This shop has been compensated by Collective Bias, Inc. and its advertiser. All opinions are mine alone. #PowerfulProtein #CollectiveBias
I've always been fit and worked out but before I would focus on endurance, now that I'm doing crossfit and I'm going for strength I am lifting a lot more weight and pushing myself which means I try to eat enough protein to match my body weight: I weigh about 155lb and try to have 155grams of protein per day.  I am always on the lookout for protein packed meals that are easy and quick to make and sometimes that really limits my options and eating rotisserie chicken get's old really quick!  Although I will cook on occasion and love to grill most of the time I just don't have the time to cook every single meal, specially on a weekday, but I still want to have a healthy meal that will keep me going through my busy and active day.   I rarely resort to frozen single serve meals because even though things have certainly changed there's still a lot of unhealthy frozen meals in the market and those that are healthier seemed to be made with women in mind: first they usually don't have enough protein and second they do not really fill me up, the serving sizes are just too small for me!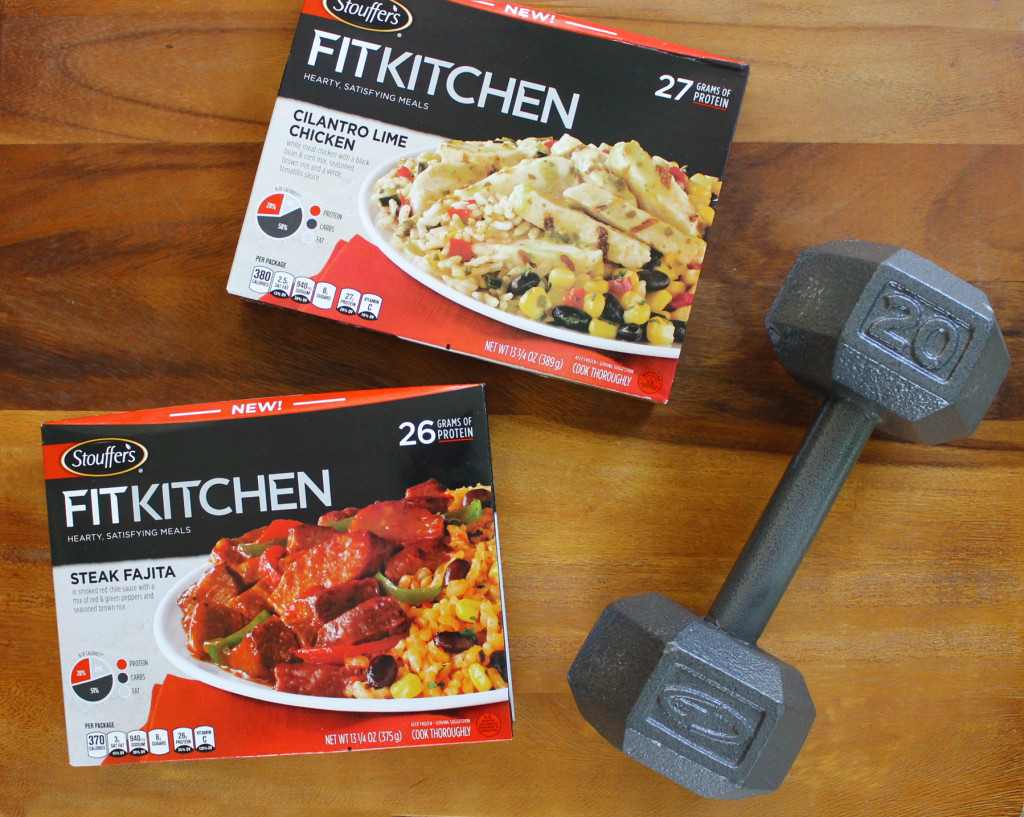 I had the opportunity to try some of STOUFFER'S® Fit Kitchen single serve entrees and I was pleasantly surprised.  These are not just packed with protein (all of the STOUFFER'S® Fit Kitchen single serve entrees have at least 25grams of protein), they also fill me up and they have interesting and bold recipes that keep my meal delicious and exciting, and being the adrenaline junkie that I am I am always looking for bold and interesting flavors.  My favorite was the STOUFFER'S® Fit Kitchen Steak Fajita: tender prime rib steak in smoked red chile sauce with a mix of red and green peppers and seasoned brown rice. I also tried the STOUFFER'S® Fit Kitchen Cilantro Lime Chicken made with all white meat chicken with black bean and corn mix and seasoned brown rice with a verde tomatillo sauce.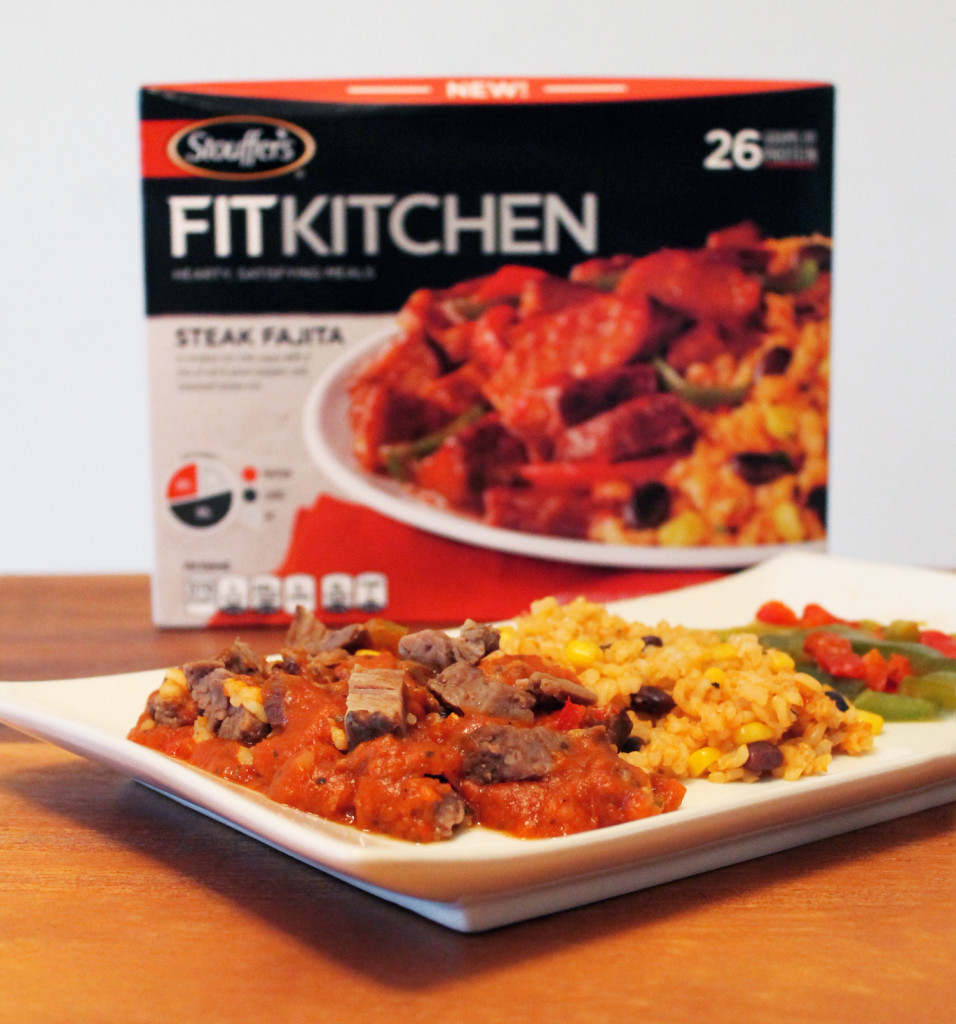 Tips for Eating Right When You Exercise
Before you work out it's important to eat a meal that contains both complex carbohydrates and a proteins, this will give you the fuel you need without weighing you down. 
Eat soon after you exercising.  A lot of people do not feel hungry after they work out but it's very important to restore your muscles' glycogen, which has been broken down to produce energy.  Eating (or drinking) something that combines protein and carbohydrates 30 minutes to an hour after your workout restores that energy and helps build and repair muscles as well as helping you to keep your metabolism high and burning.  According to research if you wait two hours after you workout to eat your body's ability to restore muscle has already decreased by 50%.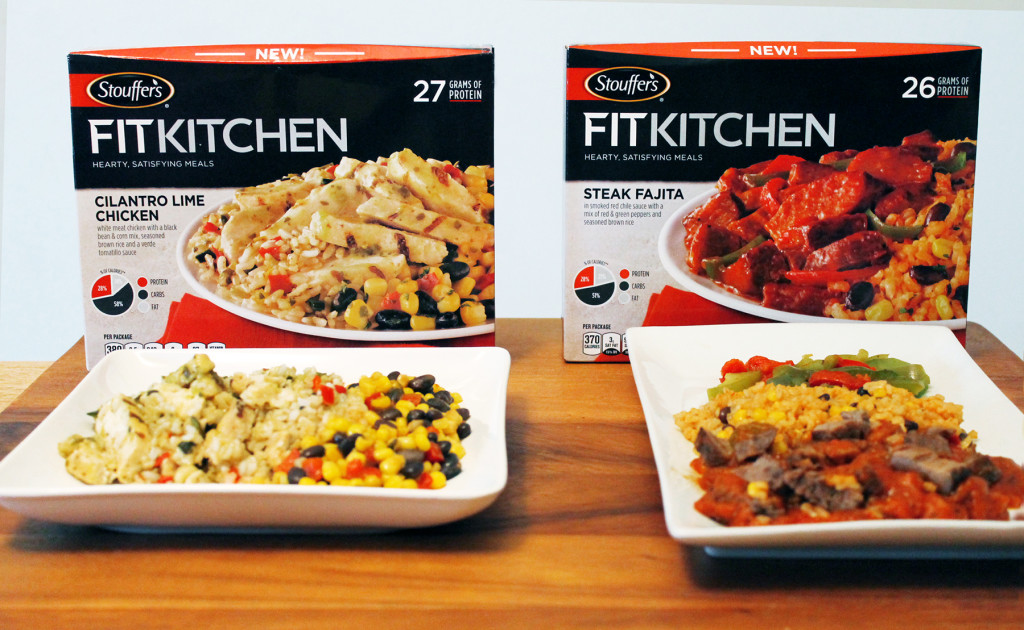 Snack to keep your energy levels up throughout the day. Snacking is important to keep your energy levels up. Look for healthy options including nuts, cheese, fruit or snacks that consist of complex carbohydrates. Snacks will keep your body fueled with energy and keep you ready for your next workout.
Hydration is vital but if you are engaging in really strenuous exercise do not over do it.  This is something that could more easily happen to endurance athletes, like marathon runners but it's still important to take into account. Limit sports drinks and focus on drinking water or coconut water instead.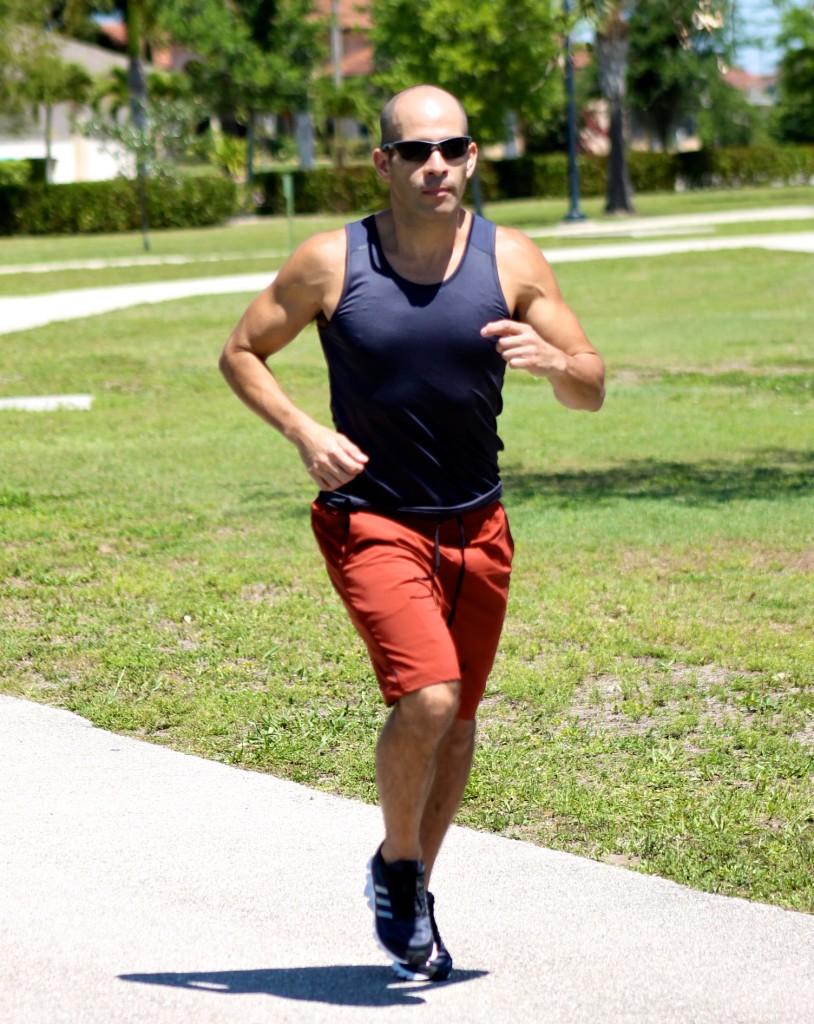 Thanks to the new STOUFFER'S® Fit Kitchen single serve entrees I now have tasty, hearty, balanced and protein-packed options and I love that they have many options that have a Latino influence and incorporate tastes that I've enjoyed since childhood like tomatillo, red chiles and black beans.  Besides being packed with proteins they also have lots of complex carbohydrates which are vital for fueling my workouts and training sessions and because they are ready in just 10 minutes I can eat when I'm hungry and don't have to wait.

You can find the new STOUFFER'S® Fit Kitchen entrees at Walmart. I have only tried two but can't wait to try the rest.  To learn more about the new STOUFFER'S® Fit Kitchen entrees you can like Stouffer's on Facebook, follow @Stouffers on twitter and check out the Stouffer's Pinterest page for inspiration. 
 How would new Stouffer's Fit Kitchen fit into your lifestyle?
Latest posts by Cesar Diaz
(see all)