This post is also available in: Español
I'm excited to be partnering with TurboTax this tax season to share my best tips for how to get your maximum tax refund – all from the comfort of your own home.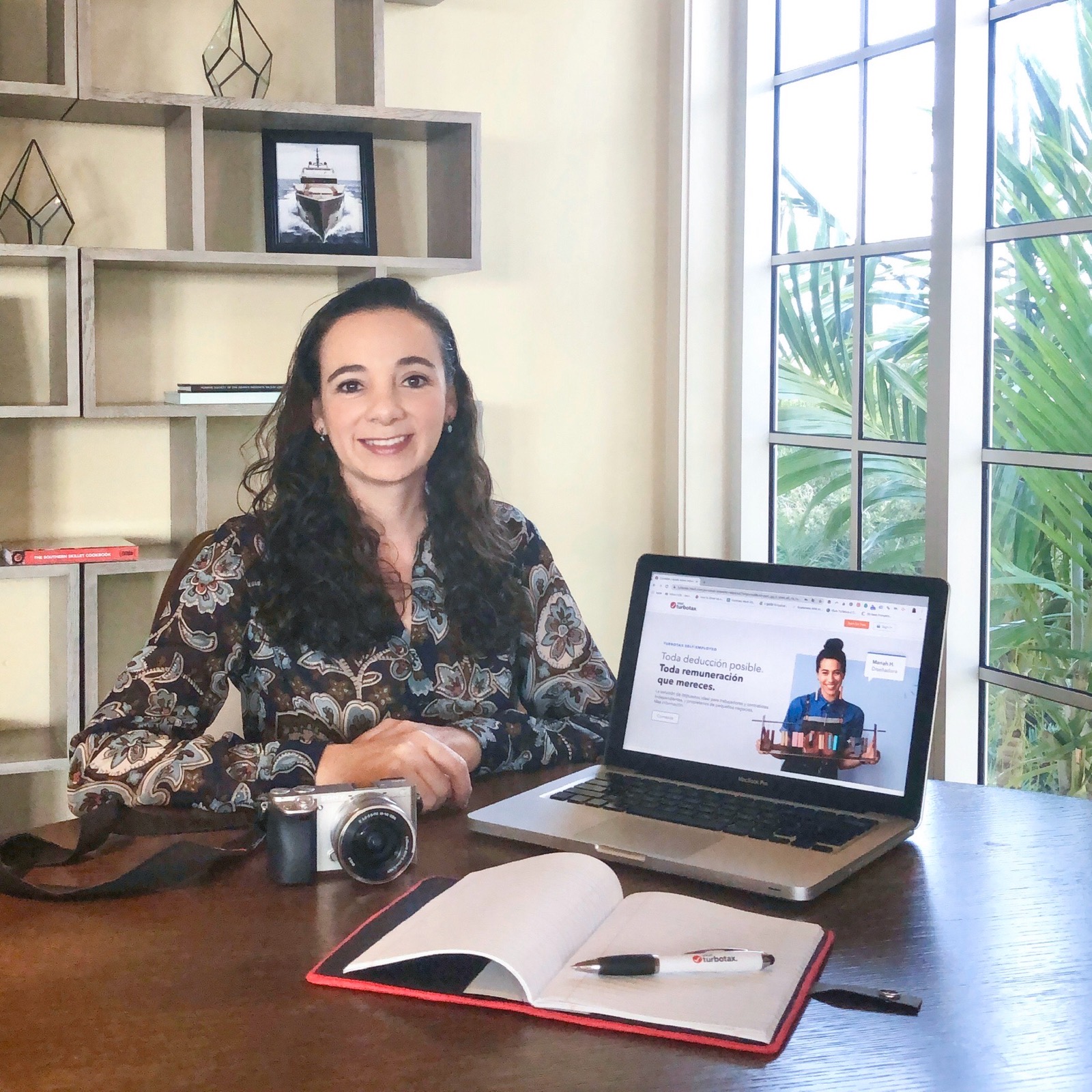 Tips for Getting Your Best Tax Refund
We all love to get a big tax refund when we file our taxes so the sooner you file, the sooner you can get that money in your pocket. If you have all your tax forms with you and expect to get a refund, don't procrastinate any longer and file now.
Your tax refund will depend on whether you withheld more money for taxes from your paycheck or paid more in estimated taxes than your actual tax liability over the previous year. It also depends on whether you qualify to refundable tax credits. However, tax credits and deductions can be confusing which can result in you receiving a smaller tax refund than what you are entitled to. That is why I'm sharing some easy tips to make sure that you receive the maximum tax refund that you are entitled to!
Decide on the best filing status for your situation
The first decision you make when you're filing your taxes is what your fling status will be; you can file as a single person, head of household, file jointly as a married couple or file separately as one spouse. Different tax filing statuses have different income brackets which can be taxed at lower rates or may offer larger tax credits or deductions.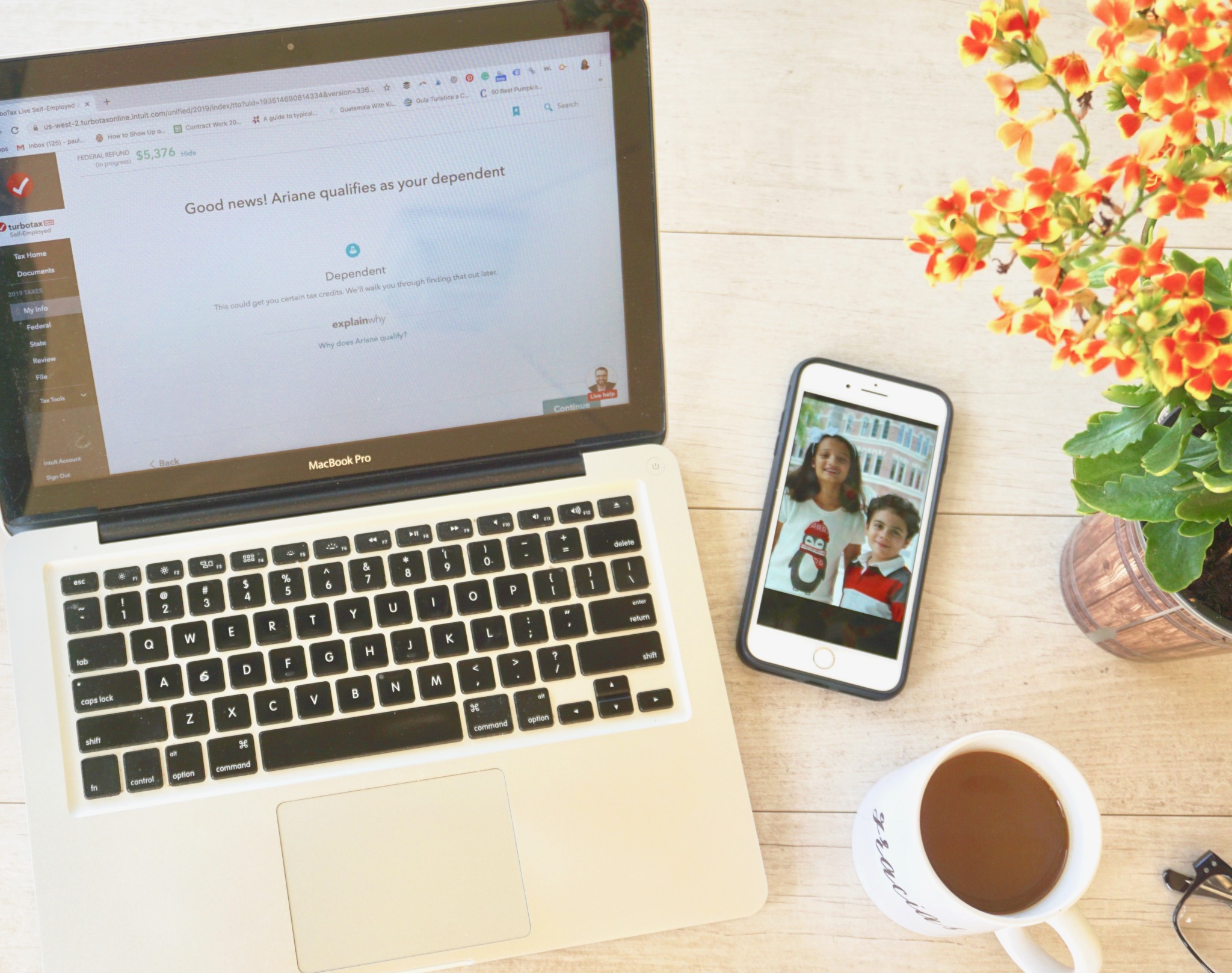 TurboTax works like an interview, the program asks you simple questions about your life and recommends the best filing status for your situation. You can also access bilingual tax experts through their TurboTax Live Product and get the tax advice you need to make sure you file with 100% confidence.
Avoid making costly mistakes
Making simple math mistakes or forgetting to include deductions or credits can negatively affect your tax refund amount. Inputting information can be a tedious task and there's a lot of room for errors. That is why using TurboTax is a great idea.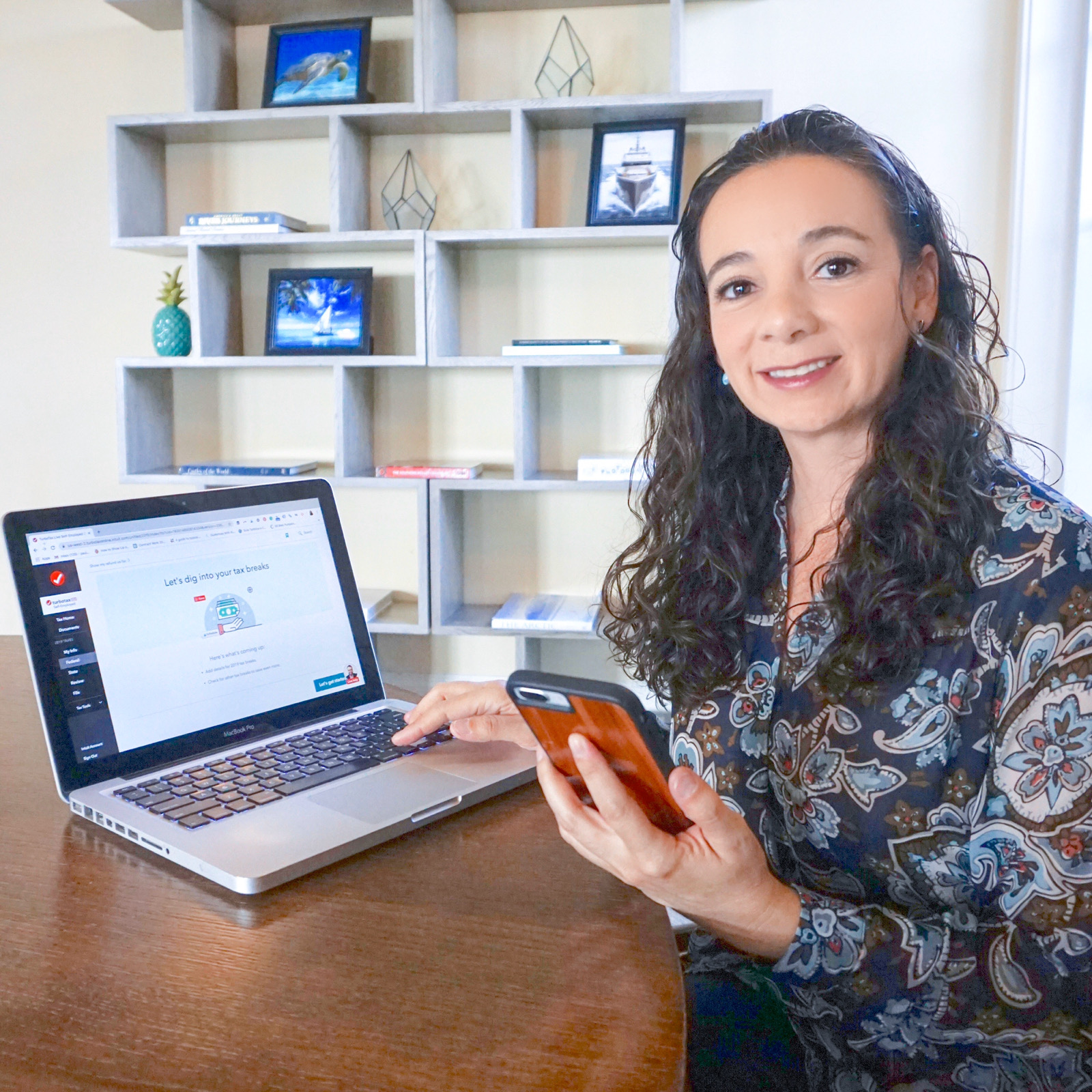 TurboTax's W-2 or 1099s snap & auto-fill makes the dreaded task of filling out forms and imputing information so quick and easy. All you have to do is snap a photo of your W-2 or 1099 forms with your phone or tablet using the TurboTax app. You can verify your data as you watch your information is securely being imported into all the right tax forms for you. Additionally, TurboTax securely imports tax information directly from more than 1.5 million employers and financial institutions, eliminating data entry and increasing accuracy. TurboTax guides you step-by-step to help get your taxes done right. You don't need any tax knowledge. Plus, they take care of all the math for you!
Take advantage of all your tax credits
Just answer Simple Questions about your life, like "Did you get married?", "Did you buy a house?" "Do you have kids? "and TurboTax will find every tax break you qualify for so you can be confident you are getting every dollar you deserve.
Whether you want to do your taxes yourself or get expert help from real Certified Public Accountants (CPA's) or Enrolled Agents (EA's) along the way, TurboTax has you covered.
With TurboTax Live you have access to bilingual tax experts so you can communicate with them in English or Spanish or even Spanglish (which is usually my language of choice) via one-way video. That means, you can actually see them but they can't see you allowing you to file your taxes while you are still in your pajamas (that is a plus!) . With TurboTax Live, you have unlimited tax advice year-round! Take advantage of this new way of filing taxes, don't be shy and ask all the questions you might have and make sure you get all the tax credits you qualify for!
Decide if itemizing or using a standard deduction is your best option
Based on your tax situation, you can choose to take the standard or itemized deduction.
If you are unclear what option works best for you due to last year's tax reform changes, don't stress – just ask a CPA or EA from TurboTax Live which option will result in the larger deduction amount. They will be able to walk you through and review your tax return line by line.
Take control of your taxes and file with the help of an expert
I have been using TurboTax for a few years now. The TurboTax Live product experience is ideal for my needs because it combines the best of both worlds, the beauty of technology and allows me to connect to a live credentialed tax expert on screen every time I have a question as I file my taxes. Bilingual TurboTax Live's experts, CPA's or EA's, provide unlimited tax advice and a one-on-one expert review of your return right on your screen. The tax expert you speak to can make any necessary changes so you know you are never alone, and you can have that peace of mind that your taxes have been filed accurately. The tax experts can even sign and review your return line-by-line and it is backed by TurboTax's 100% Accuracy Guarantee. Everything can be done online and from the comfort of your own home.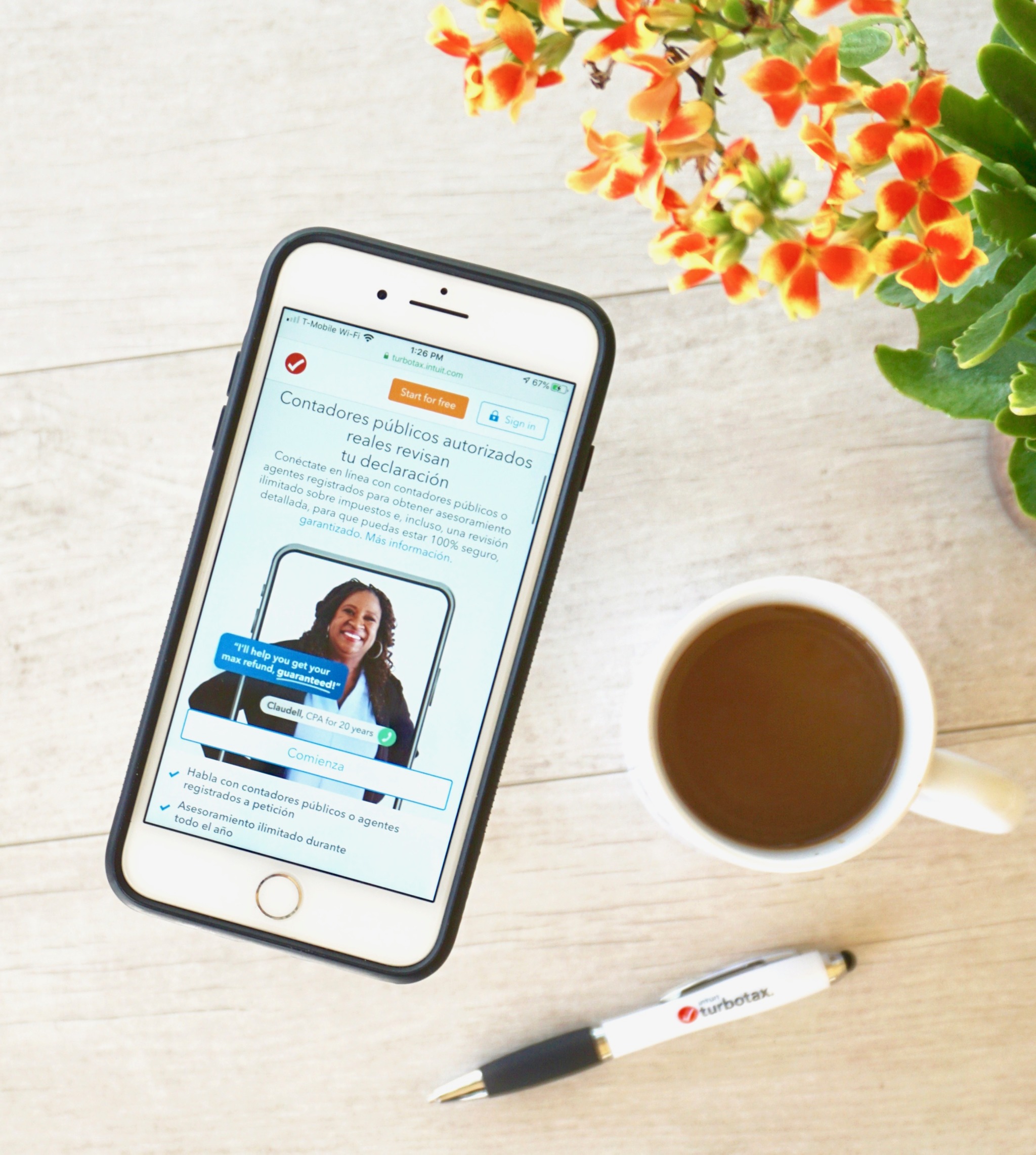 Another highlight, while filing your taxes, is that TurboTax searches over 350 tax deductions and makes sure to find every tax deduction and credit you qualify for to get your maximum tax refund, guaranteed.
Take the first step by downloading the TurboTax app or by creating an account for free on turbotax.com. If you've never filed with TurboTax you will be surprised to realize how easy the process is and if you've filed with them in the past you'll love their TurboTax Live product. So don't wait and start filing today so you can get your maximum refund guaranteed!
If you are looking for bilingual information about the new July 15th tax deadline and what to know about Coronavirus (COVID-19) and your taxes, the TurboTax blog provides live updates in English and Spanish.
Disclosure: I am not a tax expert and I am sharing tips from my own experience as I filed my taxes with TurboTax. You should consult with a credentialed tax expert if you have any specific tax questions (TurboTax Live provides that for you).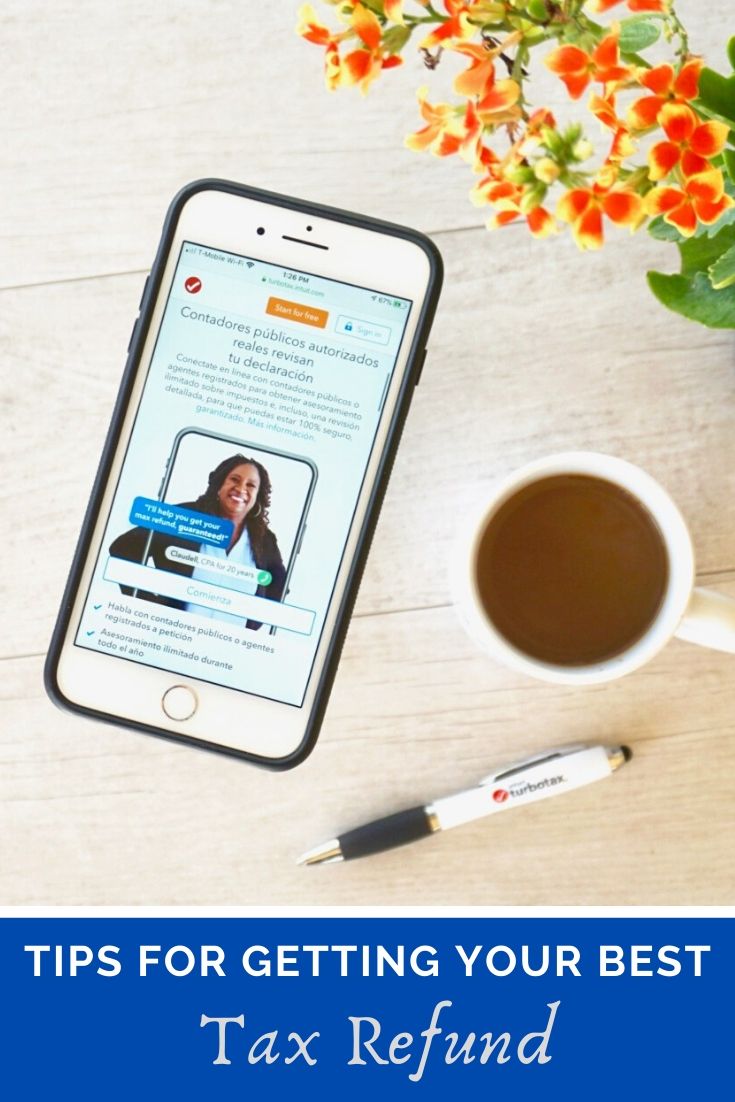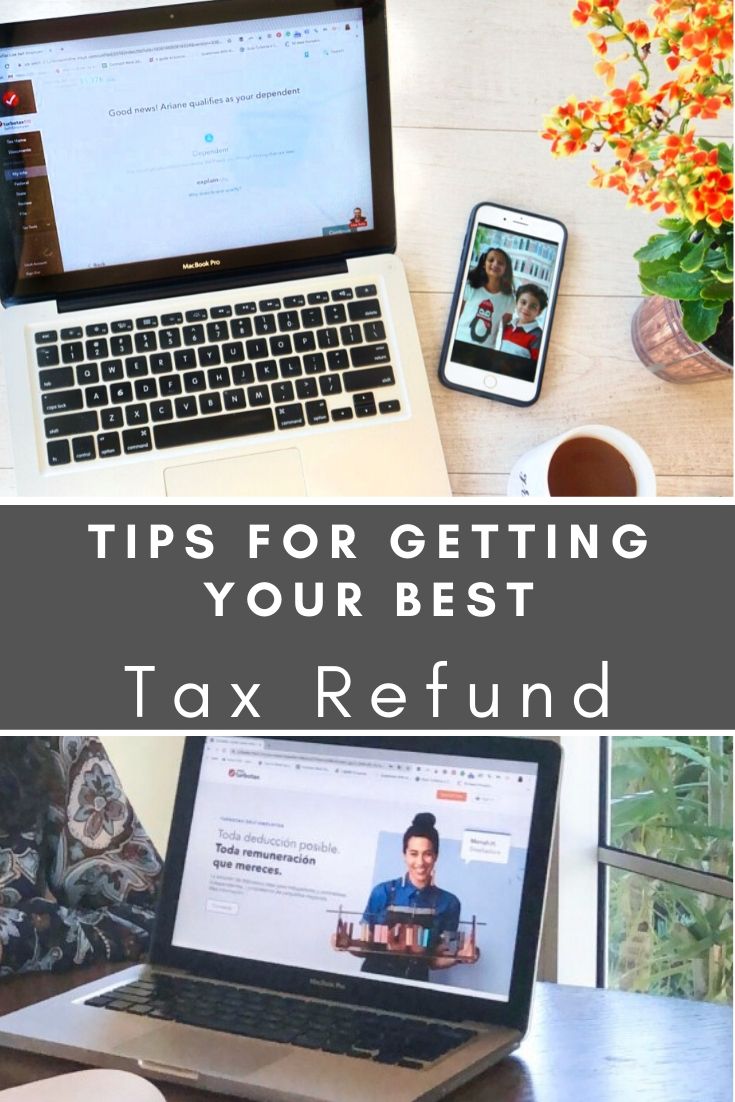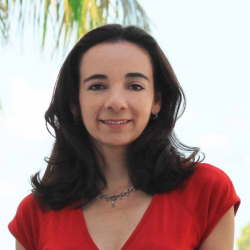 Latest posts by Paula Bendfeldt-Diaz
(see all)