This shop has been compensated by Collective Bias, Inc. and its advertiser. All opinions are mine alone. #SOLOLifeSensor #CollectiveBias
If you're traveling with your dog this spring or summer here are some safety tips for keeping your furry friend safe and happy. I'm also sharing how you can save the lives of pets and infants by helping pass new legislation. The Hot Cars Act will protect dogs and cats from being left alone in a hot car thanks to the new SOLO – Life Sensor Technology. Keep reading to find out more!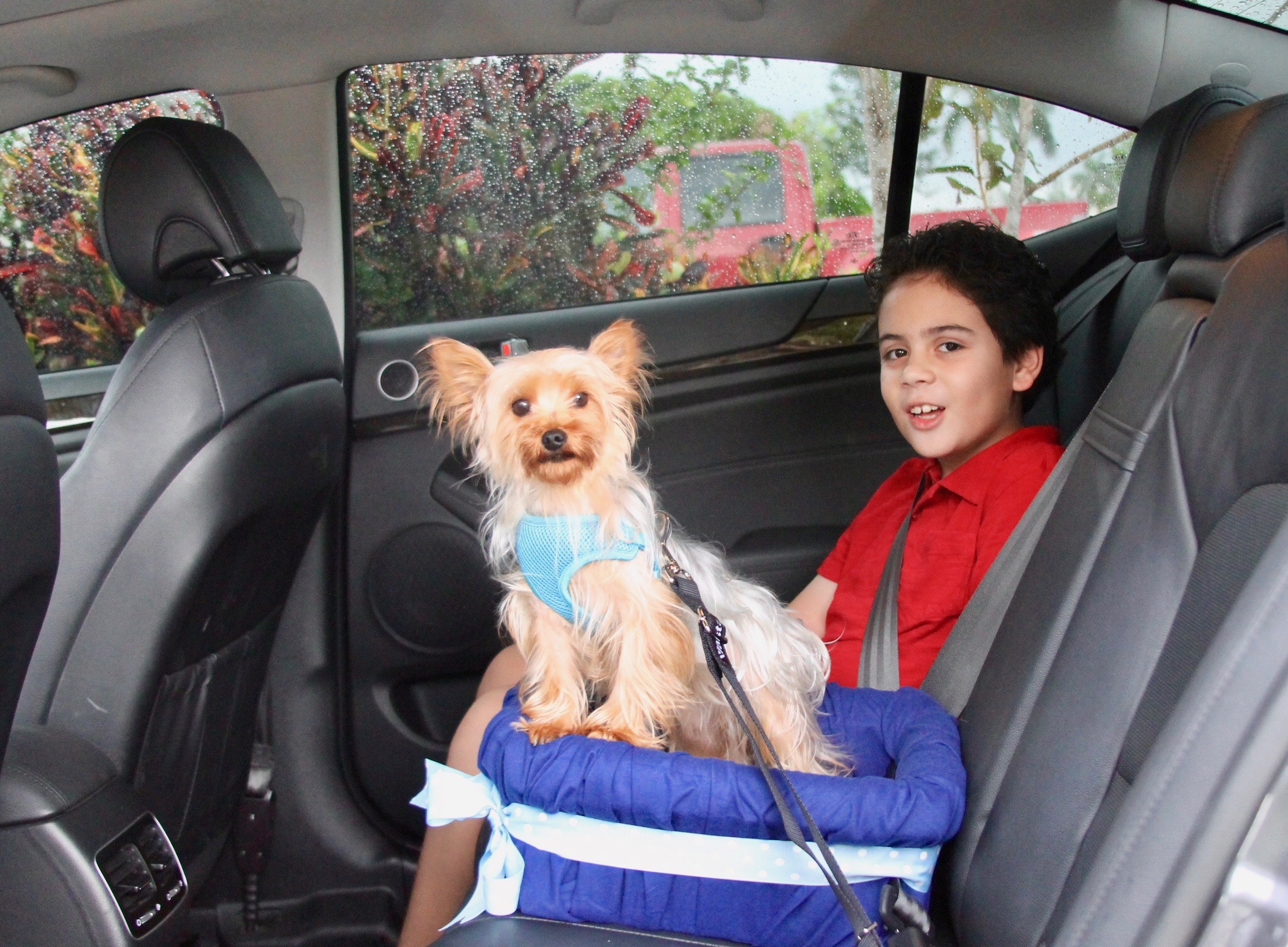 Prepare before your trip
It's a good idea to make sure your dog has updated tags and vaccination records before embarking on a road trip. You should take your vaccination records with you on your road trip in case you need them.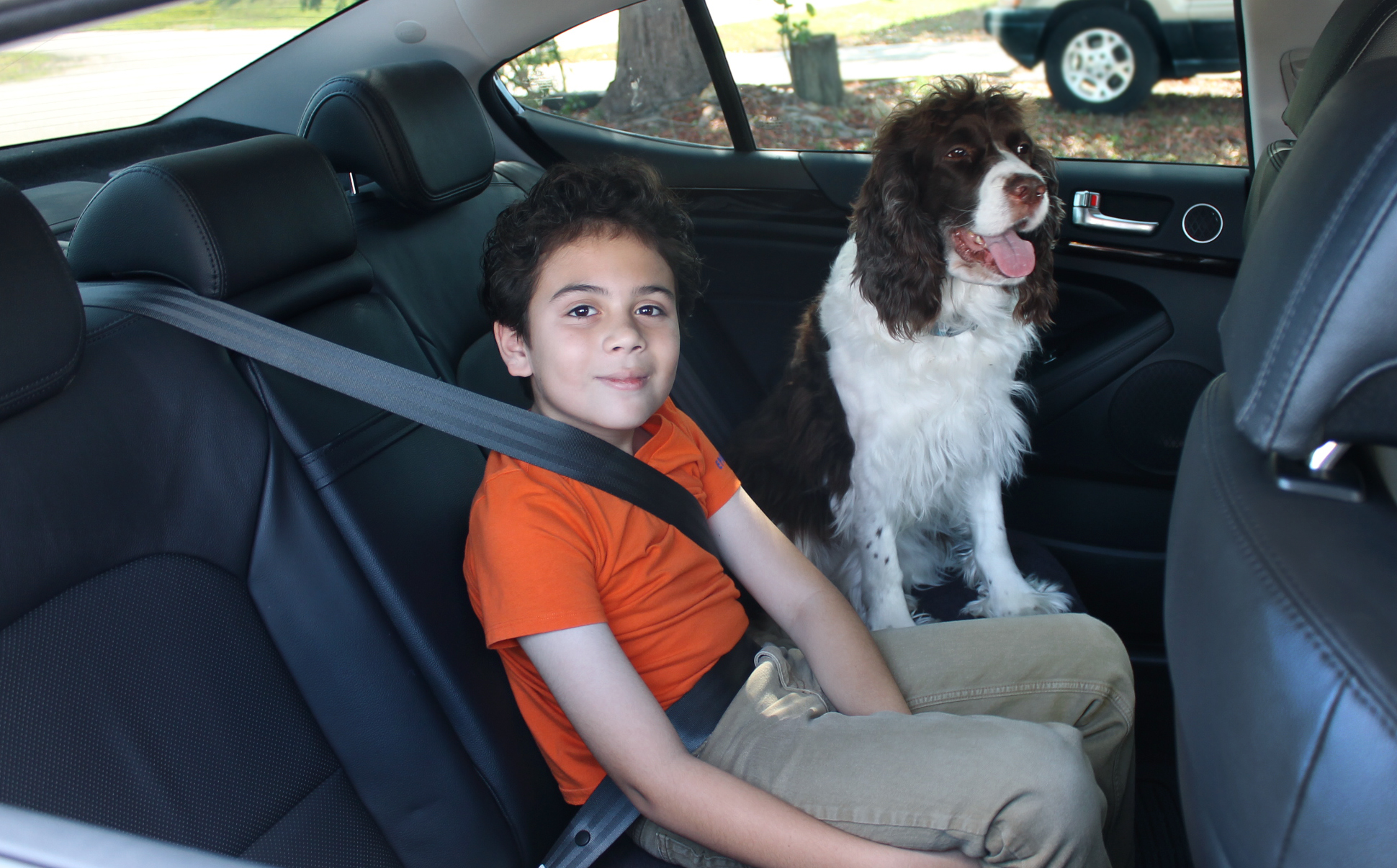 It's also a great idea to take your dog on short car rides to get him accustomed to riding in the car in a safe manner. Reward good behavior with positive reinforcement and make sure that your dog is comfortable riding in the car before embarking in a long road trip with him.
Pack everything your pet will need
When we travel with our dogs we pack a bag with everything we will need for them In the bag, we make sure to include enough food and water as well as food and water bowl. We also bring treats to reward them for good behavior in the car and for doing their business when we make stops. To keep them calm and keep them entertained we also pack their favorite toys. Even if it's a short outing we always bring their water bottle to make sure they stay hydrated. It's also a good idea to pack a waste scoop, plastic bags, and grooming supplies.
When traveling with your pets, it is important to have an emergency kit on hand in case of unexpected situations. This kit should include items such as a first aid kit, medications, copies of medical records, a pet carrier, and enough food and water for the duration of the trip. When packing for your pets, be sure to include items that are safe for them. It's important to reserch to make sure any medication you use on your pet in case of emergency, if you're treating a small injury for example, is safe for them. On a road trip when our pet got a cut on her foot I had to research "is Neosporin safe for cats?" and found out that it is not! So you always have to be careful.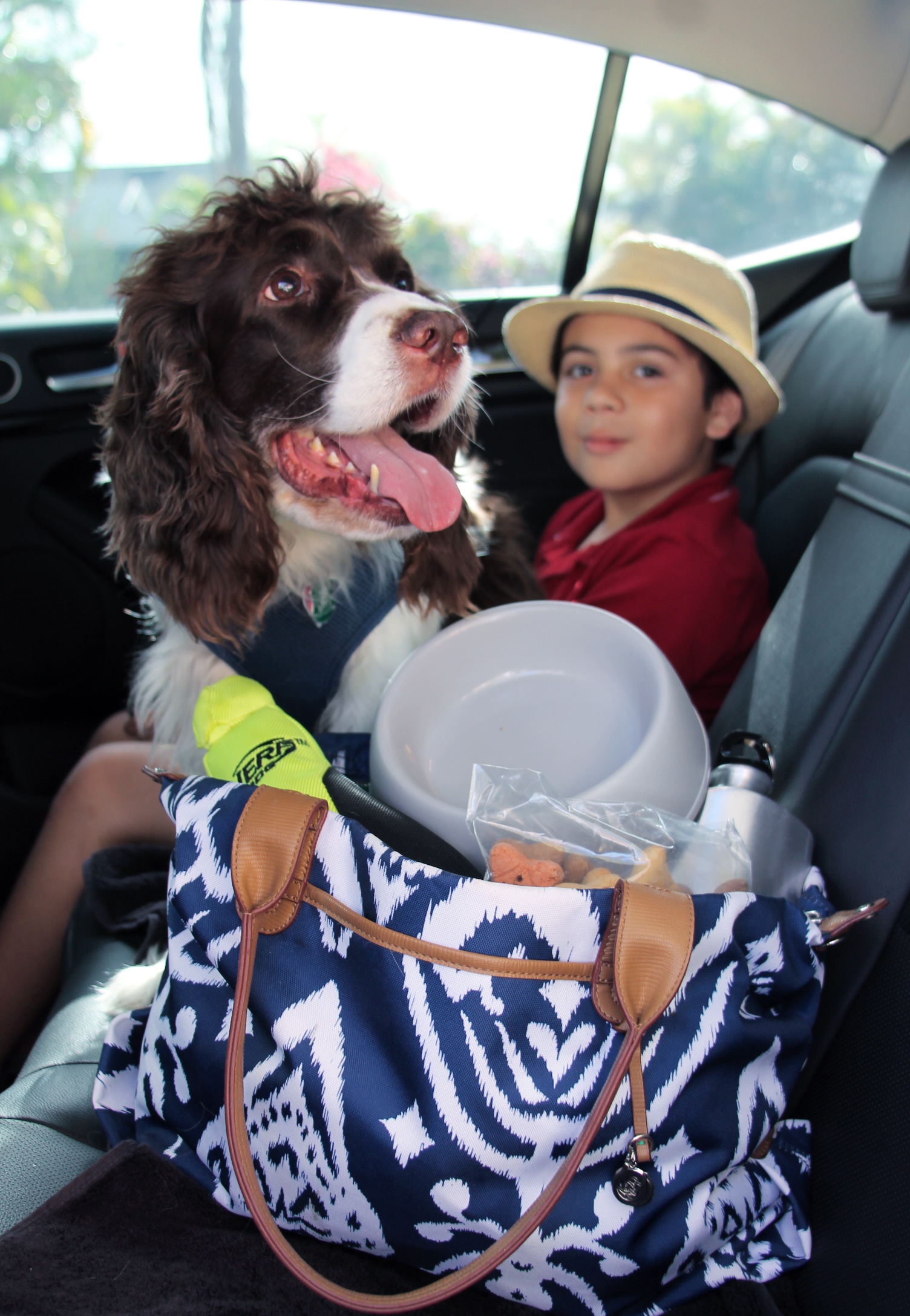 Don't forget to pack any of your pet's medication. This applies for both dogs and cats. It's also important to make sure you know if something is safe for your pet before you use it. I carry a small emergency kit for the kids but the medication that is good for humans is not always safe to use on your pets. For example if you are wondering "is Neosporin safe for cats or dogs" make sure to do a quick search before using it on your fur baby.
Make sure that your dog is traveling safely
We always make sure that our dog has enough space to travel comfortably. When it comes to our Yorkie Mickey we have a special dog seat that we made for him where he can ride safely.
With both of our dogs, we always make sure that they are wearing their harness and that they are attached to the seat buckle. We never let our dogs ride with their heads outside the window as this can be very dangerous.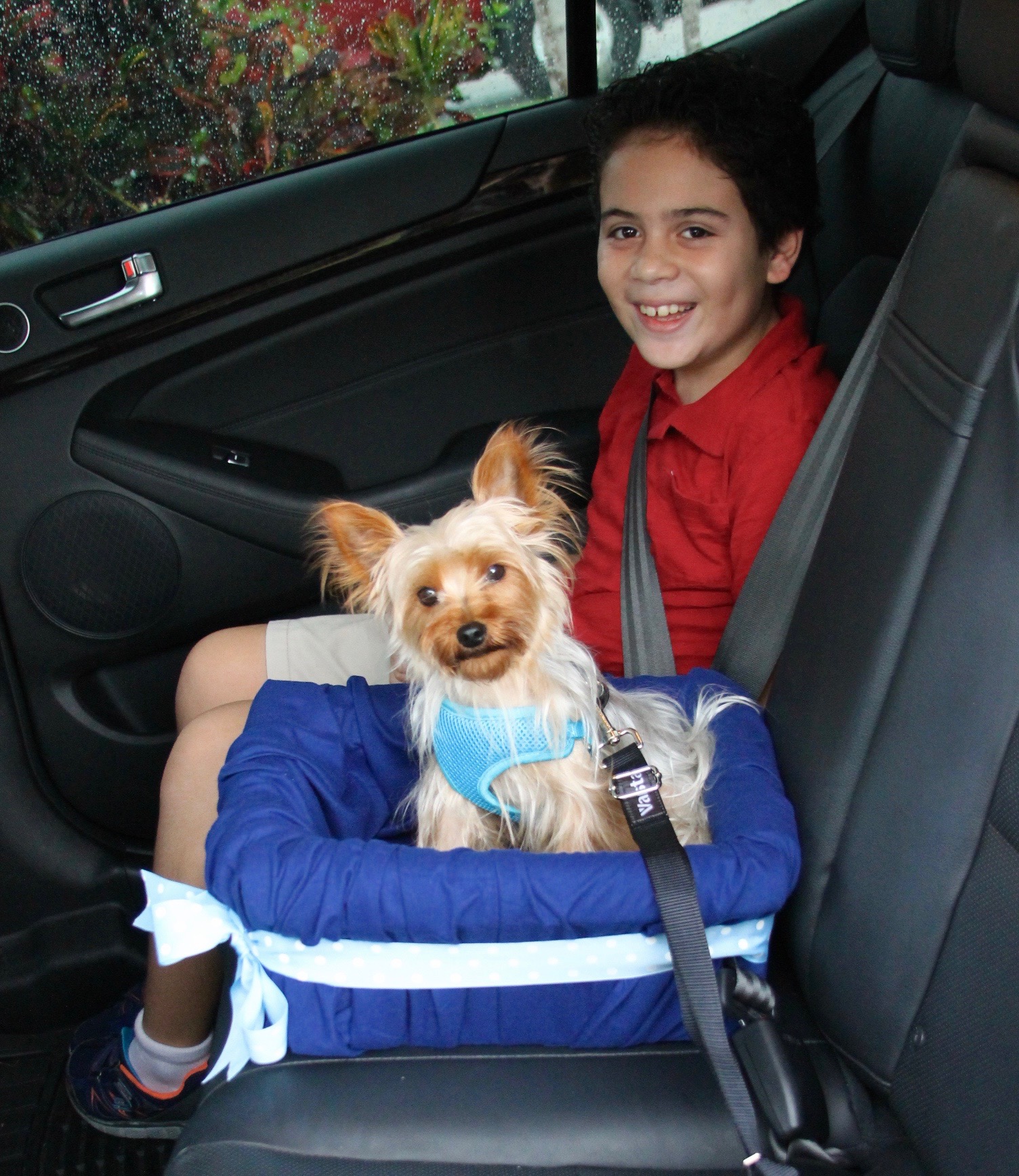 Never leave your dog alone in a car even with the windows open.
We live in Florida and leaving a dog or a child in a car can be life-threatening year-round as we often have high temperatures even in "winter" months. Although most people are aware that it's not only dangerous but also illegal in many states to leave your dog in the car on a hot day many people don't realize this can be done by accident. There are many cases in which people have gotten out of the car to run a quick errand and forgotten their pooch was in the car. We're talking about responsible pet parents here!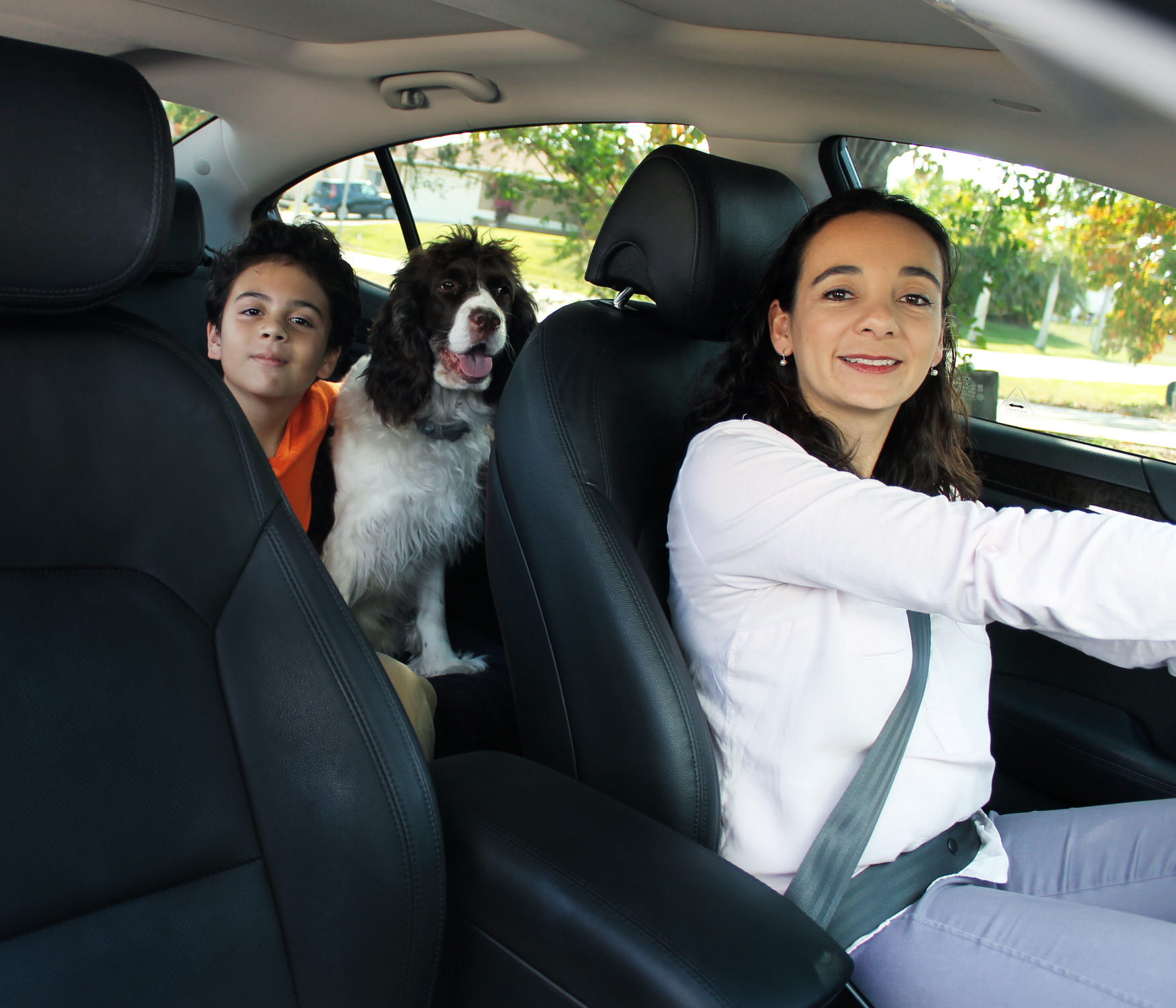 That is why I am so excited to share with you about the new SOLO – Life Sensor Technology and The Hot Cars Act. SOLO stands for "Save our Loved Ones"- Life Sensor Technology. The SOLO device is a device that can be integrated into a vehicle to detect "presence of life". This device is extremely sensitive and can detect breathing as movement within seconds of the driver leaving the vehicle. If the SOLO device senses movement the horn and lights will send an SOS and the windows will roll down within seconds of the driver leaving the vehicle. It can also send a text message. This technology could help eliminate leaving your infant or pet in the car and save lives! It's not a camera and is non-invasive in daily life, it can see through materials like clothes or blankets to detect breathing as movement and it needs no recalibration, no lenses, is not sensitive to dust and has a long lifetime. It can be hidden by mounting it inside other technology in your car or in somewhere in the interior.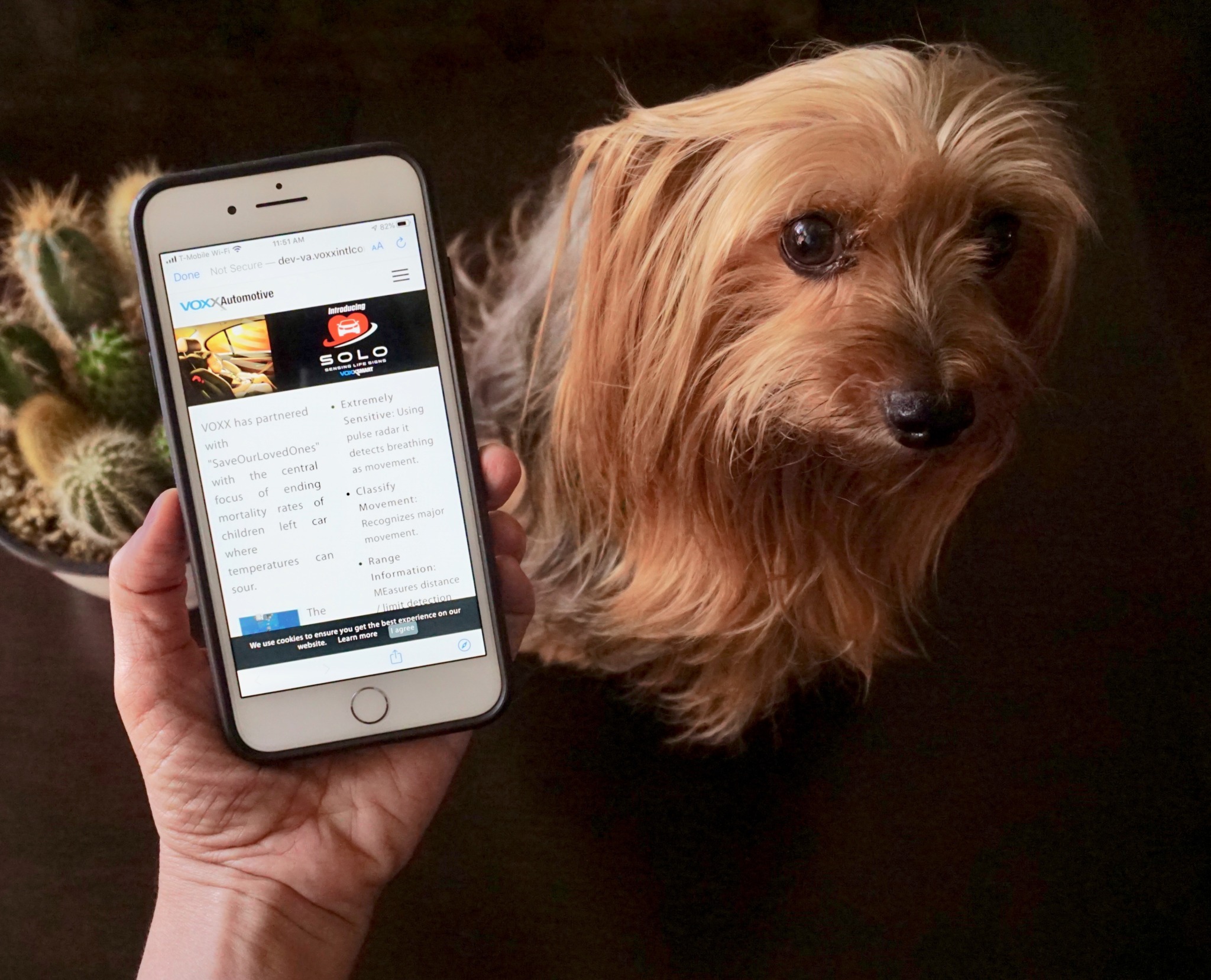 You can help save lives by forwarding the letter found in the Voxx website here to your representatives so that the Hot Cars Act legislation can be passed. This will help Save Our Loved Ones, both children and pets from accidental death due to heatstroke when being left in a hot car.
Schedule breaks
During long drives, it's very important to schedule breaks for your dog. Every couple of hours stop at a park or dog-friendly rest stop so that your dog can take a short walk and do their business. And don't forget to pick up after your dog. I always use a waste scoop which makes it so much easier to pick up any waste.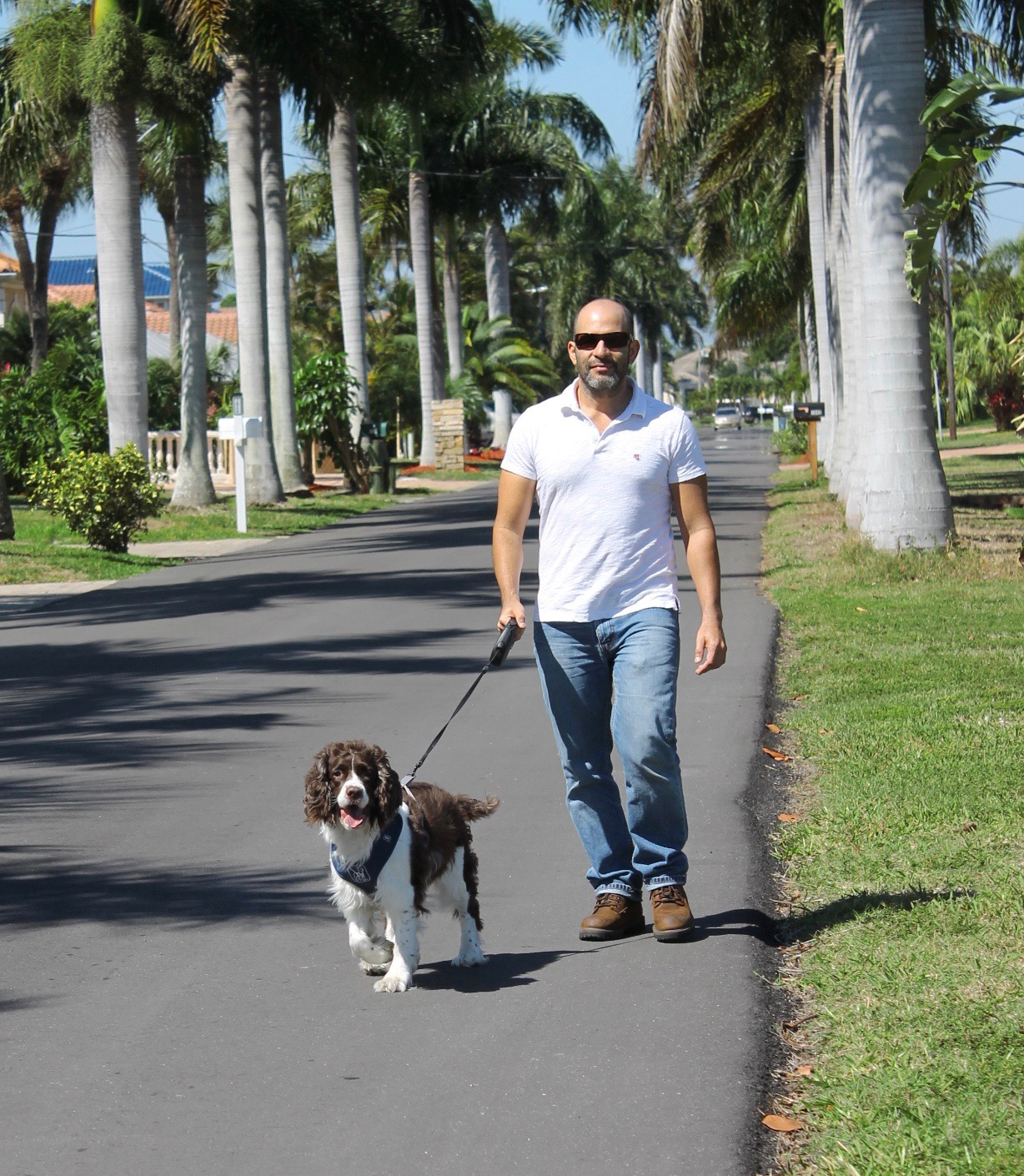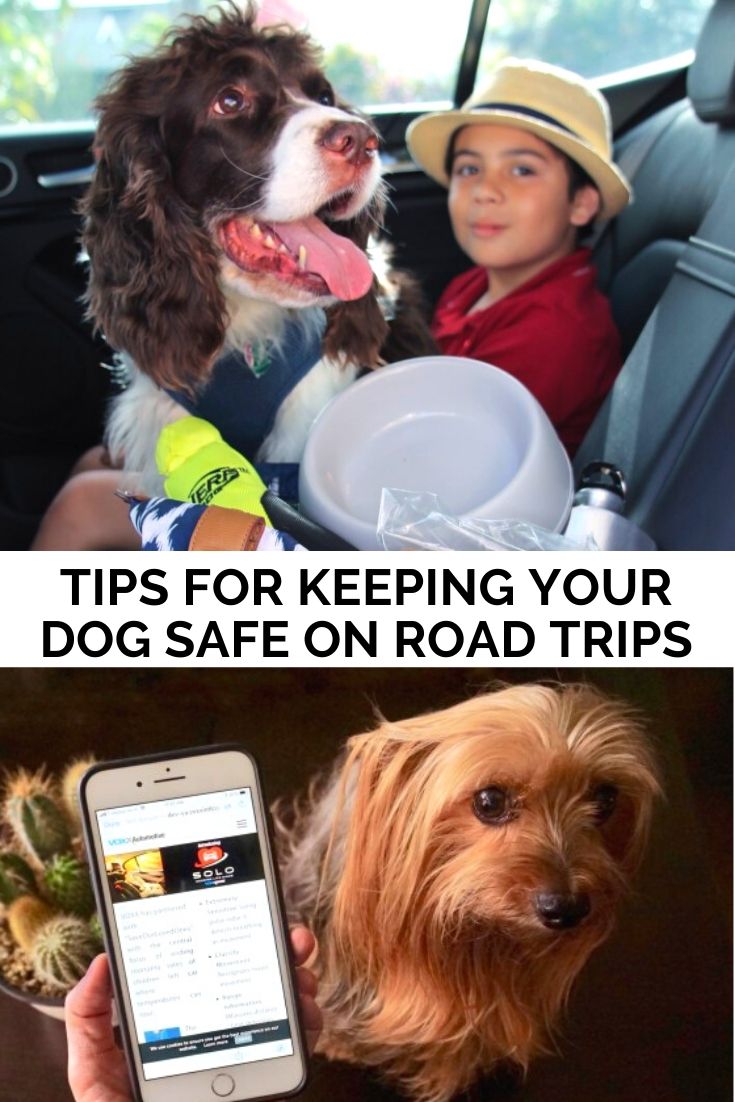 Latest posts by Cesar Diaz
(see all)