I have partnered with Rainbow Light to bring you some great tips for keeping your tweens and teens healthy throughout cold and flu season. All opinions are my own.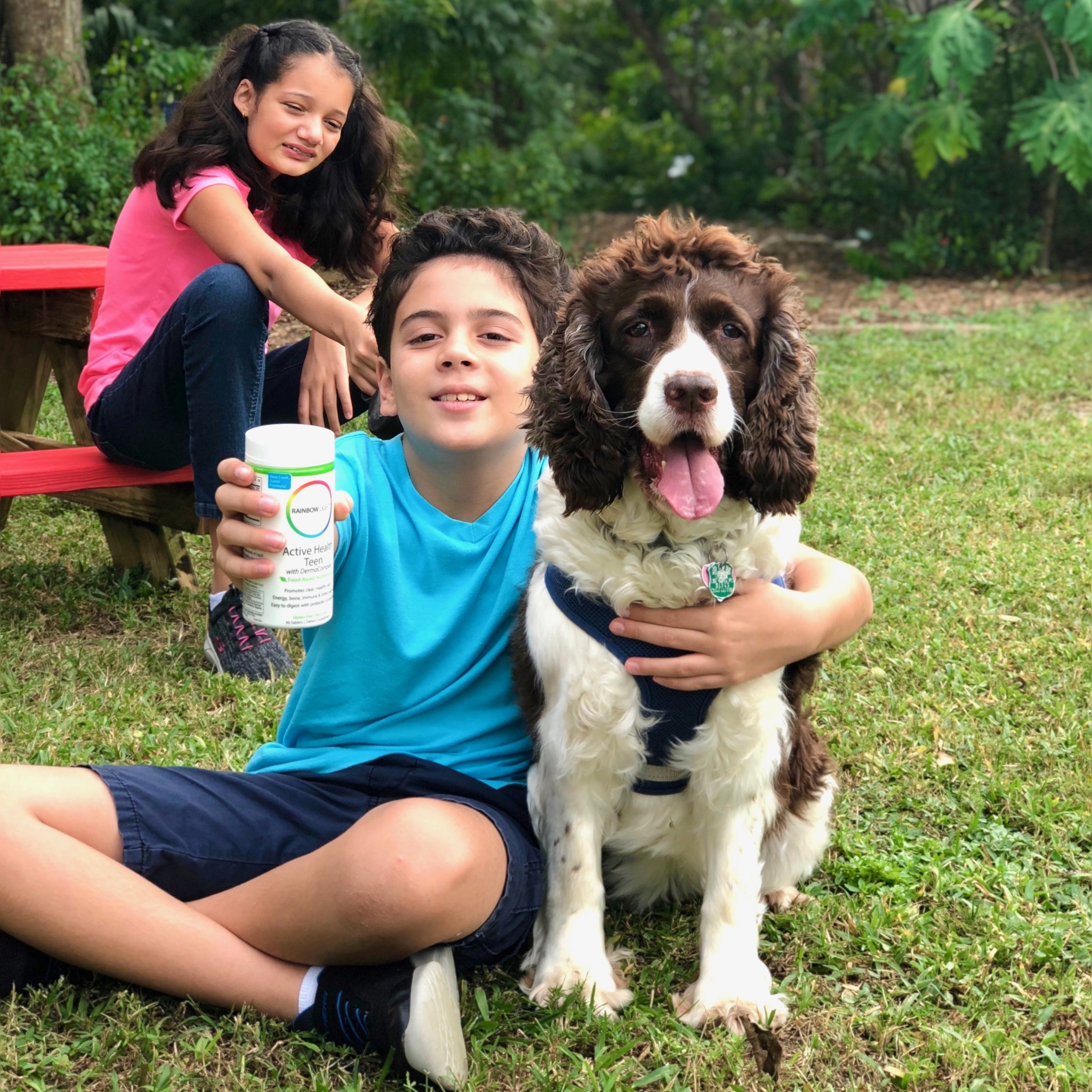 Teenager's bodies are rapidly growing and changing. This can often put their bodies in overdrive using lots of vitamins and energy and often making them especially vulnerable to the cold and flu. So, what can you do to boost your teens or tweens immune system and keep them healthy and filled with energy throughout the winter?
Here are some tips for supporting your teen's immune system during this cold and flu season:
Make sure they get lots of rest.
Teenagers are at an important stage in their lives juggling school, afterschool activities and sports and a complex and expanding social life. On average teenagers need between 8 and 10 hours of sleep each night to be alert and perform their best during the day. Being well rested also ensures that their immune system is stronger and can fend off illnesses more successfully. Help your teen keep a consistent sleep schedule during the week and through the weekend. Be aware that teens are usually more active in the late afternoon and evening and have a hard time waking up early as part of this stage.
Support their immune system.
It's hard for teenagers to get all of the vitamins and minerals they need from their diet. That is why vitamins supplements are important. Our family has been taking Rainbow Light vitamins and supplements to stay healthy. Rainbow Light® offers food-based multivitamins filled with immune-boosting key ingredients to support the entire family during this cold and flu season. Each vitamin and gummy provides nutritional support specifically formulated for you and your growing children. I really like that all of their vitamins and gummies are gluten-free, vegetarian and free of artificial colors, flavors, sweeteners, preservatives.
Active Health Teen Multivitamin: formulated with a unique blend of nutrients to meet the needs of growing teenagers this multivitamin helps fill nutrient gaps, promotes healthy skin from the inside out and enhances digestion. It also supports natural energy, immune health, brain health, and mood.
Gummy Vitamin C Slices: These naturally fruit-flavored gummies offer a super boost of vitamin C plus added vitamin E to help ensure the whole family gets enough of these two essential vitamins in a fun and tasty way. They're so good we all actually look forward to getting our vitamins every morning!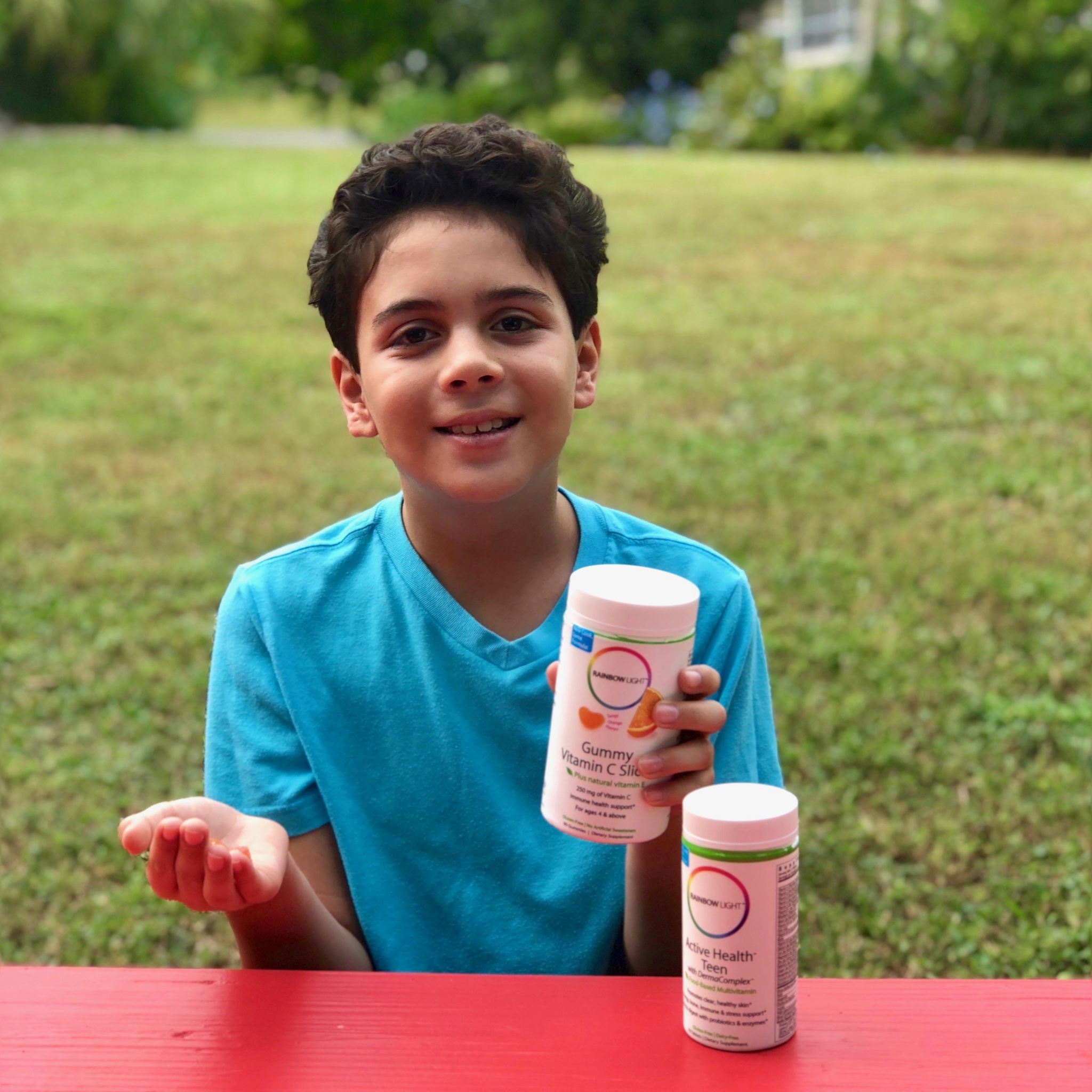 Sunny Gummies Vitamin D3: These deliciously tangy gummies provide 400 IU vitamin D3 in each gummy. Vitamin D3 promotes bone and muscle strength, supports calcium absorption and retention, and promotes nerve and muscle strength surrounding bones.* Vitamin D3 also supports immune health, circulatory and cellular health*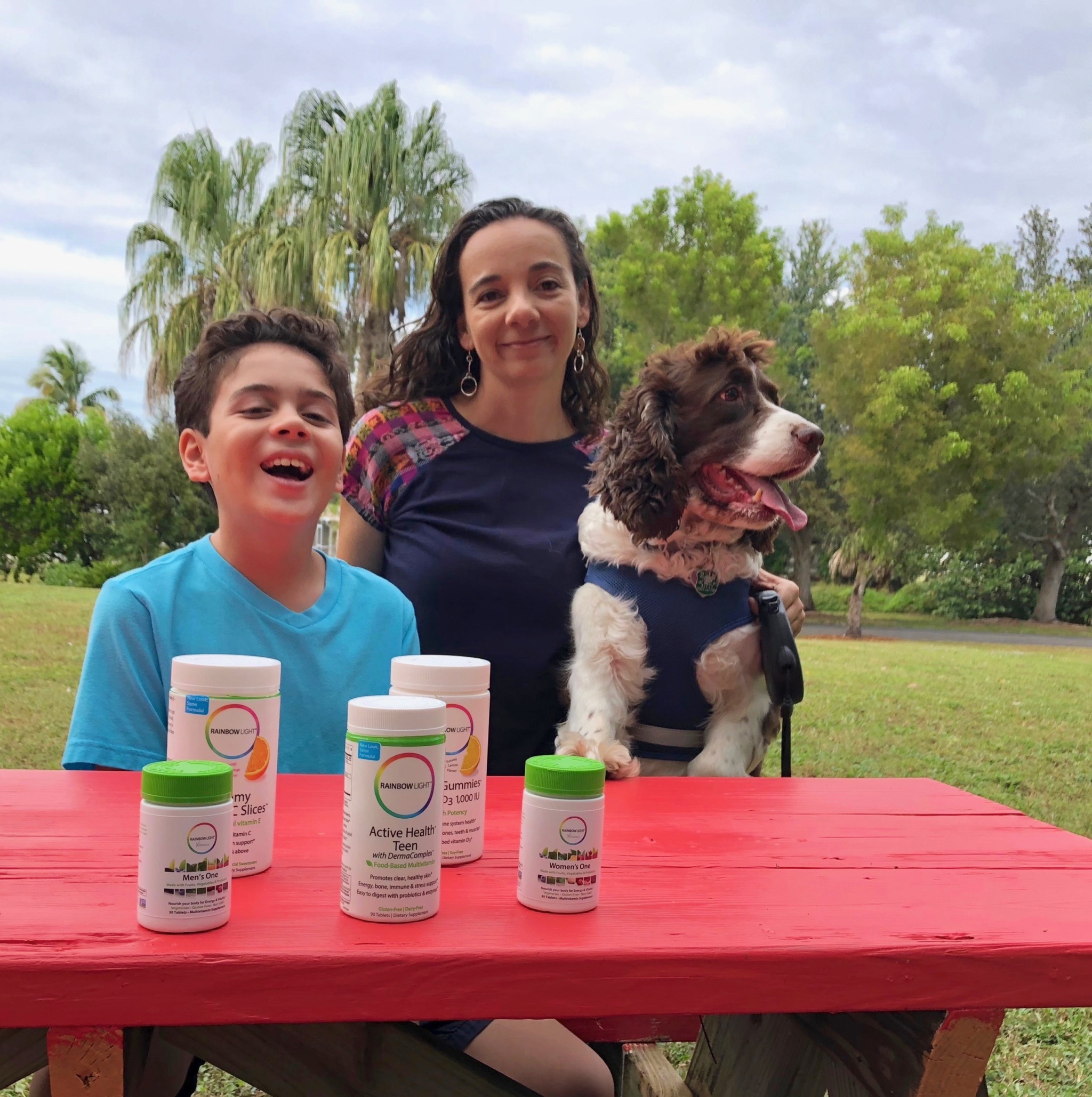 A healthy diet is key.
A healthy diet strengthens the immune system and helps teens fight infection. It's important for teens to eat about 5 servings for fruits and/or vegetables to get the micronutrients they need. A great way to accomplish this making a healthy smoothie packed with fruits and vegetables. Sometimes due to having picky teens or just due to our hectic lifestyle, it's not always possible to get as many fruits and vegetables into our diet as we would like. That is where the Rainbow Light multivitamins and supplements come in. They give me the peace of mind of knowing that even though I don't know what my kids are eating at school I know they are getting the nutrients they need to grow and fend off infections.  
Make sure they're getting enough exercise.
Exercise is important for growing bodies. To keep everyone active and healthy we exercise as a family. We go out hiking, we take the dog out for a walk in the park or ride our bikes around the neighborhood. It's a great way to get everyone in the family up and moving.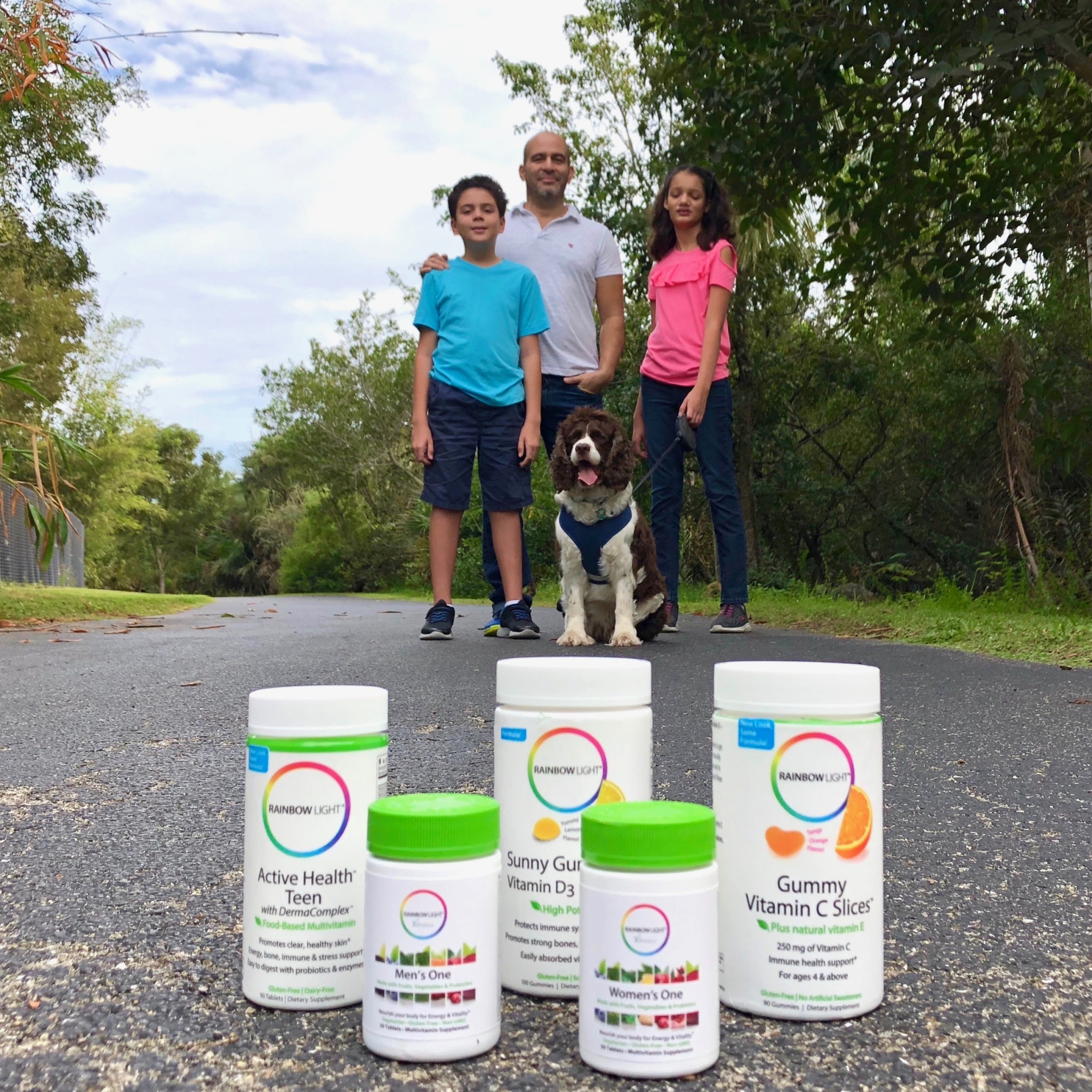 Don't forget about your own health.
Making sure you take care of yourself, get rest, manage stress, eat healthy and exercise is also important. As parents, we often forget the importance of staying healthy ourselves. But if our immune system is strong and we can fend off disease this also keeps those germs out of our home and there are less chances of our kids getting sick. That is why my husband and I both take daily multivitamins that help fill those nutritional gaps.
Women's One: With a blend of ingredients specially formulated to provide stress relief and hormone balance as well as natural energy these vitamins provide nutritional support for bone and breast health and include B-complex, vitamin D3, and iron.
Men's One: This comprehensive one-a-day multivitamin provides nutritional support for the heart, reproductive and prostate health and provides natural energy while it's gentle on the stomach with a digestive support blend.
With the help of Rainbow Light and their daily vitamins, I know my teens and everyone in my family will be getting all the nutrients we need to boost our immune system and stay healthy this cold and flu season! Be sure to check out the Rainbow Light website and learn more about their multivitamins and supplements.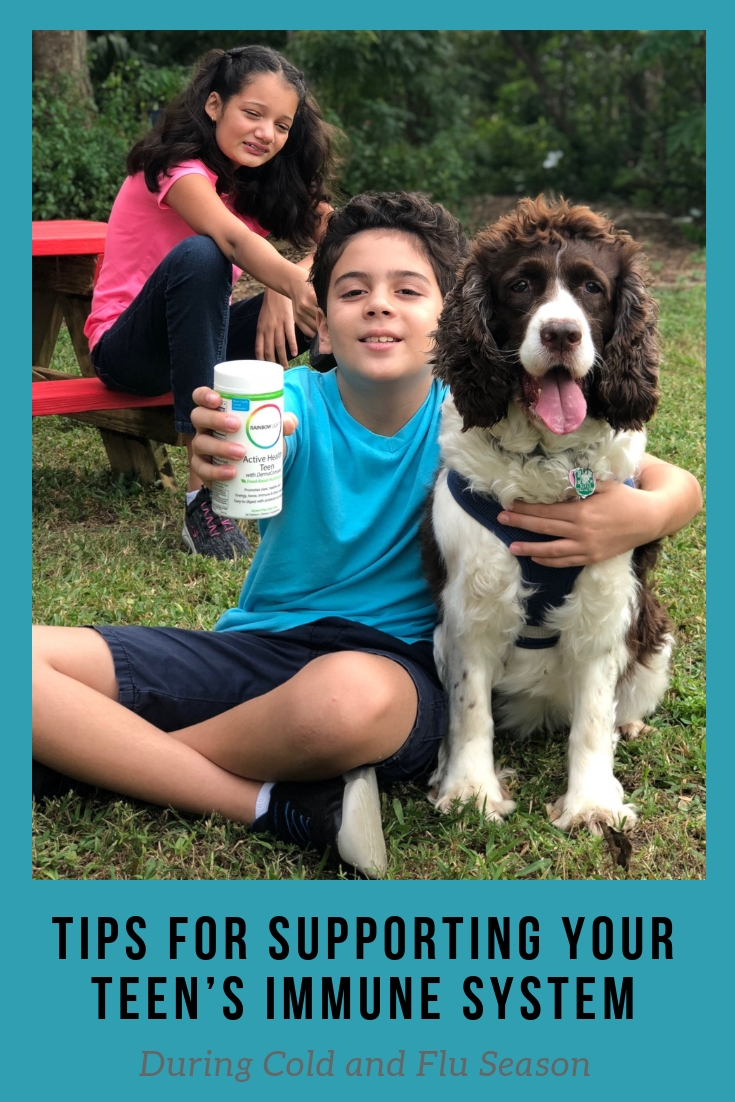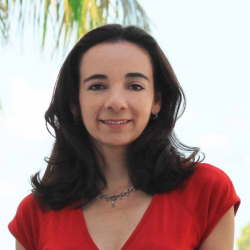 Latest posts by Paula Bendfeldt-Diaz
(see all)