This post is also available in: Español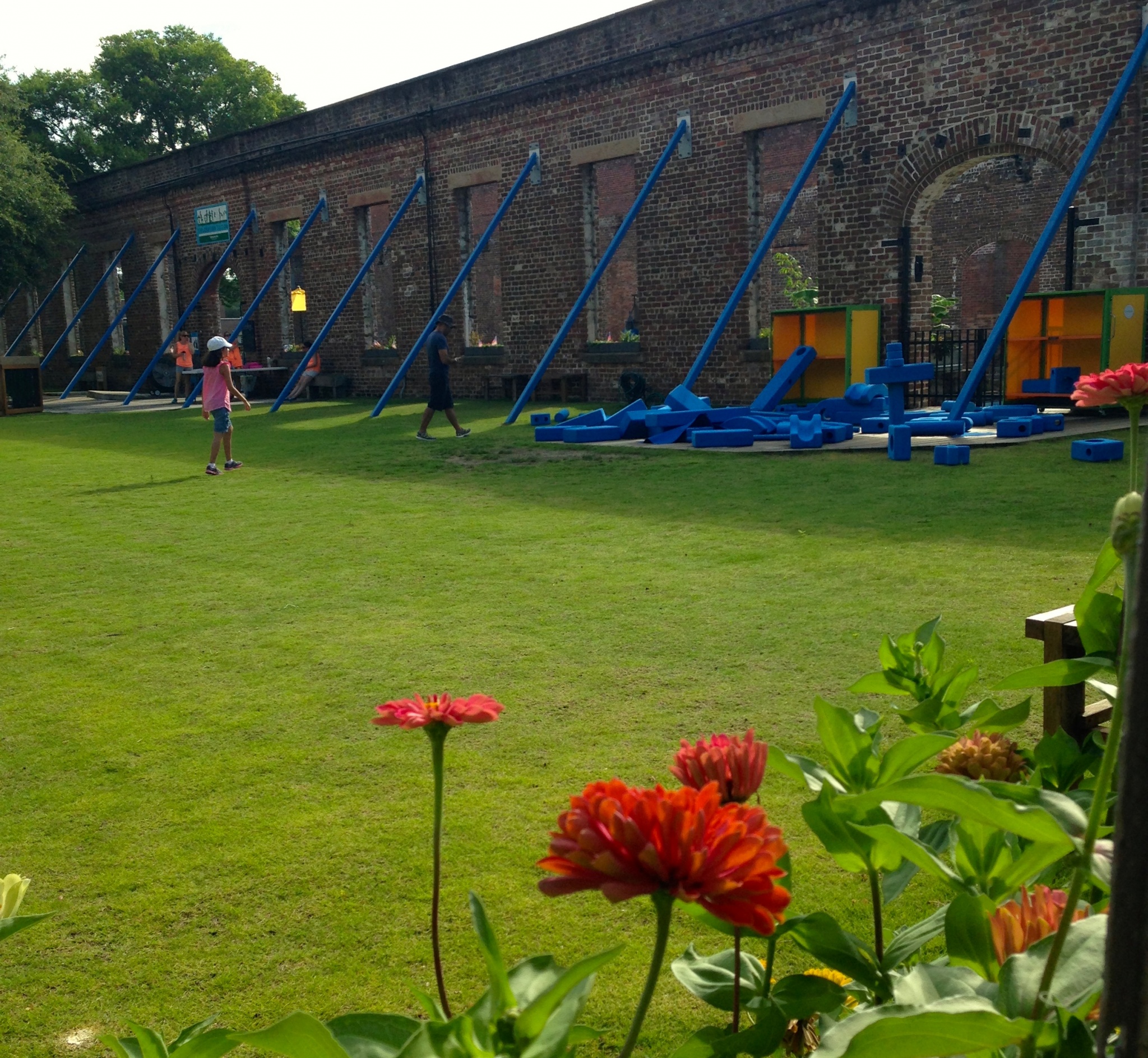 I've wanted to visit Savannah ever since I was in college studying architecture.  As I saw pictures of this beautiful city I was instantly attracted to it for it's history, it's architecture and it's southern charm.  But as we planned a family road trip this past summer I knew my kids where not going to be as excited as I was about the beautiful architecture and history so we made sure to look for fun things to do in Savannah with kids.
We only had a few days so we started by making sure we included things both of my kids would love.  We began by taking a tour of the city through Old Town Trolley Tours, which was a great idea because we got a good sense of the city, and we could get on and off on any of the 16 stops, near 100 points of interest  without having to drag the kids on long walks.   Not only is the trolley an effective way to travel within the city, it also offers lots of interesting information and history and the drivers where fun and engaging so the kids did not get bored and even learned a bit about Savannah's history.  On board the trolley, all kids receive a Junior Conductor hat and are invited to take part in trivia games to win prizes throughout the tour.
Savannah Children's Museum
First we headed to the Tricentennial Park where you can find the Georgia Railroad Museum, Savannah Children's Museum and the Savannah History Museum as well as a visitor center and the Battlefield Memorial Park. We had been on the road a lot and the kids where eager to burn some energy so we started off with the Savannah Children's Museum.  We have been to many children's museums and I thought the concept of the Savannah Children's museum was great: this is an outdoor museum so take the weather into account and be sure to bring lots of sunscreen and hats for the kids!
The museum is housed in the Georgia Railroad Museum so plan to stay the the day and enjoy both facilities.


Georgia State Railroad Museum
This amazing National Historical Landmark forms part of an entire National Historic Landmark District. Believed to be the largest and most complete antebellum railroad repair facility still in existence, at the Georgia State Railroad Museum train enthusiasts young and old will enjoy a unique opportunity to learn about the historic rolling stock and railcars close-up, view and experience a fully operational turntable and even give a handcar a try.  Pre-plan your visit to coincide with one of the two locomotive (1913 steam and 1947 diesel) rides .  Check the museum's schedule for train ride dates and times.
Forsyth Park
A favorite among the locals too, Forsyth is a spacious public park with its beautiful Forsyth Fountain complementing its historical significance. Explore the historical artifacts and manuscripts housed in the resident Hodgson Hall Georgia Historical Society along with a fine collection of Confederate and Spanish-American War monuments. There is plenty of room to play Frisbee, football or skateboarding too and there are two playgrounds for the kids as well as a spray pool to keep the kids cool. Pack a lunch (or eat at the café) & spend the day in this landmark, historic park.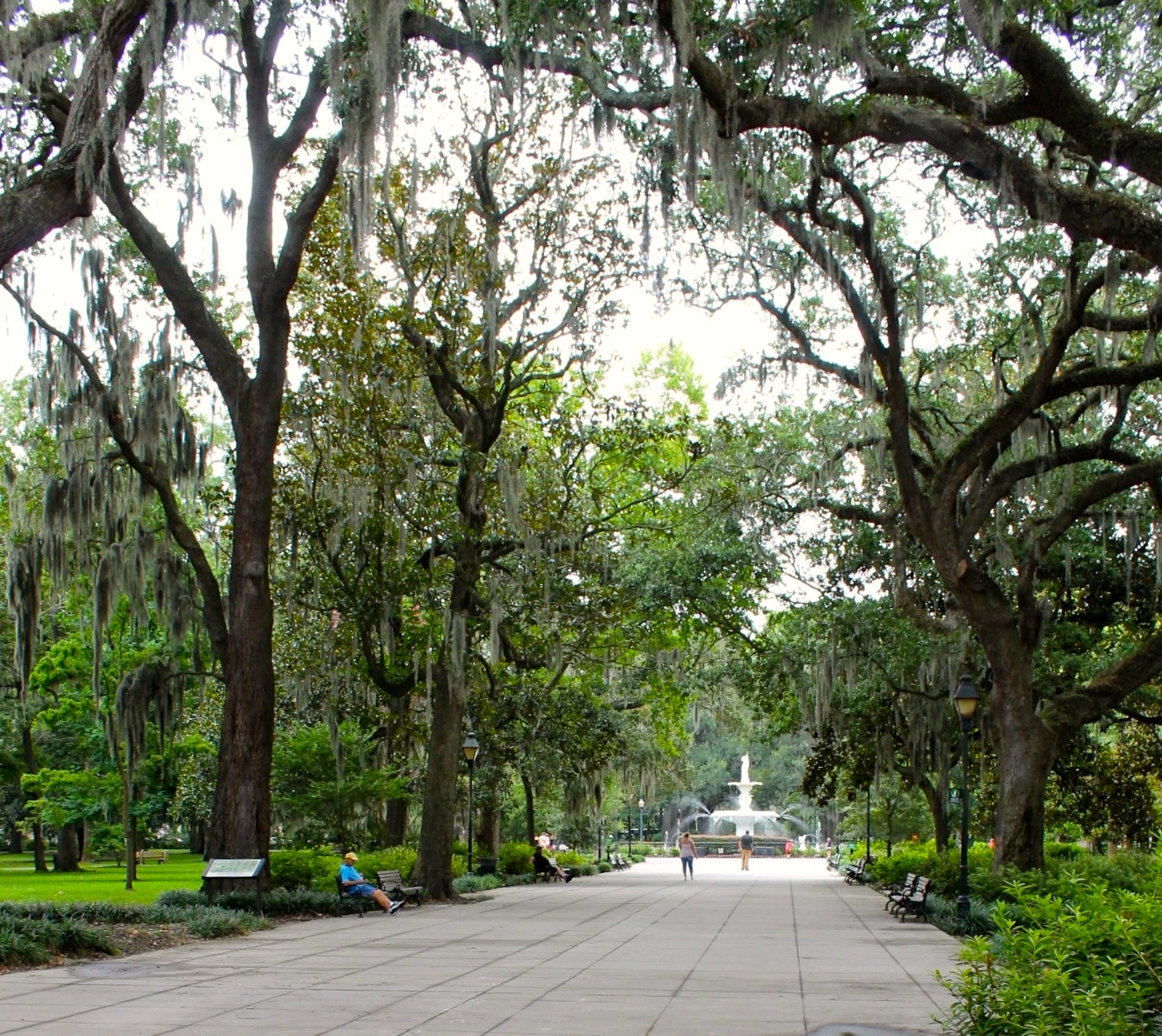 Pirates' House Restaurant
Offering a great variety of food enjoyed in a fun-filled atmosphere, the Pirates' House is always great fun for the entire family. The Pirates House is located on one of the most historic spots in Georgia and the small building adjoining the Pirates' House was built in 1734 and is said to be the oldest house in the State of Georgia.  The walls are filled with history and we really enjoyed the food and the ambiance.
Whether the kids want burgers, dad has an insatiable craving for seafood and you're in the mood for some Southern home-style food, there is plenty to go around for everyone. Pirates roam the 15 dining rooms and kids have an opportunity to take a picture with them and the kid's menu can be turned into a pirate had, patch eye and earring, which my kids loved!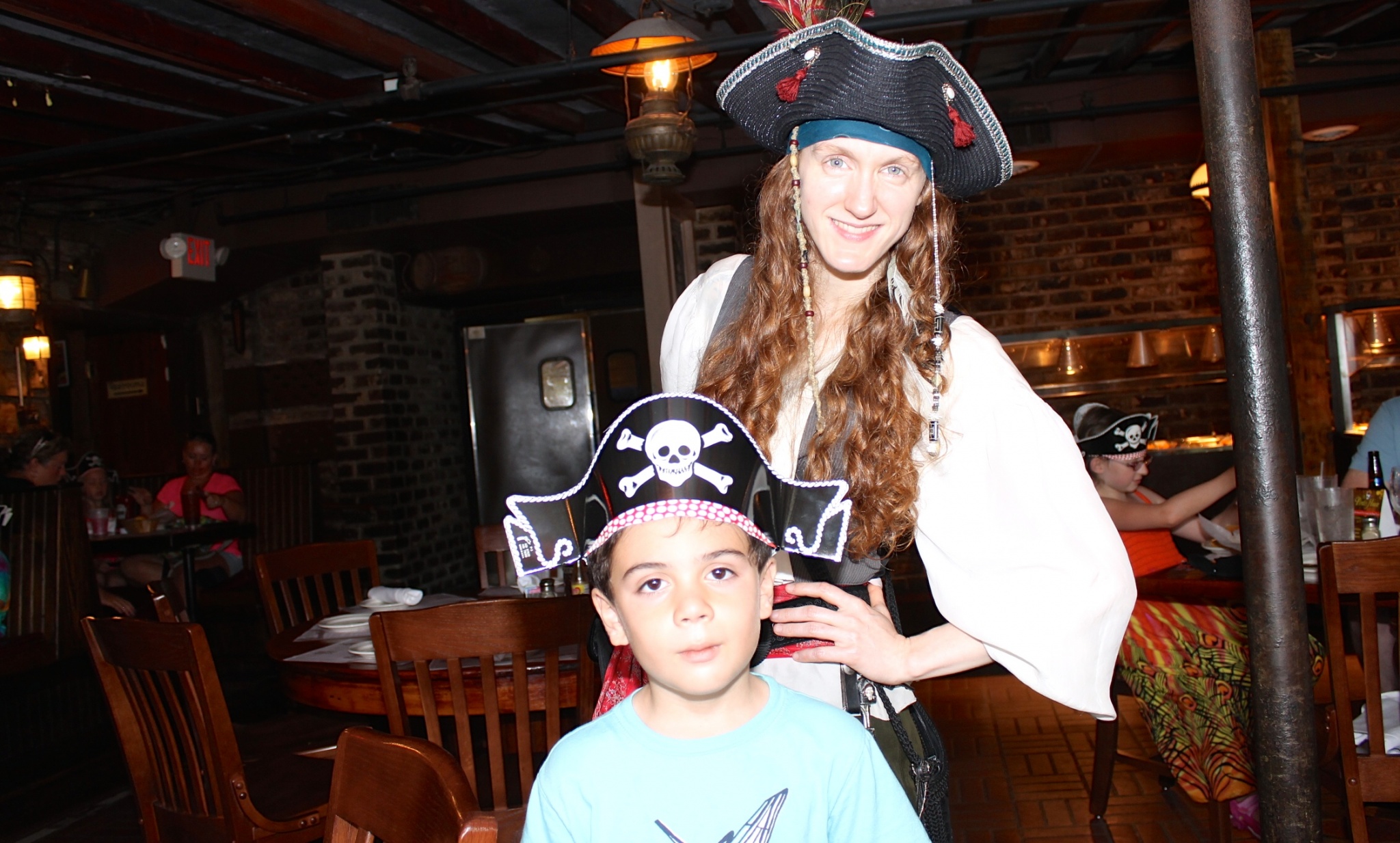 Jepson Center for the Arts/ArtZeum
Housed in the Jepson Center interactive and engaging exhibitions make the ArtZeum a great spot to cool down during Savannah's scorching summer days, with Savannah's Architectural history explored through building blocks and hands-on activities for all ages.  The ArtZeum was designed with young people in mind, but challenges young and old alike to rethink their ideas about art!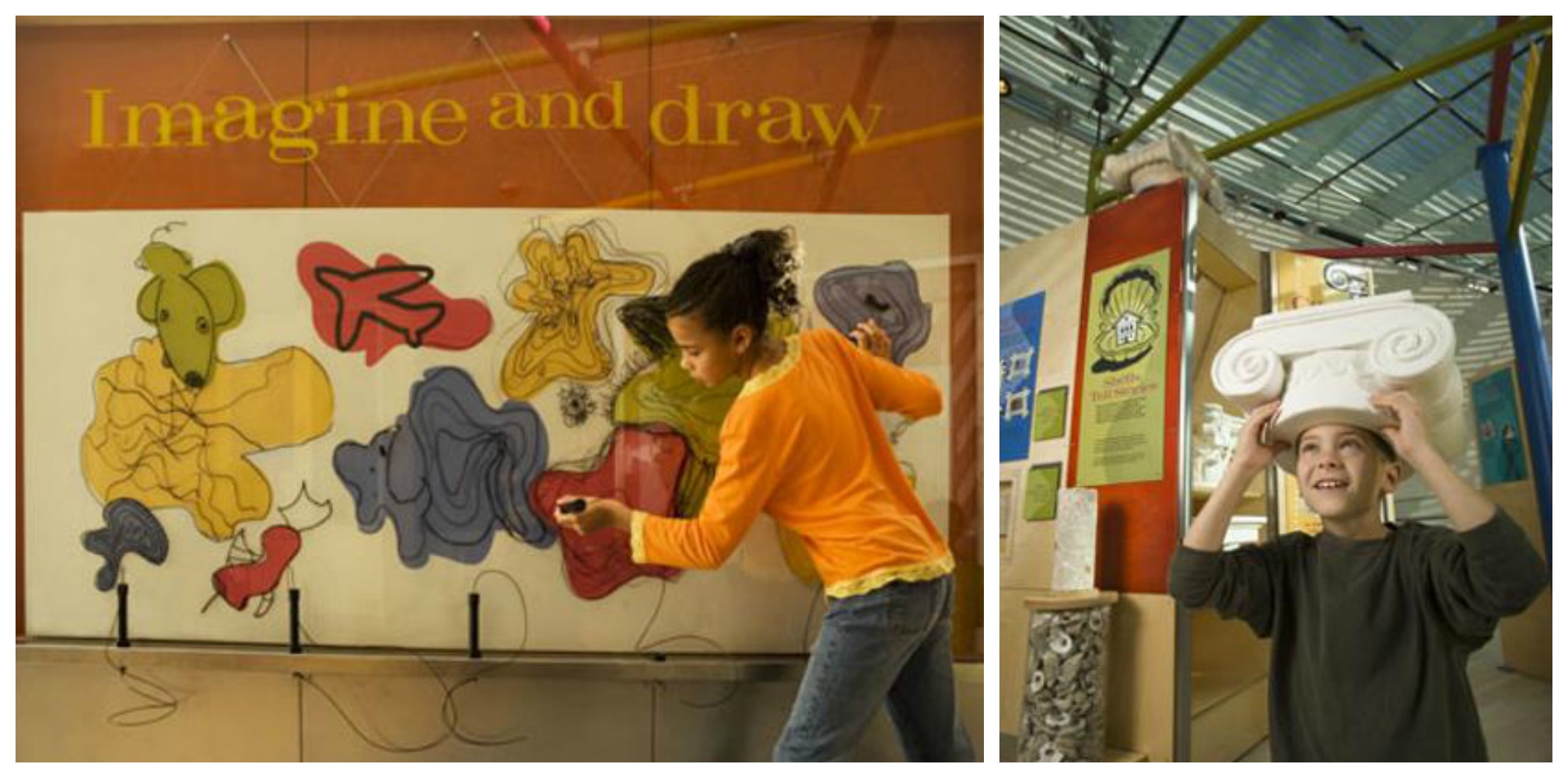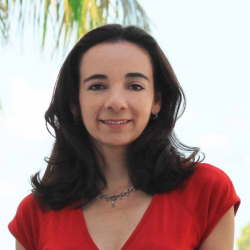 Latest posts by Paula Bendfeldt-Diaz
(see all)