Disclaimer: This is part of a sponsored collaboration with Latina Mom Bloggers and Old Spice.  All opinions are 100% mine.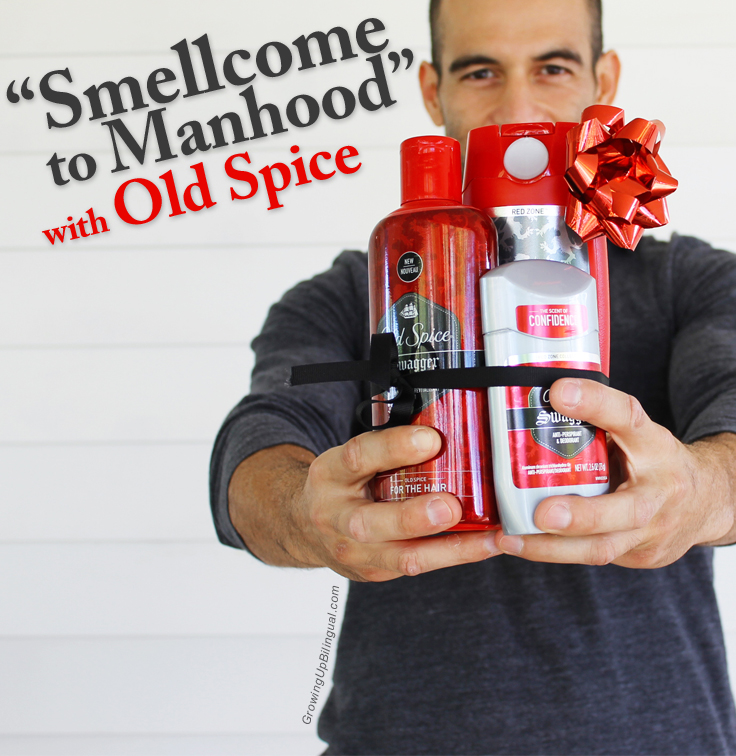 'Tis the season to enjoy special moments with the family. My family and I are going to travel to Guatemala where my brother lives. I haven't seen him and his family for years and I am very excited that I will get to see them, especially my nephew. My nephew just turned 16, last time I saw him he was still a kid and now he is a young man and I think that this time is a great opportunity to give him the  "smellcome to manhood" gift! I will be gifting him Old Spice products so he can continue with the great family tradition of welcoming him to "manhood" and everything it implies! Is time for my nephew to have the one thing that all great men starting on their journey to sexiness and manliness have. So with a over those of testosterone (yes I can still remember what it was like to be 16), and some help of Old Spice his new path to manhood will be a success!
I know my little nephew (well, not so little now!) is ready to be smellcome to manhood because of the stories my brother tells me and how proud he is seeing him all grown up: how he is stating to groom himself, trying hard to make a good impression, at least with the ladies.
And nothing could have convinced me more than when I talked to my sister in law and she was expressing how terrified she is of seeing his little baby become this hairy, smelly, big creature that she calls son: yup, my nephew is ready to become a manly man!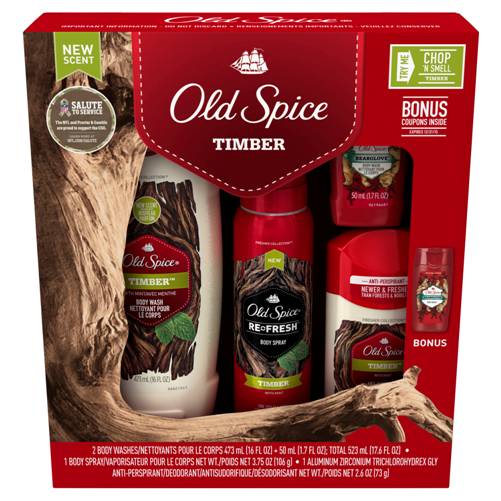 So if you have somebody in your family who desperately needs a push to be all the manly man he can be, "hates over spraying and need something to apply once through the day" or just "smells bad", give him the gift that represents manhood and everything sexy and tell him: "smellcome to manhood"!
This Holiday Old Spice is partnering with Second Chance Toys for the HoliSPRAY Toy Donation Exchange!  and donating toys to kids in need. As a reward for this grown-up gesture, Old Spice will be gifting them with Re-fresh Body Spray in exchange for their donation.The Toy Donation Exchange runs from Dec. 3 through Dec. 15.  For more information you can go to:secondchancetoys.
And, just in time for the holidays Old Spice is offering a special deal on, you can find offers on Coupons.com and also HERE.
Enter the Smellcome To Manhood Giveaway
You can win a Old Spice Smellcome to Manhood Kit – Holiday Edition. To be eligible to win prizes, winners must be a resident of the fifty (50) United States and District of Columbia (not Puerto Rico or Quebec) and be 18 years of age or older at time of entry. To participate please follow the instructions on the Rafflecopter below.  Giveaway ends on December 11 2014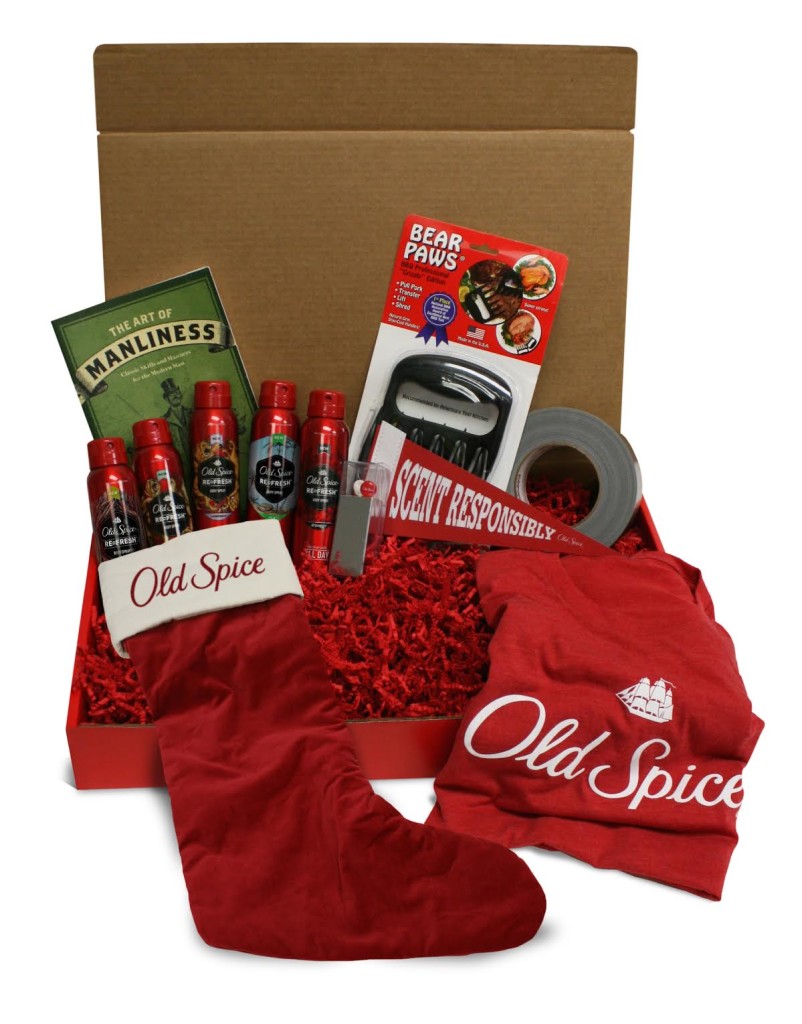 Old Spice Smellcome to Manhood Kit – Holiday Edition
Contents:
Old Spice Re-fresh Body Spray – The gift that keeps on giving, one spray at a time. Be among the first to enjoy new Old Spice Timber – the best way to get that lumberjacky smell without working at a local tree lot.
Old Spice T-Shirt – The manliest chest tattoo on the planet without the regret when you turn 60.
Old Spice Branded Earbuds – Silence mom's singing in the car. You're welcome.
Bear Paws Meat Tool – Cutlery your dad, his friend Dave and Uncle John will be impressed with when you're given the reins to carve the holiday bird.
Duct Tape – Fix anything on the planet, except holiday lights, where only half the strand works.
Art of Manliness Book – Full of wisdom and New Year's Resolutions.
"Scent Responsibly" Instructions – Nothing will earn you grandma's fruitcake faster than overspraying. Thanks to Old Spice Re-fresh technology – where one spray lasts all day – you can smell like a man and not a middle school locker room.
Smellcome to Manhood Certificate – A made-up diploma for the inside of your locker or to add to your LinkedIn profile
Latest posts by Cesar Diaz
(see all)