This post is also available in: Español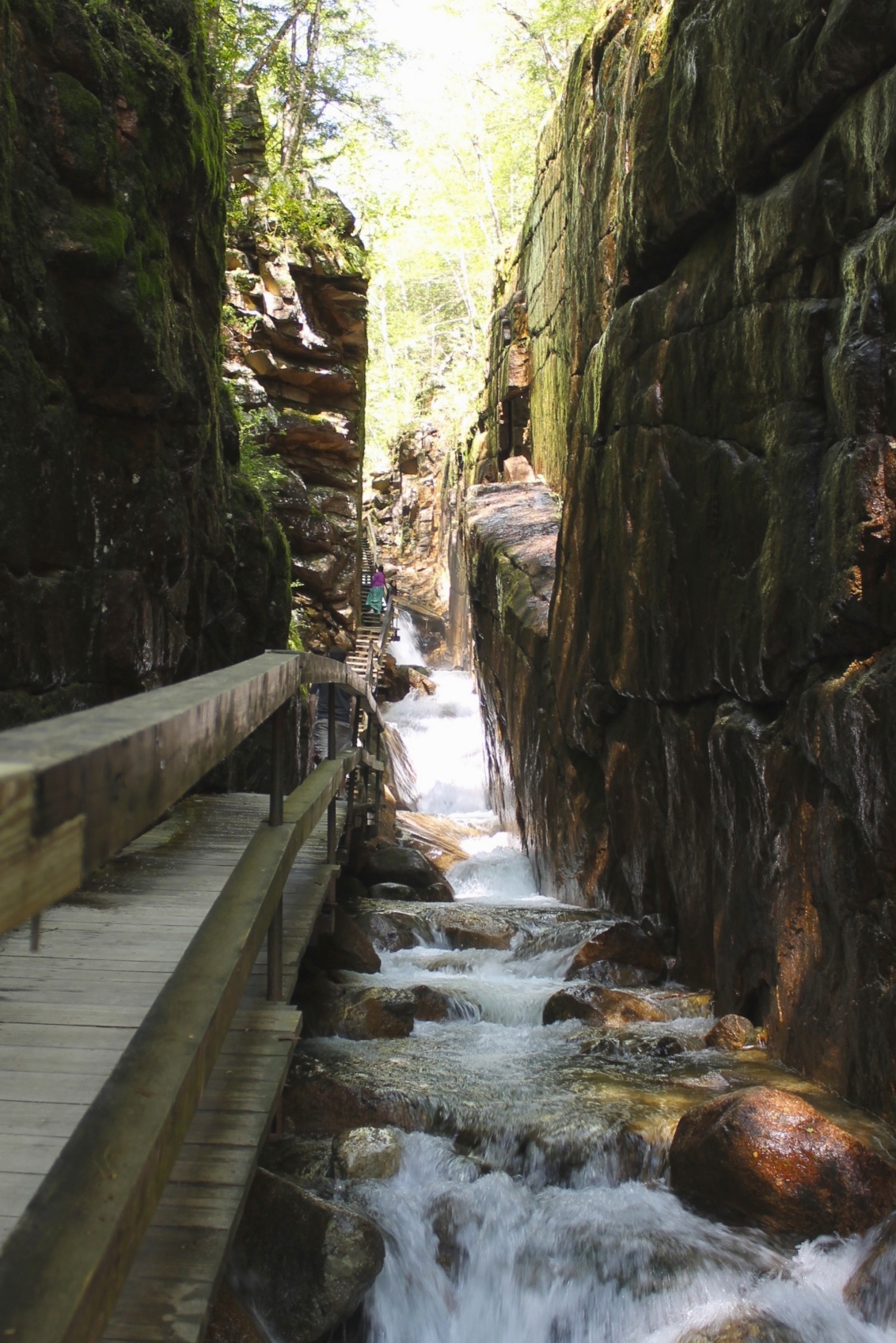 On a recent visit to New England we decided to take a drive to see the White Mountains and headed for Franconia Notch State Park.  It was early spring and the foliage was beautiful, as we got closer and the white mountains came into view, with their snow capped peaks it was truly breath taking.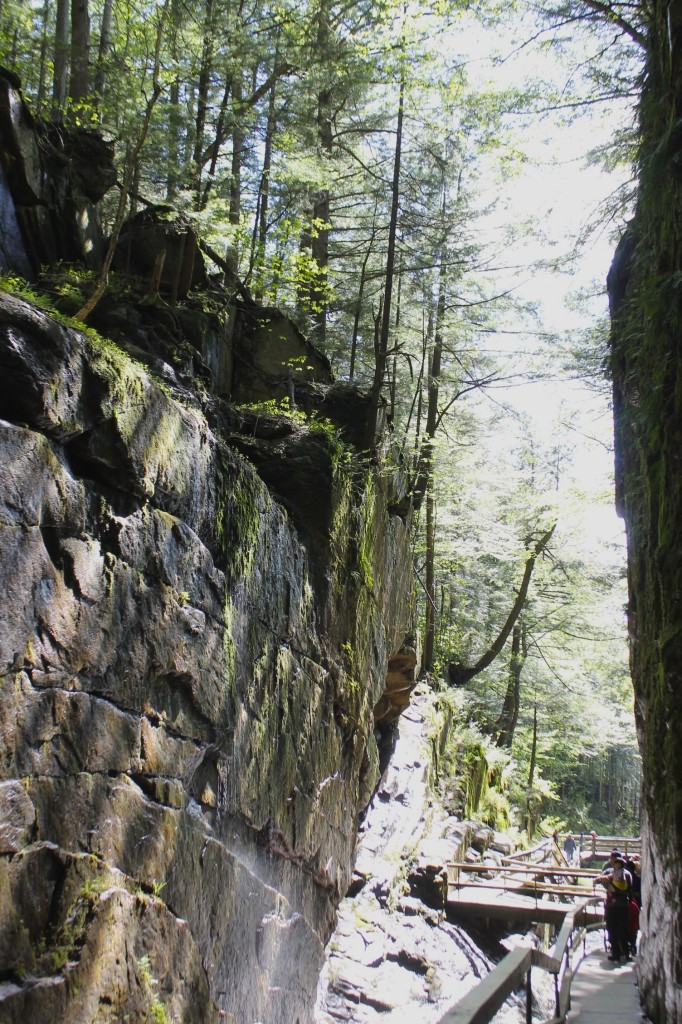 There we visited Flume Gorge, this natural gorge at the base of Mount Liberty extends over 800ft.  It's a 2 mile hike to the gorge and as you walk walk along it's base, next to the rushing waters and next to the granite wall that in some parts rises to 80ft you really feel like you are one with this beautiful place.  Huge ferns and trees grow on the damp rock walls making the view as you walk through the gorge very dramatic.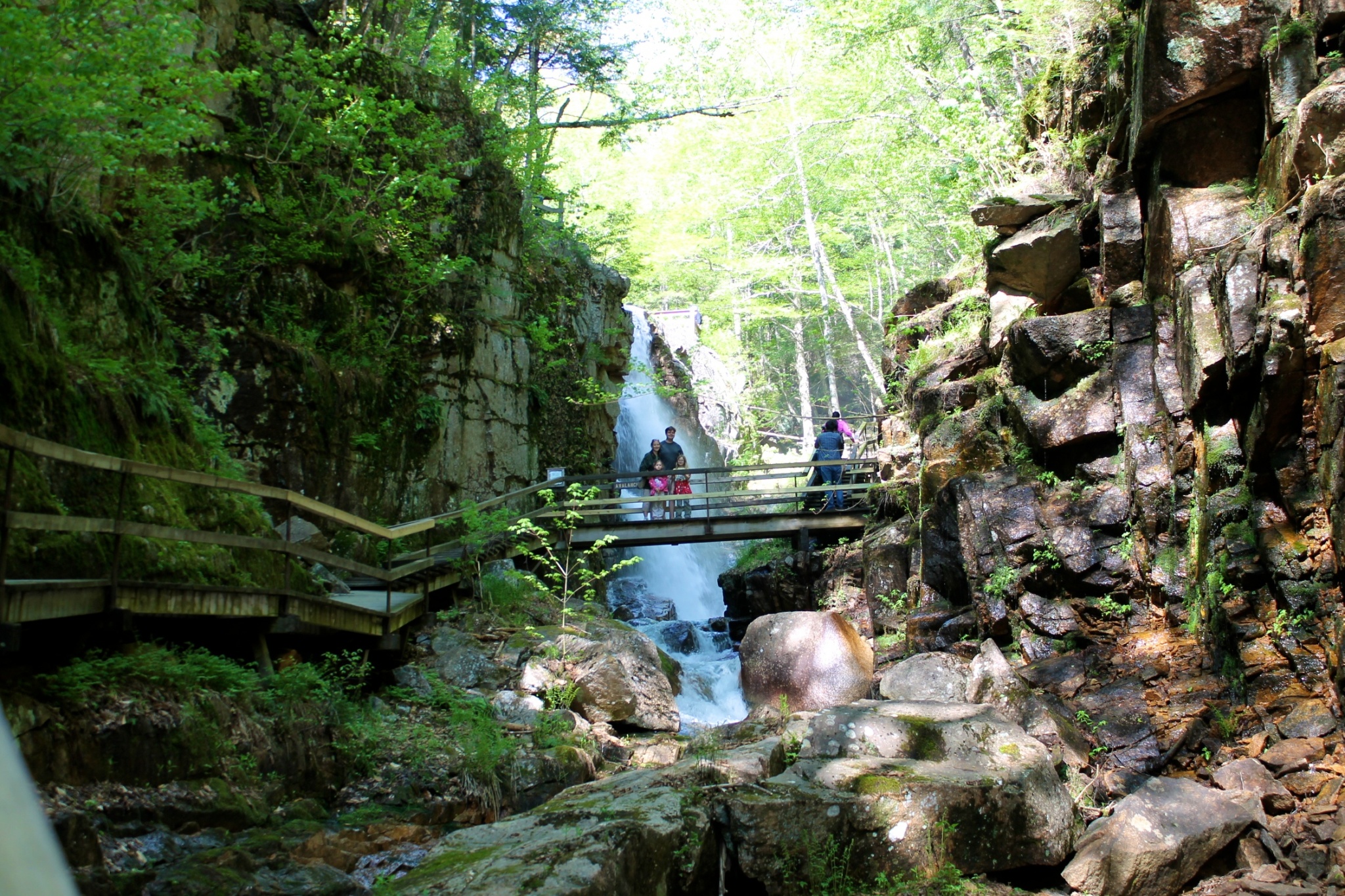 At the top of the Flume you reach a 45 foot waterfall: Avalanche Falls.  You walk so close to it that you will feel the mist and maybe get a bit wet. This waterfall was created in 1883 when a high boulder was washed away during a storm.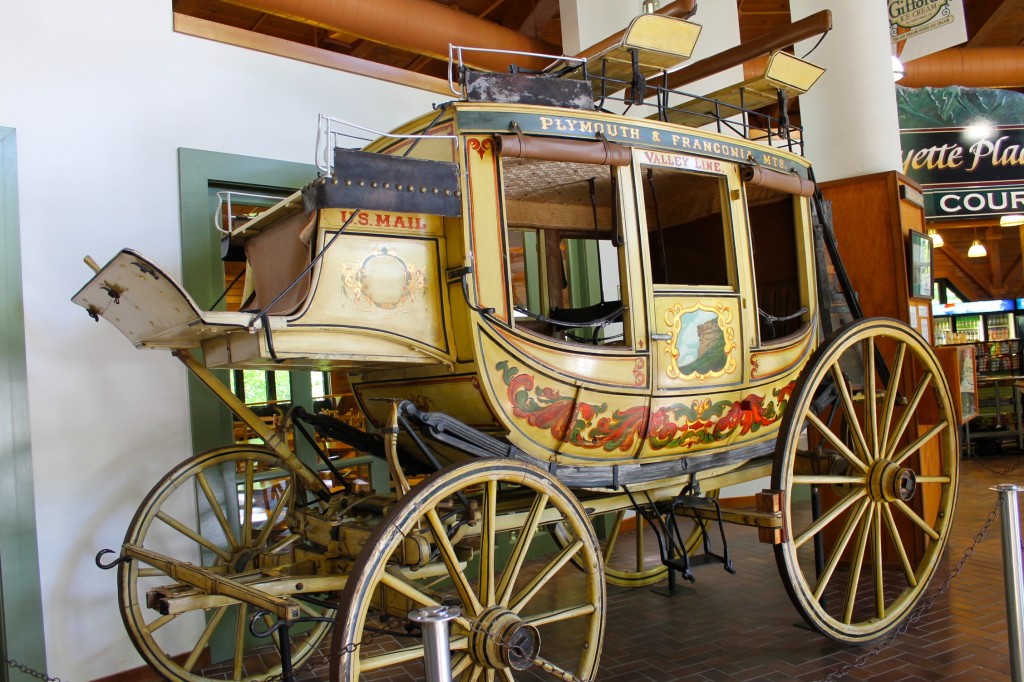 The trail to the gorge is a 2 mile loop that starts and ends at the Flume Visitors Center where you will find a souvenir shop, snacks and a small museum with a beautiful historic Concord Coach .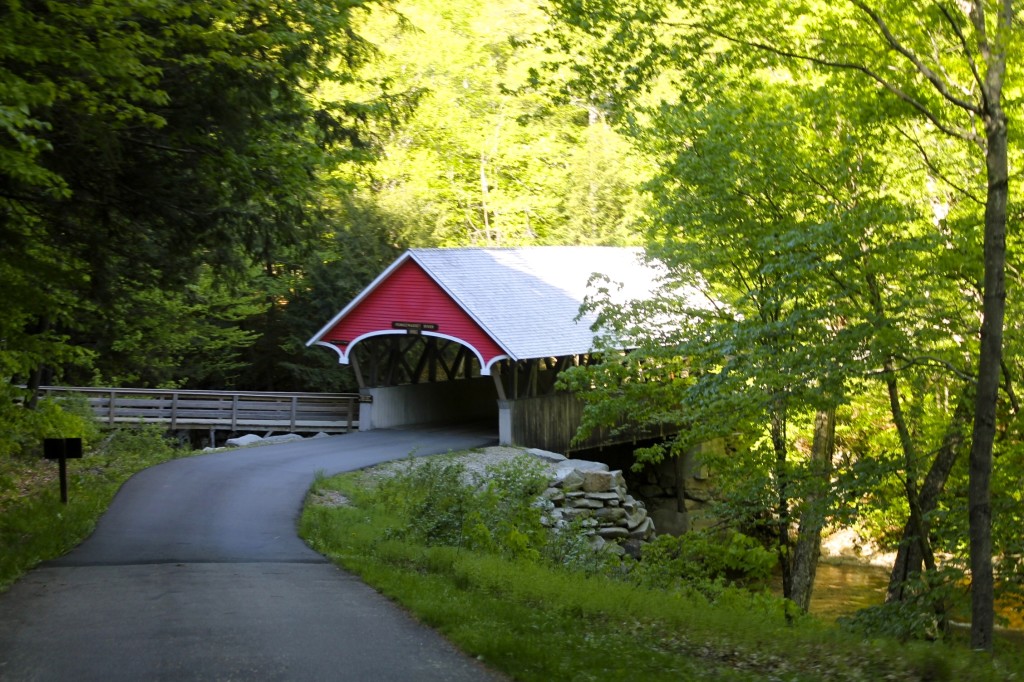 The hike takes about two hours but you can also take a bus from the visitor center that will take you very close to the gorge but there is still some walking to be done in dirt trails before reaching the gorge. On your way to the gorge you pass along a beautiful covered bridge. The Flume Covered Bridge was built in 1871 and is the oldest covered bridge in New Hampshire.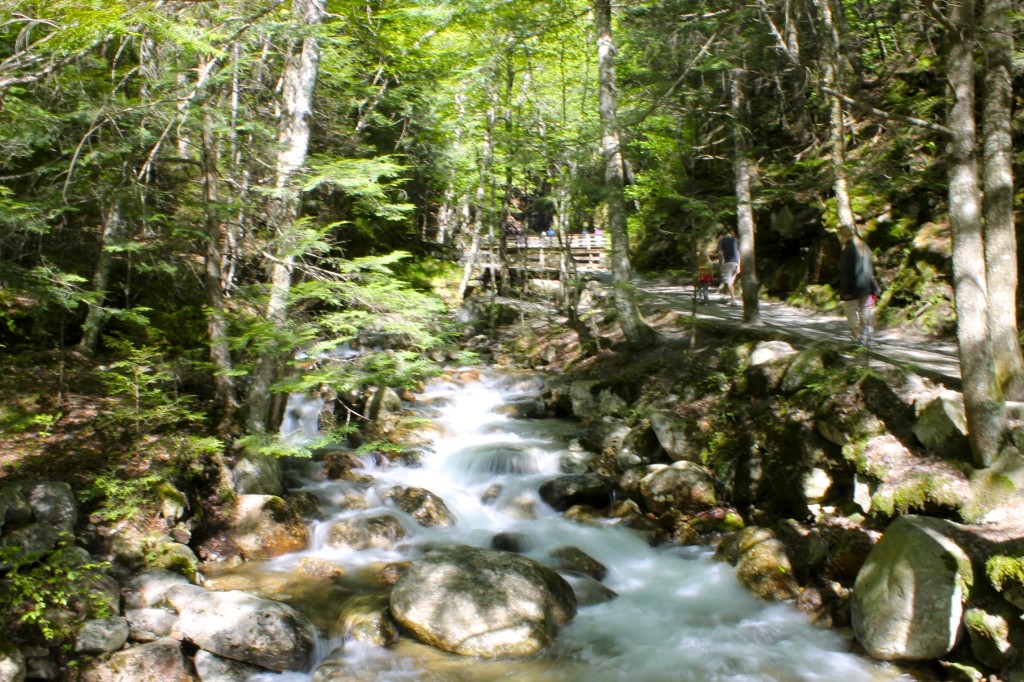 The trail to the gorge includes some paved areas, dirt trails and wooden walkways.  The wooden flume pathway can get very damp and slippery so be careful and make sure to wear good shoes.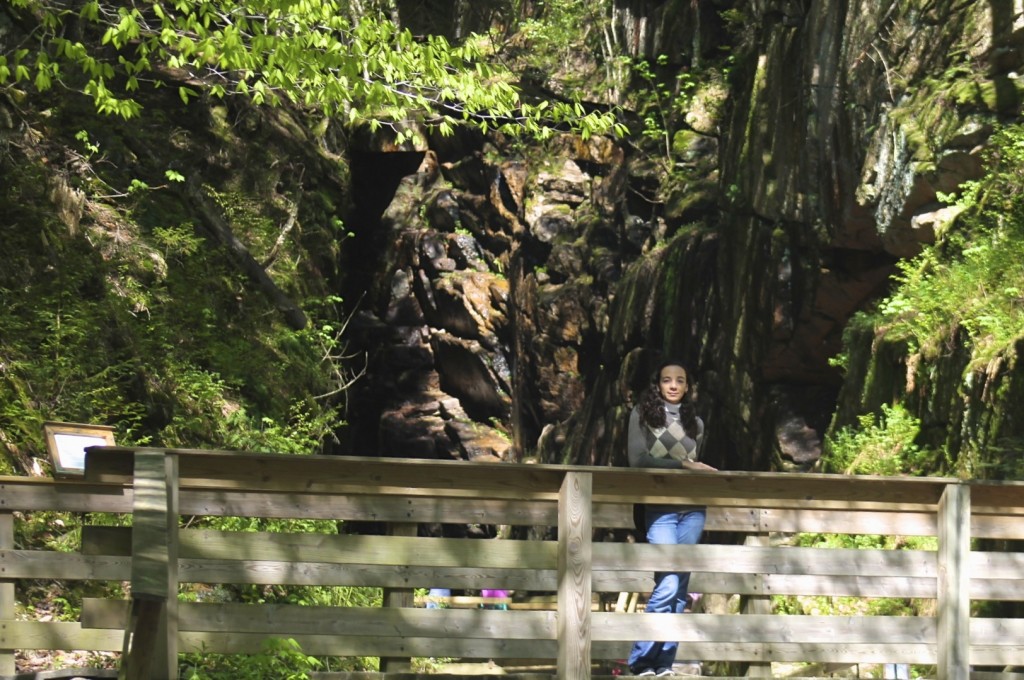 The gorge is not open year around and the best times to go are in the lat Spring or early Fall where the beautiful foliage is a sight go behold. Children under age 5 able to enter free, children ages 6-12 admission price being $12, and adult entry at $15. For more information visit the Franconia Notch Park website.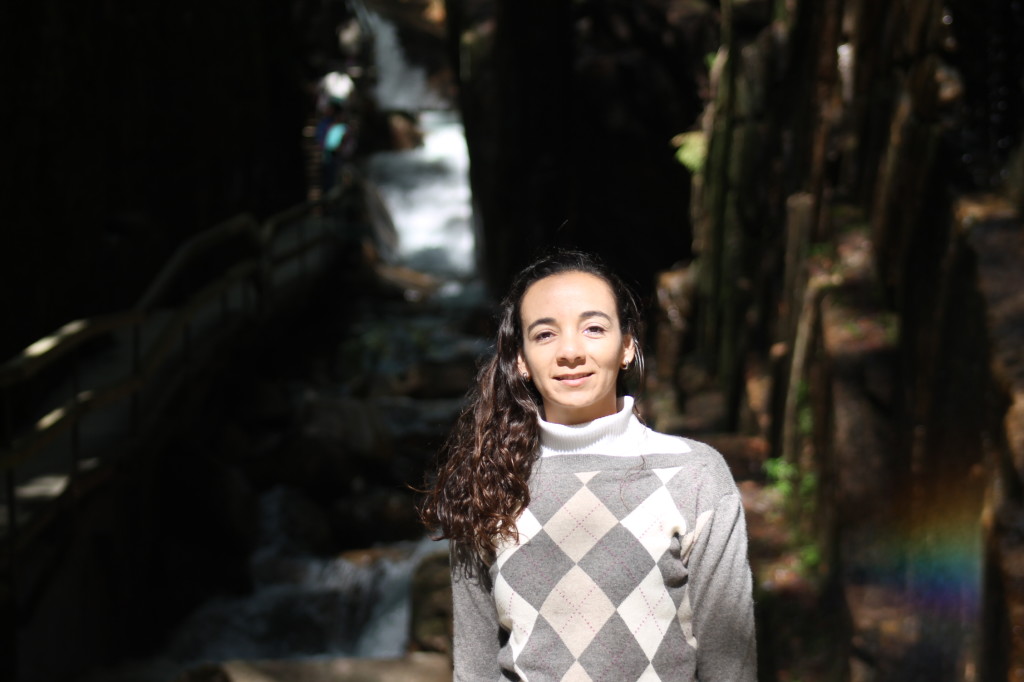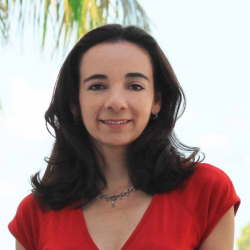 Latest posts by Paula Bendfeldt-Diaz
(see all)