This shop has been compensated by Collective Bias, Inc. and its advertiser. All opinions are mine alone.#SeasonedGreetings #CollectiveBias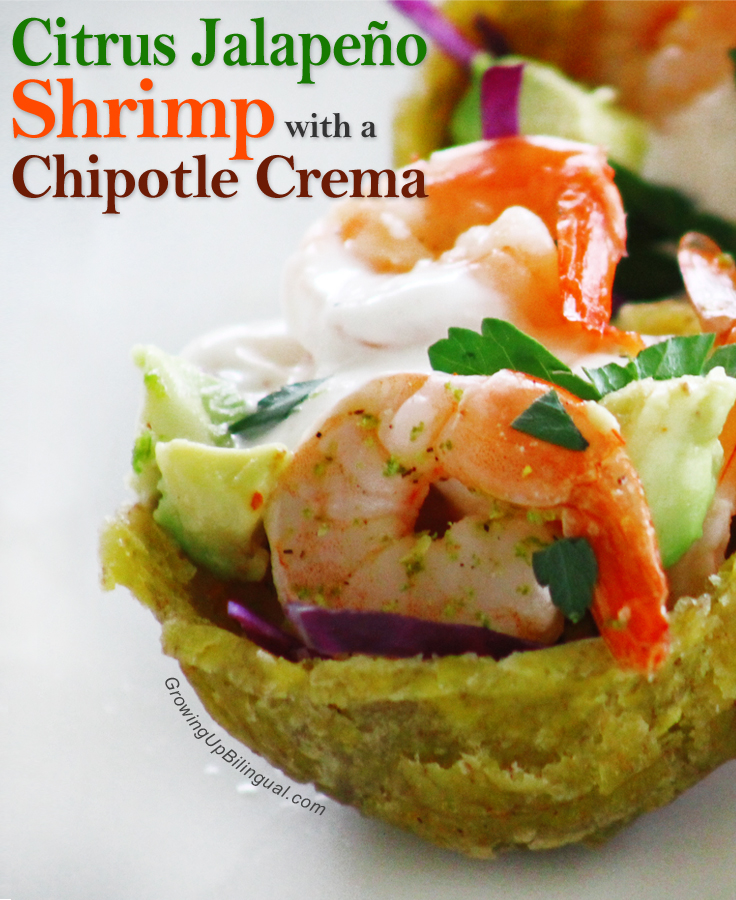 One thing I look forward during this time of the year are all the delicious holiday foods. Some of my favorite party recipes involve one of two things spicy flavors and seafood!  Growing up I was raise between two different cultures: we kept the  Guatemalan culture and traditions alive at home but we also celebrated the US holidays. There is so much in common when you talk about traditions and the holidays: you have the feeling of love, getting together with family and remembering to be thankful for everything we have and love.
One of my biggest connections I have with my Latin tradition is my love for spicy foods; so today I will be adding a little spice to our holidays and for that I will be using one important ingredient that we always have in our kitchen: Tabasco sauce.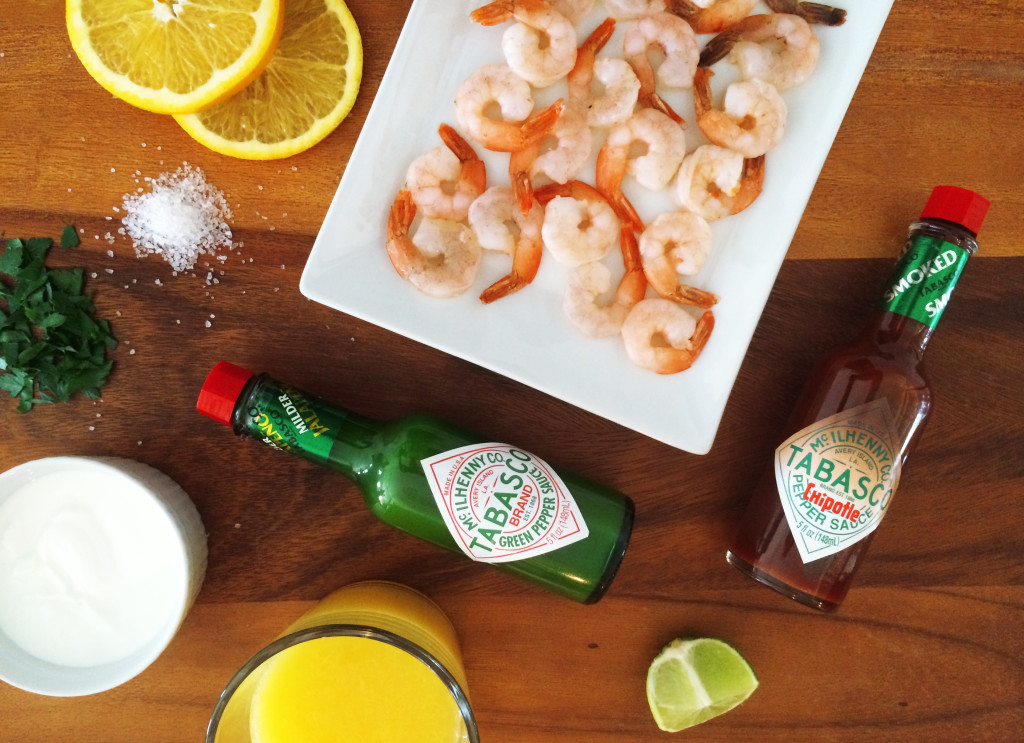 Tabasco sauce has always been part of our family dishes and today I am using jalapeño and chipotle Tabasco hot sauces to make citrus jalapeño shrimp with a chipotle crema: perfect for making sharing during the family holiday get togethers.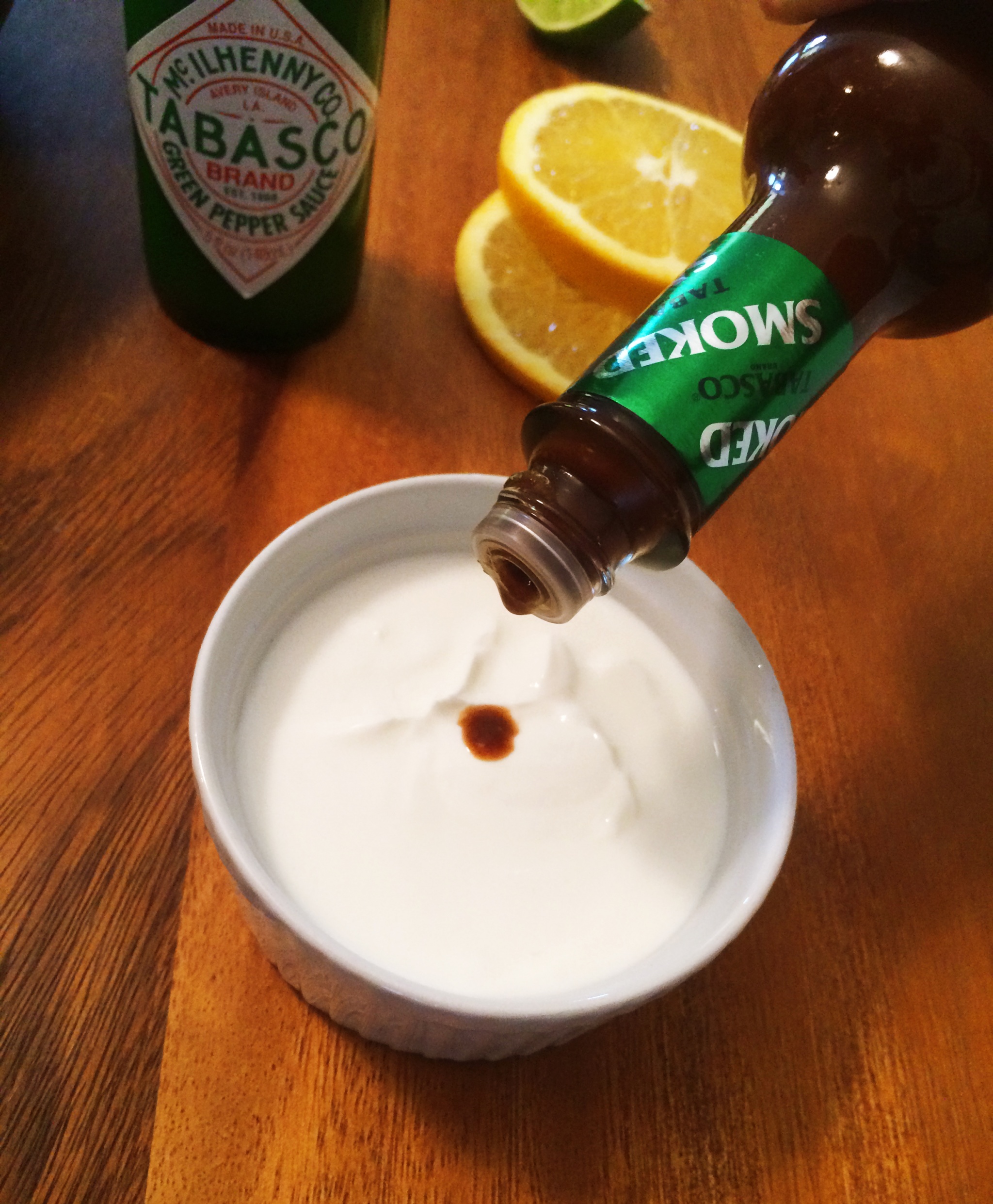 What I love about this recipe is that it not only brings a bit of heat and excitement to the holidays but it's also a healthy recipe that packs a lot of protein without too many calories.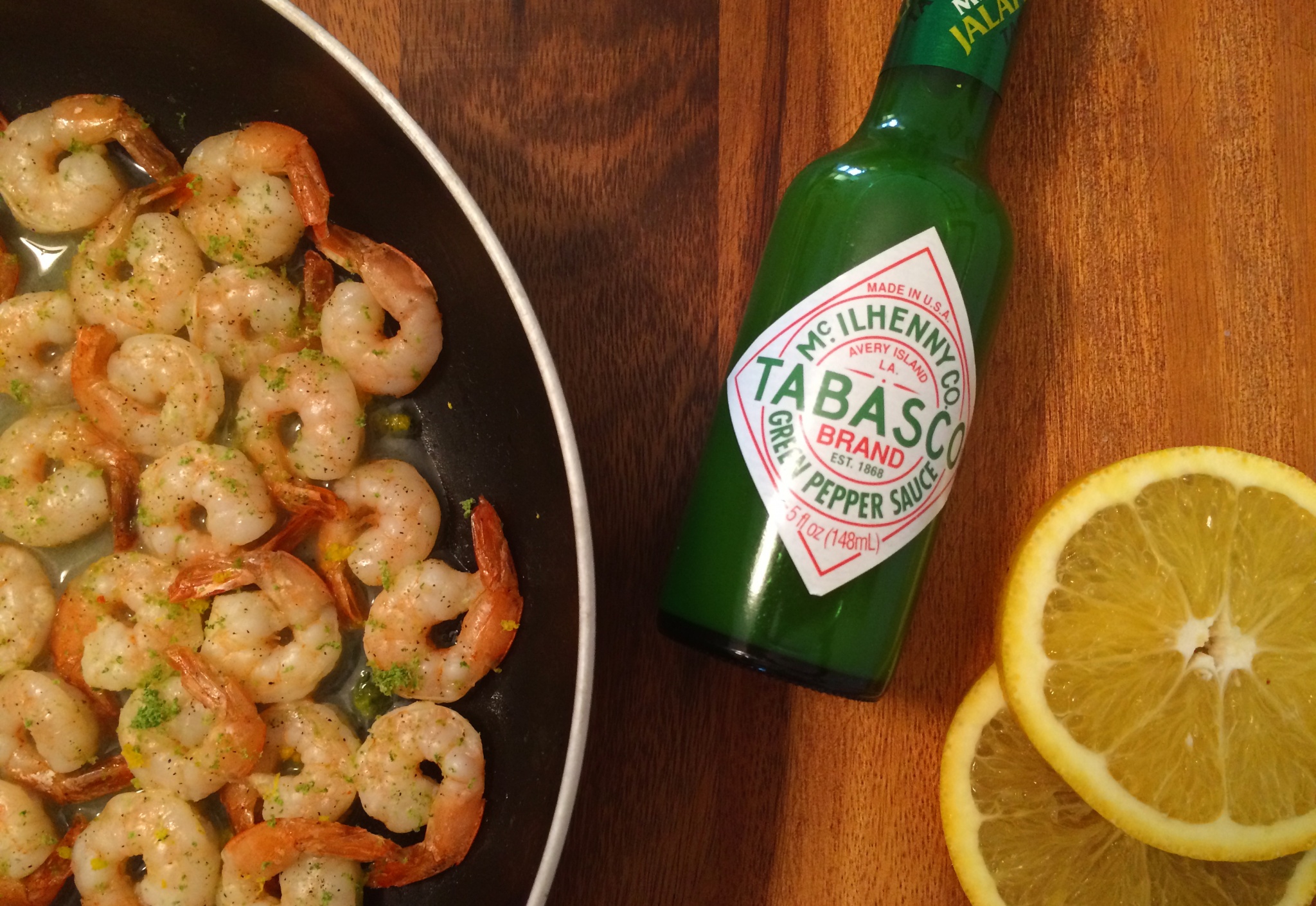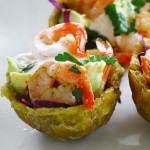 Citrus Jalapeno Shrimp With Chipotle Crema Recipe
Ingredients
2

tablespoons

extra-virgin olive oil

1

teaspoon

of garlic

2

tablespoons

of jalapeño Tabasco Sauce

1/2

pound

medium shrimp

shelled and deveined

Salt and freshly ground pepper

2

tablespoons

fresh orange juice

1

tablespoon

fresh lime juice

1

teaspoon

lime zest

1

teaspoon

orange zest

1

cup

of low-fat yogurt

2

tablespoons

of chipotle Tabasco Sauce

½

teaspoon

of salt

fresh parsley
Instructions
In a large skillet, heat the olive oil.

Add the shrimp, season with garlic, salt and pepper.

Cook, turning a few times, until partially cooked, about 3 minutes.

While the shrimp are cooking mix the yogurt salt and chipotle Tabasco sauce.

Add the orange juice, lemon zest, lime juice and Jalapeño Tabasco sauce to the shrimp in the saucepan and cook over moderately high heat, stirring, until the sauce thickens and coats the shrimp, about 1 minute.

Add the orange and lime zest.

Remove shrimp from the heat and serve. Top with chipotle crema and fresh parsley.
This recipe is very versatile and you can use the shrimp to make some delicious shrimp tacos with chipotle crema, I mean what is a Latino holiday without those favorite traditional foods like tacos. I just added some pieces of avocado and purple cabbage to give it some color and some crunch and topped with fresh parsley.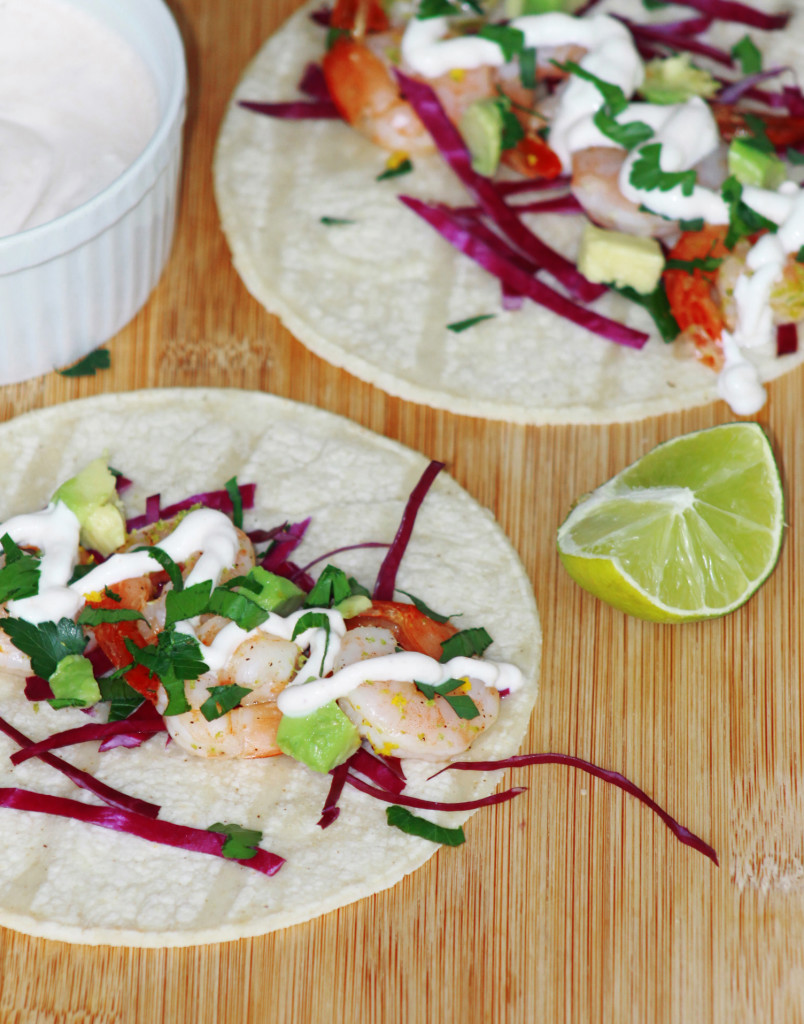 Since I doubled this recipe and had lots of shrimp left over after making the tacos I used some tostones (plantain cups) I had in the freezer to make these really festive appetizers and everyone at home just devoured them. The combination of the spicy shrimp with the smoky flavor of the chipotle crema was perfect when combined with the crunch and sweetness of the to stones.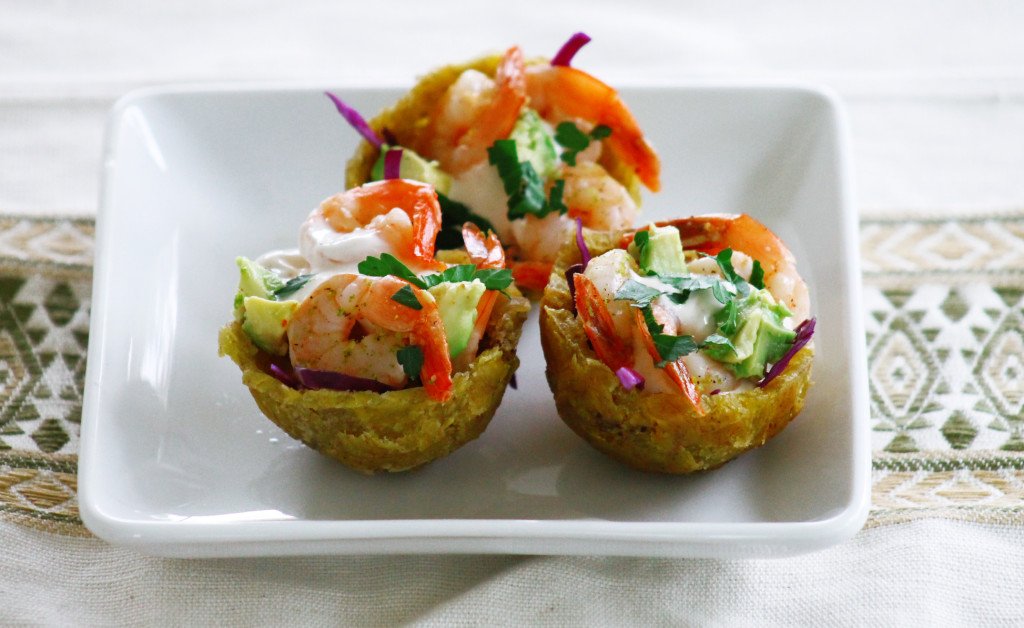 I love that Tabasco hot sauces have so many options so that you can bring different flavors to your spicy foods. I bought the chipotle and jalapeño Tabasco sauces along with the Original Tabasco sauce at Publix and I have to say that I always have these at the table so that people can add them to their food.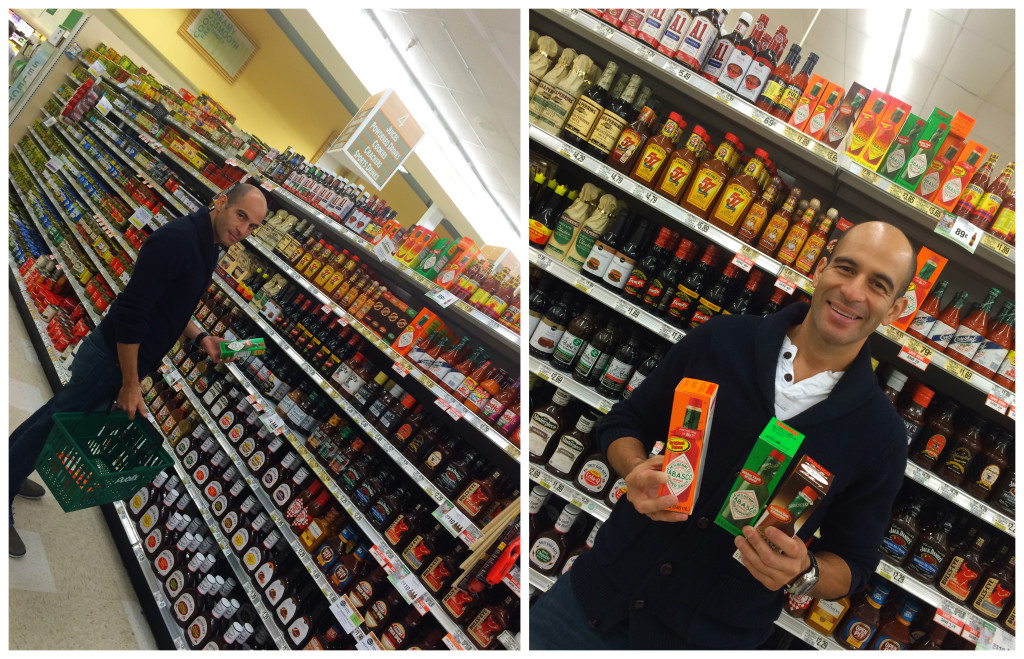 When I served both of these dishes I had the three bottles of Tabasco there in case anyone wanted to add a bit of extra heat to their meal.