Disclosure:This is part of a sponsored collaboration with Florida Dairy Farmers. However, all opinions expressed are my own.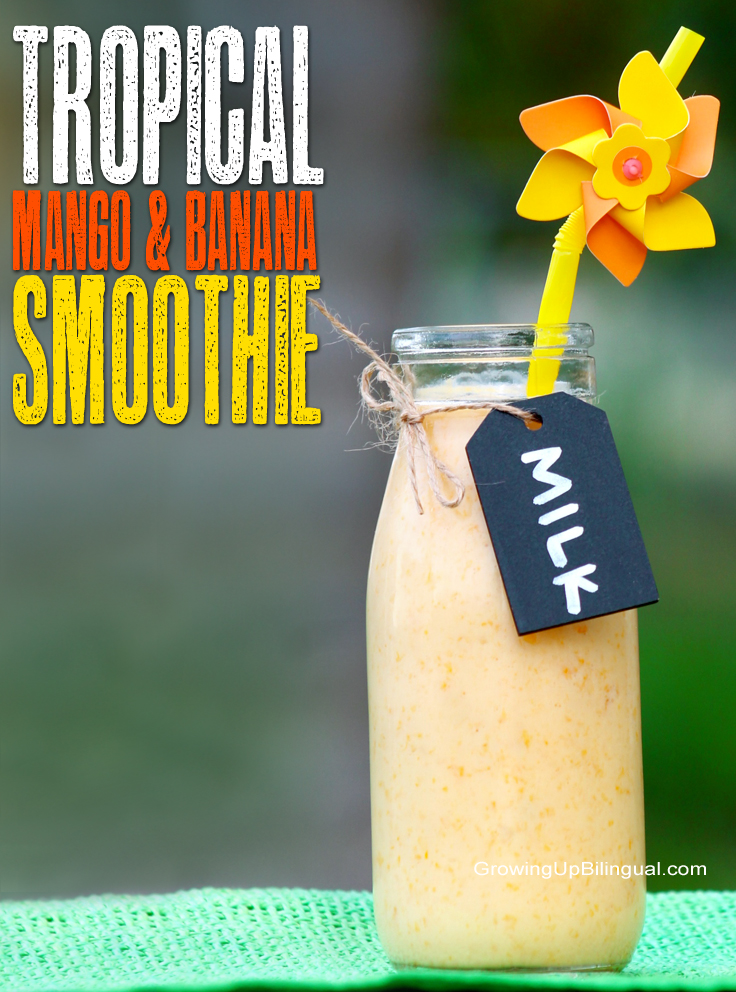 Milk is a delicious, easy and affordable way to get the high-quality protein you need to start your day.   One glass of milk packs a strong protein punch with 8 grams of protein, an important nutrient that supports muscle growth and repair. In June Florida Dairy Farmers are celebrating by giving away milk for your family for the rest of the year! [important]Enter the giveaway (go down to the bottom to enter) and win one gallon of milk per week for the resto of the year![/important]
Most adults and children don't get enough milk in their diet but there are lots of easy and delicious ways to include more milk in your day.  You can start your day out with a delicious smoothie and now that the Summer is here I love preparing refreshing and tropical mango smoothies.  This smoothie is easy to make and ideal to offer at your next Summer celebration or get together, to make it more festive all you have to do is add some fun straws, like these pinwheel straws I picked up the other day.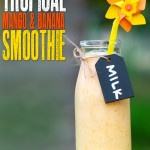 Mango Banana Smoothie
Ingredients
2 

bananas

2

cups

whole milk

1 1/2

cup 

mango fruit pulp

I used Goya which you can find in Latino/Hispanic supermarkets

2

cups

vanilla yogurt

ice
Instructions
In a blender combine the milk, banana, yogurt, ice and mango pulp.

Puree until smooth.
Nutritional Benefits of Milk
Besides being a great source of protein milk also provides calcium, magnesium, phosphorus, vitamins A, riboflavin, vitamin B-6 and vitamin B-12.  Milk is also fortified with vitamin D. Drinking milk has many benefits for your health, among them milk:
Keeps your bones healthy: along with a healthy diet the combination of vitamin D and calcium decrease the risk of osteoporosis.
Reduces the risk of cardiovascular disease: potassium intake can play a huge role in improving vasodilation and lowering blood pressure.
Reduces the risk of cancer: The risk of dying from colorectal cancer is highest in geographic locations that receive the least amount of sunlight. Some research suggests that one reason for this is that vitamin D might play a role in cell growth regulation and cancer protection.
Makes you happier: Adequate vitamin D levels support the production of serotonin, a hormone associated with mood, appetite and sleep. Vitamin D deficiency has been associated with depression, chronic fatigue and PMS.
Builds muscles and helps you keep a healthy weight: Milk is a great source of natural, high quality protein which helps build and maintain muscle mass. Maintaining a healthy amount of muscle is important for supporting metabolism and contributing to weight loss and weight maintenance.
For more information visit the  Florida Dairy Farmers websites, for Spanish you can visit the  Florida Dairy Farmers Spanish websites and be sure to follow @LecheDeFlorida.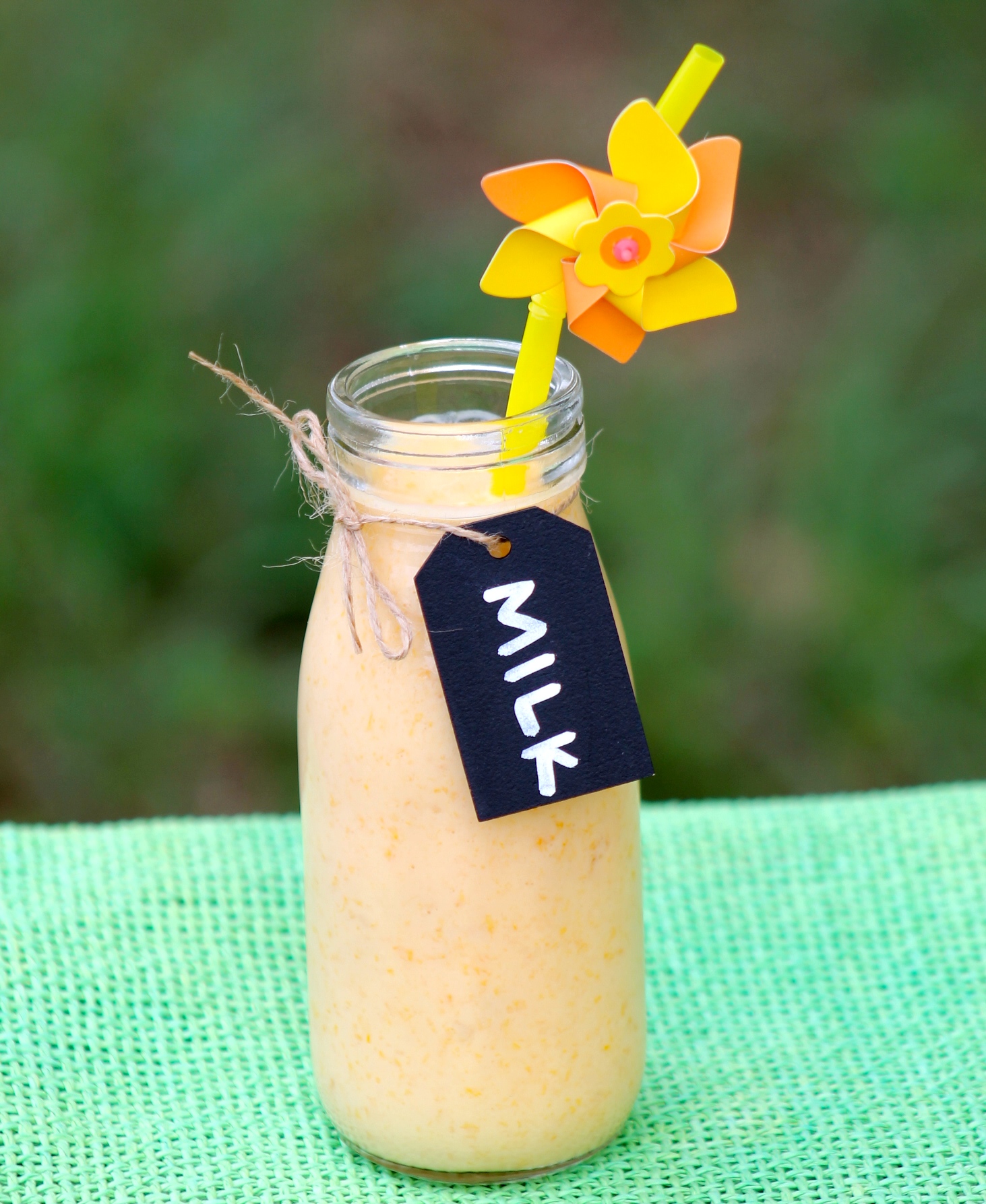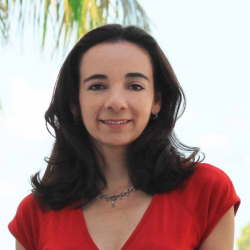 Latest posts by Paula Bendfeldt-Diaz
(see all)