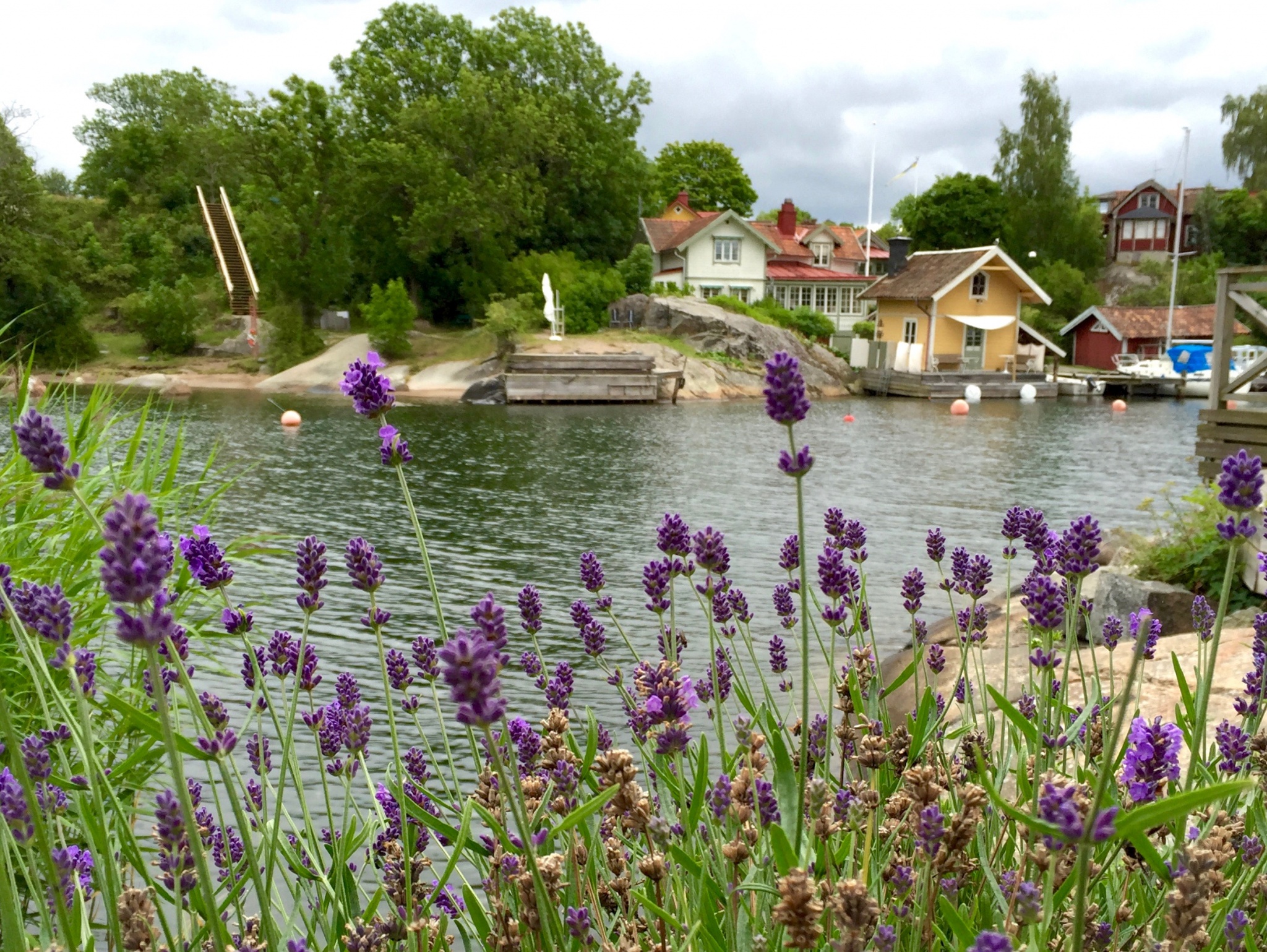 Just about an hour boat ride from Stockholm, Vaxholm is a world away from the fast paced hustle of the city. This small community comprises over 50 islets in the Stockholm archipelago. Vaxholm's center is a lively picture perfect Swedish town where colors seem brighter, the air is fresher and life moves at a slower pace.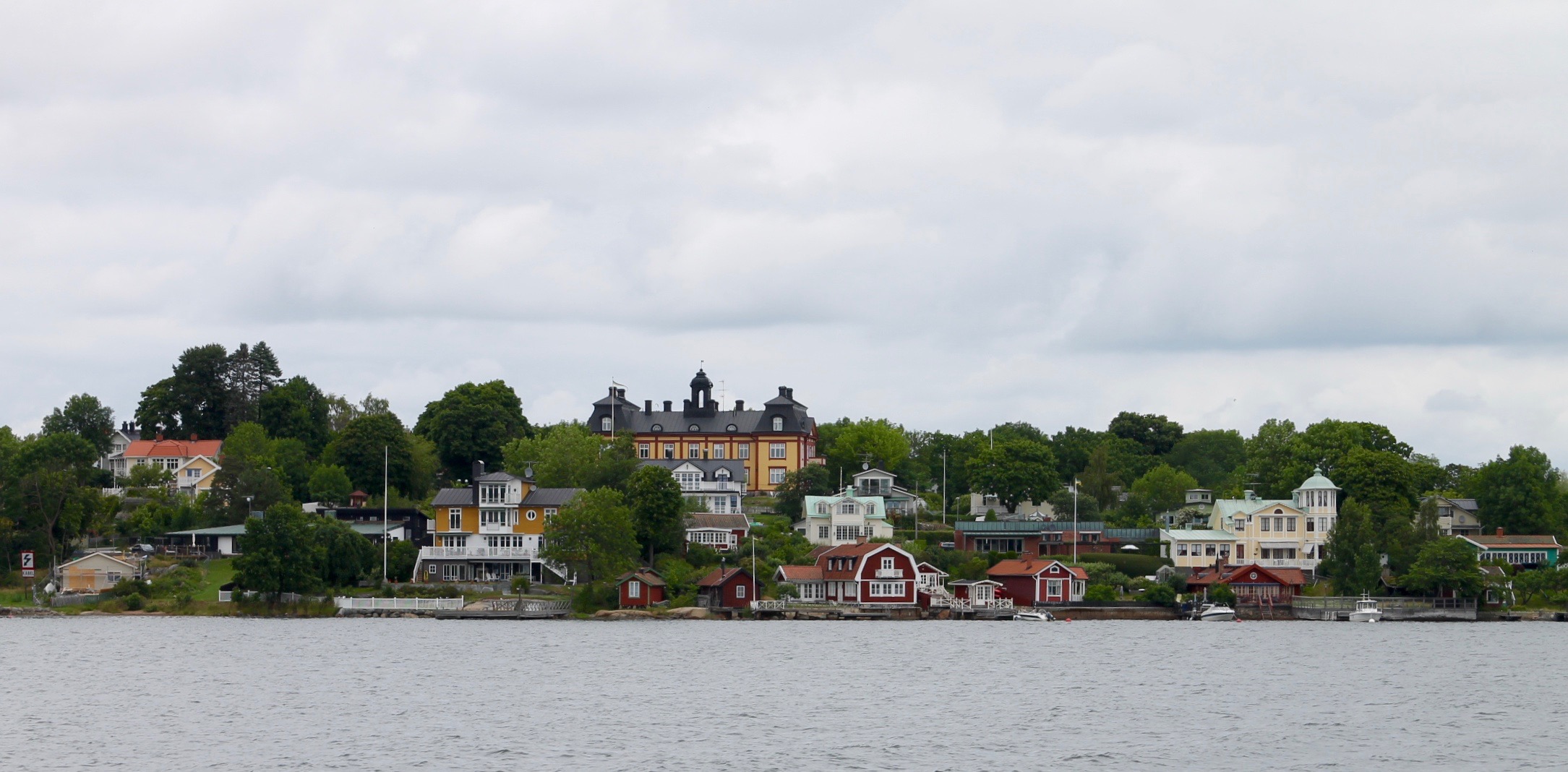 Considered the capital of Stockholm's archipelago this idyllic island community lets you experience Swedish small town life without having to travel far. Once a fishing village Vaxholm later became a favorite summer spot for socialites. Today many artists have made this town their home, which is no surprise because around every corner the quaint streets and charming homes provide plenty of inspiration.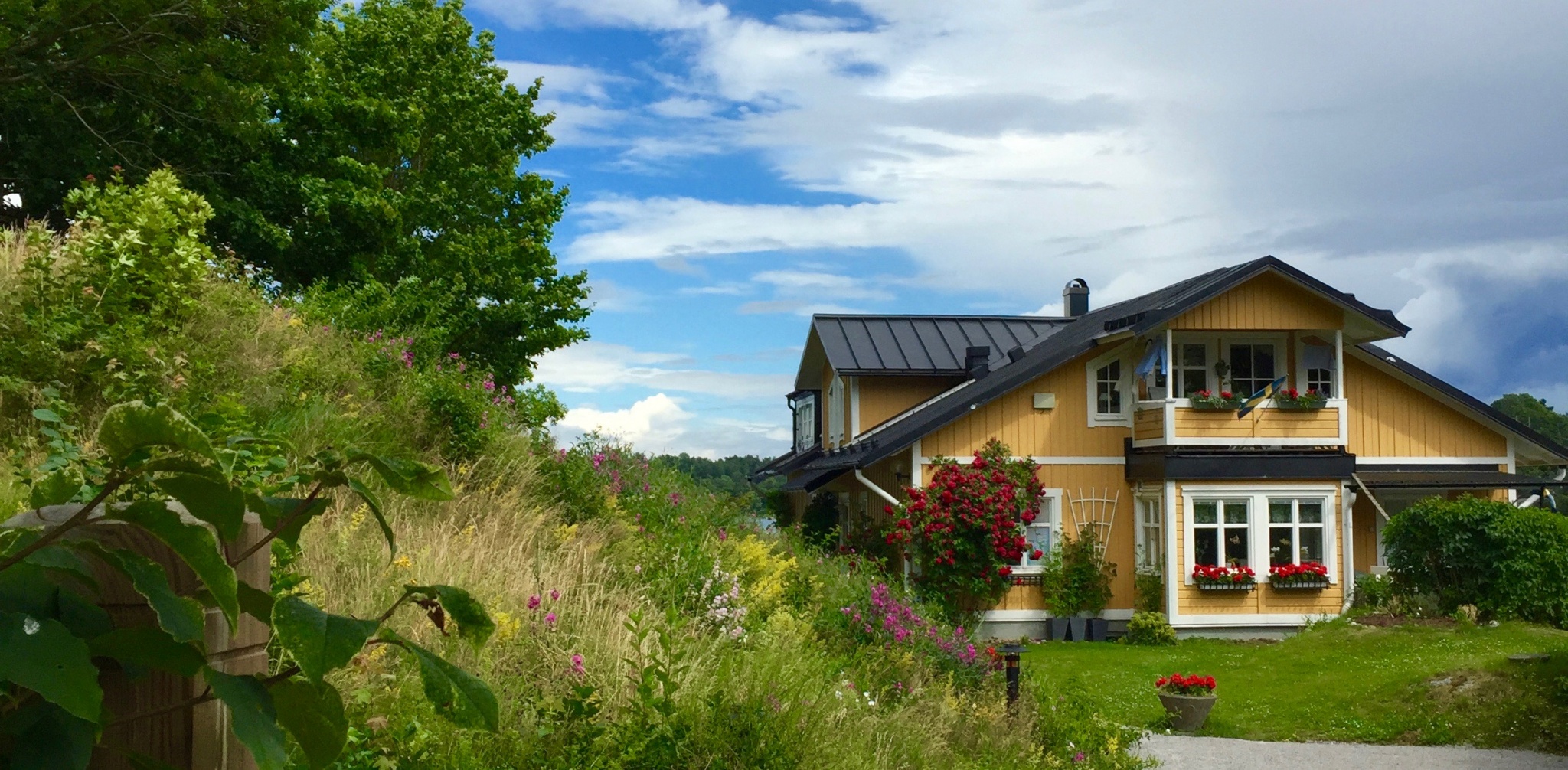 Because of it's proximity to Stockholm a day or weekend trip to Vaxholm is the ideal side trip when visiting the Swedish capital.  Whether you are visiting for the day or staying for a couple of nights there are a lot of ways to enjoy the beauty and laid back atmosphere of Vaxholm.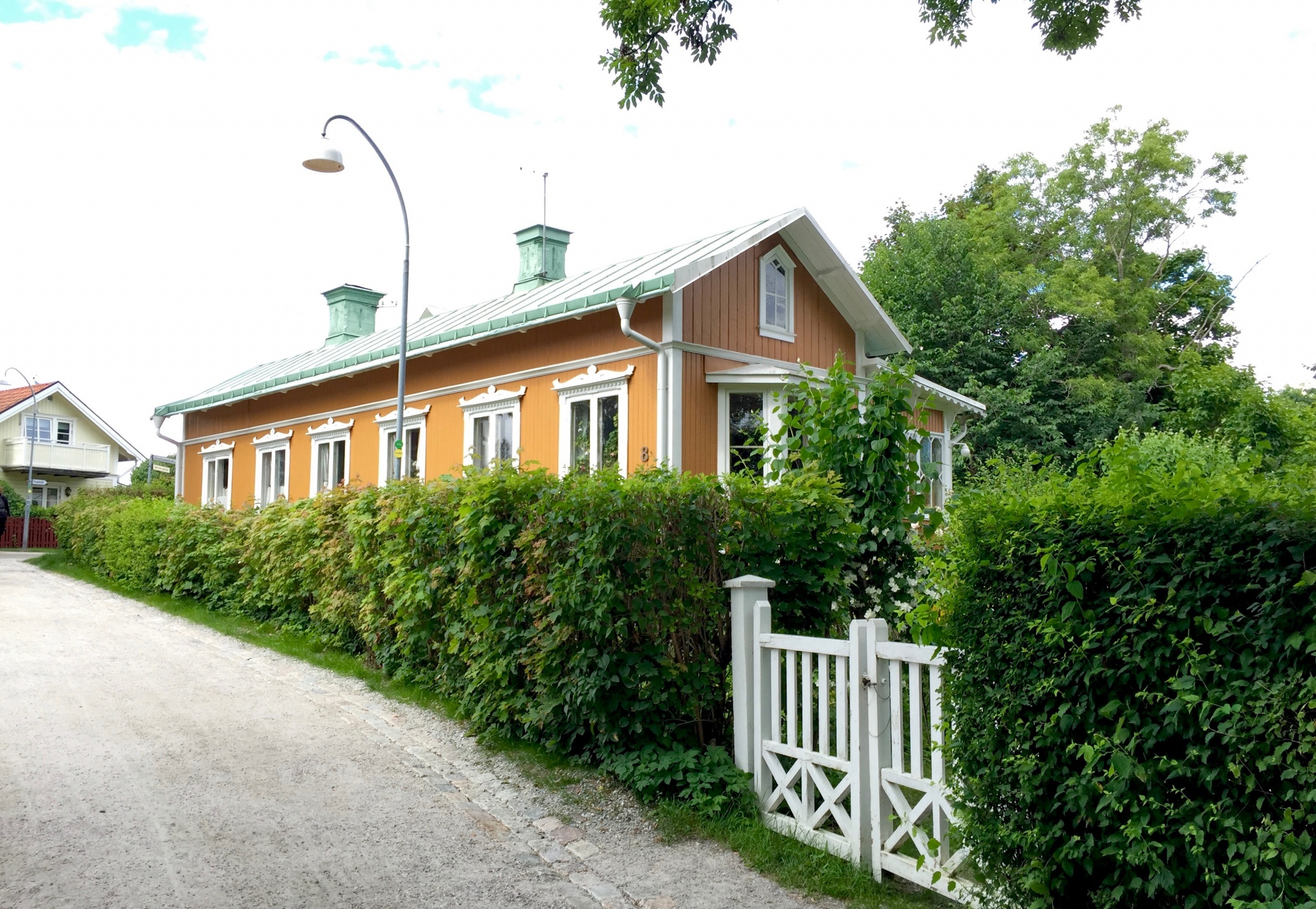 5 Things To Do In Vaxholm In Spring & Summer
Get a feel for Stockholm's laid back Archipelago life.
As you walk the narrow streets filled with bright colored fishermen cottages and beautiful summer houses you are enveloped by a sense of peace. Here people live life at a slower pace, there are few cars and quaint wooden houses are all surrounded by verdant gardens filled with blooming flowers. I spent the morning walking around, embracing the relaxing and charming vibe of the town and marveling at the beautiful views of the ocean.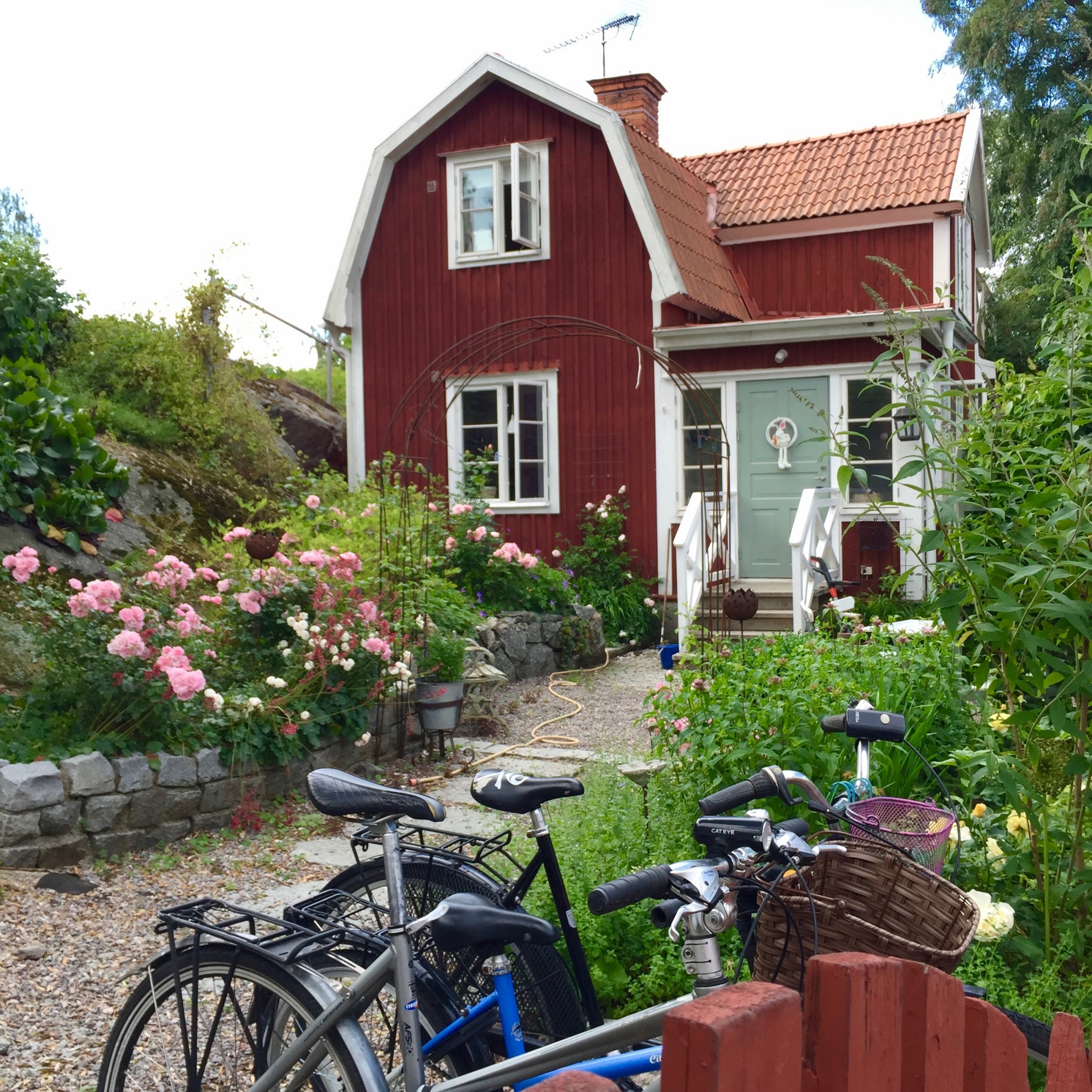 If you are in the mood for shopping there is a lovely street in the center of town where you can check out the cozy boutiques and delightful art galleries that offer everything from art and interior design to archipelago-style fashion.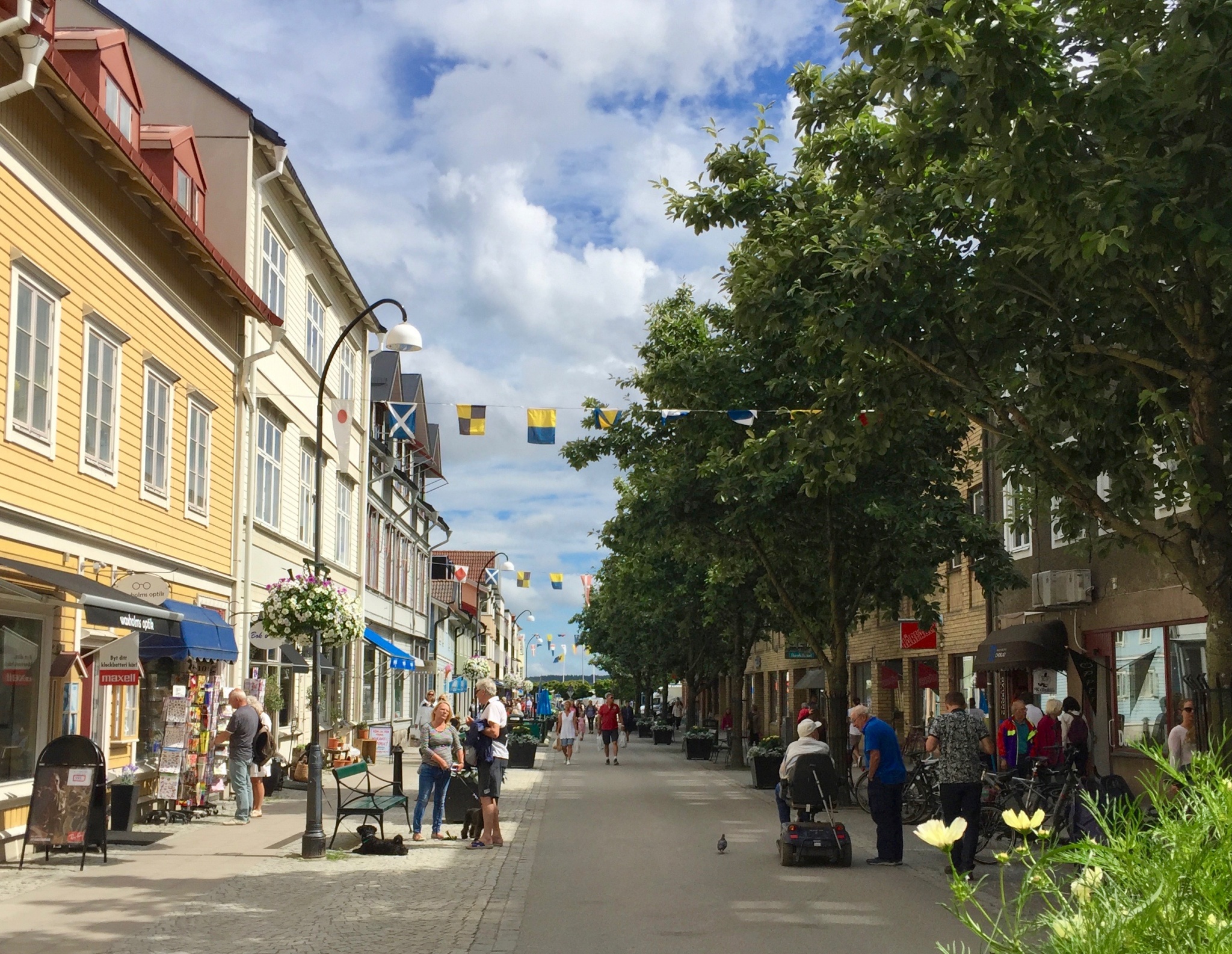 Get back to nature.
The beautiful coastline of Vaxholm provides many opportunities to get in touch with nature, from fishing and swimming to hiking, biking or taking a boat ride. Locals and visitors enjoy sunbathing and having a picnic at Norrhamnsbadet, Vaxholm's favorite bathing spot. At the top of the hill, overlooking the water we explored the remnants of a canon battery that was in use from 1700's until 1970. Many people where sunbathing on he rocks and some others, even more adventurous, where taking a swim. Next to the water a picnic table on the rocks is probably one of the best picnic spots in the area.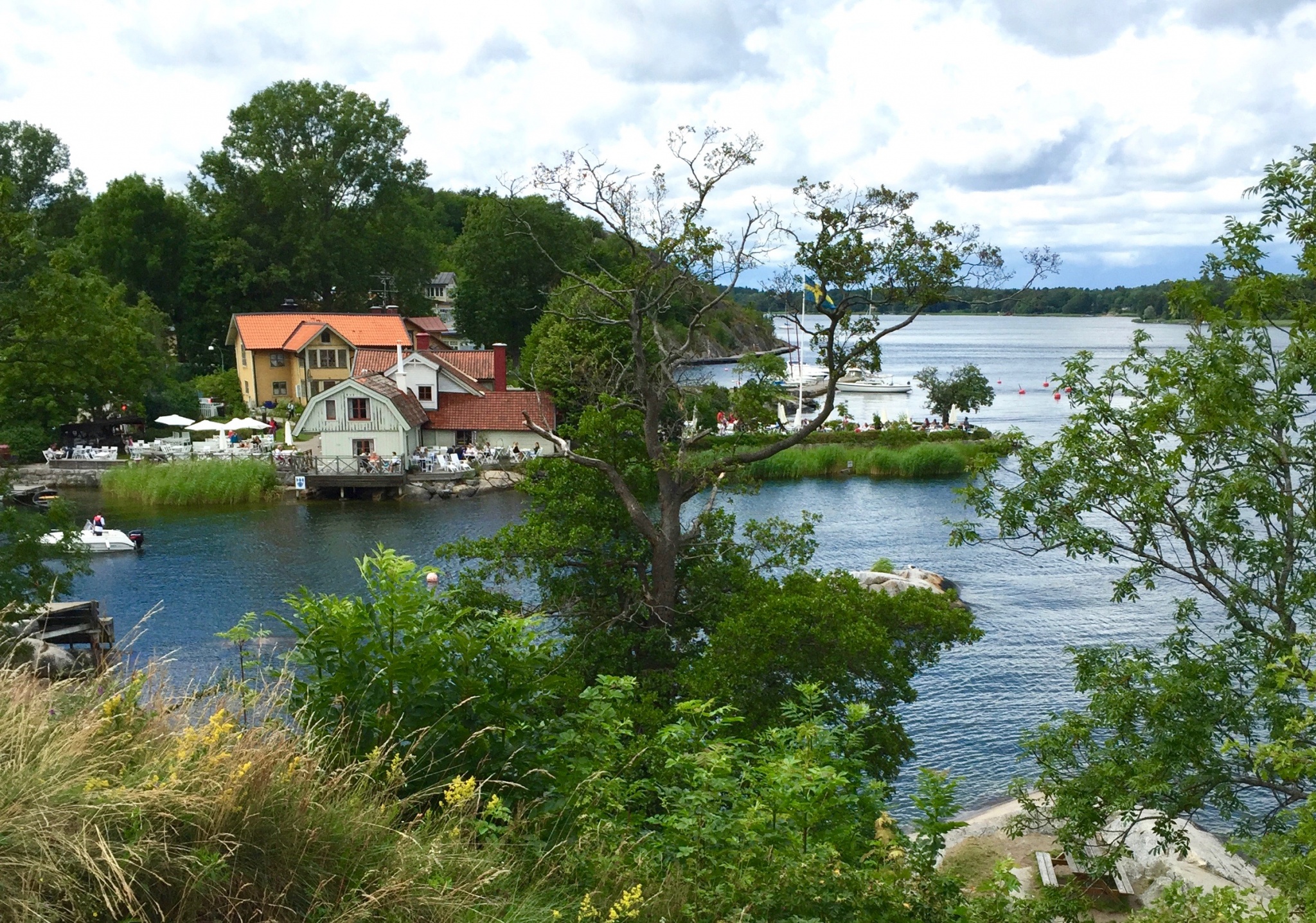 You can also go fishing, paddling or kayaking or simply take a water taxi and explore the neighboring islets.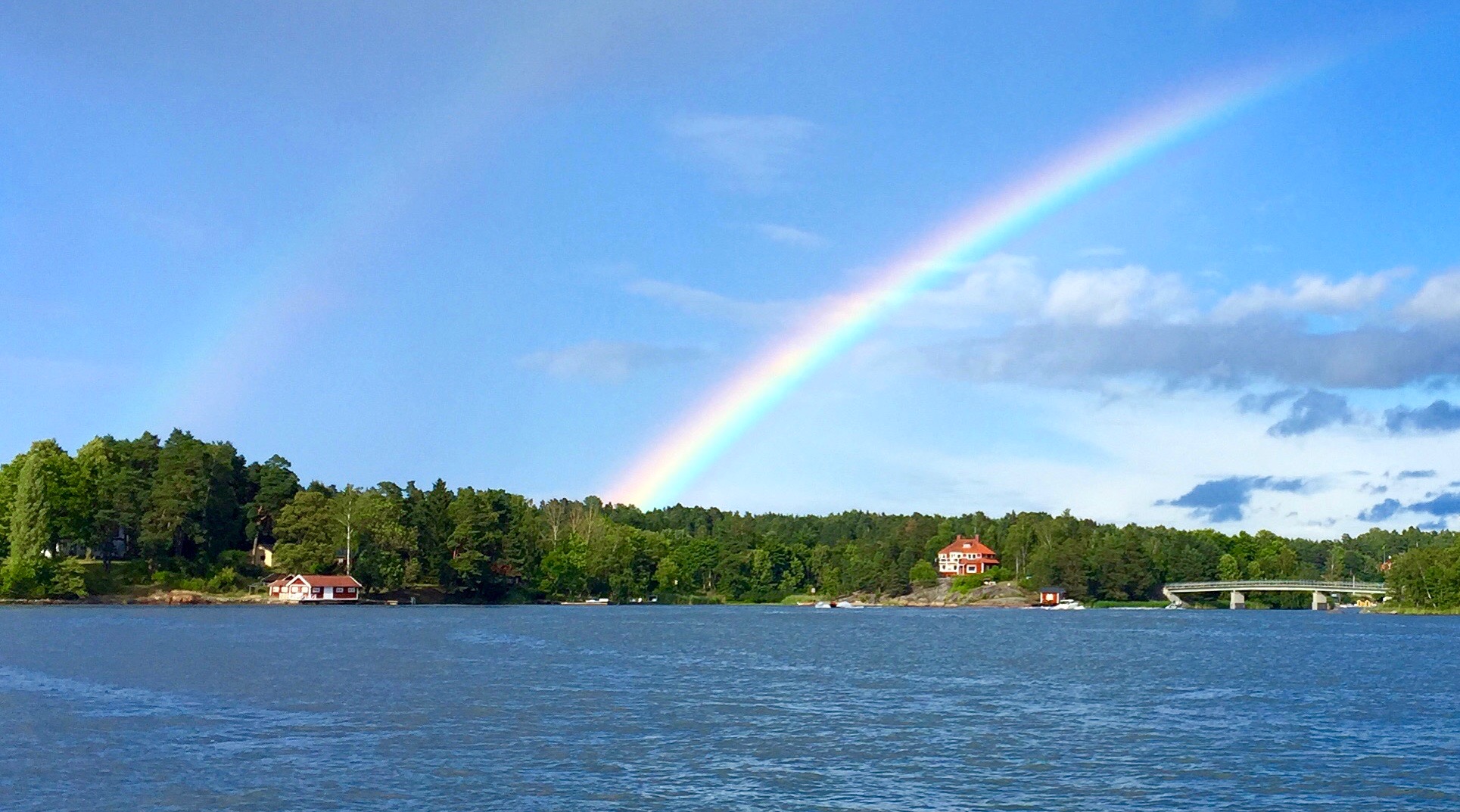 Enjoy breakfast or brunch at Hembygdsgards Cafe Vaxholm.
Hembygdsgards Cafe, open only in spring and summer, has a privileged waterfront location. If you are sitting outdoors you are surrounded by fantastic water views on three sides.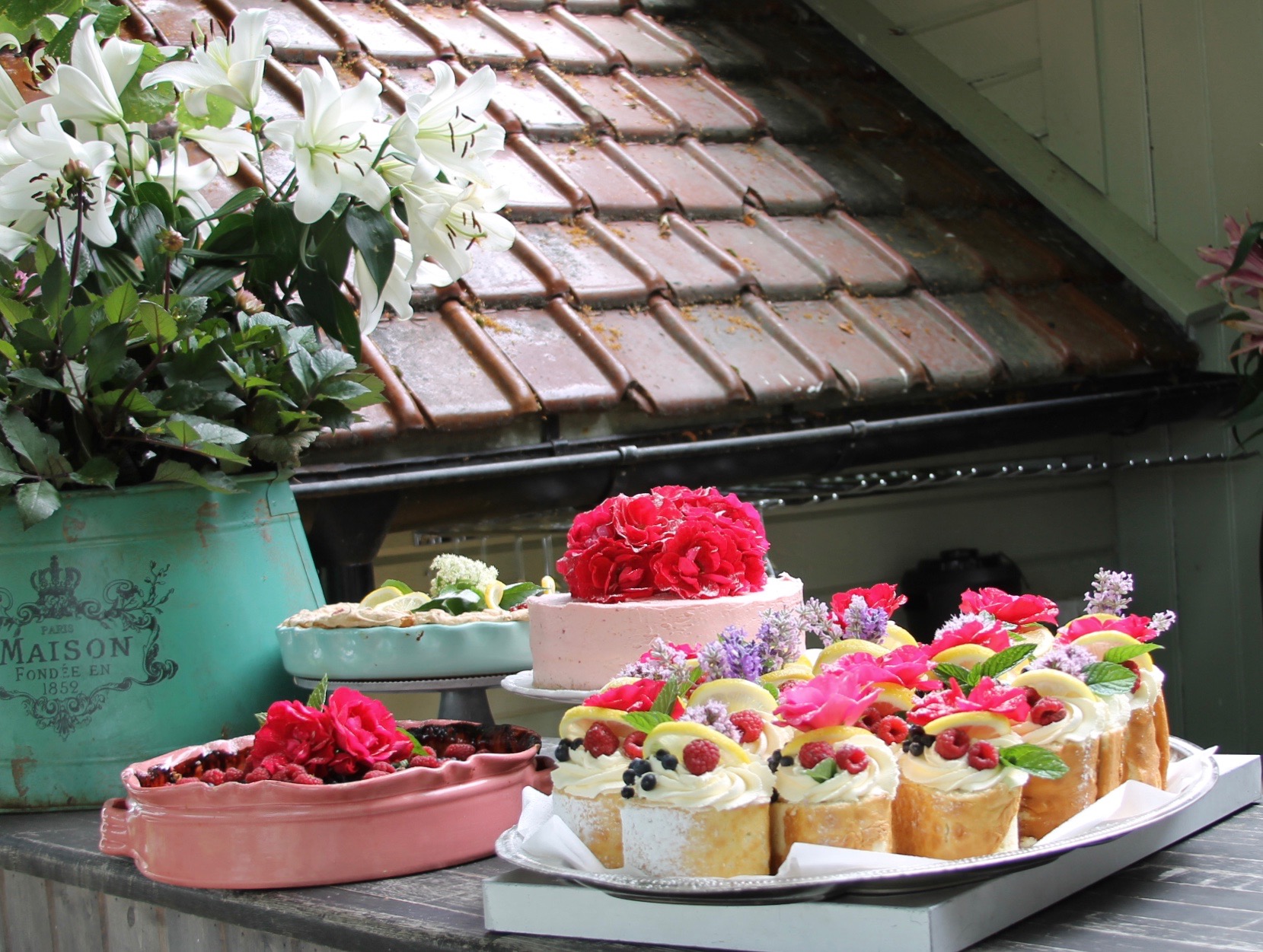 The dessert table at the Hembygdsgards Cafe is an explosion of color with cakes and desserts adorned with fresh berries and flowers. There is a wide array of fresh pies and cakes, if you have a sweet tooth this is heaven!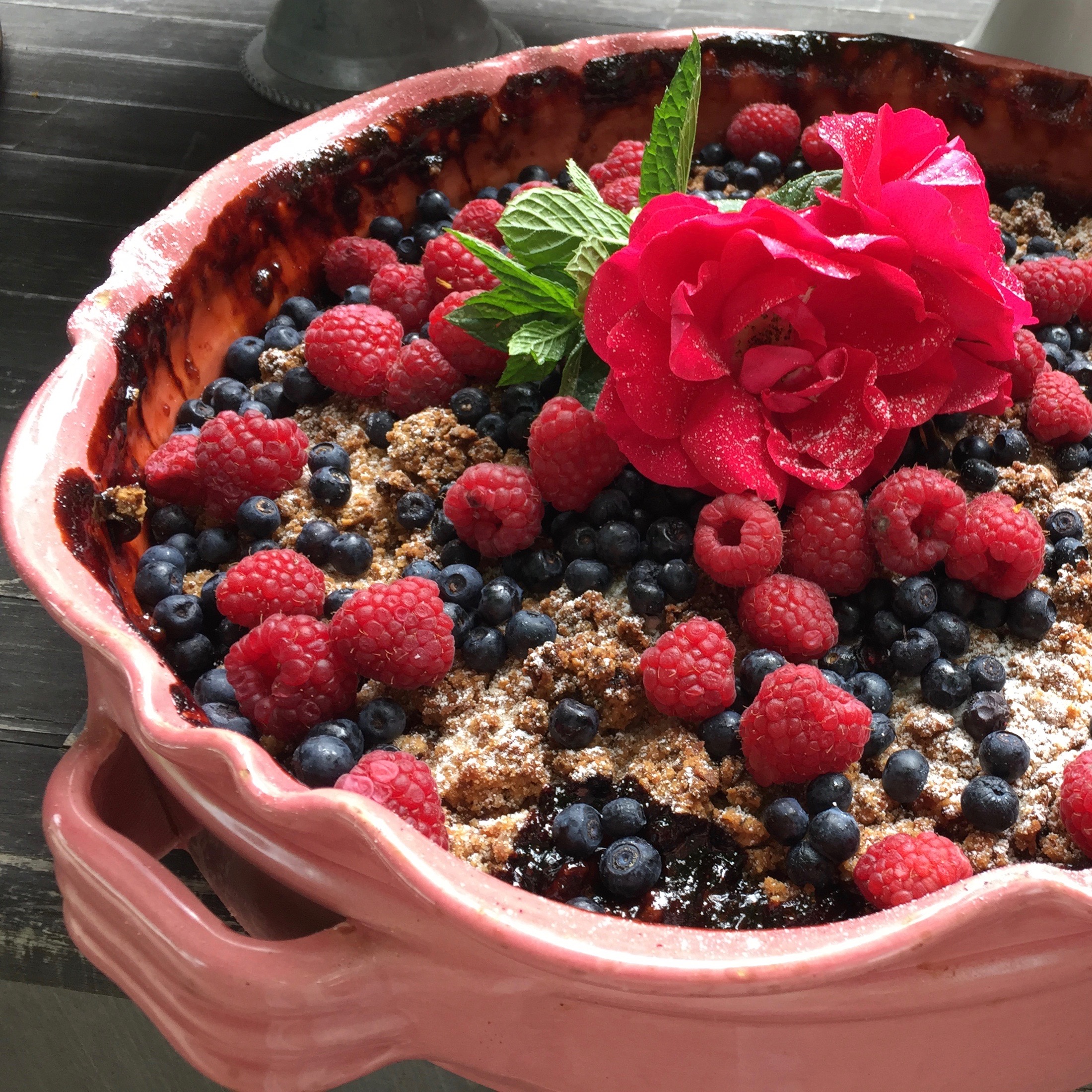 Take a trip back in time.
The Citadel which is now the Vaxholm Fortress Museum is a military fortress dating to the 1800's. Here you can learn all about the Swedish coastal defense history and during spring and summer take a fika break on the fort's courtyard at Bistro Kastellet.
Enjoy a unique dining experience at Husmor Lisa.
A short water taxi ride from Vaxholm's center, Husmor Lisa offers a unique fine dining experience at Chef Lisa's own home overlooking the water.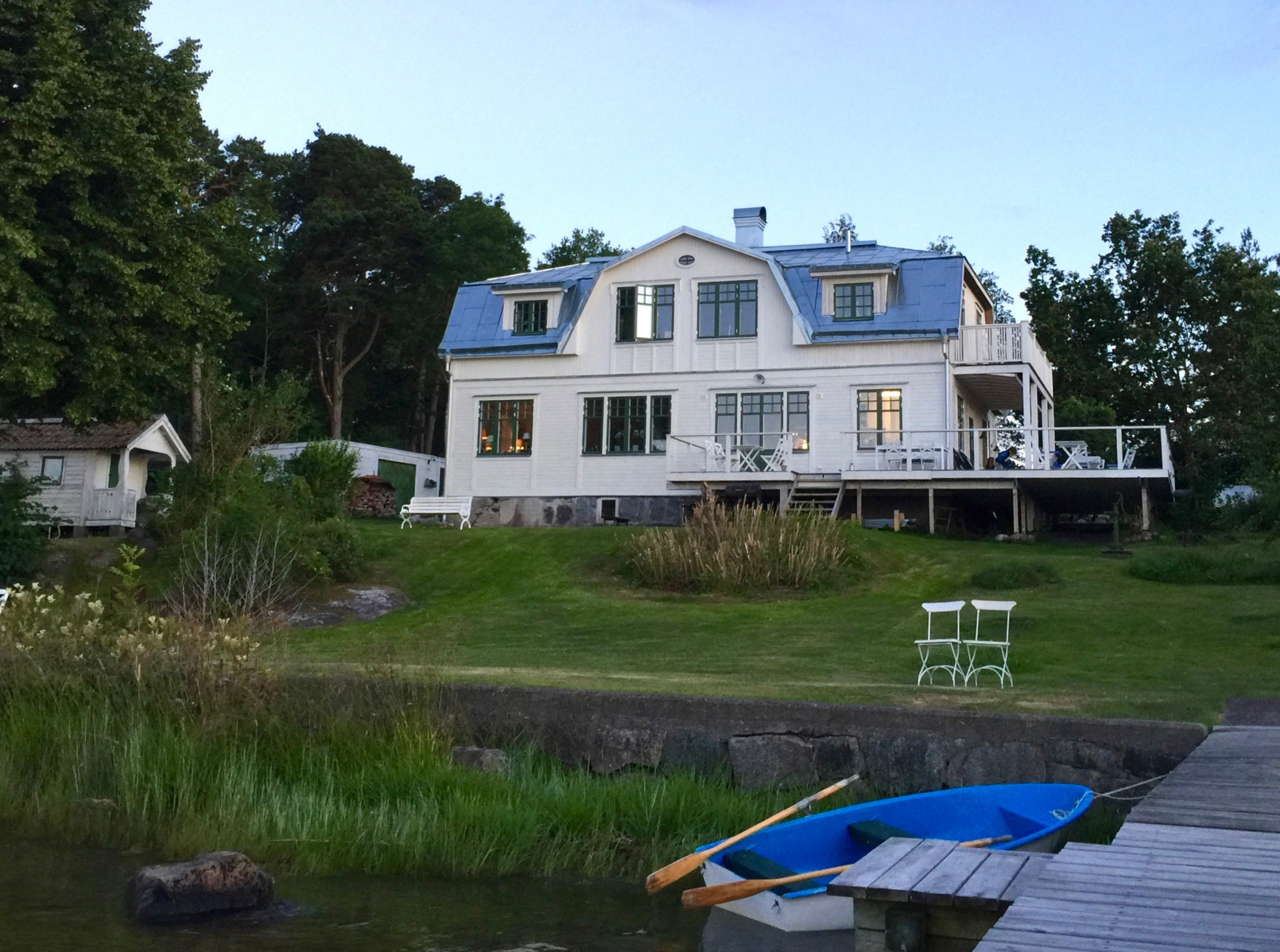 The 3 or 5 course seasonal dinner menu changes constantly and almost everything served is locally sourced, foraged or from Chef Lisa's own garden taking the idea of farm to table even further.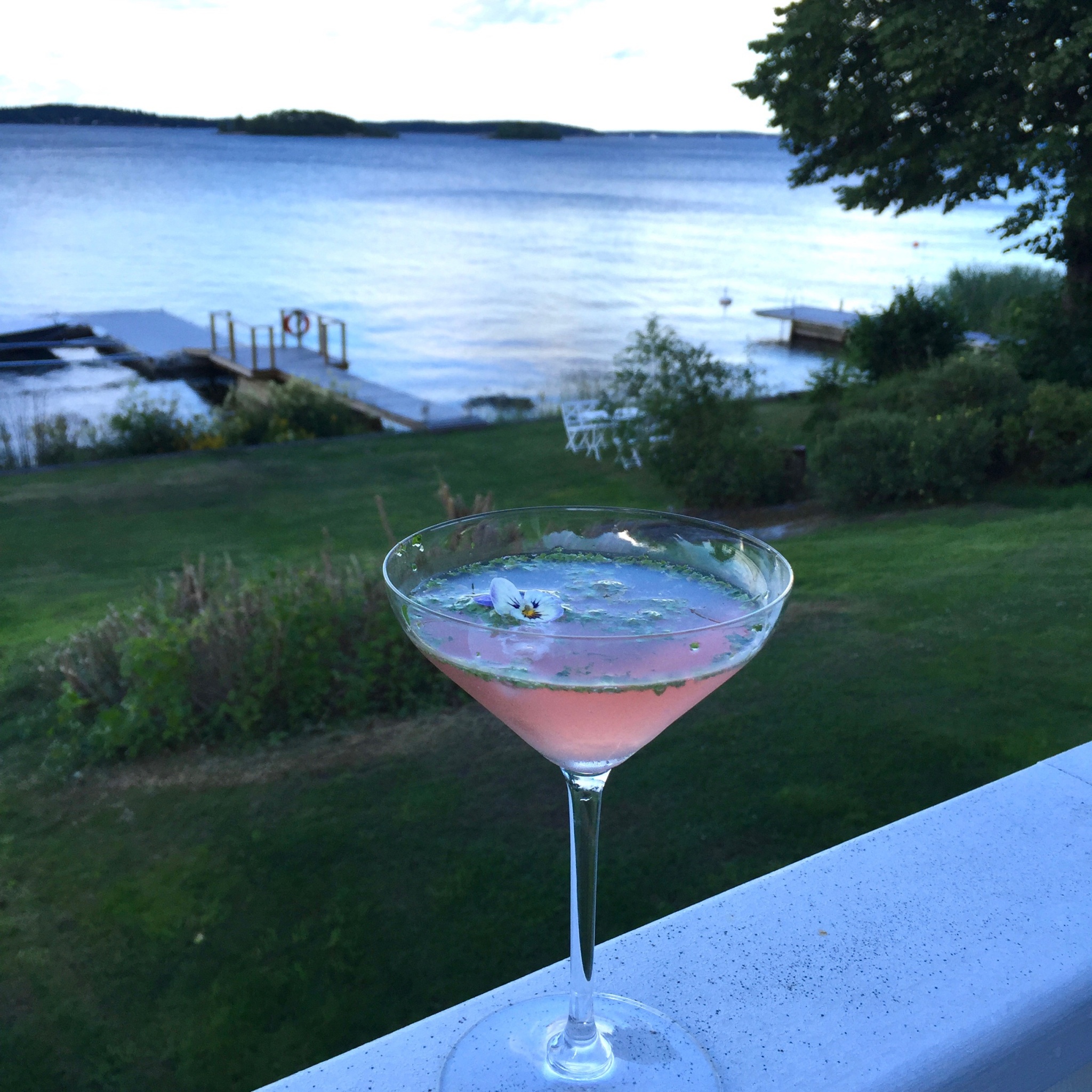 Dining at Husmor Lisa was one of the best dining experiences I have had: the personal service, the amazing food, the cozy atmosphere and Chef Lisa's contagious positive energy really set this restaurant apart. Be sure to check out my article where I share all the details of my experience at Husmor Lisa HERE.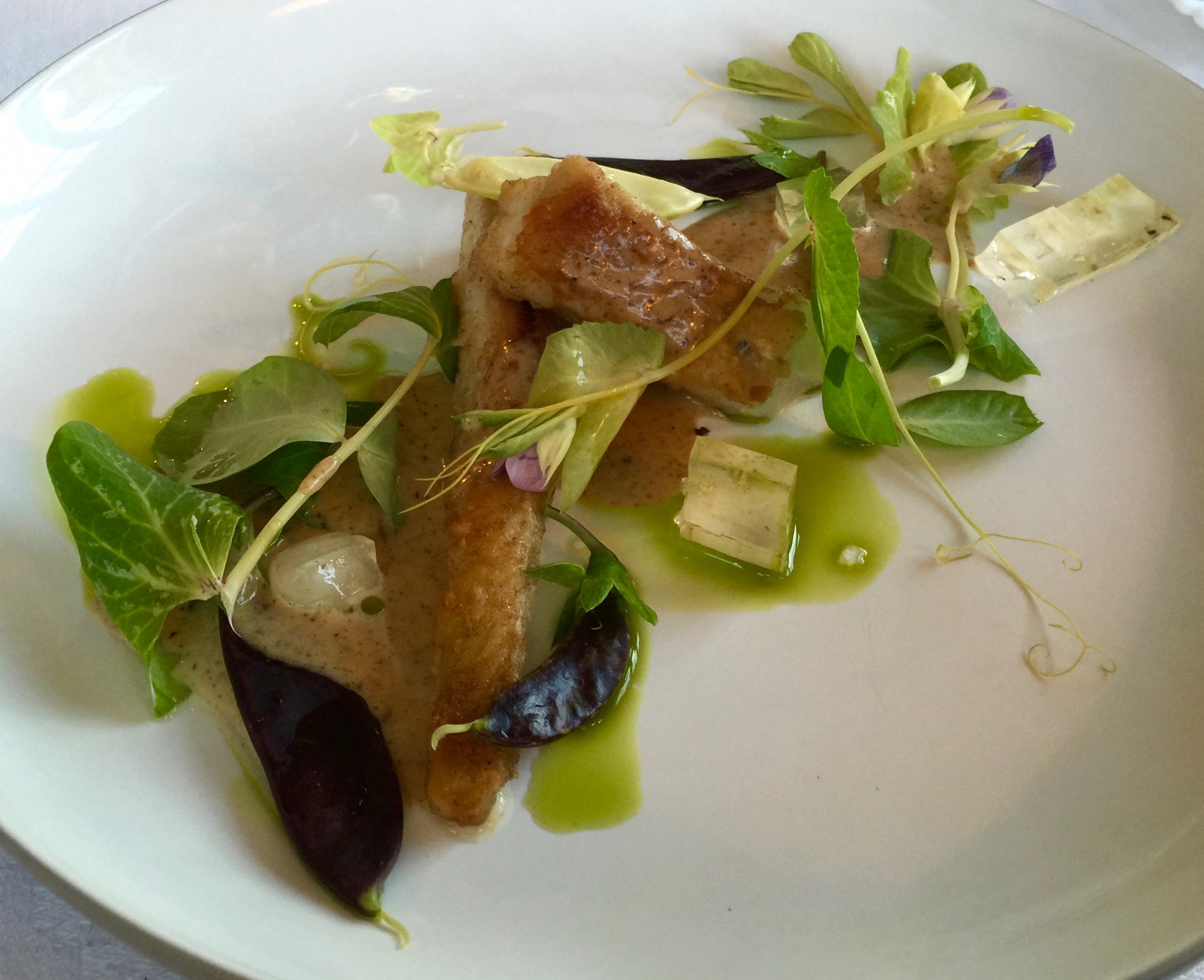 Where To Stay
During my visit to Vaxholm I stayed at the Waxholms Hotell. Located right on the harbor, just steps away from where you disembark this charming turn of the century hotel is the only hotel in Vaxholm.  Historic black and white photos of the hotel in is glory days and of famous guests that stayed here fill the walls. The view from the restaurant is fantastic and the hotel has a charming and sometimes even quirky feel about it.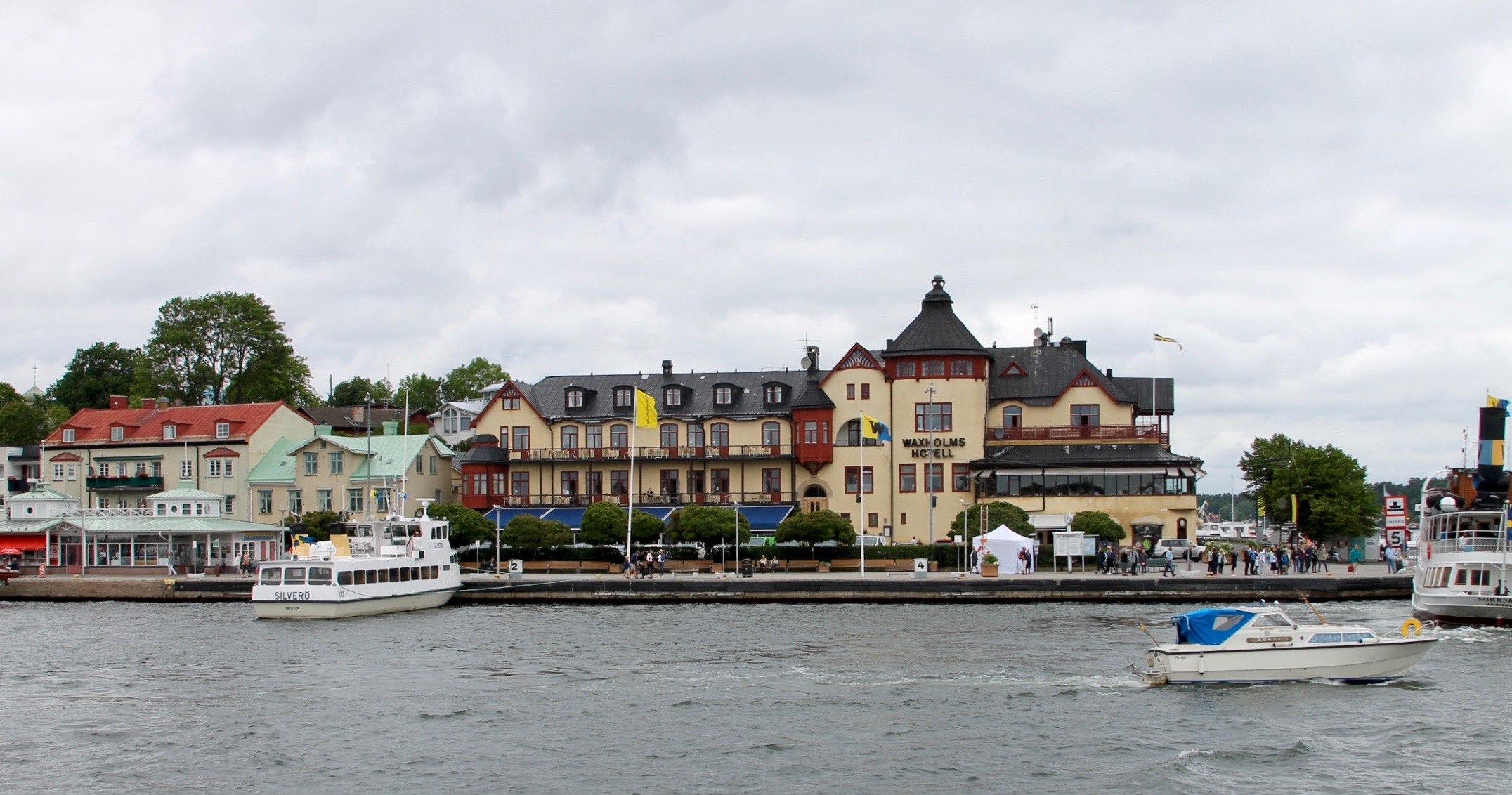 The rooms have nautical sort of feel to them and although they are simple and even a bit austere they are extremely comfortable and quiet, which was a bit surprising given that my room looked right into the busy waterfront.
Be sure to get one of the rooms that overlook the harbor. I really enjoyed sitting outside on the small balcony, feeling the crisp ocean air and watching the boats come and go.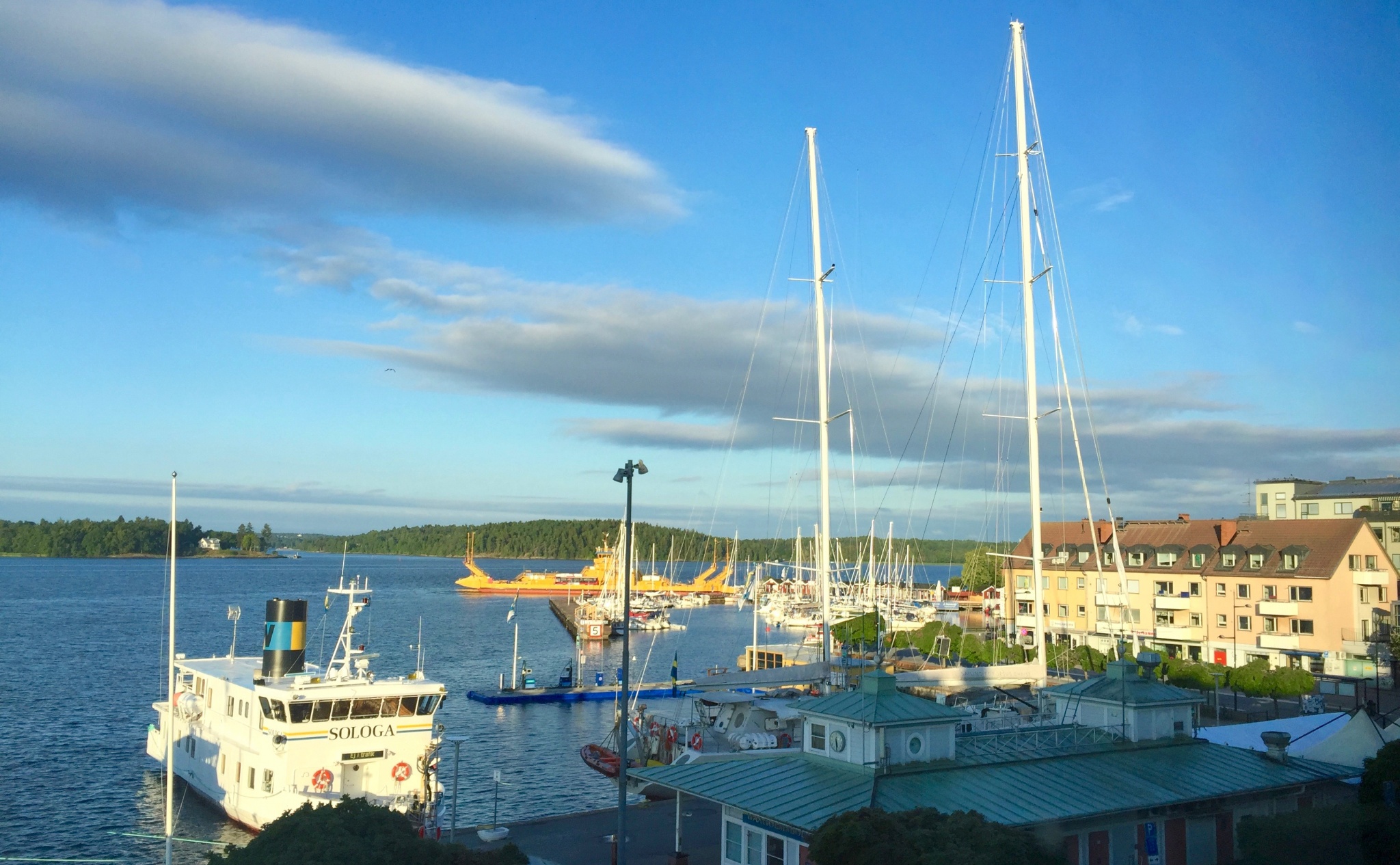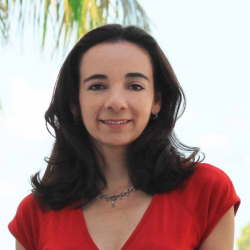 Latest posts by Paula Bendfeldt-Diaz
(see all)