Istanbul is a huge city and there are so many interesting neighborhoods that when we started looking for hotels I could not decide in which area to stay in. While Sultanahmet is convenient as it is close to most of the tourist attractions including Hagia Sophia, the Blue Mosque and the Topkapi palace this touristy area will not give you a real feel for Istanbul and it does not have a nightlife. We finally decided to stay in a few different hotels located in different areas of the city which was a great idea as we got to experience each of these neighborhoods and got a much broader feel for the city. If you are going to be in Istanbul for more than a couple of days I would recommend staying at least two different areas so you can get to experience more than the tourist version of Istanbul.


Pera Palace
Built in the late 1800 to accommodate the rich and famous personalities arriving to Constantinople aboard the famous Orient Express the Pera Palace is one of the most iconic luxury hotels in the world. This museum hotel was closed for four years as it underwent a million dollar remodel which not only gave a new life to the historic building but also brought it into the 21st century.  Staying at the hotel is an experience in itself; you truly feel like you are going back in time. Located in the vibrant Beyoğlu district of Istanbul the hotel is a few minutes walk away from Istiklal Cadessi and the Galata Tower, close to lots of great restaurants and just a short cab ride away from the historic Sultanahmet district. Managed by Jumeirah the Pera Palace provides excellent service and the opportunity to relieve an important piece of Turkish history. Some of the rooms in the top floors have a private balconies with breathtaking views of the city across the Golden Horn. You can read all about our magical stay at the Pera Palace HERE.
Double rooms without breakfast start around €190 in low season and €275 in peak season.

House Hotel Nisantasi
The House Hotel Nisantasi is one of three Istanbul boutique hotels designed by the award-winning Turkish design firm Autoban. It offers beautifully designed contemporary spaces that are modern and elegant yet warm and intimate.  Located in the affluent Nisantasi district where you can find most of the city's designer stores, chic cafés and restaurants and a vibrant night life the House Hotel Nisantasi puts you right at the heart of Istanbul's fashion and business center. I loved the library lobby and the the breakfast at the restaurant, which is included in your stay, was fantastic. We stayed at a Terrace Deluxe King Room which offered beautiful views of the city and the Marmara sea from it's private balcony.
Double rooms without breakfast start around €110 in low season and €160 in peak season.
House Hotel Galatasaray
The House Hotel Galatasaray is located in the Beyoğlu district and occupies a 1890's apartment building.  The boutique hotel combines the original facade, ceramic tiled reception and marble staircase with modern interior design and furniture in warm earth colors.  If you love staying in a place that is filled with character and history and have a sensibility for art and architecture you will find this hotel, remodeled by the renowned Turkish architecture firm Autobahn to be a real treat with it's freestanding glass shower next to the bed and it's high ceiling rooms. The hotel's spaces are delightfully designed and the building is filled with old world charm.  Do take into consideration that there are no elevators so if you are in one of the upper levels or want to enjoy a cup of coffee or a drink at the top floor lounge bar while marveling at the gorgeous view of the city going up the stairs can be a bit of a workout.  The rooms are perfect for single travelers or couples but I would not recommend this hotel for families.  I loved the area and felt like I was really part of this interesting bohemian neighborhood filled with art galleries and vibrant nightlife and just steps away from Istiklal Avenue.
Double rooms without breakfast start around €65 in low season and €110 in peak season.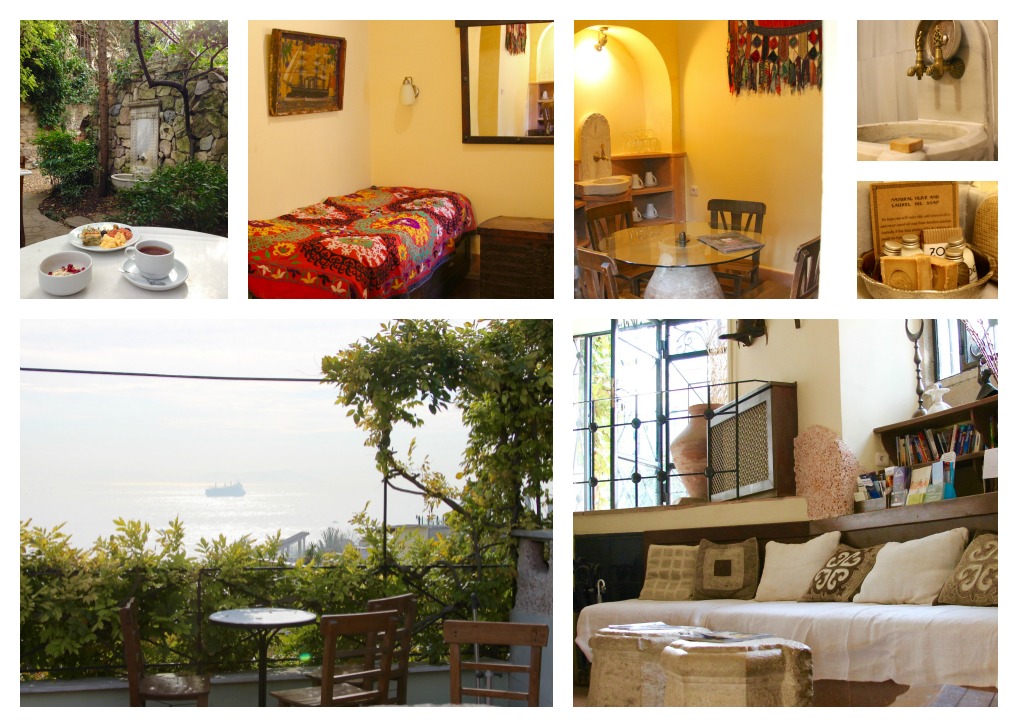 Empress Zoe
Located just steps away from Hagia Sophia and the Blue Mosque in the Sultanahmet district of Istanbul, Empress Zoe is a small, charming and affordable B&B that puts you in the heart of the historic district.  The 25 rooms are located in several Turkish style town houses around a magical garden that provides an oasis of tranquility that you can retreat to after a day out in the hustle and bustle of Istanbul.  A series of roof terraces offer a breathtaking view of the boats coming into the Sea of Marmara. Breakfast out on the garden which is surrounded by ancient stone walls, the remains of a 15th-century bathhouse, is the perfect way to start the day.  We stayed at a Grand Double room which had two sleeping areas, a small table for four and a small kitchenette which makes it ideal for families as well as couples giving you the opportunity to reheat leftovers or prepare simple meals so you don't have to spend money on eating out every day. I loved the warm homey feel of the B&B and the decor which included Turkish textiles, original paintings and Islamic folk art.
Double rooms with breakfast start at around €140.

Peradays
Located just steps from Istanbul's most famous thoroughfare, Istiklal Caddesi, Peradays is a small and affordable 9 suite B&B. Housed in a 19th-century townhouse with rooms that are spacious, with modern and minimalistic decor in earth tones and pops of bright color and most of them have balconies. Peradays was quite different from any of the other hotels and B&Bs we stayed at in that it's owners Bora, Murat and Murat welcome all guests as if they where part of their family making you feel as if you are staying at a friends house.
Double rooms with breakfast start at around €57 in low season and €80 in peak season.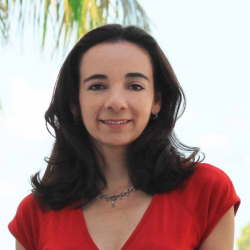 Latest posts by Paula Bendfeldt-Diaz
(see all)