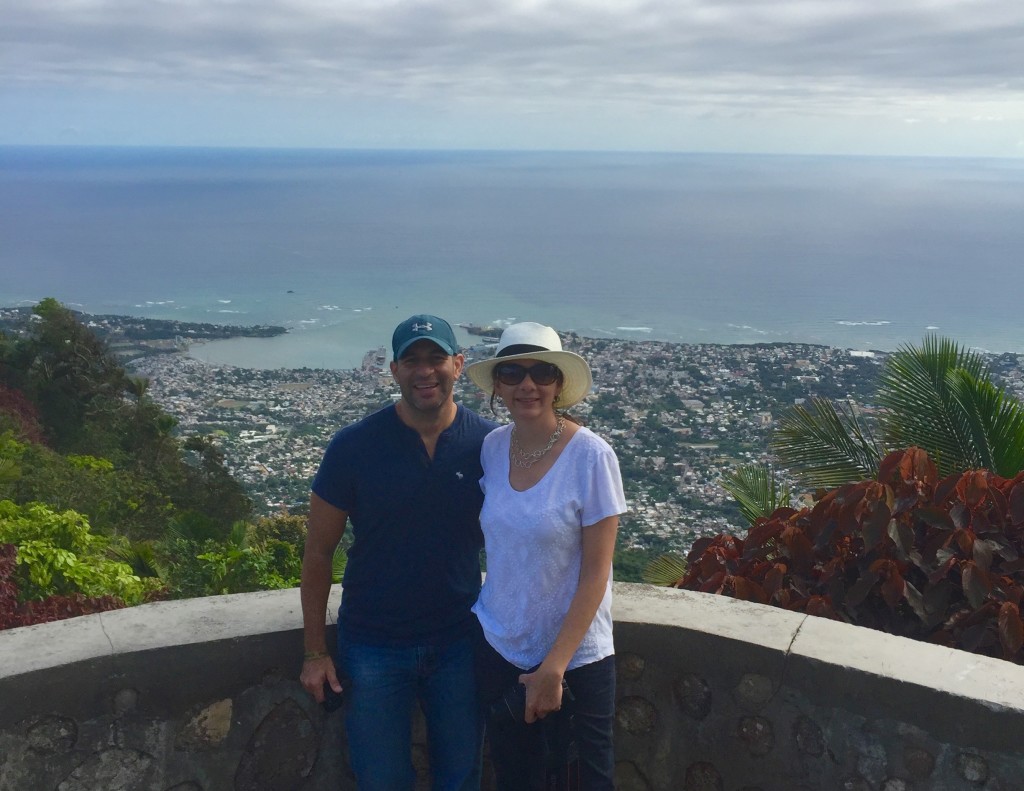 The Dominican Republic has been on my bucket list for a while now. My mom, who traveled a lot, has always told me that the Dominican Republic has some of the best beaches she's ever seen but the real reason why I have always wanted to visit is because I know quite a few Dominicans and they are all such happy, warm-hearted people that I could not wait to visit their island.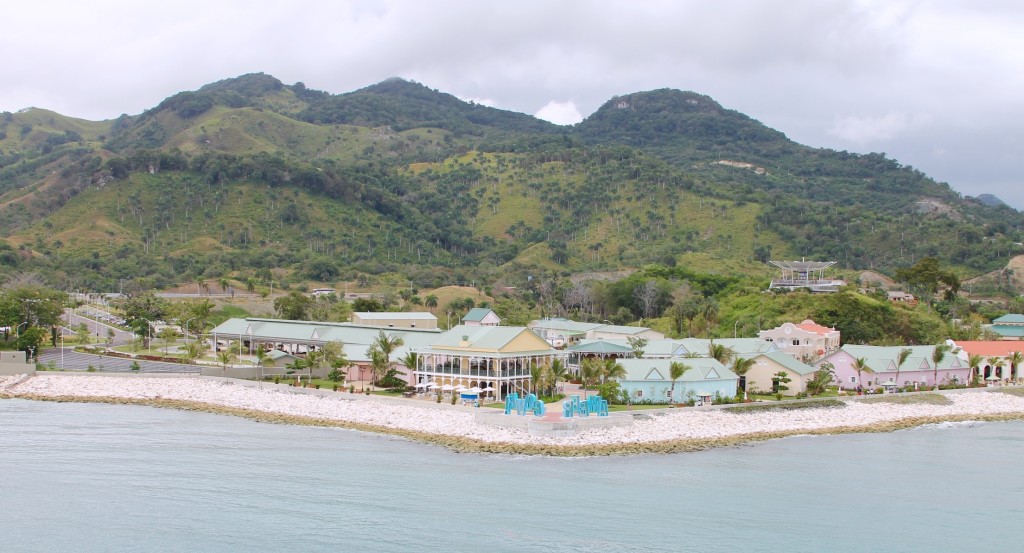 From the first moment I laid eyes on the Dominican shore as we arrived to Amber Cove aboard Fathom's Adonia I could feel this island's magic. Even on an overcast day the deep greens of the lush forest and the turquoise color of the water was bright and filled with energy. We only had a couple of days to explore Puerto Plata so we wanted to make the best of our time there and in order to do that, we decided not to book any of the shore excursions offered by Fathom and instead strike our own path with the help of a local tour company.
I have shared my amazing and life-changing travel experience with Fathom and Impact Travel here but right now I want to share how beautiful and wonderful Puerto Plata is as a destination. For two days we explored Puerto Plata with Go Caribic. Our fantastic private guide and driver gave us an insider's look into the area and we quickly fell in love with the Dominican Republic and with its people. Puerto Plata has some gorgeous beaches and so many things to do and we want to share with you our personal favorites. So here are our top 10 things to do in Puerto Plata.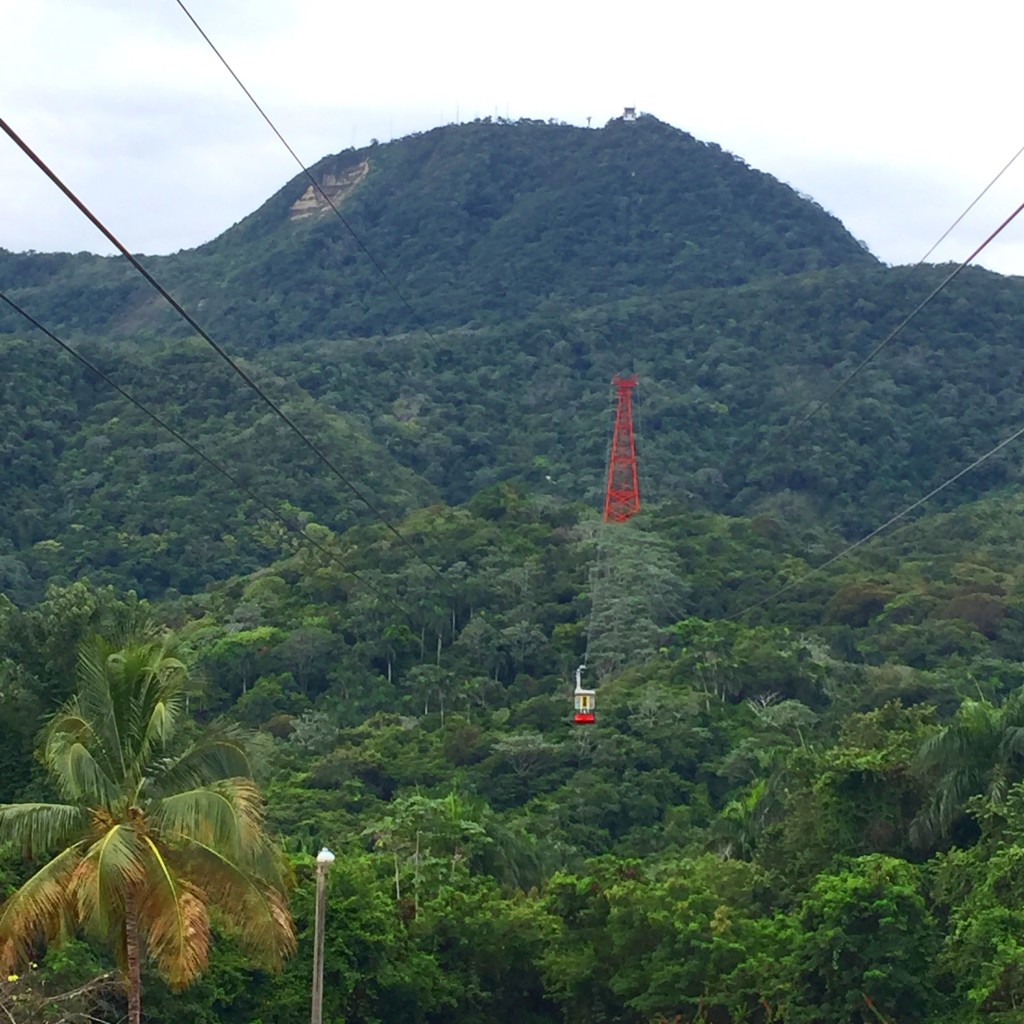 1. Marvel at the panoramic views while riding the Puerto Plata cable car.
Climbing over 2500 feet up to the top of the Isabel de Torres mountain the Puerto Plata Teleferico is not to be missed. From the cable car you will enjoy breathtaking views of the city of Puerto Plata, the mountains covered in lush forests and the beaches.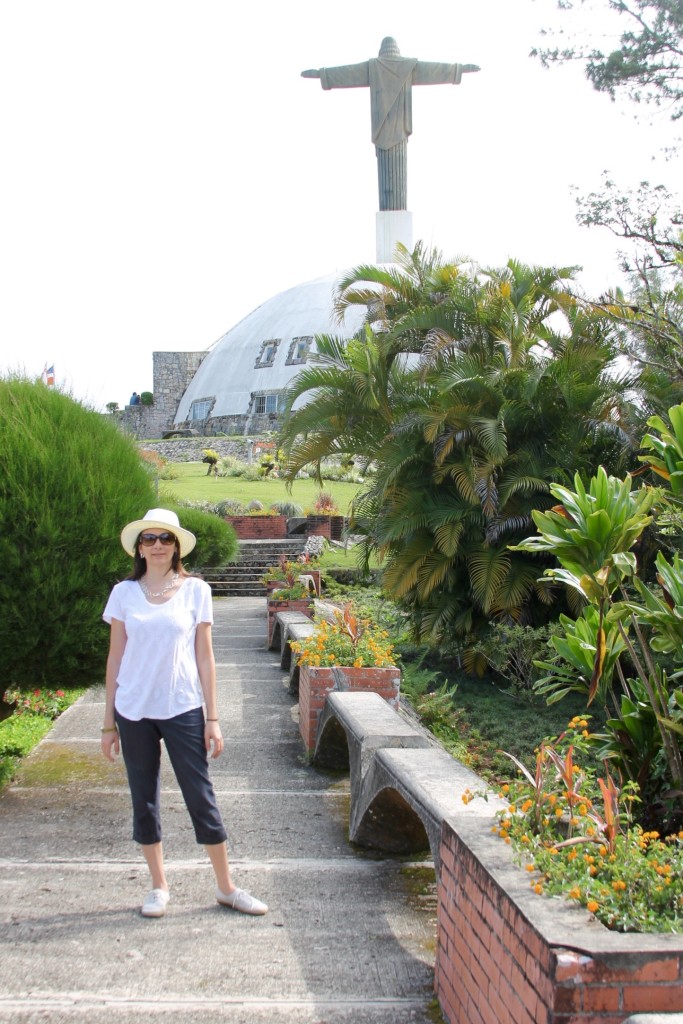 At the top of the Isabel de Torres mountain, you will find the Cristo Redentor statue surrounded by beautiful tropical gardens filled with flowers. If you have the time you can spend a whole morning here.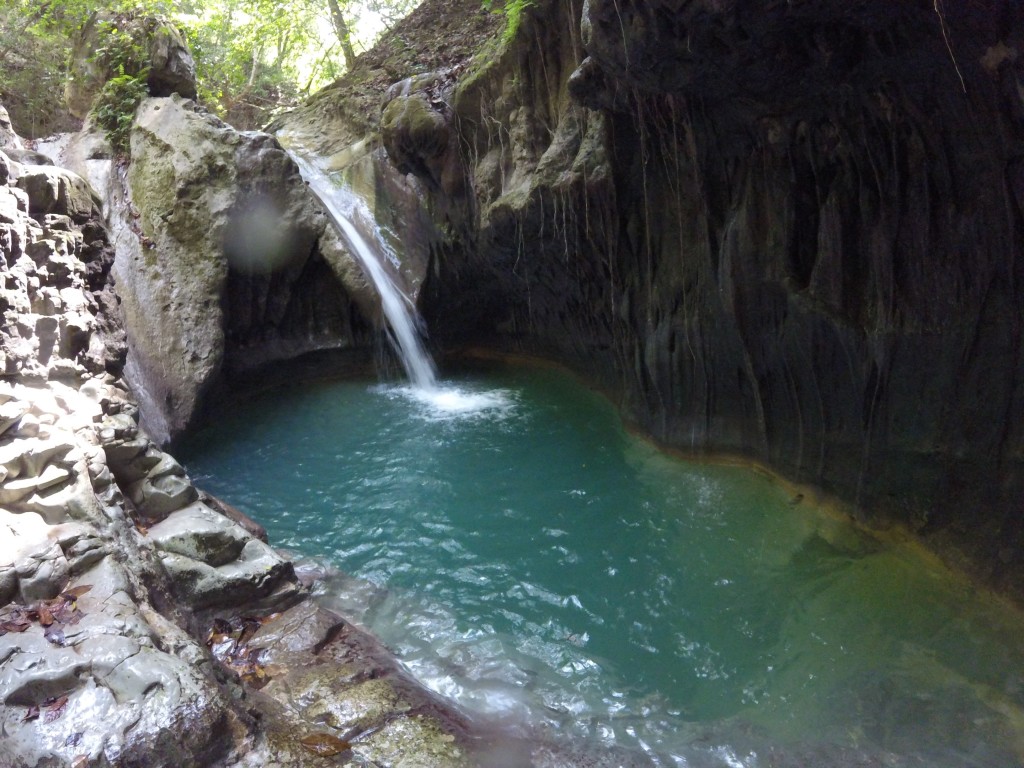 2. Feed your sense of adventure at los 27 Charcos de Damajagua.
The Charcos de Damajagua (or the Damajagua waterfalls) are a series of 27 cascades that fall into 27 small pools and it's one of the most gorgeous and fun places I've ever been to. First you hike through a beautiful lush forest. Once you get to the river you start coming down through the cascades and pools sliding, jumping down, swimming and wading along the small river gorge.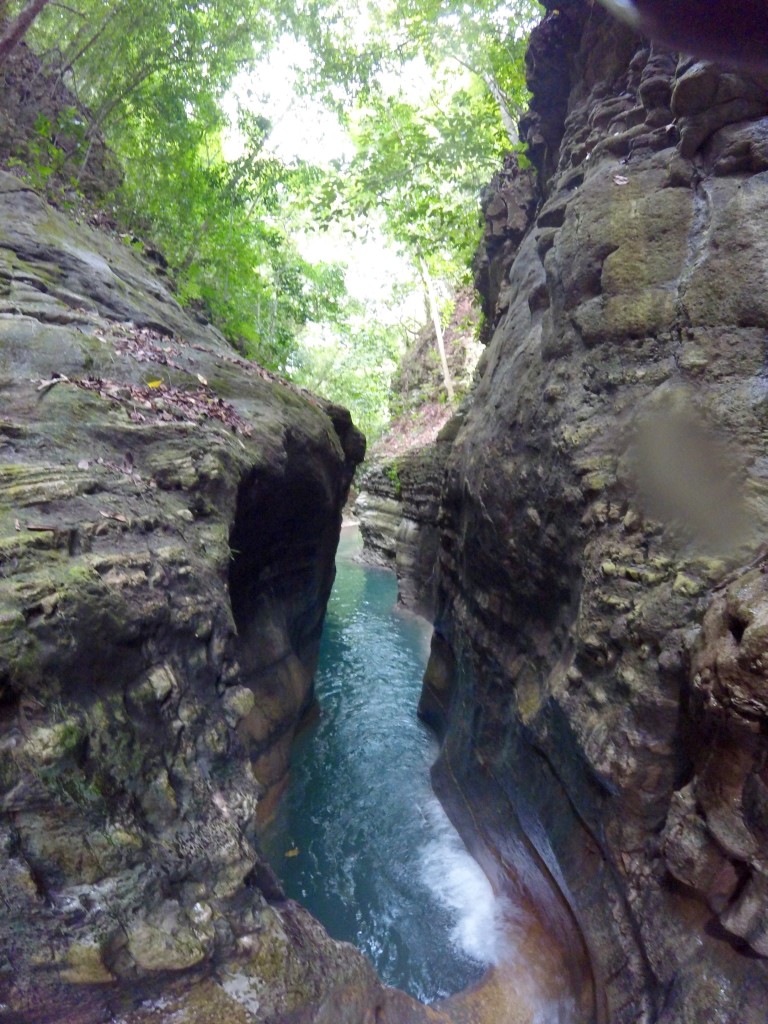 The guides help you through and tell you exactly what to do. This was an exciting and fun activity with truly breathtaking views. I feel that the photos and video I took does not do this place justice.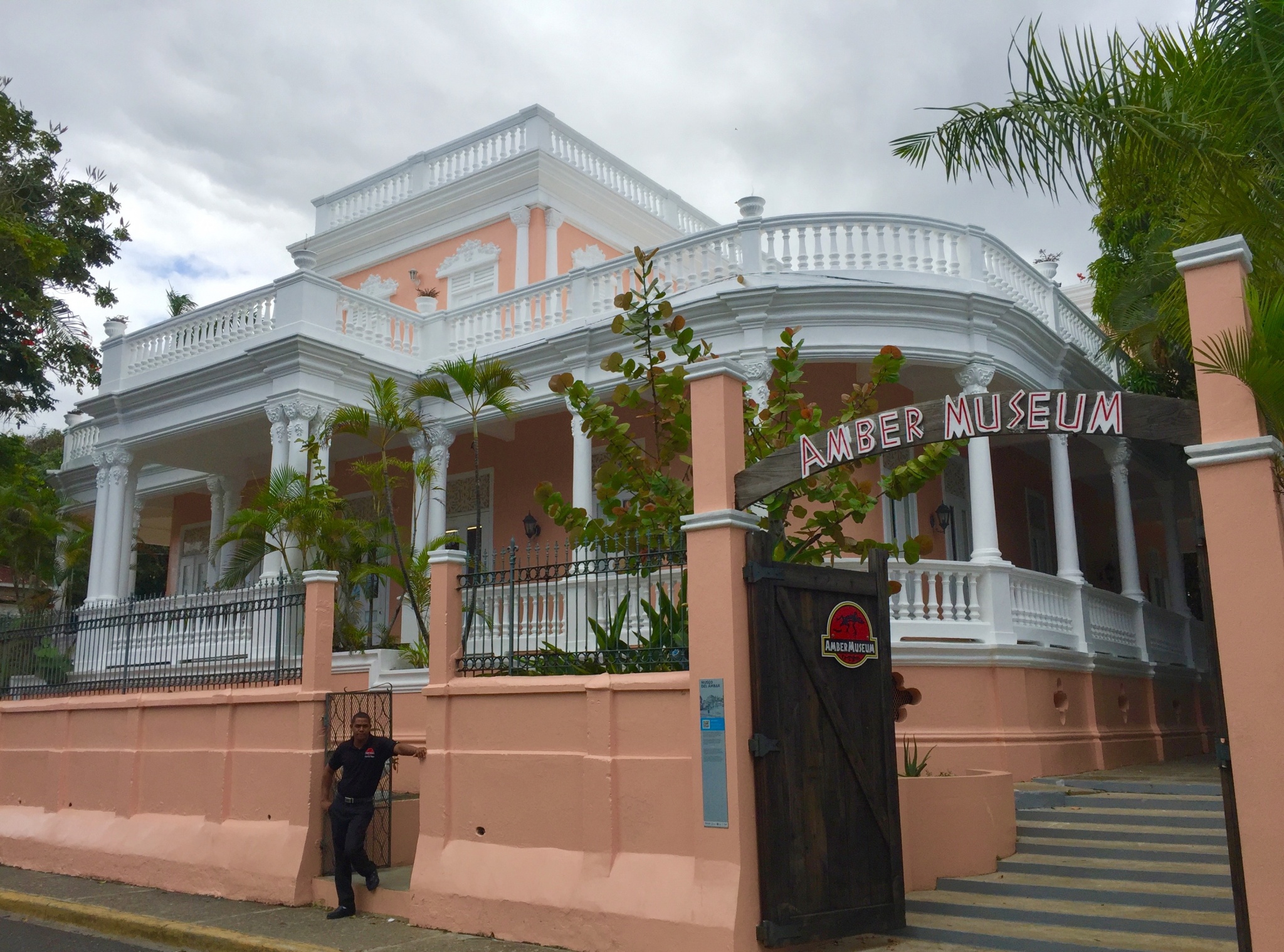 3. Explore the Amber Museum.
I am a bit of a science geek and I have always been intrigued by amber and how it traps plants, insects and other small animals keeping them intact for millions of years. The Amber Museum is a small building but it has some truly fantastic specimens including a small lizard trapped in amber. We learned so much about amber and also found out that the amber with the mosquito inside used for the Jurassic Park movies came from the Amber Museum in Puerto Plata.

This is also the perfect place to buy some amber and larimar jewelry. Larimar is a beautiful and rare blue stone only found in the Dominican Republic.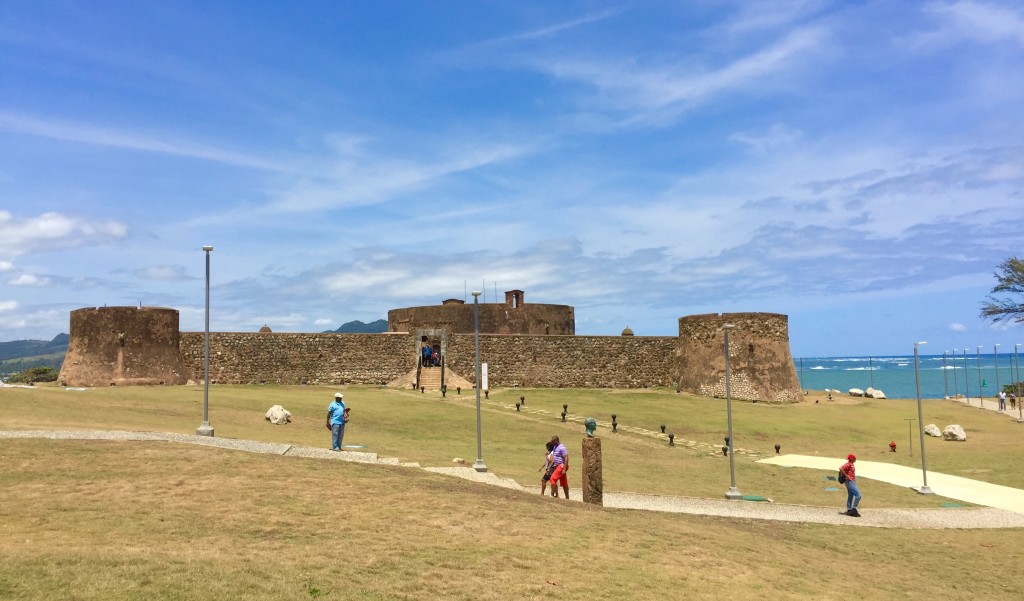 4. Go back in time at the San Felipe Fort.
The San Felipe Fortress also known as El Morro de San Felipe is just a few minutes from Puerto Plata's historic district. Located on a hilltop overlooking the Atlantic Ocean the San Felipe Fortress was commissioned by King Felipe II of Spain and construction was finished on 1577.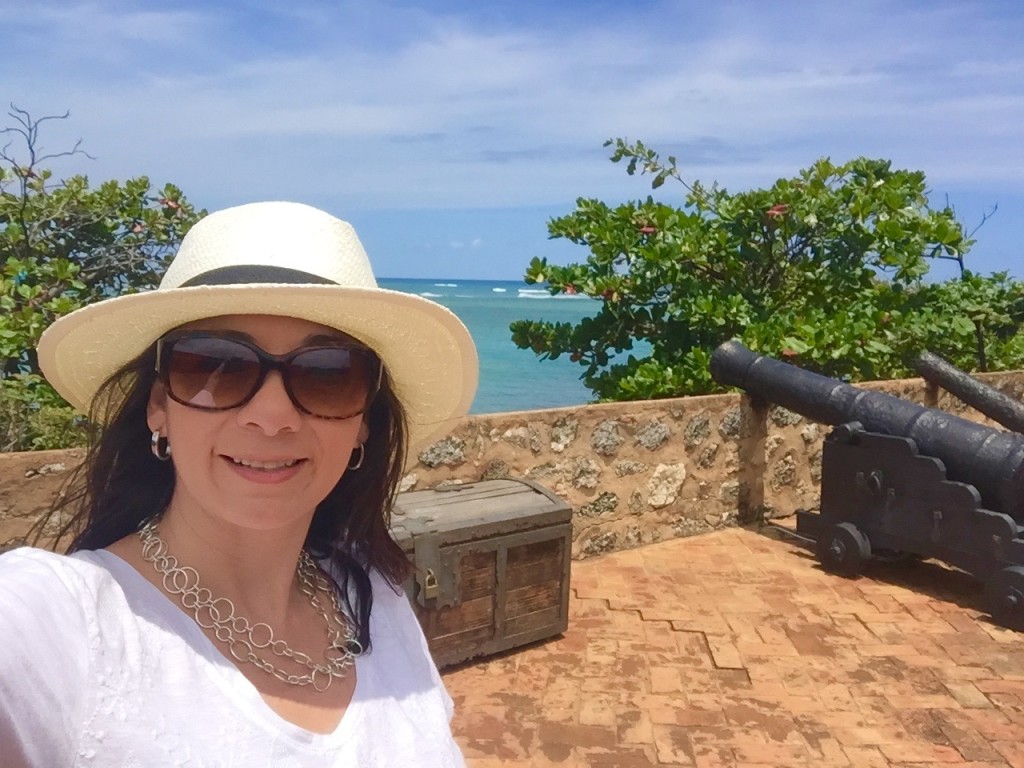 This museum houses 18th and 19th century military artifacts and you can do a self-guided tour renting headphones at the entrance. The area around the fortress is beautiful so give yourself enough time so you can walk along the malecón and take it all in.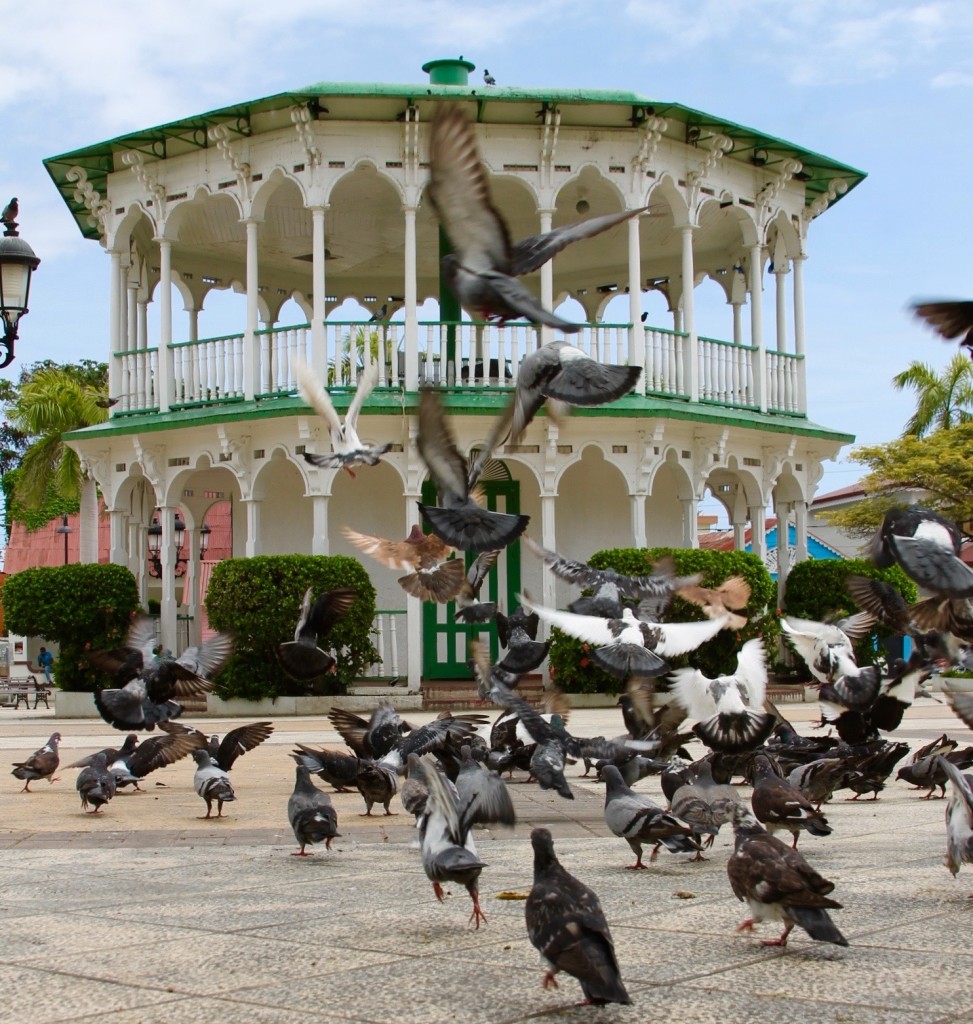 5. Stroll Puerto Plata's historical center.
Beautiful Victorian architecture lines the Parque Central where you can people watch, fee the pigeons and visit the cathedral.  The Parque Central is a great place to just relax and get into the slow-paced mood of the Dominican Republic.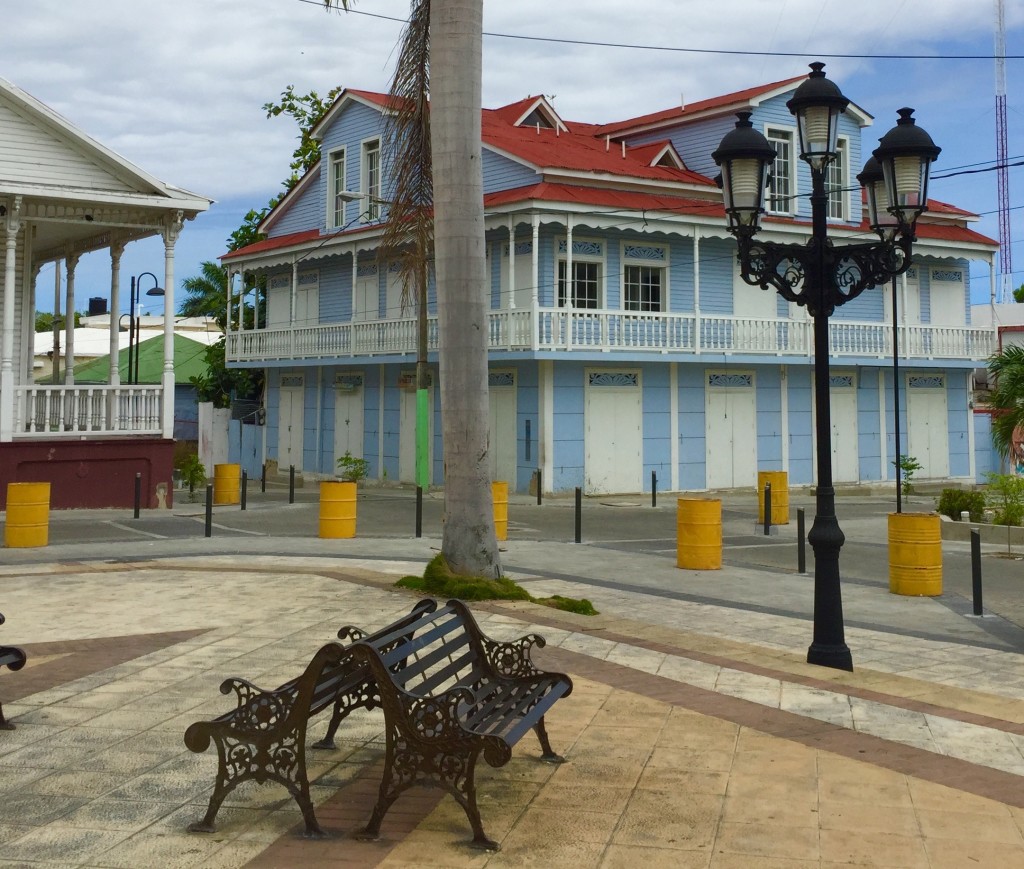 From here it's a short walk to the Amber Museum and the malecón. Just a couple of blocks away you can have lunch or dinner at the Kaffe restaurant, a beautiful colonial house with tables out on a tree covered patio: highly recommended!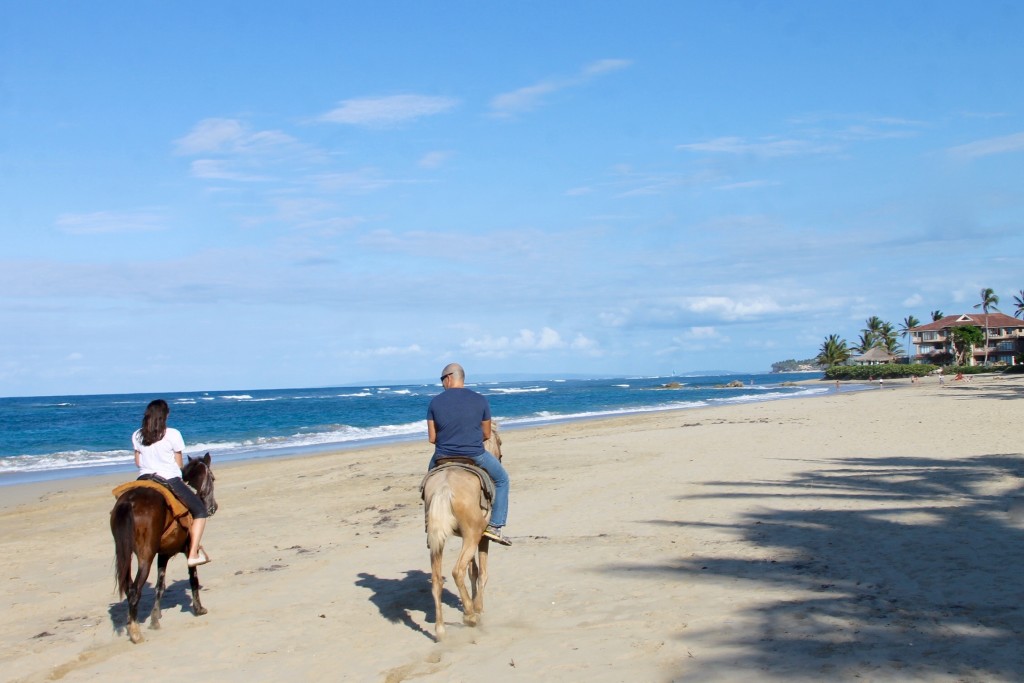 6. Ride horses on the beach.
I love horses and riding on the beach has always been one of my favorite things to do. Feeling the wind in your hair as you gallop splashing in the waves is an exhilarating experience. I loved that there are several beaches in Puerto Plata where you can ride. We rode at Cabarete beach where you can rent the horses in one of the beachfront hotels.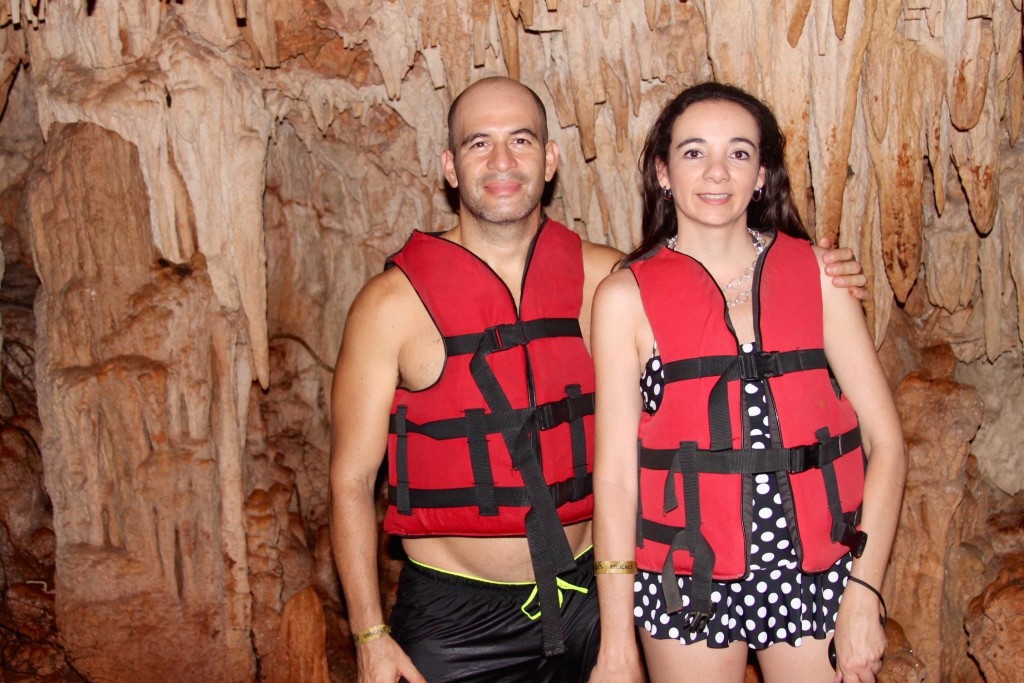 7. Swim among stalactites and stalagmites at the Cabarete Caves.
The Cabarete caves are a system of caves. You can explore three them and even swim in a couple of them. Although they are small and some of them are hard to go down into this is a great adventure and a lot of fun.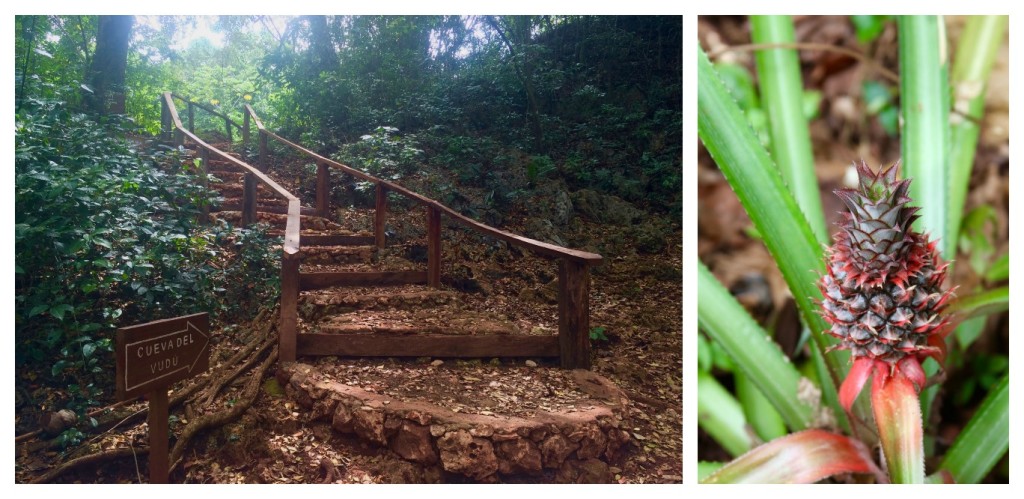 I loved the short hike to get to the different caves and the guide was wonderful, showing us all sorts of different plants and explaining about their history and medicinal attributes.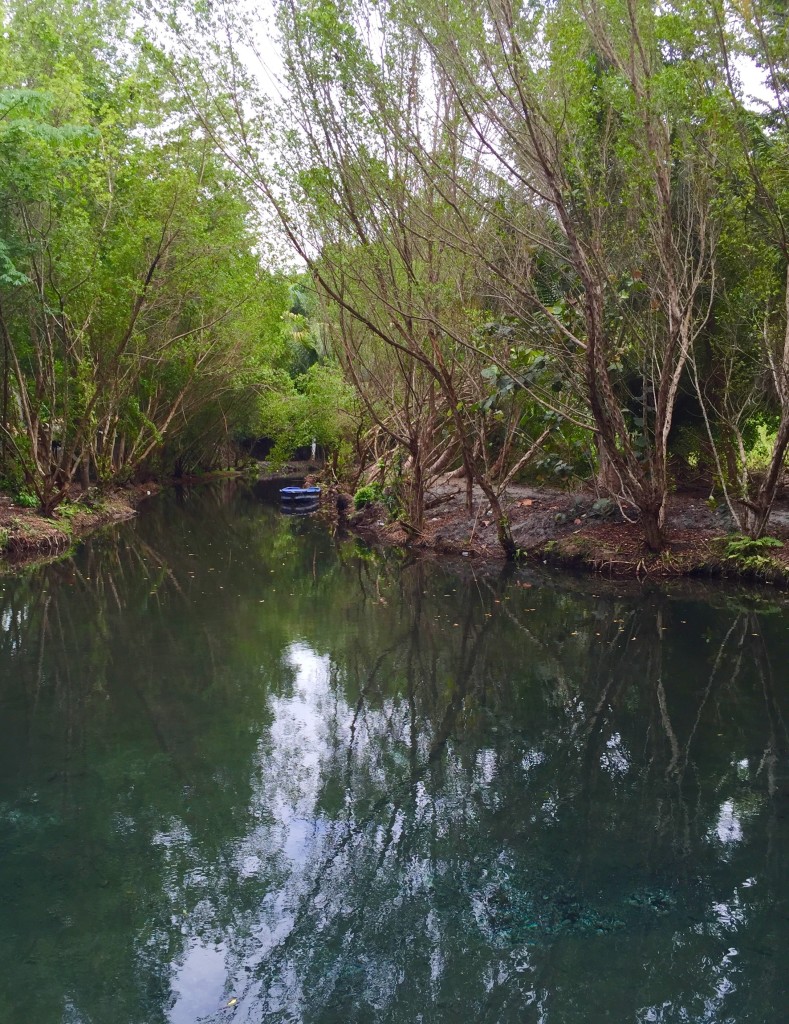 You can also take a boat tour along the freshwater lagoon and horseback ride on the trails.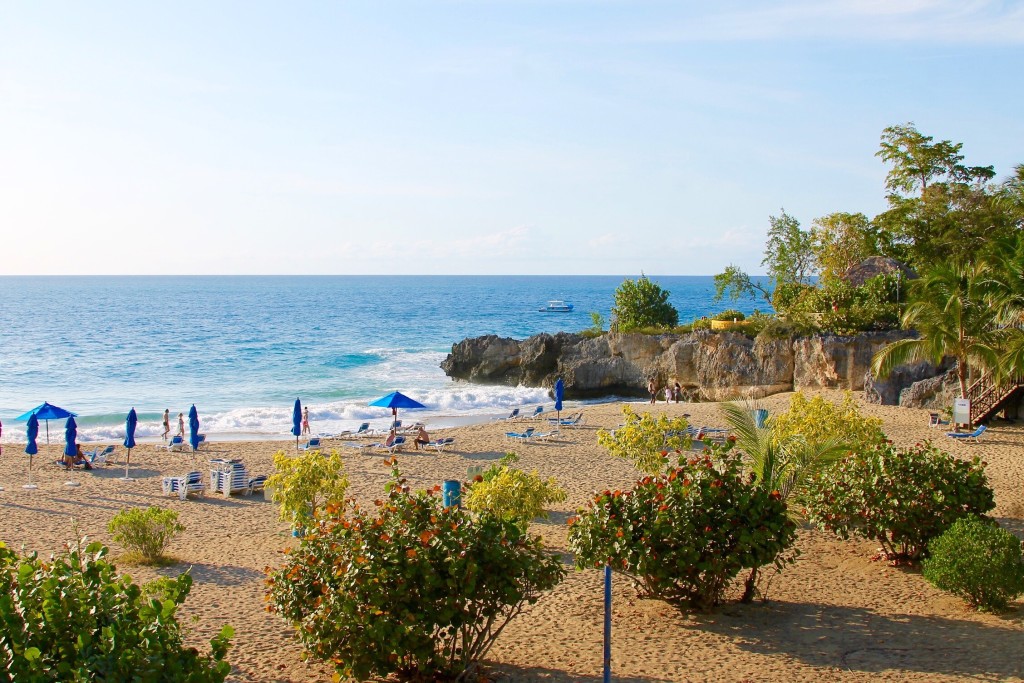 8. Relax on Puerto Plata's beautiful beaches.
Puerto Plata has some truly fantastic beaches. Everyone agreed that Playa Sousa is the best beach in the area, although we did not have time to visit it.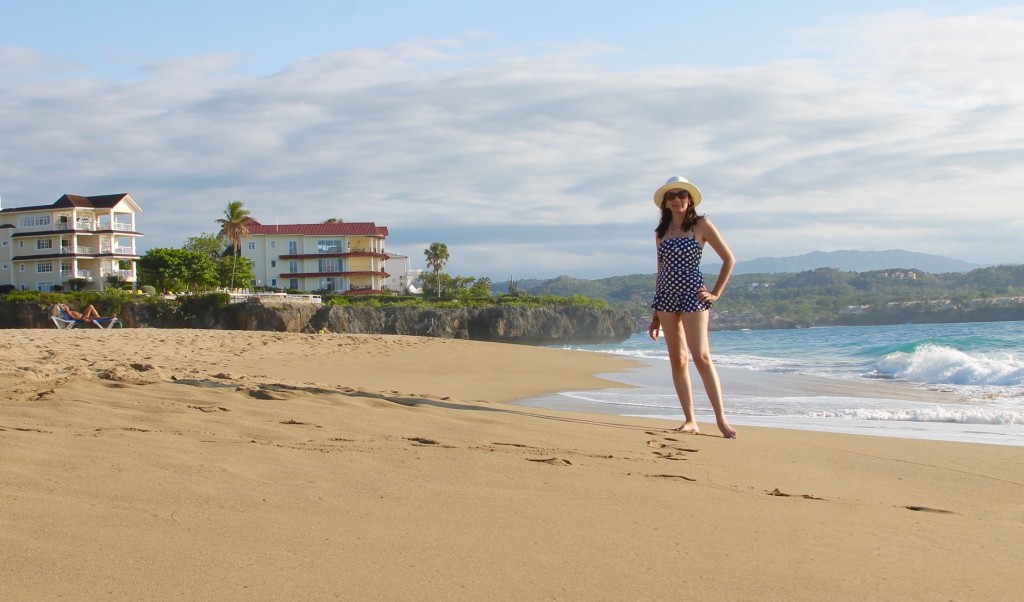 We really enjoyed Alicia beach, a small and quiet beach and a beautiful spot to enjoy the sunset. We also visited Cabarete beach which was beautiful but quite windy. We can't wait to go back with more time so that we can really take advantage of the Puerto Plata's beautiful beaches and relax!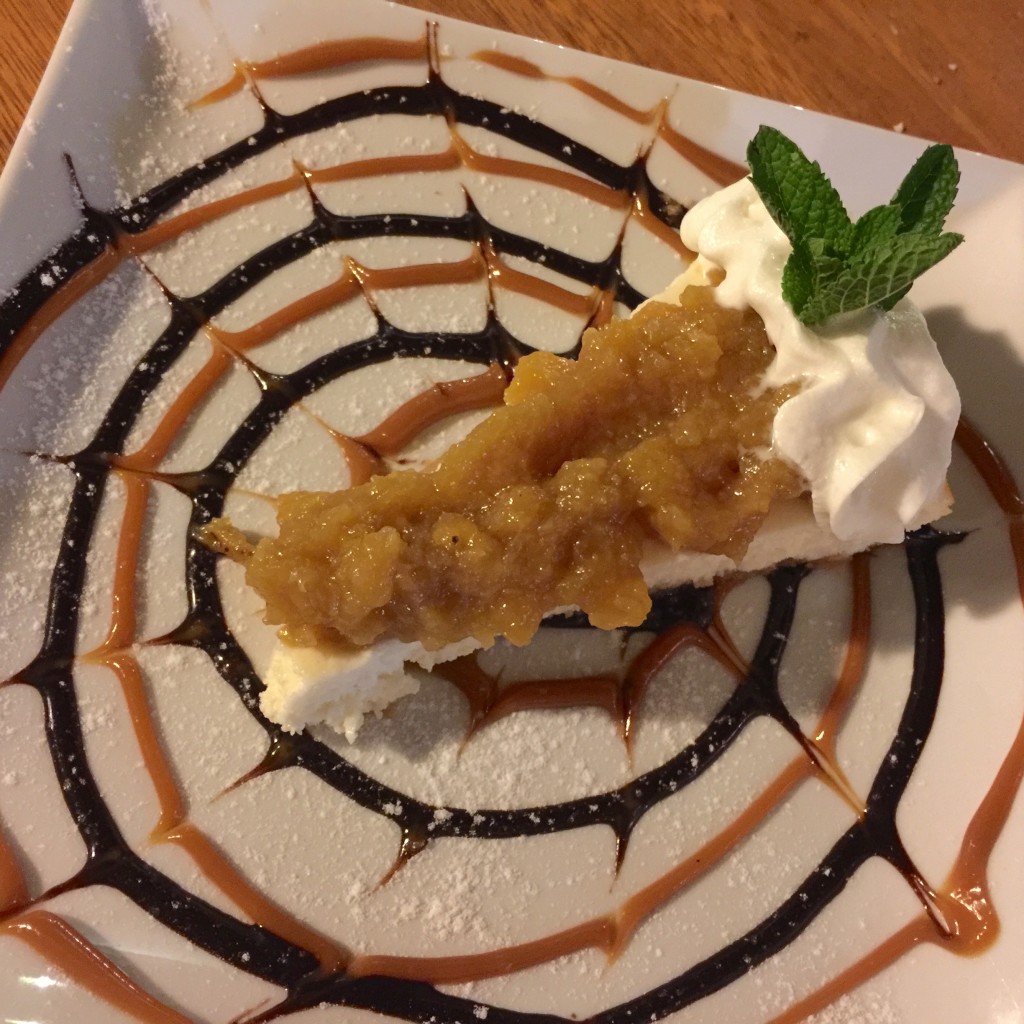 9. Get a taste for traditional flavors and fusion Dominican cuisine at Green Jack's.
Located at Blue Jack Tar hotel in Playa Dorada, Green Jack Tar restaurant offers a great variety of foods from authentic Dominican dishes to original creations from chef Breidy Vasquez that combine Caribbean and international flavors in original and creative ways.  Make sure to try their amazing sancocho, their citibía fried ravioles (yuca empanadas) and the chillo (deboned whole fried fresh fish).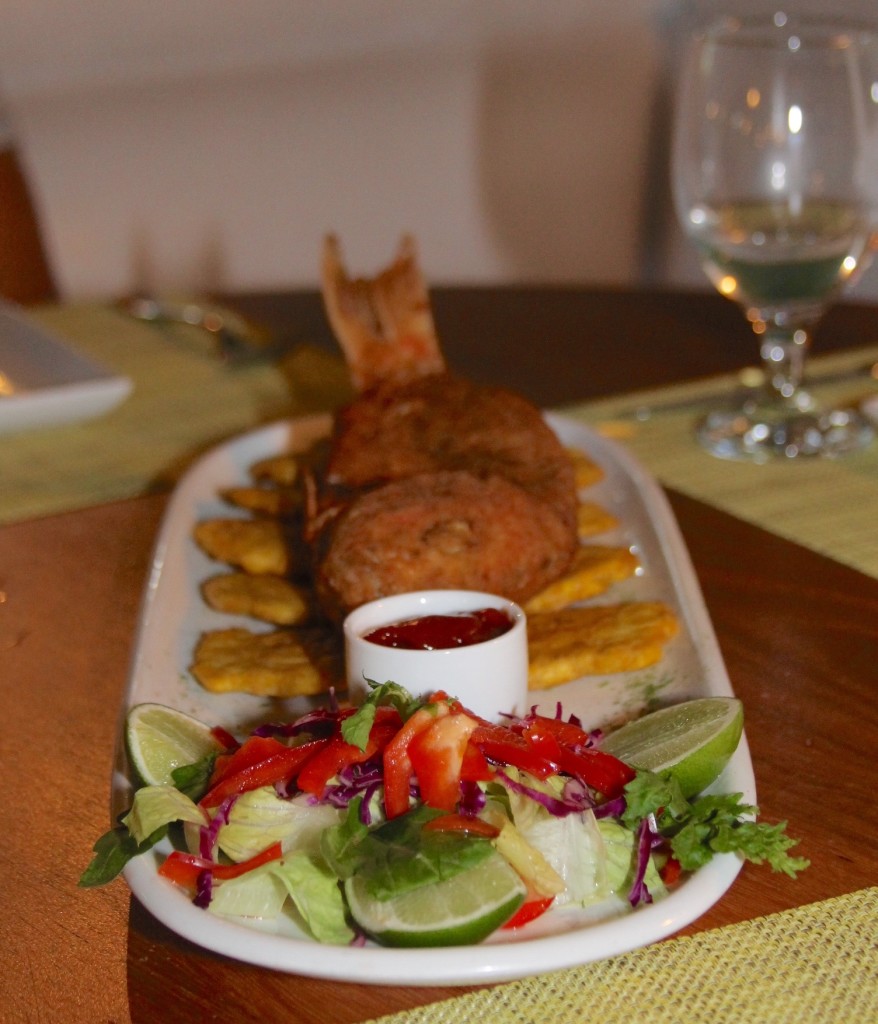 We started off with a traditional sancocho; this Dominican meat stew is a local staple and one of those dishes that everyone makes in their own way. Made with different meats, plantains, yuca, and potatoes the Green Jack's version made with chicken, longaniza and beef was hearty and bursting with flavor. We follow it with a Dominican moussaka and the fried chillo (whole local fresh fish deboned and fried). For dessert, we had a delicious plantain cheesecake.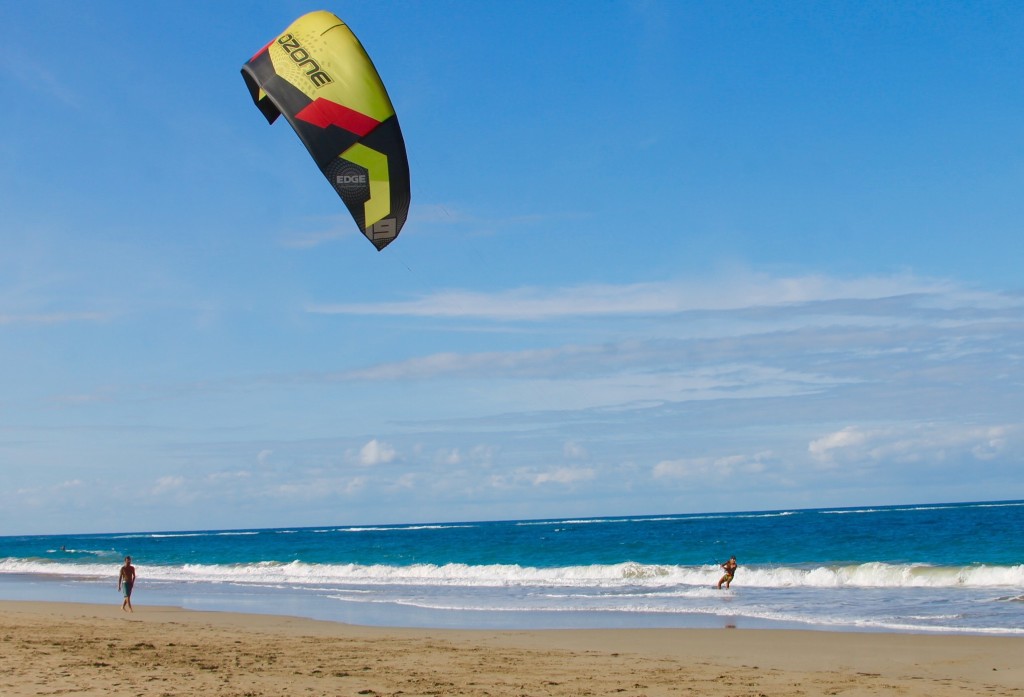 10. Learn to kite surf at Cabarete beach.
One of the 10 best kitesurfing beaches in the world, Cabarete beach is the perfect location to practice this exciting sport or to learn if you are interested.  The Eastern Trade Winds provide strong and consistent wind all year round and this combined with warm water and a sandy bottom, with only a few spots of reef in the inner bay that are quite easy to avoid making the Cabarete beach the ideal spot to practice kite surfing or windsurfing whether you are new to the sport or an expert. Sailing conditions in the mornings are ideal for beginners or children, as the water tends to be flat and the winds light.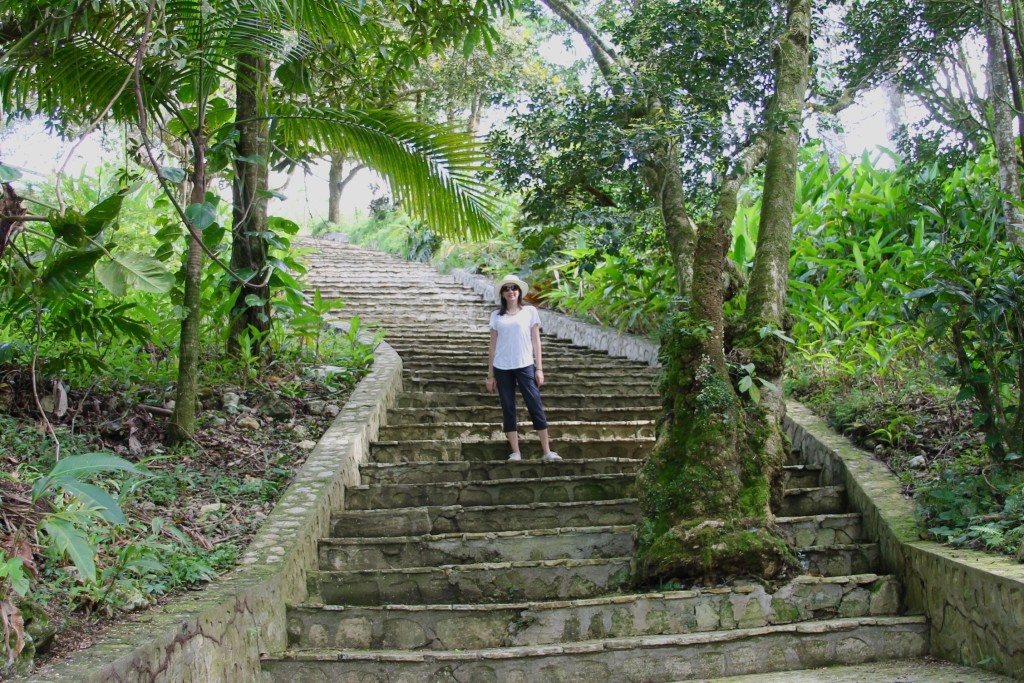 I was truly blown away by the beauty of Puerto Plata and the northern part of the Dominican Republic, but my favorite part of our trip was getting to know so many amazing people. Because we were traveling at our own pace and because we had the advantage of knowing the language we had the opportunity to talk to so many people and were infected by the Puerto Platense's positive energy and love for their country. Everyone we met was so excited about the return of cruise lines to their town and so welcoming. When we first docked in Amber Cove aboard Fathom's inaugural cruise the mood was electrifying and festive and the mood continued to be cheerful during the whole time where there. We really felt like we where being welcomed with open arms and I can not wait to go back to the Dominican Republic!
If you are visiting Puerto Plata be sure to check out the Discover Puerto Plata website, filled with useful information and events.  You can also follow Discover Puerto Plata on Facebook and @DiscoverPuertoPlata on Instagram and be sure to follow the #GoDomRep hashtag to see gorgeous photos of great destinations and things to do throughout Dominican Republic.
If you are looking for a private tour I cannot recommend GoCaribic enough, the service and the experience where fantastic.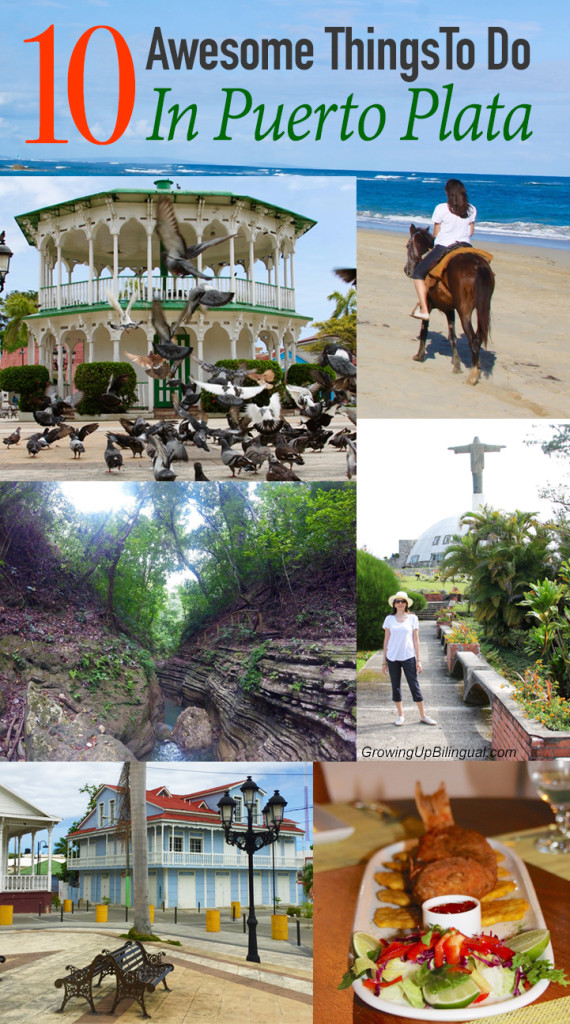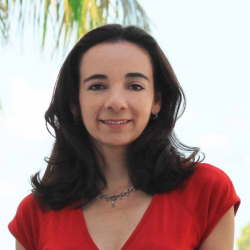 Latest posts by Paula Bendfeldt-Diaz
(see all)