If you haven't walked along dramatic and beautiful black sand beaches in Guatemala, you are missing out on a magical experience! Some of the best beaches in Guatemala are on its Pacific coasts, places of deep chill, and stunning wilderness. Guatemala's beaches are full of palm trees to relax with an icy beverage on hand. But, without a doubt, there is a force on Guatemala's coastlines that will make your heart tingle with adrenaline. So pack your sunblock, plunge into powerful waves, and feel the black sand through your fingers at the best beach in Guatemala.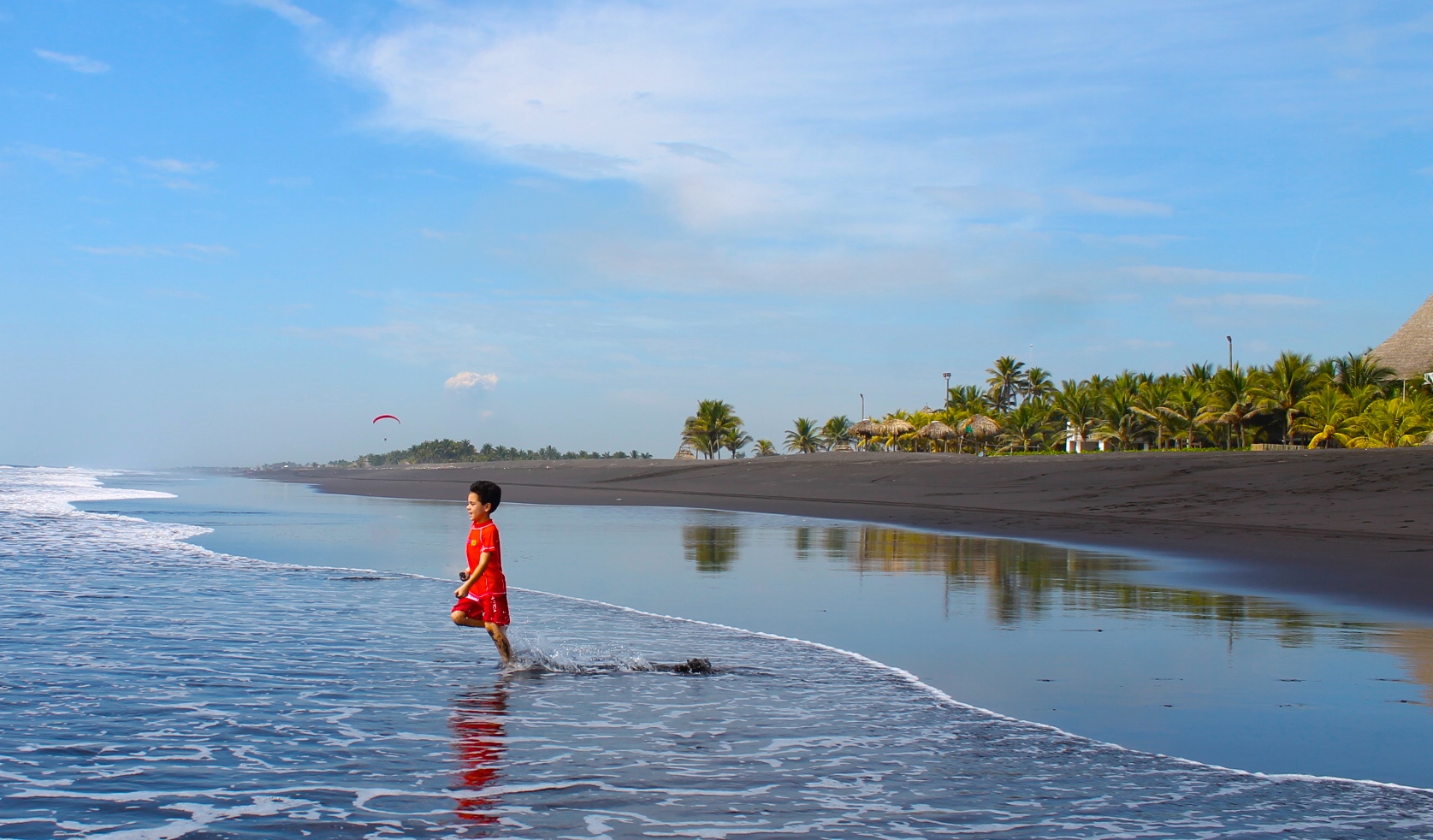 Black Sandy Beaches in Guatemala
I was born in Guatemala, and as a child, my family had a beach house on the Pacific coast. So I grew up thinking that a black sand beach was pretty standard. Now I live on Florida's Gulf Coast, minutes away from some of the best beaches in the United States. We spend most of our weekends exploring postcard-worthy beaches like Siesta Key, St Petersburg, and Sanibel Island. Still, my love for the black sand beaches of Guatemala has not changed.
After years of being away, I wondered if I was holding on to those childhood memories. As we made our way down the coast, we explained Guatemala's volcanic black sand beaches to the kids. My 7-year-old turned to me with eyes twinkling with excitement as he pointed to the smoking Pacaya volcano and exclaimed: "beaches of sand from lava rocks?!" I just had to agree that it sounded cool.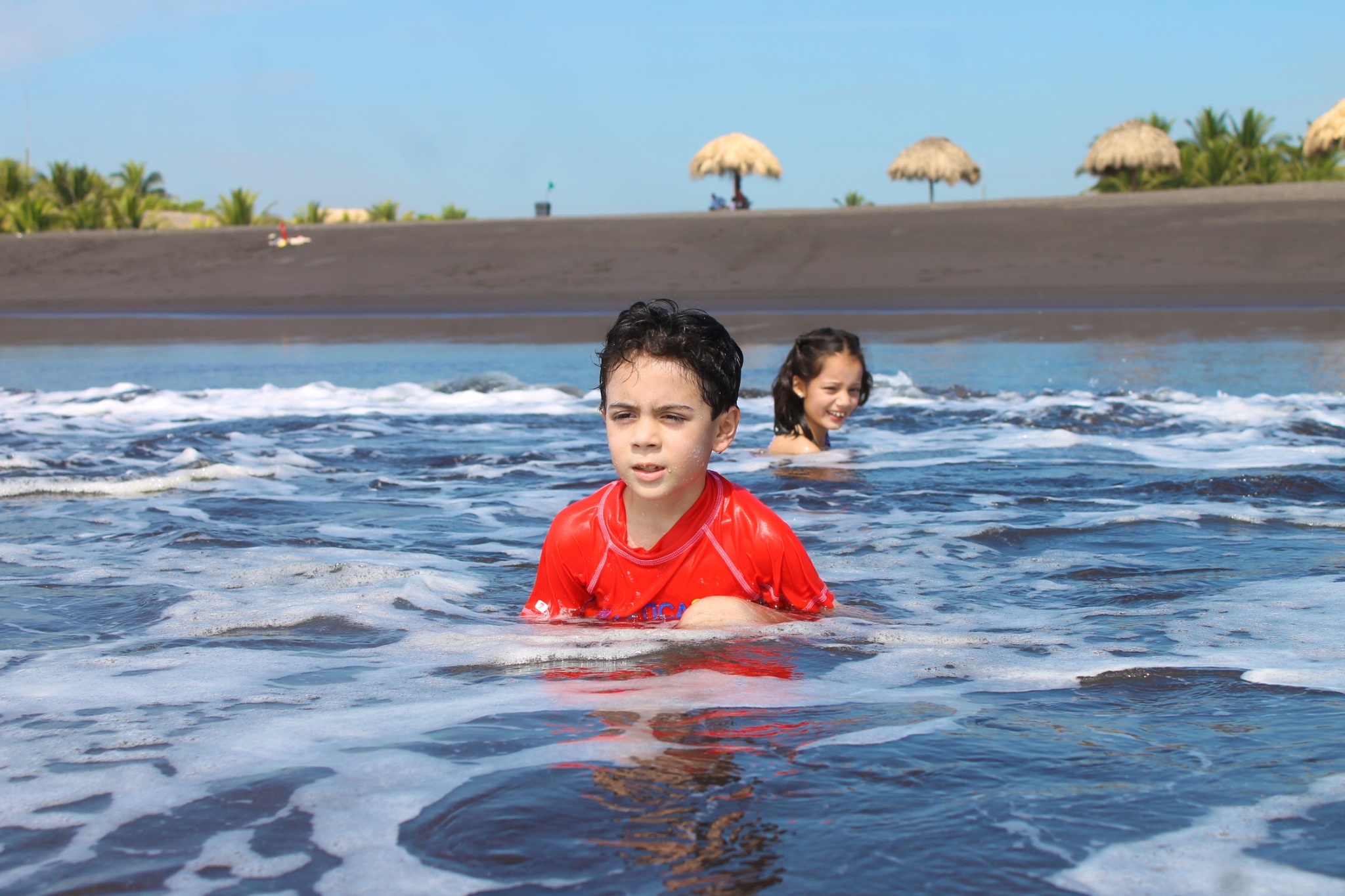 Powerful Surf in Guatemala Beaches
After our house in Likin washed away along with hundreds of others in the early 90s, I would usually go to Monterrico and stay in one of the countless hotels. But this time, we traveled to a friend's house just minutes away from Puerto de San Jose. At first, I was a bit concerned as both of my kids are beginner swimmers, and Guatemala's Pacific coast is known for its strong currents.
The surf here crashes into the beach at odd angles, and the waves are much larger than in Florida. But as the kids ran towards the ocean, I was thrilled to see there was a large area where the beach was flat. The water was only a few inches high with almost no waves, like a kiddie pool.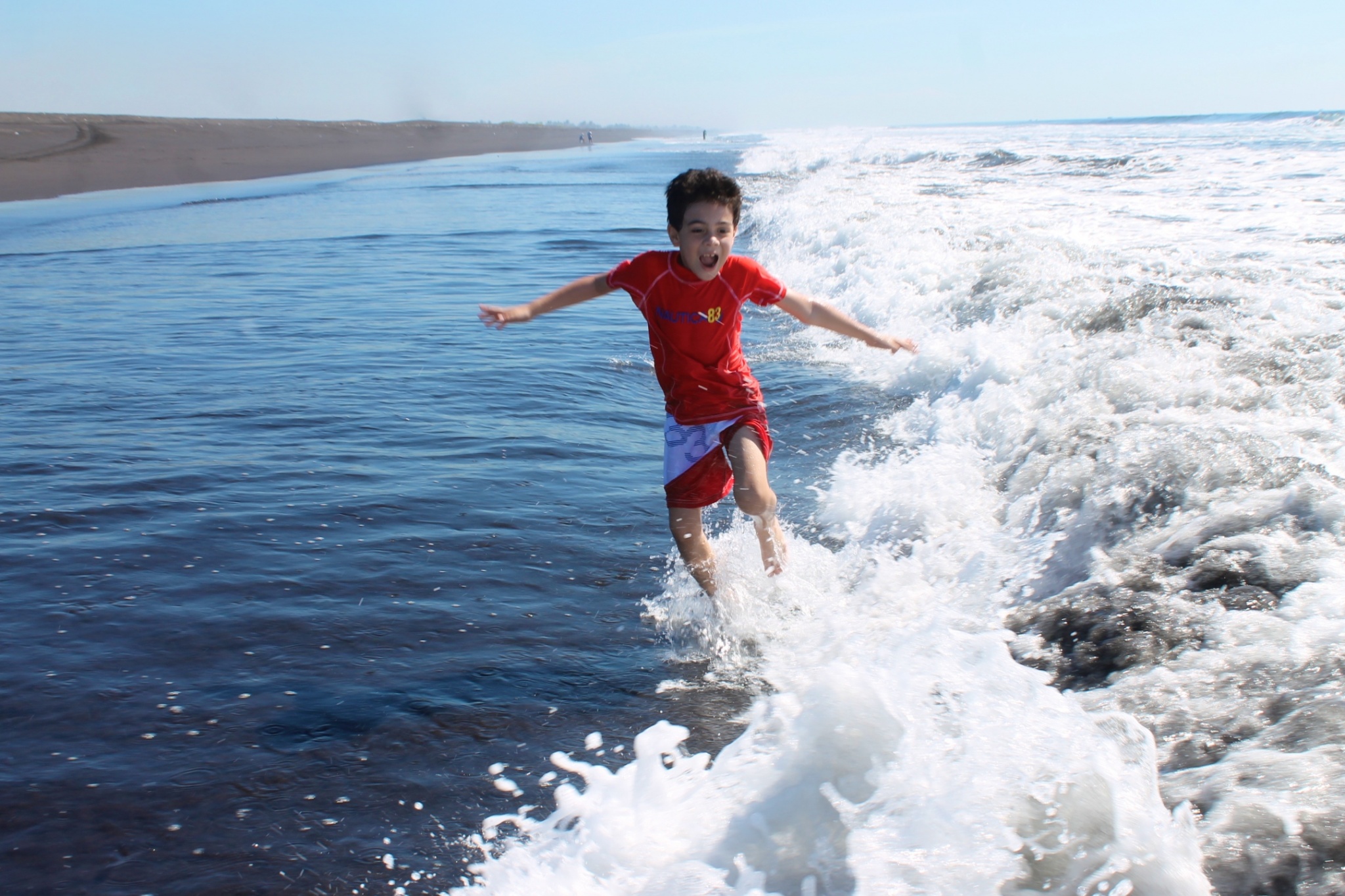 Experiencing Beautiful Guatemala
We spent hours watching the kids play on the shore, jumping over the small waves. They caught crabs with the help of the lifeguard, who went out of his way to make our day special. Since we were the only ones at the beach, he taught the kids how to dig for crabs. He even shared exciting information about the different crabs and snails he caught and the different currents. It is what I love about traveling in Guatemala; people go out of their way and are so lovely!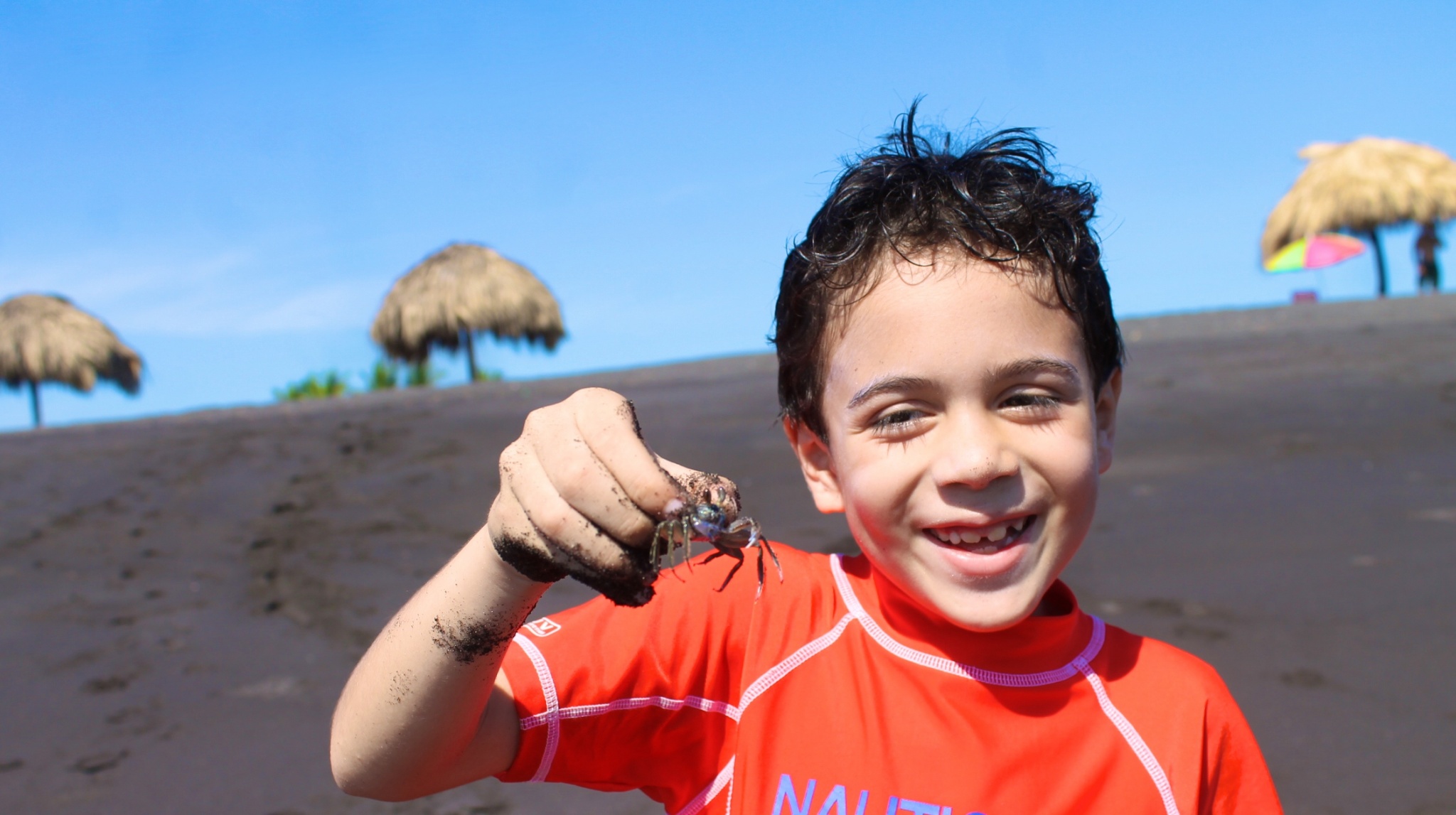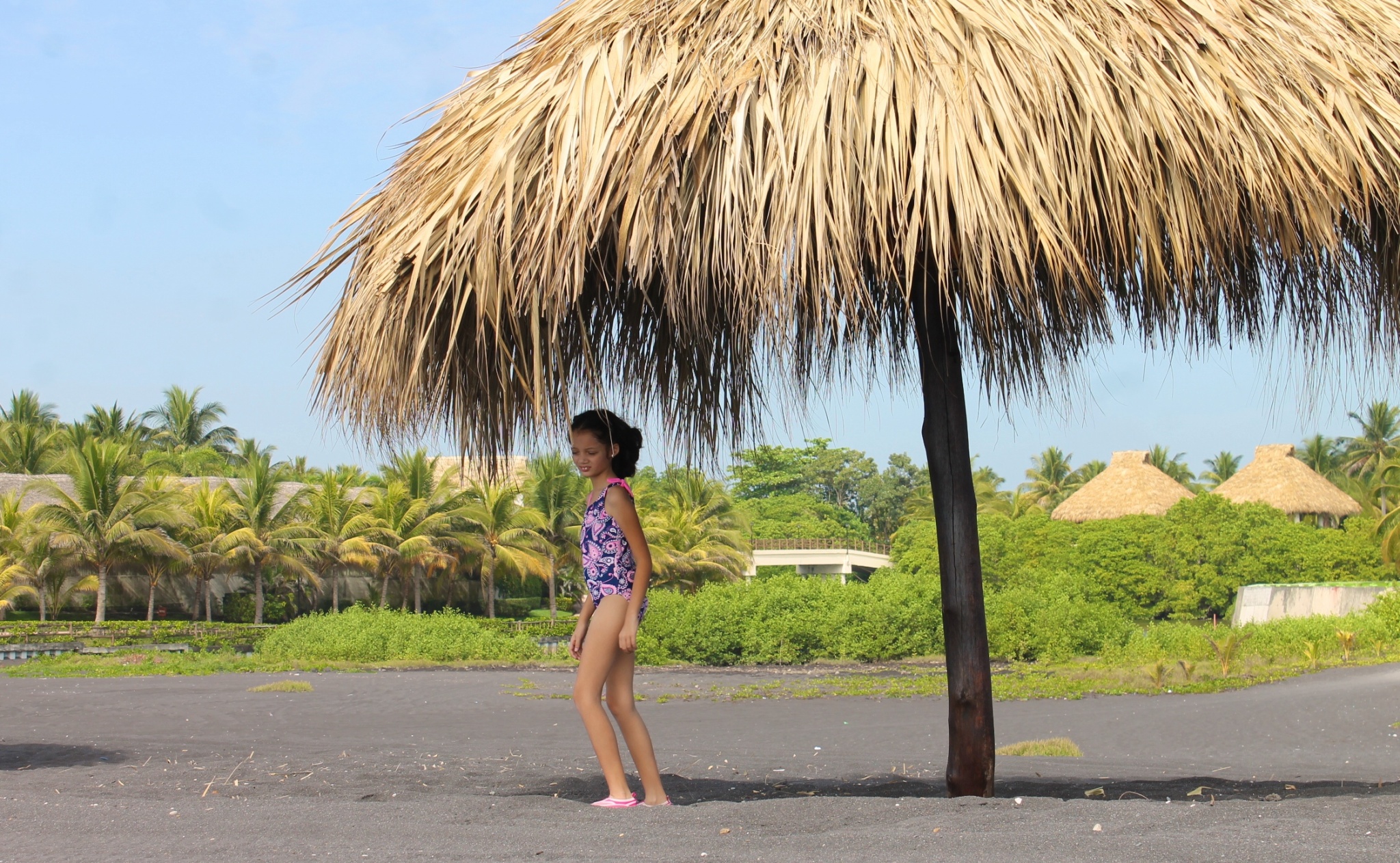 Fun In the Sun
The next day the kids could not wait to return to the beach. After breakfast, we set all of our beach gear under one of the small ranchos that lined the shore. We helped the kids build sand castles and enjoyed the warm water. Of course, we had to slather tons of sunblock on the kids as the sun was fierce even in December. They look like white lab mice in most of these pictures. But who cares? They were having a blast on beautiful black sandy beaches in Guatemala!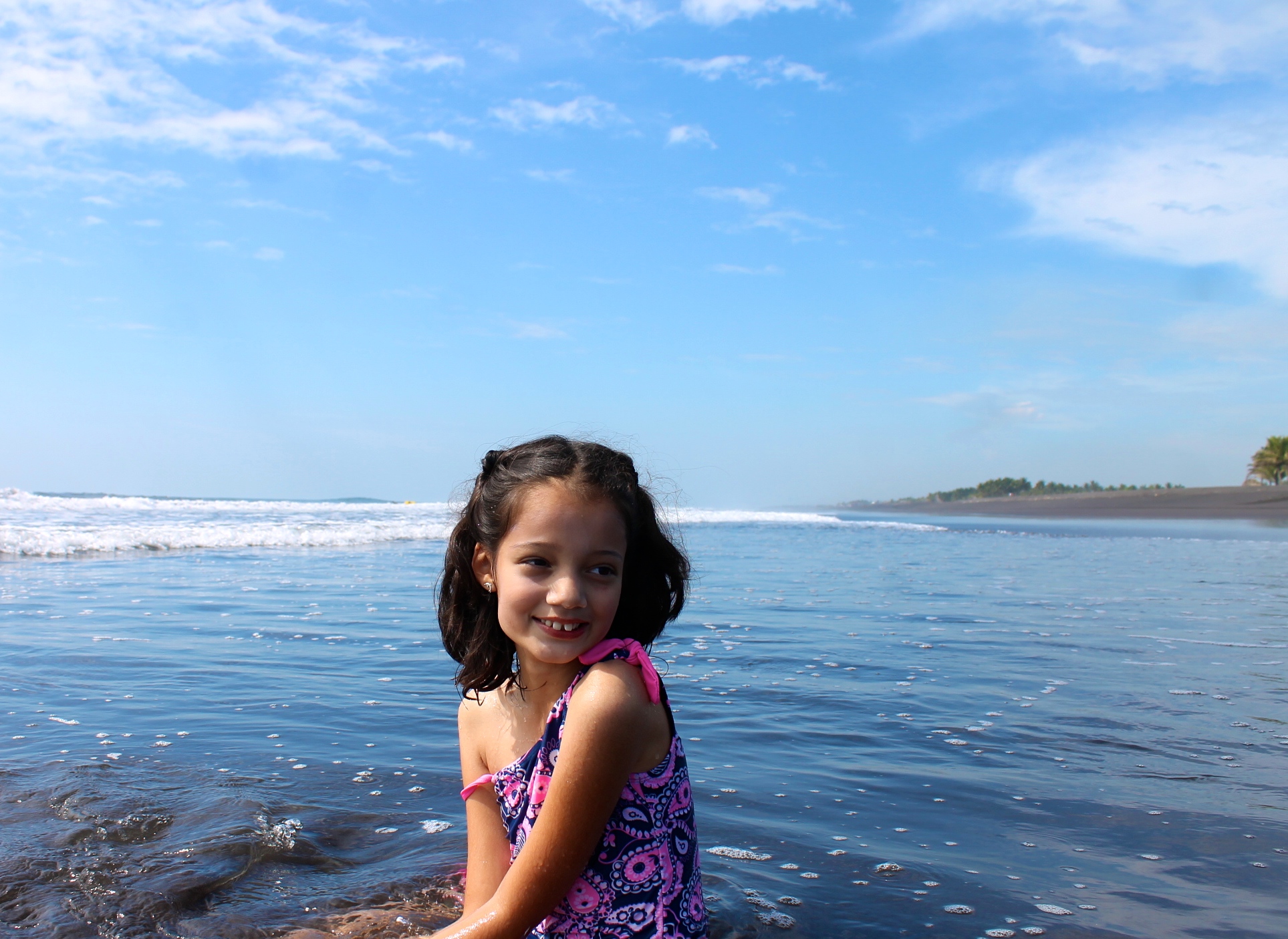 The lifeguard explained that we had come at a great time and that the beach was calmer in November, December, and January than in other months. Still, even though the ocean was serene, we did have to get out of the water once or twice when the lifeguard spotted rip currents or alfaques. So if you go, make sure you know how to spot these dangerous rip currents.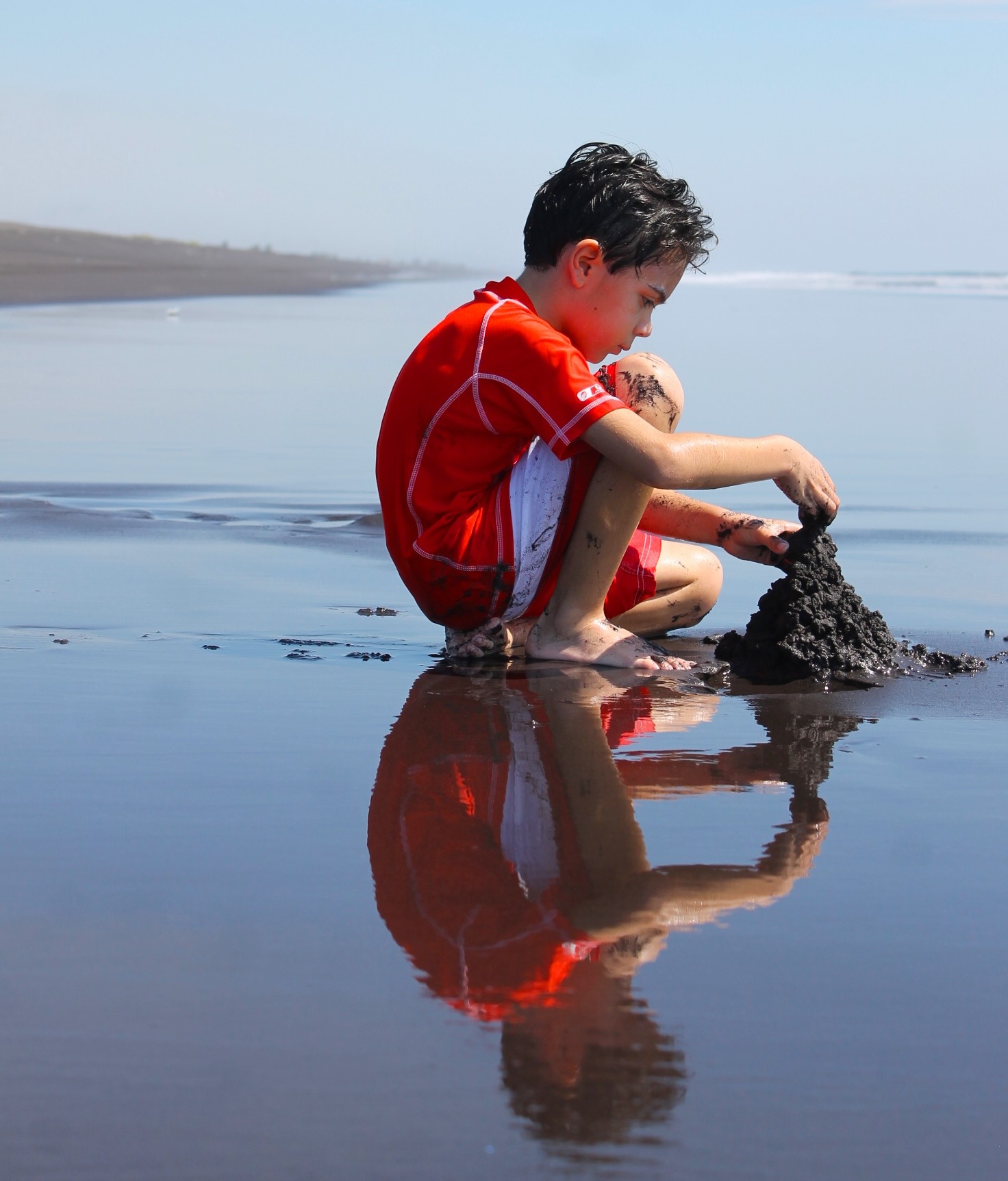 There is something about these black sand beaches: the dark color, the rough seas, and a beachline that seems to extend endlessly in both directions. There is a strength, a passion, a force in Guatemala's Pacific coast beaches that you do not feel at a Florida beach or in the Caribbean. The ocean here reflects what I love about Guatemala: it's wild, dramatic, strong, passionate, fierce and full of contrasts. The sky is bluer, the sun burns hotter, and even the sunsets seem more dramatic!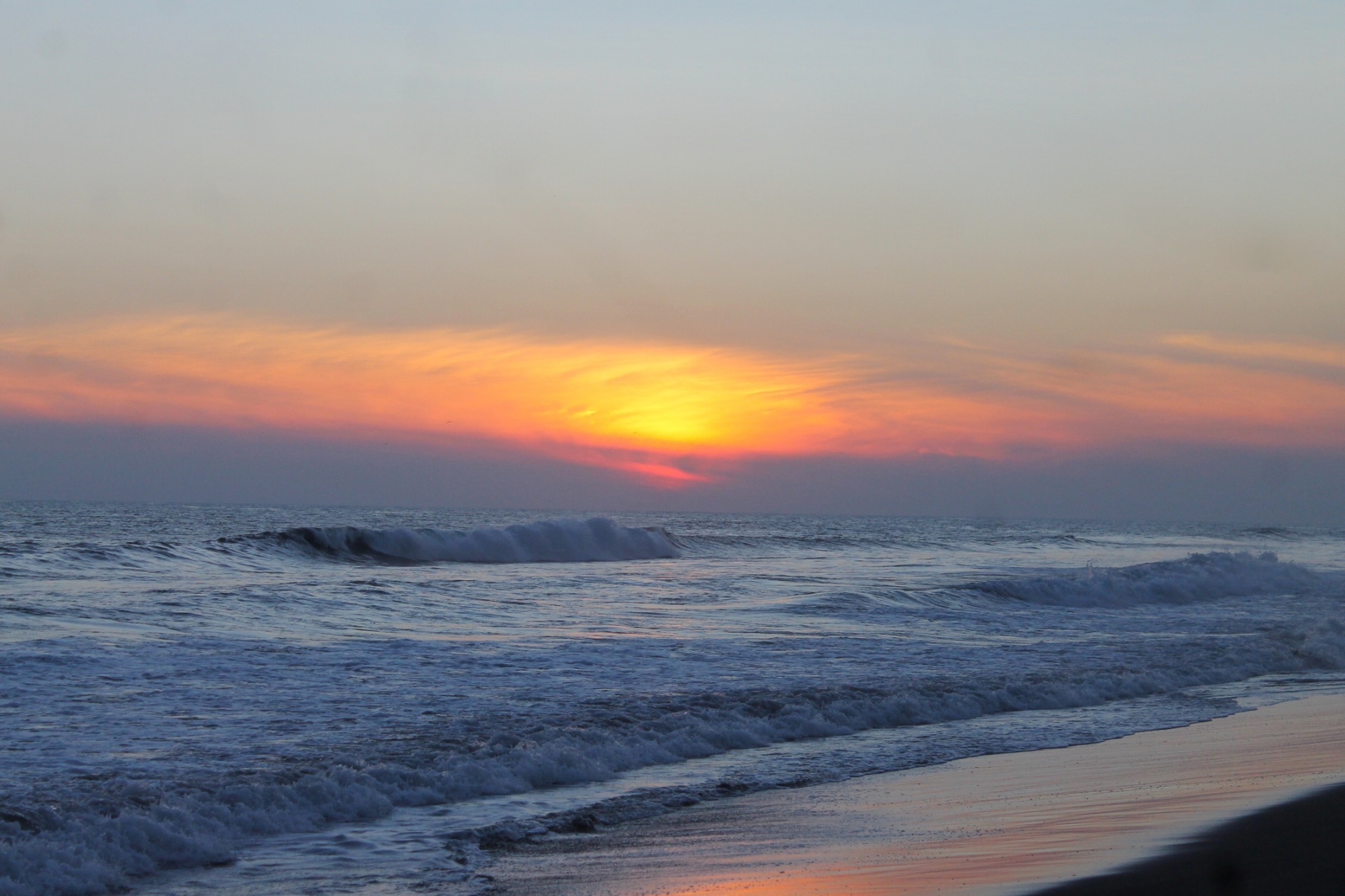 Best Beaches on Guatemala's Pacific Coast
Puerto San Jose is about two and a half hours from Guatemala city and about two hours from Antigua. But if you are heading to the Pacific coast, I would highly recommend Monterrico. There are many reasonably priced hotels and restaurants; one of my favorites is Utz Zaba. The trip to Monterrico is also exciting, as you must cross a canal on a ferry carrying your car. You can also take a bus to La Avellan, where ferries and lanchas depart to Monterrico.
There is a large wildlife reserve and two sea turtles and caiman hatcheries. Depending on the season, you can witness the release of baby turtles into the ocean. The tortugario is in the Biotopo de Monterrico or the Monterrico reserve. What's more, you can take tours of the mangrove swamps, which are excellent for bird-watching.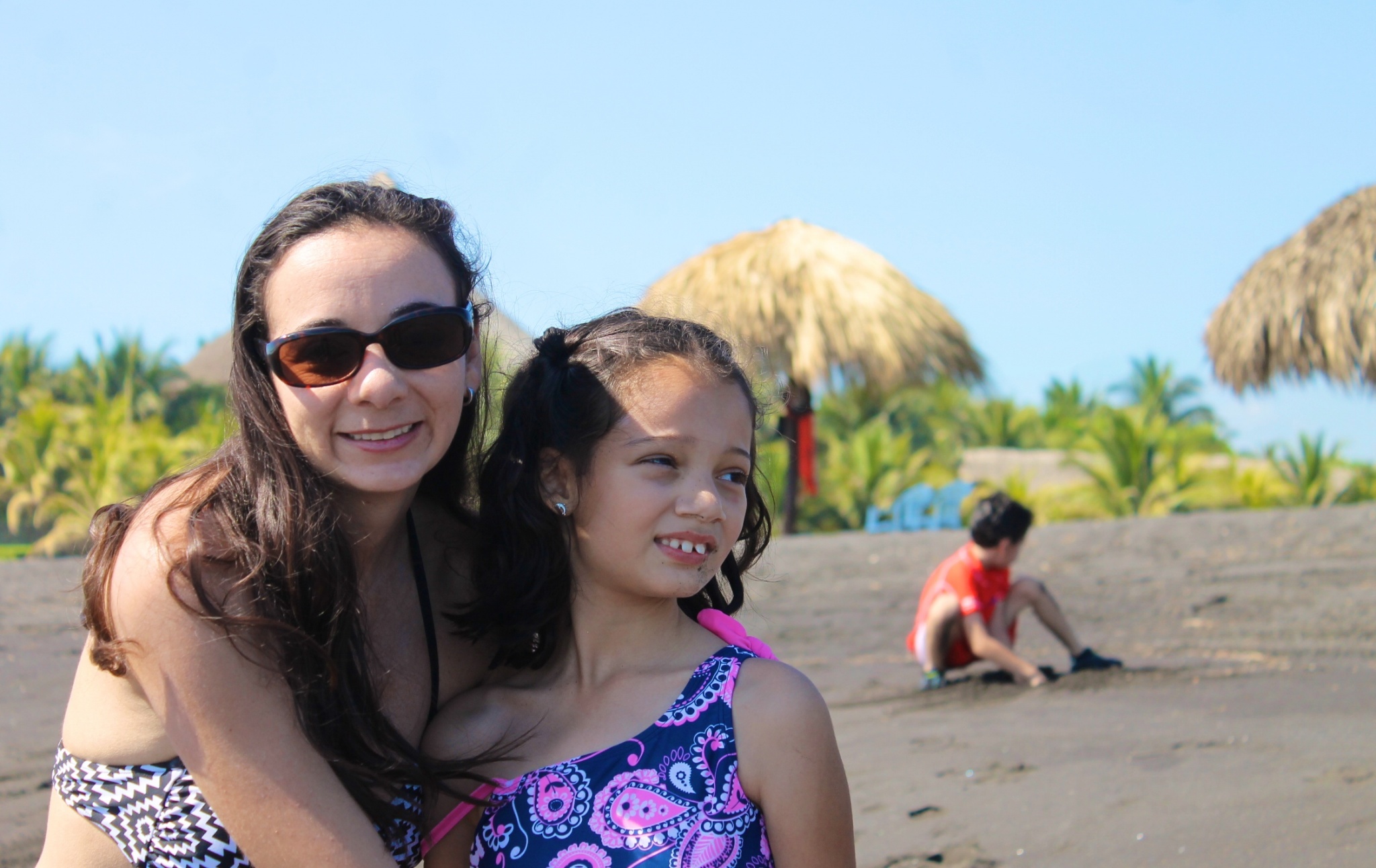 Another one of my favorite hotels is Isleta de Gaia in Las Lisas. It is the perfect place if you are looking for a secluded location on an island. As is the norm in most of Guatemala, there are no resort-type hotels at the beach. Therefore, most hotels are small, with bungalows both in Monterrico and Las Lisas. And if you are traveling with kids, renting a house for the weekend can also be a great option.
A Couple of Tips About Black Sand Beaches in Guatemala:
Make sure you are wearing shoes as the sand gets extremely hot.
Avoid spending too much time at the beach between noon and 3 pm, as the sun is powerful. Instead, apply lots of sunscreen lotion and reapply it every hour or so, especially on the kids.
The black sand gets everywhere and will ruin your white or light swimsuits. For example, try to wear dark or black swimsuits. If the sand gets into the fabric, you won't be able to see it. To remove the black sand from a swimsuit, first put it under running water and then stretch the fabric to wash off the sand particles.
On Guatemala's Pacific coast, rip currents, locally referred to as alfaques, are common and dangerous. So try to swim in areas where there are lifeguards (usually at or near hotels) or on public beaches. In any case, don't let kids venture into the ocean deeper than knee-high.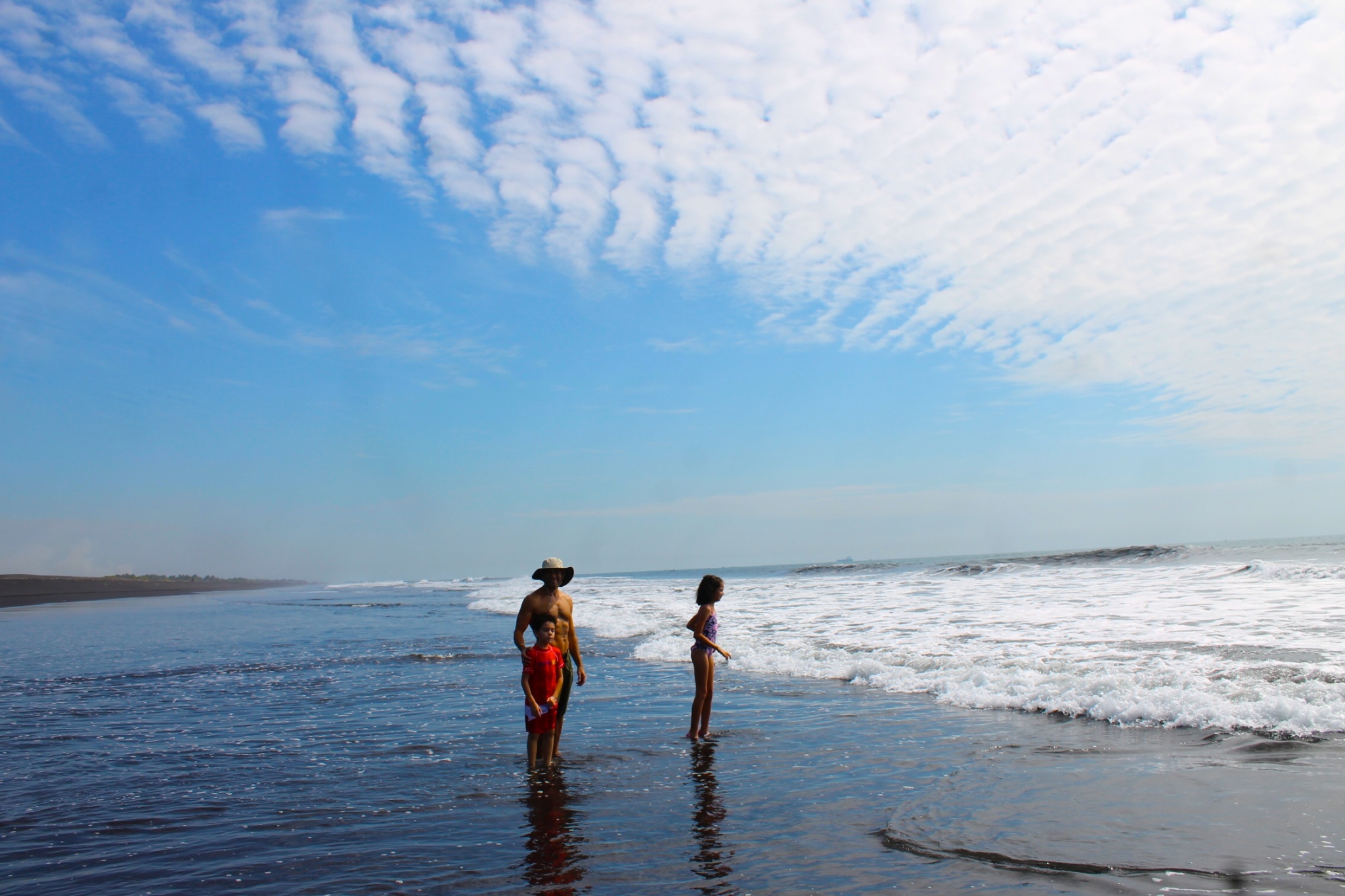 If you are traveling with kids and plan to head to the Pacific coast, I recommend stopping at the Autosafari Chapin in Escuitla. Besides, it is about a 15-minute detour, but well worth it.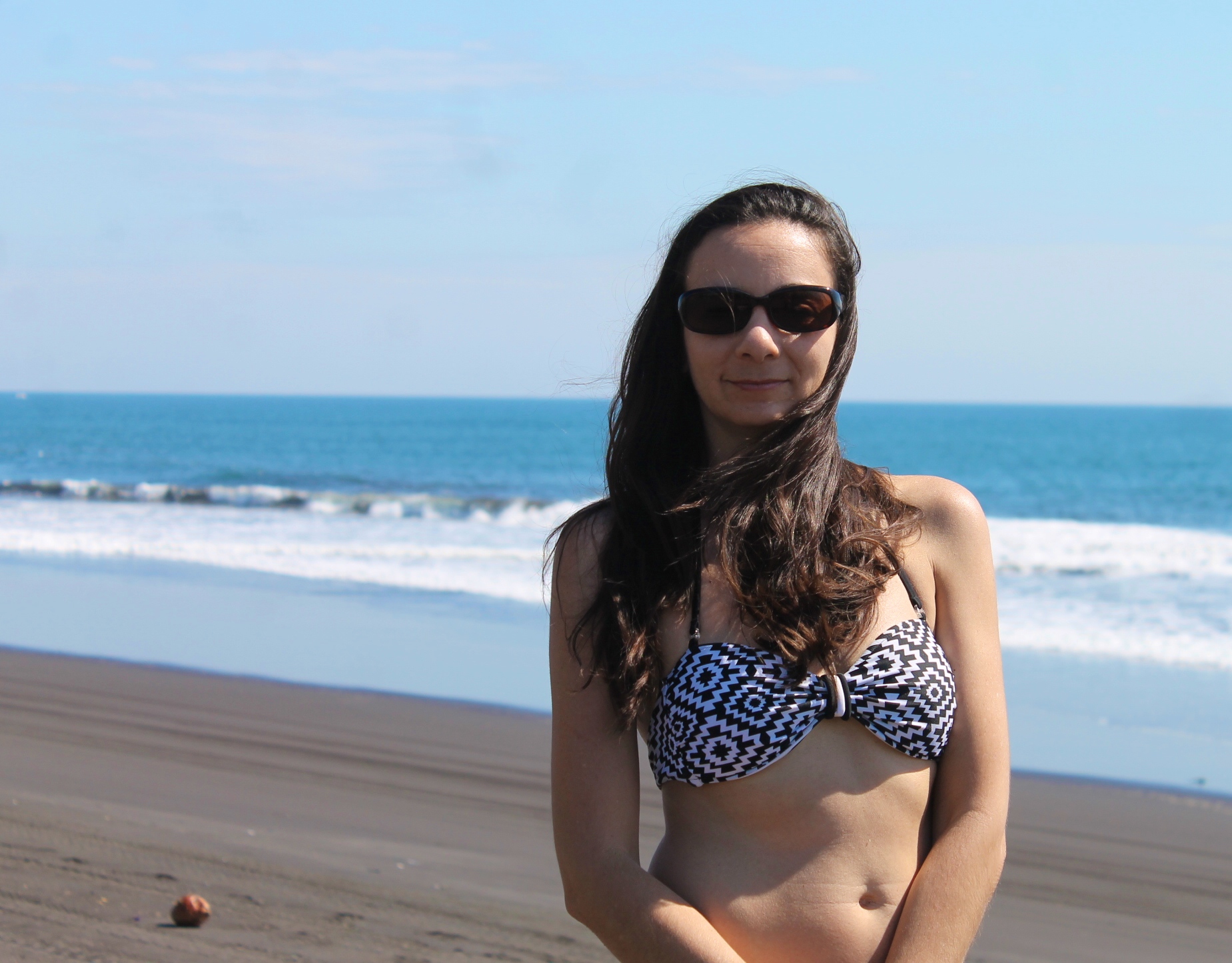 Feeling at home at the beach on Guatemala's Pacific coast. Photo: Paula Bendfeldt-Diaz, all rights reserved.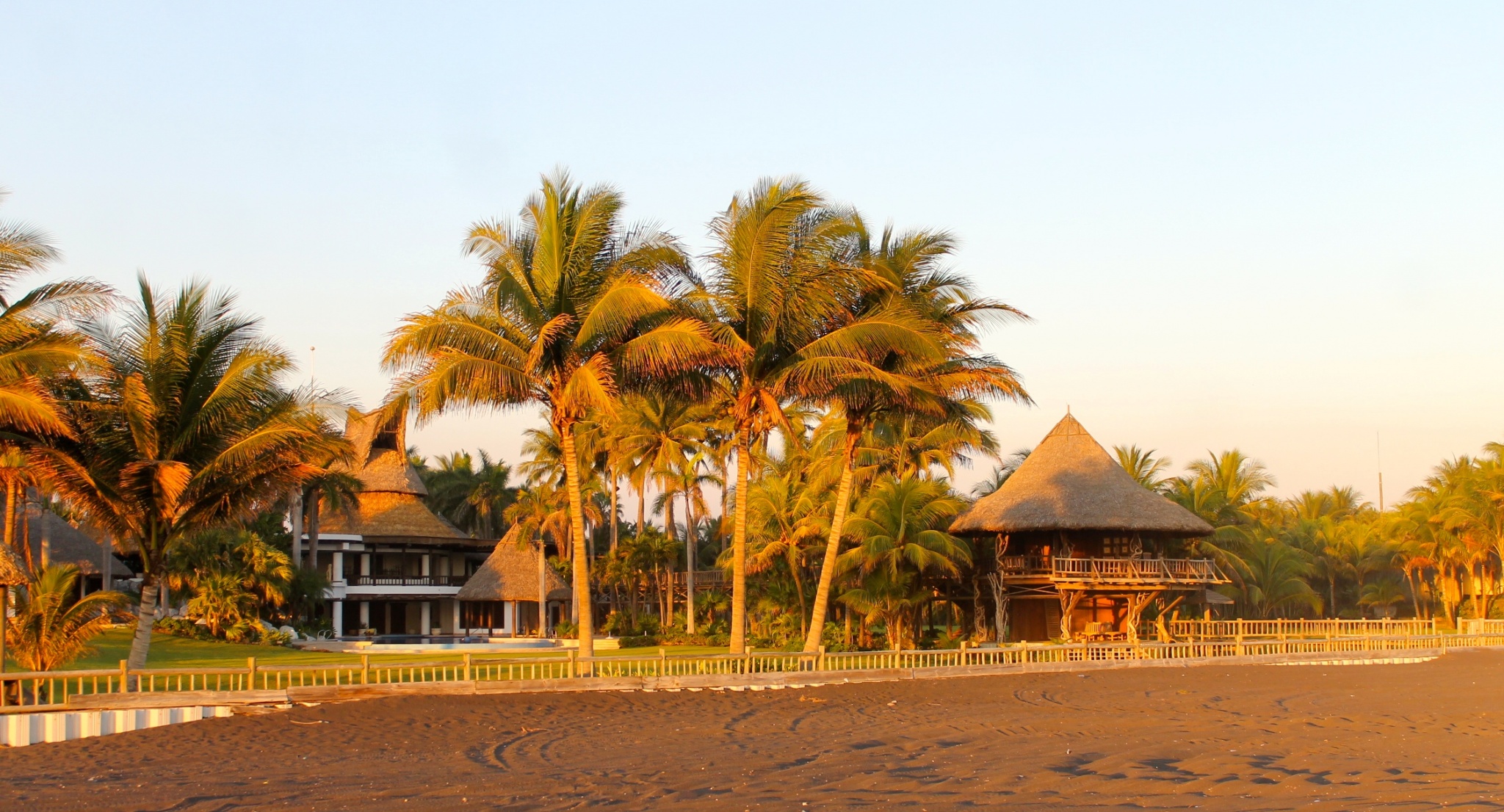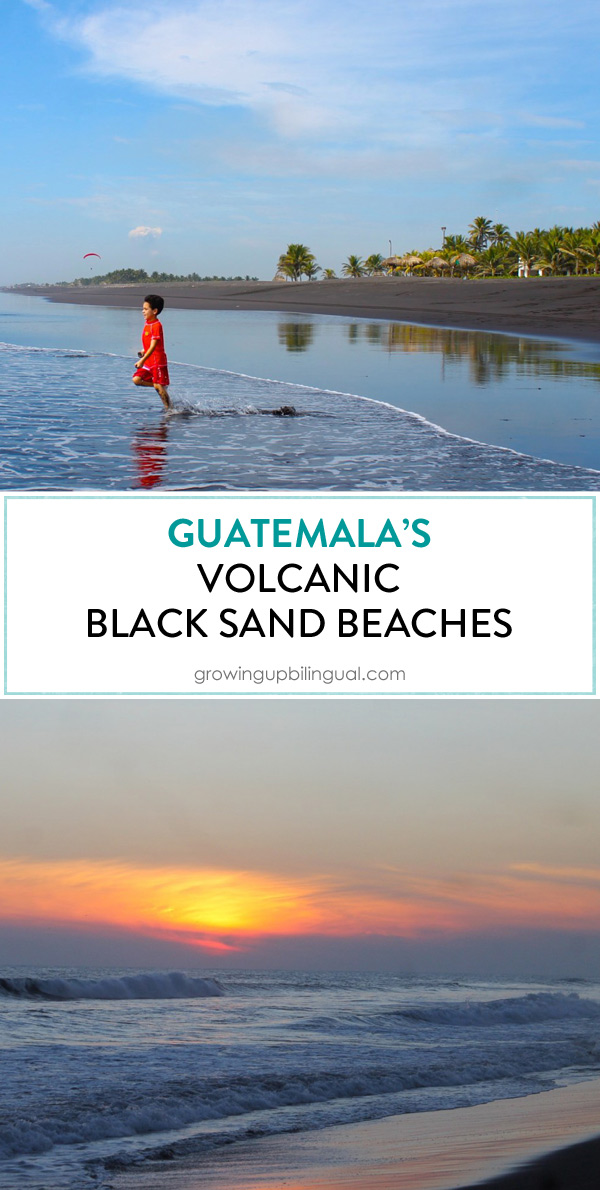 More Amazing Things to Do In Guatemala:
If you want to discover the best places in Guatemala, you've come to the right place! From the best destinations to kid-friendly activities, I'll share my love for my home country. Here are amazing things to do in Guatemala to make your trip a memorable one:
The capital city is full of fun things to do. However, kid-friendly activities are not always easy to find. So I thought I would share the best things to do in Guatemala City with kids. And the best part is most are not only fun but also educational activities; a huge plus for any parent!
Here is a guide to visiting Tikal that includes everything you need to know before seeing the most spectacular Mayan ruins in the world. It is a great starting point for enjoying the many adventures the Petén region offers.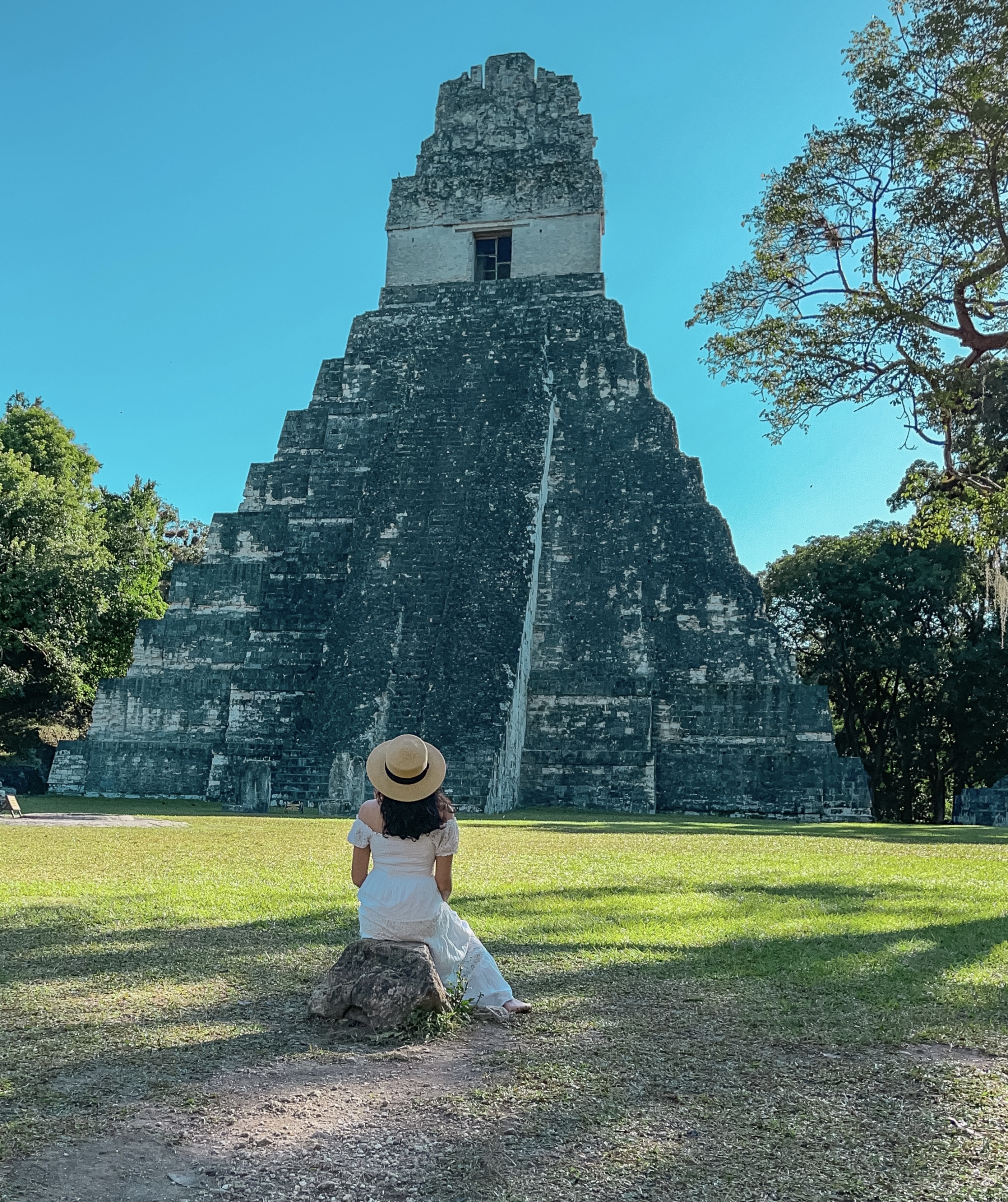 One of the most beautiful destinations in Guatemala, Río Dulce, is often overlooked. The area overflows with beautiful nature, colonial history, unique culture, and fantastic food. This quick guide to Rio Dulce covers the best things to do, where to stay, and what to eat.
Lake Atitlán is considered by many to be one of the most beautiful lakes in the world. Located in the western highlands of Guatemala, the lake encircles spectacular dormant volcanoes and picturesque Mayan villages. It has a relaxed atmosphere, colorful and rich Mayan culture, and an almost perfect climate.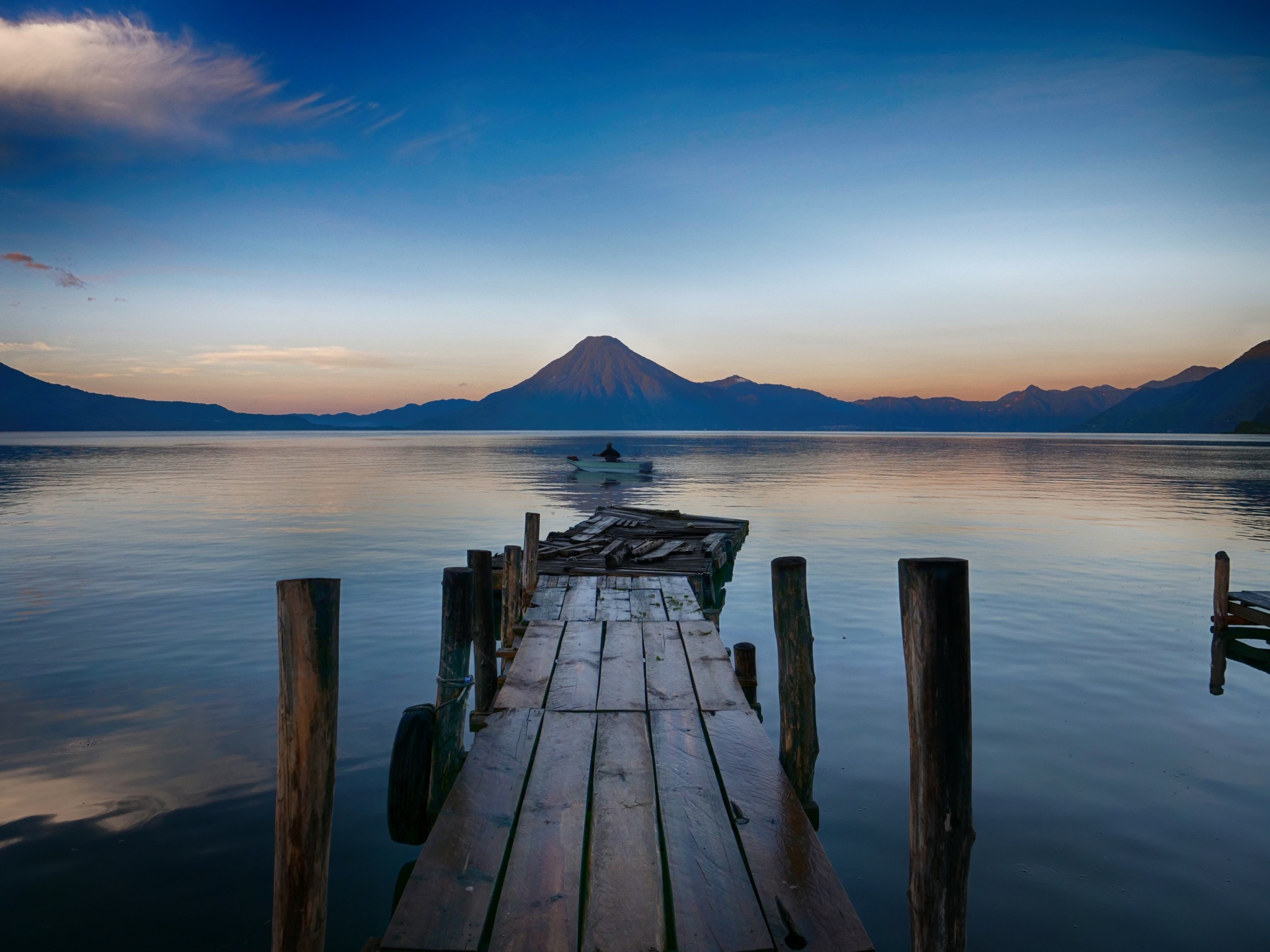 Declared by UNESCO as a World Heritage Site, Antigua Guatemala is a colonial city rich in history and culture. But finding kid-friendly activities can be somewhat of a challenge. So I wanted to share with you all the best things to do in Antigua with kids. All of these activities are family-friendly but are also great for adults.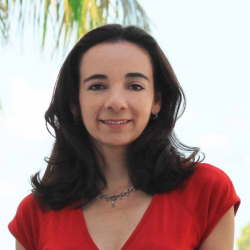 Latest posts by Paula Bendfeldt-Diaz
(see all)