This shop has been compensated by Collective Bias, Inc. and its advertiser. All opinions are mine alone. #DonVictorHoney #HoneyForHolidays #CollectiveBias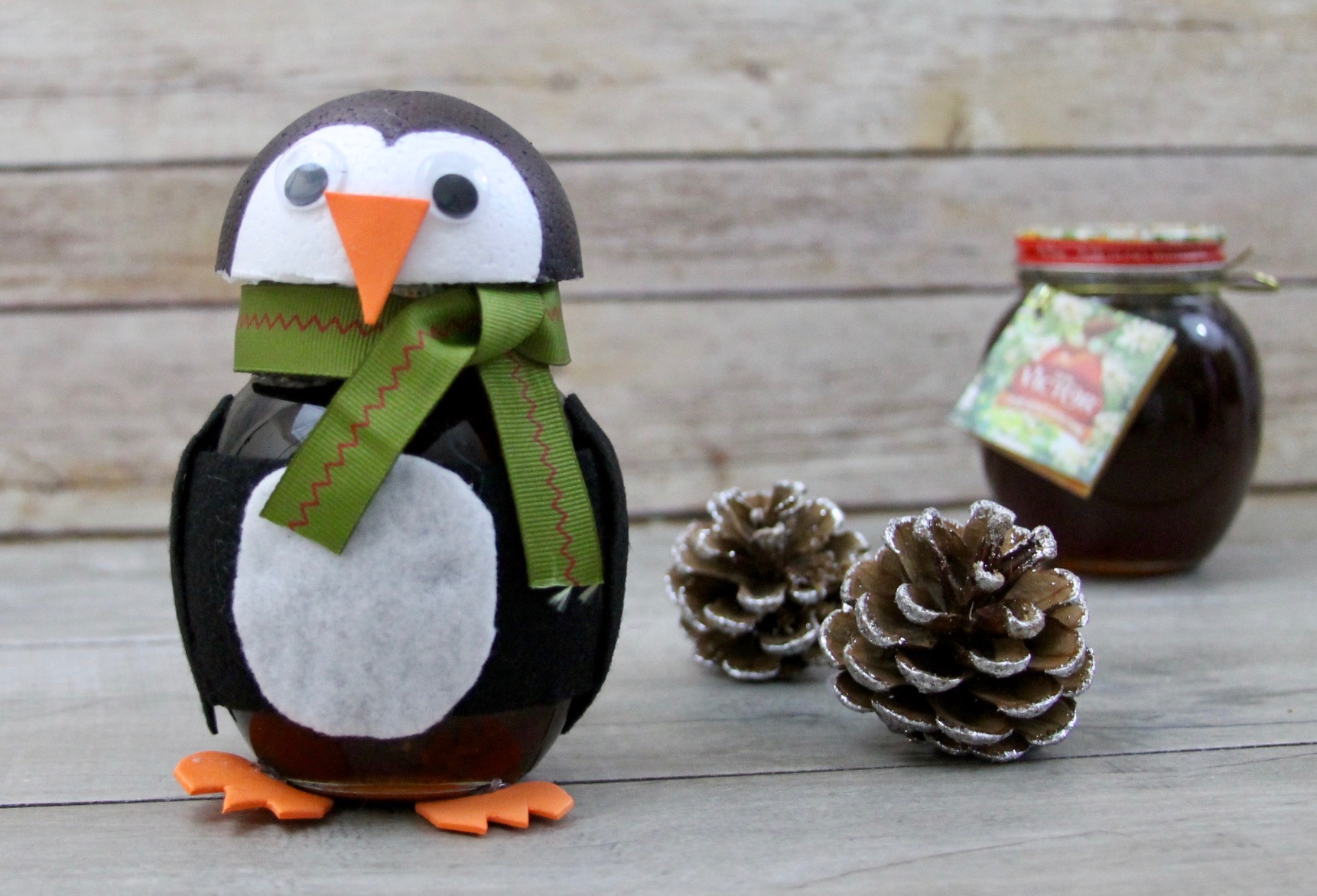 I remember eating honey with honeycomb ever since I was a kid and I've always loved it. Seeing the Don Victor® Orange Blossom Comb Honey Globe Jars always bring back great memories and that is why I always have some at home. Don Victor® Honey is raw, filtered honey, not heated or processed in any other way. It comes in a beautiful globe jar and it includes a piece of honeycomb inside.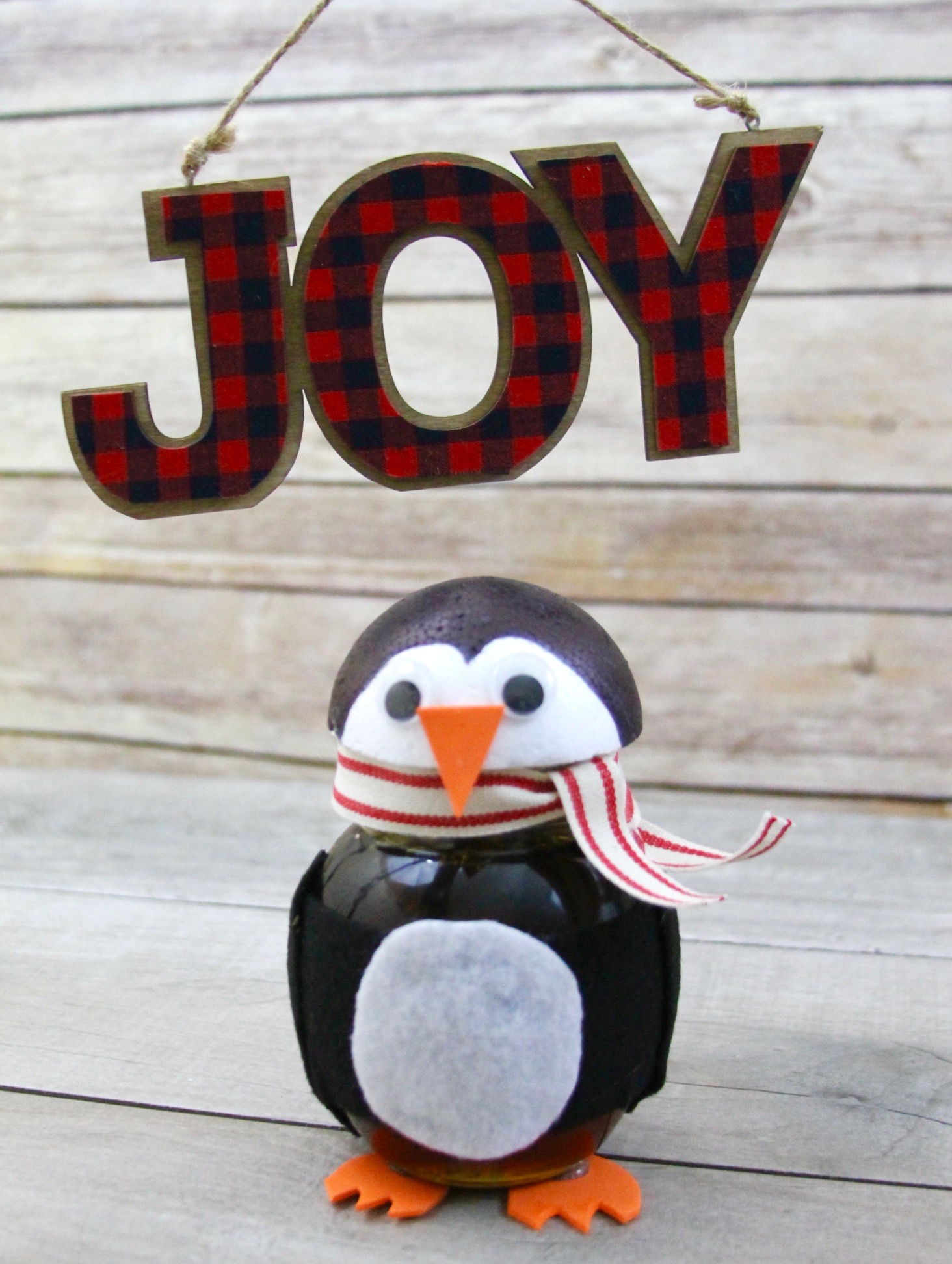 I think the Don Victor® globe honey jars make a great gift for the holidays or a great hostess gift too; all you need to do is put a holiday ribbon on them.
We decided to make the jars into something festive and fun by turning them into cute penguins to gift to the kid's teachers and to coworkers at my new job.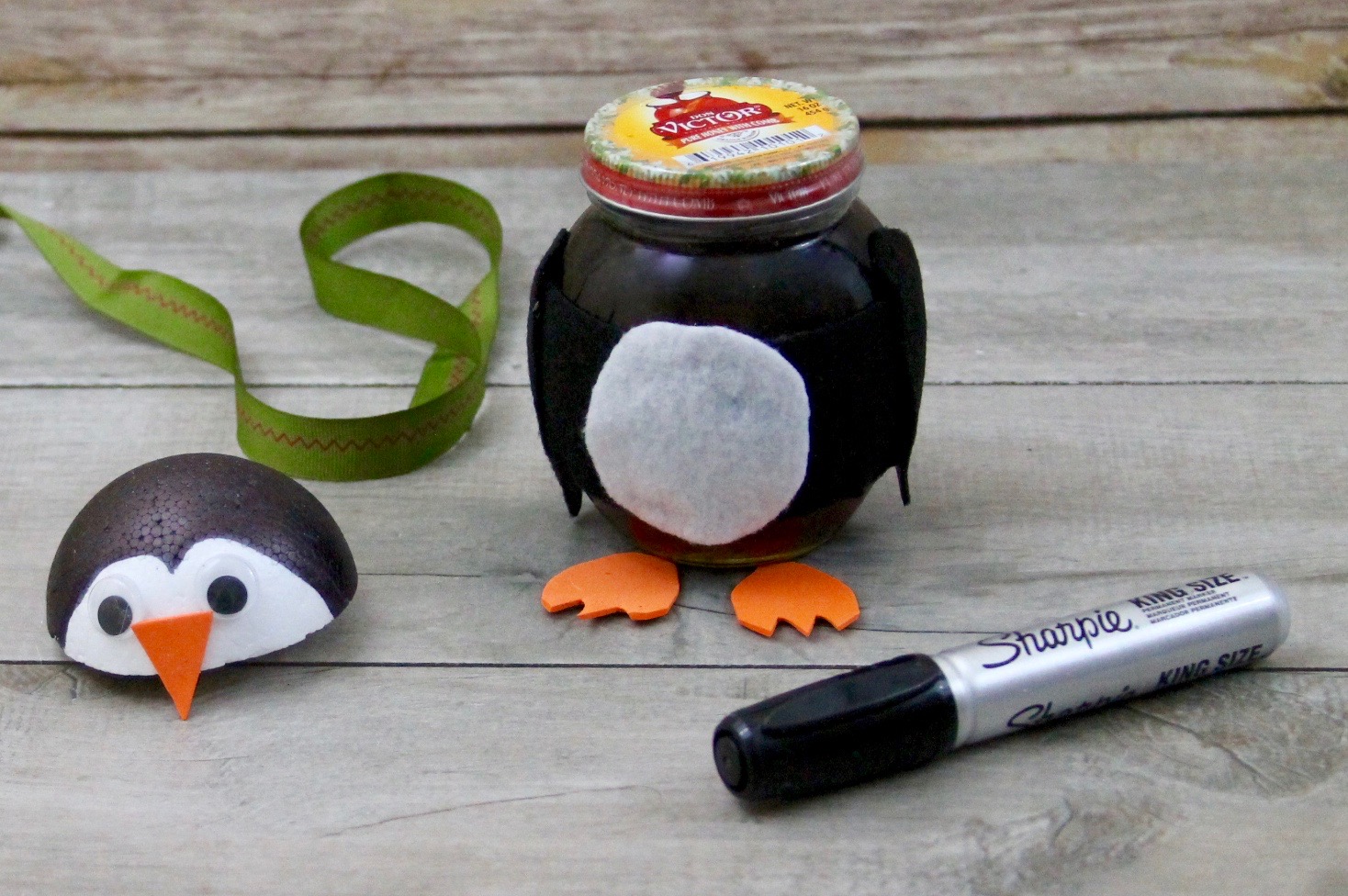 Materials to make the penguin honey jars:
Don Victor® Orange Blossom Comb Honey Globe Jars
Black felt
White felt
Orange foamy
Googly Eyes
Holiday ribbon for scarves
Styrofoam ball
Scissors
Glue gun
Glue sticks
White glue
Black Sharpie marker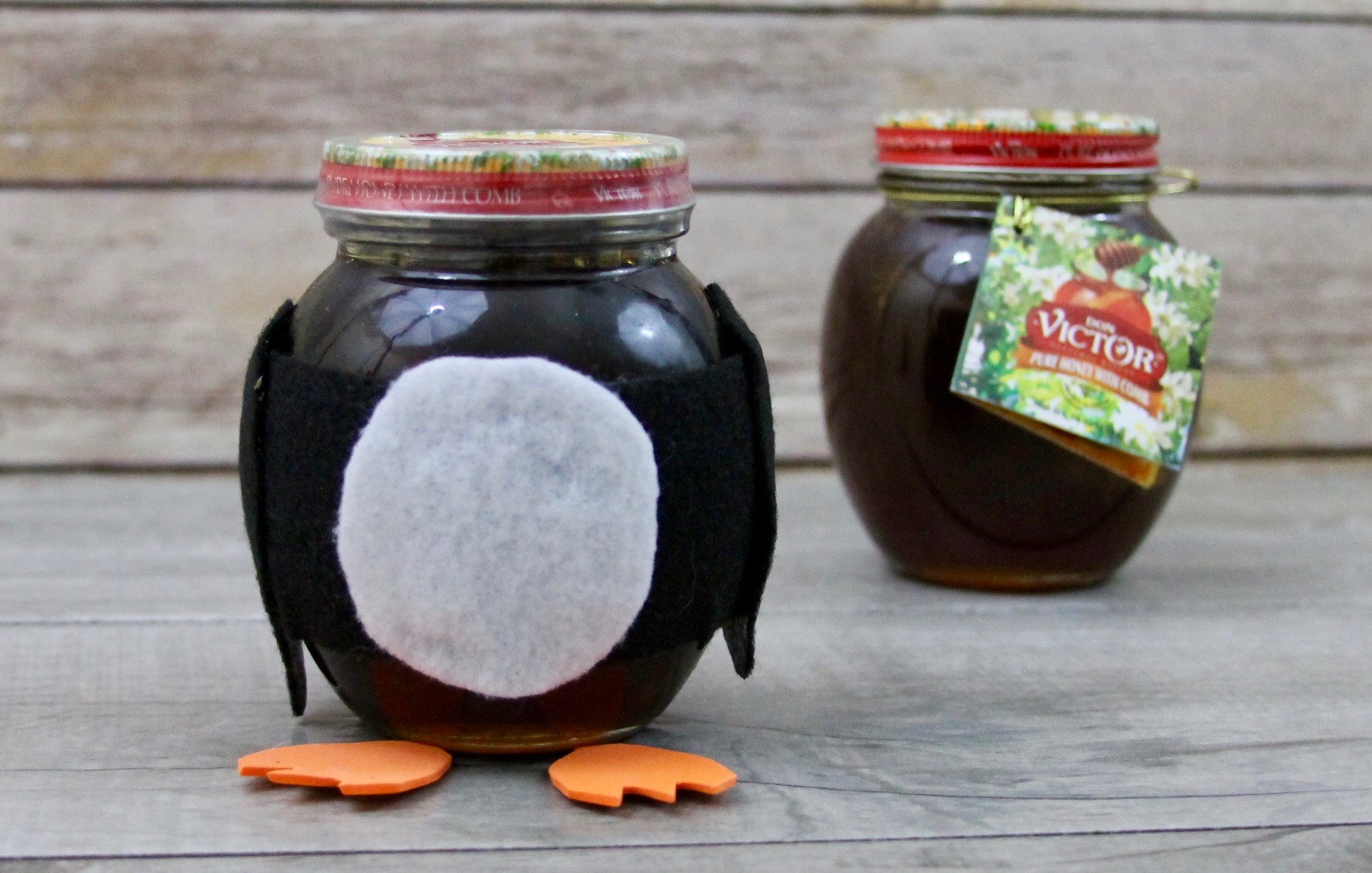 Instructions for making the penguin honey jars:
Step 1. Cut the Styrofoam ball in half
Step 2. From the black felt cut a strip about 2 inches wide to wrap around the jar.
Step 3. From the white felt cut a circle for the round belly.
Step 4. Cut the wings from the black felt.
Step 5. Cut the feed and the beak from the orange foamy.
Step 6. Using a giant black Sharpie marker paint the two halves of the styrofoam balls leaving a white area for the penguins faces.
Step 7. Glue the googly eyes and the beak to onto the Styrofoam sphere halves to make the penguin's faces.
Step 8. Blue the bottom of the Styrofoam ball to the top of the honey jar lid
Step 9. Wrap a piece of holiday ribbon around the penguin's neck.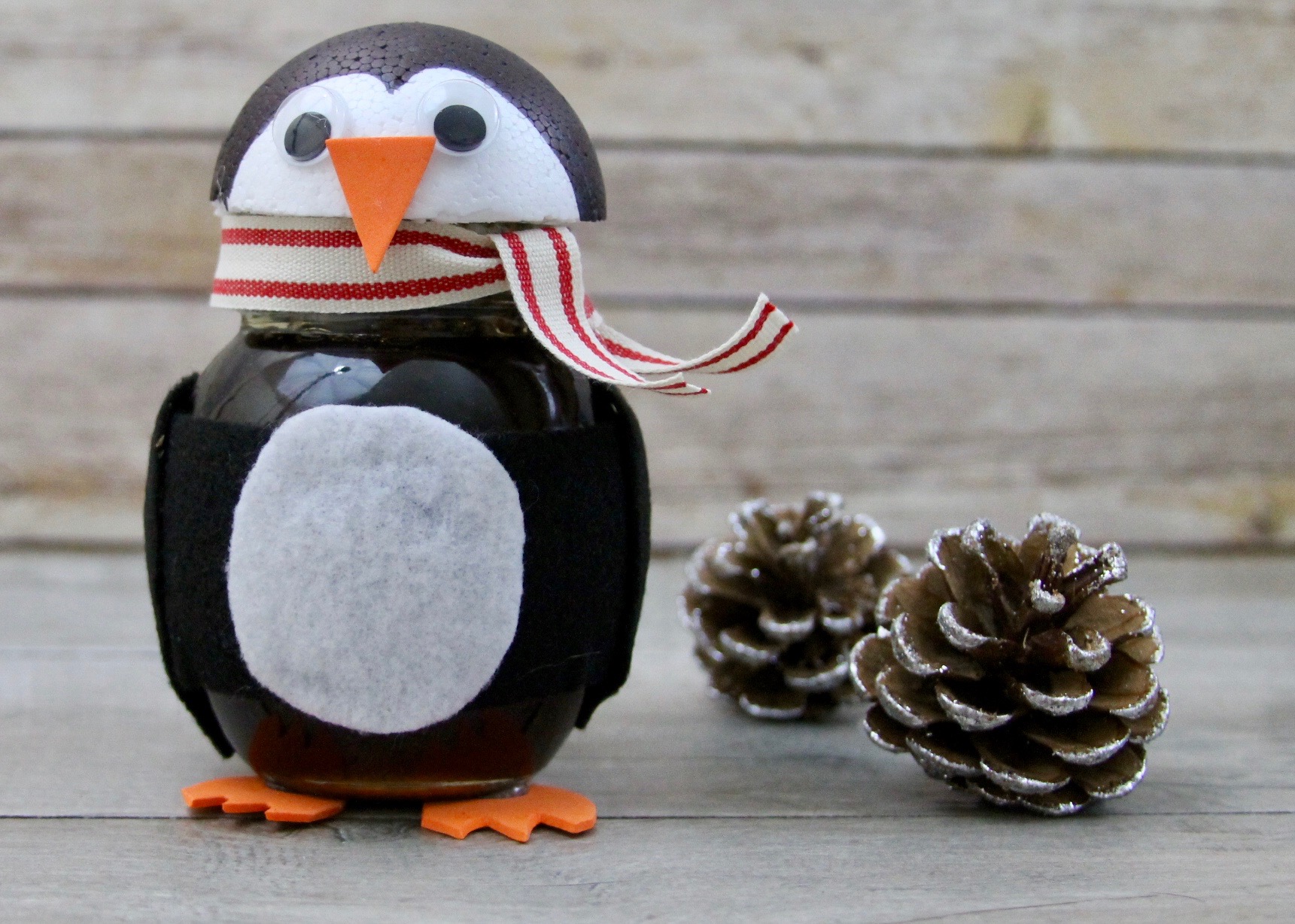 The honey jar penguins where a total hit, we even gave some to the grandparents and the best part is that we had so much fun making these. Don Victor® Honey makes for a great and inexpensive gourmet gift under $15.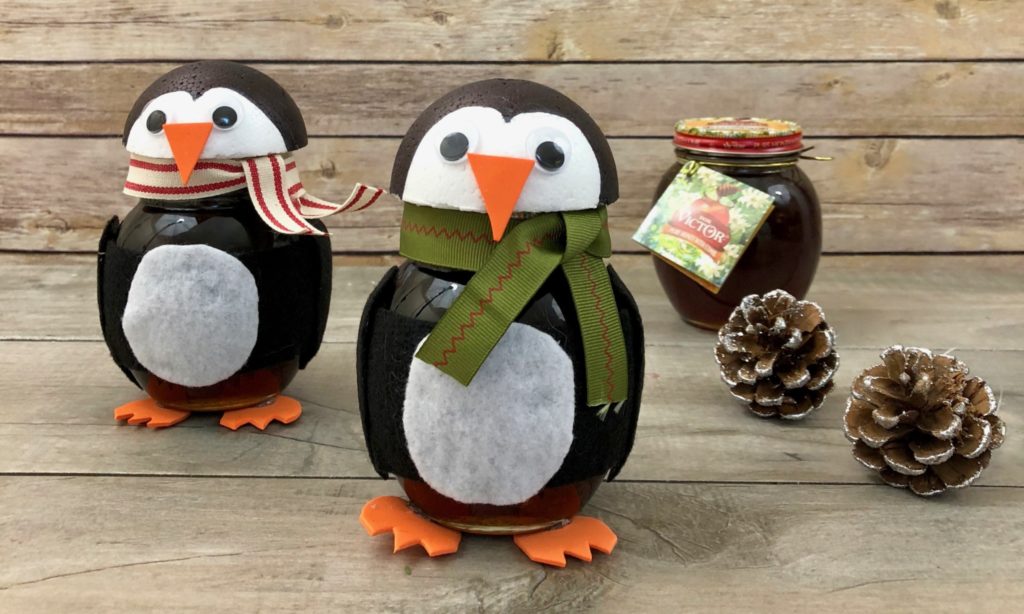 These will make a great gift for everyone on your holiday list and they are fun to make so you can enlist your children's help. Last year we made some elves with the Don Victor® Honey jars, you can check the tutorial for the elves here.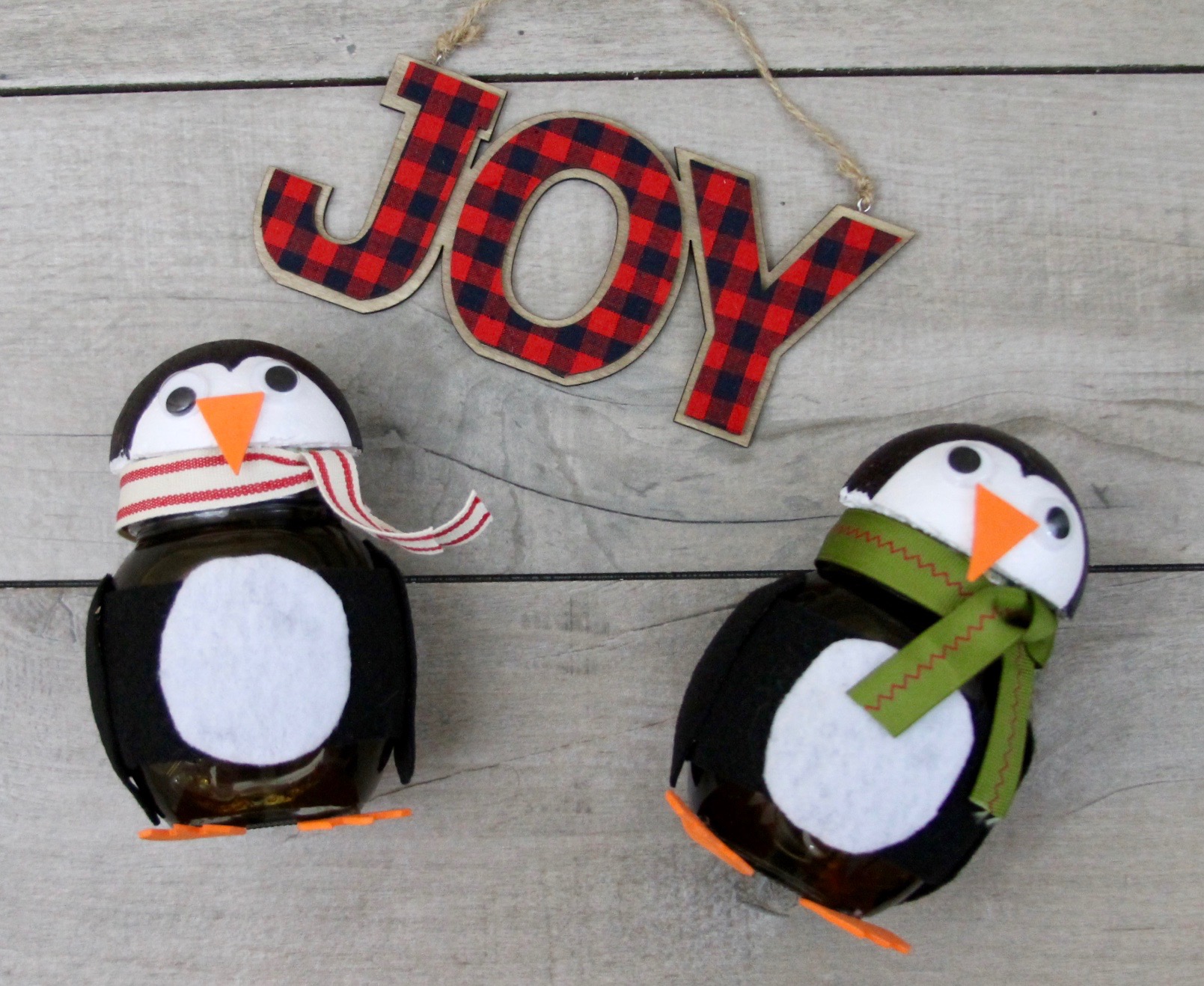 Using the honeycomb instead of just drizzling honey over foods not only gives your dishes a different texture but it also allows you to use honey in more ways. While adding honey to a salad may not make much sense adding pieces of honeycomb provides that sweetness and also a new texture to your salad. When honeycomb is added to hot foods it softens and becomes aromatic.
Adding a piece of honeycomb atop warm crostini, baked brie or even as part of a gourmet grilled cheese sandwich gives it that sweet honey taste without the honey running off your food and making a mess. The honeycomb looks beautiful too; that is why restaurants often use it as part of their fancy cheese platters and honeycomb makes for an interesting and delicious garnish for everything from appetizers to cocktails.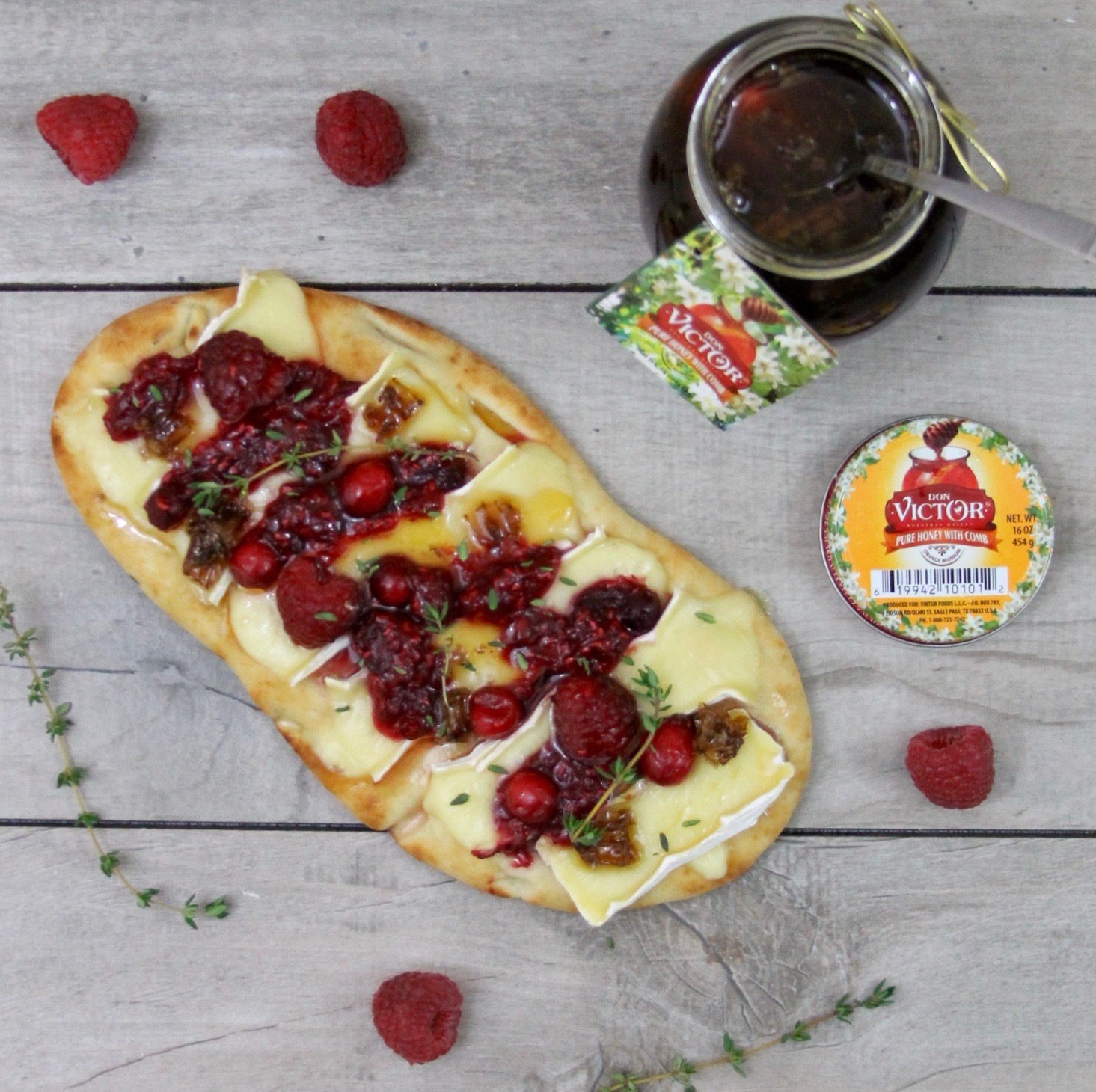 Last night we had people over and we made some brie and raspberry chutney pizzas. I drizzled honey and added some pieces of honeycomb to it and it came out amazing! You can check out the recipe for these brie and raspberry chutney pizzas here.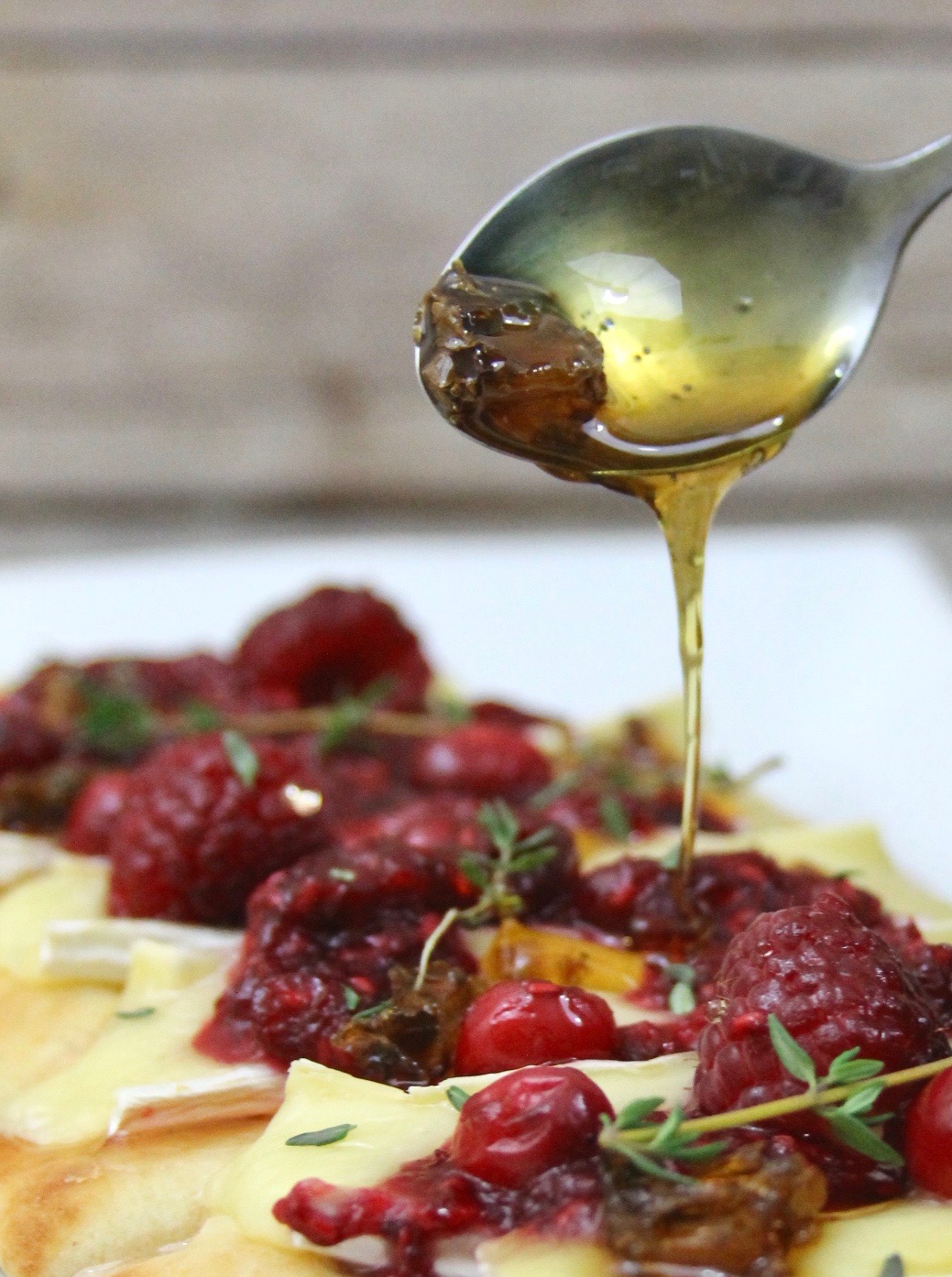 Be sure to look for Don Victor® Orange Blossom Comb Honey Globe Jar in the Hispanic aisle at Walmart.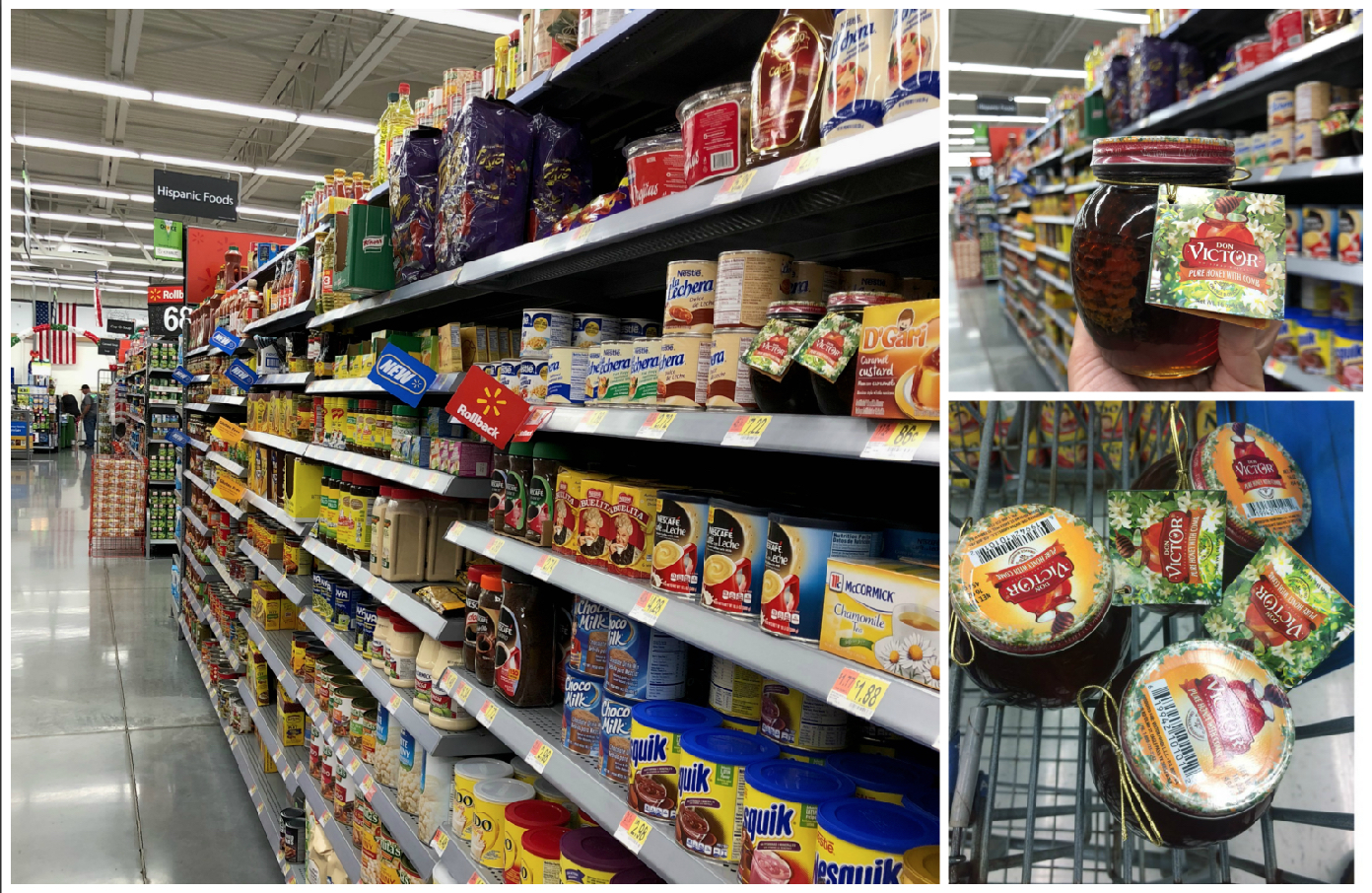 Check out the Don Victor® Honey Facebook page and the Don Victor® Honey Pinterest page for more recipes and inspiration on how to use the honeycomb! For more information about Don Victor® Honey visit their website here.