I've had a garage gym for years, and now that so many people are unable to go to the gym, creating your own home gym in your garage is a great solution. Moreover, building a garage gym doesn't have to be expensive. In this post, I will share a step-by-step process for turning your garage into a gym and recommendations for the best garage gym equipment that will not break your budget.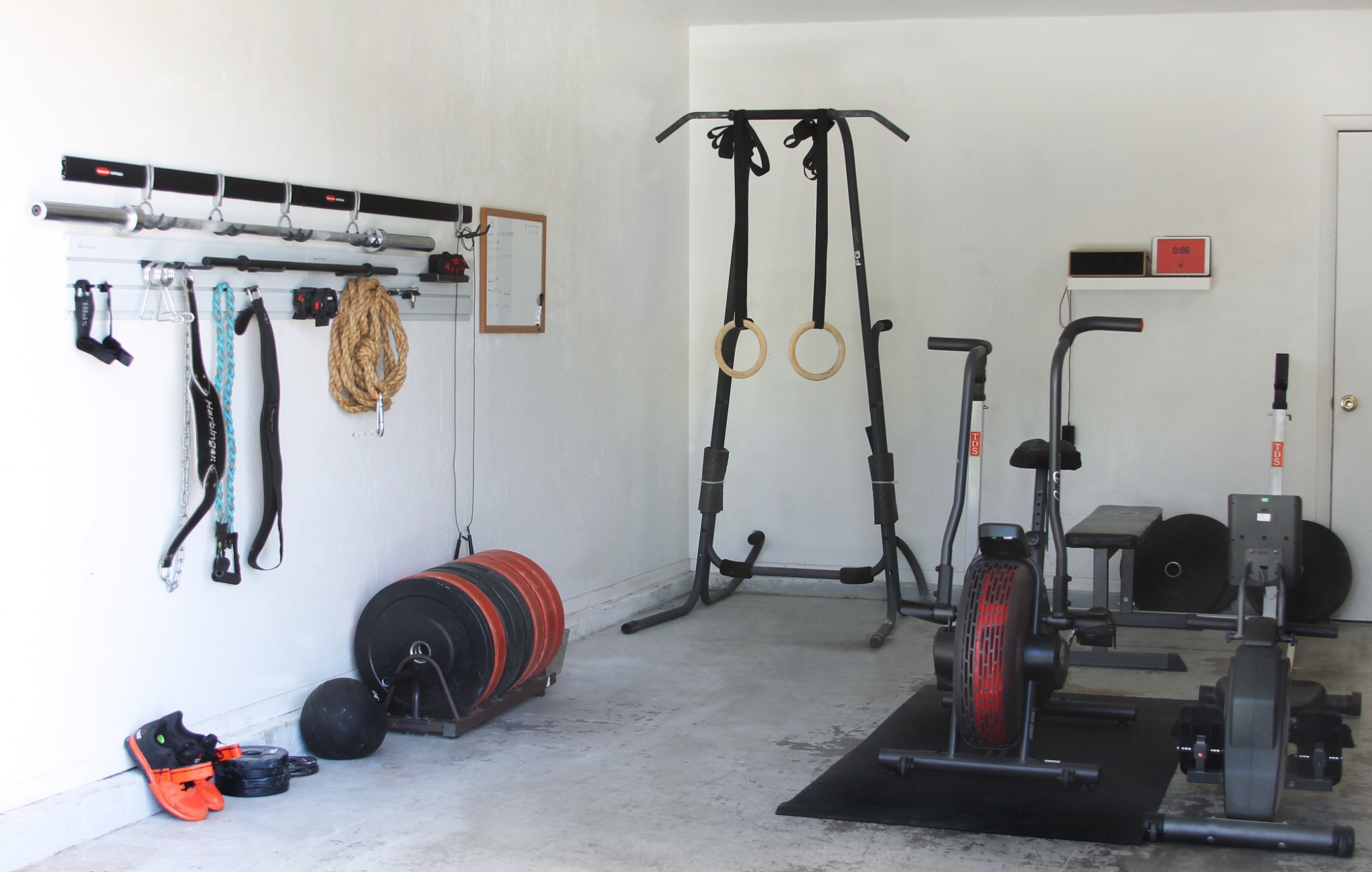 Turning your garage into a gym is a really fun DIY project; it will also save you so much time and money in the long run. Not only will you be saving on gym memberships, gas, and commute time, but you will also be able to work out more regularly and enjoy your workouts more.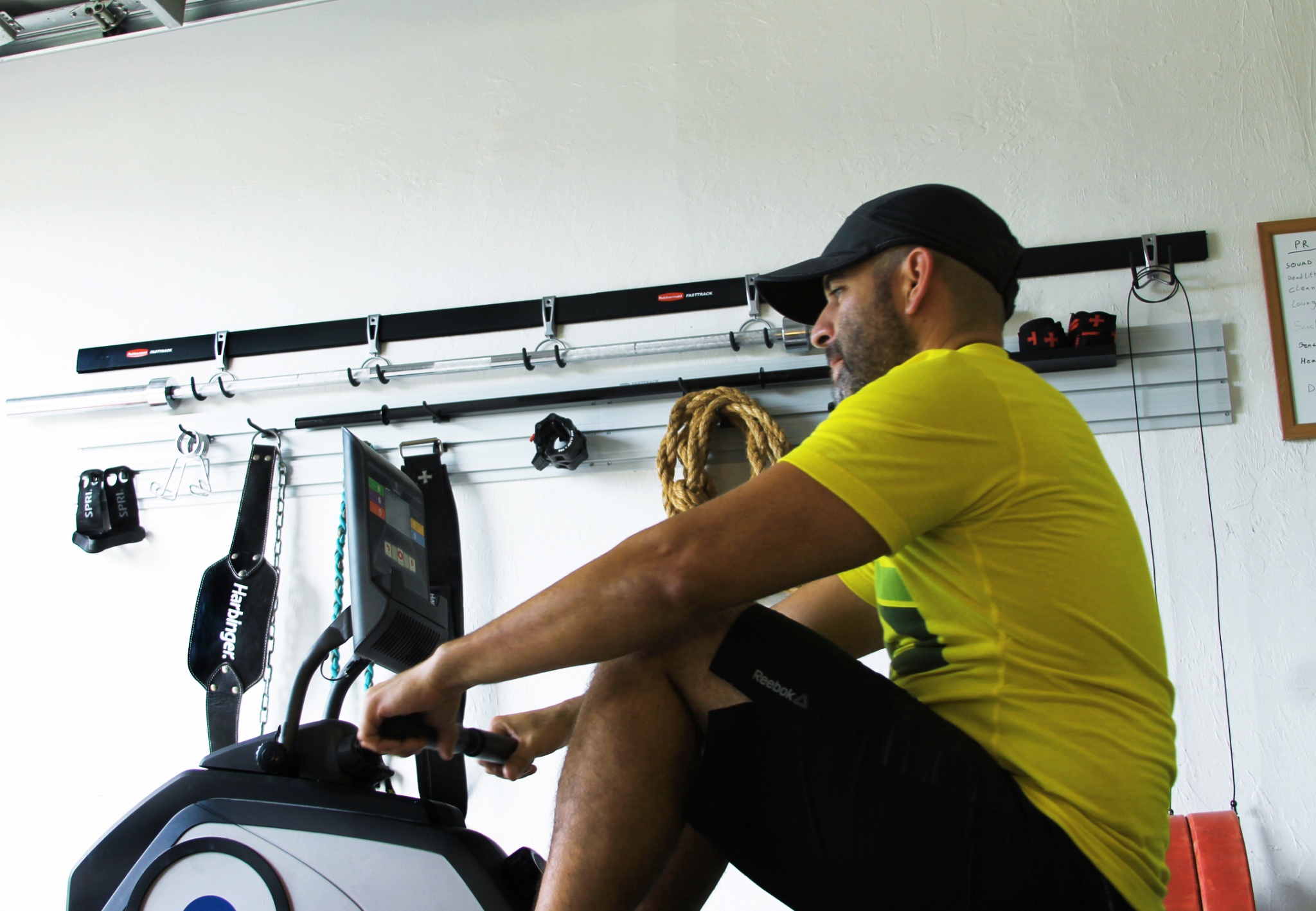 5 Easy Steps For Turning Your Garage Into a Gym:
1. Clear out your junk
Garages tend to be the place where everything ends up. Throw out, repurpose, and give away anything you have not used in the last year. You can even make money by selling things you don't use anymore.
2. Maximize space
The space in my garage is very limited, so fitting everything in there was the biggest challenge. I started making a floor plan to figure out where to put the machines and made sure to maximize the wall space. Finally, I found the Rubbermaid FastTrack Garage Organization System to be the ideal solution.
When it comes to vertical storage, it stores 10x more by using the space between studs. You can easily install it in just minutes, and it's also very versatile. Its heavy steel construction makes it extremely durable, and because it holds up to 1,750 lbs, it can hold lots of equipment. In addition, you can easily add a wide range of accessories to put everything you need and change it around anytime.
3. Focus on machines and equipment you will get the most use out of
Regarding workout equipment, stick to the machines you already use at the gym instead of trying something new because the ad makes it sound amazing. Also, make sure you have equipment for both cardio and resistance training like the Schwinn 470. In my case, because I do CrossFit, I have a lot of CrossFit equipment. Keep reading for my recommendations for the best and most affordable equipment for your garage gym.
4. Make the space comfortable and appealing
The most important thing when I work out is to have great music. So I have a good set of speakers to work out to the beat of my favorite tunes. You want a functional space, but making it clean and visually appealing also goes a long way to motivate your workout. I like that my garage organization system has a clean and elegant look.
5. Take the weather into consideration
We live in Florida, and our garage does not have air conditioning. So, buying a portable air conditioner and a fan was necessary! Also, if you live in a place with cold winters, you will need to take that into account in order to use your gym year-round.
Best Equipment for a Garage Gym
One of the hardest things when creating a gym at home is choosing the right equipment. I will share my top choices for affordable home gym essentials with you so you can build a garage gym even with a small budget.
Basic Equipment for a Garage Gym:
Weightlifting Barbell:
When it comes to a barbell, you should focus on a weightlifting barbell that can take the tear and wear for a long time to come. My best recommendation for a good quality barbell that will last you a long time is the CAP 7-Foot Olympic Bar.
Squat rack with pull-up bar attached:
A great budget-friendly option for a squat rack is the Fitness Reality 810XLT Super Max Power Cage. It does a good job and is an excellent value for the price. If your budget allows you to spend a bit more, I recommend it.
Weight Plates:
You can either buy bumper plates or metal plates when it comes to weight plates. Although bumper plates are more expensive than metal plates, I would highly recommend making that extra investment on bumper plates. Bumper plates are better for a garage gym as you can drop them without damaging the floor. If you do CrossFit, you will definitely need to buy bumper plates.
If you don't plan to do CrossFit or Olympic Weighlifting, you can save money by buying metal weight plates. You can also combine bumper and metal plates. CAP bumper plates are a good value for the money. And if you're looking for metal plates, XMark Black Diamond Plates are good quality, and I like that they have a 1-year warranty (as opposed to a 30-day guarantee which is the case with many others). Sometimes you can score great used weight plates if you have some patience and look for some locally on Craigslist or Facebook Marketplace.
Bench Press:
A bench press will get a lot of use. Beyond bench pressing, you can use it for many upper and lower body movements. When it comes to a bench press, look for one that is versatile and portable in case it's something you have to move around in your garage.
Resistance Band Training System
I really like resistance bands because they save a lot of space and let you do a lot with very little. My favorite is LIT AXIS, a portable smart resistance band training system that replaces your cable system, free weights, suspension trainer, pilates reformer, and more. They also have personalized coaching and premium metrics with their paid membership.
This basic equipment will give you what you need to start your garage gym.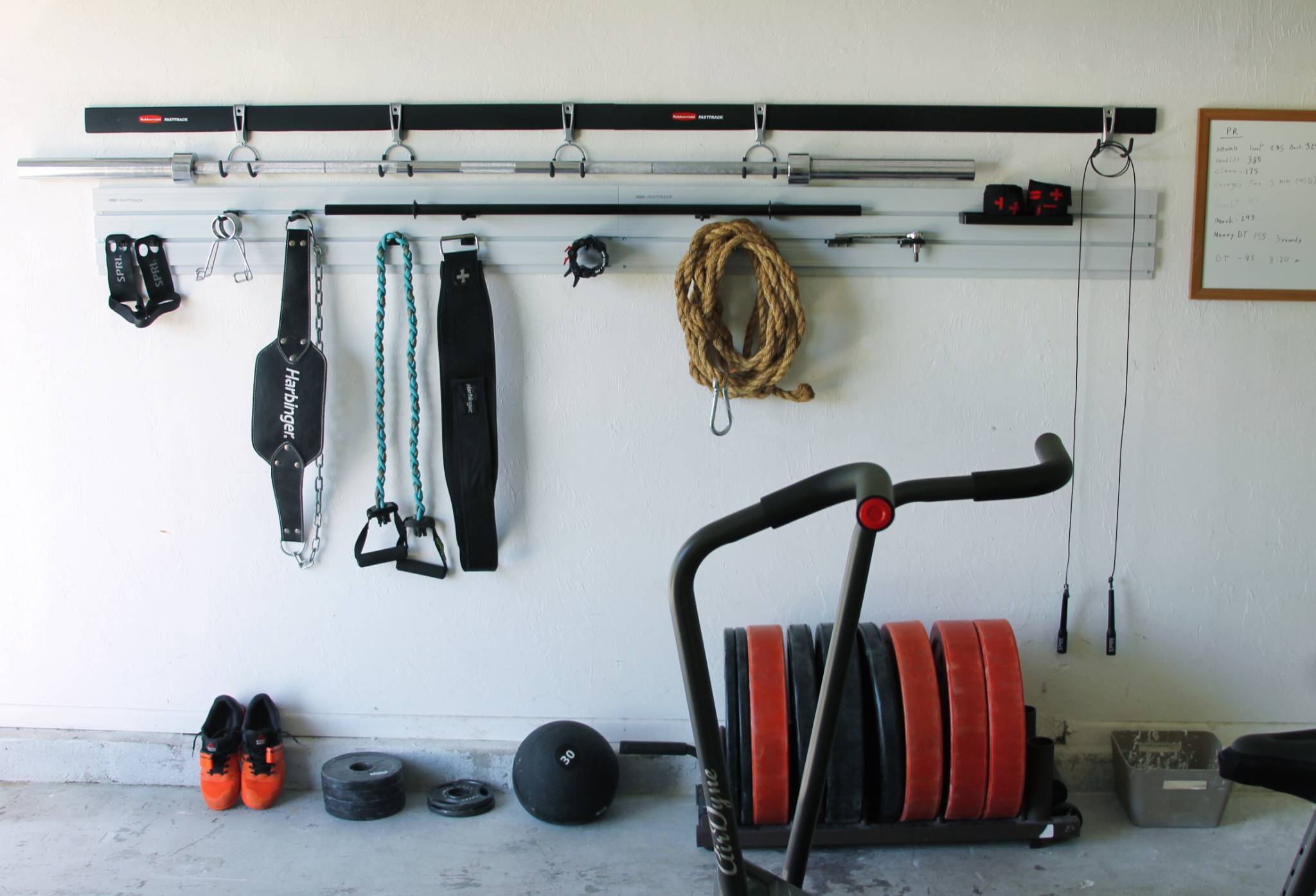 Tips for installing the Garage Organization System
Measure your space. Decide on which garage organization system you will be installing. Then, measure that space to know what fits in that space.
Take into account what equipment you will want on your wall to plan the installation around that. Always leave some space for expansion as you may want to install more accessories or even more rails once you acquire more equipment.
Make a plan. It does not matter if you are good at drawing up plans; making a simple drawing somewhat in scale will help you figure out how to maximize the space and make sure you have a place for everything. Don't worry if you don't get it right the first time! The great thing about doing this on paper is that you can change it around until you find the configuration that works the best for you.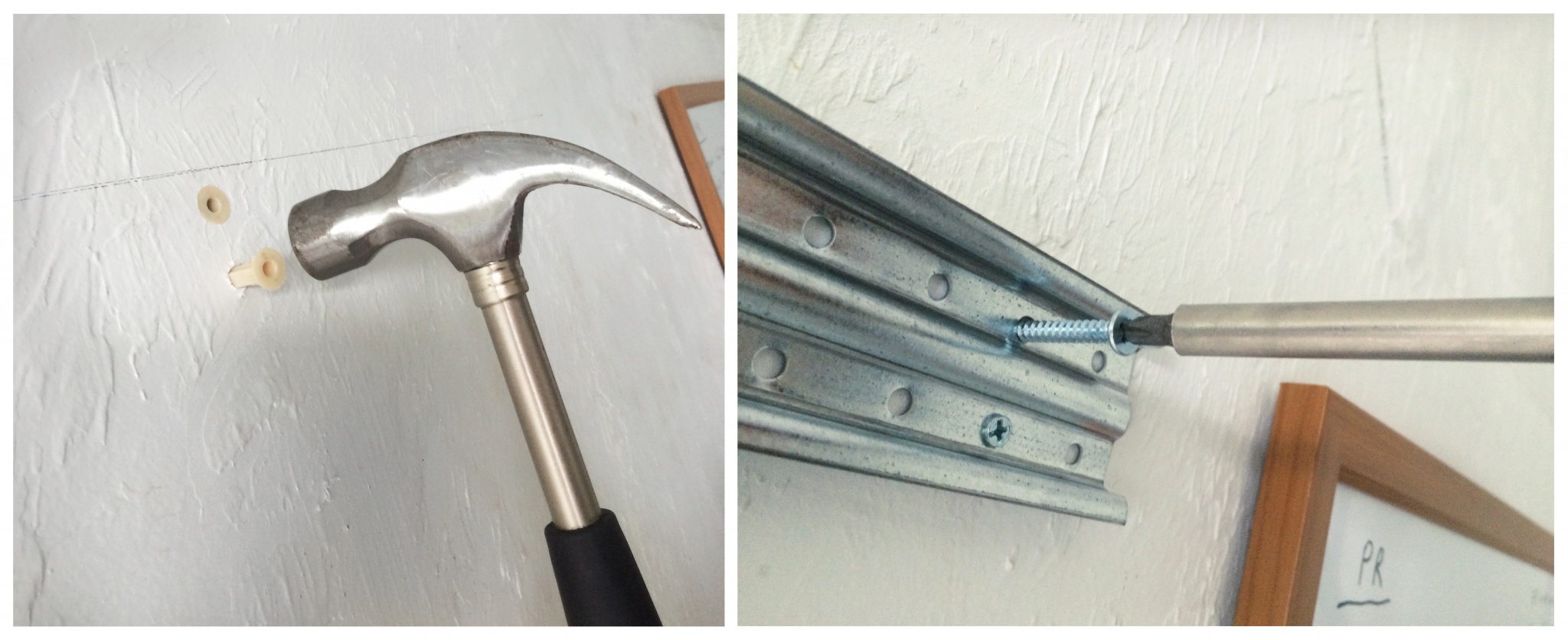 Start with your rails. The hang rails are the backbone of my garage organization system. The FastTrack rails are quick and easy to install. The heavy steel construction provides extra durability, and each rail holds up to 1,750 lbs.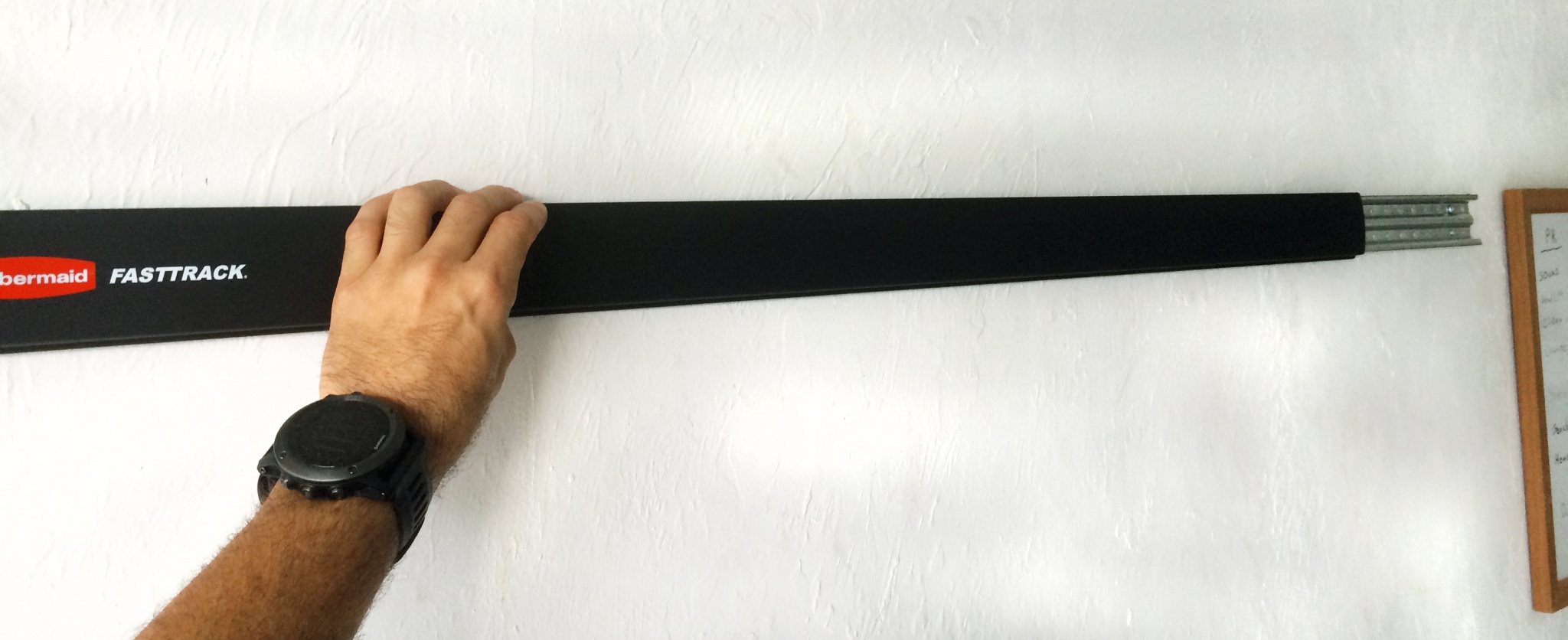 Choose your accessories. There is a great variety of accessories that easily attach to the rail. You just slide them; there is no need for screws. You can move them around to create a customized garage storage system that can change as you get more equipment, so everything is easy to move around.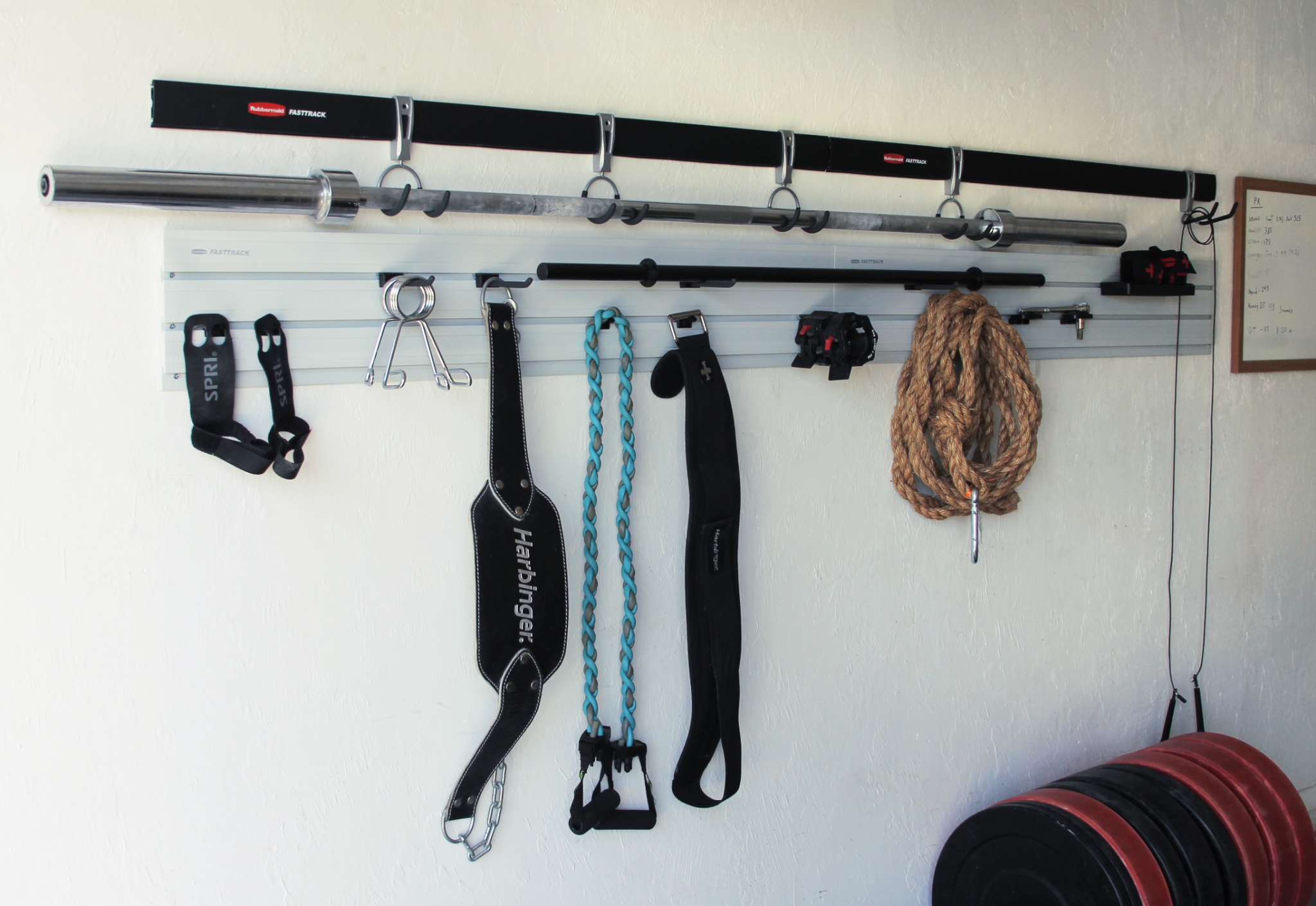 When I finished setting up every gym accessory, I could not believe how spacious my garage felt even though I have quite a few machines, including an air fan bike, a rowing machine, a squat rack, and gymnastic rings. I placed a lot of gear on the garage organization system, including a mobility bar, a 45lb weight lifting bar, a weight lifting belt, dip belt, wrist straps, lock-jaw collars, spring collars, climbing rope, and gymnastic grips.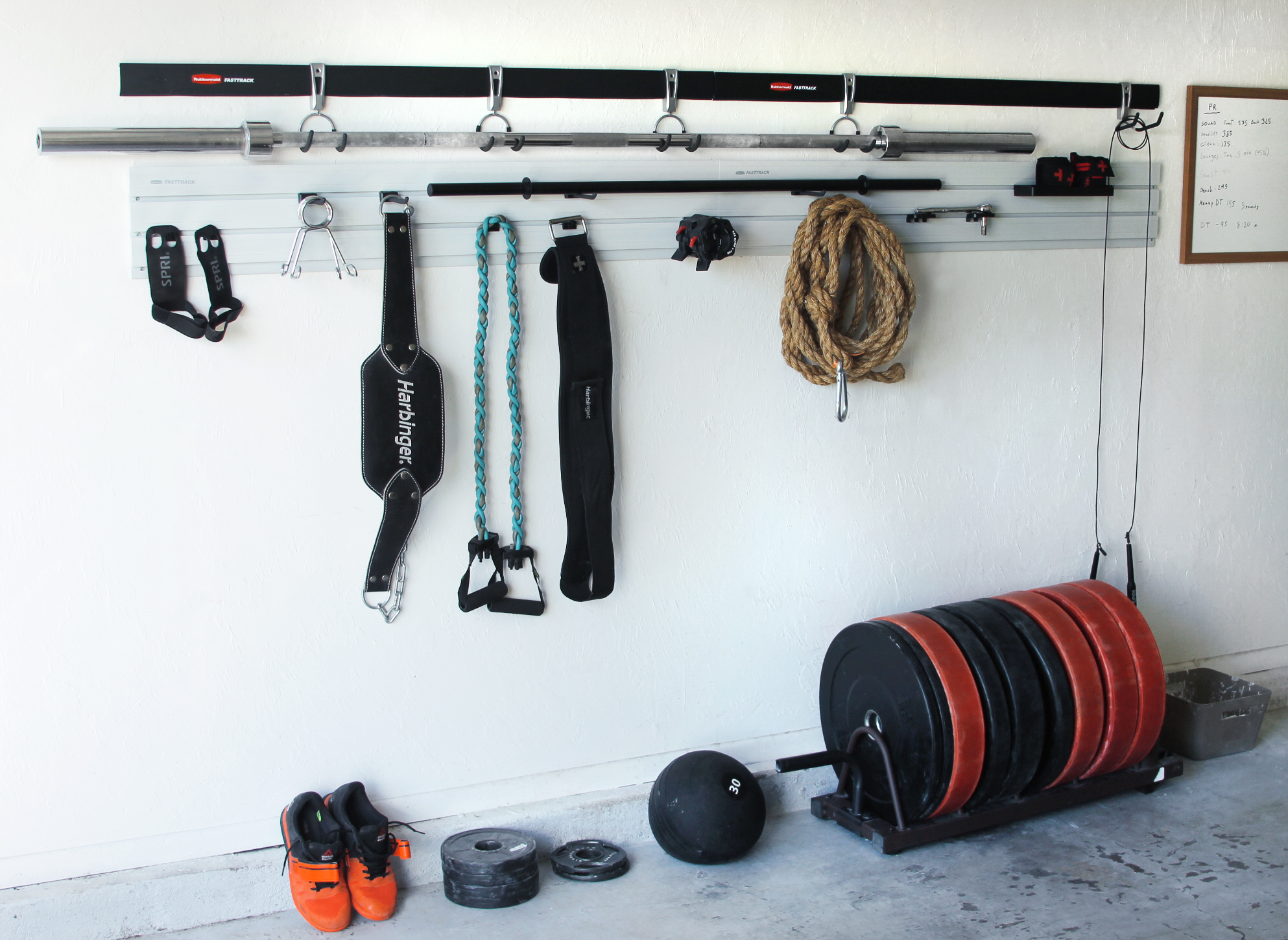 Other Healthy Ideas You Might Enjoy:
Maintaining a Healthier Lifestyle: Making healthier choices and living a healthier lifestyle shouldn't be a source of stress. So instead of taking away things that you enjoy, follow these tips for making better choices.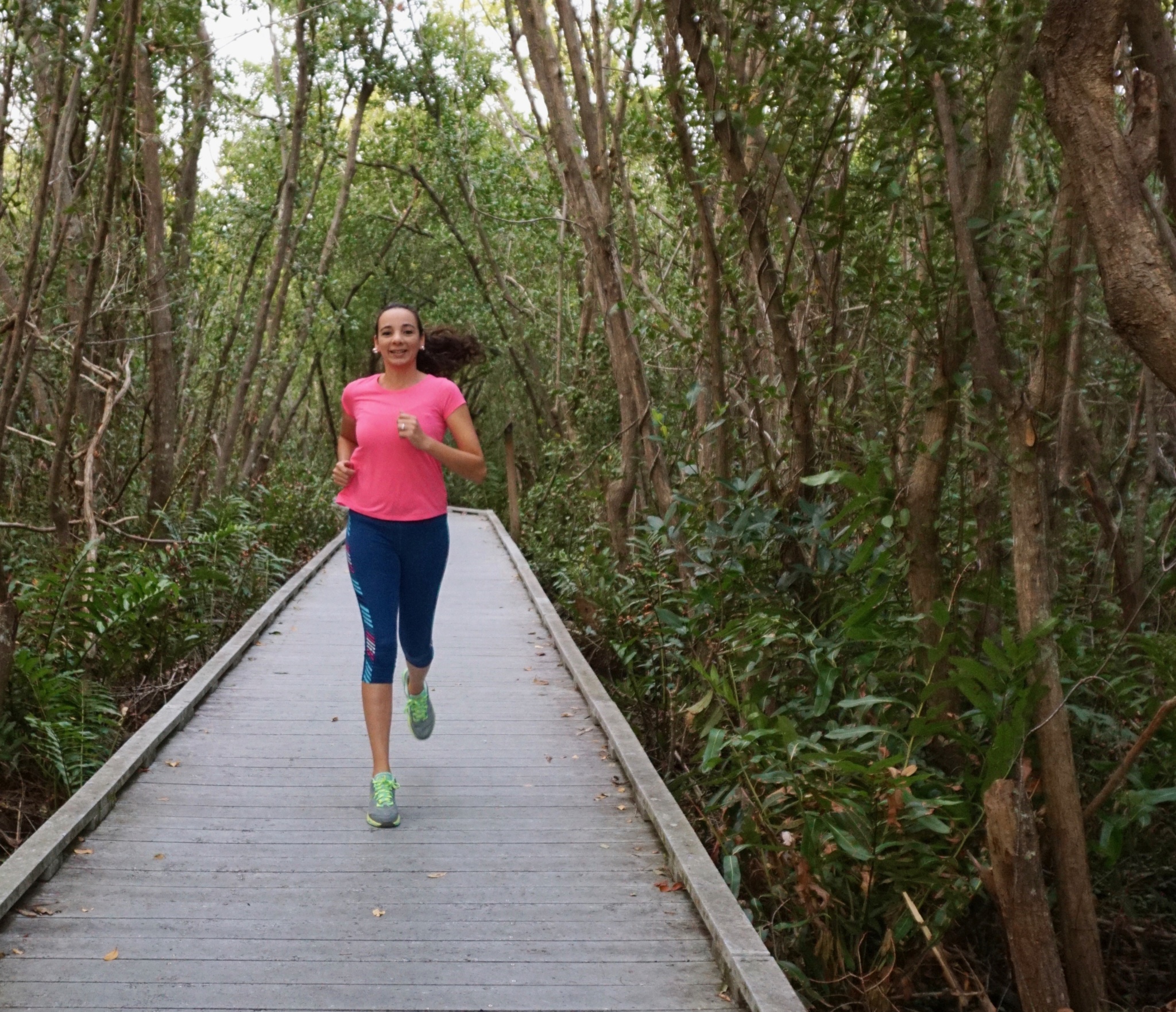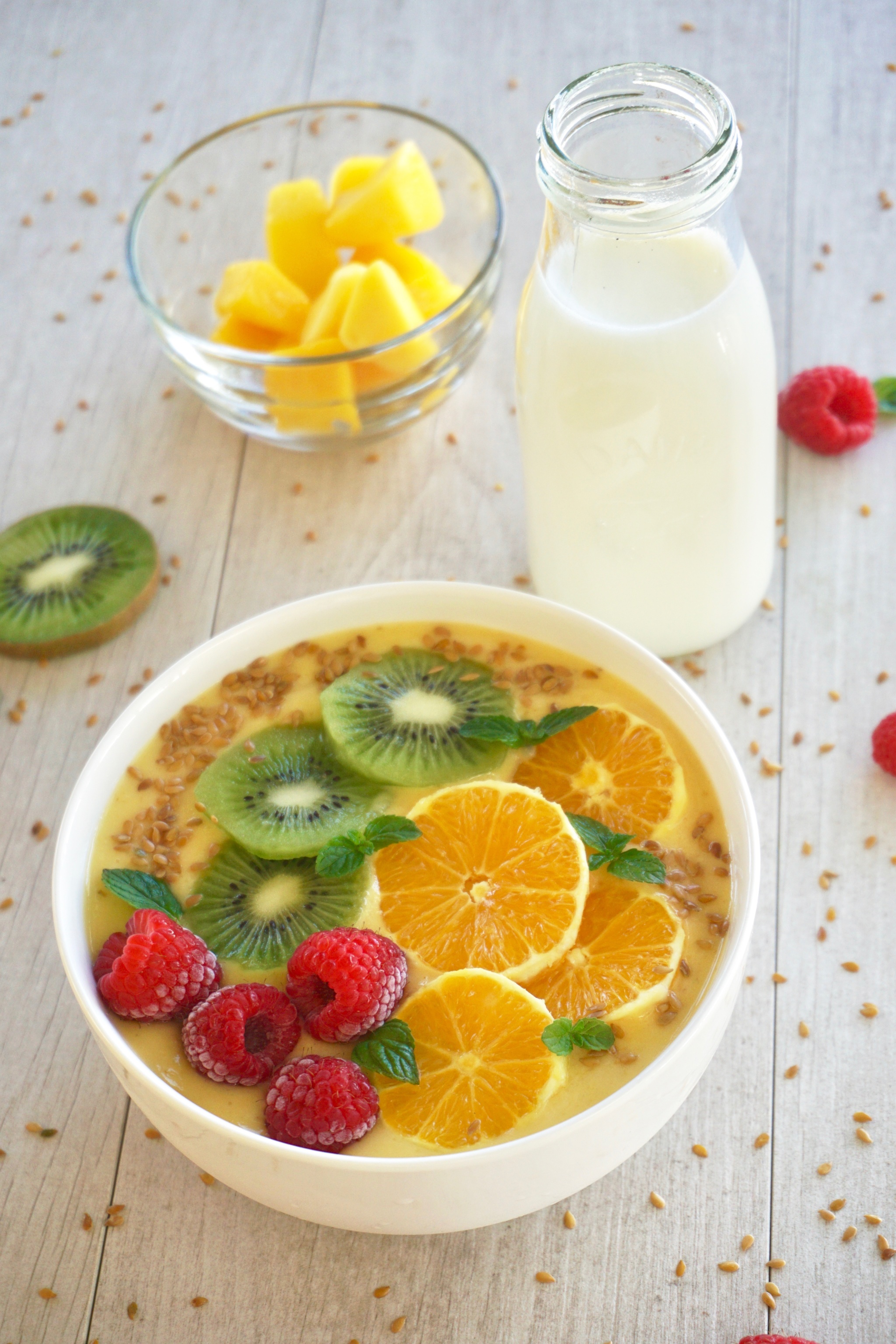 Thanks to a great organization system and some planning, I turned my garage into a gym in just a few hours. So now I have a fantastic place to work out right at home. Creating a gym at home can save you lots of money on gym memberships. But most importantly, it makes it easier to work out! Now I take advantage of my time better since I don't have to drive anywhere; there is no excuse for not going to the gym if the weather is bad!

Latest posts by Cesar Diaz
(see all)