Hiking with your dog is a great way to enjoy nature and get a little exercise. These tips for hiking with dogs will ensure you have an amazing hike with your furry friend.
Best Tips for Hiking With Dogs
We love to hike as a family and including our dogs in our outings is a big part of the fun. Heading out to your favorite hiking trail with your dog takes a little planning to ensure you both have a safe and happy hiking trip.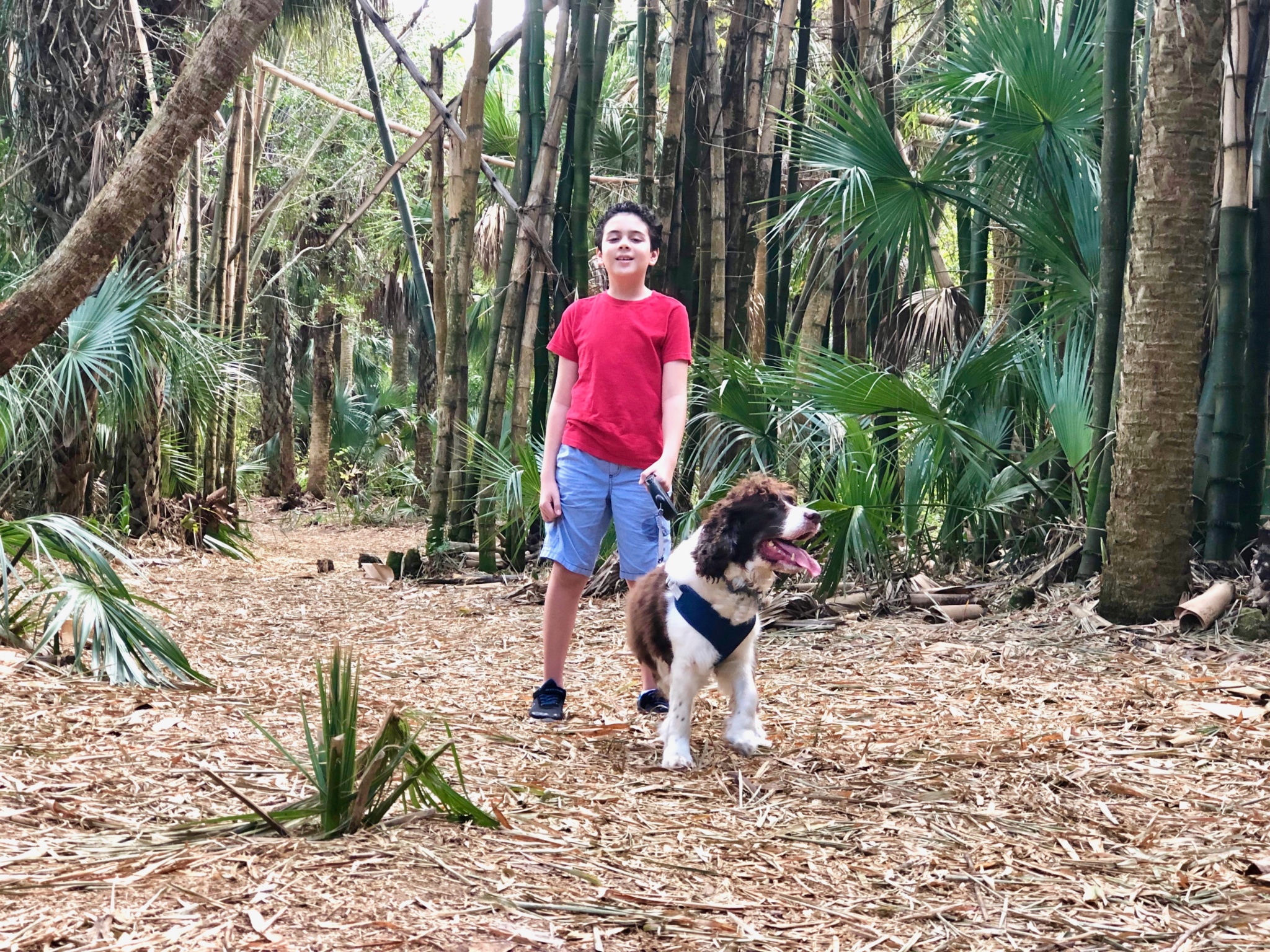 1. Find a Dog-Friendly Trail
The first step to planning a hike with your dog is to find a good hiking trail that is dog-friendly. For the safety of the land and the people hiking, many state and national parks do not allow dogs on their hiking trails, so it's important to make sure your chosen trail is dog-friendly before heading out. It's also a good idea to check on the trail's rules regarding leashes to make sure you and your dog stay safe on your hike.
If you enjoy spending time with your dog you can even make some money from something you love doing. No matter where you live there are always lots of jobs that involve spending lots of time with dogs. No matter where you live you can find dog walking jobs in Ottawa or dog sitting jobs in New York and everything in between. You could turn your love of dogs into a source of income.
2. Prepare Your Dog
A hike can be physically draining, so it's important to make sure dog is prepared for the trek. Take your dog on long walks around the neighborhood to build up their endurance and toughen their paws for the rough terrain. These walks are also a great opportunity to practice your dog's obedience training, which will come in handy if you plan to allow your dog to go off-leash on your hike.
It's also important to have the right hiking gear for your dog from a good harness to the right water bottle. If you're going to be hiking on rocky terrain you want to protect your dog's paws with paw protective wax . For larger dogs a dog dog hiking backpack is a great idea so they can carry their own snacks, water and other gear.
3. Bring Food and Water
Hiking can take a lot out of your dog. Make sure you have food on hand for them to refuel and enough water to keep them hydrated throughout the hike. And don't forget to pack a pet water bottle and a collapsible bowl for their water to make it simple for them to get a drink when they're thirsty.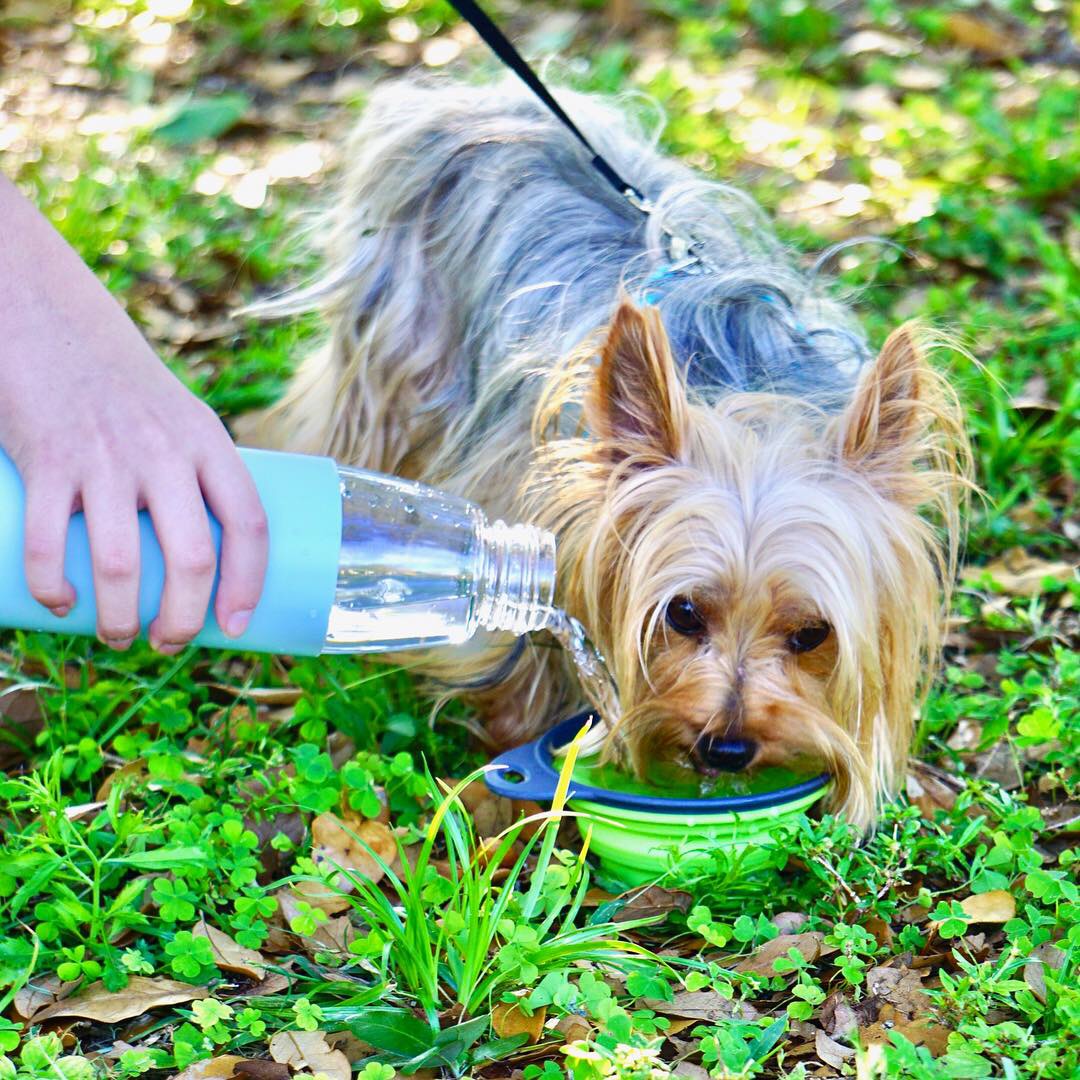 4. Leave No Trace
If you're a seasoned hiker, you know how important it is to leave no trace as you hike. So, in addition to making sure you clean up after yourself, you'll also need to clean up after your dog. Don't forget to pack extra baggies to carry the dog poop with you or a shovel to bury it.
5. Do an After-Hike Check-Up
Since your dog is walking low to the ground throughout the hike, it's important to give them a good inspection after you finish hiking. Check your dog's fur for ticks, cuts, and burs before you get in the car, then give your dog a good bath when you get home to give them a closer inspection for any other injuries or biting bugs.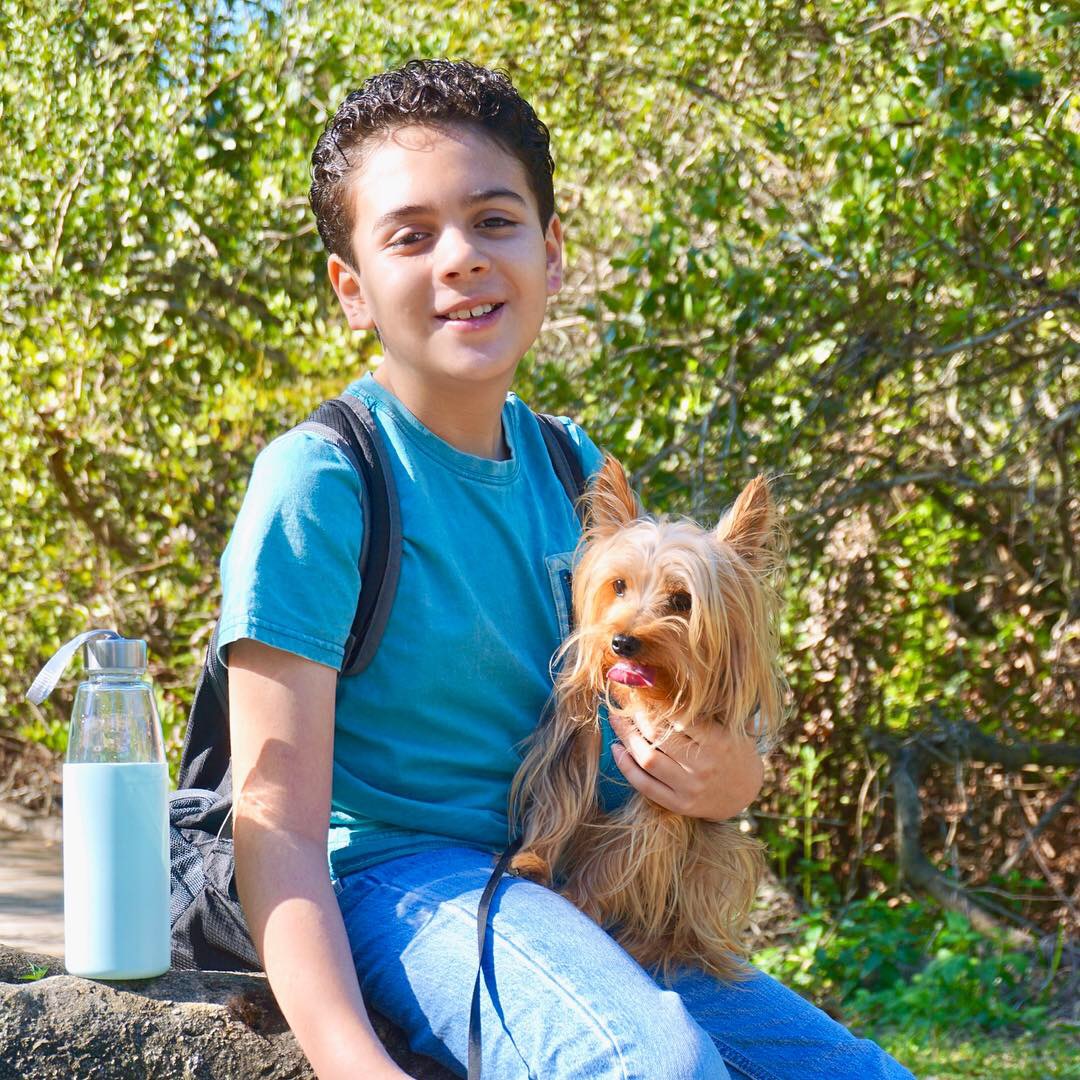 You can also check out my tips for taking your dog to the beach here.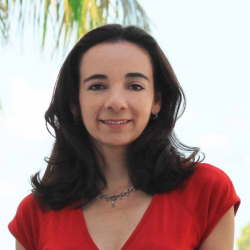 Latest posts by Paula Bendfeldt-Diaz
(see all)