Motivation is very important in language learning whether it be an adult or a child. If a child doesn't have any reason to learn their heritage or second language, they will generally resist and/or give up. Certain techniques are very helpful when trying to pass down a heritage language to a child. I will cover five that I know of off hand here.
1. Travel To A Country Where They Speak The Language
I put this one as number one because it's my favorite! I love to travel, and it's so important for kids to get out of their 'comfort zone' and hit the road with mom and dad. In our case, we are teaching our son Spanish, and while he is still young, we have already made a few trips to Mexico. It is super important for children to realize there are places where they will have to speak the language to get along. his gives them additional motivation to learn the language at home or hire an online language tutor.
2. Buy Their Favorite Books And Movies In The Target Language
This one is fairly self-explanatory. I read a blog once that talked about how the mom would buy their favorite books on amazon, in the target language, and have them show up as presents from grandma and grandpa; gift wrapped and all! The kids got excited about their new presents, and they were exactly what they wanted. This gave them the extra motivation to devour the material in their 'target language.'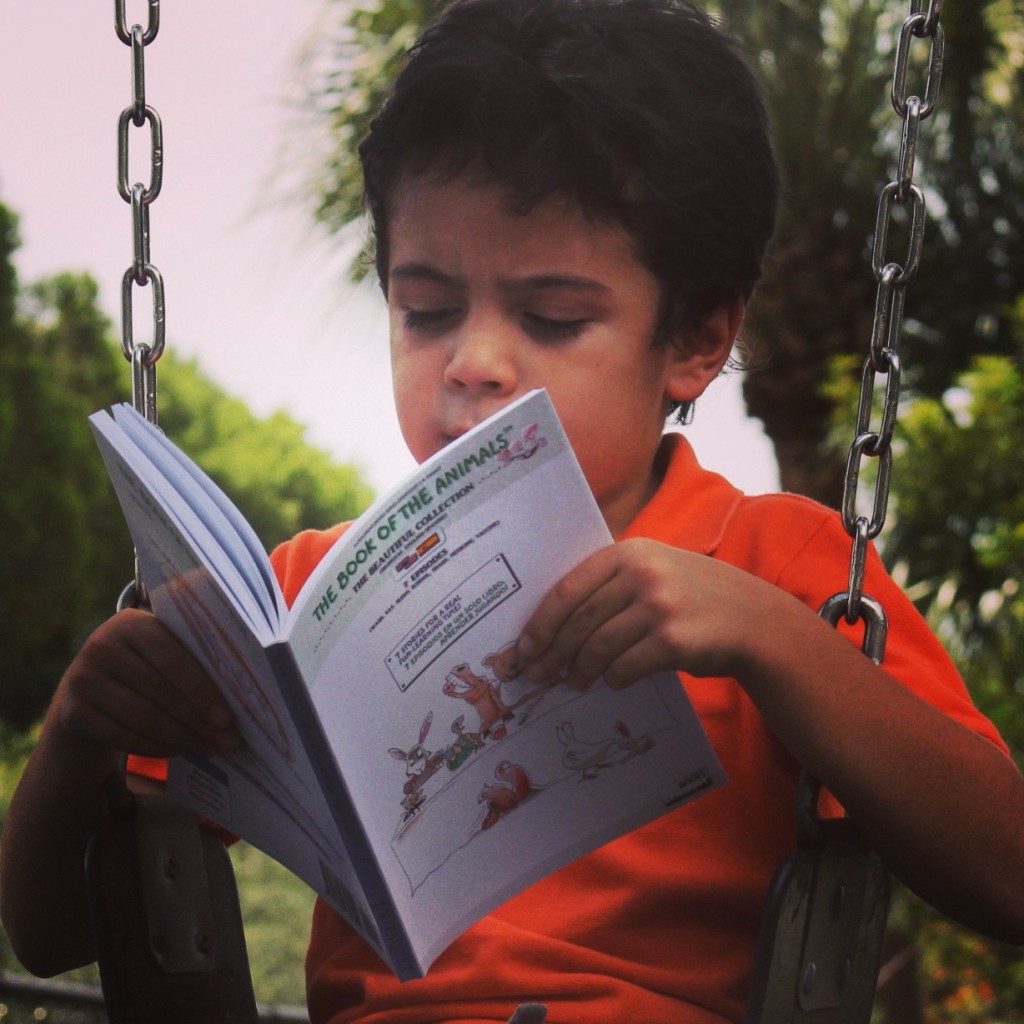 3. Reinforce The Language In All Conversations
In conversations with the children, if they are prone to switching back to the community language, subtley remind them to stay in the heritage language. Keep speaking in your L2 while they switch back to L1, and hopefully they get the picture. There are conflicting ideas on whether or not you should outright correct them, scold them, or demand they speak the home language. I think this heavily depends on the kid, however being consistent and predictable will help encourage the child to speak their heritage language.
4. Find Groups Of People Who Speak The Minority Language
Finding a church in the minority language or a local club, restaurant, or whatever is a great idea! A place where the child gets some regular use out of their language and can legitimately communicate with other people who speak the same language. If there are grandparents around that only speak the language it is a great perk! Let grandpa and grandma babysit and head out on the town. (my plan!)
5. Encourage Them To Make Friends In The Target Language
Kids talk to their friends all the time. It's never ending. They talk, play, imagine, create, and role play. These are all great ways to develop language. Creative play and language development has been well documented. Play is a catalyst to language abilities, and one of the things that help children develop their language skill. If they do this creative play with other children in their heritage language, it will only reinforce it. It also, obviously, allows for more exposure to the minority language.
These are just five quick ideas to help you make a more comprehensive plan for your child's linguistic development and encourage their bilingualism. Combine them, expand on them, and tweak them to fit your personal situation. There are so many benefits of being bilingual and reasons to encourage it, as well as ways to do it, and it's astounding. Consistency is key in raising bilingual children!
Jeffrey Nelson
Read more articles from him at LivingBilingual.
Latest posts by Jeffrey Nelson
(see all)