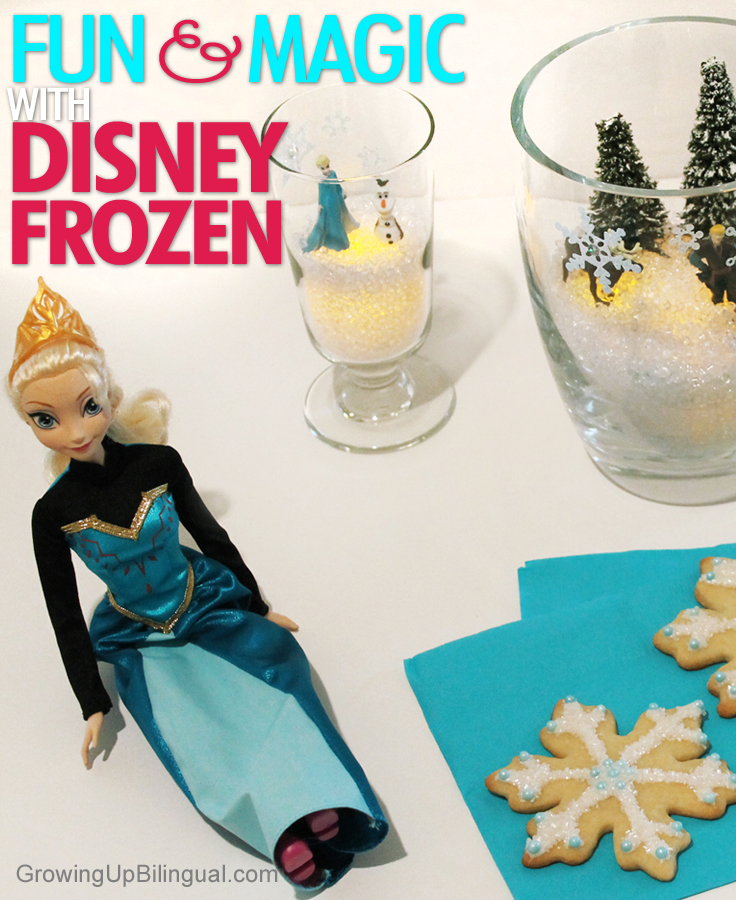 My daughter is a huge Disney fan, she loves everything Disney and she had been waiting for the new Disney movie FROZEN to come out, to the point that she had even memorized the date it was coming out on theaters.  We had been unable to watch it so last weekend we decided to surprise the kids by planning a magical FROZEN day.  Our day started with the whole family headed to the nearest movie theater. When we arrived my daughter's eyes just twinkled with excitement and happiness.   My 6 year old little man was not that thrilled, he likes race cars and he figured he would not enjoy this "girly" movie at all but he was in for a treat.
I have to say I was pleasantly surprised by FROZEN.  It veered away from the regular princess meets love of her life plot and it focused on the relationship between Anna and Elsa.  The movie was about sisterhood, about family and about finding your true self.  Additionally, and  to the delight of both of my kid's, the movie was fun.  Sven and Olaf complimented the plot with lots of funny situations and physical comedy which had my little guy laughing out loud throughout the movie.  For our family the movie was specially magical because since we live in Florida my kids think that snow is something that almost sounds too fantastic to be real.  And to be completely honest, having lived all of my life in places with a warm weather year around snow and ice seem pretty fantastical to me as well.  Last year we spent the holidays "up north" and they got to see snow, even if it was only for one day it has probably been one of the most fun day's they've had ever.  So a snow covered world  with ice castles and a talking, walking snowmen was for them truly magical (ok, fine for me too!).  After the movie both of my kids where jumping with excitement (literally) telling each other about their favorite parts.  I love it when they find something that they can talk about and share because they are very different and when I see them bonding and sharing something like this my heart just melts.
That afternoon we made some Disney FROZEN inspired snowflake cookies and the kids had fun decorating them with frosting and sparkling sprinkles.  My little man was super interested in learning more about snowflakes and how they are formed, he is such a curious little guy.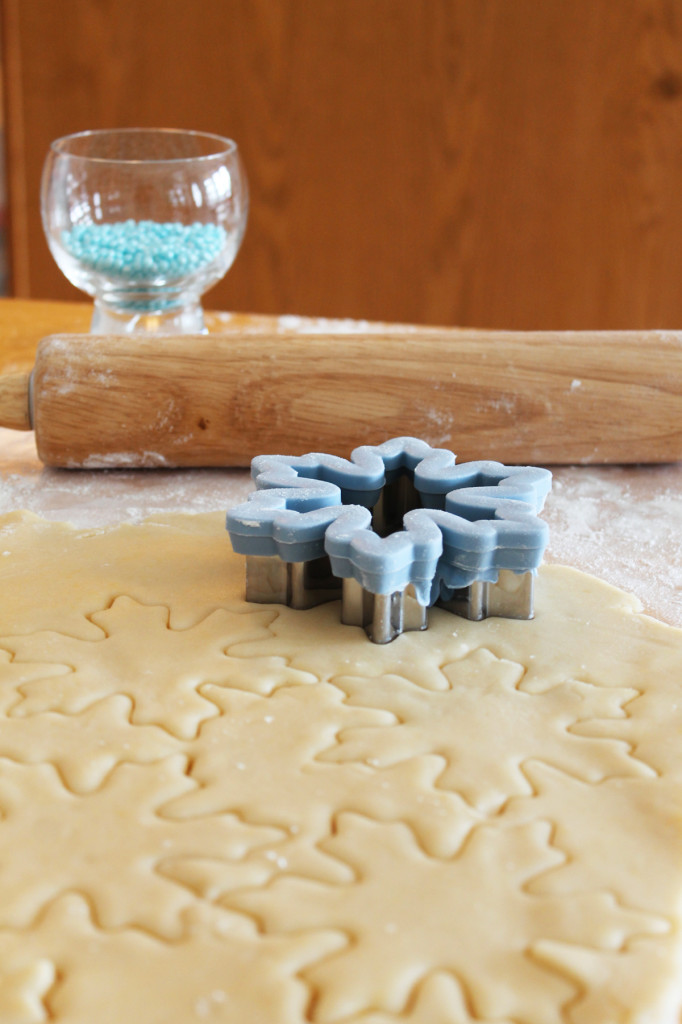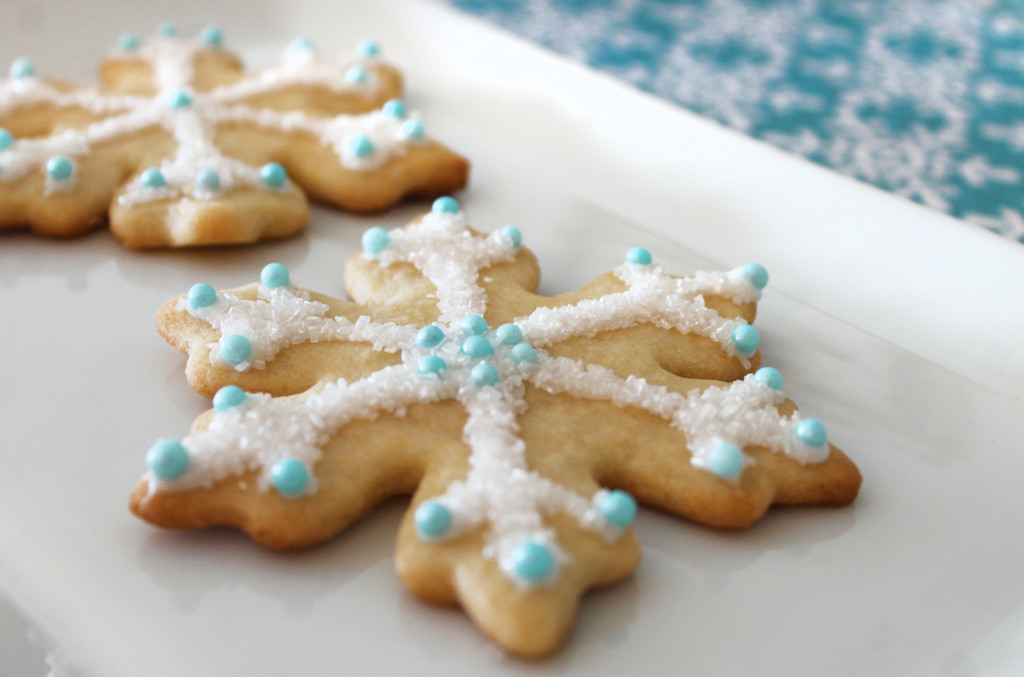 I wanted to make something that would really capture the magic of the movie and the beauty of snowy landscapes so that the kids could remember the fun day we had.  I grabbed some vases and glass cups, t-lights, the FROZEN action figures, some miniature trees and snow flake stickers and we got busy making terrariums.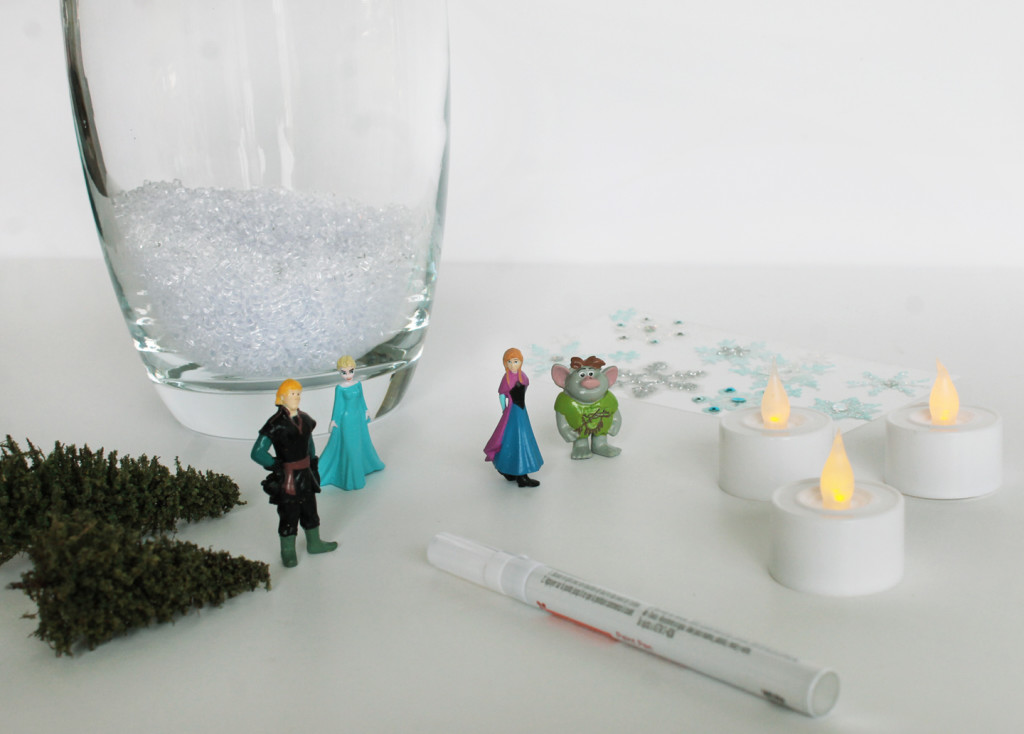 First we placed the t-lights inside the glass containers and then covered them with a decorative filler we got at the craft store or you can also use sparkling plastic snow.  I painted some snow on the trees with a white paint marker and placed the stickers on the glass.  Then the kids and I had fun putting the FROZEN character figures inside the terrariums.  My daughter loved it so much that she asked to sleep with one of them in the room as a night light.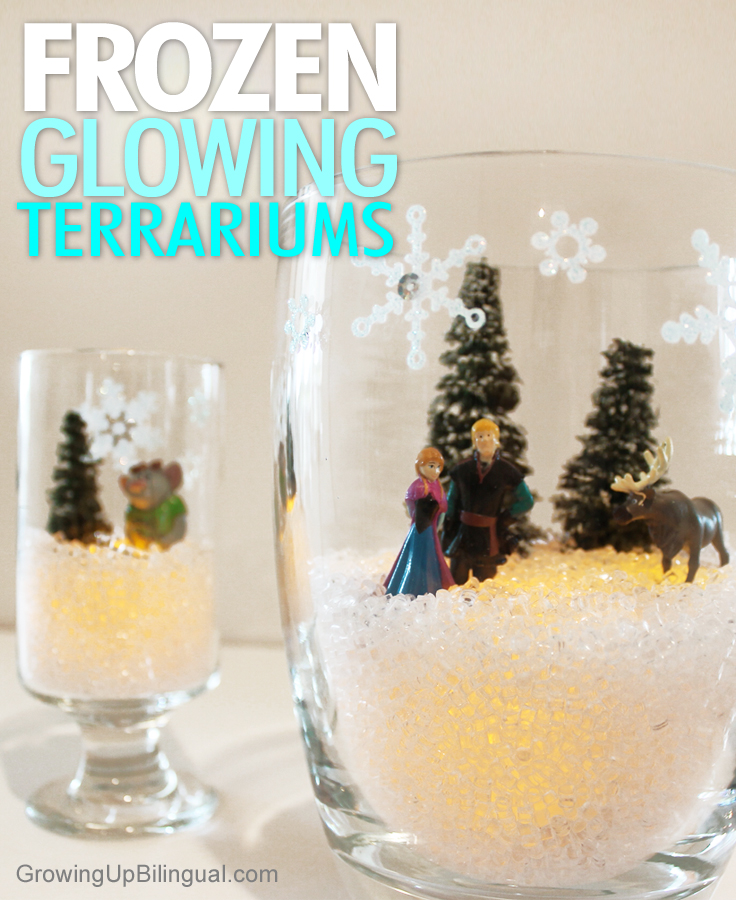 We had a truly magical Frozen Fun day and both my kids and I went to bed dreaming of FROZEN magical icy lands and of having fun in the snow.  I am hoping that next year we will be able to go up north again so that they can enjoy sledding and building snow men and maybe even skying and ice skating!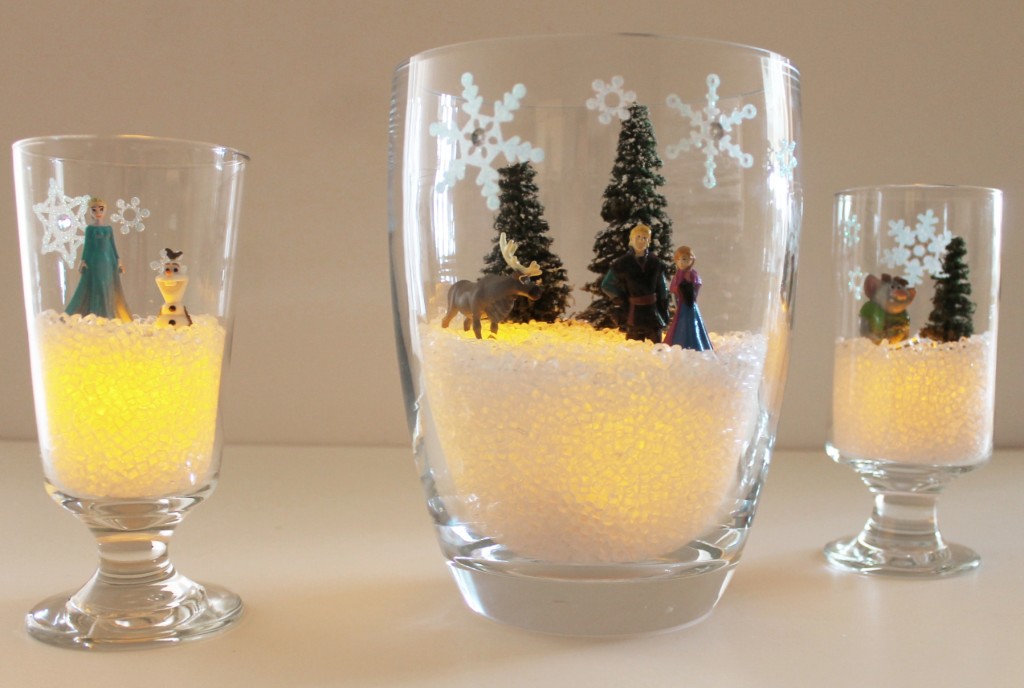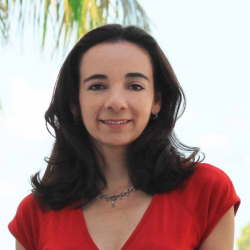 Latest posts by Paula Bendfeldt-Diaz
(see all)