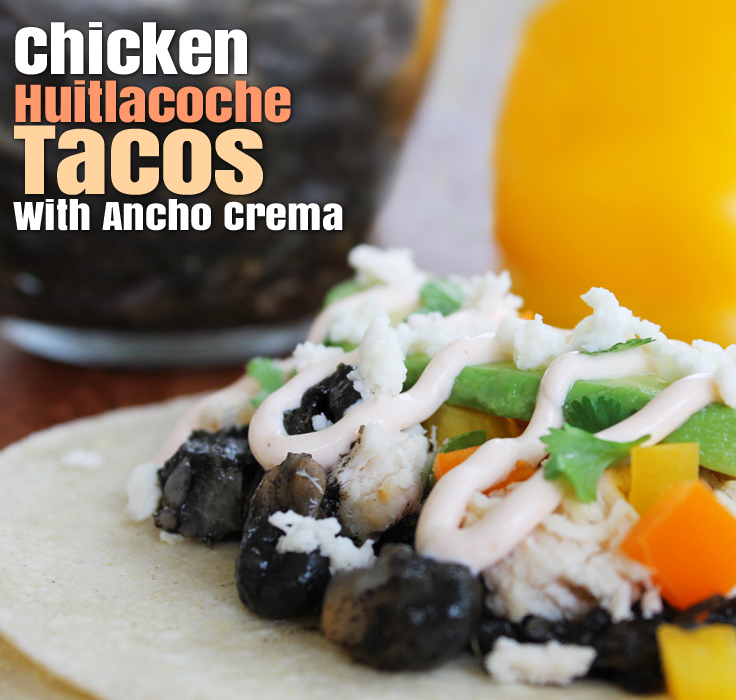 I am on a mission to eat healthier this year.  I have gotten rid of junk food and sodas in our home but we still need to eat smarter.  We do not eat enough veggies and this is especially challenging because my kids and my husband are not big fans of veggies.  So this year I am trying to come up with new and creative recipes that are healthy, nutritious and adventurous. I am on the lookout for smart food that is also versatile and easy to prepare.  I don't just want to eat healthier my goal is to have fun with my food too!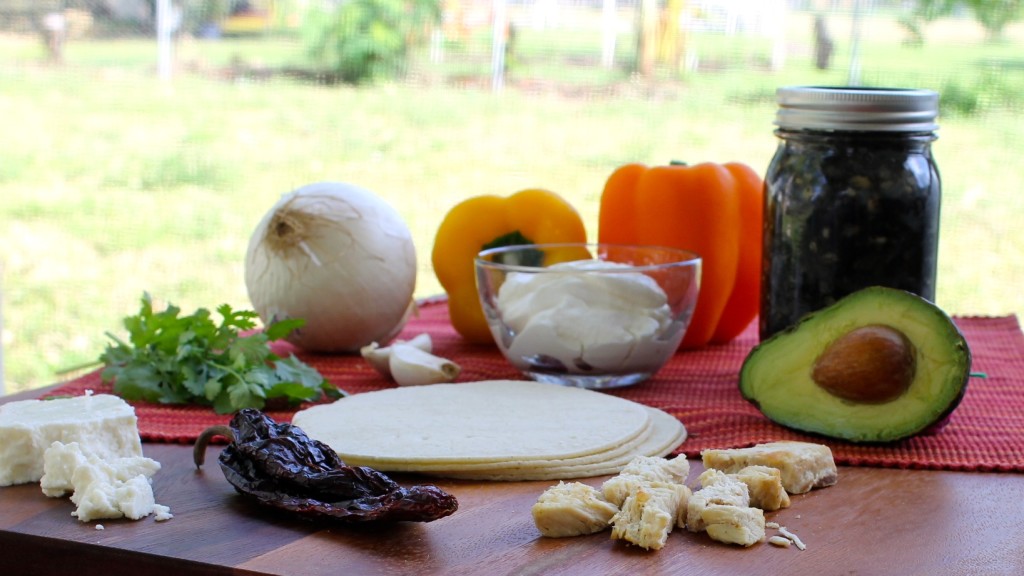 What is Cuitlacoche or Huitlacoche
The other day while visiting a Mexican convenience store I stumbled upon a can of Cuitlacoche also knows as huitlacoche.  This is a kind of mushroom that grows on corn and it has a sweet and earthy taste, a little bit like mushrooms mixed with corn.  Go figure! It is also very nutritious, more nutritious than the corn it grows on. Cuitlacoche or huitlacoche is loaded with lysine and it is packed with more beta-glucens, a soluble fiber, that corn.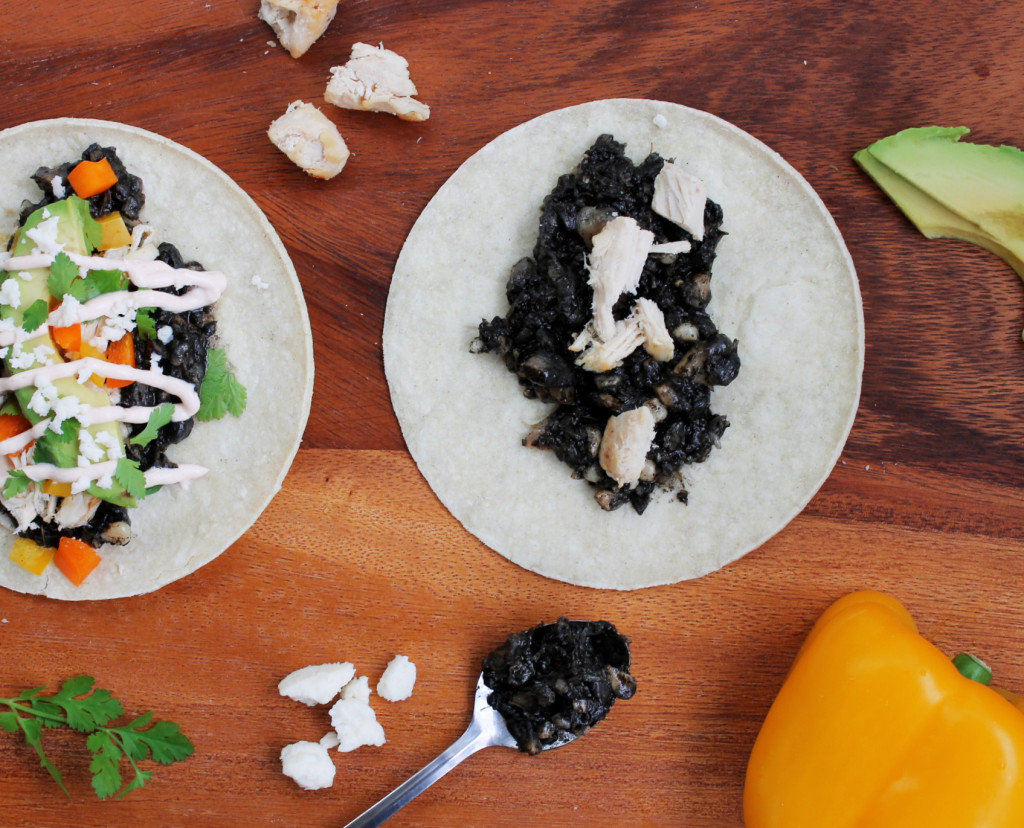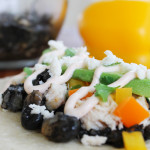 Easy and Healthy Chicken and Huitlacoche Tacos with Poblano Crema
Ingredients
2

cups

cooked chicken

cut into small squares

1

jar or one can of huitlacoche

you can find it in Mexican or Latino convenience stores

1/4

cup

finely chopped onion

1/4

cup

chopped orange and yellow sweet peppers

1/2

teaspoon

finely chopped garlic

1

tablespoon

olive oil

1

ripe Hass avocado

1

cup

Greek yogurt

1

ancho chili

rehidretad (you can also use 2 tablespoons of chipotle in adobo sauce)

8

corn tortillas

fresh cilantro

salt and pepper to taste
Instructions
Heat oil on medium heat. Add onion and garlic and saute until onion is translucent.

Add huitlacoche and salt and pepper to taste. Saute for two or three minutes on medium high heat moving constantly.

Remove huitlacoche mixture from heat.

Heat the chicken, you can just heat in the microwave.

While the chicken is heating combine the yogurt and the re-hydrated chili in a blender until well combined.

Wrap tortillas in a paper towel and heat in microwave for 45 seconds.

Assemble the tacos. Put some huitlacoche in each tortilla, add chicken, sweet pepper on slice of avocado and top with the ancho crema and fresh cilantro.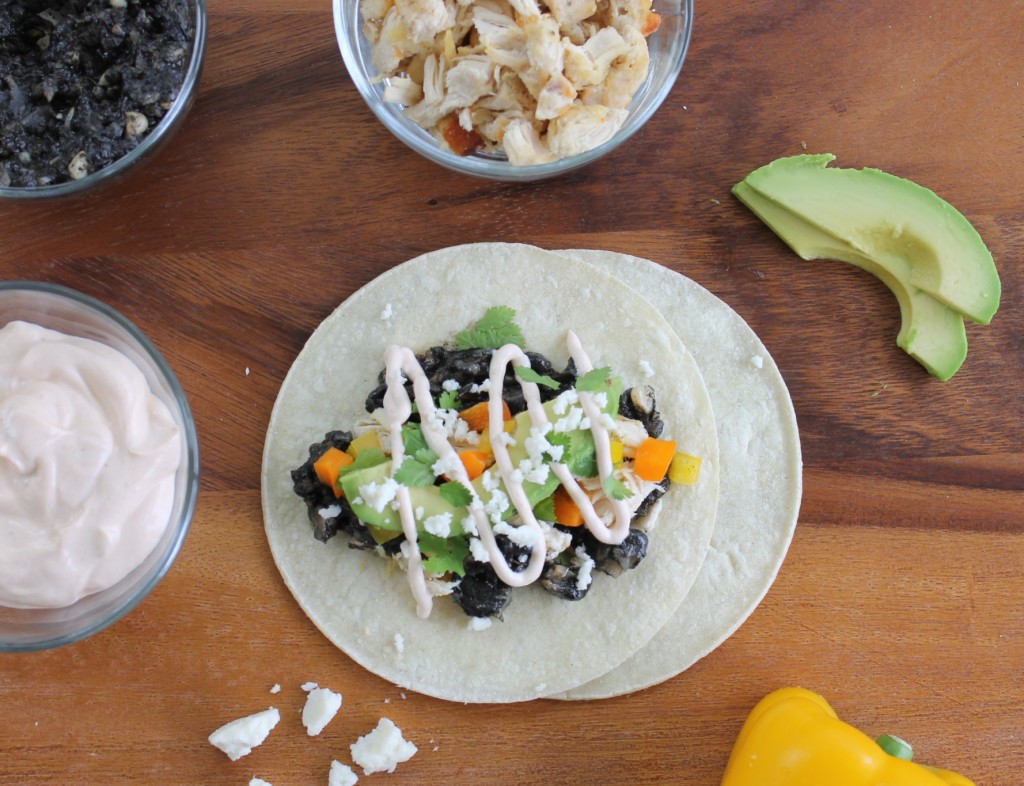 3 Smart Eating Tips for Families
Involve your children in the process by taking them to the grocery store. Let them choose between healthy options so that they feel like they have a say on what they are eating.
Let your children help you to prepare the foods.  By cooking with your child you will be teaching him/or her not only how to prepare a meal from scratch but it's also a great opportunity to talk about nutritious foods and to bond.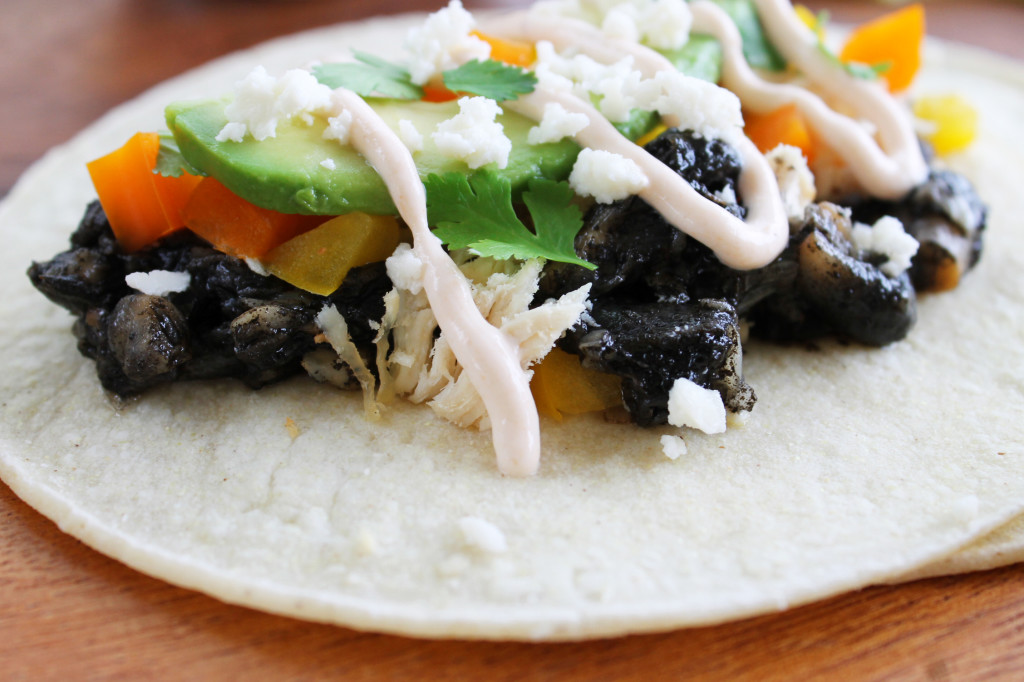 Cook traditional recipes using healthier ingredients.  For our family it's extremely important to connect with our culture and with our country through food but I also make changes to the recipes to make them healthier and more nutritious. When making flan I use fat-free condensed milk, I bake or grill instead of frying and add fresh vegetables to those tacos or quesadillas.  For this recipe I substituted cream for Greek yogurt and added loaded the tacos with protein and fresh veggies.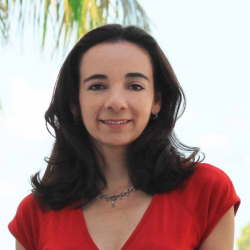 Latest posts by Paula Bendfeldt-Diaz
(see all)