Disclosure: This shop has been compensated by Collective Bias, Inc. and its advertiser. All opinions are mine alone. #PedigreeGives #CollectiveBias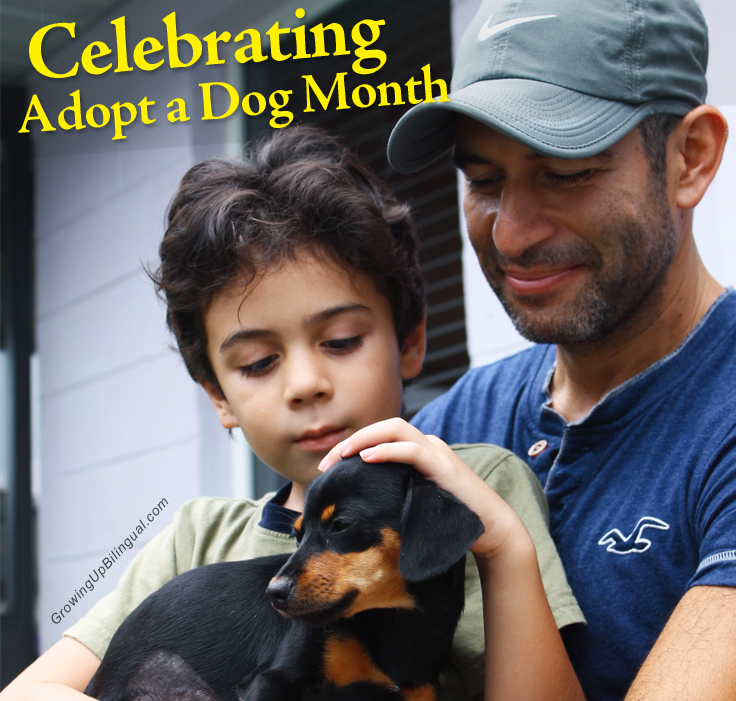 October is adopt a dog month and it's a great opportunity to visit a local shelter and change the life not only of a dog that needs a home but also change your life and the lives of every member of your family. In my home there were always dogs and I loved each and every one of them.  Growing up we had a beautiful Rottweiler named Sally.  Sally and I had a very special bond,  she was my companion on runs and we spent a lot of time together. When I was sad or feeling lonely she would always look for me around the house until she found me and put her head on my lap, I always felt she knew exactly what was going on. We were living in Guatemala at the time and I moved to Miami to go to college. It never crossed my mind that I would never see Sally again. When I came back my Sally had pass away. I never forgave myself for not being there to say goodbye. After that I became numb to the idea of caring for another dog that way. Seven years later Paula and I were starting a family with our beautiful baby daughter Ariane. The first years of her life we started noticing Ariane's development was behind for her age; she was late to walk and talk and had a hard time communicating. After many tests, doctors finally gave us the news: she had autism. As she was growing up we were trying to help her communicate better and interact more with friends and family. One thing we had noticed was how good she was with animals especially dogs, and when a friend had to give her dog up for adoption, Paula  jumped at the opportunity right away.  I admit I was still skeptical.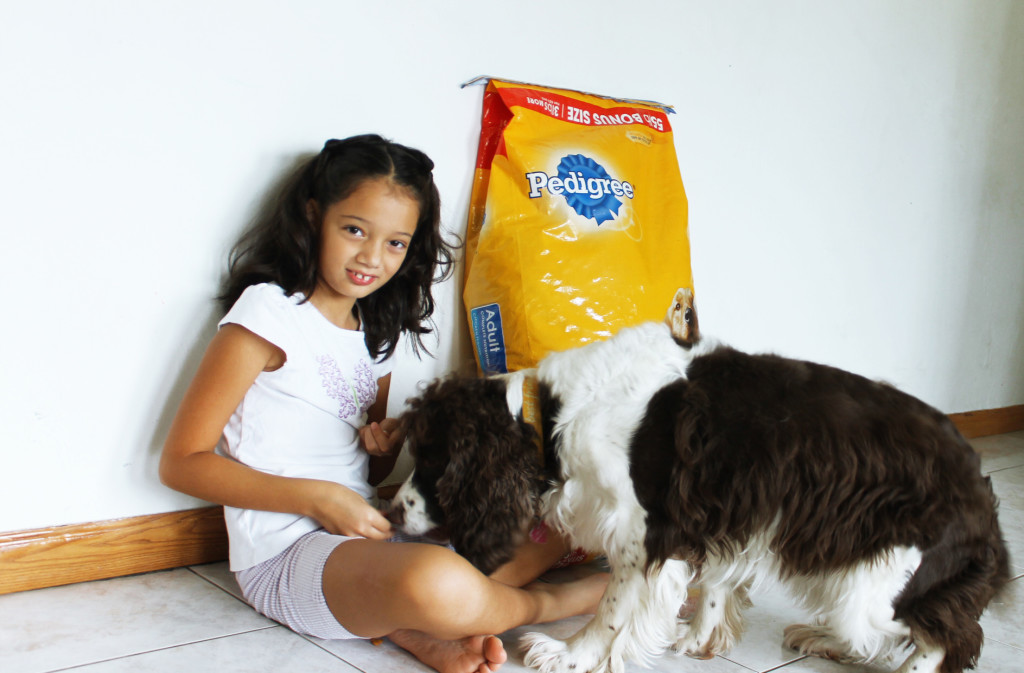 That is how Sally, a loving and active springer spaniel came to join our family. She had already been named Sally by her previous owners and looking back it just makes sense now. I have no words to describe how much joy and happiness Sally has brought to our family, especially to my daughter. The interaction between Ariane and Sally is amazing, the way my girl communicates with our dog, the way she plays and talks with Sally is like nothing we had see from her before. Sally has accomplished things that no therapies had been able to do: Ariane is more open and happier and this is all thanks to Sally. She is the kindest and most loving dog we could have ever adopted, it's like she was meant to be part of our family.  All of our lives are better with Sally's presence in our home and we feel very lucky for it.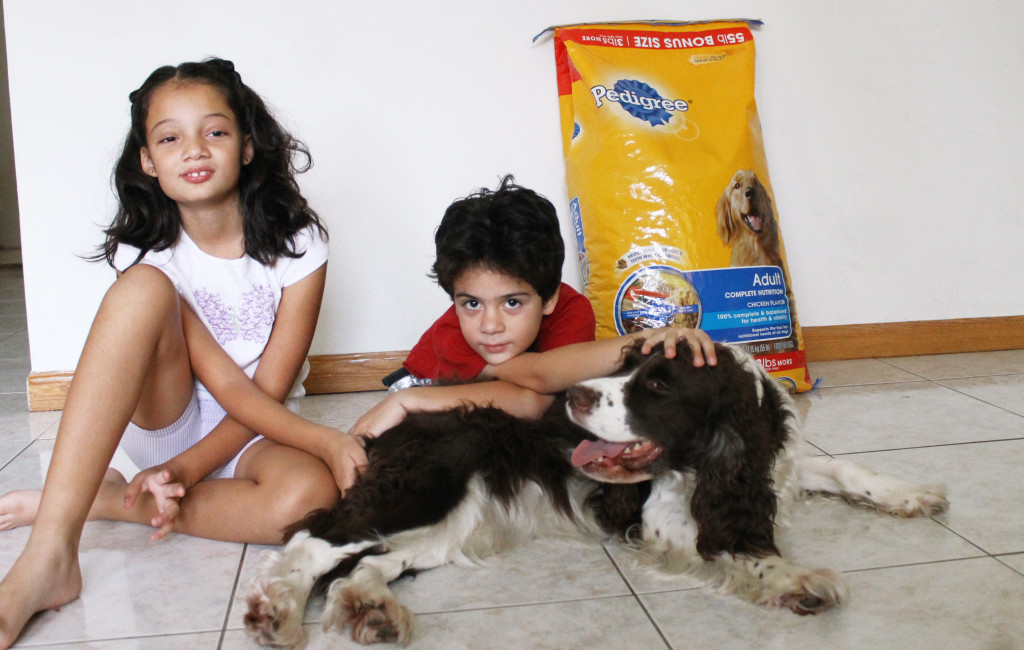 Even if we never had the money to train her to be an "official" service dog she acts like one and has helped my daughter gain confidence and overcome many challenges. Sally is a great companion and that's why we give her the best; we all have benefited from adopting her. So now I come full circle with my greatest love, not my dog but my family's dog, Sally.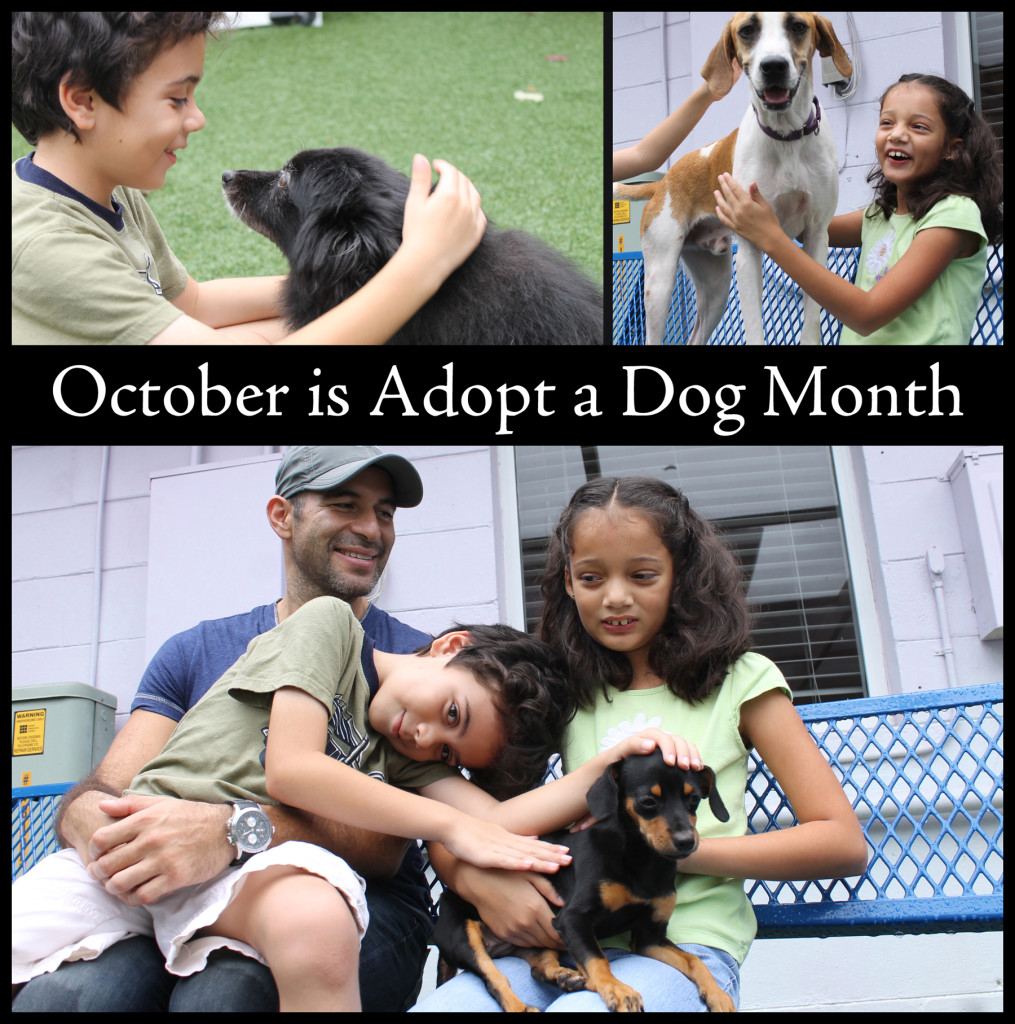 Last week we visited our only local no kill shelter with the kids. At the Gulf Coast Humane Society we met some of the amazing dogs that are up for adoption and learned about this organization's wonderful outreach programs.  My kids learned about the importance of giving back and also got information about how to care for their dog and how to be safe around dogs, both at home and on the street. We have too many shelters with hundreds of dogs waiting for the opportunity to share their love. October is "adopt a dog" month and nothing will bring you as much joy as having a new member of the family. Give them a chance you will not regret it.
We always buy Pedigree and we like how much we save with the big 55lb bag at Sam's Club.  During the entire month of October for every Pedigree brand bag of dog food or treats purchased at Sam's Club one bowl of dog food will be donated by Pedigree to a dog in need.  This is an easy way to help: by buying the products you already trust!  Help Pedigree feed more dogs in need and get your kids involved in helping at your local shelter by donating or volunteering!  You can see more of what good food can do on Pedigree's YouTube channel.
You can go to Sam's Club Pet Central for more information where you will also find lots of advice and a great tool to compare products and make sure you are getting what your dog needs.  To learn more about the Pedigree brand of pet products you can like Pedigree on Facebook and follow @PedigreeUS on twitter.
Happy Pet Adoption Month! We visited the shelter and had a hard time not taking one of the adorable dogs home #PedigreeGives #cbias #shop @SamsClub
Latest posts by Cesar Diaz
(see all)