Hey Barbie! If you're looking for the best Barbie movie party ideas you're in the right place. Let's embark on a trip to Barbieland, filled with all things pink and fabulous. I have compiled lots of great Barbie party ideas inspired by the Barbie movie from Barbie party themes and Barbie and Ken decor ideas inspired in the Barbie dream house the Barbieland beach and even Ken Mojo Dojo Casa House. I've got you covered with Barbie party activities and games perfect for throwing an adult Barbie party, no matter if it's an all girls party or if you're also inviting some Kens to join in.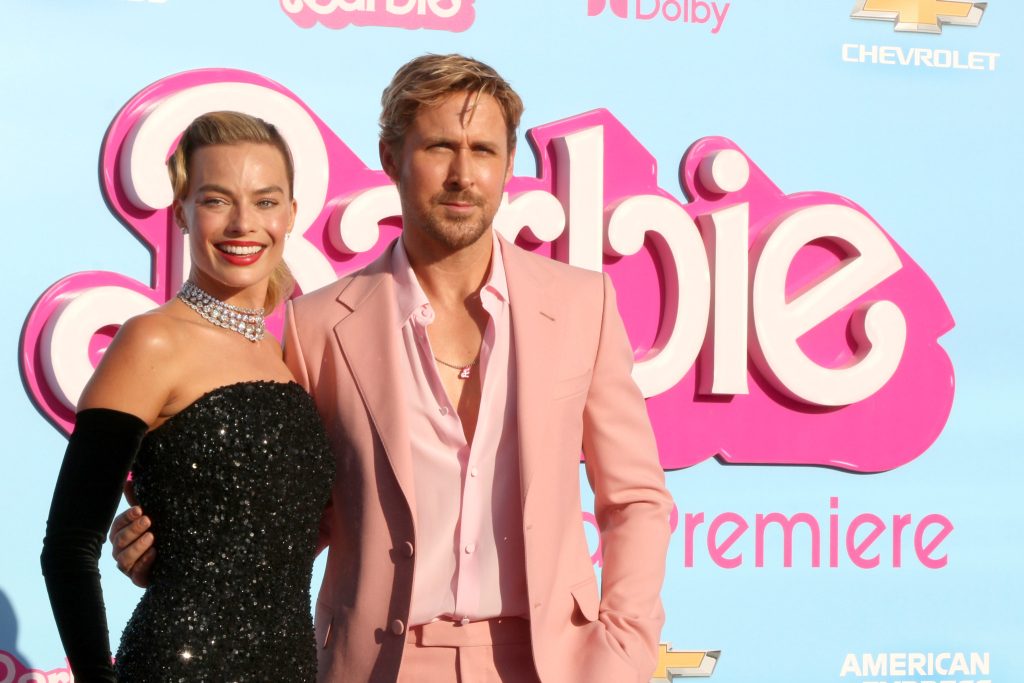 You can also check out my list for the best Barbie desserts where you'll find everting from fabulous pink cakes and Barbie themed dessert boards to boozy pink cupcakes! I also have compiled the most fabulous Barbie party drinks from Barbie cocktails to delicious and refreshing pink cocktails and non-alcoholic drinks.
View this post on Instagram
If you've been swept up in the pink sparkling explosion that is Barbiemania after watching the Barbie movie you might be considering throwing a Barbie themed party. Whether you want to celebrate a birthday with the Barbie theme, want to throw a Barbie movie afterparty or are planning a Barbie movie watch party, we've got you covered with the best adult Barbie party ideas here!
View this post on Instagram
Get ready to unleash your inner fashionista as we dive into some seriously glam ideas to throw the ultimate Barbie-inspired bash!
View this post on Instagram
Hey Barbie! Let's Get This Party Started!
Before we sprinkle the glitter and start popping the bubbly, let's talk about the essentials for hosting a Barbie party fit for stereotypical Barbie herself! First up, decorations that scream "Barbie-tastic." Think pink balloons, pink food and pink cocktails but there are also other fun Barbie party decor options. Creating a dreamy backdrop will transport your guests straight into a world of Barbie glamour!
Throwing an adult Barbie party is all about embracing everything Barbie and pink. Hosting an unforgettable Barbie party for adults inspired by the latest movie is a guaranteed way to create memories that will last a lifetime. From dazzling decorations to mouthwatering treats and glamorous games, there are endless ways to infuse your party with the magic of Barbie. So gather your squad, embrace the Barbiecore style, and get ready to step into a world of fashion, friendship, and pure Barbie fabulousness. It's time to embrace your inner Barbie and unleash the sparkle within!
View this post on Instagram
Pick a Barbie Theme for Your Barbie Movie Party
So of course the theme for your party is the Barbie movie, yet within the Barbie movie there are a few possible themes that you can explore to make your party even more fun and unique. You can choose one or a few of these Barbie party themes and make your Barbie party just like you, unique! Here are some of my favorites Barbie Movie Party themes, or should we call them subthemes?
Barbie Movie Afterparty
Going to the movie theater to watch the Barbie movie? Why not throw a Barbie movie afterparty? Celebrate everything pink and continue the conversation about how to dismantle the patriarchy at home with a Barbie movie afterparty. Pink cocktails and mocktails and pink desserts are of course a must as is pink attire and a Barbie box photo booth.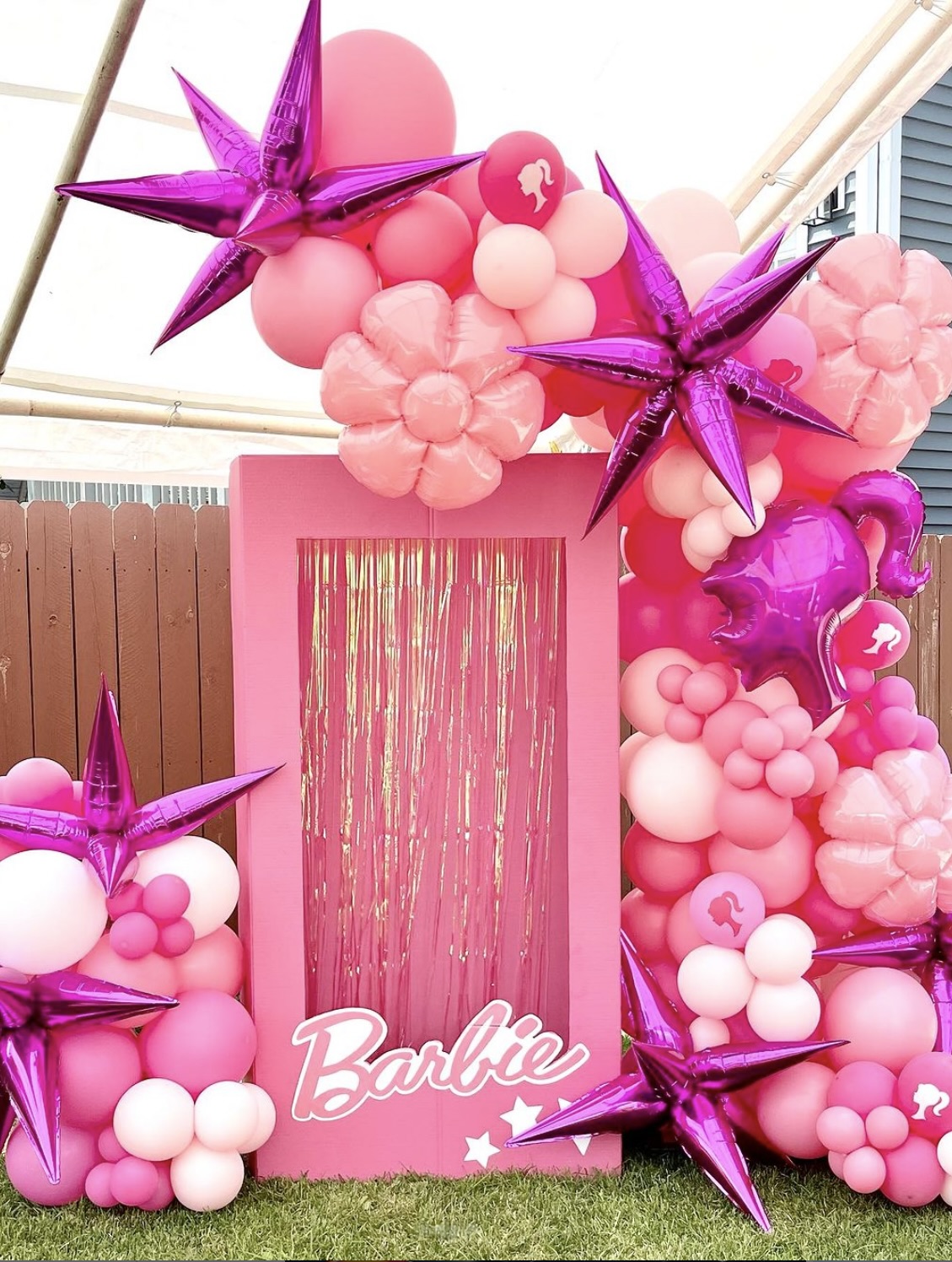 A lot of party planning companies are offering the Barbie box photo booths so look around your area for one that rents them out. You can also use this YouTube tutorial to make your own Barbie box photo booth at home!
Start off by printing these cute Barbie movie ticket invites to invite all your friends to watch the Barbie movie with you.
Barbie Movie Afterparty Decor Ideas
An afterparty is all about the glamour and strutting your stuff wearing your best Barbicore glamorous styles. You can recreate the movie opening night with this shimmering pink carpet and a Barbie photo backdrop. When it comes to food go for glamorous bubbly pink cocktails and cocktails in stylish cocktail glasses.
Barbie Movie Afterparty: What to Wear
Movie afterparties are all about that fabulous glam, so if you want you can pull out all the stops and dress up for this one. Decide if you want this to be a back tie event, forma, semi formal or cocktail attire and make sure to specify this on your Barbie party invitations! Walk down that pink carpet and dance the night away while wearing your favorite pink gown or pink cocktail dress and of coarse some pink high heels to match.
Barbie Movie Night Party!
Once the movie is released for streaming and on DVD you can plan a Barbie Movie watch party at home. Although you may have to wait a few months until the Barbie (2023) movie is released on HBO you can pre-order the Barbie Movie DVD, which is also still pending a release date. But if you know you want to watch or rewatch the Barbie Movie with your friends and turn your Barbie Movie night into a pink celebration go ahead and preorder it now so you're one of the first ones to get it!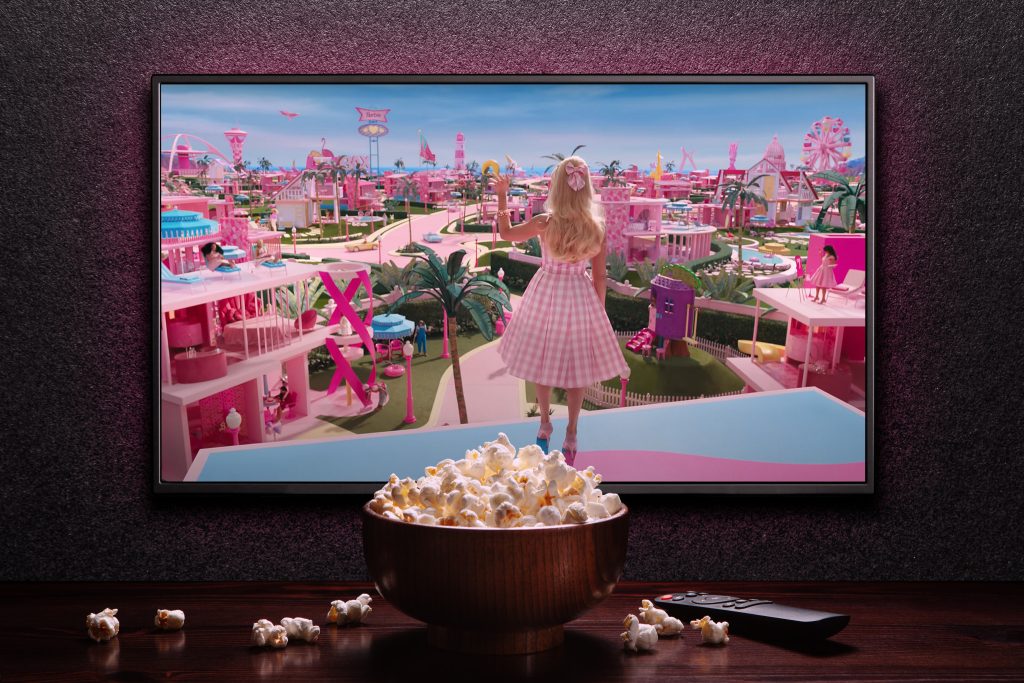 Barbie Movie Night Party Decor Ideas
Get your party into that Barbie mood with some pink decorations like Barbie themed balloons or even a Barbie movie poster you can print online to give it that fun Barbie Movie night vibe.
Barbie Movie Night Party: What to Wear
For a Barbie movie night party at home you probably want to wear clothes that are more comfortable than the glam outfits you would wear for the afterparty or dance party Barbie themes. Barbie's iconic gingham pink dress could be a great option and to give this Barbie movie look it's final touch check out this white flower necklace and matching white flower earrings and this pink gingham hair bow!
Barbie dance party
There's a dance party every evening in Barbieland, and what could be better for your Barbie movie party than dancing! Make a playlist with music from the movie sound track. Or better yet choose some empowering women songs like that bring all of that feminist Barbie energy to your party. Some of my favorites include "Firework" from Katie Perry, Survivor by and "Stronger" by Brittany Spears. Glamour magazine has a great list of awesome women empowerment songs you can check out.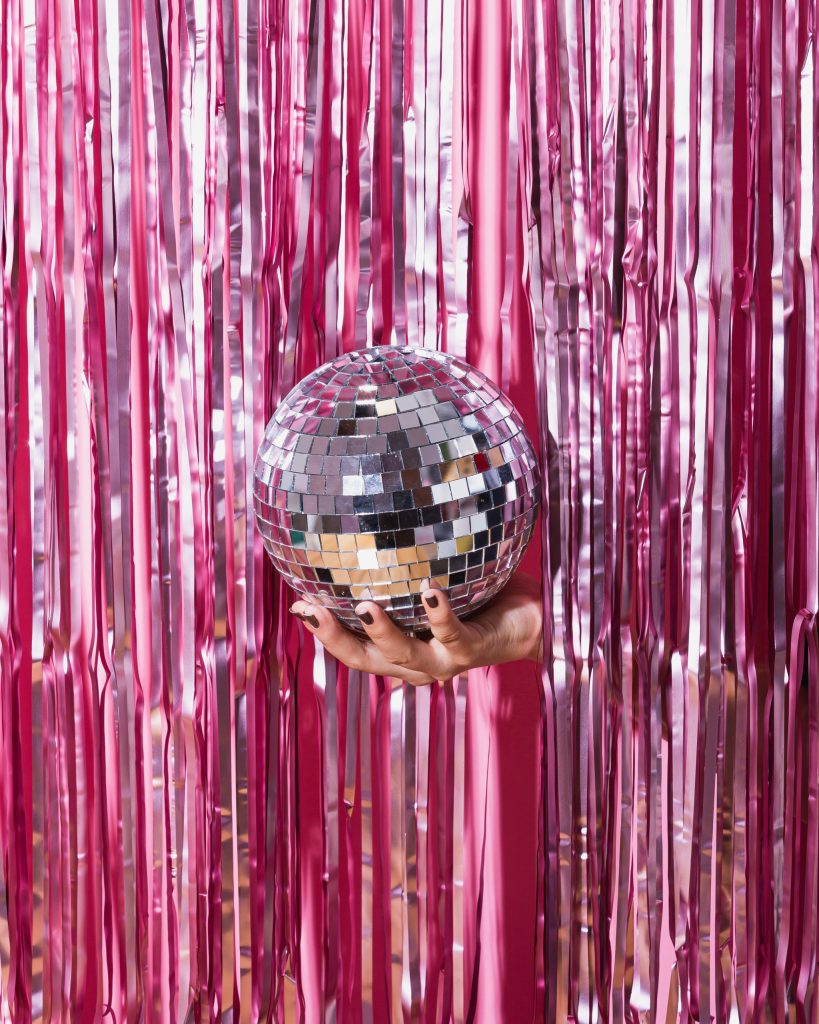 Barbie slumber party
In Barbiland, we live life in the pink lane, where every day is the best day and every night calls for a fabulous girls' night. What could be more fun than an all girls sleepover. Surround yourself with rosy hues, from the decorations to the delightful sips and eats. An adult sleepover is the perfect throwback to those carefree childhood days that Barbie still embodies for us. It's all about living in the moment, soaking up the joy, and making every occasion a reason to celebrate…just like our favorite fashion doll, Barbie!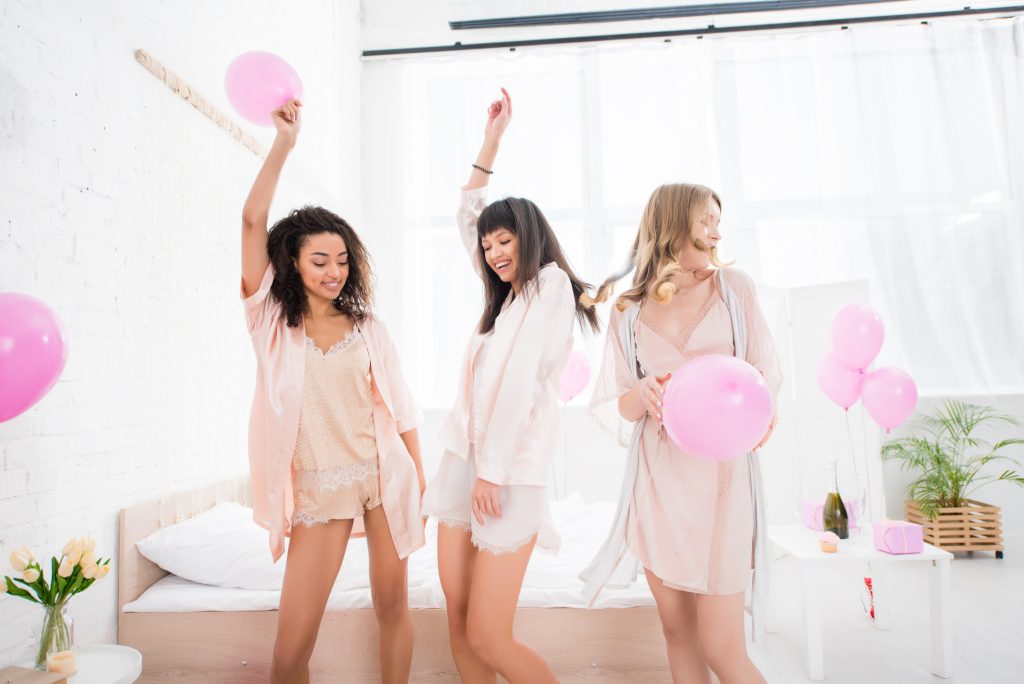 Barbie pool party
What could be a better fit than a beach infused Barbie theme combined with a Barbie pool party. Little girls have been having Malibu Barbie inspired parties for ages. Bring those Malibu Barbie vibes to your party with beach decor reminiscent of the iconic pink sand beach in the Barbie movie's Barbieland.
Barbie Pool Party Decor Ideas
Think tropical decor like palm trees and surfboards in pastel hues. Any tropical decor with pastel or pink colors will do for this pool party. I love this tropical themed balloon arch kit that has lots of pink and pastel hues. And of coarse don't forget some fun toys and floats from pink inflatable dolphins and pink beach balls to fun floats like a pink Barbie speedboat float.
View this post on Instagram
Barbie Pool Party: What to Wear
A Barbie pool party calls for fabulous pink swimwear. I love this one piece pink swimsuit with V neck and ruffles and this flattering bright pink bikini. Of course you will need a pink cover up. And for the guys pink trunks and pink seashell necklace and earrings just like the Kens in the movie.
A pink gingham dress with full with pink seashell necklace and earrings is also a great outfit idea for a pool party before you jump into the pool and while you're enjoying those Barbie cocktails!
Giving Your Barbie Party a Ken Twist
If you're planning a Barbie party and want to add a unique twist to the celebration, why not incorporate some Ken-inspired elements? From decor inspired by Ken's Mojo Dojo Casa House to embracing the beach theme that Ken loves, there are plenty of ways to infuse your party with a touch of Ken's charm. Let's explore some creative ideas to give your Barbie party that extra bit of excitement!
Your Barbie party can be so much more than just pink and glitter. By incorporating some Ken-inspired elements, you can create a party that celebrates both Barbie and her beloved companion. Here are a few ideas to get you started:
Ken's Beach Party Theme:
Beach is what Ken does best and what could be better than a Barbie beach party, yes we're thinking Malibu Barbie Party vibes for sure! Weather you actually throw your party at the beach or use a pastel beach theme to decorate this Barbie party theme is one of my favorites.
View this post on Instagram
Decorate your venue with pastel colored beach-inspired elements such as shells, beach umbrellas, and even a inflatable surfboards. Think pink beach sand, little pink umbrellas on your cocktails or mocktails and pastel colored beach attire. This will transport your guests to a sunny beachside getaway while still keeping the Barbie magic alive.
View this post on Instagram
I love the idea of setting up a cute ice cream stand reminiscent of the ice cream shop at the beach in the movie. What could be better than creating your own ice cream sundaes at your beach Barbie party.
View this post on Instagram
Ken's Mojo Dojo Casa House Theme
Embrace that mojo dojo vibe mashing together some cowboy equestrian theme with Lazy-boys, mini beer fridges and a tacky vibe.
Ken's Mojo Dojo Casa House Party Decor Ideas
Start by welcoming your guests with this Mojo Dojo Casa House door mat, so cute! Add some equestrian and cowboy vibes to your Barbie party to accomplish that Mojo Dojo Casa House vibe. Think inflatable horses and don't forget to throw in some hobby horses on a stick to make things more playful and fun! You can even have a hobby horse race with funny gag prices for the winners.
Ken's Mojo Dojo Casa House Party: What to Wear
Jump on that cowboy and cowgirl Barbiecore trend. There's already lots of copycat pink Barbie cowgirl outfits as well as Ken's black cowboy fringe shirt and black slacks. Make sure to finish off your look with a white cowboy hat for the Barbies and a black cowboy hat for the Kens.
With these Ken-inspired ideas, your Barbie party will be an unforgettable experience that celebrates the magic of both Barbie and Ken. So go ahead, unleash your creativity, and let your imagination soar as you create a party that combines the best of both worlds.
View this post on Instagram
Other Barbie Party Decor Ideas
Barbie Dream House Inspo for your Barbie Party!
Get inspiration from the fabulous Barbie dream house. Think pink plastic chairs and pink tables a background that reminds you of Barbie's dream house. You could also rent a venue where they already have a Barbie dream house! But if that is not possible you can recreate your favorite corner of the Barbie dream house at home and use as a great setting for photos!
This is perfect if you already love pink decor and have pink pieces at home or were considering giving your home, your bedroom or your home office a pink makeover. Here are some fun pink furniture pieces that you could easily incorporate into your existing decor:
Pink shag rug: a shag rug is such a great to add some pink glam to any space! From small round rugs to large rugs in blush pink and bright pink and everything in between there are lots of options to choose from.
Pink bistro set: this bistro patio set is affordable, cute and works well indoors or outdoors for your Barbie pool party. I love that you can fold it and put it away when you're not using it.
Pink accent chair:, there are so many great options!
Pink mirror: a pink mirror is such a fun piece to add to any space!
View this post on Instagram
Barbie Movie Party Activities and Games
No matter what the theme of you Barbie movie party all we have some fun and creative activities and games that are sure to make it a total success. Get ready to throw the best Barbie party with these fun Barbie activities:
More Ideas For Your Barbie Movie Party
I created this recipe for these fabulously pink Barbie shots inspired in the newly released Barbie Movie. They are the perfect sweet boozy milkshake shots to enjoy at any Barbie soiree. If you are planning a Barbie party make sure to check out my other articles:
Best Barbie Cocktail: The Pink Raspberry Martini: There are lots of Barbie cocktail recipes out there but for me this Barbie martini cocktail is my favorite, and even better than the Malibu Barbie drink! Yes I'm a martini kind of girl but this pretty pink cocktail fit for a Barbie themed party for adults is fruity and delicious and is sure to appeal even to those Barbies who are usually not dry martini fans.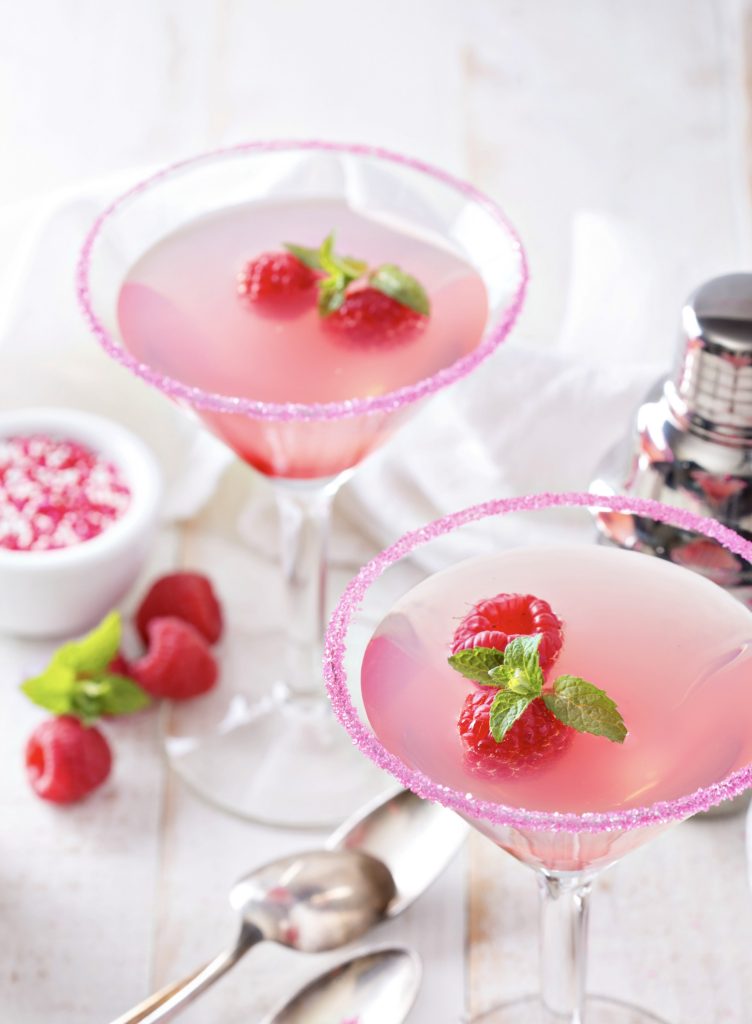 Pink Desserts: Sweet Barbie Party Food Ideas: If you're looking for the best pink treats for your Barbie party you'll find them here. From pink Barbie cakes to pink brownies and cookies and Barbie inspired cupcakes you'll find all the sweet treats you need to set up your Barbie dessert table!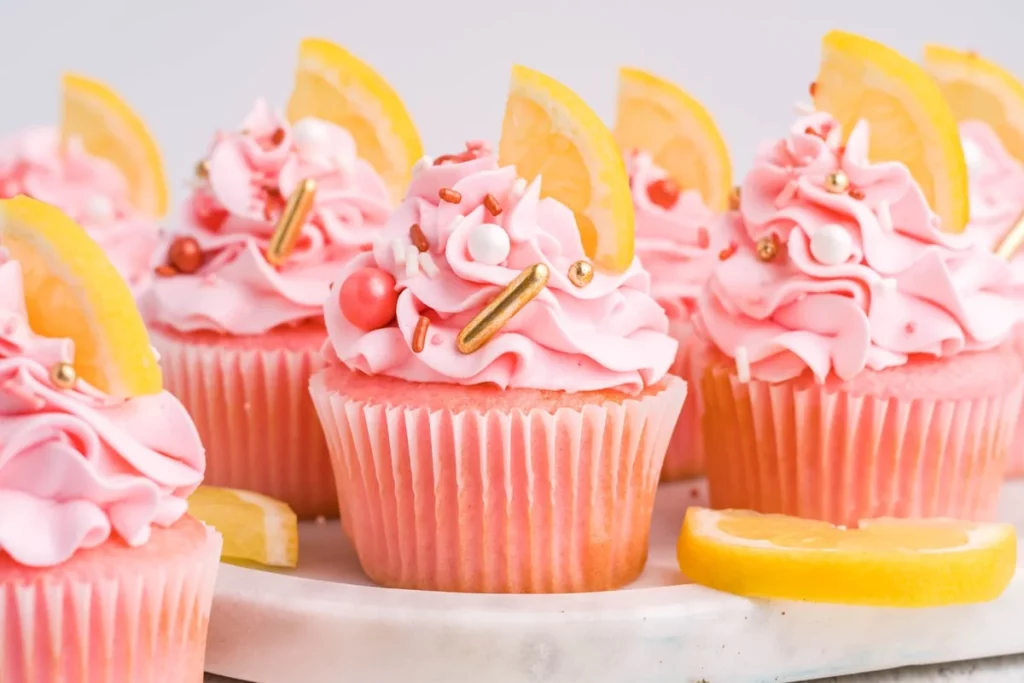 Barbie Shots: Easy Boozy Milkshake Shots Recipe: This boozy raspberry milkshake is topped with cotton candy and mini pink donuts for what is sure to be a hit of your Barbie adult themed party. This miniature version of a Barbie freakshake has all the fun of a pink freakshake but without the sugar overload.
Barbie Brunch Ideas: host the perfect Barbie brunch with these brunch ideas that are as fabulous and playful as she is! From pink pancakes to pink brunch cocktails, these brunch inspirations are all about celebrating in true Barbie style!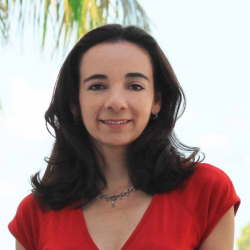 Latest posts by Paula Bendfeldt-Diaz
(see all)