Craving a simple, tasty fall sangria recipe with white wine? Look no further, because this pumpkin sangria has got you covered! This delicious fall cocktail wraps up all the cozy feels of fall into a single, refreshing glass. It takes white wine sangria, a traditional favorite, and jazzes it up with classic fall flavors like spiced rum, pumpkin pie syrup, pumpkin puree and cinnamon.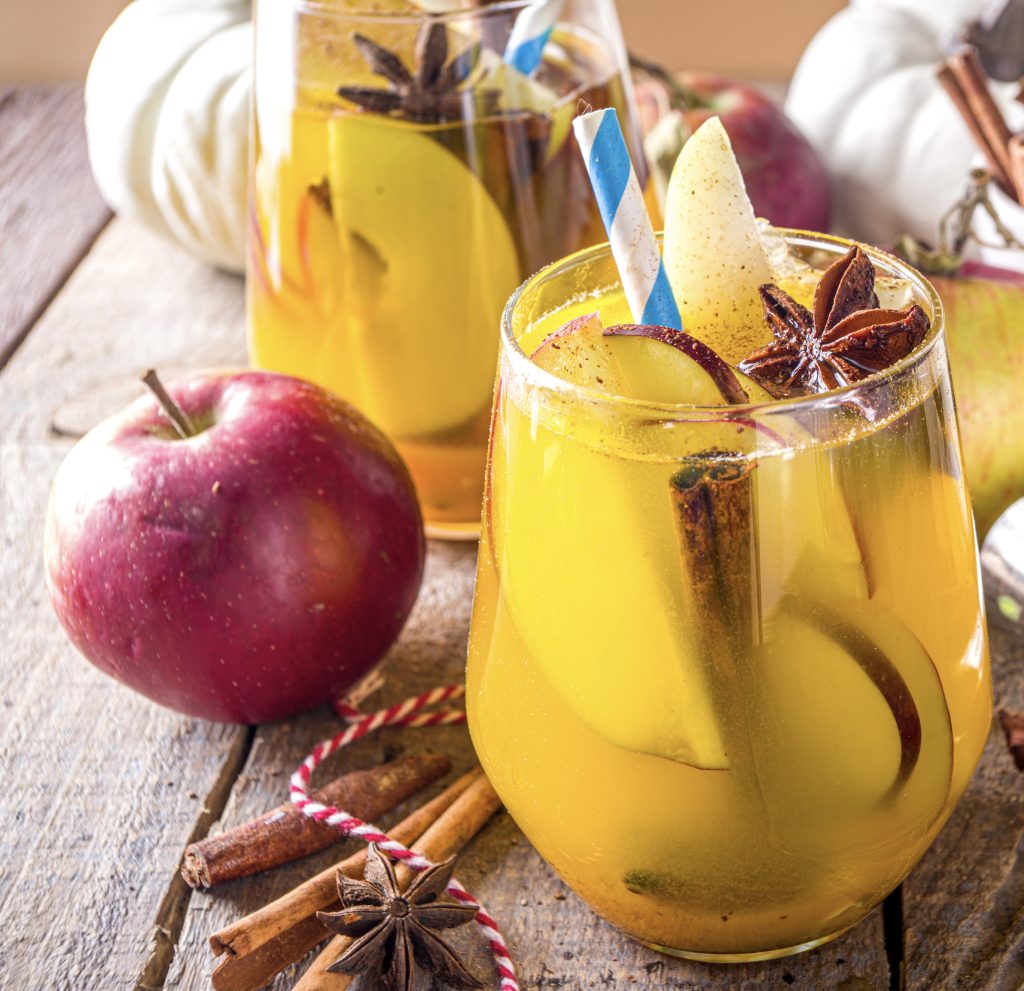 Whether you're curled up with a good book or having a fun get-together with friends, this version of sangria is a fantastic way to say "Hello!" to those crisp autumn evenings. The best part? It's super easy to whip up!
Fall Sangria with White Wine: An Easy Autumn Cocktail
I live in Florida where fall is more of a state of mind, this sangria is a brilliant way to celebrate those autumn flavors. Once I take a sip of this fall sangria I don't need chilly air or crunchy leaves underfoot to feel the essence of autumn. All I need is a glass of this pumpkin pie sangria! It's fall in a cocktail, light and delightful. No matter where you are, you'll feel like you're enjoying a perfect, cozy autumn moment, no fall leaves required!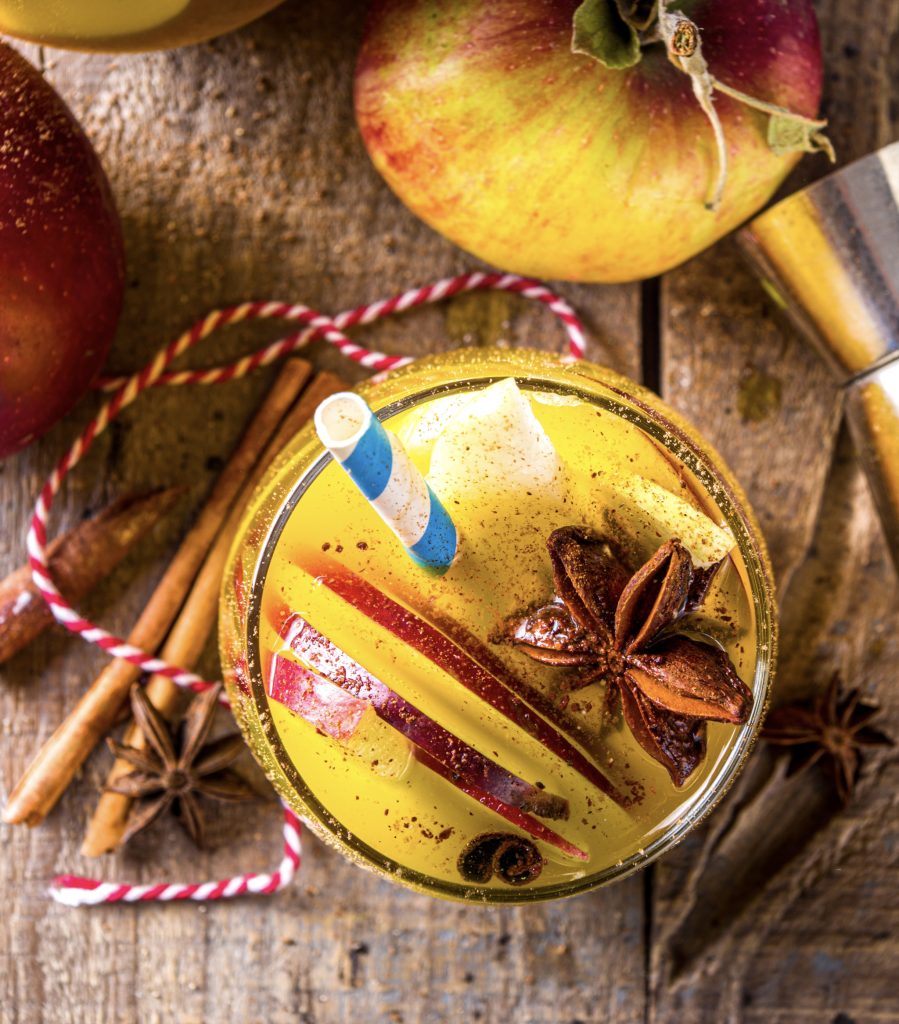 What are the ingredients for this easy pumpkin sangria?
Now, let's get to the fun part! We're going to talk about all the ingredients that go into this Pumpkin Spice Sangria. Each ingredient has a special role in making this fall cocktail taste like a crisp autumn day. They all work together to create those cozy autumn vibes.
White Wine:

The base of any sangria, white wine provides the fresh and fruity notes. Opt for a Pinot Grigio or Sauvignon Blanc for a crisp and light flavor that doesn't overshadow the other ingredients.

Pumpkin Pie Syrup: Store-bought pumpkin pie syrup brings in the heart of fall, I used Torani Pumpkin Pie Syrup. It adds a sweet, pumpkin-spiced note, making the sangria taste like autumn in a glass.
Apple Cider:

Adding a lovely depth of flavor, apple cider injects a tangy sweetness. It's quintessentially fall, giving a nod to the apple harvest season.

Spiced Rum:

The spiced rum brings a warming touch with hints of vanilla, cinnamon, and other spices. It adds a delightful complexity and a little bit of a kick to the sangria.

Apples:

Apples are a classic fall fruit. When sliced and added to the sangria, they offer a pleasant crunch and absorb all the delicious flavors, making them a treat to eat!

Cinnamon Stick: Cinnamon sticks infuse the sangria with a warm and comforting spice that screams fall. They add an aroma and flavor that is unmistakably autumnal.
Star Anise: Used as a garnish, star anise provides a hint of licorice flavor. It also adds a beautiful aesthetic touch, making each glass of sangria look like a star-studded fall night.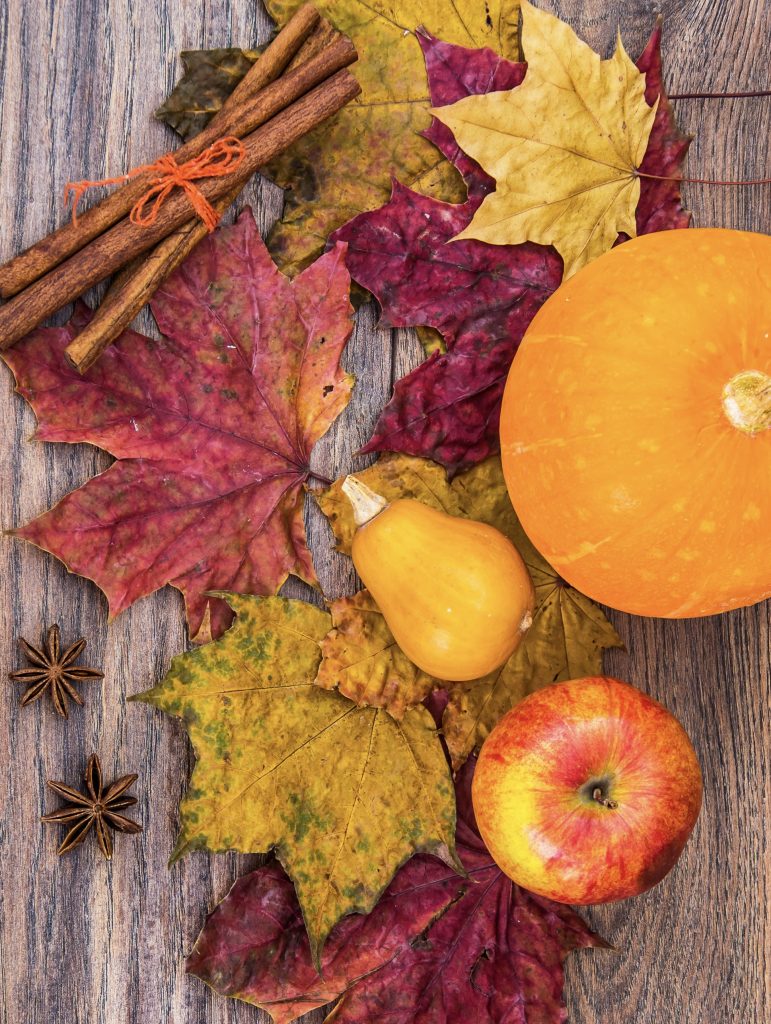 What is the best white wine for a fall sangria?
When choosing a white wine for your fall sangria, you want to consider wines that are fruity and somewhat dry but not overly sweet. This will allow the fall flavors you're adding – like pumpkin, apple, and spices – to shine through.
A good option to consider is Sauvignon Blanc. It's light and crisp with citrus notes that pair well with the flavors of fall. Another great choice could be Pinot Grigio, which tends to be more neutral, allowing the added ingredients to be the star of the show.
A dry Riesling or a Chardonnay (preferably unoaked or lightly oaked) could also work well. They both have sufficient acidity and body to carry the sweet and spice flavors typical in a fall sangria.
Remember, when making sangria, the most important thing is to choose a wine you enjoy drinking on its own. If you enjoy the wine by itself, you'll likely enjoy it in your sangria.
Tips for the best pumpkin sangria:
Chill Time:

Remember, the key to a great sangria is to let it sit and chill in the fridge so the flavors can really meld together. The longer it sits, the better it tastes!

Rim Your Glasses:

For an extra festive touch, rim your glasses. Wet the rim with an apple slice, then dip the glass in a mix of sugar and cinnamon or pumpkin pie spice.

Storing Sangria

: Leftover sangria can be stored in the refrigerator, covered, for up to 3-4 days. The fruit will continue to soak up the alcohol, so keep that in mind!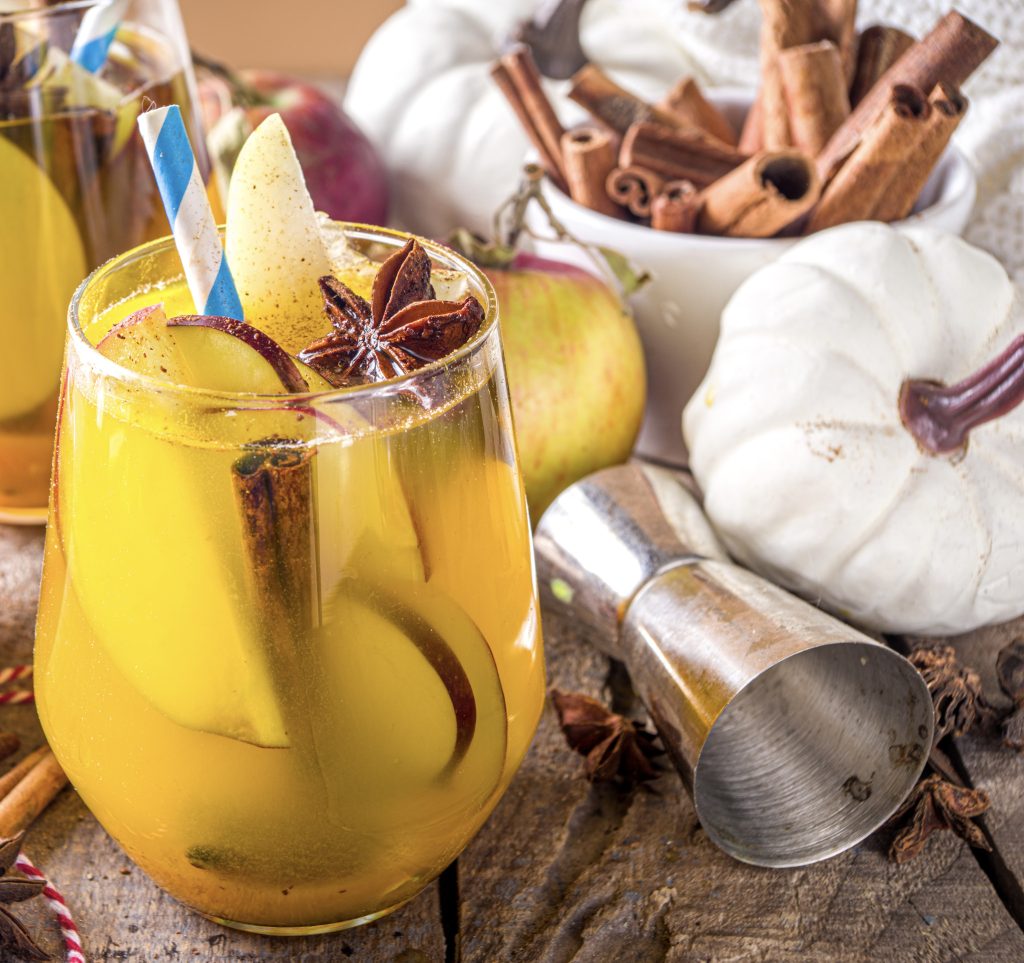 Variations for this fall sangria recipe with white wine:
Add Some Bubbles:

If you like your sangria a bit bubbly, top off each glass with a splash of Prosecco right before serving. A half cup added to the pitcher before serving can also give the whole batch a sparkling touch.

More Fruit:

Sangria is flexible, so feel free to add other fruits. Slices of pear or orange would work nicely in this recipe, enhancing the overall flavor profile.
Substitutions:
Alternate Alcohols:

If you're not a fan of spiced rum or simply want to switch things up, try using pumpkin pie vodka or brandy. Both will add a distinct flavor profile to the sangria and keep the fall theme intact.

Homemade Pumpkin Pie Syrup:

If you prefer homemade to store-bought, you can make your own pumpkin pie syrup. Combine 1 cup of water, 1 cup of sugar, 1/4 cup of pumpkin puree, and 1 tablespoon of pumpkin pie spice in a saucepan. Bring it to a boil, then reduce the heat and simmer for about 10 minutes. Strain it and let it cool before use.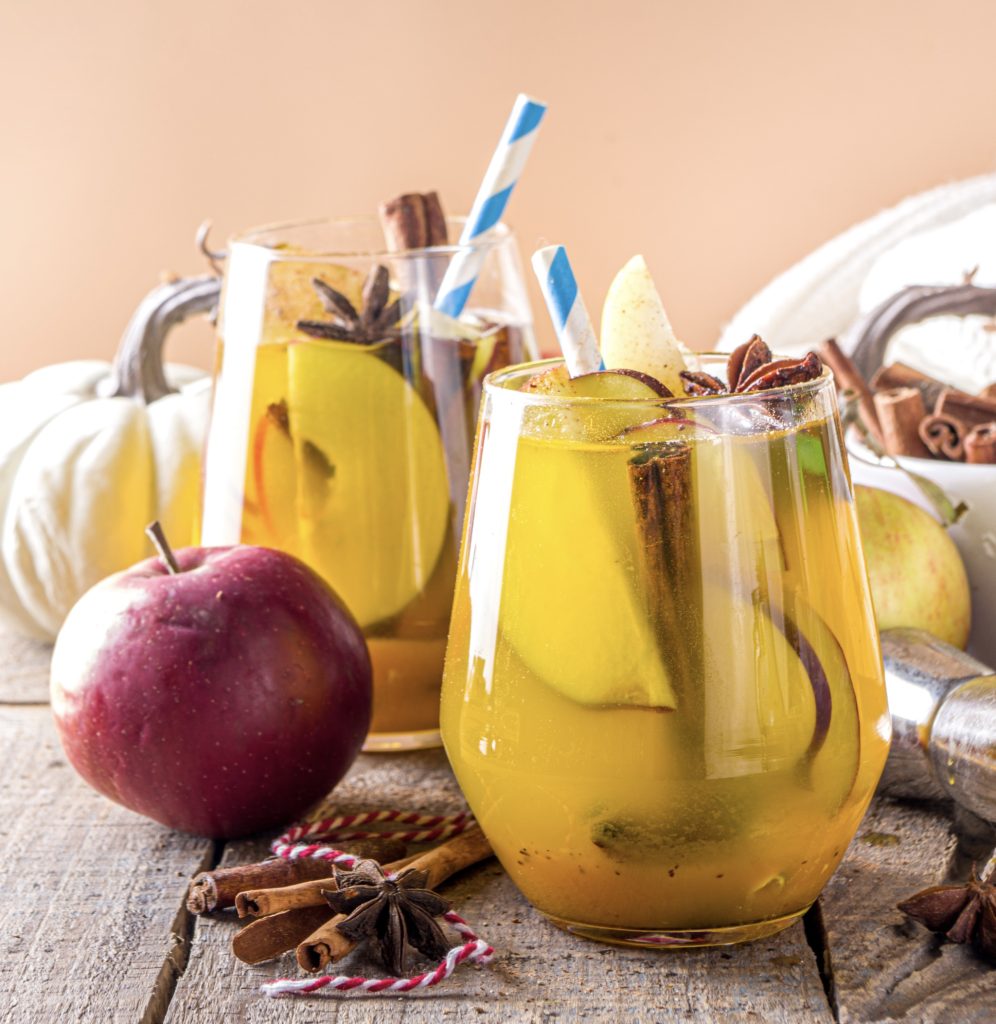 Making a pumpkin sangria mocktail (non-alcoholic)
To make a mocktail version of this pumpkin pie white wine sangria you just need to make a few tweaks. It's super easy to switch things around and still have a delicious, festive drink that tastes like fall in a glass without the alcohol. Whether it's for the kiddos, for guests who don't drink, or just because you want a tasty, alcohol-free option, you can definitely make this happen! Here's how you do it:
Replace the white wine with white grape juice or apple juice. Both will provide a similar sweetness and fruitiness.

Substitute the spiced rum with non-alcoholic spiced rum extract for the flavor, about 1-2 teaspoons should do the trick.

Instead of Prosecco, use club soda or a lemon-lime soda for a bubbly kick if desired.
What food pairs well with this pumpkin sangria?
This fall white wine sangria, with its mix of fruity and spicy flavors, pairs well with a variety of foods. Here are some suggestions:
Cheese Board: A cheese platter with a variety of hard and soft cheeses and some crispy crackers would be a wonderful accompaniment. The creaminess of the cheese can balance the fruit and spice in the sangria. Be sure to check out my fall charcuterie board article for tips on making the best fall cheese platter!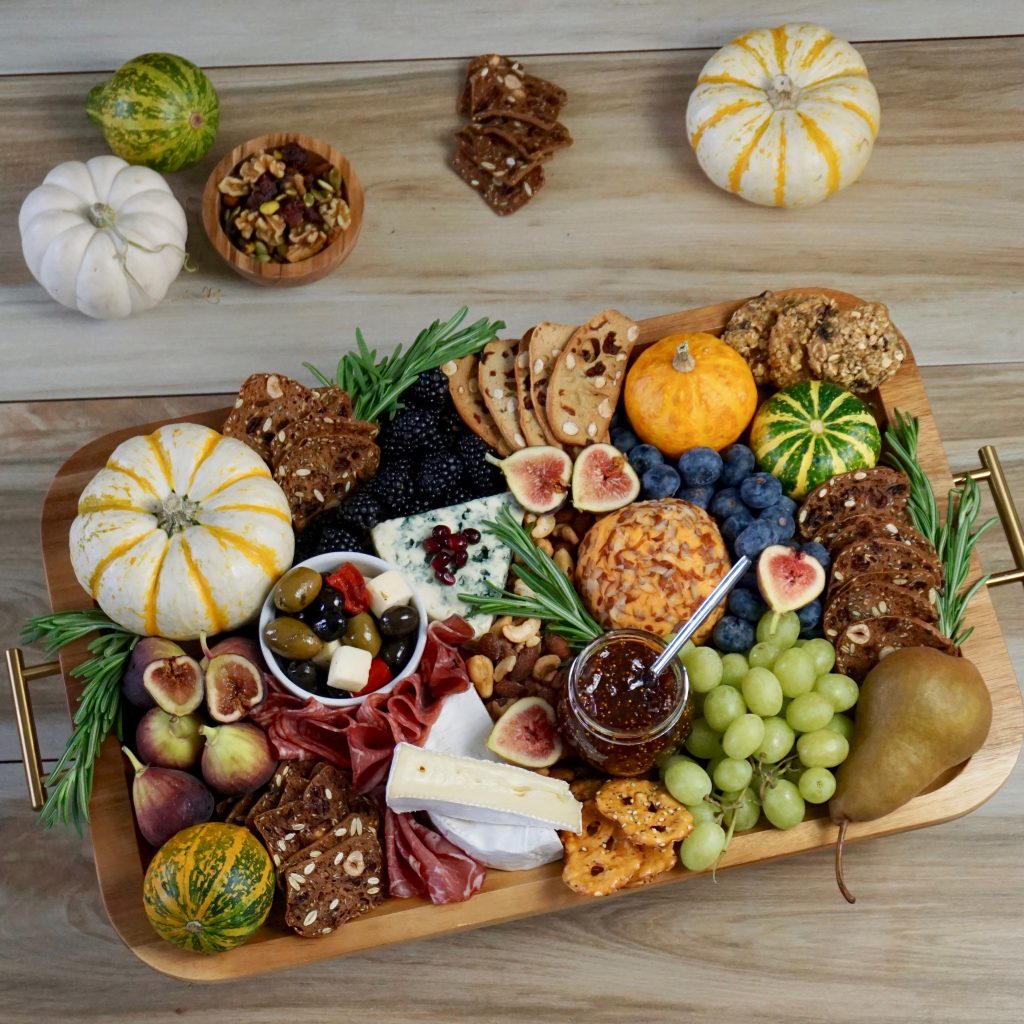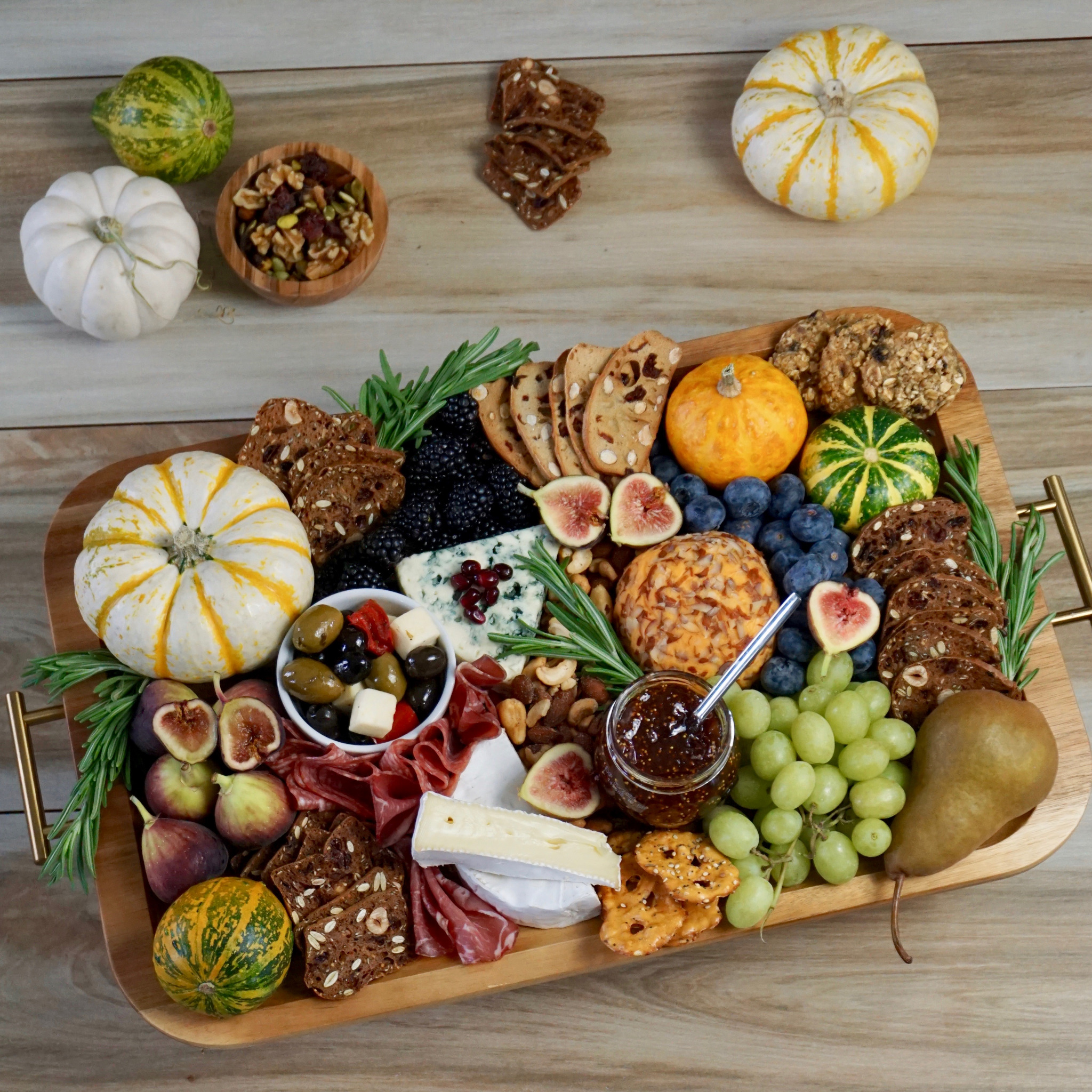 Roasted Vegetables:

The earthy flavors of roasted autumn vegetables, such as butternut squash or Brussels sprouts, would complement the fruity notes in the sangria.

Grilled Chicken or Pork:

The slight sweetness of the sangria pairs well with the savory flavors of grilled meats.

Seafood:

Lighter seafood dishes, like grilled shrimp or a fresh ceviche, would work well with this sangria.

Desserts:

As for dessert, consider pairing this sangria with something light and slightly sweet, like an apple tart or a slice of pumpkin pie.
Remember, the best food pairing is one that you enjoy, so feel free to experiment and find your own perfect match!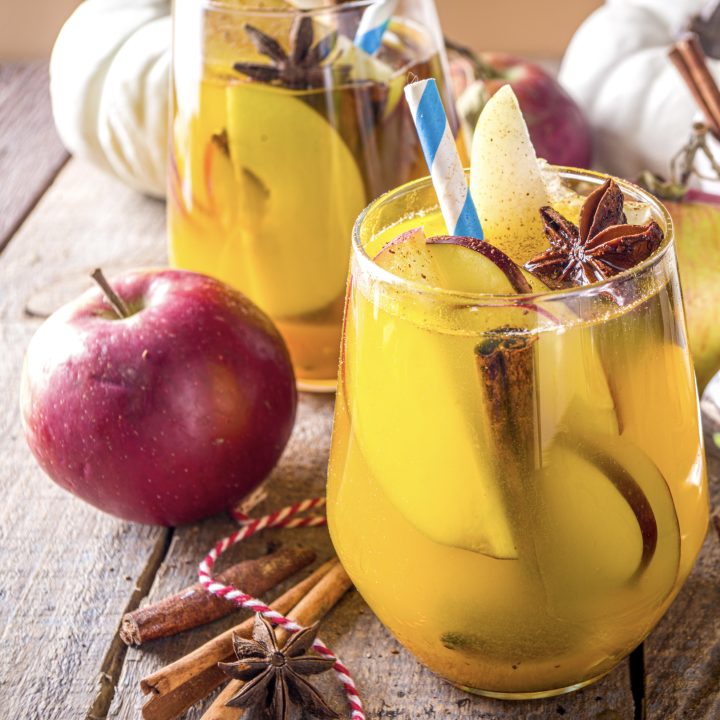 Easy Pumpkin Sangria: A Fall Sangria Recipe with White Wine
Ingredients
1 bottle (750 ml) of white wine (Pinot Grigio or Sauvignon Blanc work great)
1/2 cup store bought pumpkin pie syrup (I used Torani)
1 cup apple cider
½ cup spiced rum
2 apples, cored and sliced
1-2 cinnamon sticks
Star anise for garnish
Instructions
In a large pitcher, combine the white wine, pumpkin pie syrup, and apple cider. Stir well to mix.
Add the sliced apples and cinnamon sticks to the pitcher. Mix well.
Refrigerate for at least 4 hours, or overnight if possible, to let the flavors meld together.
When ready to serve, pour the sangria into glasses, making sure to get some fruit and a cinnamon stick in each glass.
Garnish each glass with a star anise.

Nutrition Information:
Yield:

6
Serving Size:

1
Amount Per Serving:
Calories:

197
Total Fat:

2g
Saturated Fat:

0g
Trans Fat:

0g
Unsaturated Fat:

1g
Cholesterol:

5mg
Sodium:

57mg
Carbohydrates:

30g
Fiber:

2g
Sugar:

20g
Protein:

1g
Other fall cocktails and fall recipes you are sure to love!
This sparkling apple cider sangria is the idea fall cocktail, combining the taste of crisp apples with a touch of apple cider and the fragrant flavor or cinnamon it combines everything I love about fall into one glass.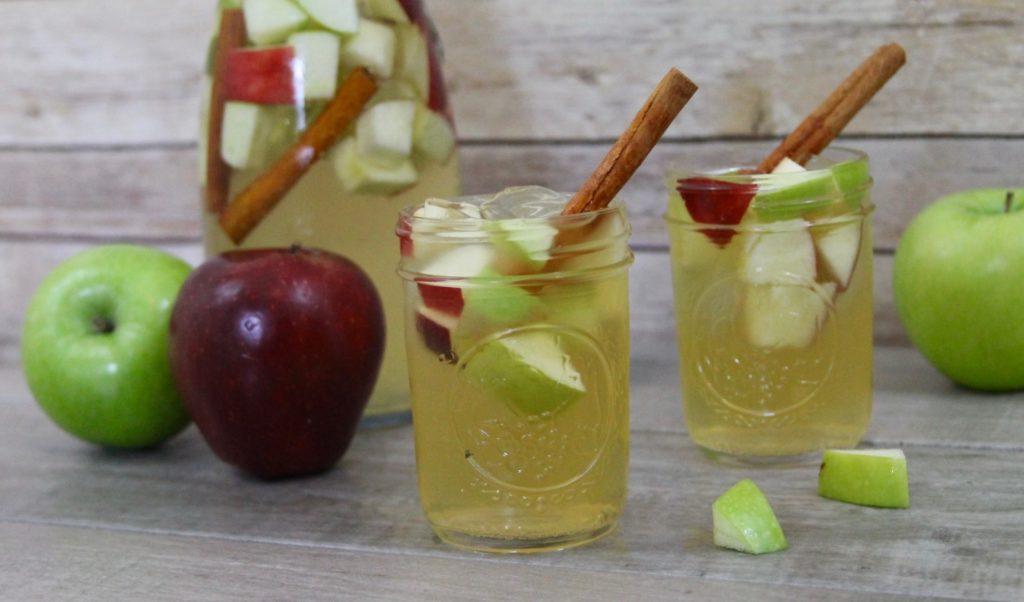 These apple cider mojitos are the perfect fall cocktail to transition from summer to fall. The classic mojito gets an autumn makeover with the addition of apple cider and fresh apples.
This easy to make caramel apple custard dessert brings together the flavors of caramel apples and the creamy deliciousness of flan and it's the perfect flan to enjoy this fall.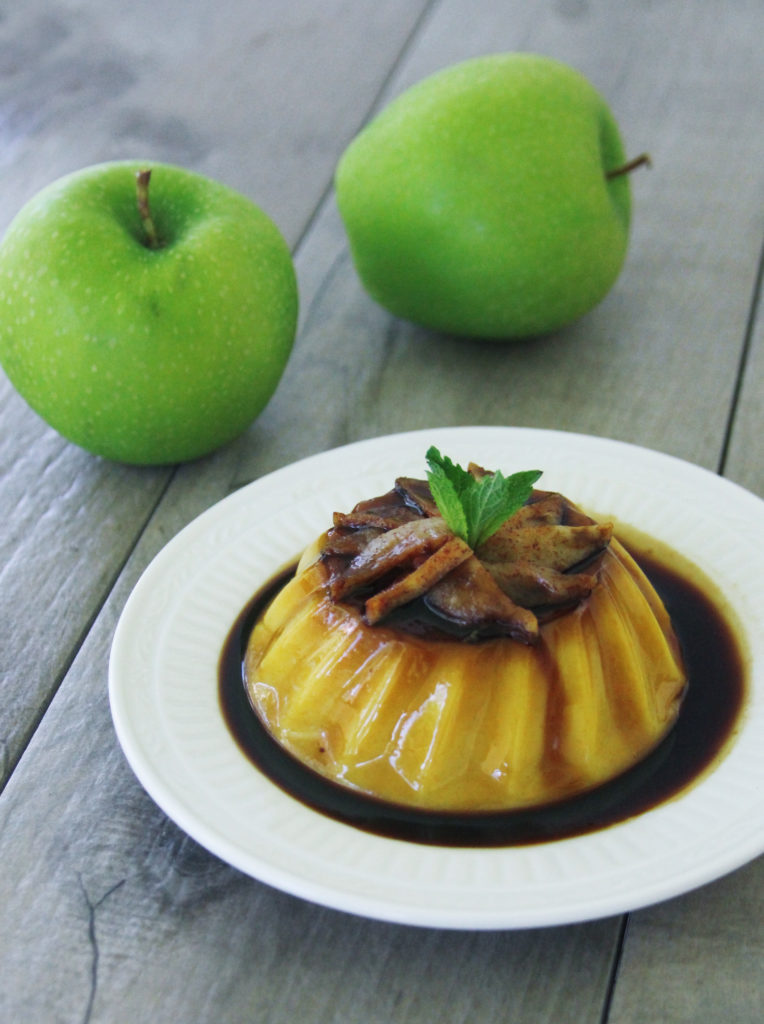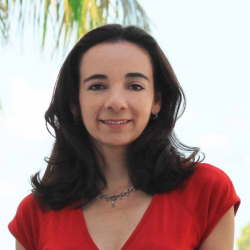 Latest posts by Paula Bendfeldt-Diaz
(see all)