This blog post is sponsored by Almond Breeze. The content and opinions expressed here are mine
This delicious berries and mango french toast casserole with chocolate drizzle is the perfect Sunday brunch dish. This is one of my favorite breakfast casseroles. Leave it in the fridge overnight and just pop it into the oven in the morning for a quick and amazing breakfast recipe that is sure to please everyone.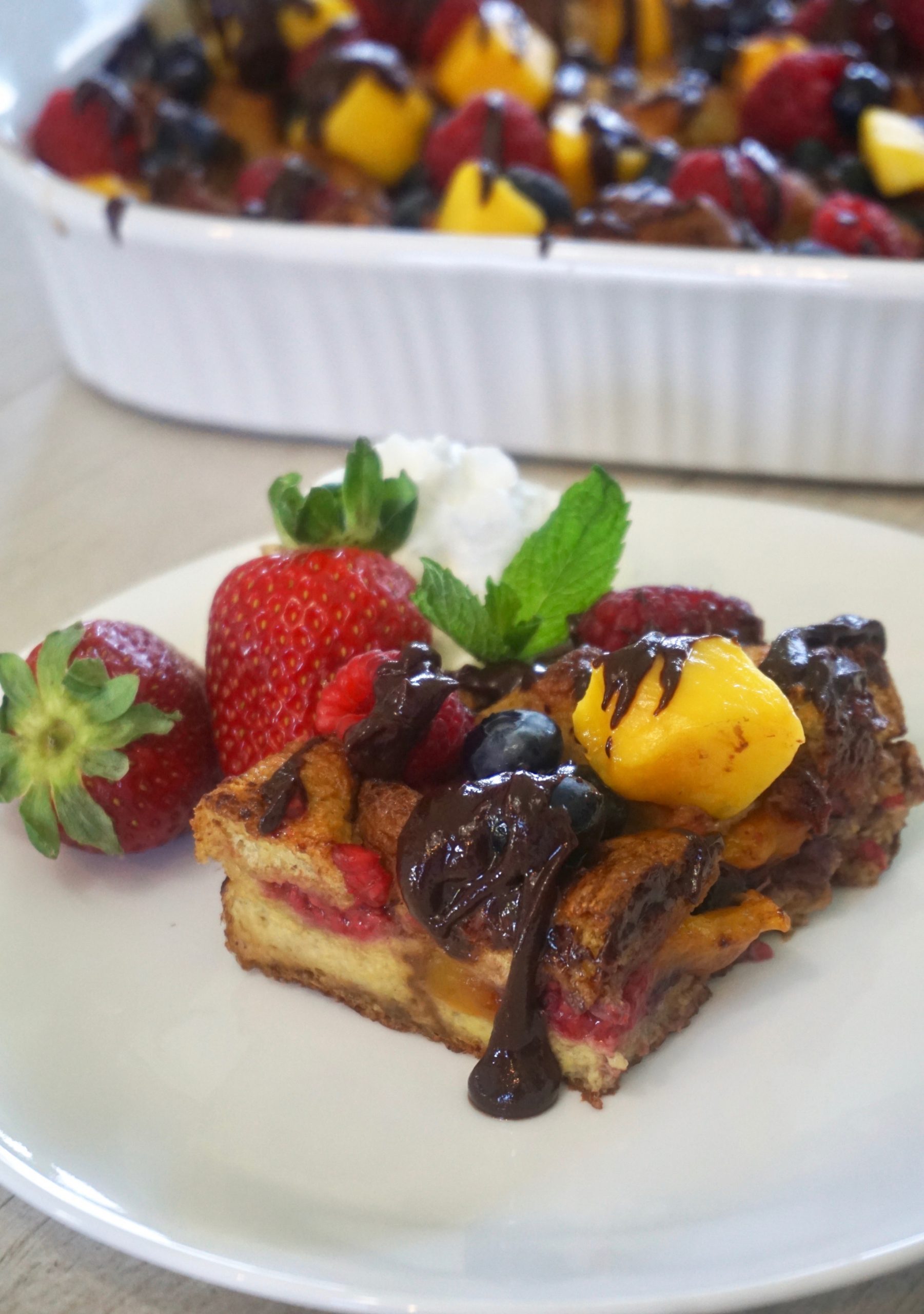 We've been cooking a lot lately with the kids and breakfast casseroles like this overnight french toast casserole. I love french toast casseroles, they are such an easy breakfast dish and they also work for brunch or dessert.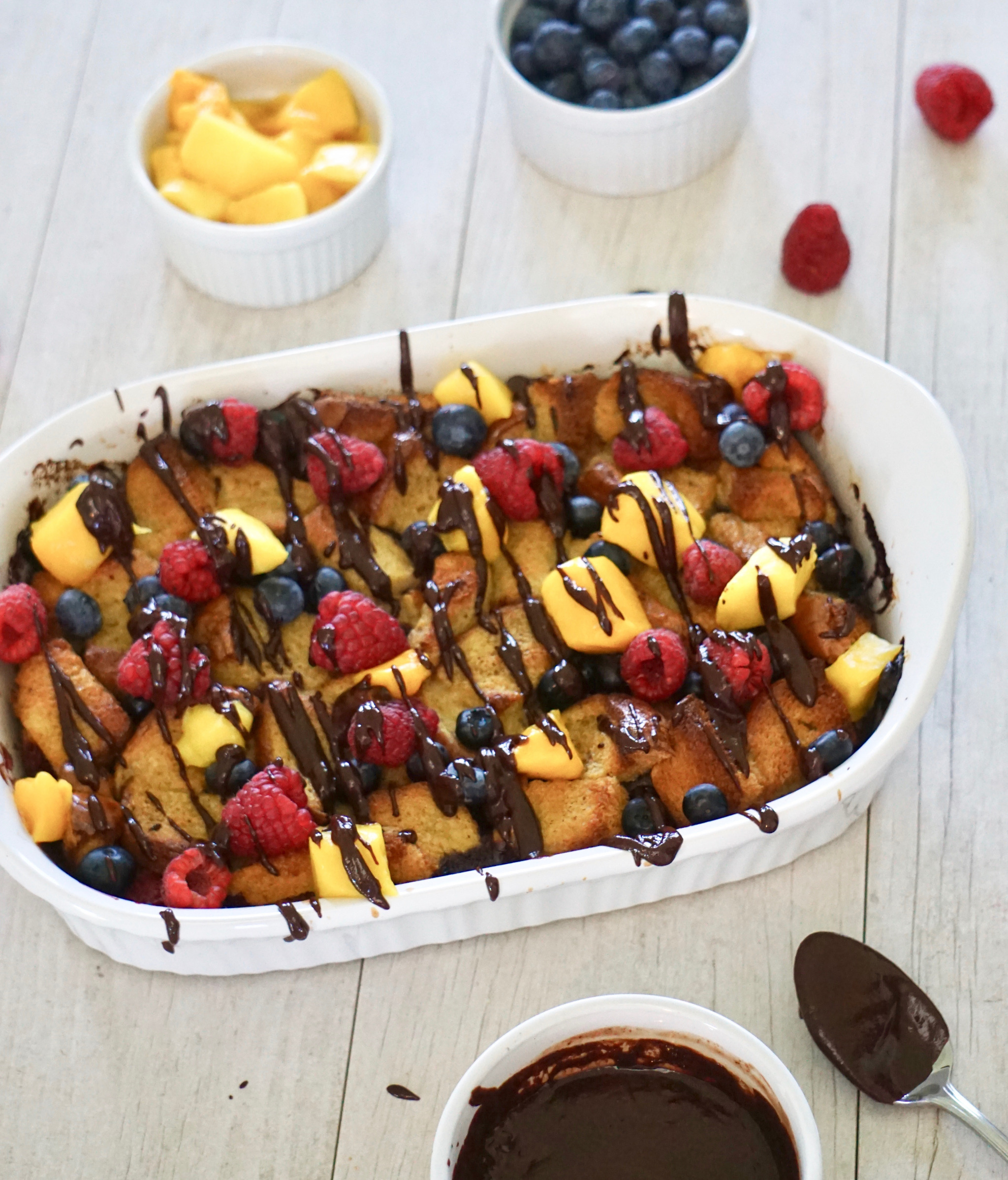 For this french toast casserole I decided to bring together some of my favorite fruits: blueberries, mango and raspberries. And to make it even more special I drizzled the fruit with home made chocolate sauce. Did I mention that this would make an awesome dessert?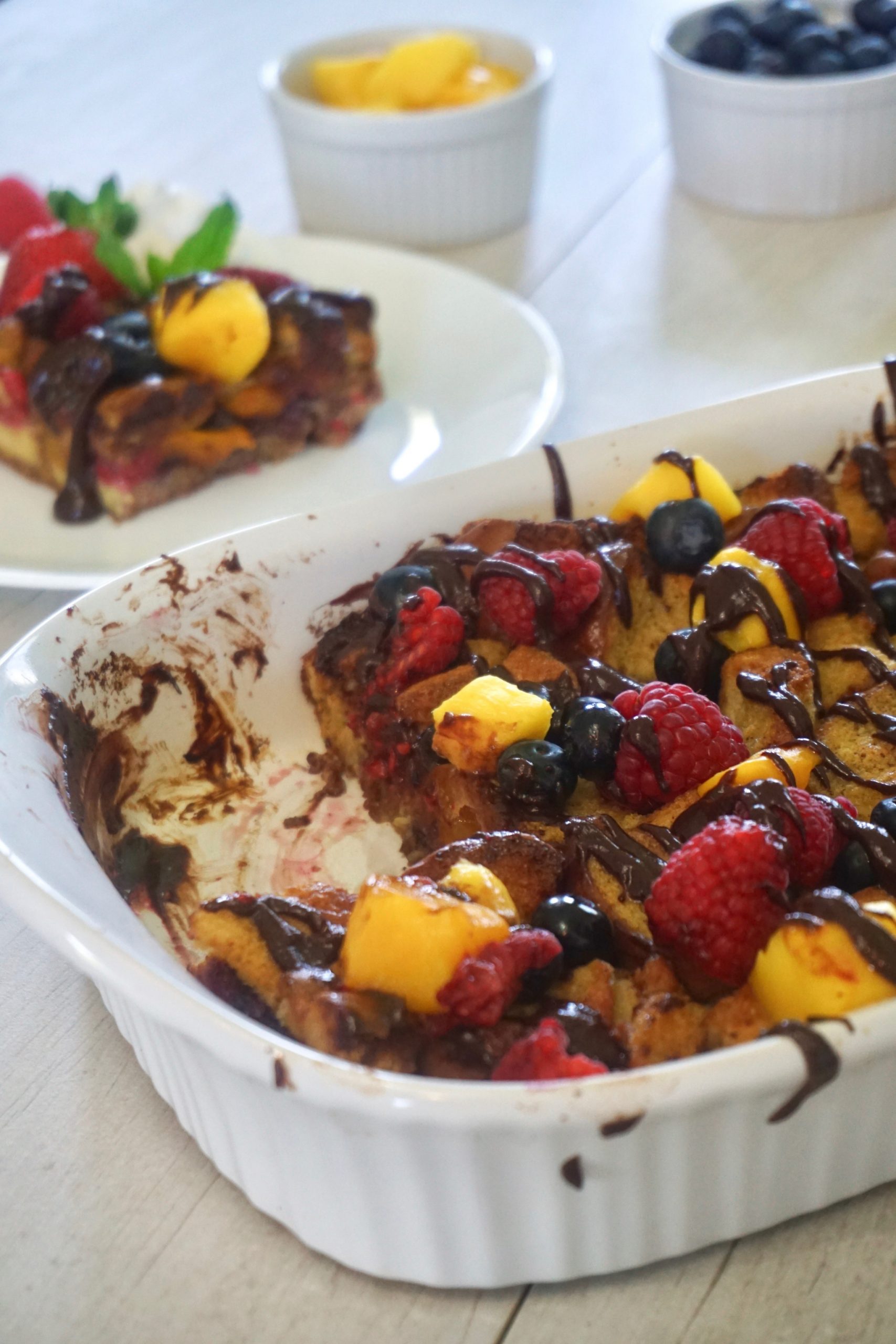 This is a great dish to make with the kids. My kids specially love melting and drizzling the chocolate, and making a mess along the way because that is part of the fun or rather the reality of cooking with your kids.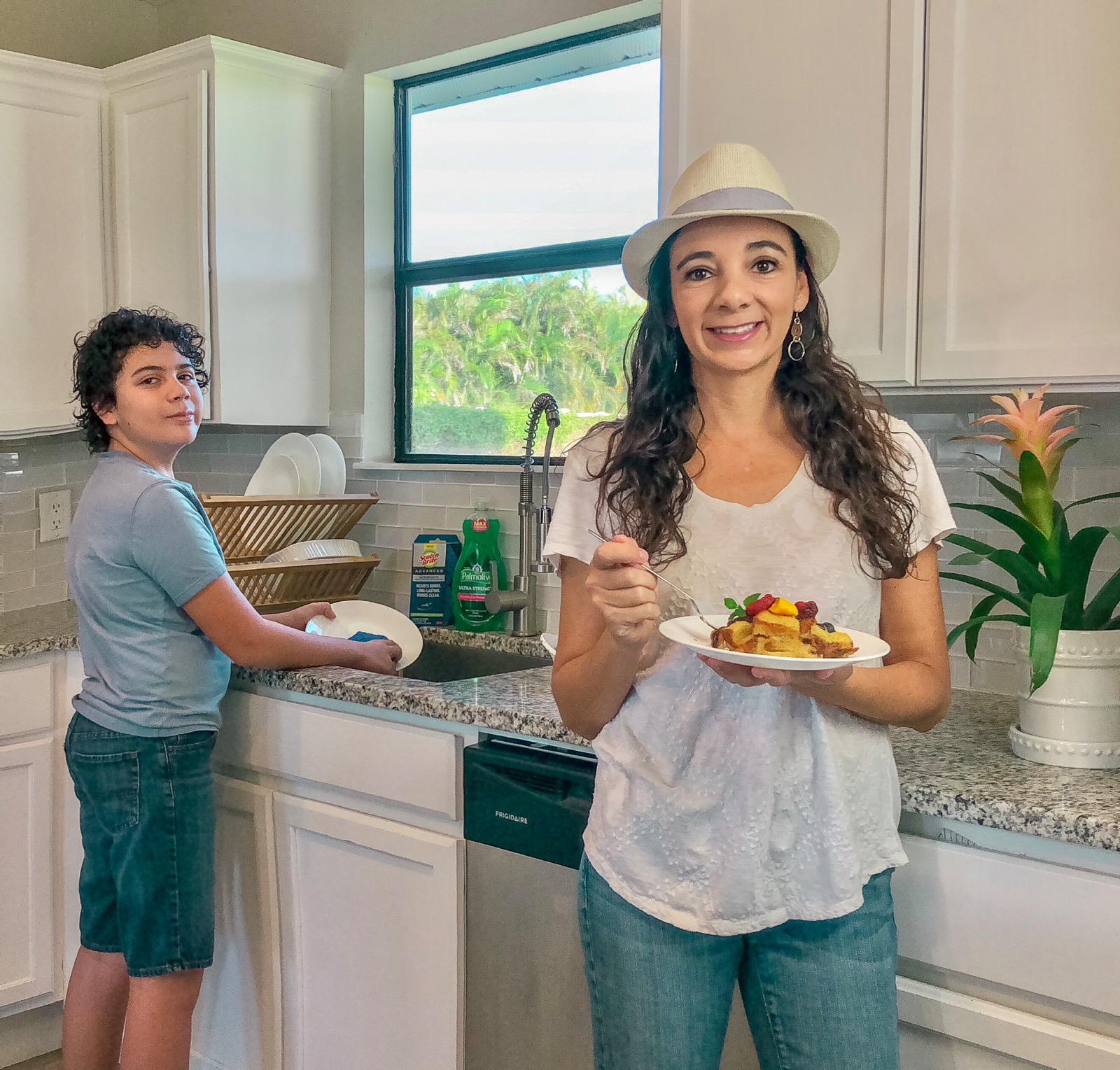 The good thing about cooking with older kids, like mine, is that they can help me with the clean up afterwards so I don't really mind the mess. Cooking together is a lot of fun and I know that these are the memories they will cherish when they are older.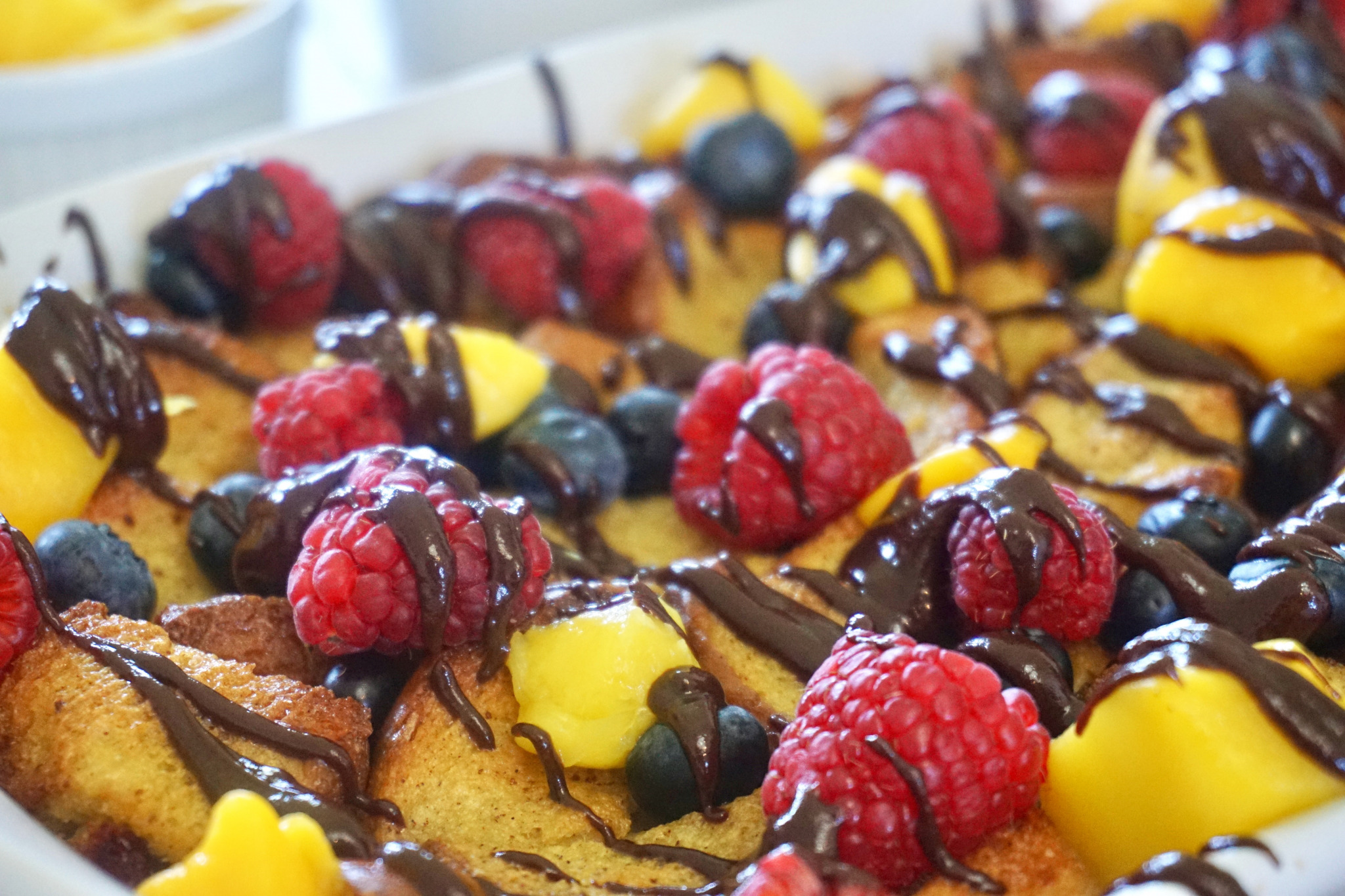 Berries and Mango French Toast Casserole With Chocolate Drizzle
Ingredients
10-12 cups brioche bread, about 10 slices

6 large eggs

1 ¾ cups Almond Breeze Almond Milk

2 tsp vanilla extract

1 tsp cinnamon

1/2 cup sugar

2 cups berries, I used blueberries and raspberries

1/2 cup mango, cut into small pieces

½ cup semi-sweet chocolate chips

2 tablespoons whipping cream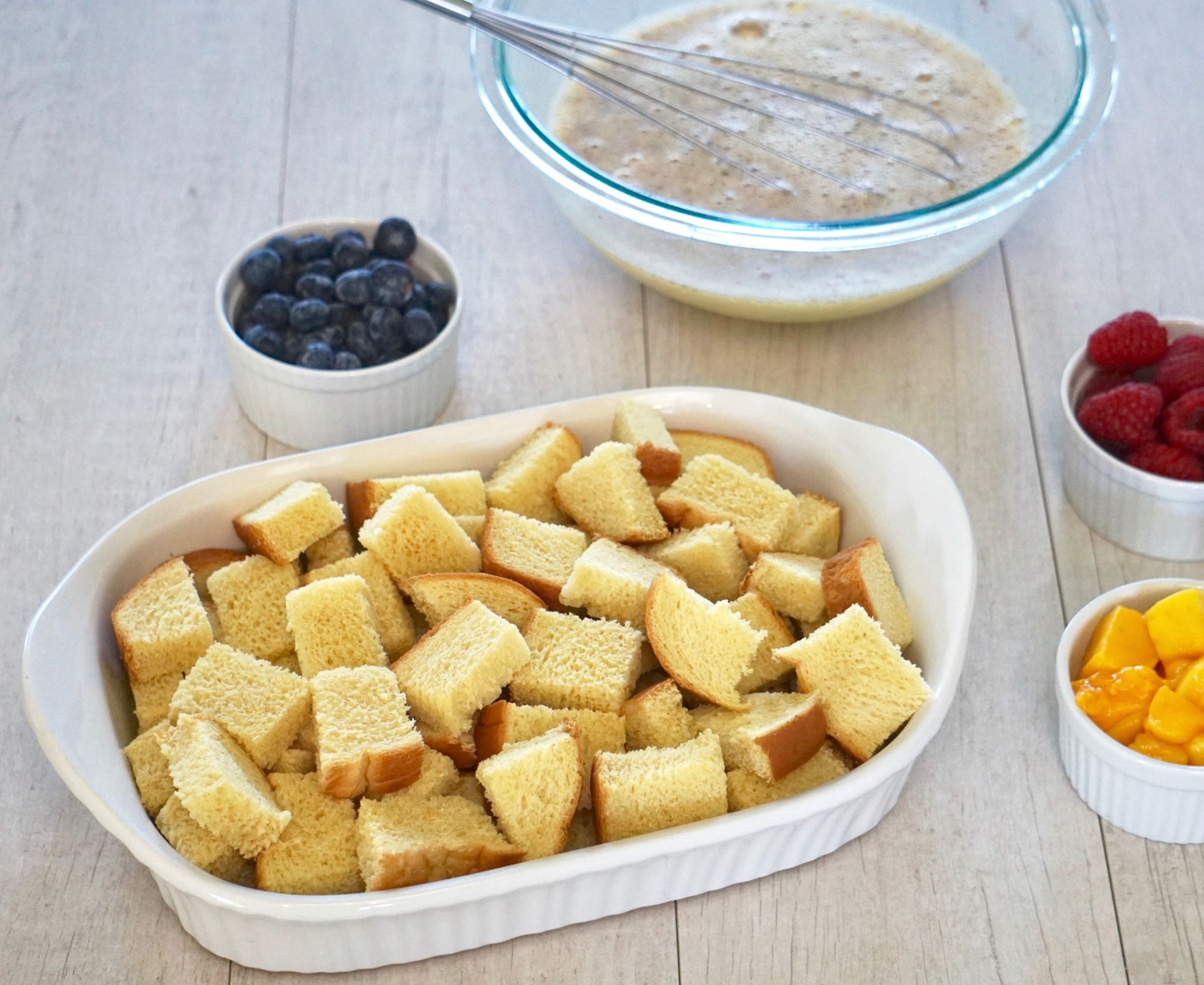 Directions
Grease a 9″x13″ casserole.

Cut up the brioche bread into cubes and add half of the bread to the casserole. Sprinkle some of the berries and mango pieces.

Add more bread cubes until the casserole is about ¾ filled.

In a large bowl whisk together the eggs, Almond Breeze Almond Milk, vanilla extract, cinnamon, and sugar.

Pour the egg mixture into the casserole.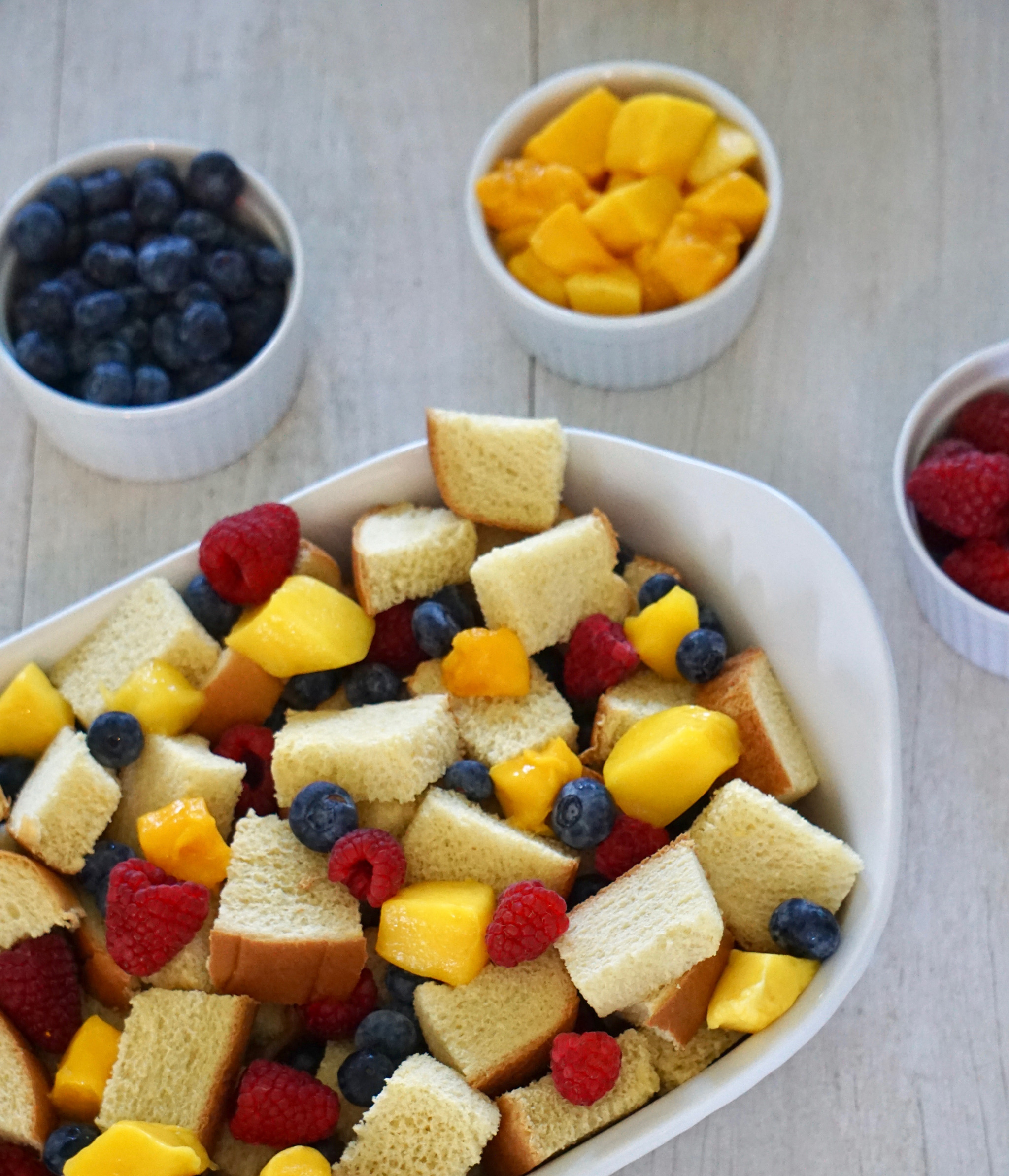 Top with the rest of the berries and mango pieces.

Cover the casserole and refrigerate for four hours, or overnight.

Preheat the oven to 350 degrees F. Bake for 35-40 minutes.

Remove from the oven and let stand while you make the chocolate sauce.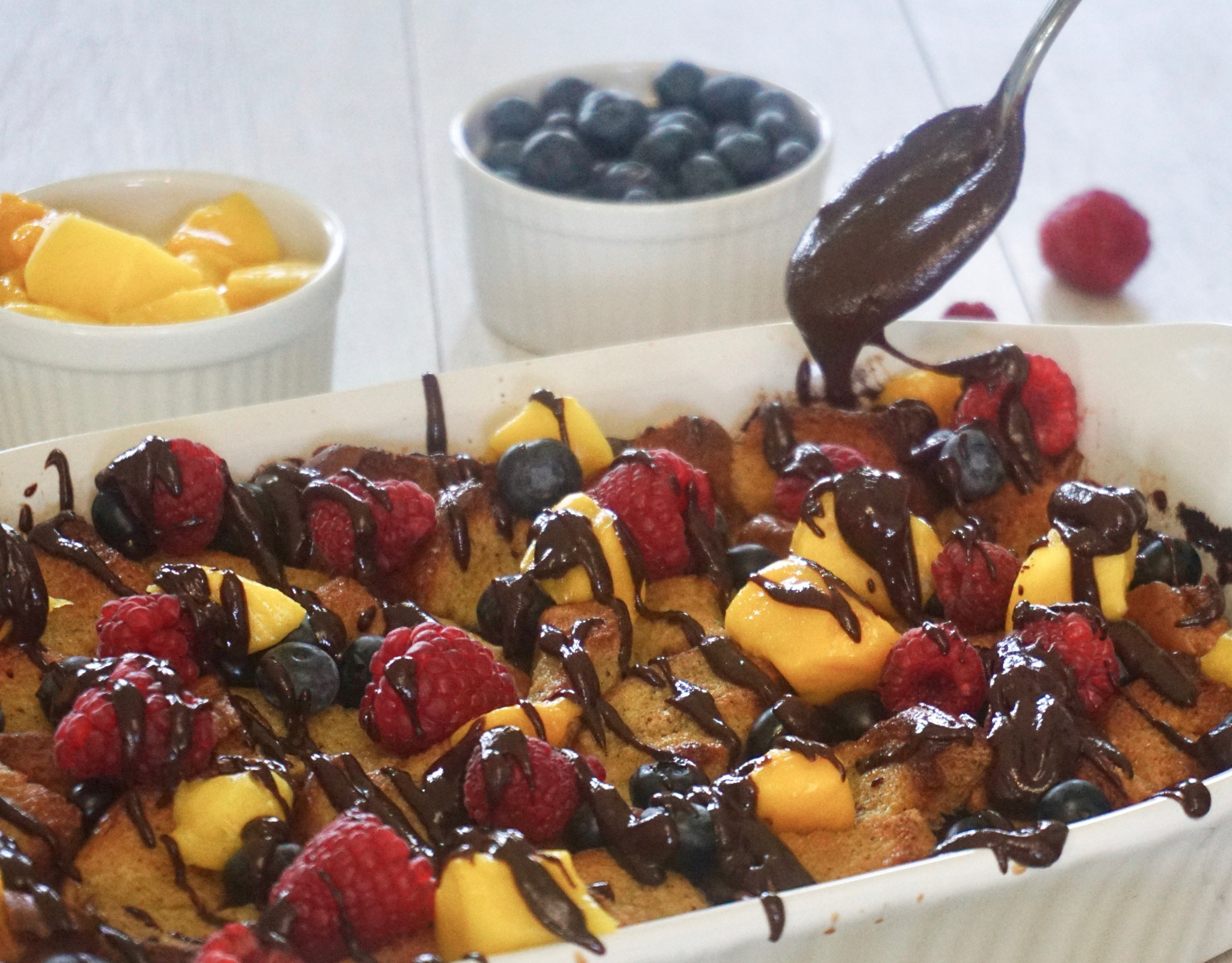 In a microwave-safe bowl combine the chocolate chips and whipping cream. Heat for 30-45 seconds or until the chocolate has melted. Mix well until you have a thick chocolate sauce.

Drizzle the chocolate over the casserole and serve warm.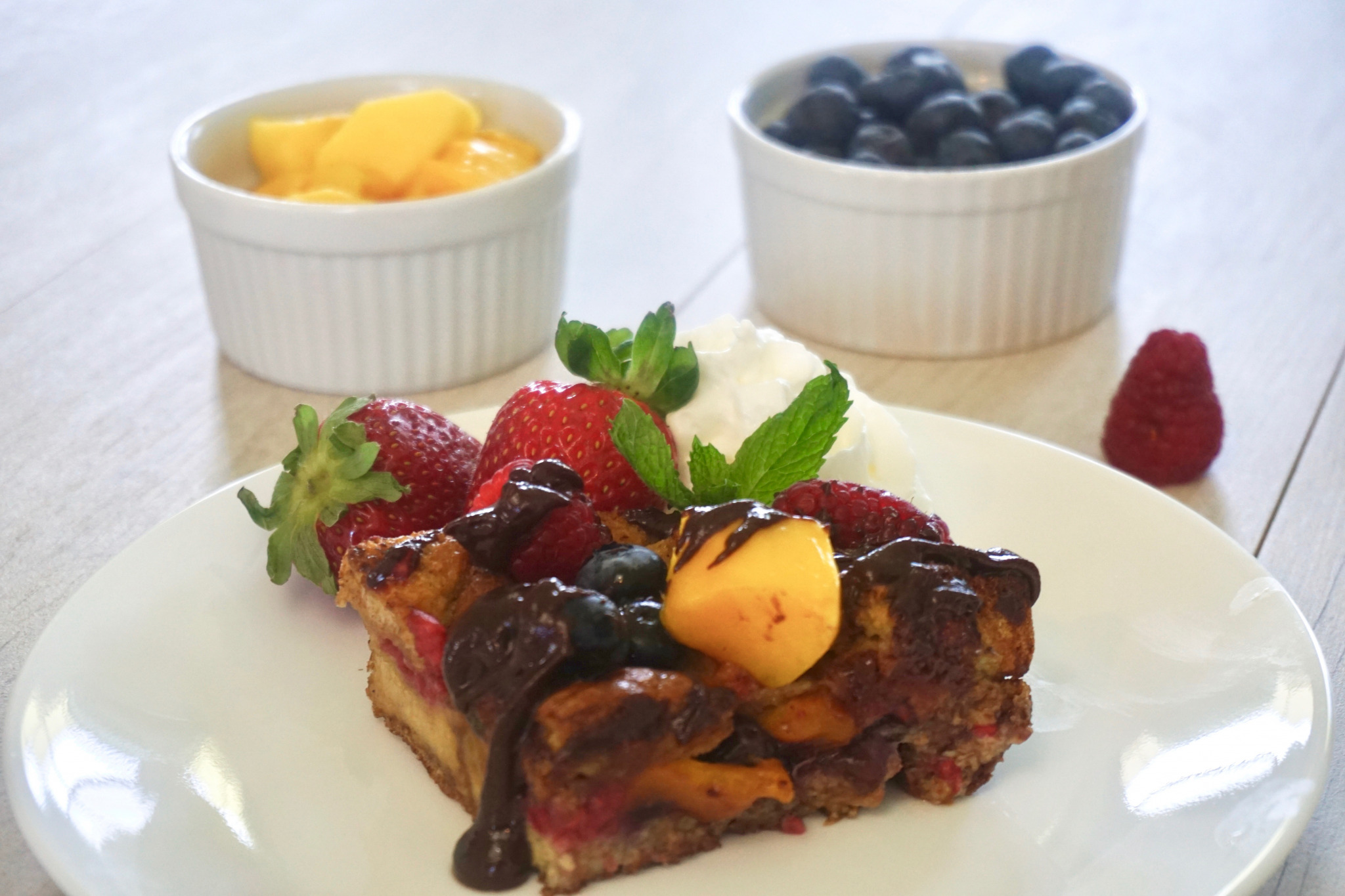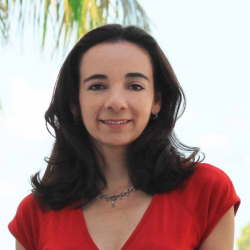 Latest posts by Paula Bendfeldt-Diaz
(see all)