If you're looking for the best Christmas desserts for kids, you've come to the right place. You will find so many cute and fun Christmas treat recipes perfect for a Christmas party or even as part of a Christmas dessert board on Christmas eve dinner. These super easy Christmas dessert recipes are perfect for kids to make. Whether you have a toddler or a teen, they will have lots of fun with these holiday treats. From Xmas bark and Christmas cupcakes to reindeer treats and melted snowman desserts, there is something for everyone.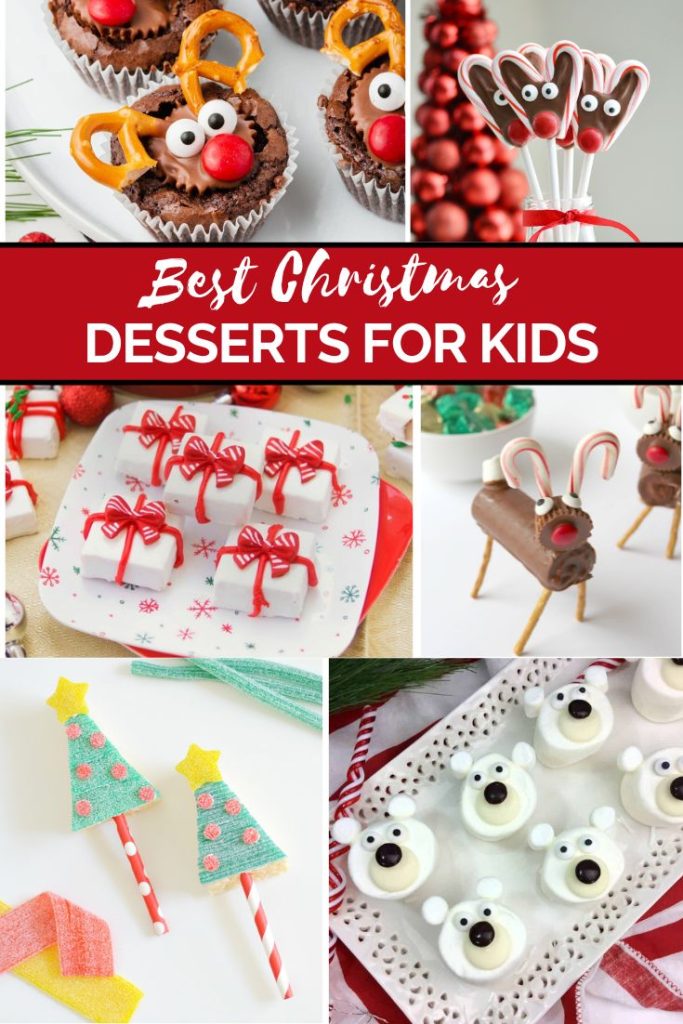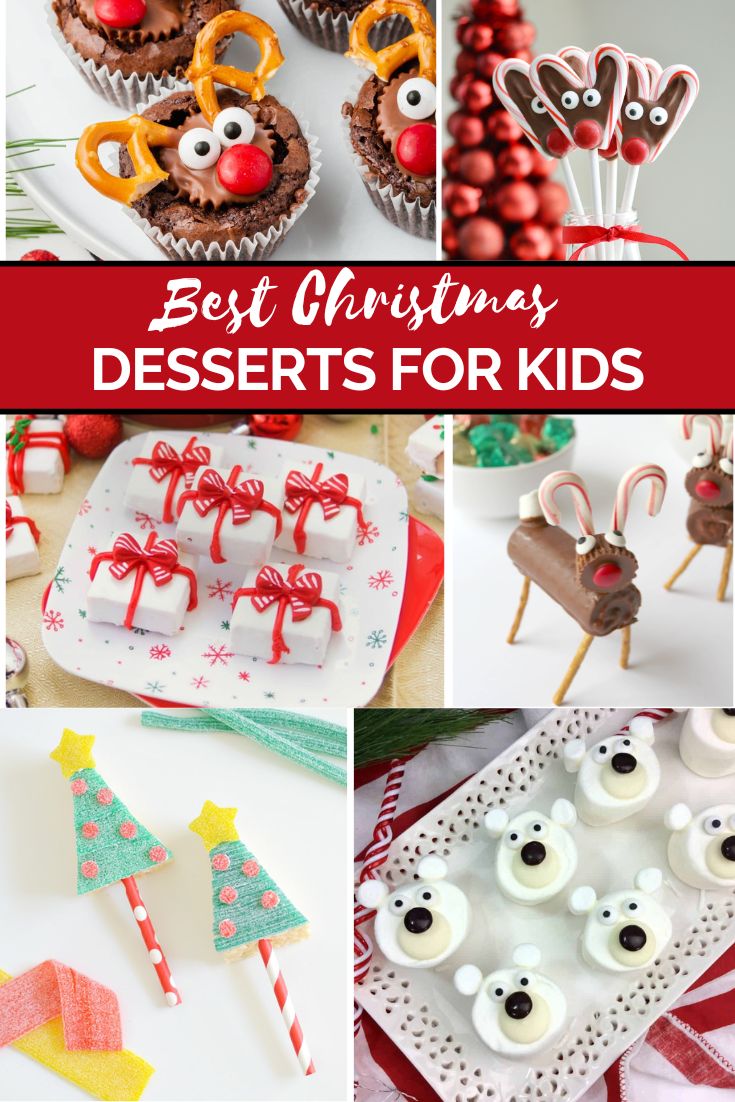 Fun Christmas Treats to Make With Your Family
During the holidays, when my kids are home from school, we love to get into the Christmas spirit by creating fun Christmas treats together. And Christmas desserts don't have to be complicated. So if you're looking for easy Christmas desserts to make with your kids, you're sure to find something here. From Christmas barks and no-bake Christmas desserts, these holiday treats include so many fun Christmas recipes.
The Best Christmas Desserts for Kids
There are so many Christmas treats, so how do you decide which to make this Holiday season? There's no need to; you can make them all! No, but seriously, start by looking for a treat that includes ingredients your kids will love, and then go with that. Whether it's snowmen, Santas, or Holiday Cake Pops, I love that most of these Christmas desserts for kids are easy to eat, too. And the best part is that you don't have to worry about plates or cutlery!
An amazing puff-pastry Christmas tree filled with spiced cranberry applesauce. Then you top it off with cinnamon and decorate it with toddler-friendly treats.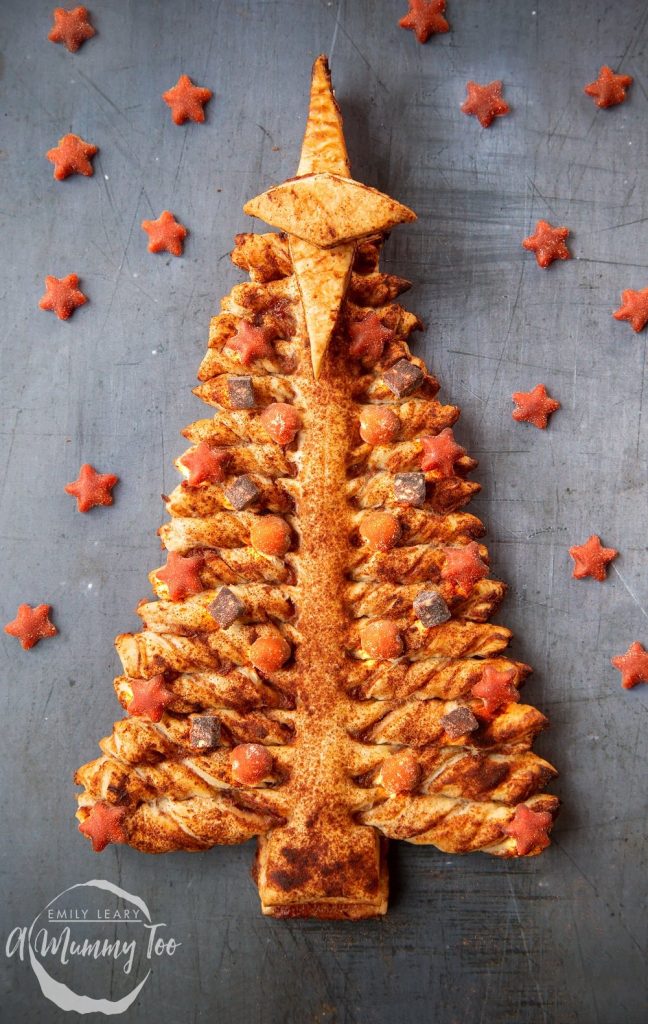 These adorable Rudolph Rice Cakes are fun and easy to make with the kids. Plus, they make a GREAT healthy Christmas treat!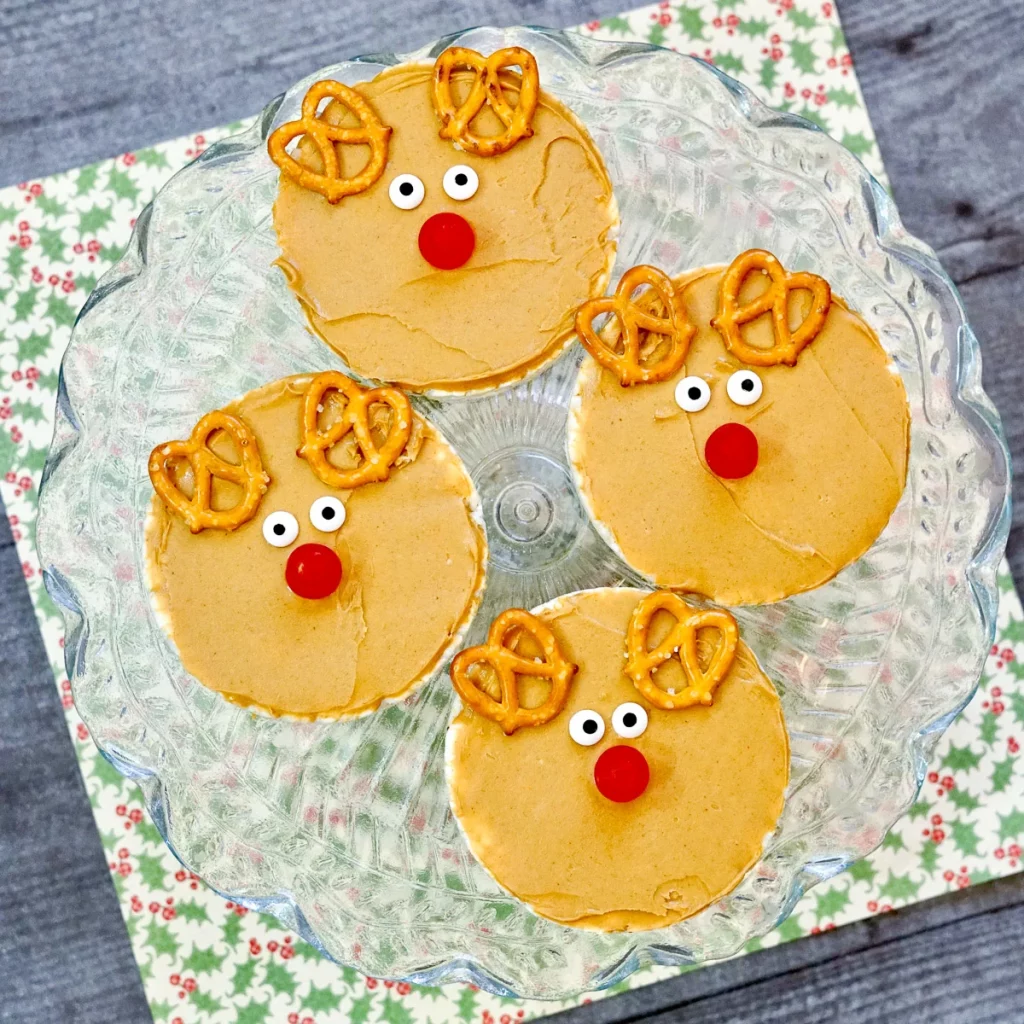 These Christmas Marshmallow Pops are easy to make and a merry addition to any party or playdate! This is the perfect Christmas dessert for kids; they will love them!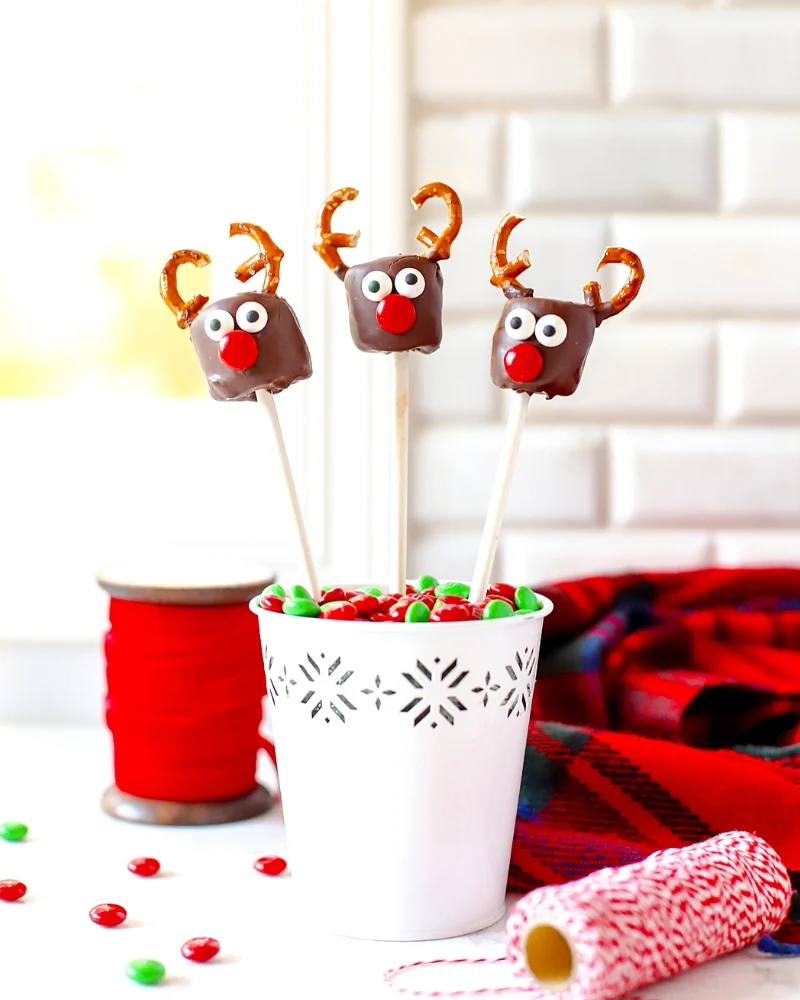 These cute Christmas Pretzels are a fun, easy snack and dessert to make with kids! Pretty enough to be part of the dessert table during the holidays but also great in little goodie bags or for snacking during family Christmas movie night!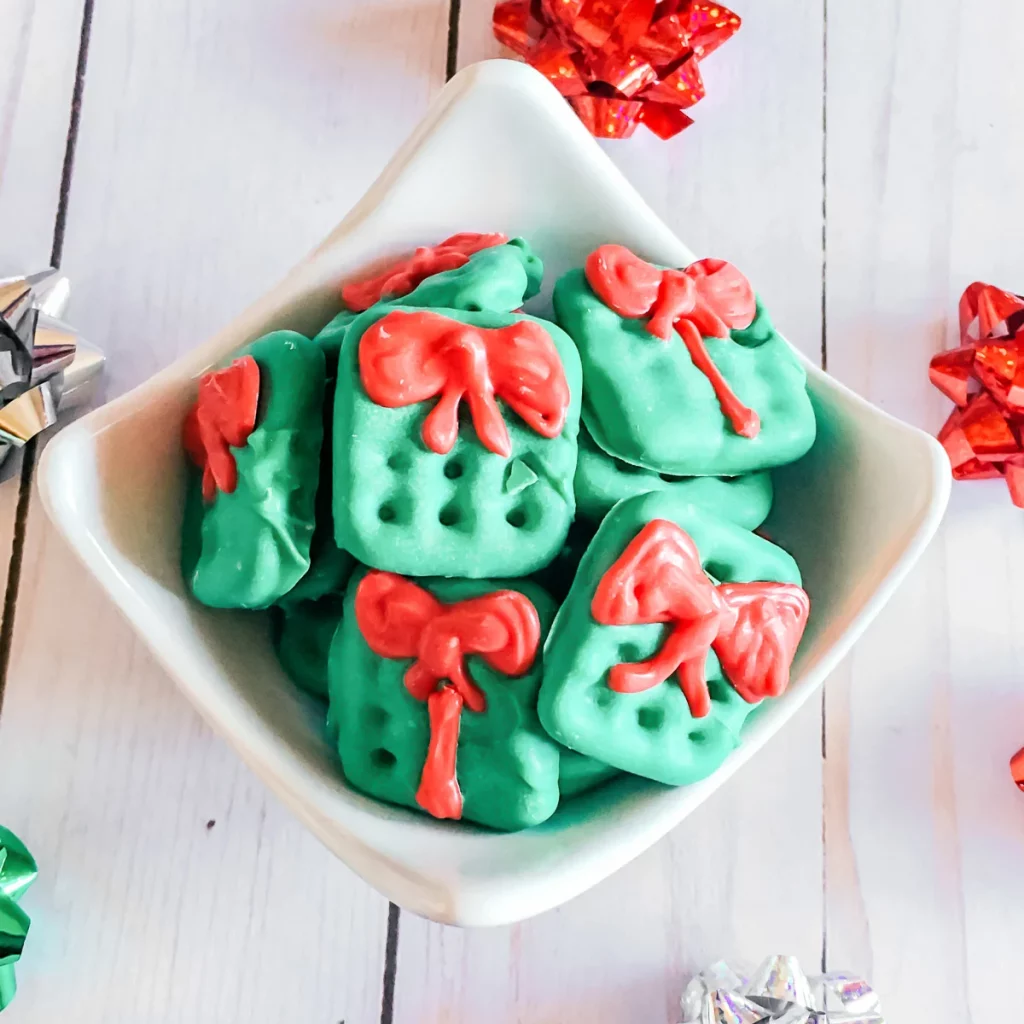 Gingerbread cookies are the epitome of the holiday season. Their smiles, white frosting trimming, and overall jolliness are what Christmas time is all about. This year take it up a notch with a batch of Gingerbread Cake Pops.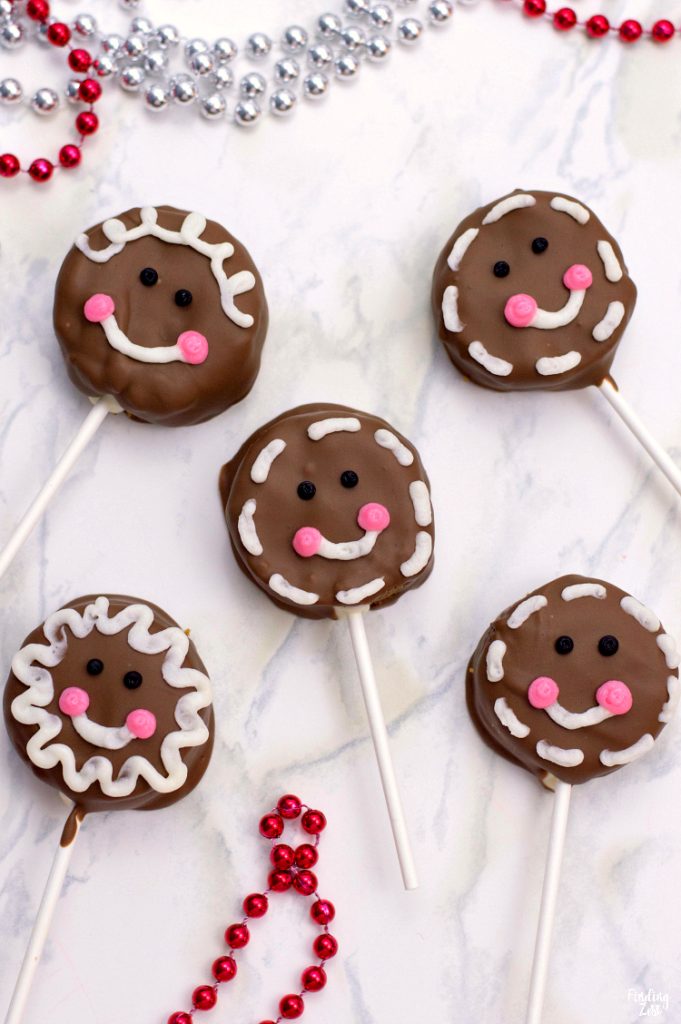 These Polar Bear Marshmallows are an adorable Christmas craft treat that will become an annual family tradition. They're so cute you almost won't want to eat them…Almost.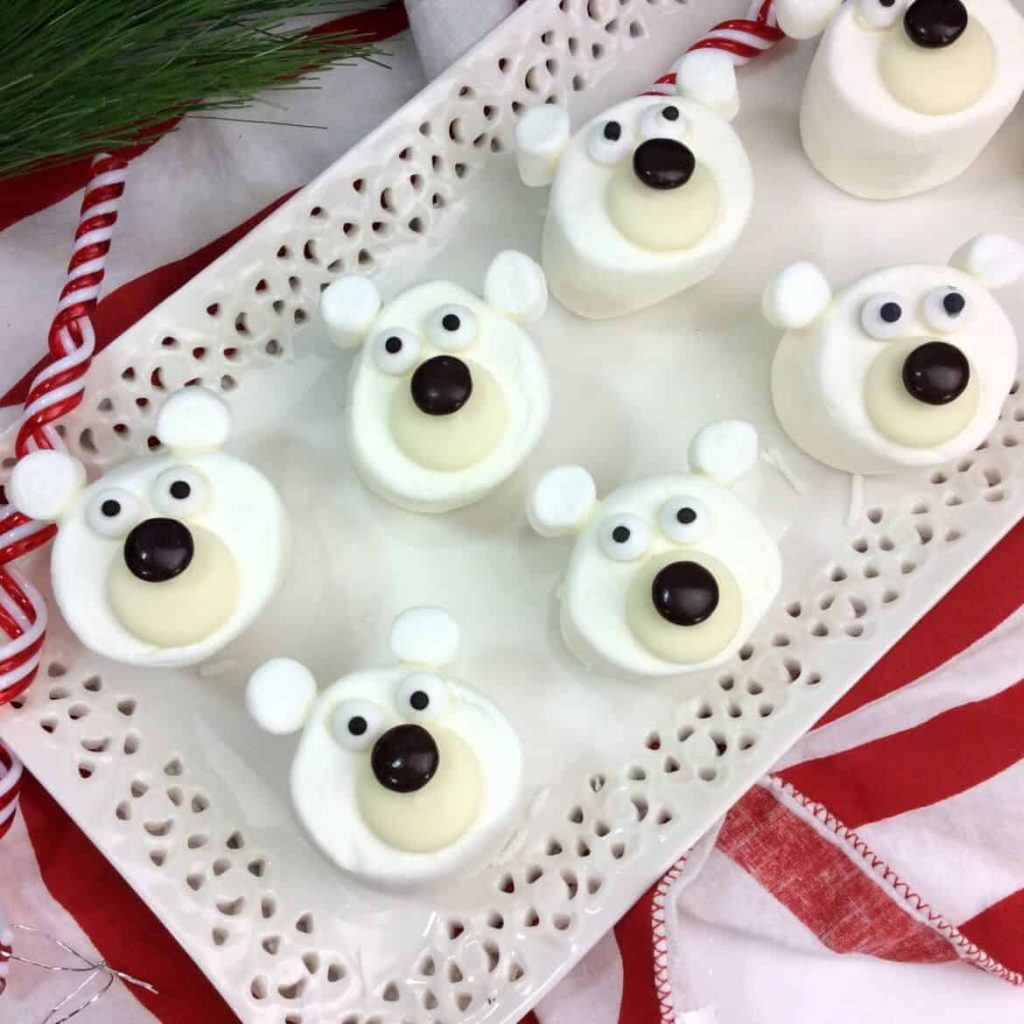 These Snowman Pretzels are fun Christmas desserts you can make for any winter occasion! Salty and sweet treats that everyone will love!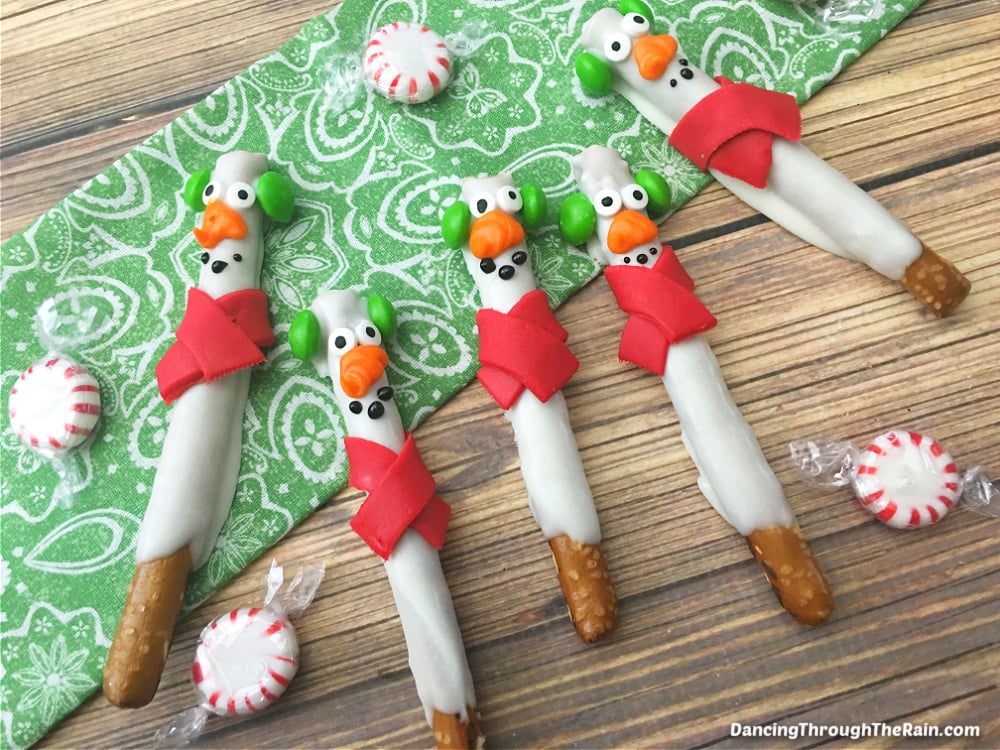 Reese's Reindeer are so easy to make and have that salty-sweet combo everyone loves!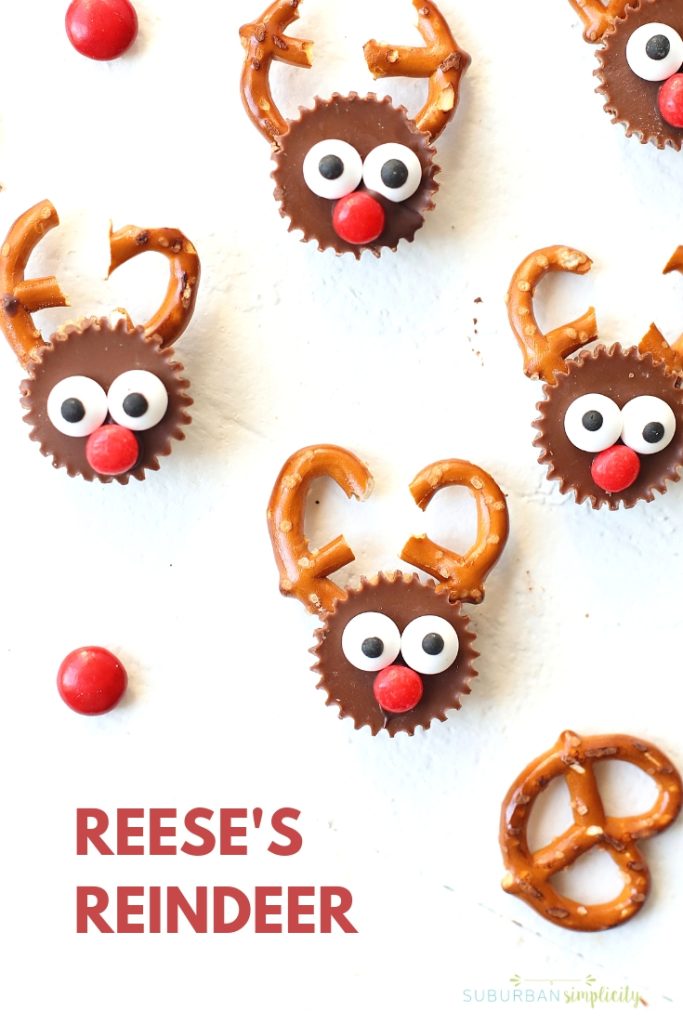 These amazing Rice Krispie treats are just as easy as the originals but are full of traditional gingerbread holiday flavor. No baking is necessary to make this gingerbread Krispie treats, though.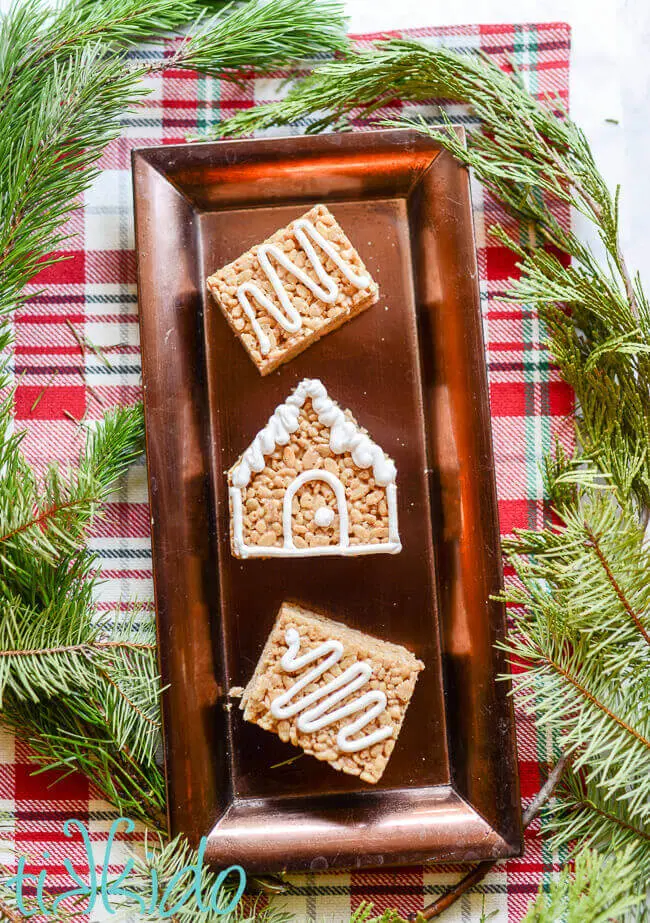 These mini cakes are super easy to make and simple to decorate. They look so festive and cute and taste delicious too.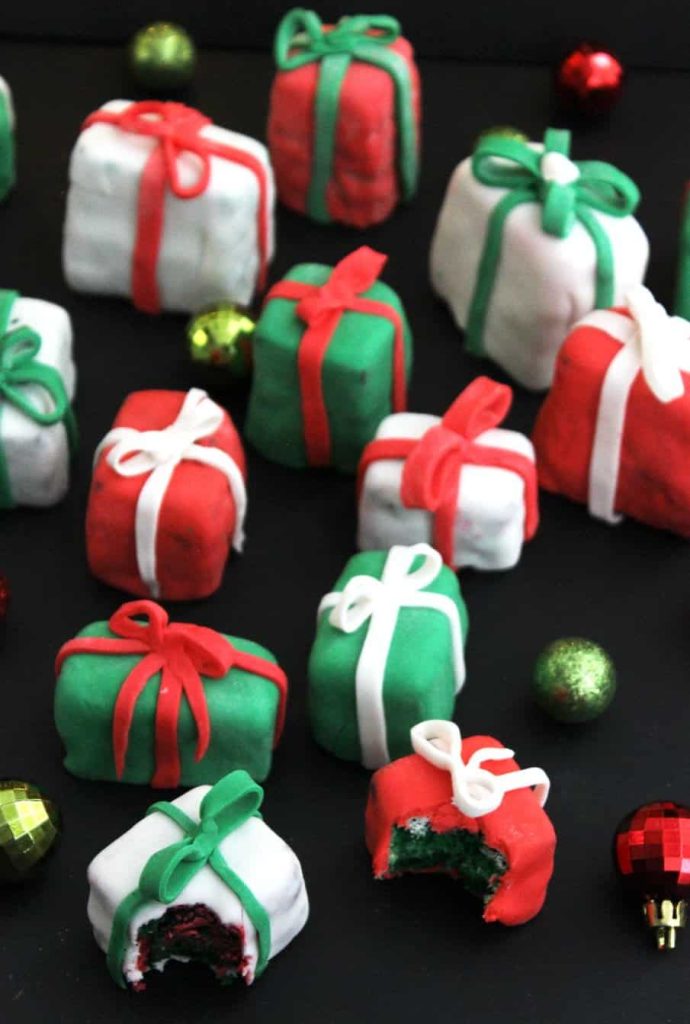 You can make these treats look like all different ornaments! And since they're made with rice cakes, they're a great, better-for-you alternative for decorating cookies.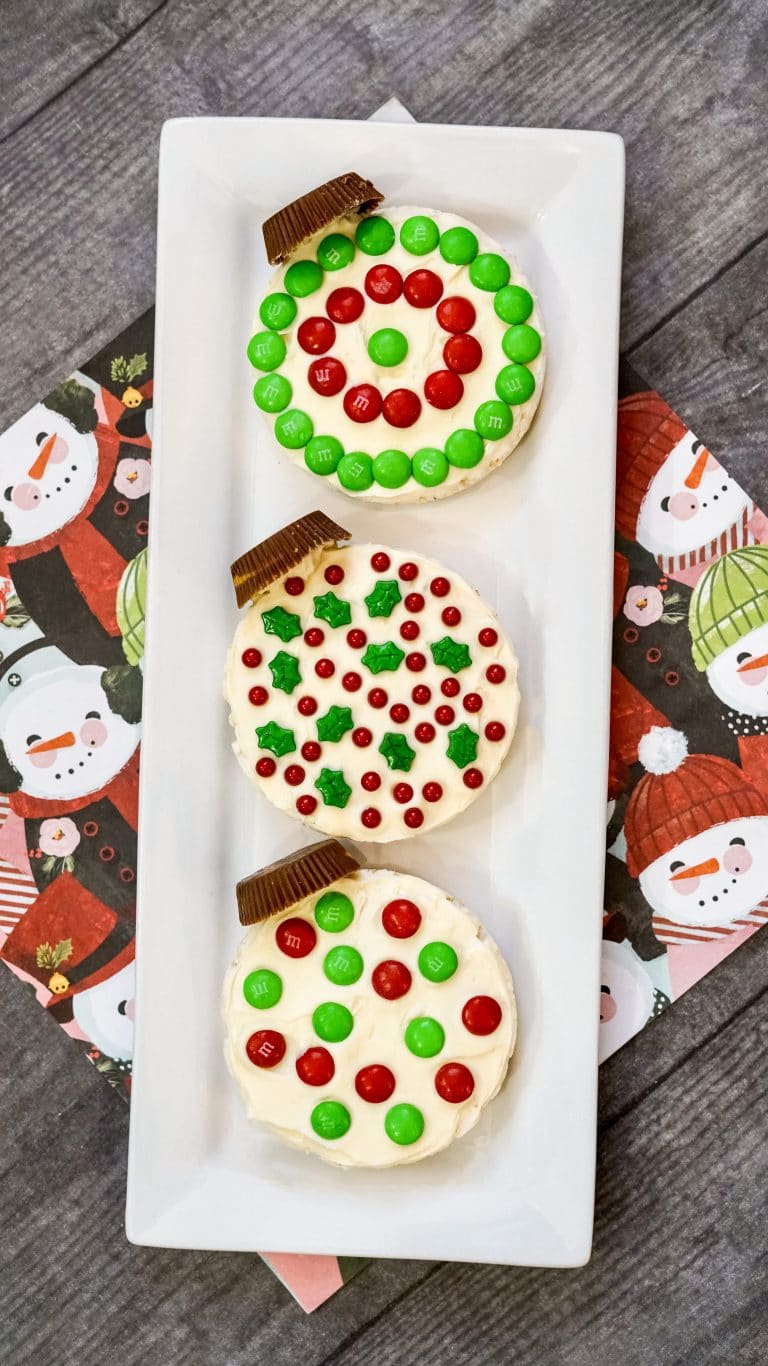 This no-cake reindeer snack recipe is so easy to make. It's a simple matter of assembling these adorable Christmas treats. They're a hit at every party, and your kids will think you're a total rockstar!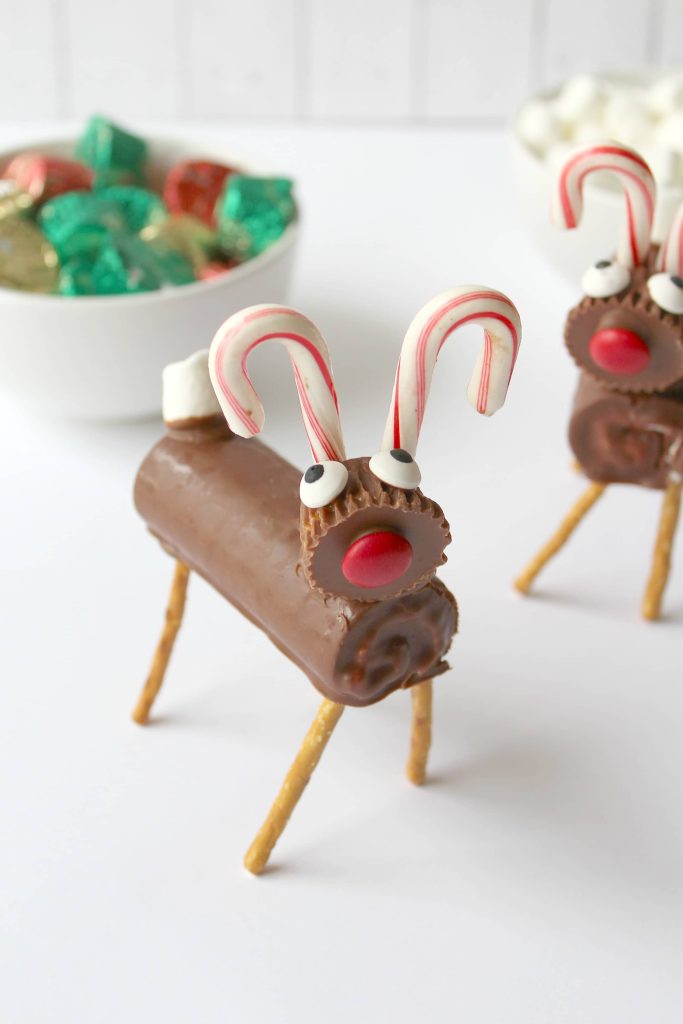 Even the Grinch would agree that these Mini Santa Belly Cakes are the cutest Christmas treat ever!!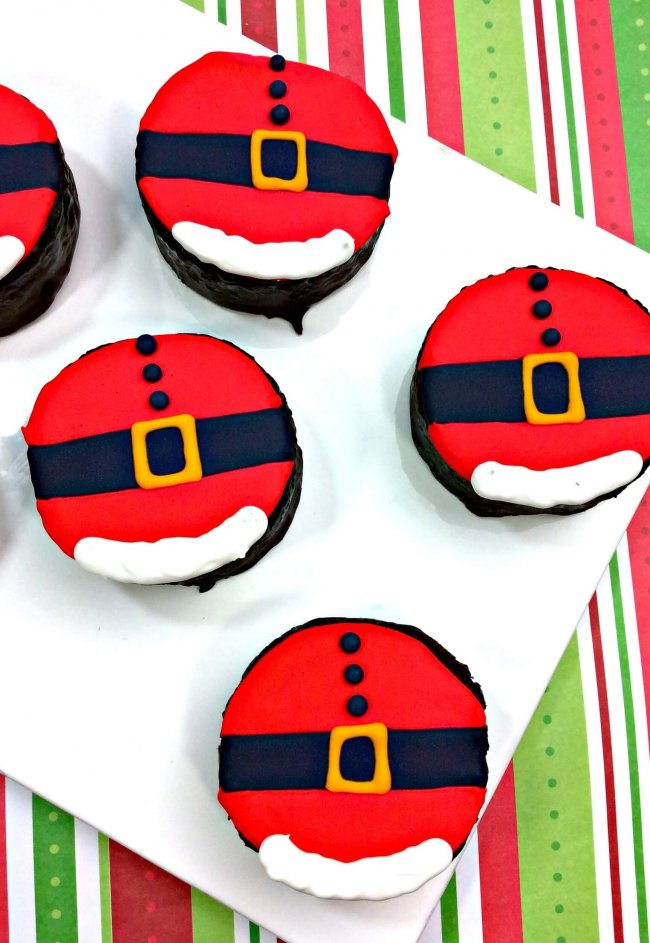 Cute and easy Christmas reindeer Rice Krispie treats are easy to make, and kids will love them! All you need are a few simple store-bought ingredients to get started!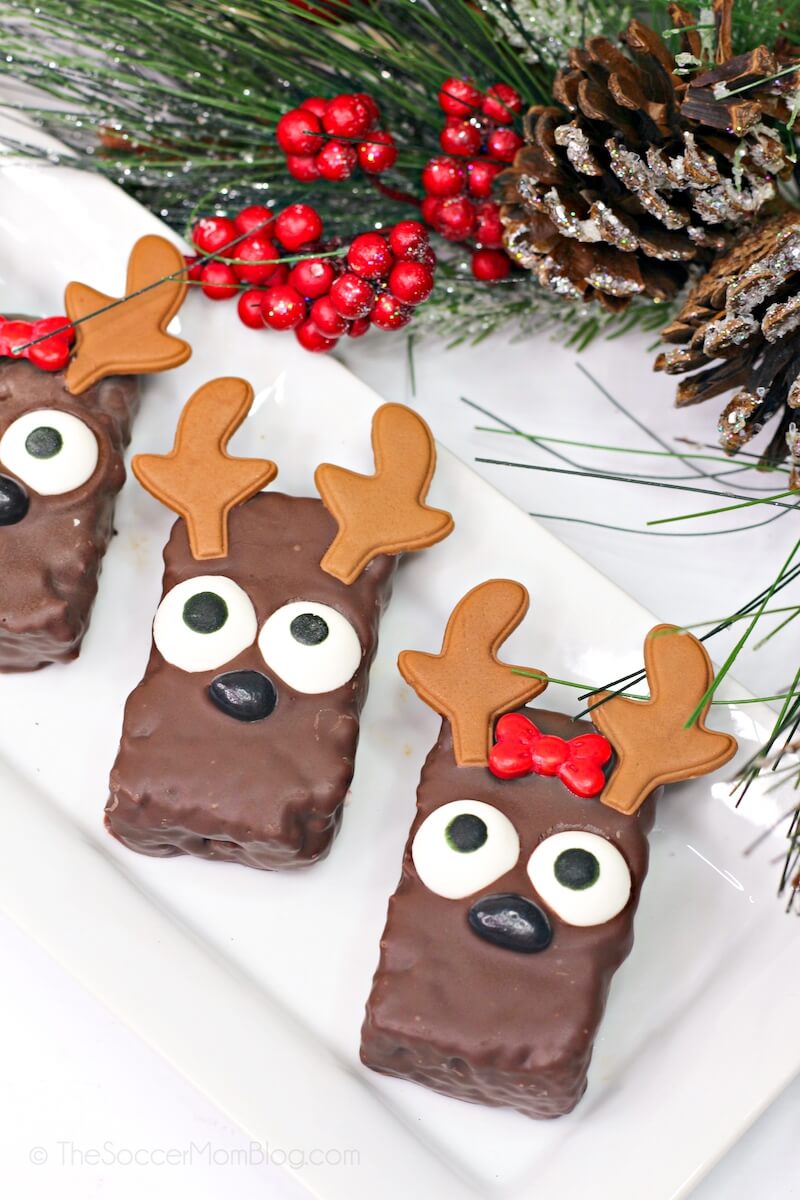 This fun treat gives chocolate-covered strawberries a holiday makeover. These Christmas treats are so adorable and perfect for strawberry lovers.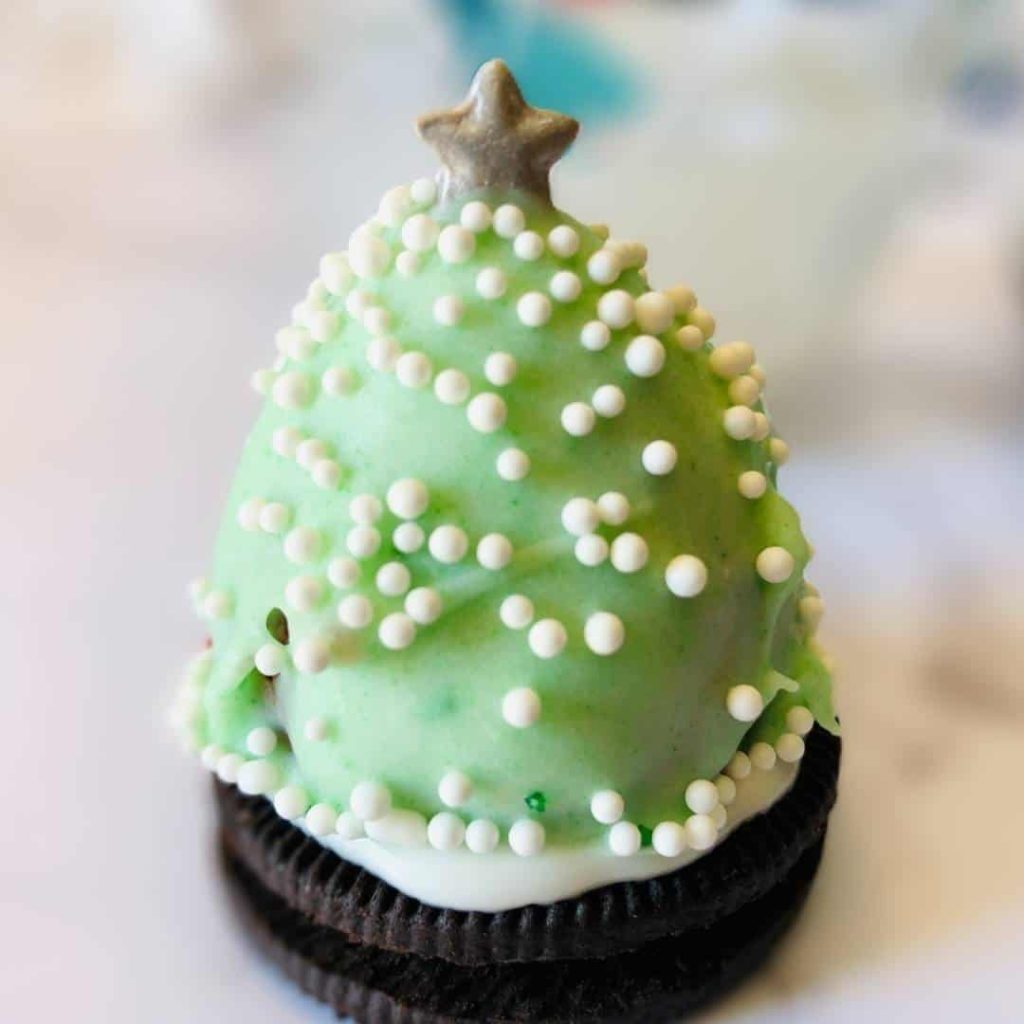 Make your holidays extra festive with these fudgy Brownie Christmas Trees. Delicious and easy to make, this Christmas Brownies recipe is a crowd-pleaser for your Christmas party!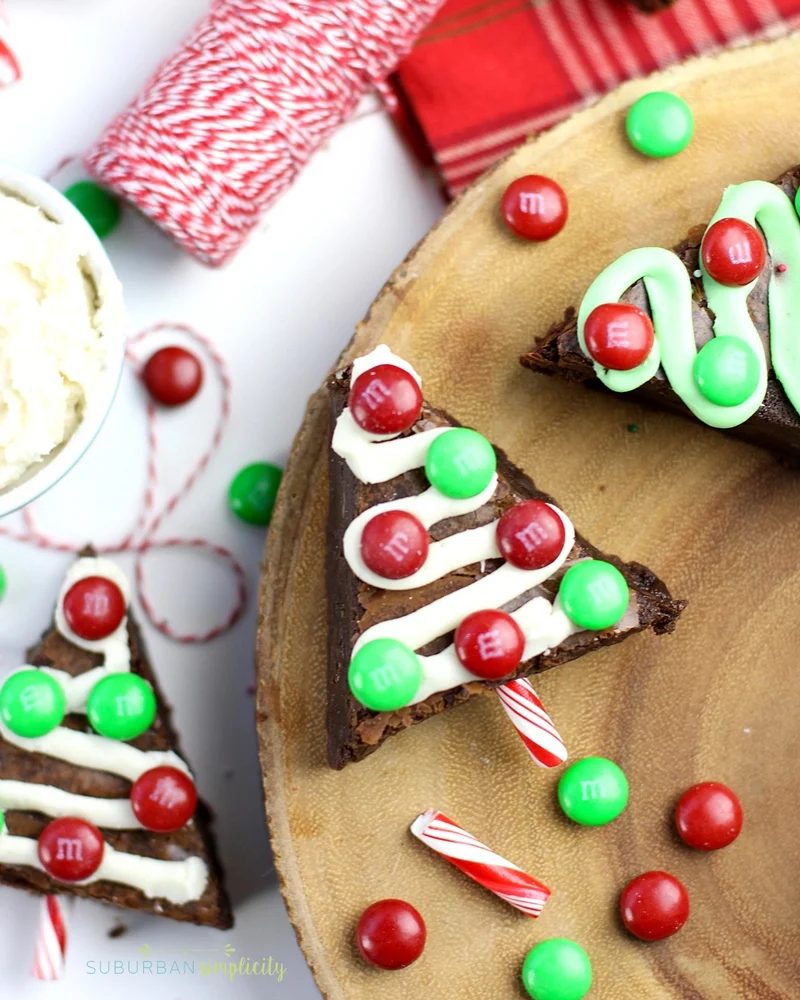 Make your holidays extra festive with these fudgy Brownie Christmas Trees. These candy Christmas desserts are cute edible treats with many different uses and will delight kids and adults alike!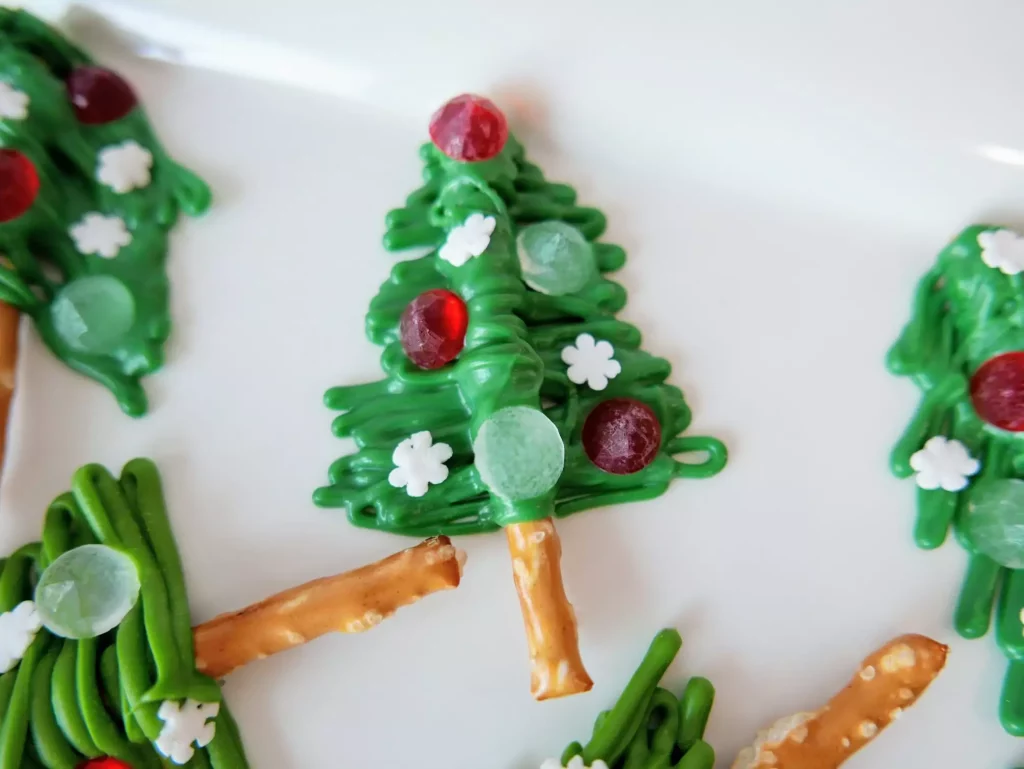 These reindeer peanut butter brownie cups are super simple to make using brownie mix, peanut butter cups, pretzels, and candies! You can have the perfect treat to greet Santa in no time at all!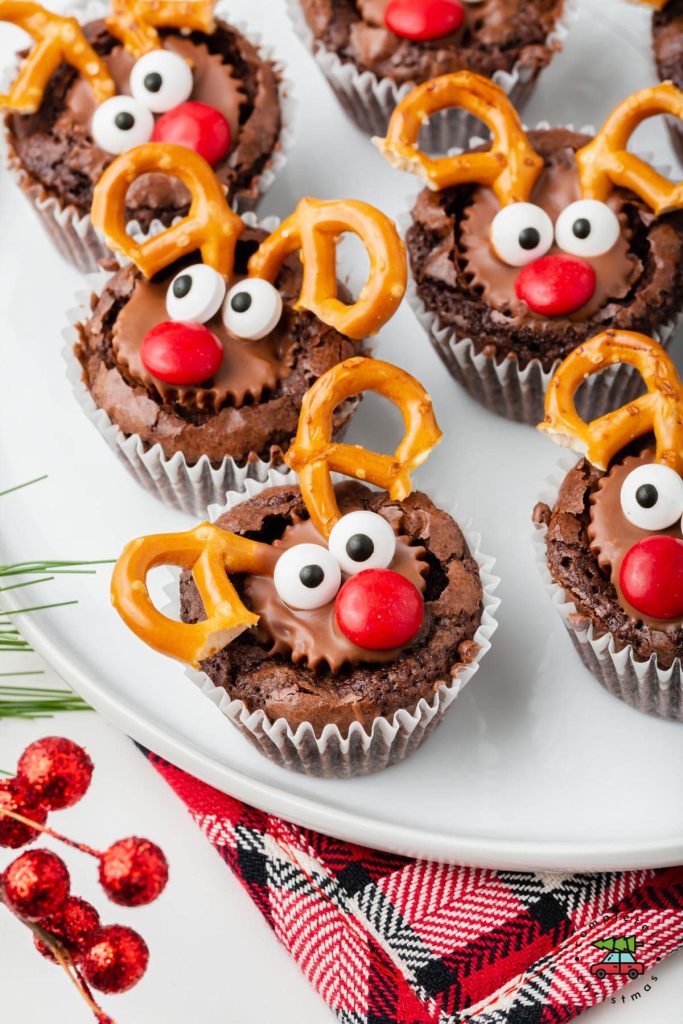 These Chocolate Christmas Tree Edible Piñatas are so much fun!…and delicious! Break them and find surprise candy inside.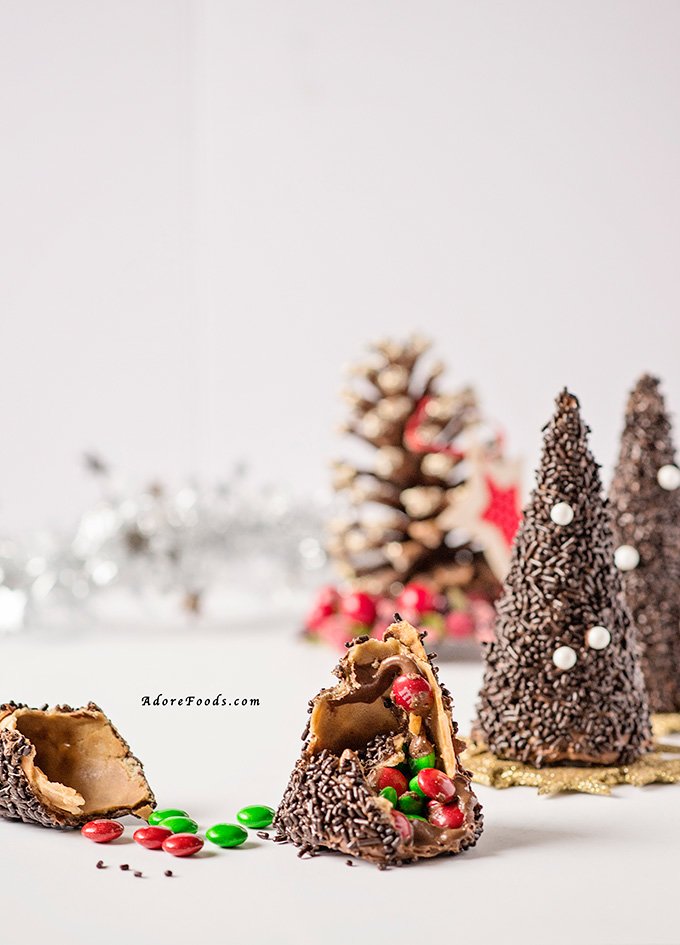 Even young kids can help make these cheerful Reindeer Candy Canes! Makes a great party favor or classroom treat.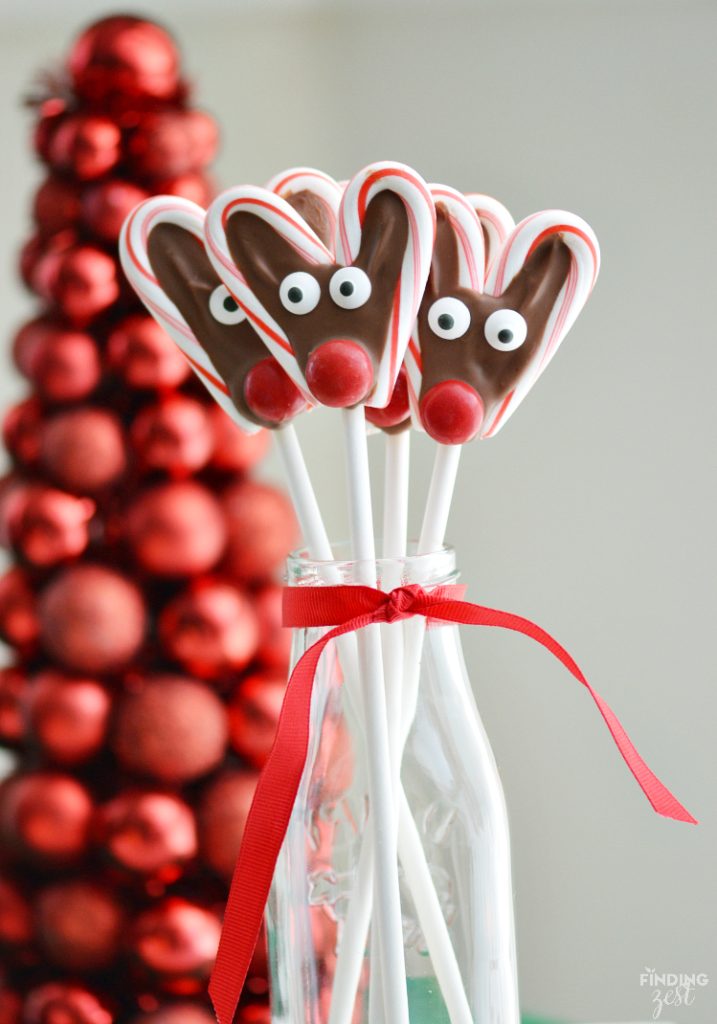 These vegan pudding donuts are made using a simple baked donut recipe, then decorated using dairy-free chocolate and fondant icing. They look so good and are healthy Christmas desserts for kids that moms love!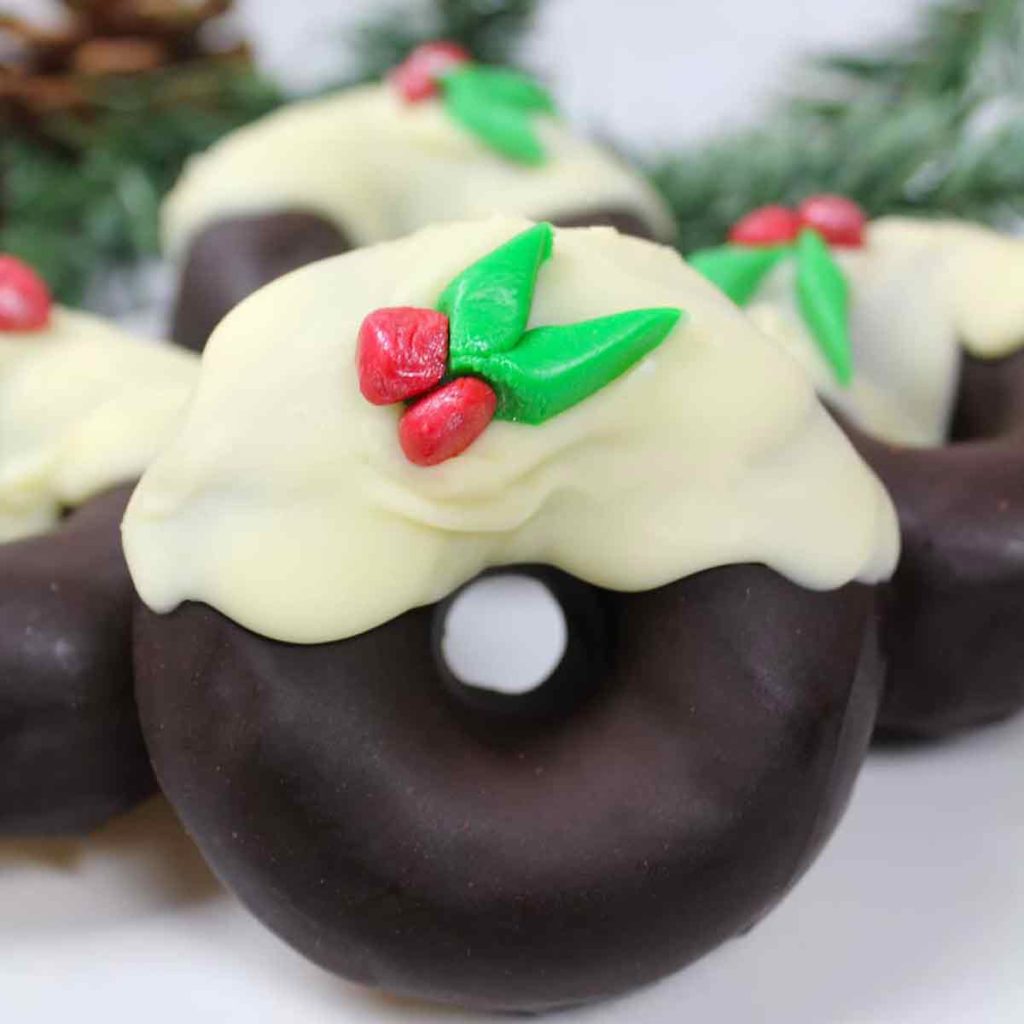 Santa Hats – Cookie Dough and Oven Mitt
These Santa hats are made with ice cream cones and are so festive. The cones are covered with candy melts; you can crack them open and get the candy from inside.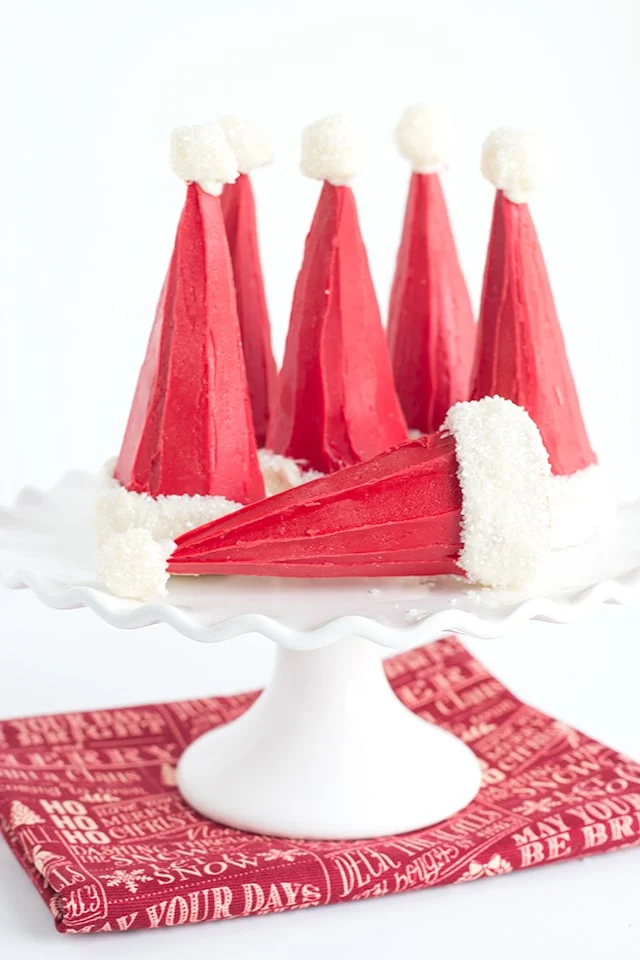 This is the cutest and easiest Christmas dessert recipe! Christmas Tree Brownie Bites are festive brownies decorated with tall buttercream trees. They are fun to make and even more fun to eat.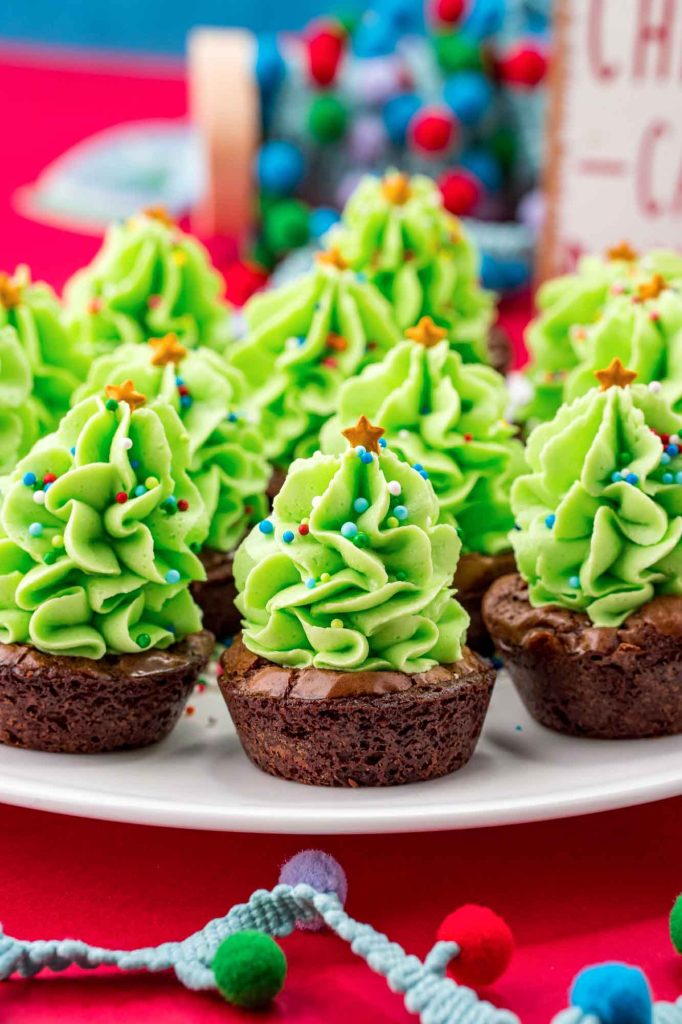 You can make these adorable Double Mint Chocolate-Dipped Candy Canes in less than an hour! Pretty and festive, they are great for stirring hot winter drinks, as gifts, decorating holiday packages, or for a snack!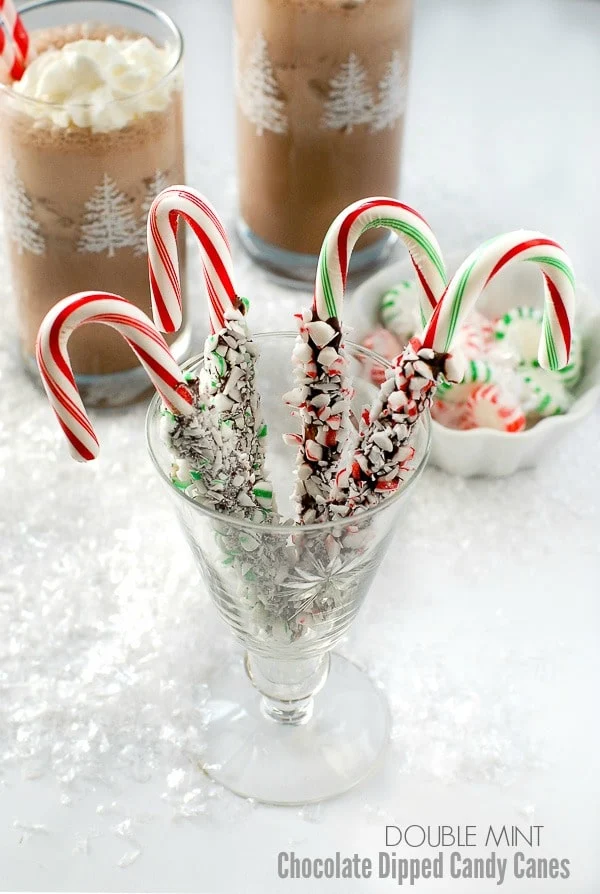 With just four simple ingredients, you can wow your holiday party guests with this delicious candy cane puff pastry recipe! It is a mouthwatering Christmas dessert for kids and grownups alike!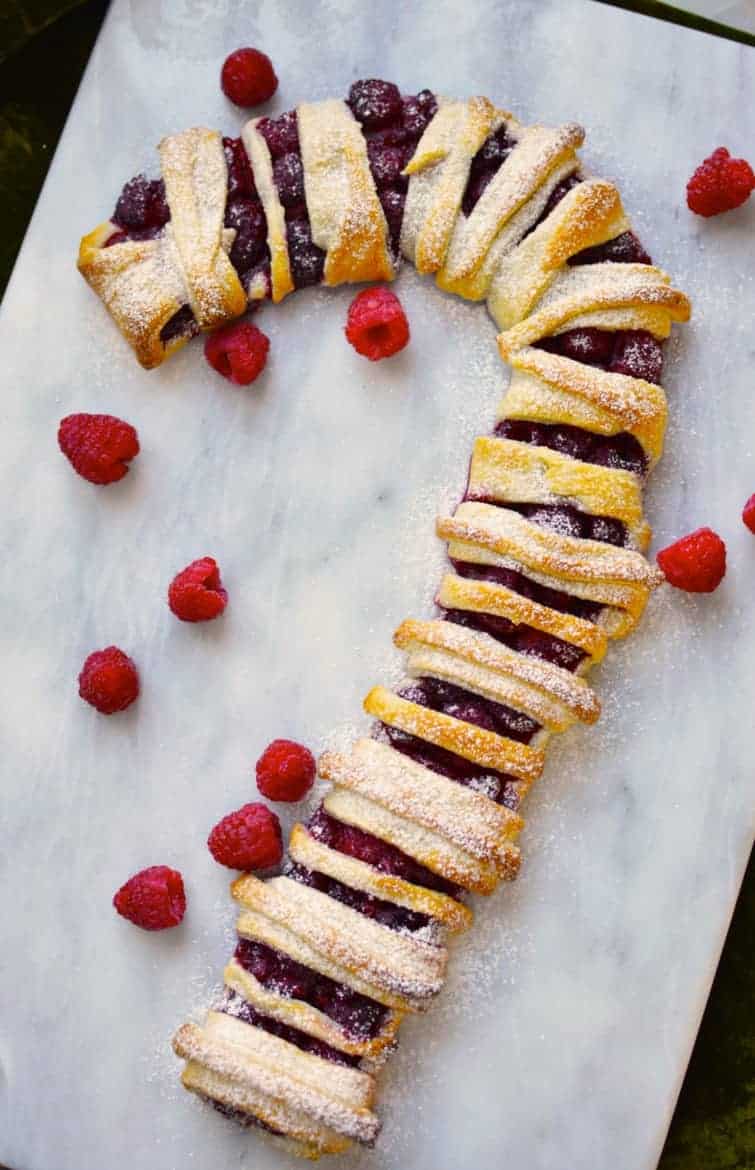 This delicious Gingerbread Holiday Fudge is perfect for Christmas parties and to give as DIY Gifts. Serve it in a present shape or decorate it with sprinkles.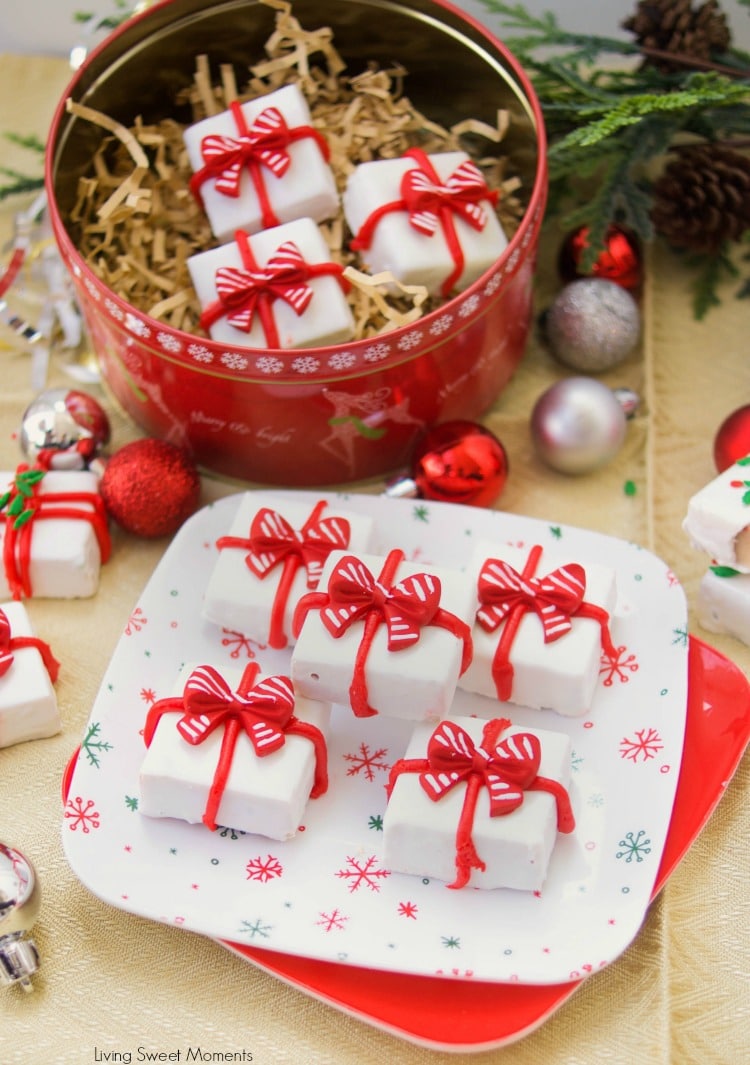 These holiday Santa hat cheesecake bites are actually on the healthier side of holiday treats. So if you're looking for something festive but don't want to overdo it on the sugar and refined flour, this Christmas dessert recipe is for you!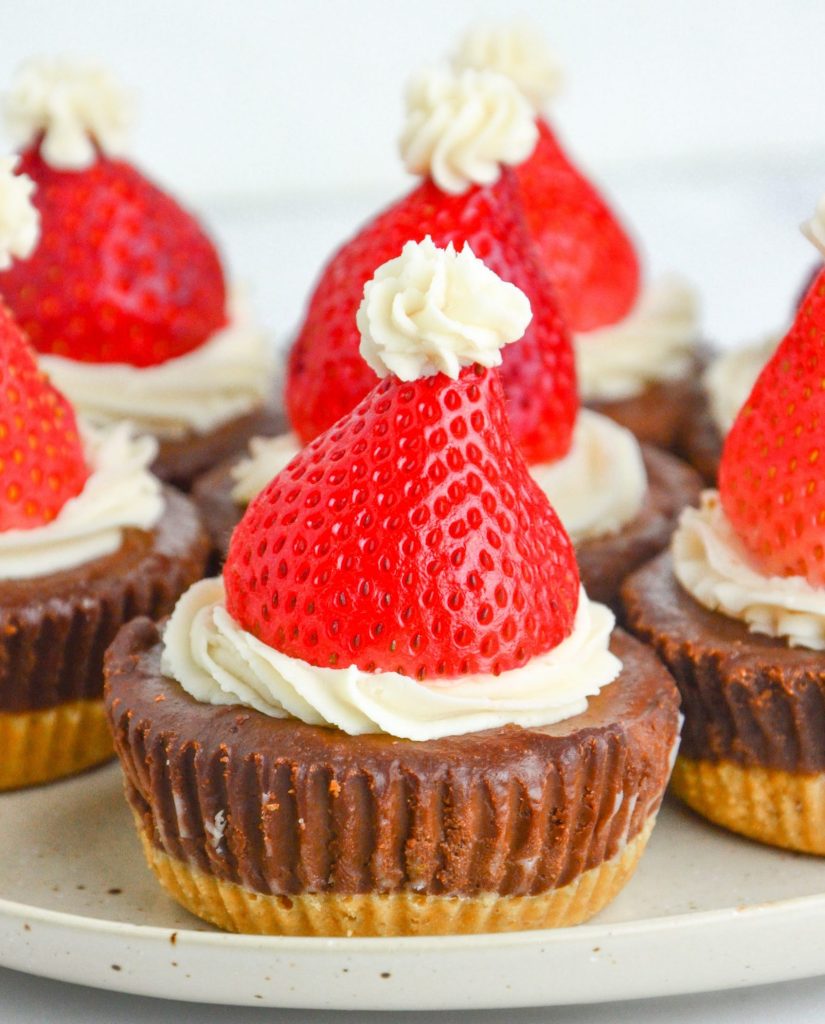 There are many fun and creative ways to make food festive during the holidays. And these easy-to-assemble Brownie Christmas Trees are top of the list!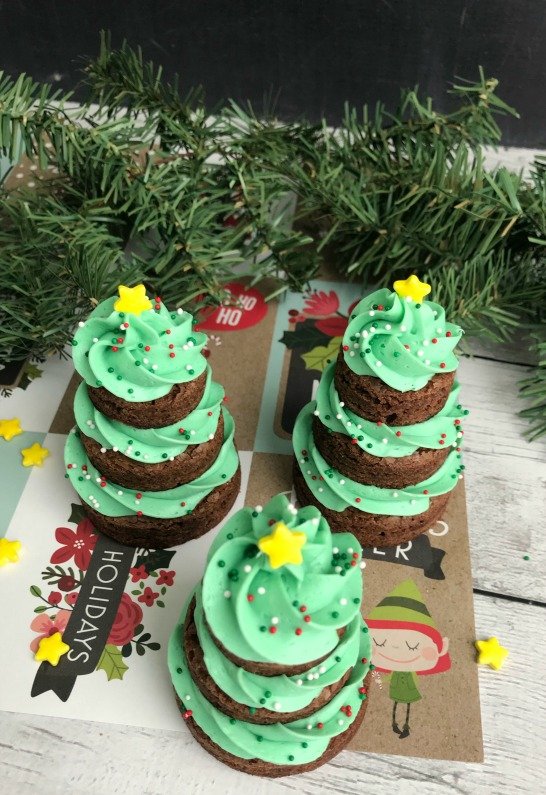 Christmas Tree Rice Krispie Treats are so fun to make and eat. So skip the baking and get right to decorating with this fun food craft for kids!
Festive and fun, these Grinch Marshmallows are a unique Christmas treat! You won't believe how easy it is to make homemade marshmallows…and it's so worth it!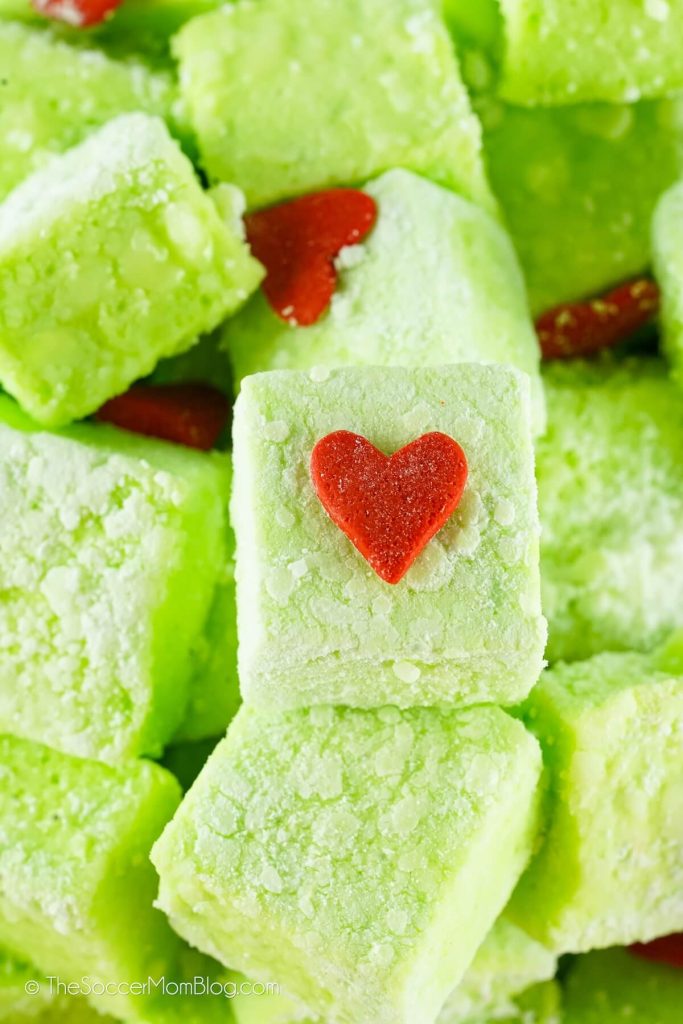 More Christmas Ideas to Make the Holidays Extra Special
From fun Christmas crafts to delicious holiday recipes, you will find loads of cheery and festive ideas here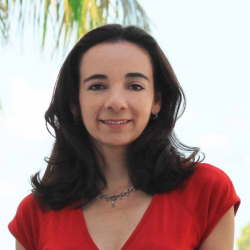 Latest posts by Paula Bendfeldt-Diaz
(see all)