When it comes to Christmas desserts, Christmas cupcakes can be a very festive and fun option. And like Christmas cookies, Christmas cupcakes are perfect for gifting and for bringing to your kids' classroom Christmas party.
One of my favorite things about Christmas is all of the delicious Christmas treats. When it comes to holiday desserts, there are so many options but few of them are as fun to make as these Christmas cupcake ideas. I've compiled some of the best Christmas cupcake recipes. These are not only super cute but also fun to make alone or with the help of your kids.
The Best Christmas Cupcakes
I have compiled lots of Christmas cupcake recipes, including all of the holiday favorites. There are so many Christmas cupcake ideas, from reindeer cupcakes, snowman cupcakes, and Christmas tree cupcakes to gingerbread cupcakes and candy cane cupcakes, and everything in between. There are even a few Grinch-themed cupcakes perfect for a Christmas family movie night.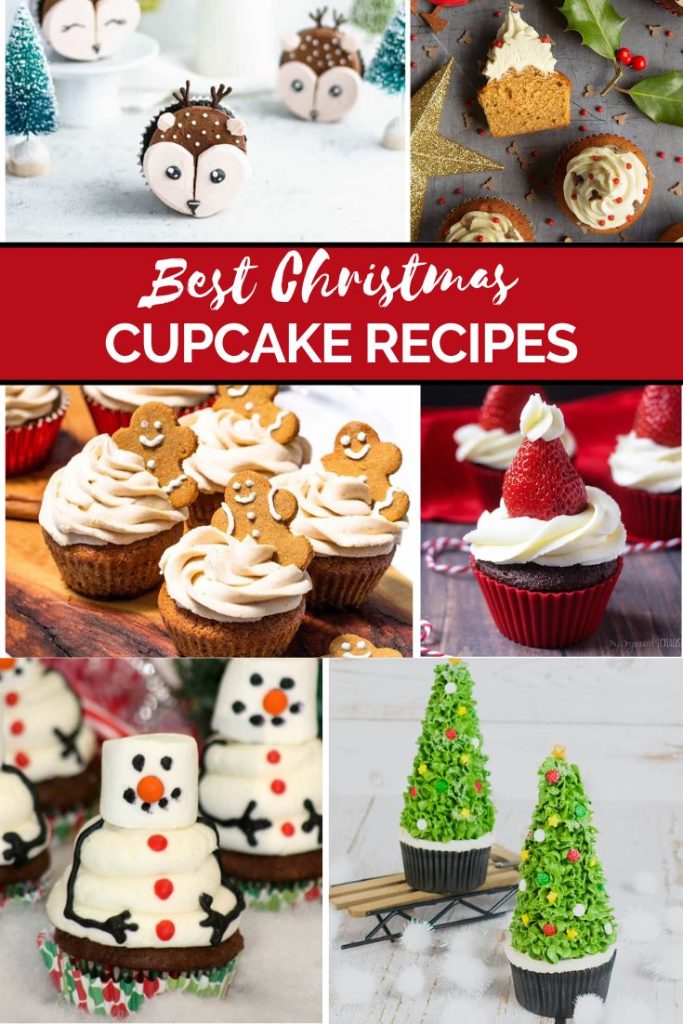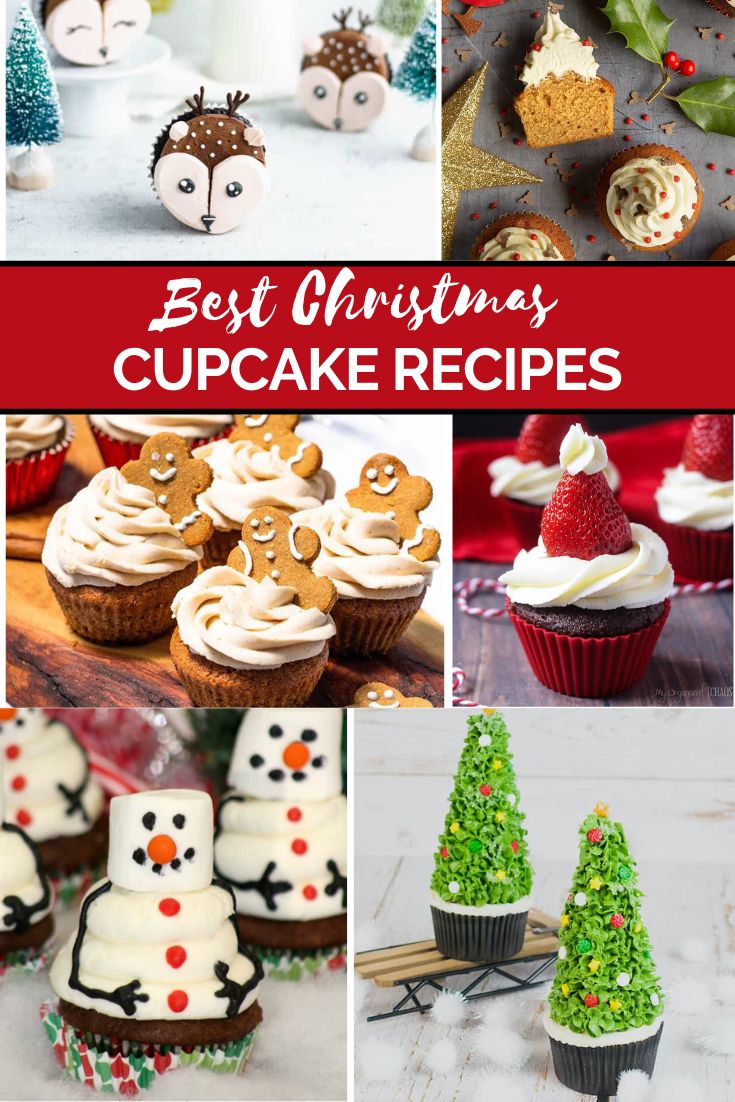 What I love the most about these recipes is that they are so much fun to make and decorate. So they're the perfect Christmas activity to do with the kids.
Reindeer Cupcakes
These all-frosting (no fondant necessary) reindeer cupcakes are sure to be a fun addition to your holiday dessert line-up! And I have to say these are the cutest reindeer cupcakes I have ever seen.
Try this cute and easy technique to turn ordinary cupcakes into festive reindeer cupcakes! You can make the cupcakes from scratch or use store-bought cupcakes.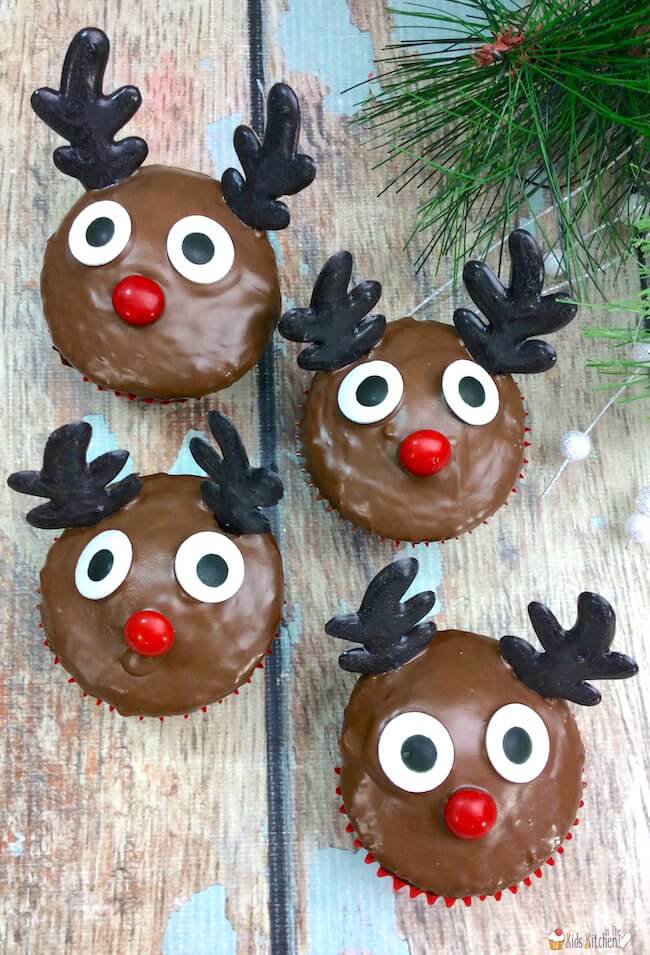 Snowman Cupcakes
These snowman cupcakes are super cute and fun Christmas cupcakes. They have a chocolate cupcake base decorated with marshmallows and frosting!
These cute snowman cupcakes are another adorable option if you're looking to make cute Frosty cupcakes. They are also made only with frosting and marshmallows and are easy to make.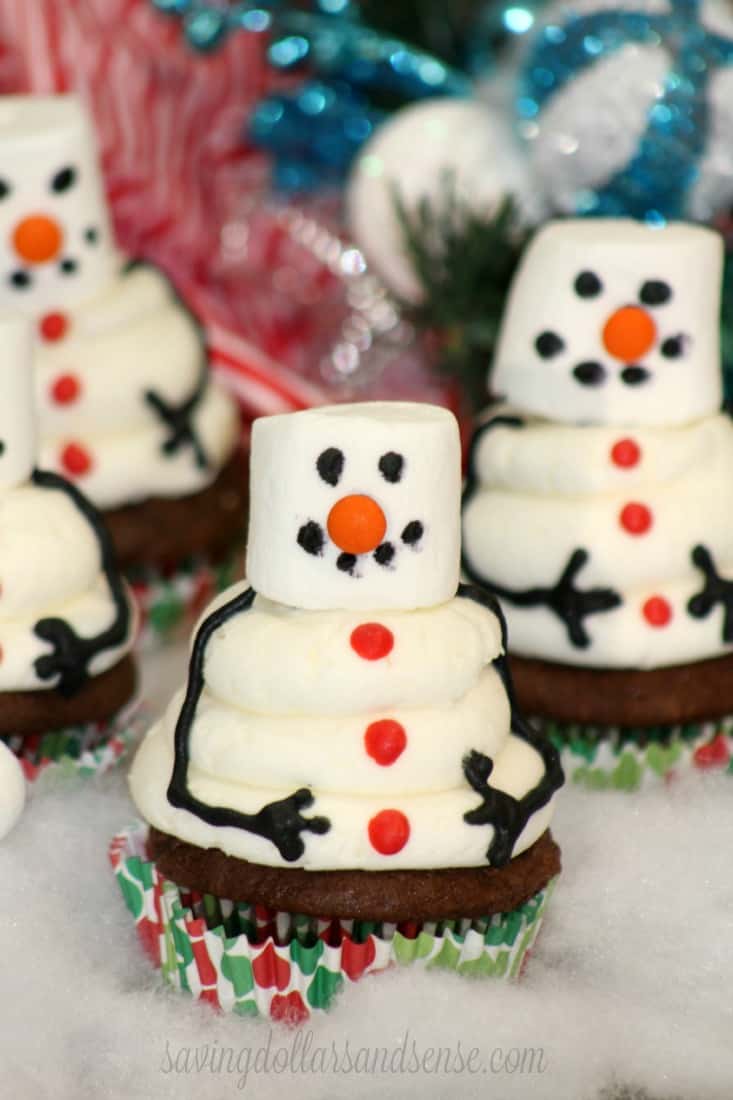 These snowman cupcakes are made with fondant. You can make your own fondant or buy fondant that is ready for you to cut and decorate.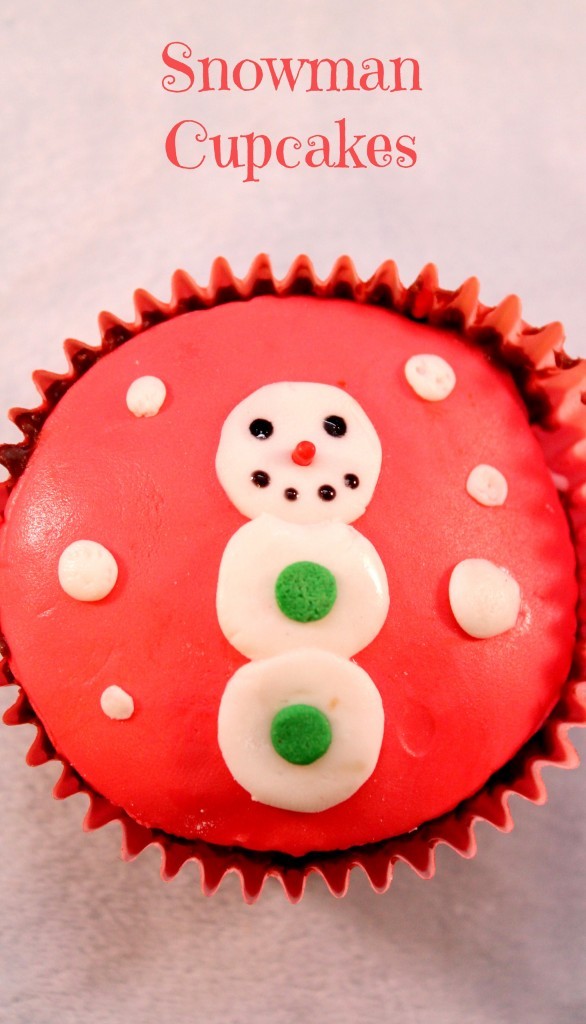 Christmas Tree Cupcakes
These fun and festive cupcakes are easy to make and so much fun to decorate! The trees are made with an ice cream cone base; how genius is that?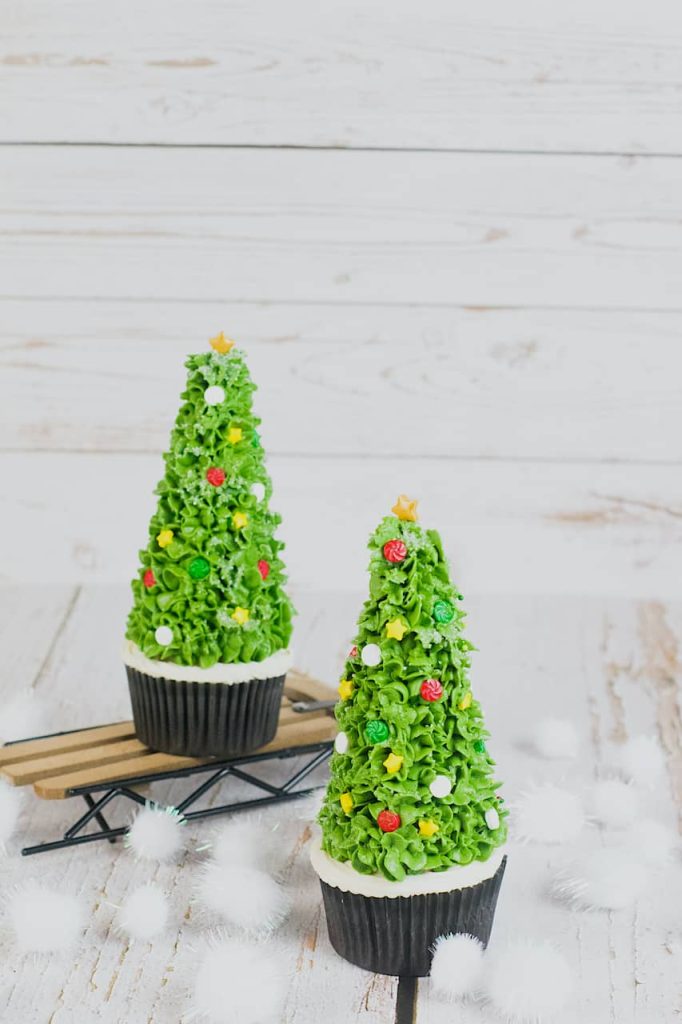 If you're looking for a new recipe this holiday season that will make your family and friends think you're a baking genius, look no further. These easy Christmas tree cupcakes look like they came straight from the bakery!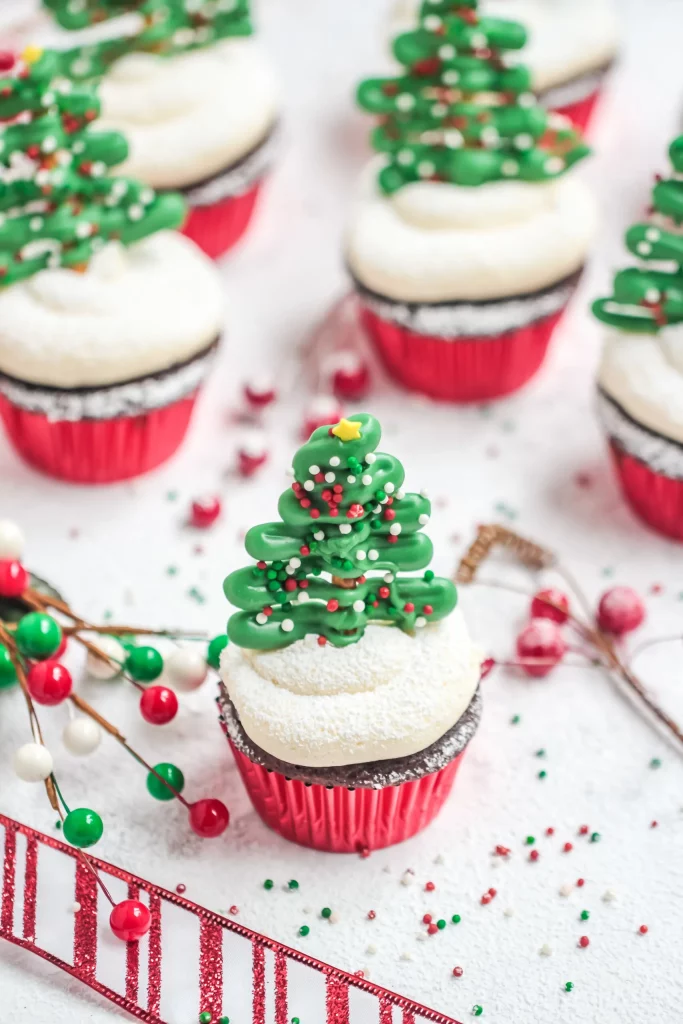 All you need to make these Christmas cupcakes is a rich and moist chocolate cupcake, frosted with the creamiest festive frosting and decorated with beautiful sugar pearls or colorful funfetti! The cupcakes are intensely chocolate flavored, they're fudgy and super moist. They're also very easy to make!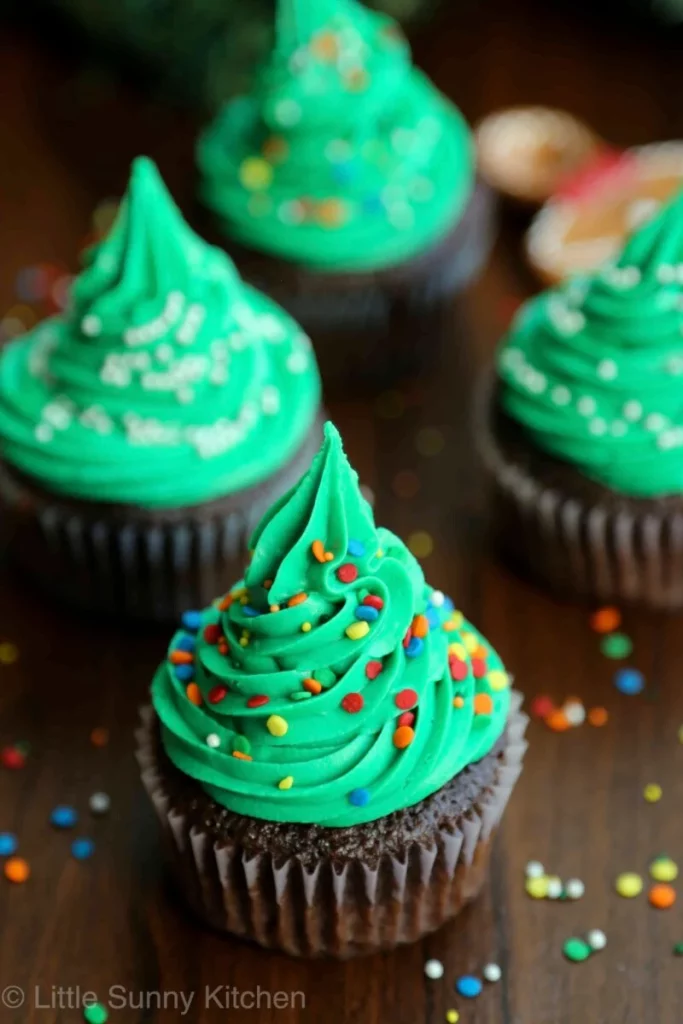 Gingerbread Cupcakes
These gingerbread cupcakes with cream cheese frosting are an ideal treat for any festive gathering! A soft and moist sponge flavored with aromatic spices. Plus, topped with delicious, sweet, rich, and tangy cream cheese frosting, gingerbread biscuits, and your favorite festive sprinkles!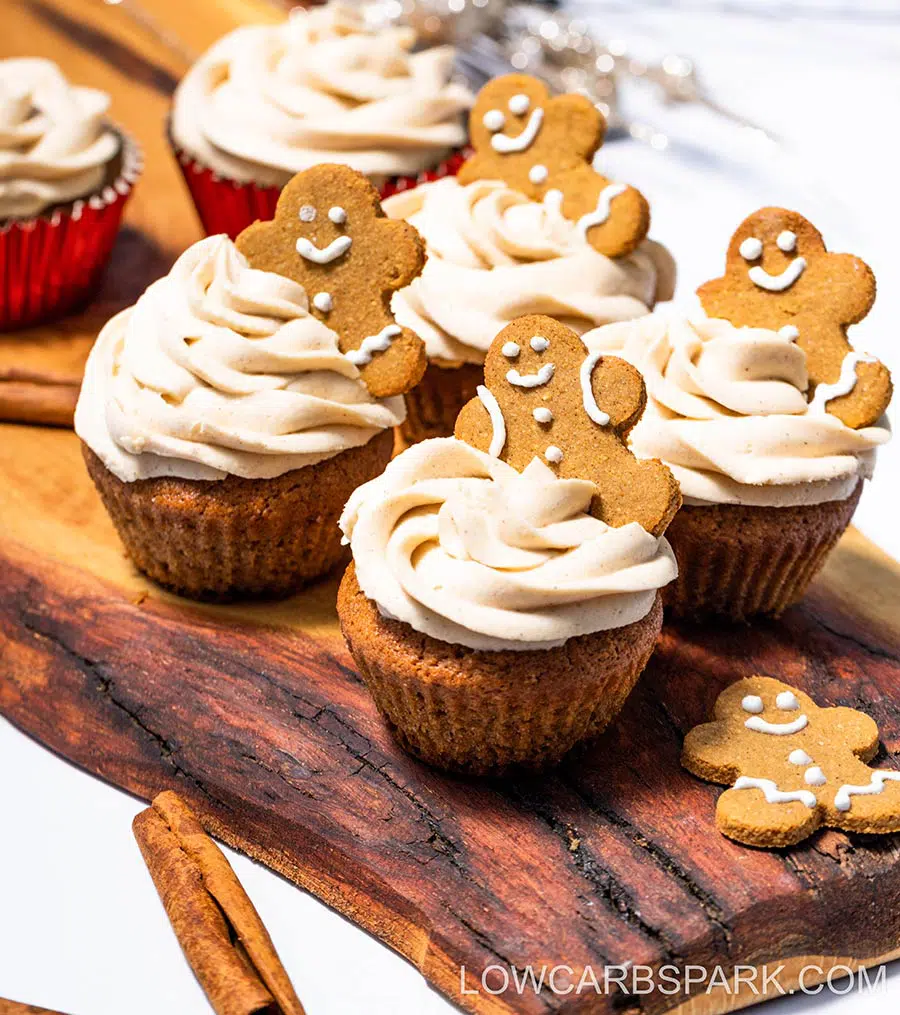 Christmas cupcakes and gingerbread houses are the most popular holiday desserts. So why not combine them together? As far as I love building gingerbread houses, I think these Christmas cupcakes are so cute and much easier to make!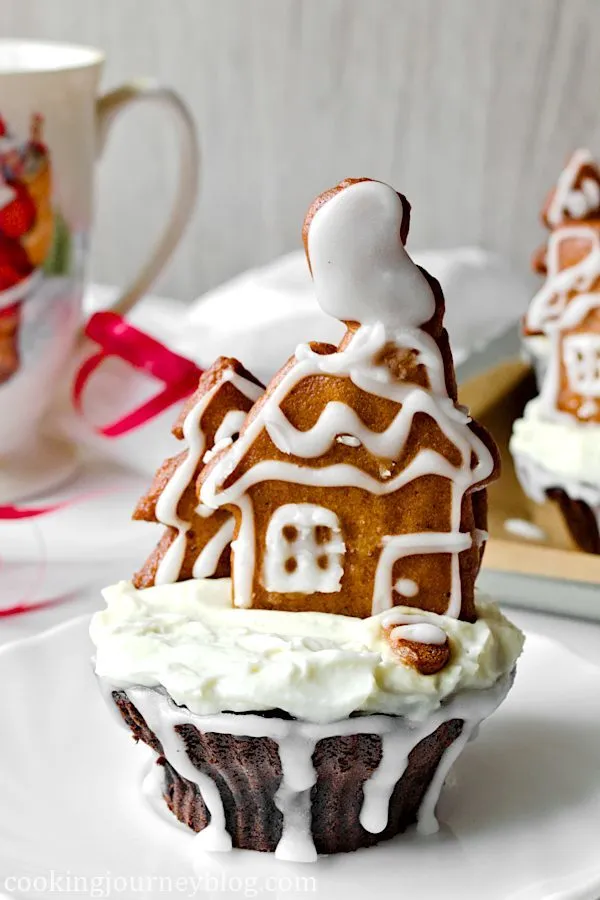 These gingerbread cupcakes with cream cheese frosting are an ideal treat for any festive gathering! A soft and moist sponge base flavored with aromatic spices. Plus, topped with delicious, sweet, rich, and tangy cream cheese frosting, gingerbread biscuits, and your favorite festive sprinkles!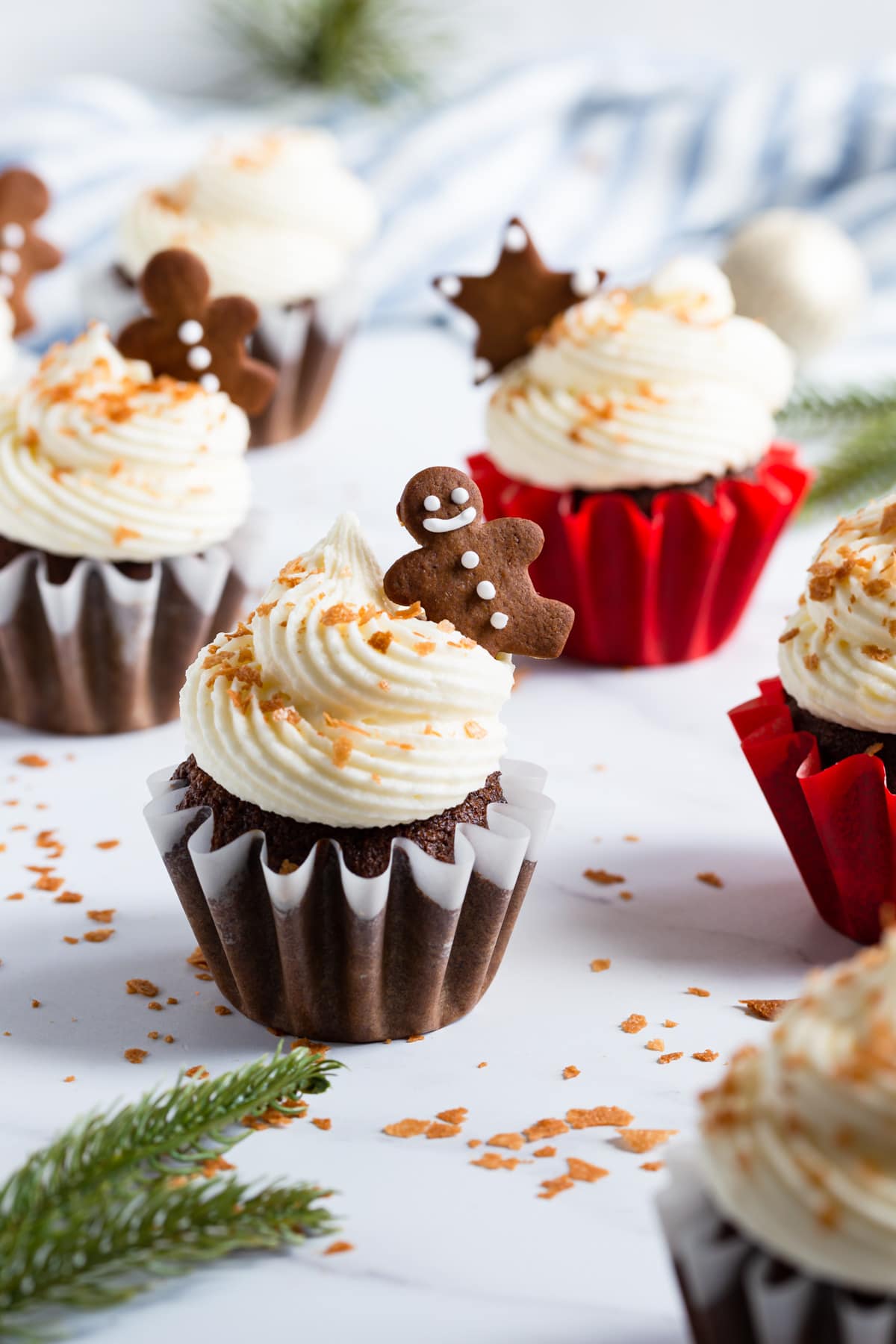 Other Cute Christmas Cupcake Recipes
Eggnog is one of those things you either love or hate. But no matter how you feel about the drink itself, you will love these cupcakes! The eggnog flavor is very delicate. It's definitely there, but the vanilla kind of rounds things out. Plus, the extra nutmeg is super comforting this time of year.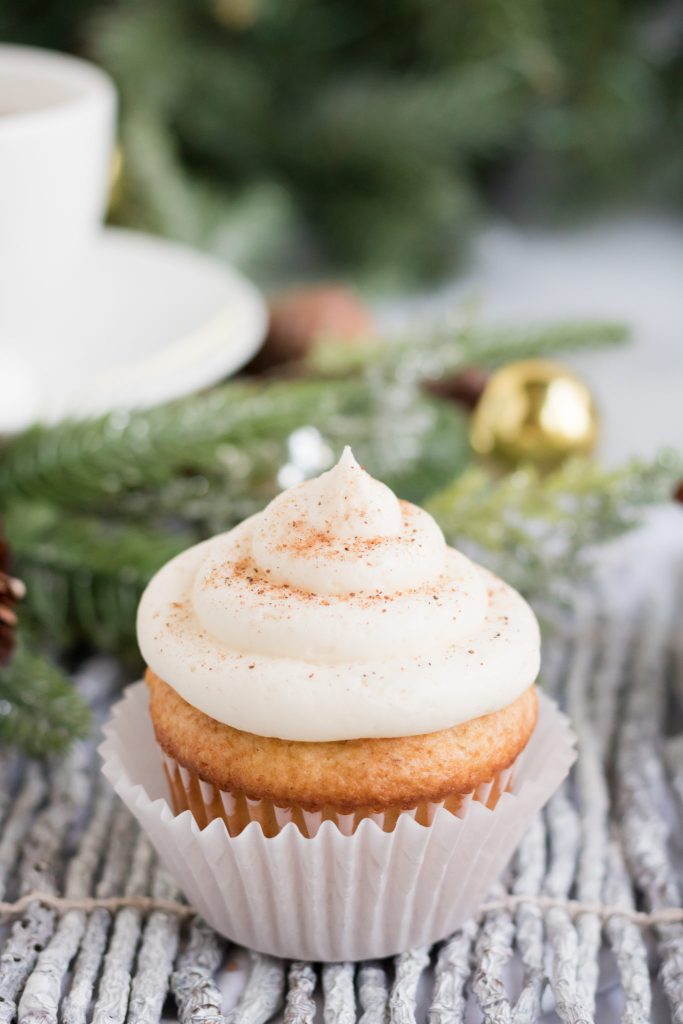 These stunningly tasty, spiced Christmas cupcakes with marzipan frosting are easy to make but look wonderfully festive.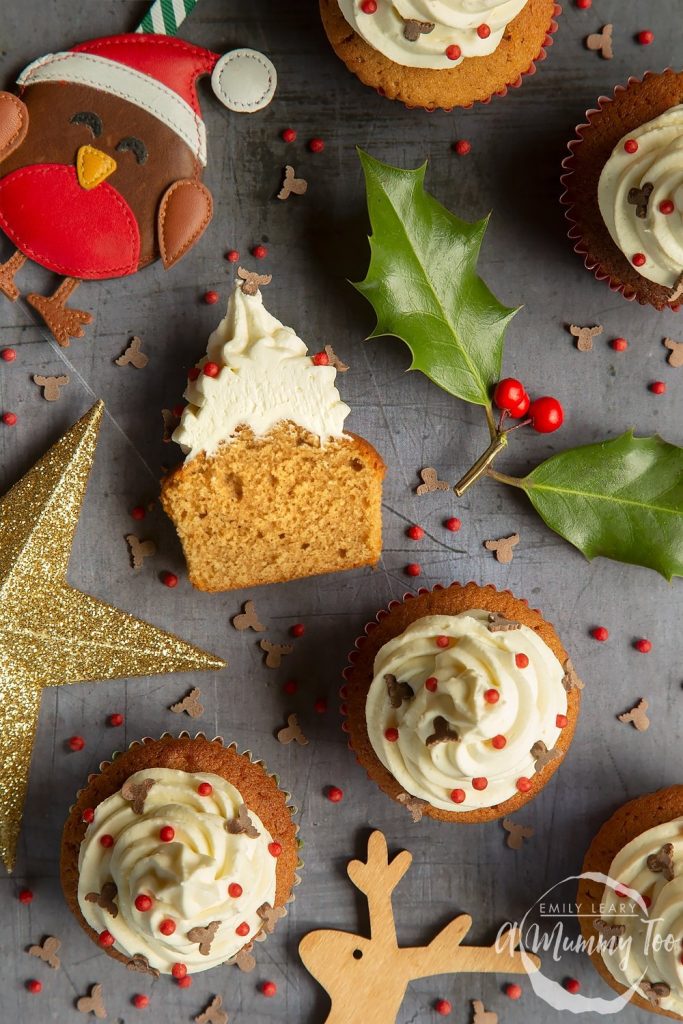 These super cute Grinch cupcakes are the perfect treat for a Grinch family movie night. And they have a surprise inside! Baked into the cupcake, you will find a brownie heart. So adorable!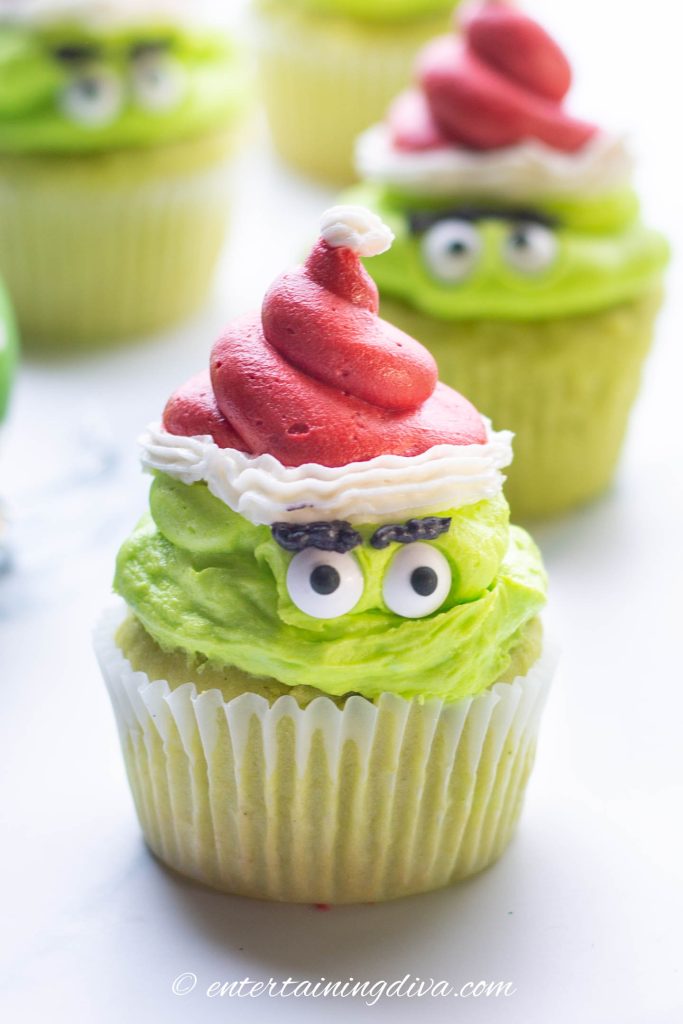 What could be better than a tres leches cupcake? A cuatro (four) leches cupcakes with egg nog, of course! These delicious cupcakes are drenched in a delicious mixture of milk and egg nog and topped with cranberries. So good!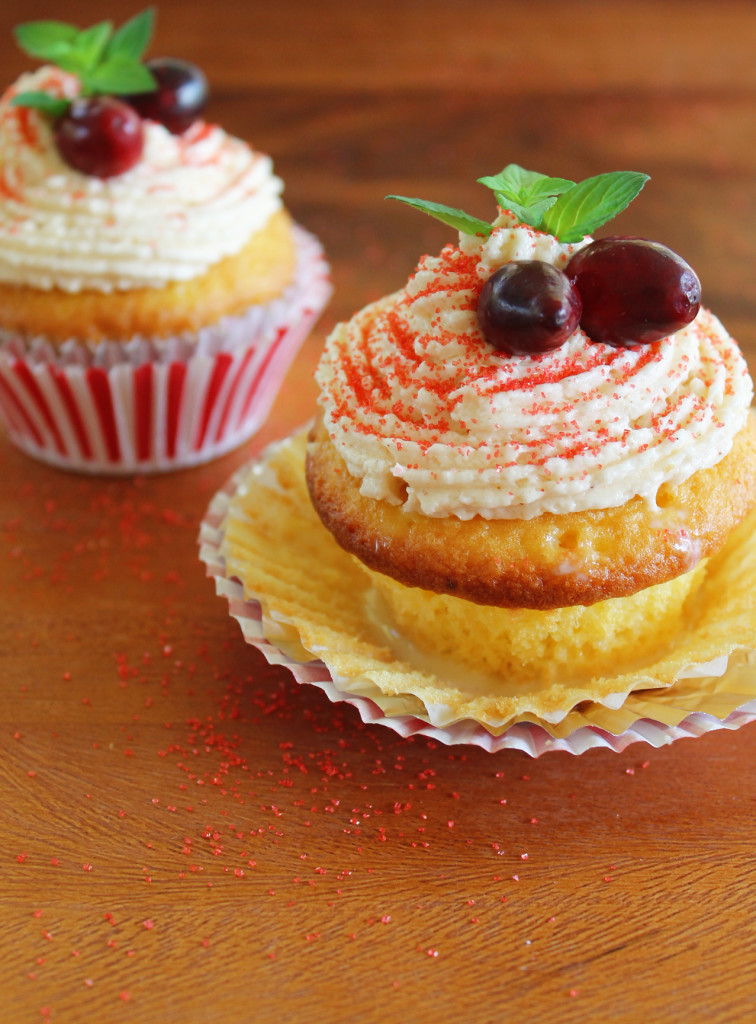 ​​These Christmas wreath cupcakes are super festive – I just love the bright colors and how much they really look like a holiday wreath! They're also far less time-consuming than you'd expect.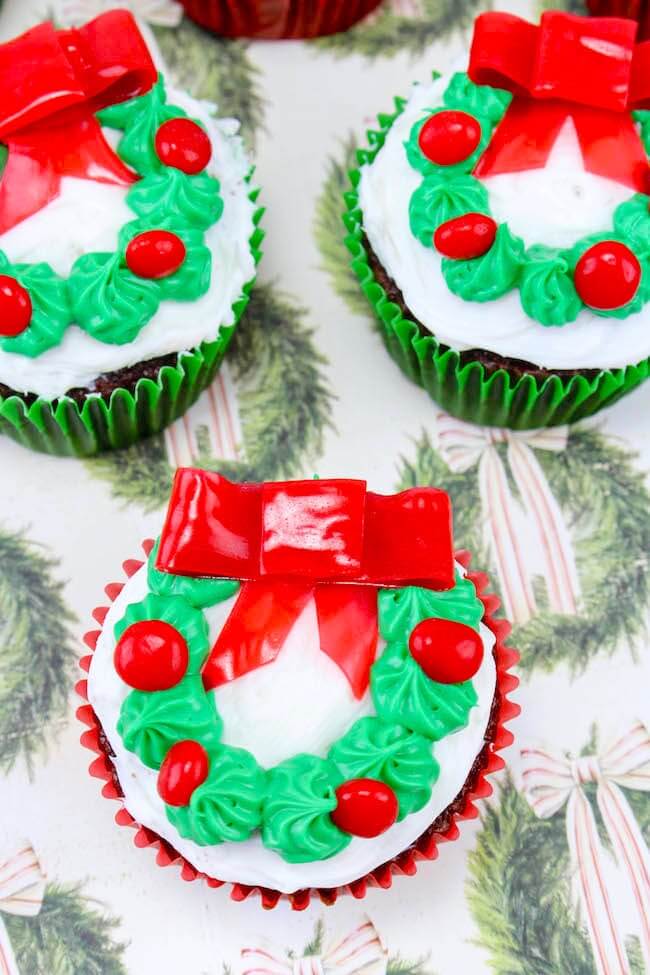 Easy and simple Santa Hat Cupcakes are made with strawberries and a yummy classic vanilla buttercream frosting. Such a festive holiday cupcake recipe!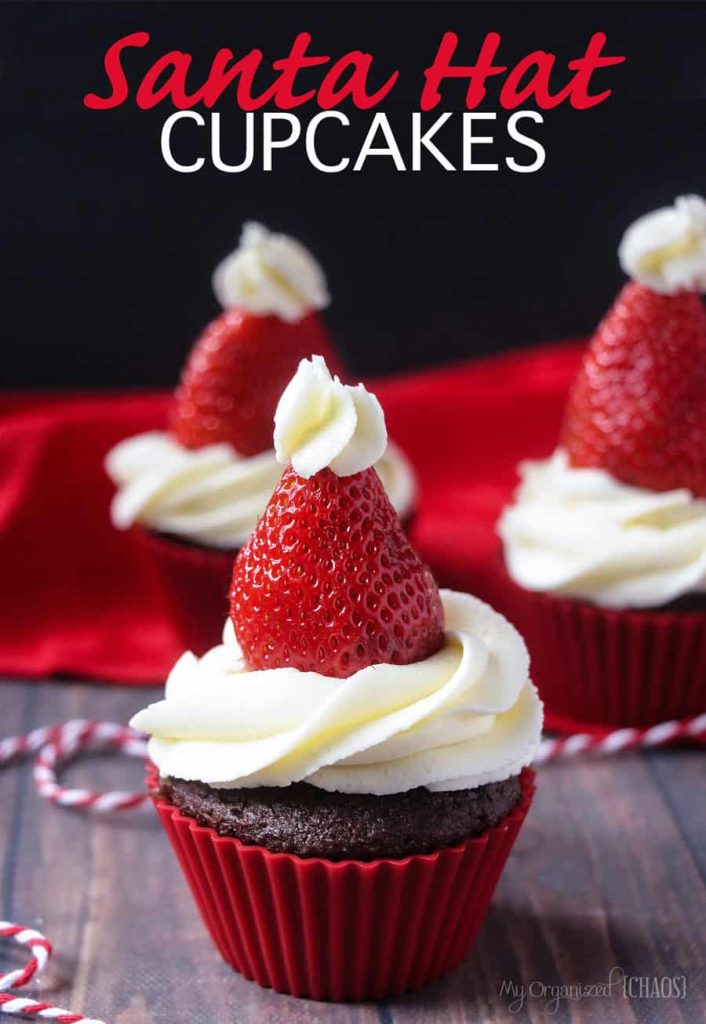 These holiday snow globe cupcakes look really cool and can be easily made with some gelatin sheets. If you'd rather start with a store box cupcake mix and frosting, you can whip that up and add the candies and snow globes right on top!

This recipe for Peppermint White Chocolate Cupcakes is to die for, from the homemade peppermint frosting to the moist cupcake. I like that they are so festive, perfect for holiday parties.
Looking for an easy homemade Grinch-inspired cupcake recipe? Check out this recipe for Grinch cupcakes that you can make in a flash! Perfect for movie night or a Christmas party!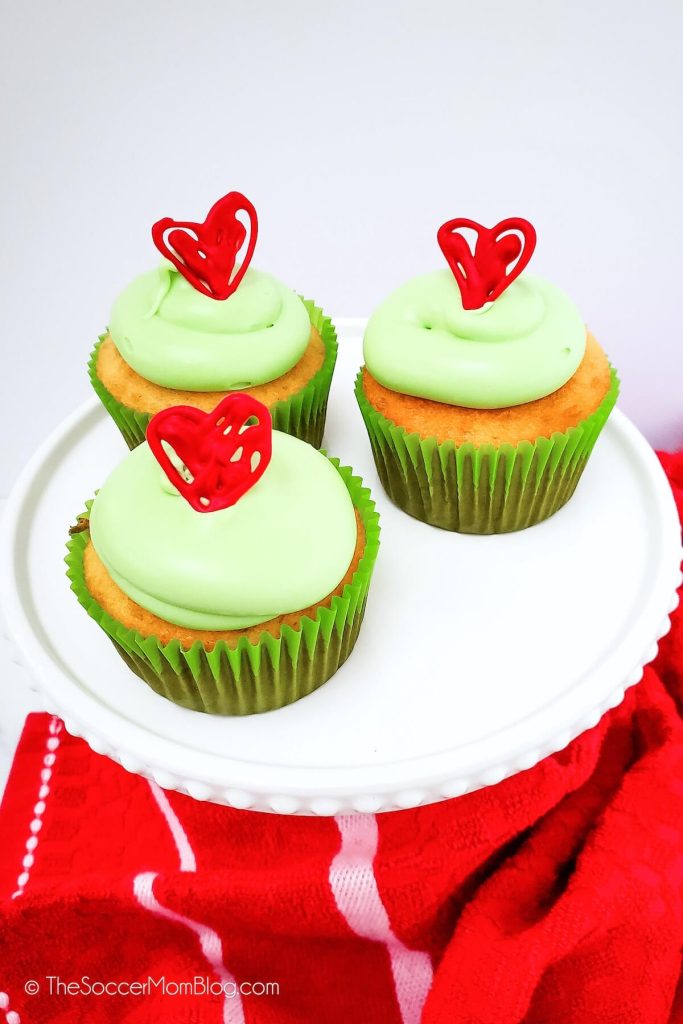 This recipe requires almost no mess. You can easily buy store-bought cupcakes and only worry about making penguins. No baking is necessary!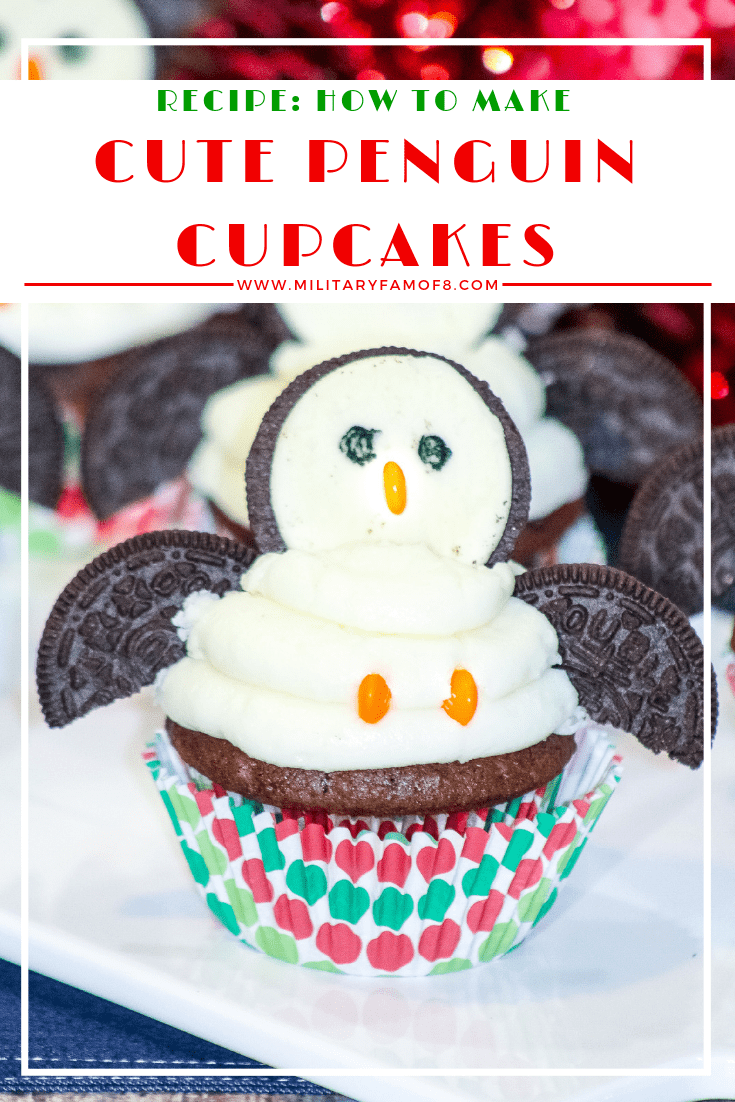 Chocolate with peppermint is such a classic Christmas flavor pairing. So this Chocolate Peppermint Christmas Cupcakes Recipe hits the spot! It's also easy to make and adds a festive dessert to the table for Christmas dinner. Your family will want seconds!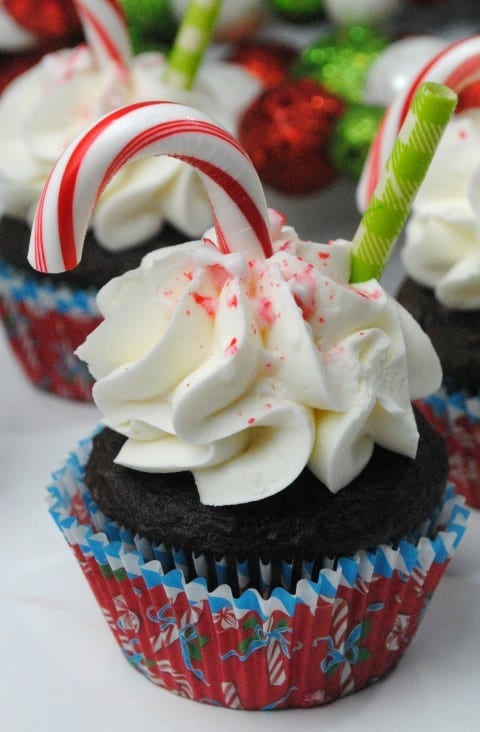 Holiday Cupcakes Loaded With Christmas Flavors
These Christmas cupcakes will make the season even merrier! No matter if you choose a Reindeer or a Grinch cupcake, these Christmas treats are perfect for any holiday celebration. Plus, they look so cute on Santa's plate. And if you like baking with your children, make sure to also check out my post for the best Christmas desserts for kids, which includes lots of fun Christmas treats that are easy and fun to make. Want more sweet ideas? Here are the best Christmas ideas and recipes to make this year's holidays more festive!
More Christmas and Holiday Ideas
From cute Christmas ornaments to delicious holiday recipes, here are more Christmas ideas to make this year's holidays extra special!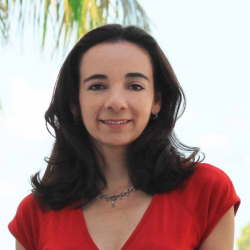 Latest posts by Paula Bendfeldt-Diaz
(see all)