If you're wondering what to do with leftover candy canes, don't despair. Check out these easy candy cane recipes! From your favorite candy cane desserts like cookies, cakes, and bark to hot chocolate and fudge. And be sure to check out my candy cane cocktail recipes which include lots of versions of the delicious candy cane martini.
Yes! There are lots of creative ways to make use of all of those candy canes that you used to decorate the tree and the presents. And don't worry! Christmas candy canes can last for a long time so they're good to use all winter long. You can even save them for next year but there's no need since you can use them to create so many delicious recipes.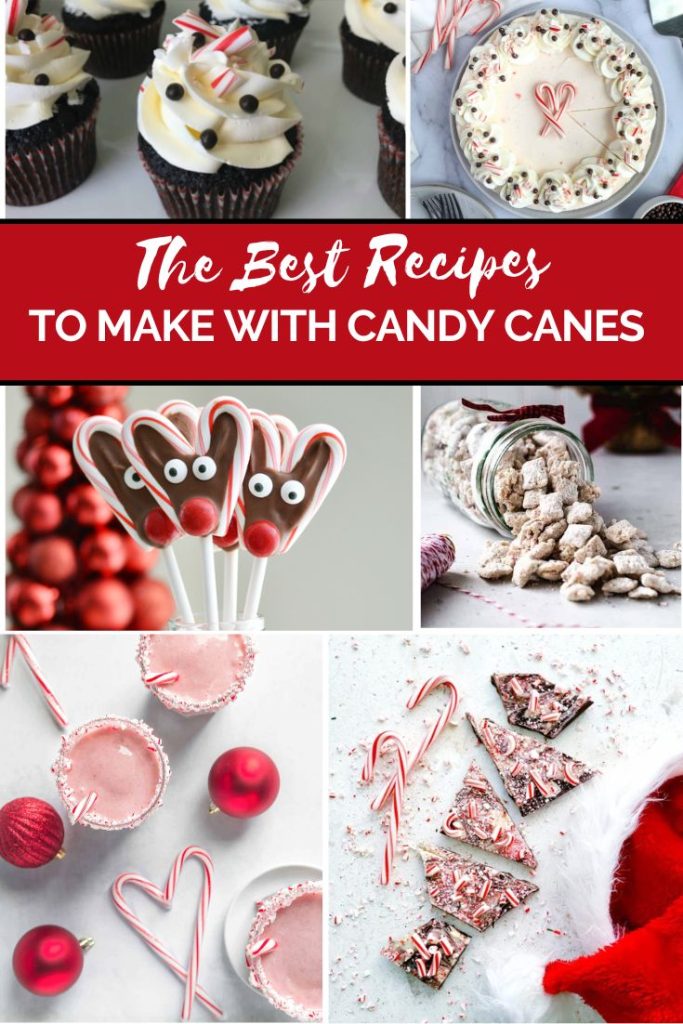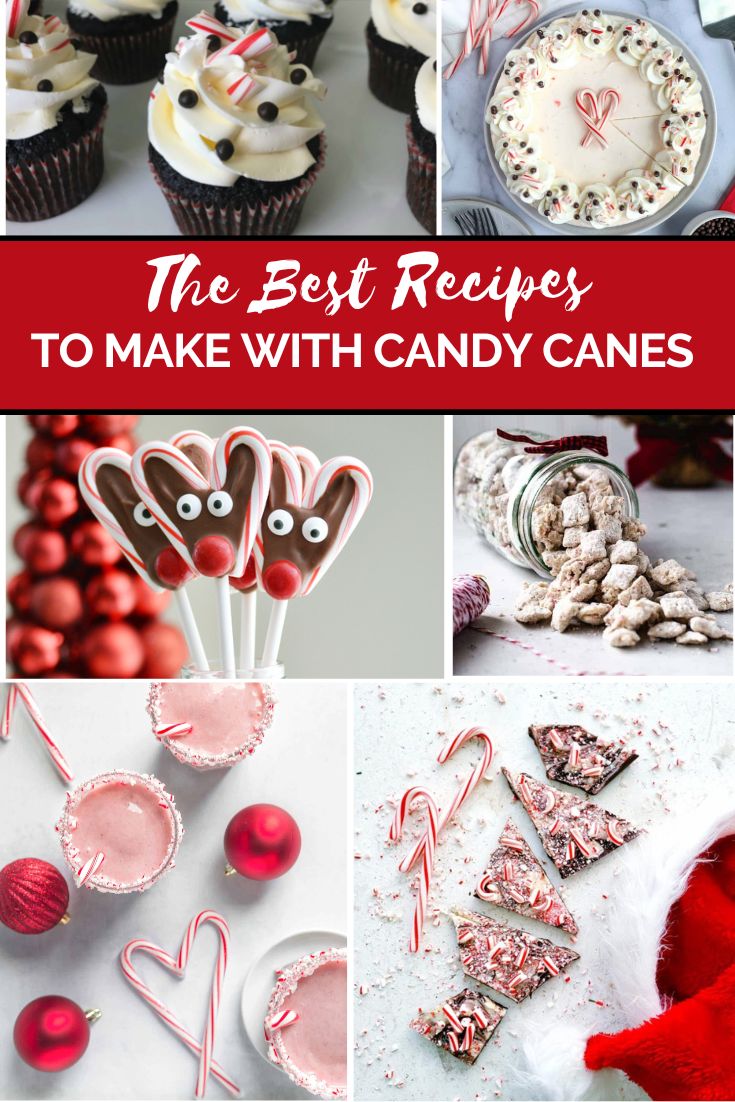 As you look for great Christmas treats to make this holiday season check out my post for the best Christmas cookies to make with kids, and don't miss the best Christmas cupcakes and Christmas desserts for kids.
How Do You Reuse Candy Canes?
Every holiday season I buy more boxes of candy canes than I need and am left with so many. The great thing about it is that there are so many things you can do with leftover candy canes! Here are some of my favorite ideas:
Create recipes using candy canes. Keep reading if you want some fantastic candy cane recipes as I have listed my favorite ones in this article.

Decorate presents, using canes as bows.

Create candy holiday crafts for kids.

Use candy canes to decorate the Christmas trees and other holiday ornaments.

Use as gifts for your kids' neighborhood friends.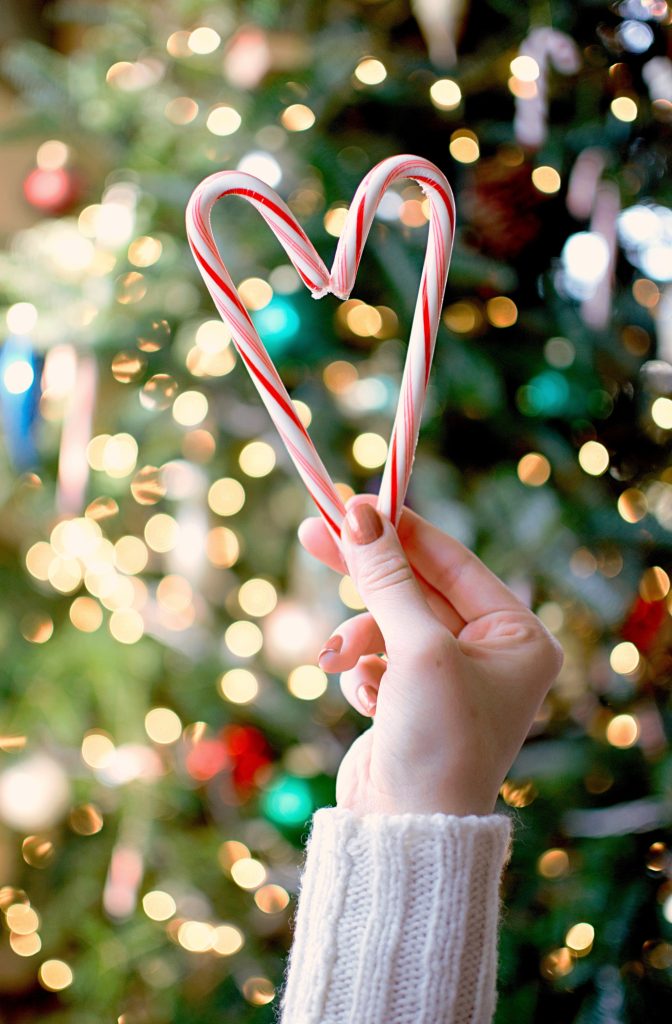 Can You Melt Down Candy Canes?
Like most hard candy, you can melt candy canes in a saucepan with a thick bottom. A great tip is that you crush the candy first so it melts faster and evenly. You can also use a double boiler with water or in the oven, but I like the saucepan method, finding it easier to control the candy as it melts.
Add the candy to a saucepan and turn the burner to low. Monitor the candy carefully, stirring frequently. Then remove from the heat after all bits of candy are melted (about 5 minutes). Finally, use it immediately because the candy will harden quickly. You can use them as frosting, to make stained glass sugar ornaments, for gingerbread houses, or even lollipops!
How Long Do Candy Canes Last?
Candy canes have a longer shelf life than most processed food, but they go bad too. But usually, the good-brand ones remain edible for a couple of years if unopened. Hard candy like candy canes is good for well over a year (and even up to two to three years possibly).
This is as long as you store it in a cool, dry place. But a good rule of thumb is if you suspect the candy is no longer edible, don't take any chances. You best use them as Christmas decorations or cute crafts you can discard at the end of the holiday season.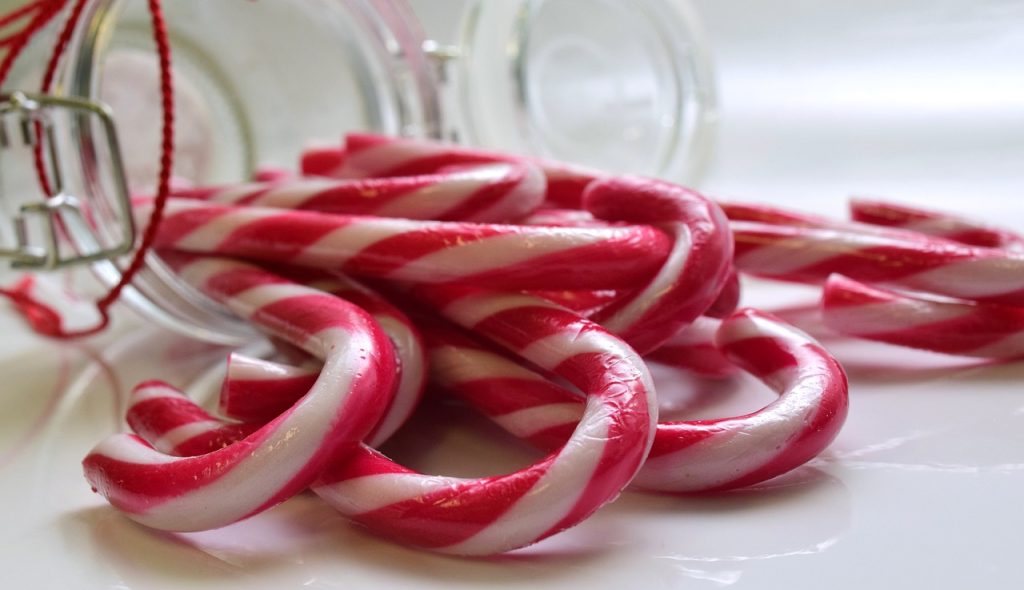 Can You Freeze Candy Canes?
The best place to store candy canes is in a dry, cool place, like your kitchen cupboard or pantry. But if you live in a hot place like me, you might not feel at ease with keeping them out at room temperature. So you can always refrigerate or freeze them.
For this, you'll need to make sure that each candy cane is individually wrapped. Wrap them in aluminum foil or an airtight container and place them in the freezer. Their flavor and coloring may change a little when refrigerated, but they remain edible!
Best Candy Cane Recipes: Ideas for Using Leftover Candy Canes
There are so many amazing recipes using candy canes. So I decided to compile the best ones and grouped them together. You can pick from delicious candy cane cookies and lots of candy cane bark options to cakes, pies and so so much more. With so many great candy cane recipes, you might have to buy a few more boxes!
Easy Candy Cane Cookie Recipes
Candy cane Christmas cookies come in all shapes and types, all of them with that special peppermint flavor that tastes like the holidays. Here you will find so many options when it comes to peppermint holiday cookies!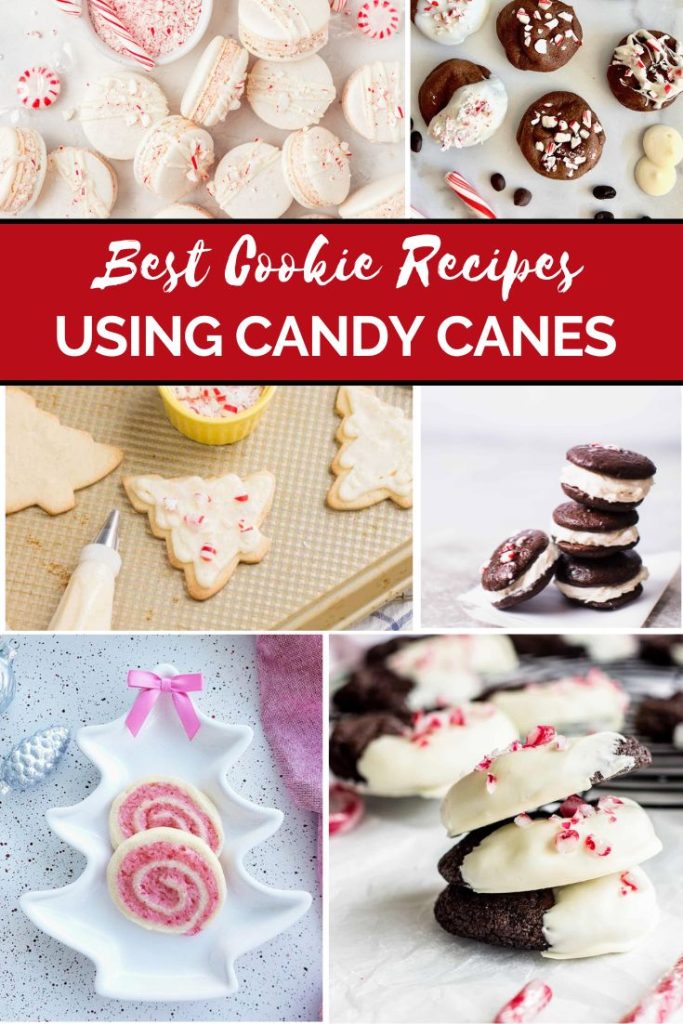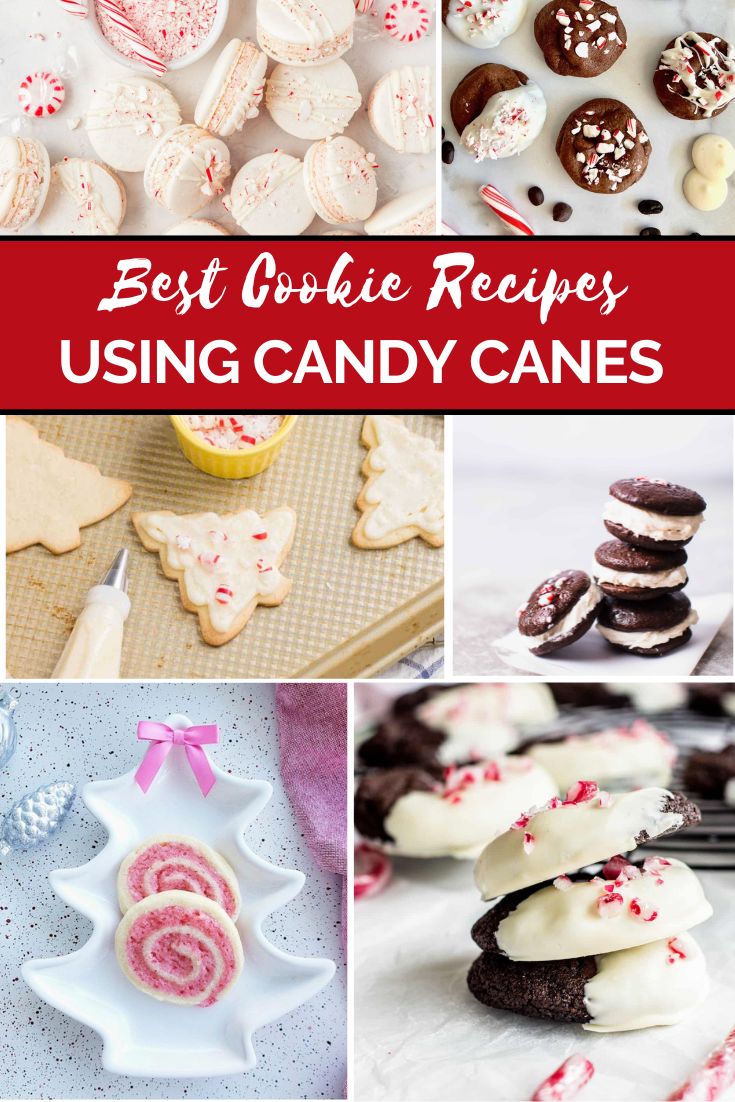 You'll love our Christmas Tree Sugar Cookies with Crushed Peppermint Buttercream Frosting for holiday parties and cookie swaps! They're so soft and chewy, and the candy cane flavor is perfect for the holidays!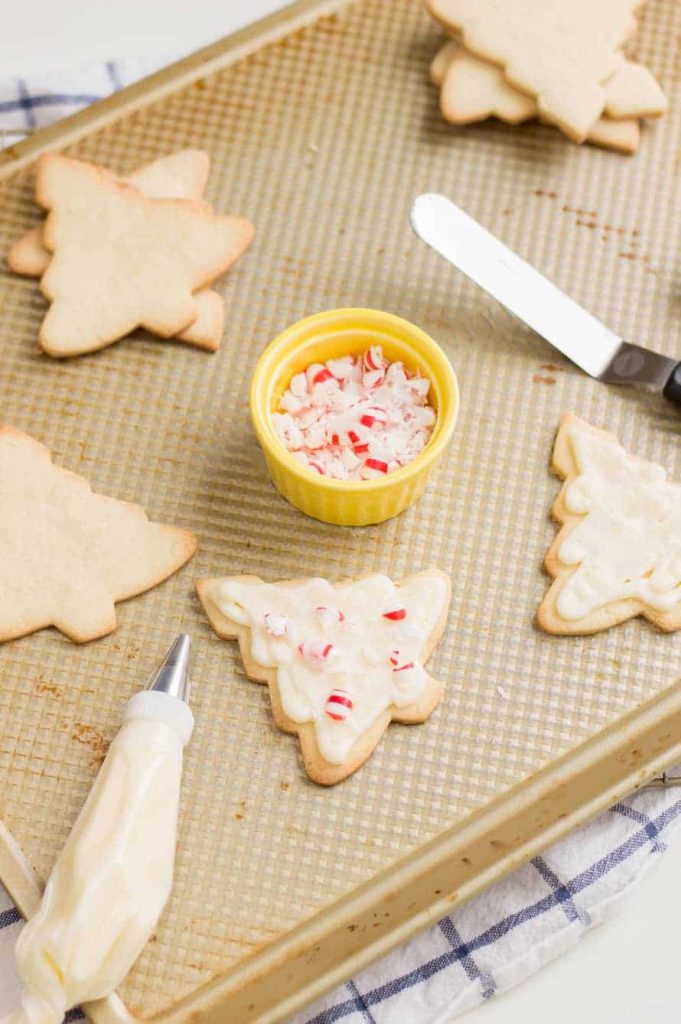 Shortbread is a simple and delicious cookie that is super adaptable! One of my favorite variations is these chocolate peppermint shortbread cookies that are dipped in white chocolate and sprinkled with crushed candy canes! They make perfect Christmas cookies!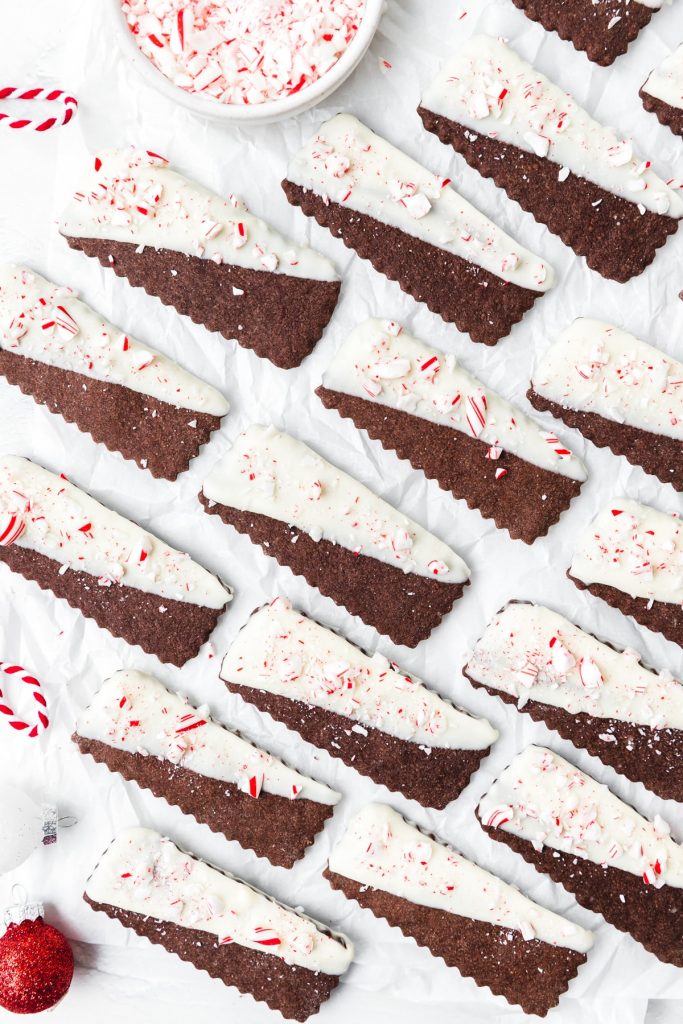 Celebrate the holiday season with these Ultimate Chocolate Peppermint Christmas Cookies, a perfect blend of rich dark chocolate and creamy white chocolate, topped with festive peppermint. These cookies are a holiday dream come true for chocolate and peppermint lovers.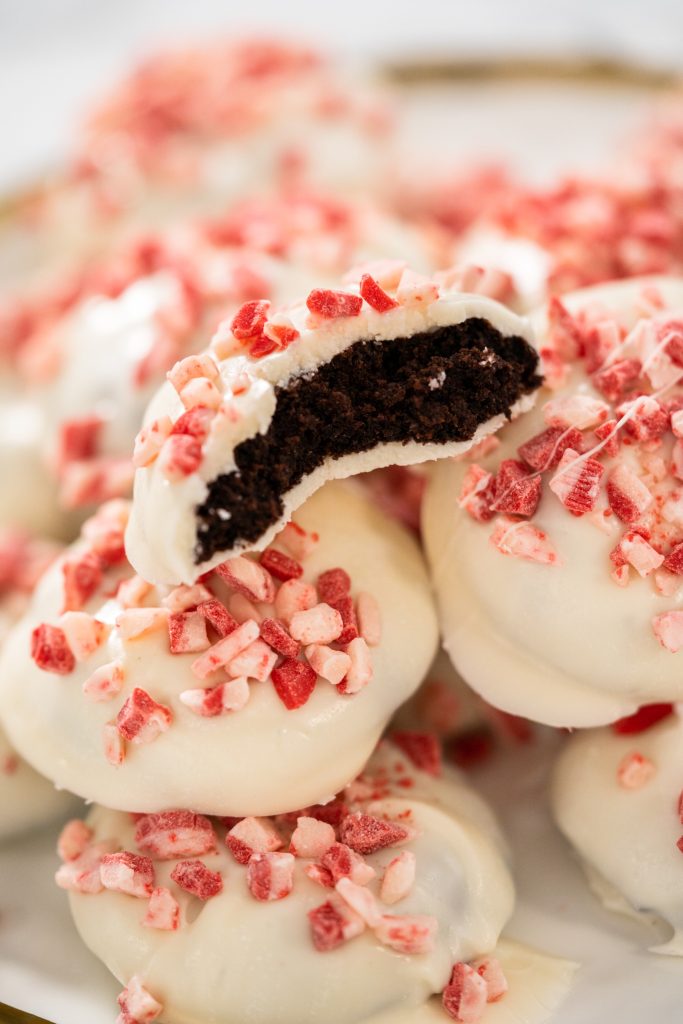 Frosted chocolate peppermint cookies are soft, cake-like chocolate peppermint cookies. These cookies are topped with rich chocolate buttercream frosting and crushed peppermint candy.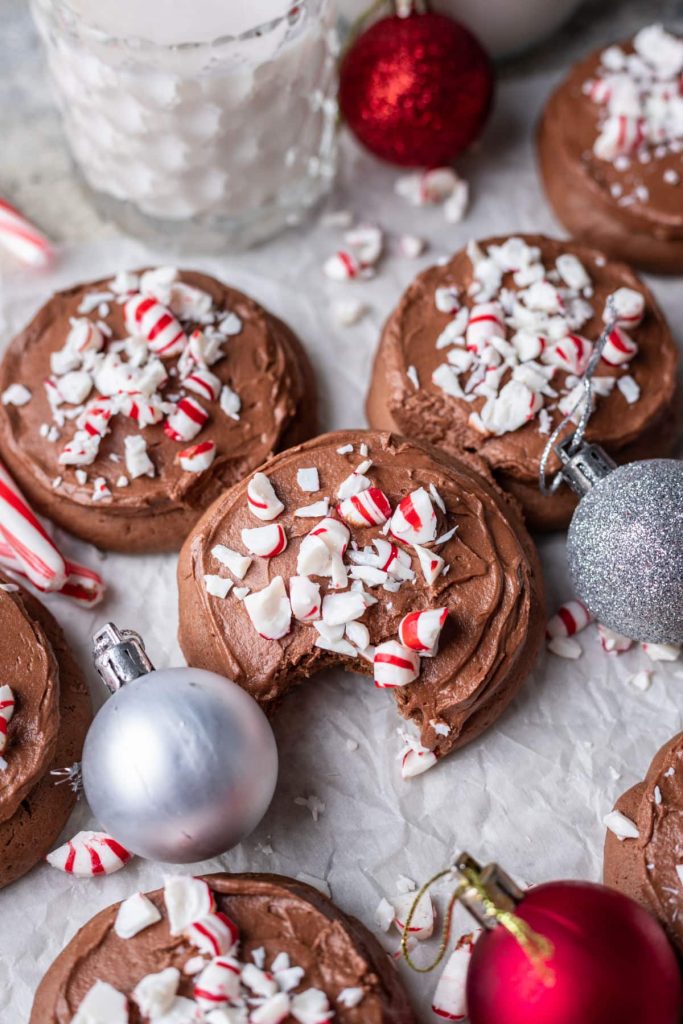 If you aren't familiar, a whoopie pie is basically two moist, cakey chocolate cookies sandwiching a pillowy cream filling. In this case, the filling is peppermint buttercream for Christmas instead of the traditional marshmallow frosting.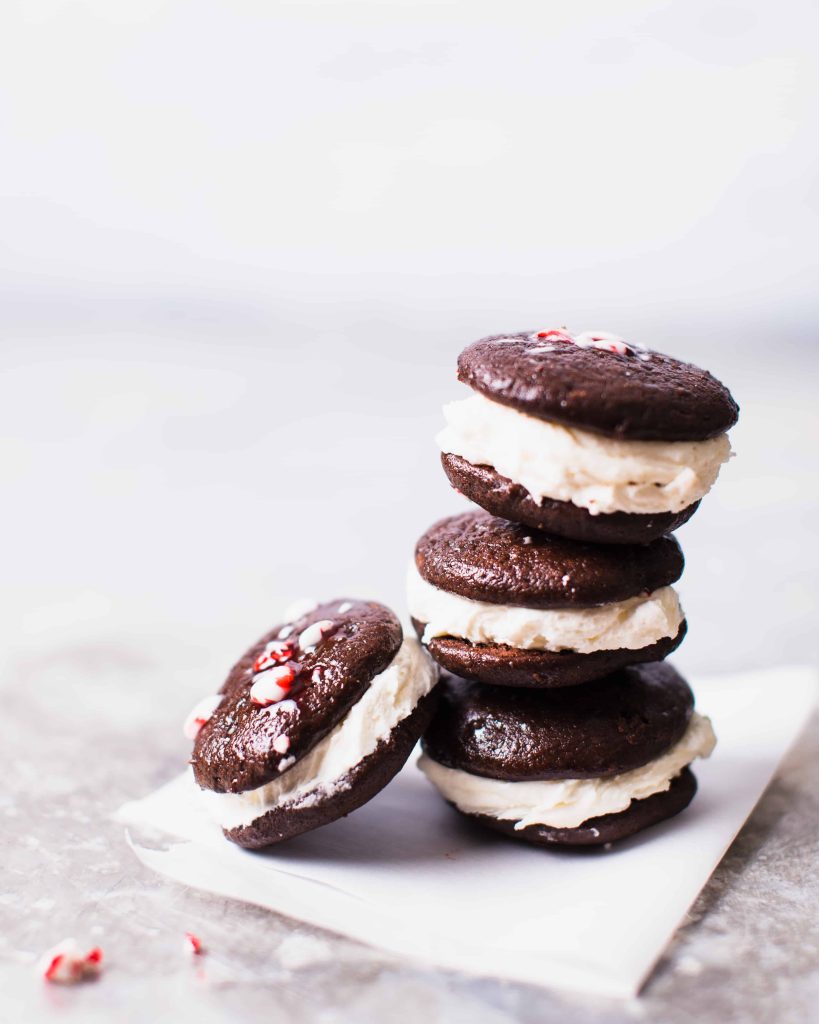 These double chocolate peppermint cookies are thick, chocolatey chewy, with chocolate chips and flavored with a hint of peppermint extract. The finished cookies are dipped or drizzled with white chocolate and sprinkled with crushed candy cane bits.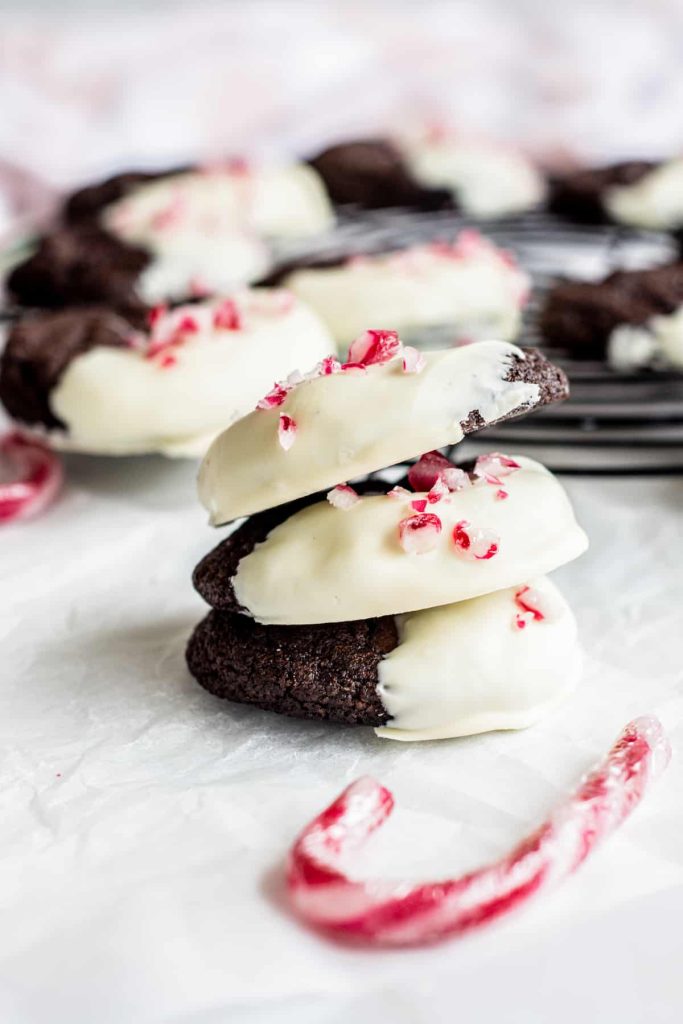 Slice-and-bake Peppermint Pinwheel Cookies with Crushed Candy Canes are the sugar cookies of Santa's dreams. Ultra soft and flavored with peppermint, these cookies are perfect for the candy cane obsessed.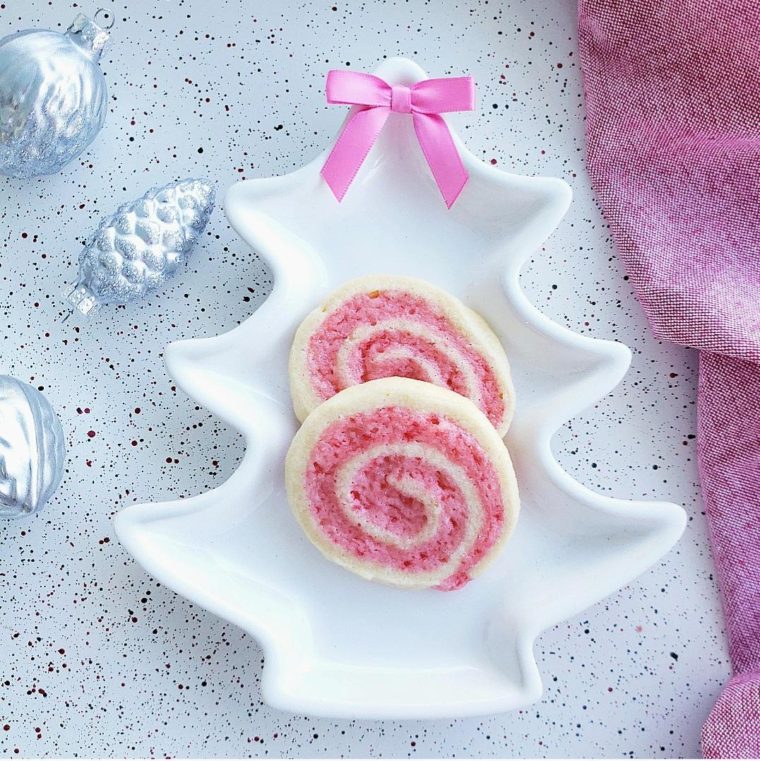 These peppermint shortbread cookies are crisp, buttery, and packed full of peppermint pieces and chocolate chips! They're rolled in homemade peppermint sugar before baking. They're slice-and-bake cookies so you don't actually have to roll them out to get pretty circle shapes.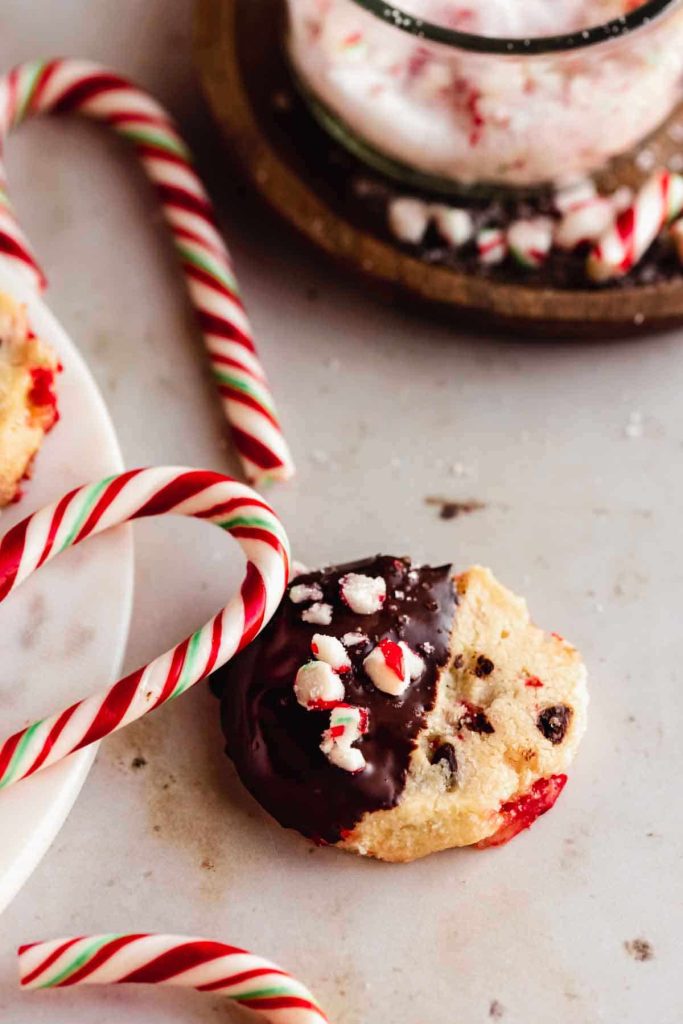 Rich chocolate Candy Cane Oreo Cookie Bars are topped with white chocolate fudge and crushed peppermints. You can't beat the combo of chewy chocolate cookie bars and cool peppermint at Christmas time!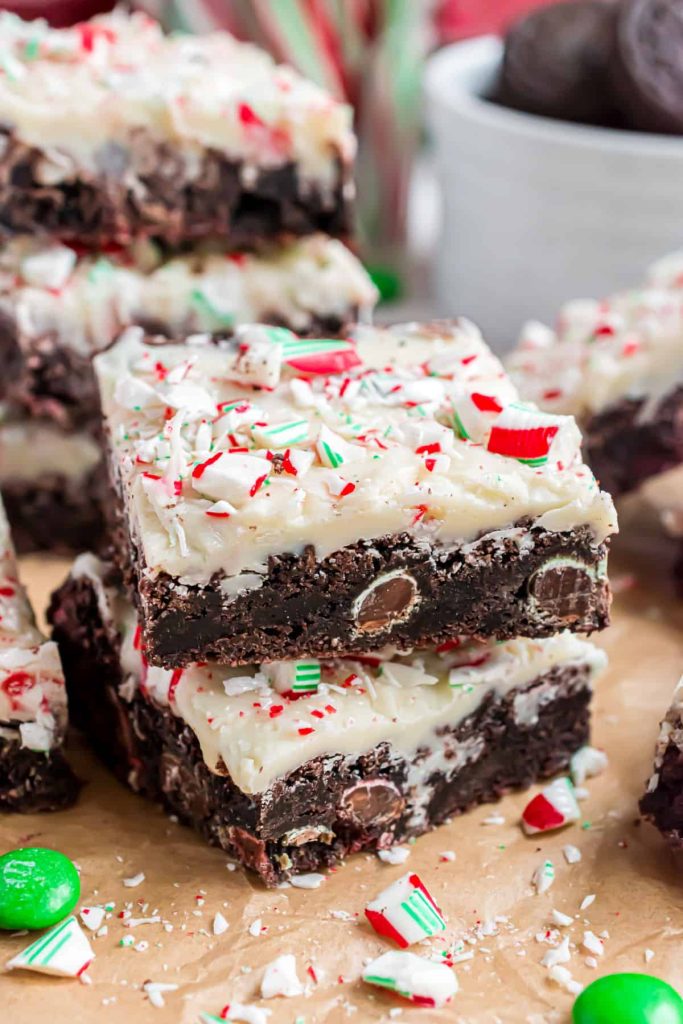 Chocolate-dipped peppermint meringue kisses Christmas cookies look so elegant but they aren't hard to make. If you are in the mood to make holiday meringue cookies, you can't go wrong with these dipped meringue kisses. You will love the flavor combination of meringue, chocolate, and candy cane.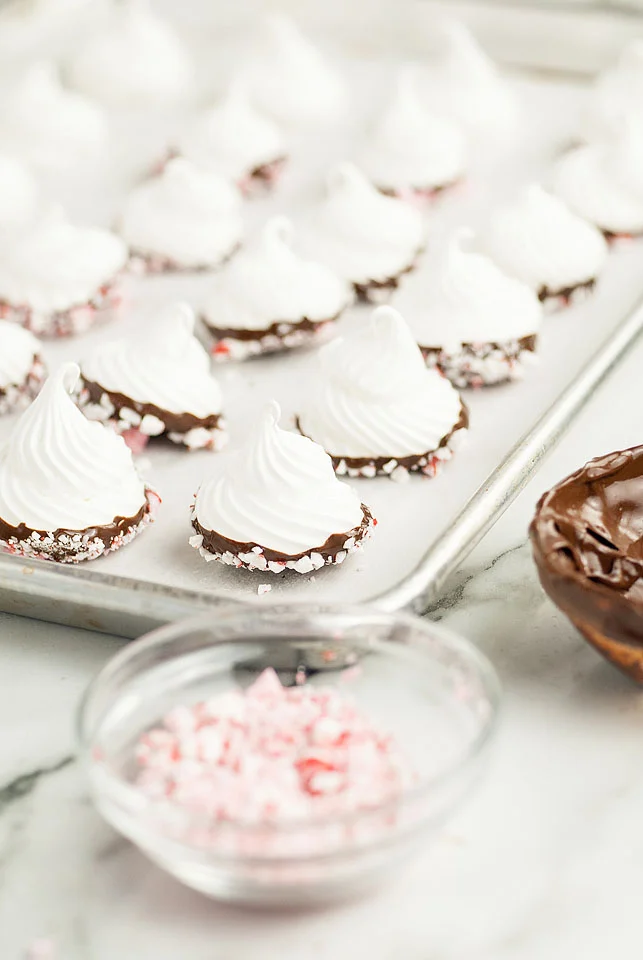 Celebrate the holidays with these scrumptious double chocolate peppermint cookies. They are a chocolate-mint lover's dream and have the perfect chewy cookie texture. In under an hour, they are ready to serve with hot cocoa.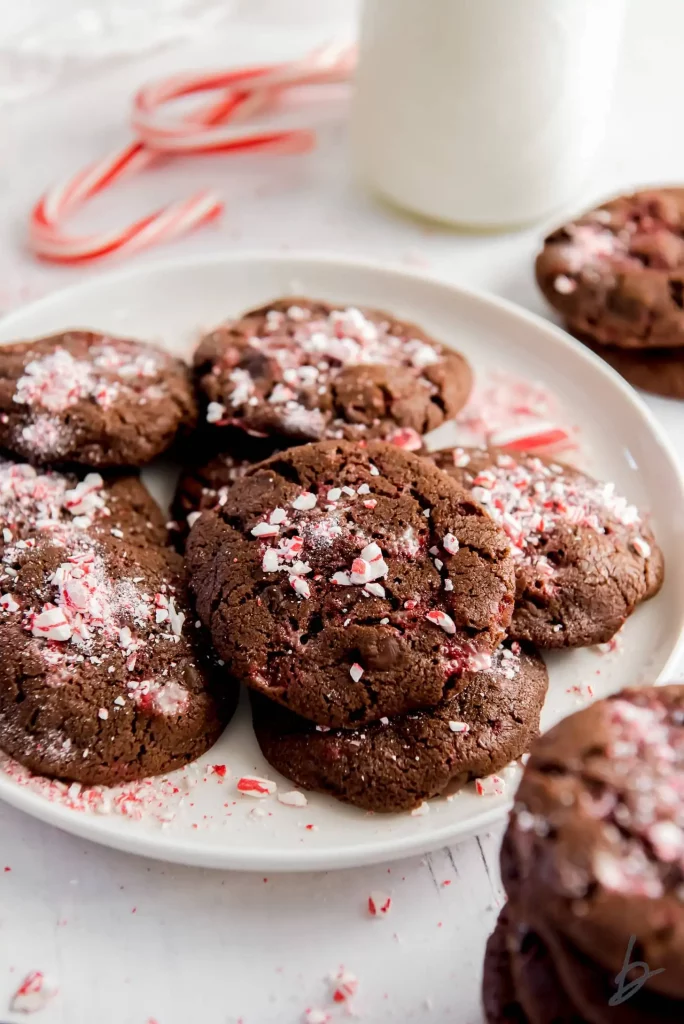 These peppermint macarons are filled with creamy white chocolate ganache and rolled in crushed candy canes! So delicious and minty, they're the perfect treat for Christmas.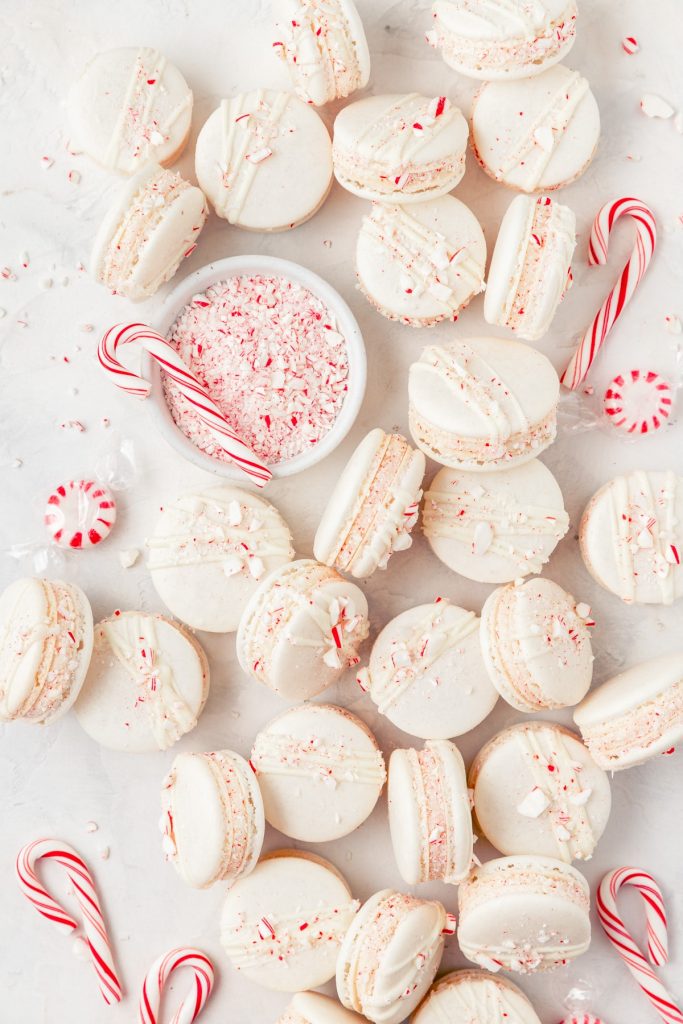 Ridiculously easy to make and so delicious- these candy cane wafer cookies make for the perfect last-minute festive gift for your friends and family, or just as a nice little sweet treat to whip up and enjoy.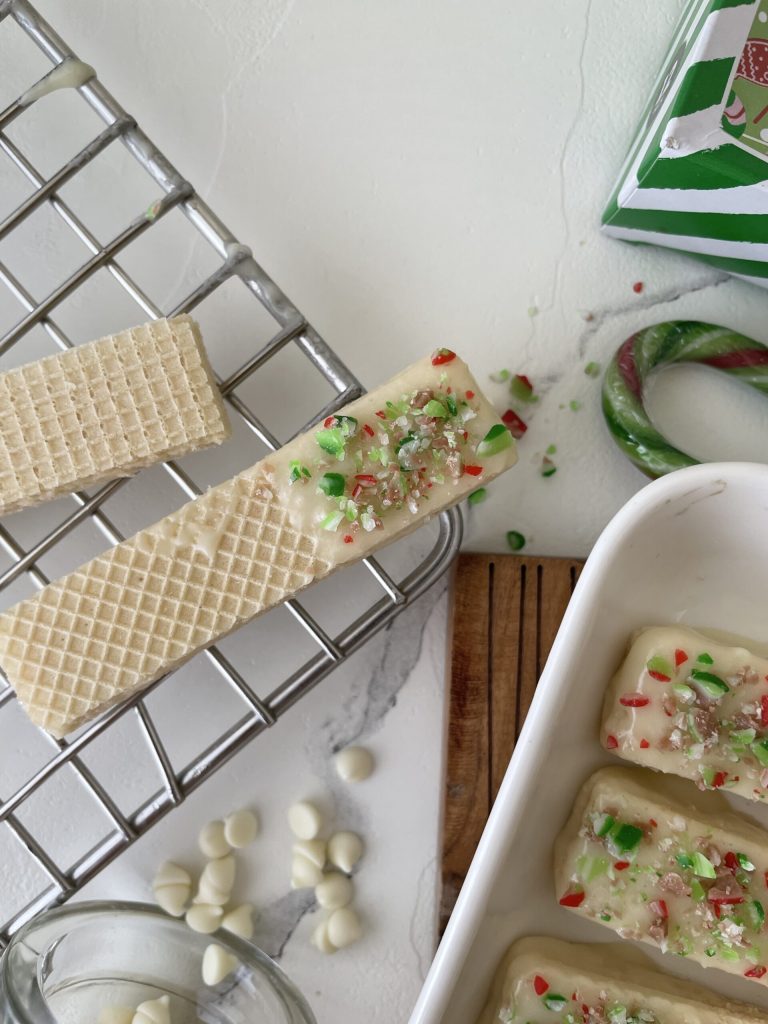 Candy Cane Cake and Candy Cane Pie Recipes
From chocolate peppermint cakes to candy cane cheesecakes and delicious peppermint flavored pies, there are so many ways to use candy canes to make a delicious Christmas cake!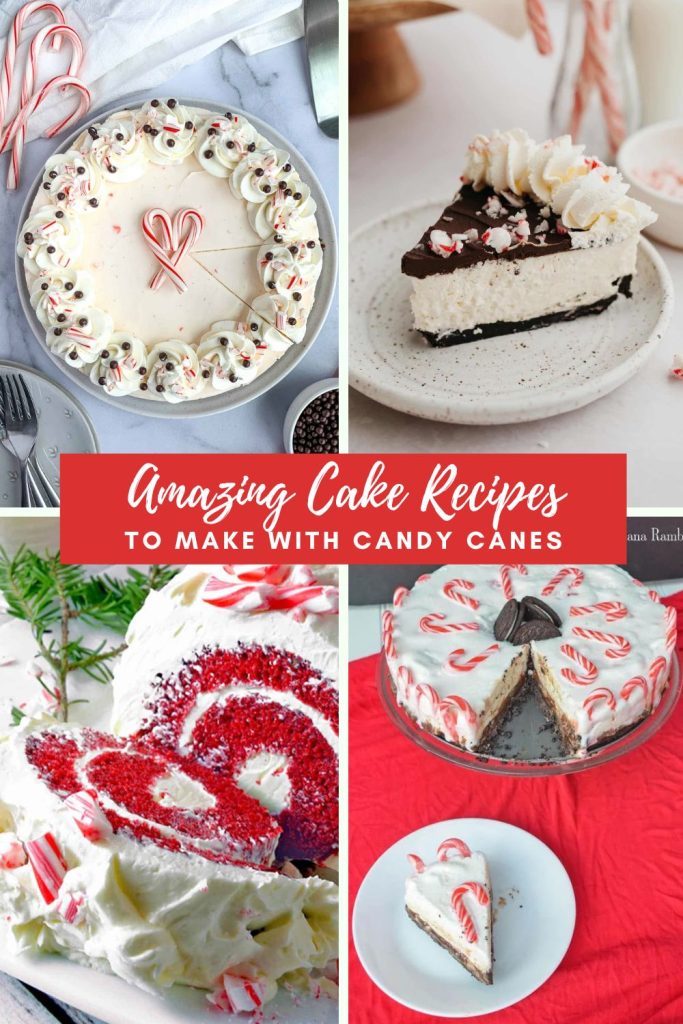 This Peppermint Brownie Cheesecake is a fudgy brownie crust with the creamiest no-bake peppermint cheesecake! To top it all off: freshly whipped cream, more crushed candy canes, and some crisp chocolate pearls for good measure.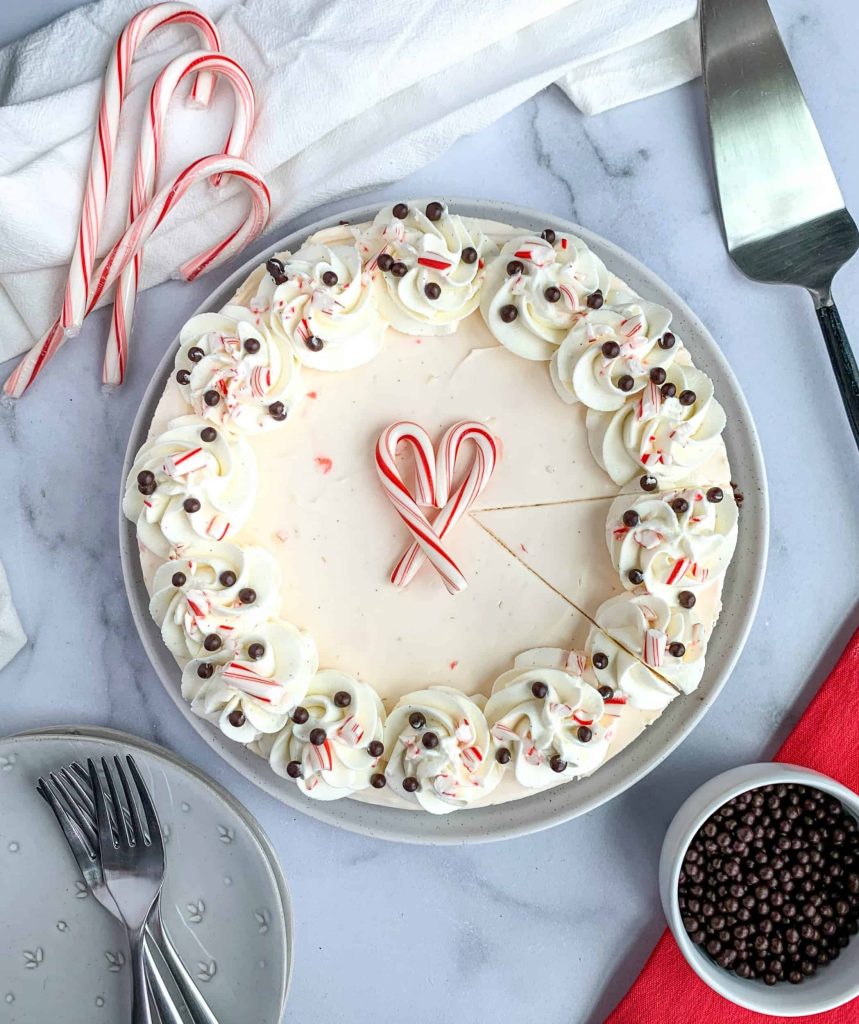 This creamy and rich peppermint bark cheesecake is a no-bake recipe! It features an Oreo cheesecake crust, has a peppermint white chocolate filling, and is covered in a candy cane chocolate bark.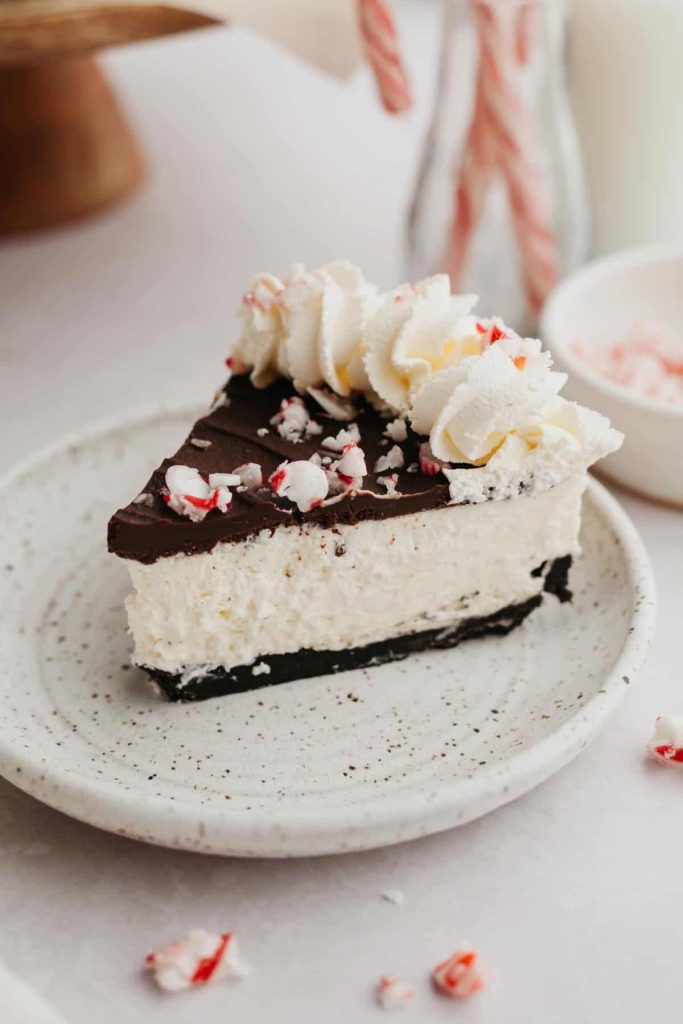 This candy cane mud pie is the perfect dessert for your next holiday celebration. Although it looks difficult to make, the preparation is quite easy and it's sure to be a hit with family and friends!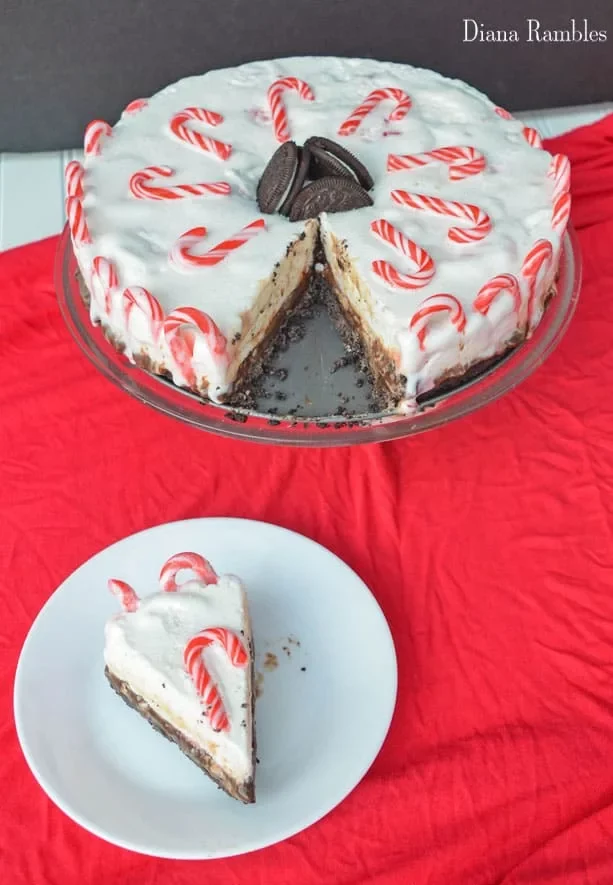 This delicious cake loaf is a holiday treat you and yours will absolutely LOVE this season! It makes a beautiful holiday food gift, and a tasty morning, noon, and night snack.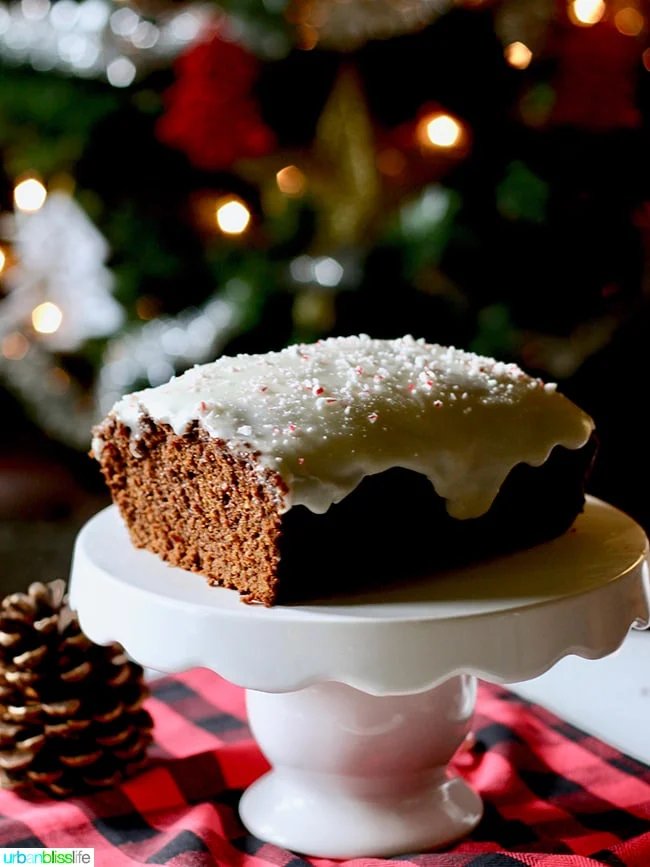 This Christmas dessert will dominate your holiday dessert table every single year. If you're like most people, you probably think that cake rolls are too hard to make. Think again! This easy red velvet cake roll is ready in just 40 minutes!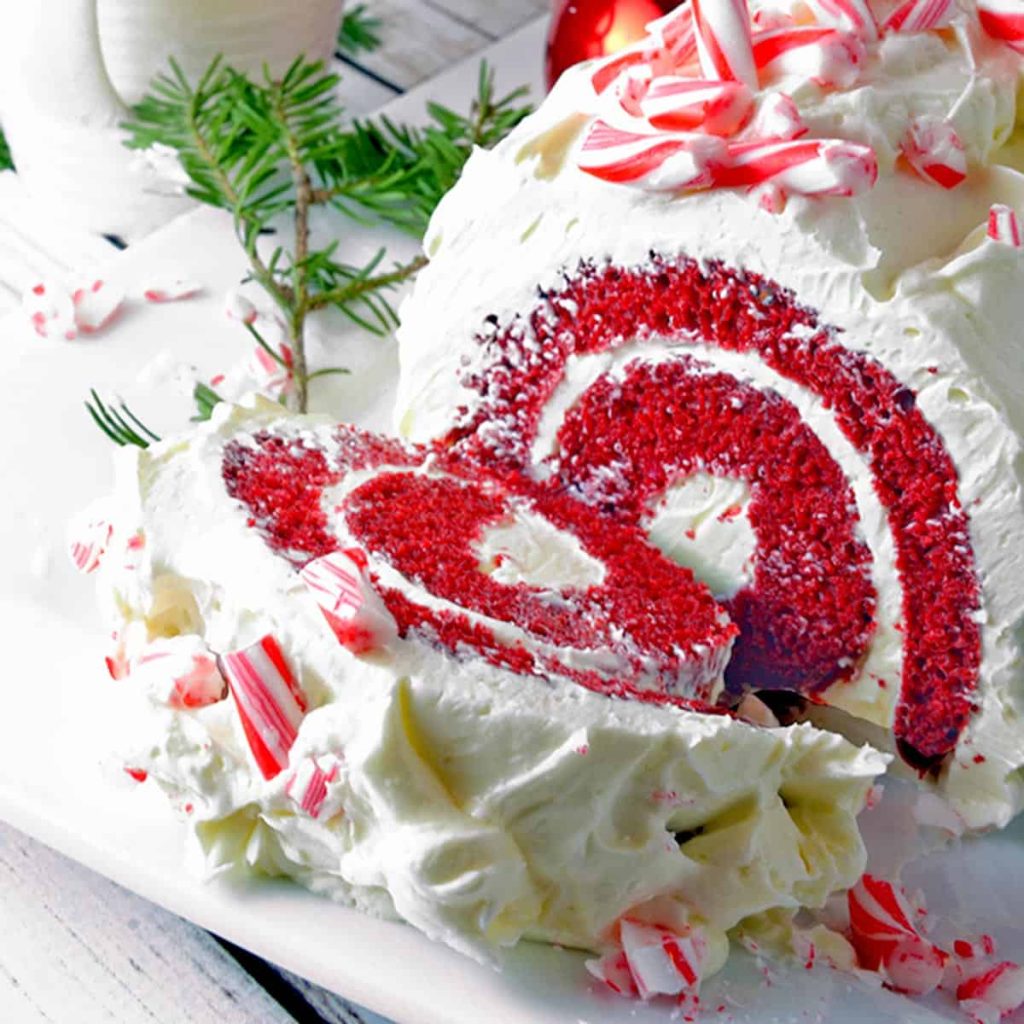 Make this show-stopping Candy Cane Chocolate Cake for the holidays and wow your guests as you bring this out to serve as dessert! Covered with chocolate and candy canes, this cake tastes as amazing as it looks!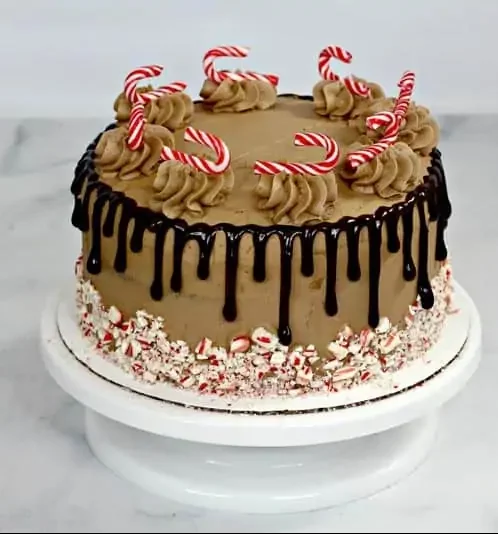 Peppermint pie is an easy, creamy no-bake dessert with a chocolate crust that's perfect for the holiday season! You will love the flavor and the texture of the creamy white chocolate pudding filling flavored with peppermint extract, and the crunchy Oreo chocolate pie crust.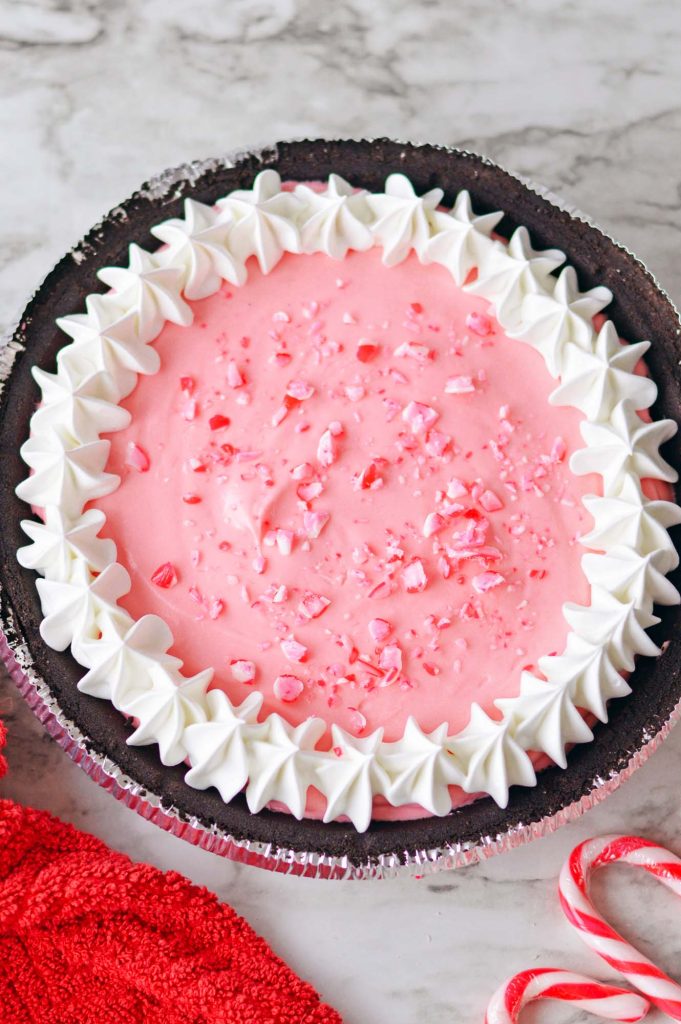 Candy cane ice cream pie is a festive holiday dessert that is so easy to make! A chocolate cookie crust holds creamy candy cane ice cream, hot fudge, and crushed candy canes.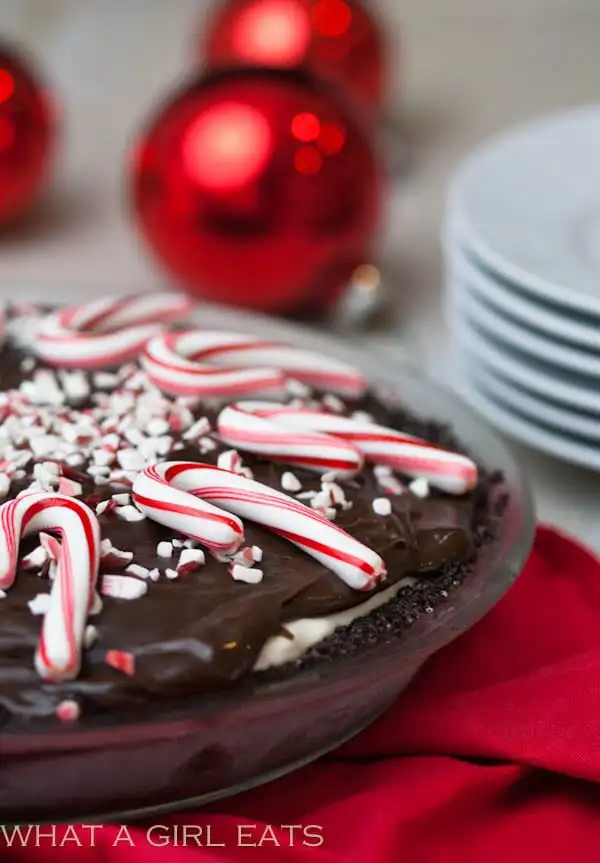 Three layers of peppermint cake smothered with a sensational whipped topping make this cake a treat to slice up and serve or keep for yourself.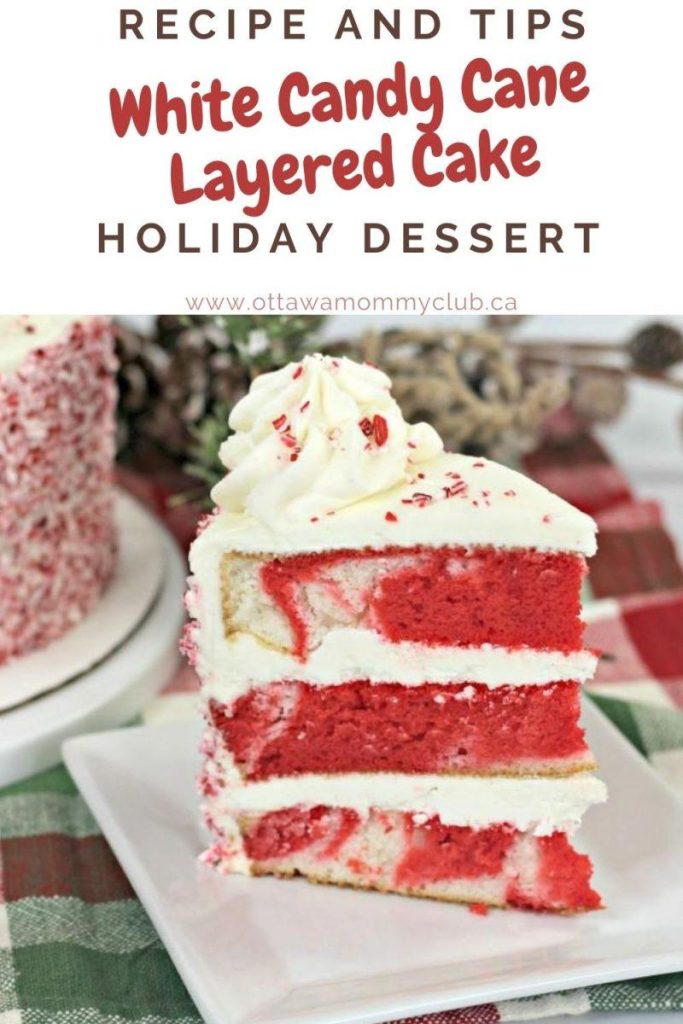 Candy Cane Bark Recipes
Candy Cane bark is a staple during the holiday season. It's so easy to make and it makes a wonderful Christmas treat. Not only are there lots of different ways to make peppermint bark but you can also use peppermint bark to create other delicious treats.
This Dark Chocolate Peppermint Bark is an easy and delicious no-bake treat! Dark and White Chocolate infused with peppermint and topped with candy canes is something special.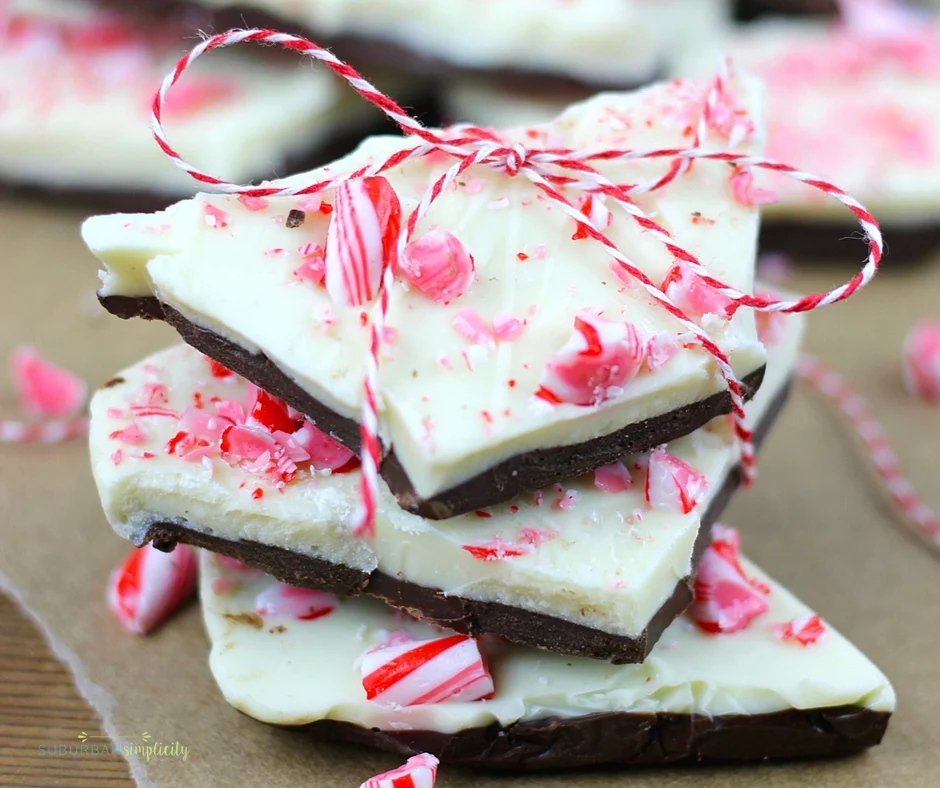 This Oreo Peppermint Bark Recipe is so festive looking and delicious too. It combines Oreo cookies with both white and milk chocolate and Starlight Mints or crushed candy cane!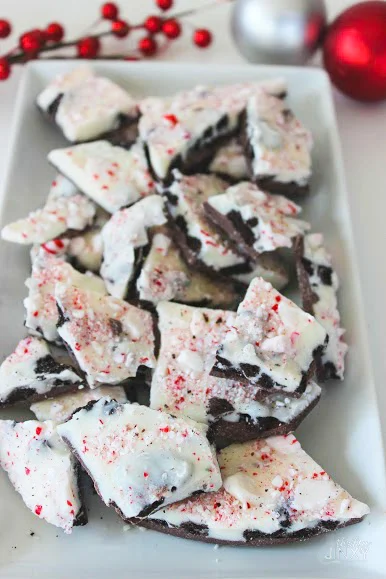 This Peppermint Bark Brownies recipe is easy to make and so much fun to eat. Candy cane pieces, white chocolate peppermint bits, and mouth-watering chocolate in every bite!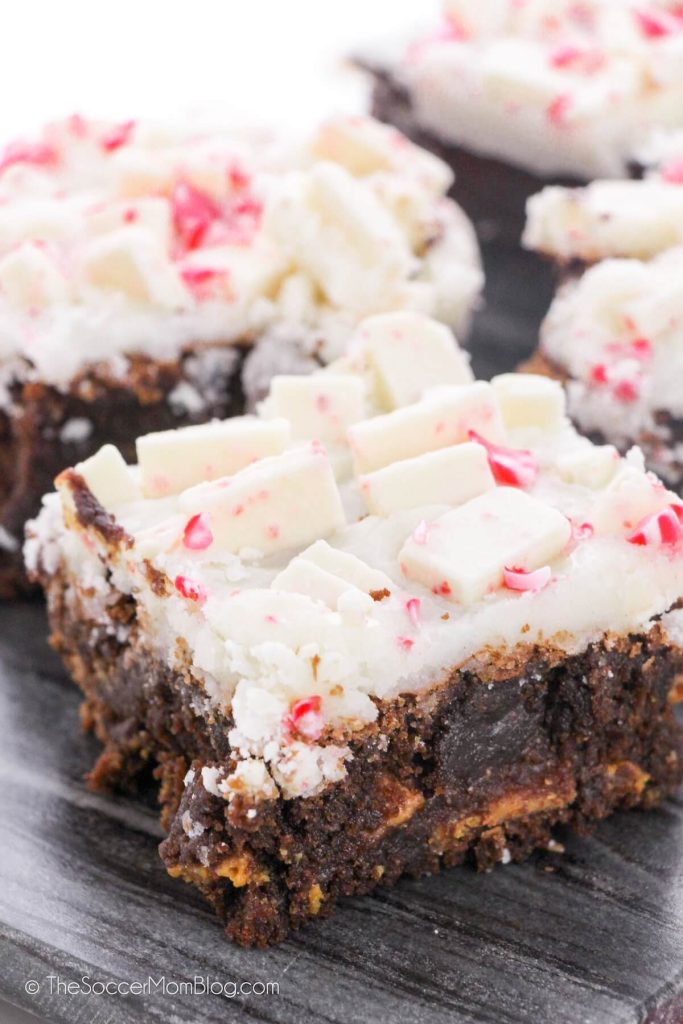 This Peppermint Bark Popcorn recipe is the perfect sweet and salty treat for holiday parties or snacking while watching your favorite Christmas movies!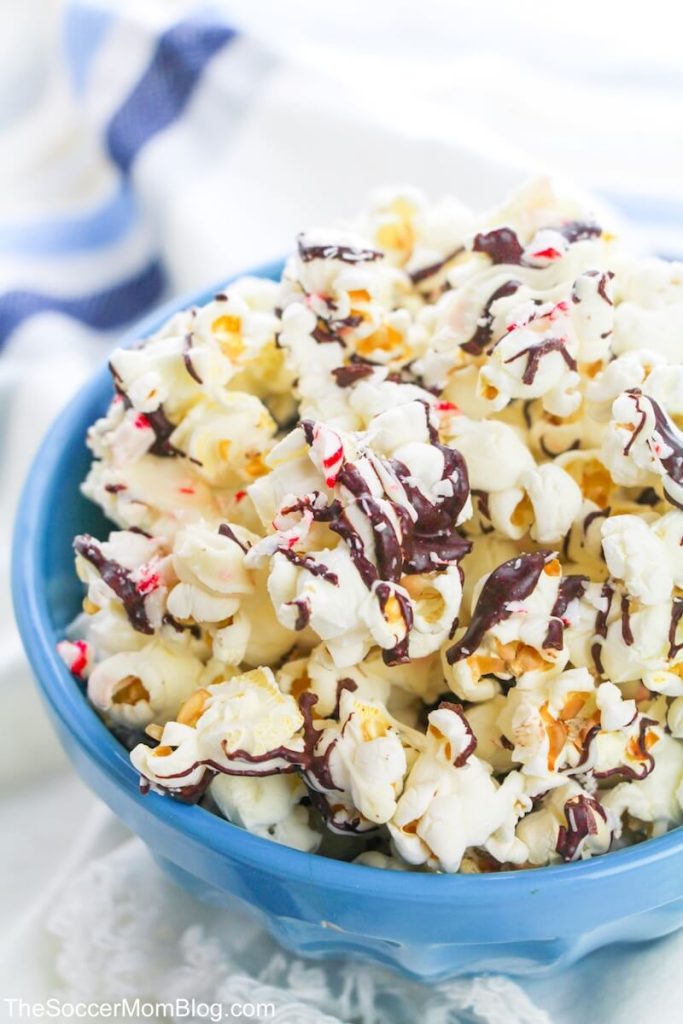 You wouldn't believe that you can actually make this peppermint bark in the microwave! A super easy recipe you'll want to make over and over again.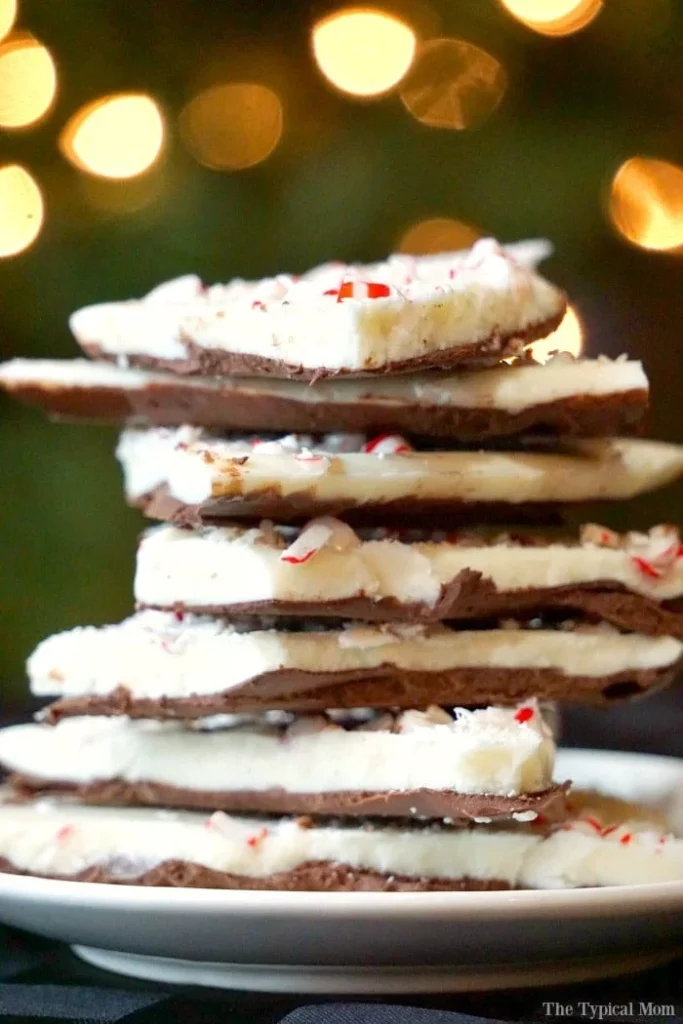 Ghirardelli Peppermint Bark style! This white chocolate peppermint bark is the perfect sweet snack for the holidays. It's easy to make and so delicious, everyone will love it! Plus, it's a great gift to give to friends & family.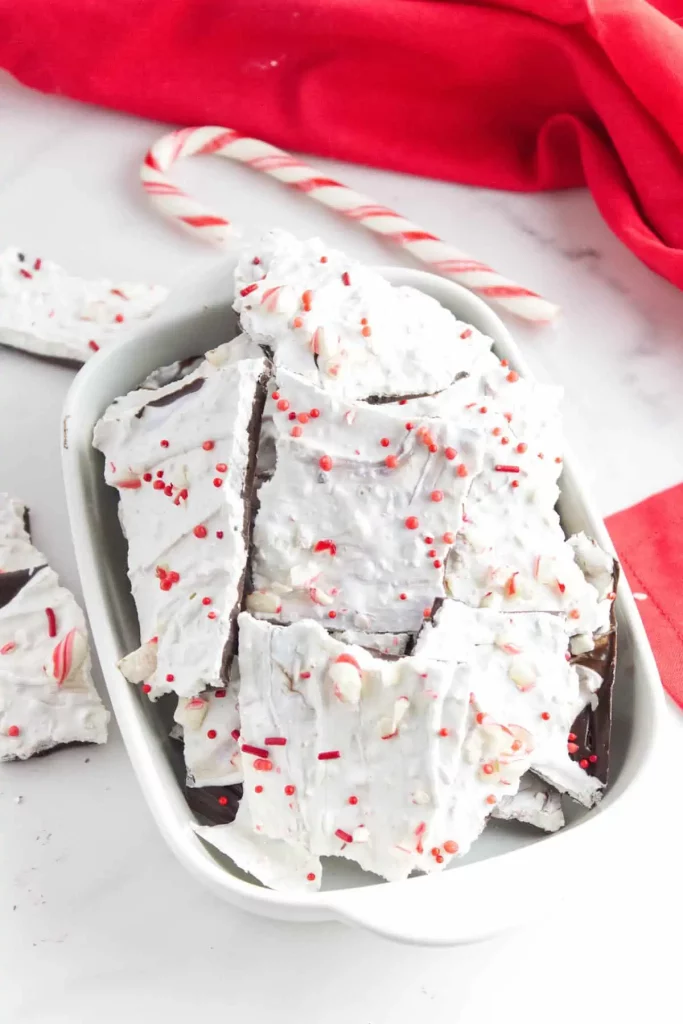 You'll love how easy it is to make Boozy Peppermint Bark at home! Simply splash peppermint schnapps into melted dark and white chocolate, swirl the two together then sprinkle with crushed candy canes.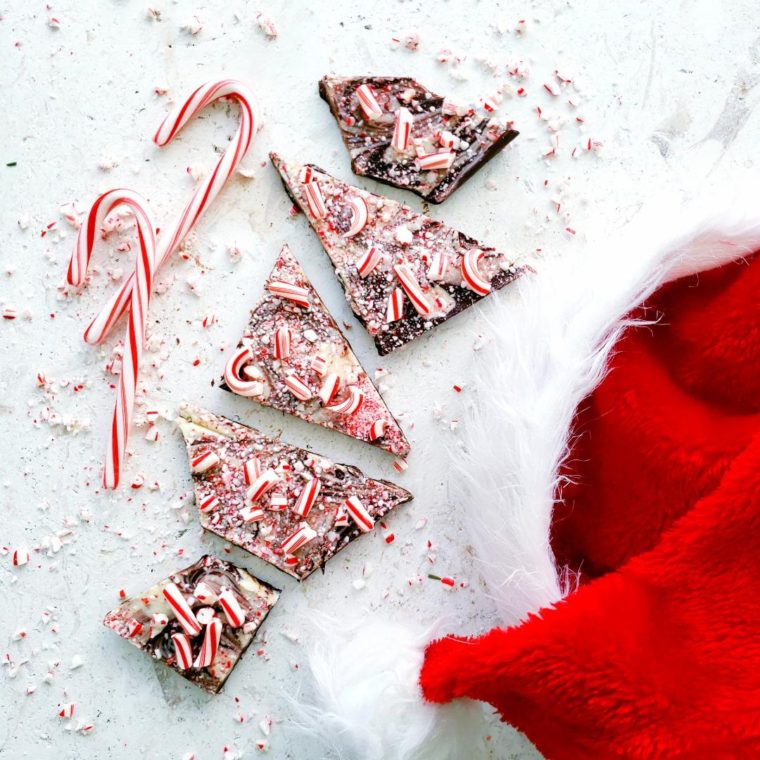 Peppermint bark cups are a fun, tasty treat that is the perfect addition to any holiday dessert tray. They also make great hostess gifts!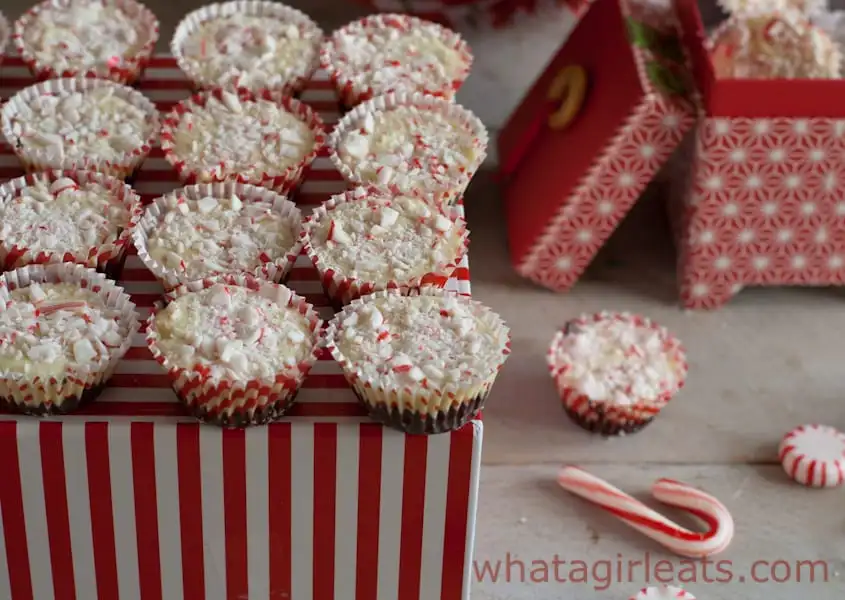 This easy white chocolate cranberry bark recipe is full of cranberries, pecans, marshmallows, peppermint, white and milk chocolate, and a sprinkling of smoked salt. And it's ready in under 30 minutes!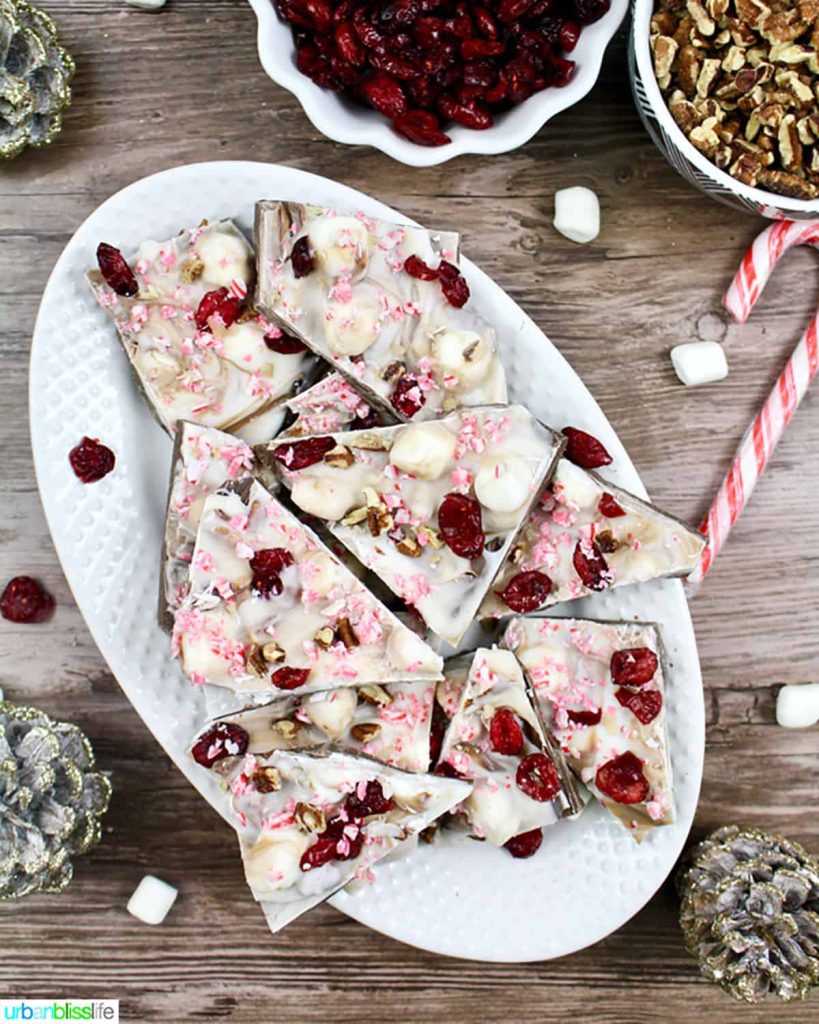 Other Great Candy Cane Recipes
These baked, peppermint chocolate glazed donuts are a crowd-pleaser on Christmas morning. Make this moist, melt-in-your-mouth treat and you'll want to make it every Christmas!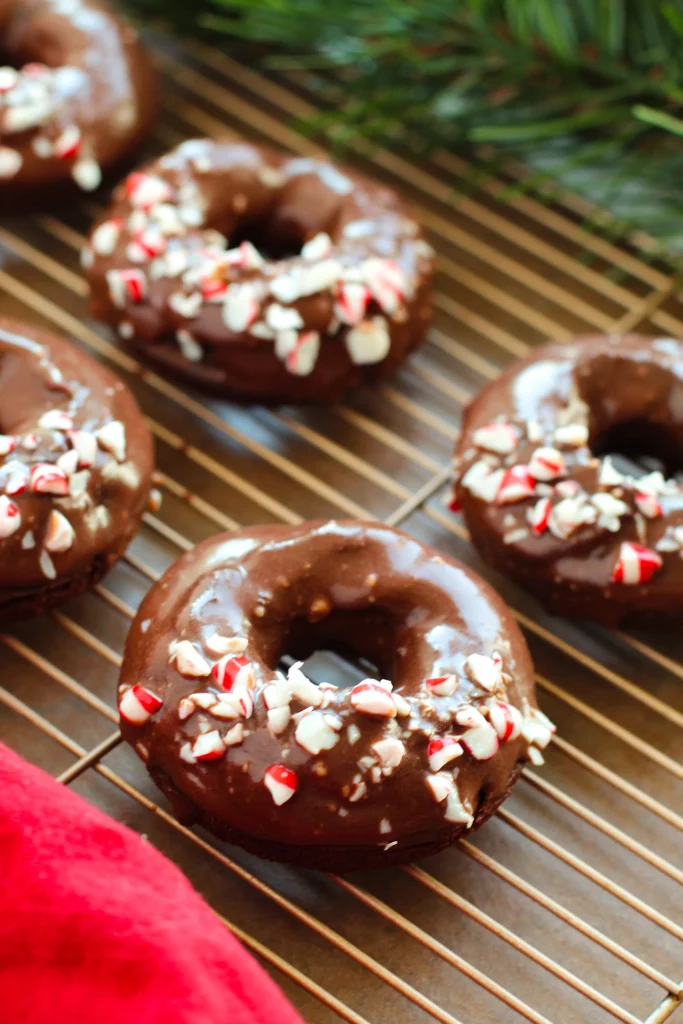 Make this sweet, pepperminty smoothie using candy canes! Everything you love about candy canes is condensed into this fruity cooler. This makes a perfect pre-holiday party snack or something to enjoy as a dessert!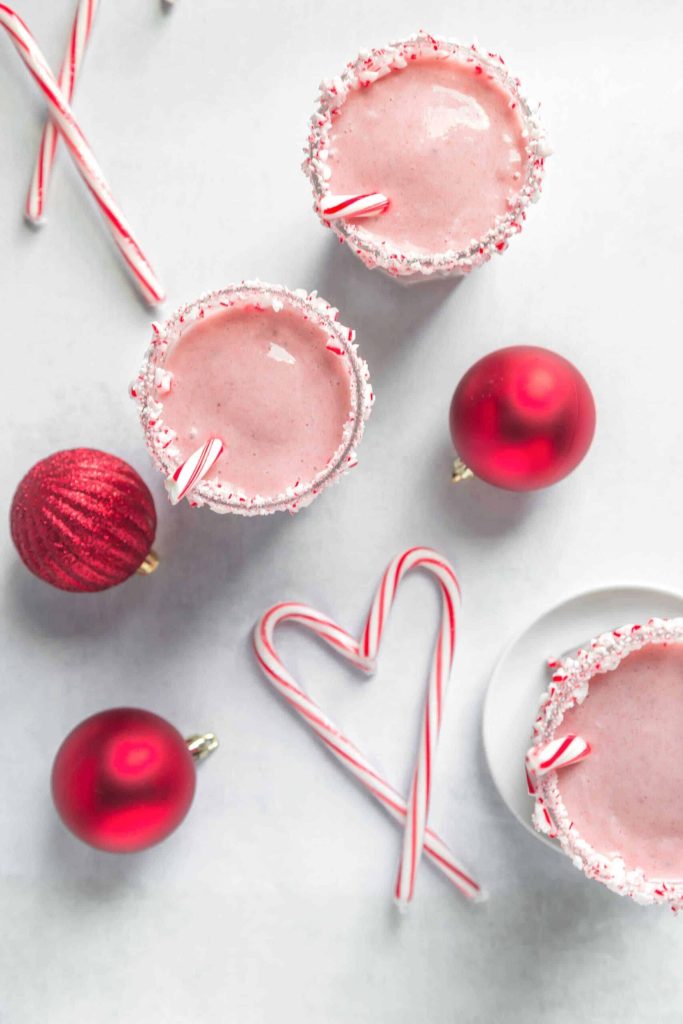 This Peppermint Oreo Milkshake is the perfect festive treat for the holidays. Made with creamy vanilla ice cream, sweet Oreos, and a candy cane, you will want to make one of these all year long!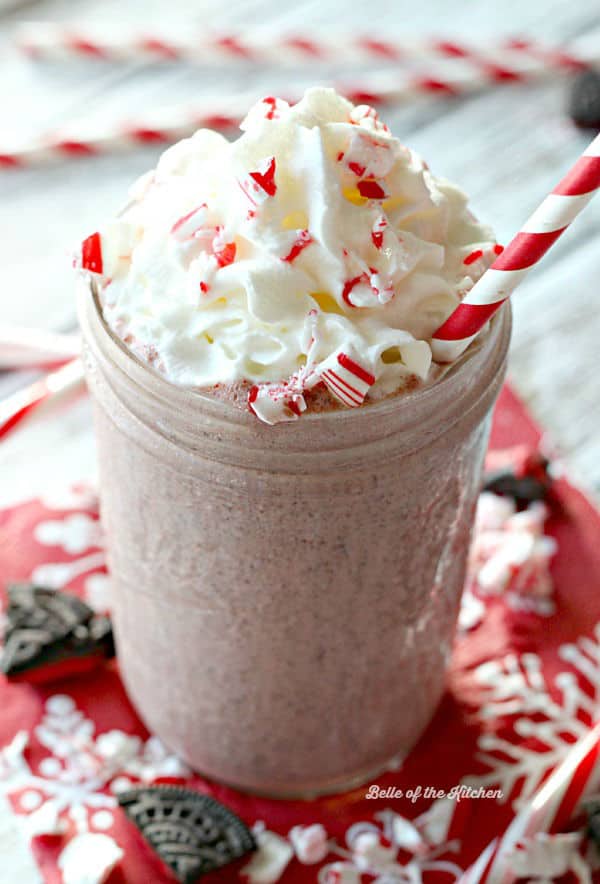 With a light and airy chocolate sponge cake and peppermint bark filling, this peppermint yule log is the epitome of a holiday dessert.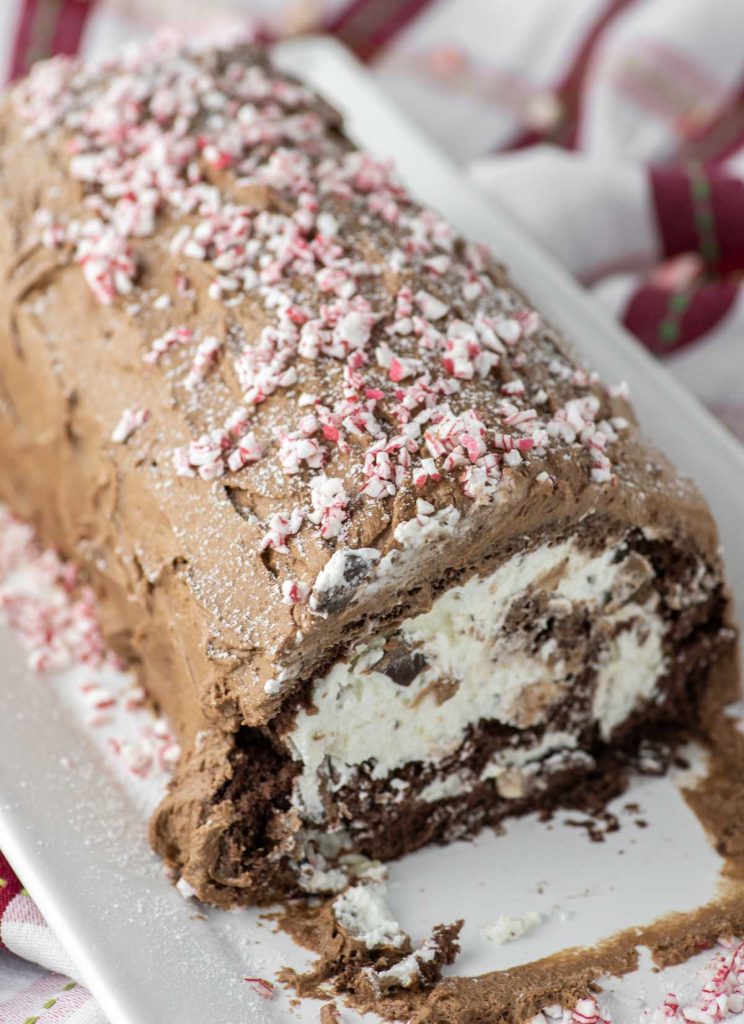 What could be better than the warm delicious flavor of peppermint mocha wrapped up in a warm and flaky empanada? These empanadas are filled with peppermint mocha-flavored custard and topped with crushed candy canes. So good!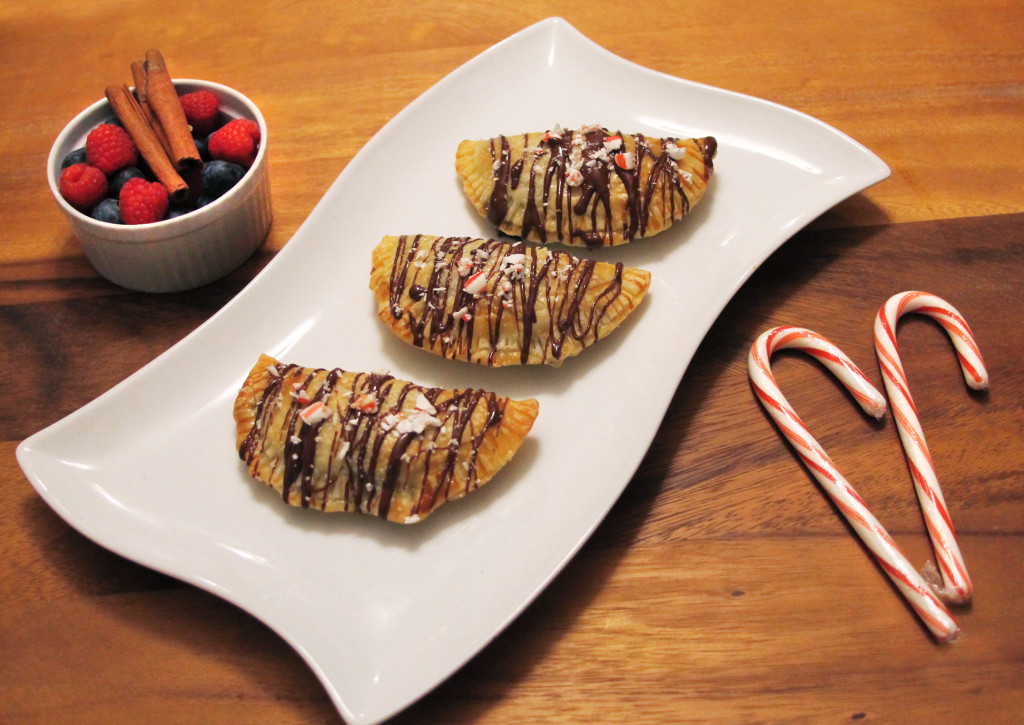 This holiday cheesecake dip is a fun spin on that classic Christmas flavor combo of chocolate and peppermint. A creamy cheesecake batter loaded it with chunks of chocolate and mint candy. When you use your favorite Christmas cookies to scoop up this dip, you've got a truly decadent and festive dessert that everyone will love!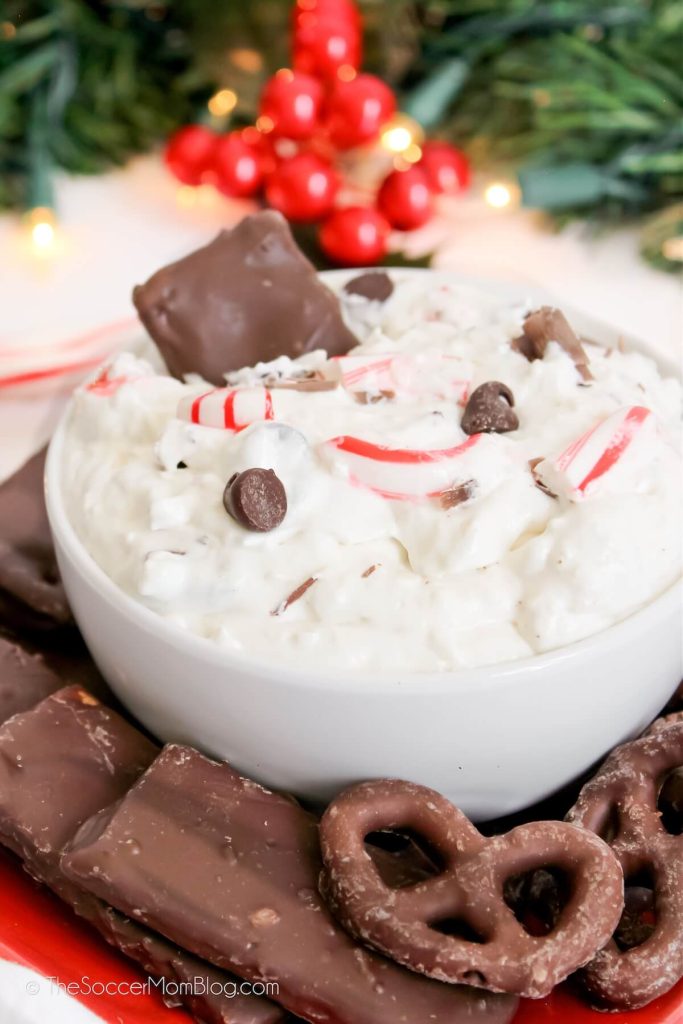 This easy Candy Cane Fudge is a creamy combination of white chocolate and peppermint flavors — and it's only three ingredients! It's so easy and so good you'll be making it for yourself and to give as a gift to friends and family too.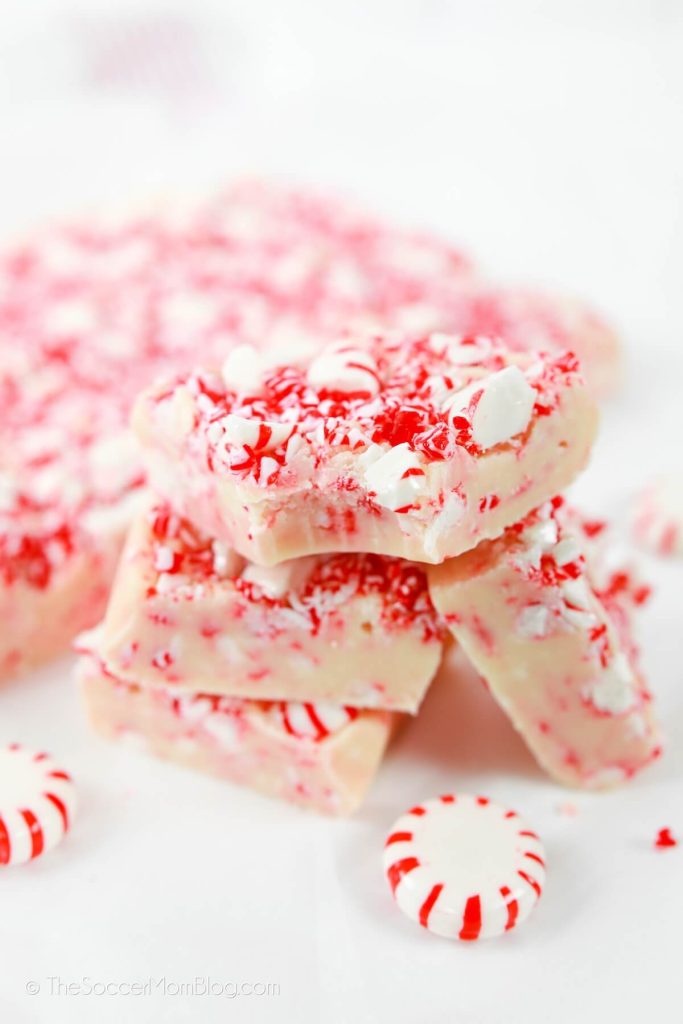 The base of this ice cream is luxe vanilla with thick ribbons of gooey peppermint fudge and tiny bits of candy cane throughout. It's what chocolate mint ice cream dreams are made of!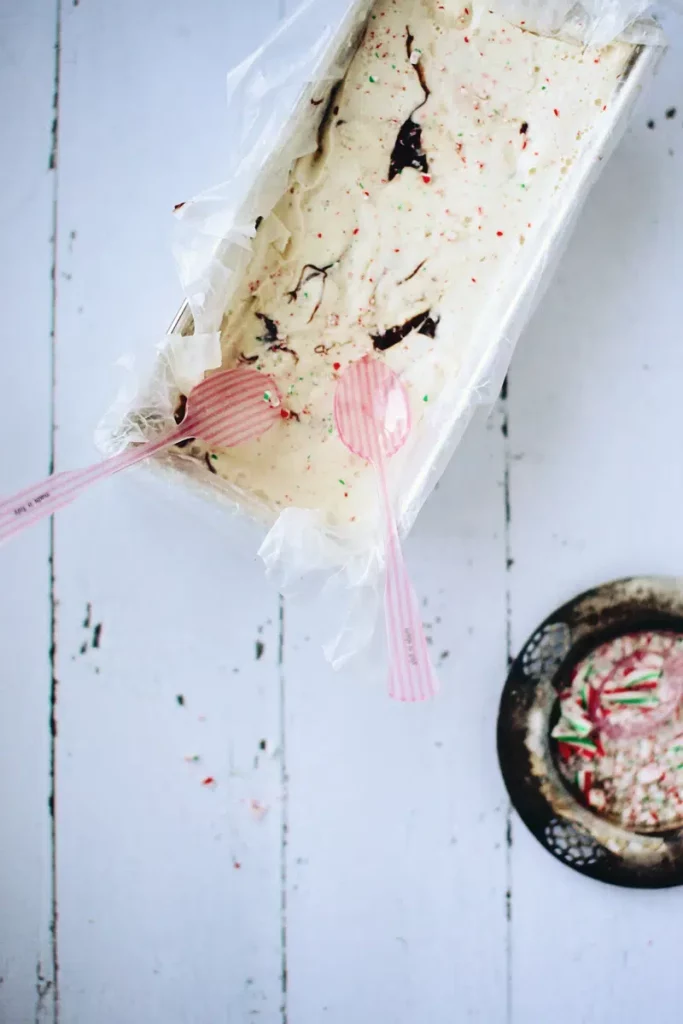 These hot chocolate cupcakes are topped with delicious marshmallow buttercream and made to look like little cups of hot cocoa! With a candy cane handle and mini marshmallows on top, these are so fun for the holidays!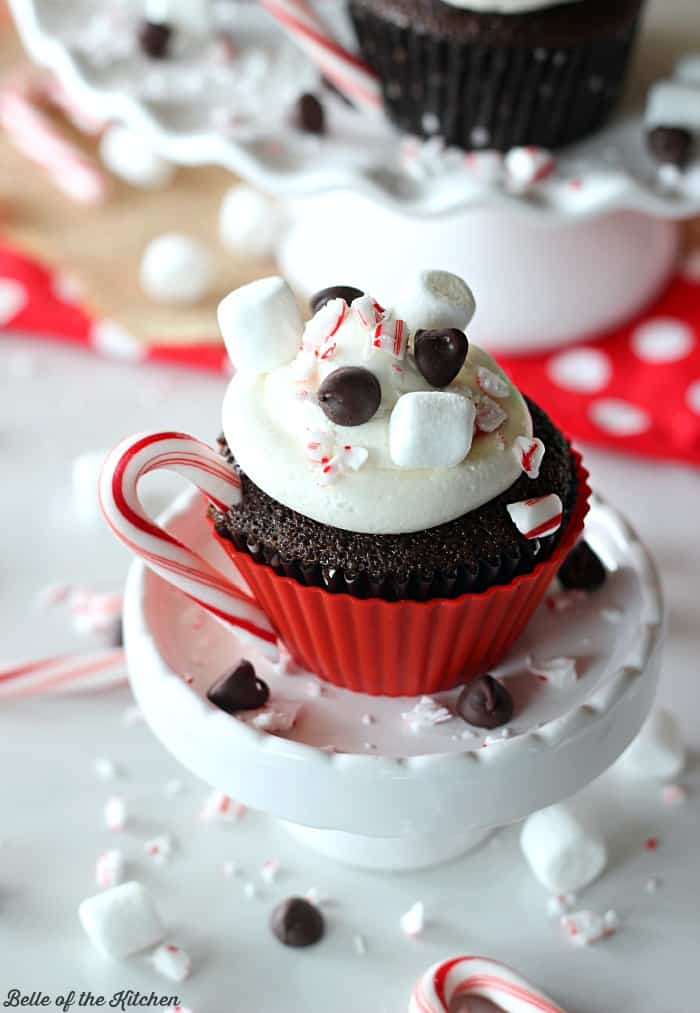 These brownies start with a mix, but you'd never know it! With a few small changes, everyone will think they're homemade.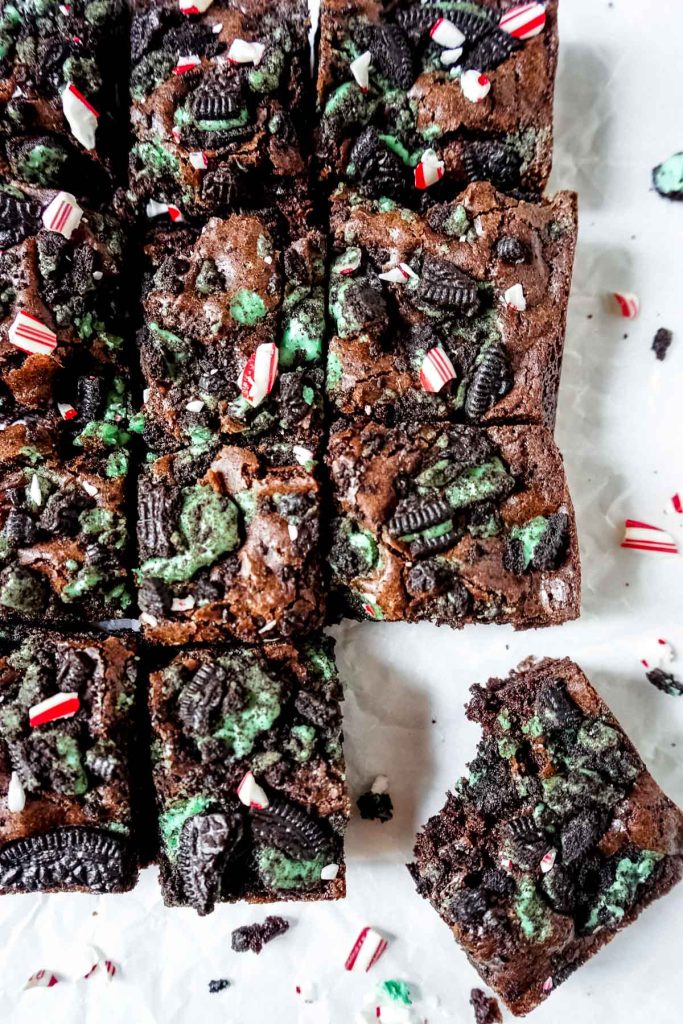 These Peppermint Mocha Cupcakes are decadent mocha cupcakes topped with peppermint Swiss meringue buttercream!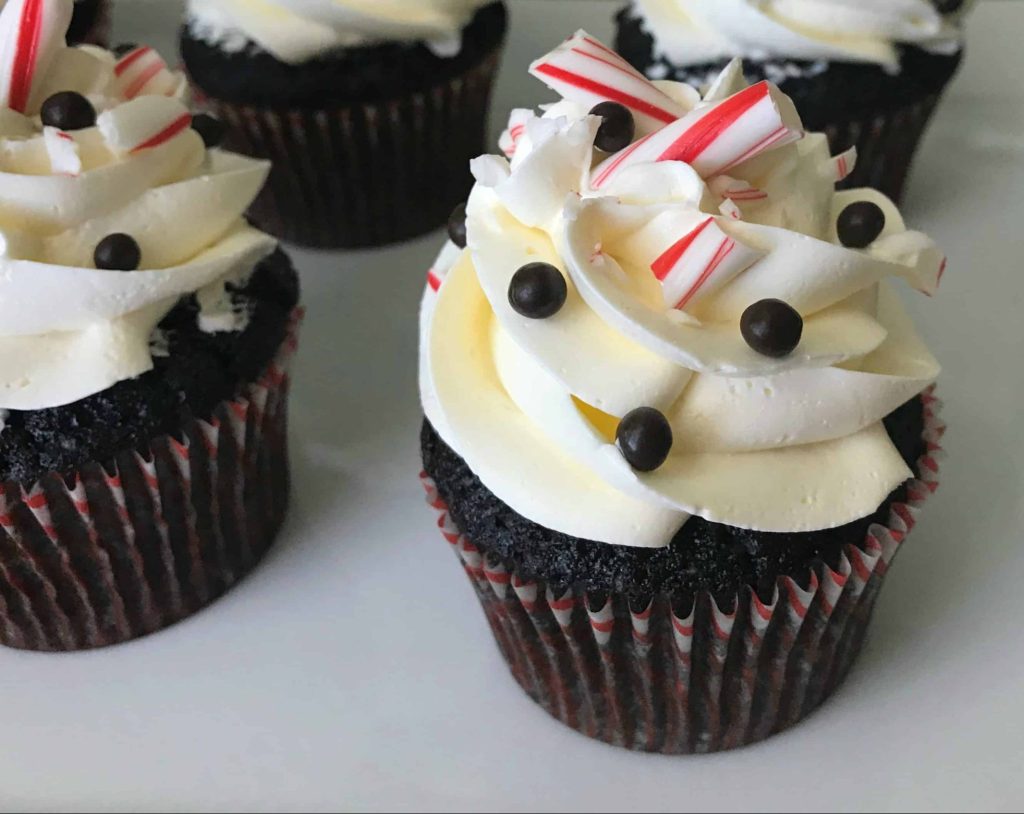 These Chocolate Candy Cane Coffee Spoons are a fun and tasty treat when stirred into coffee or hot cocoa! They're also great as a homemade gift for friends, neighbors, or coworkers.
This Peppermint Cookie Pizza couldn't be easier to make! It only needs a few simple ingredients and makes the perfect dessert for your next holiday get-together.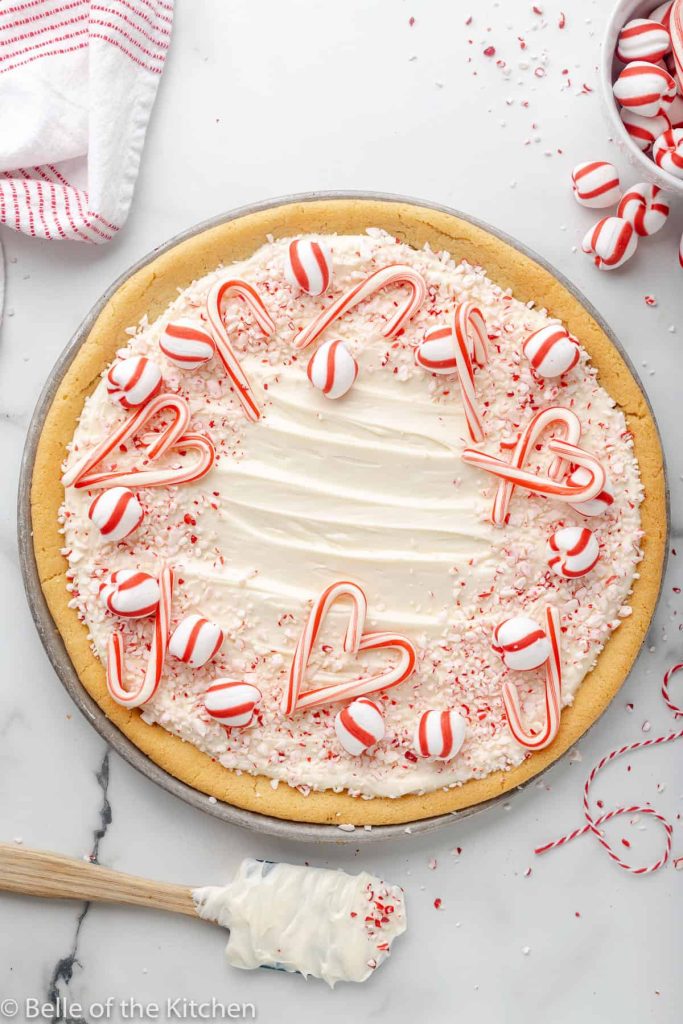 Peppermint Puppy Chow is one of my go-to recipes for the holidays. This is the perfect holiday treat for gifting and for snacking. It's a no-bake recipe, ready in about 10 minutes. This is a Puppy Chow recipe without peanut butter, but it certainly does not lack in flavor!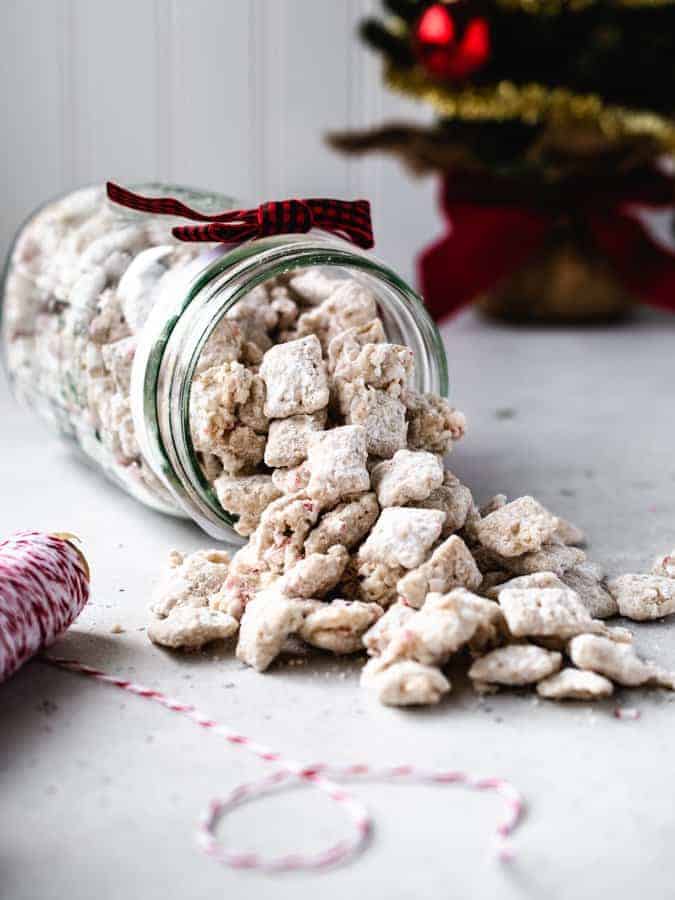 There's nothing like curling up with a cozy mug of Crock Pot Peppermint Hot Chocolate on a cold day! It's creamy, chocolatey, and bursting with refreshing peppermint flavor. It includes just a few ingredients and it's perfect for Christmas gatherings!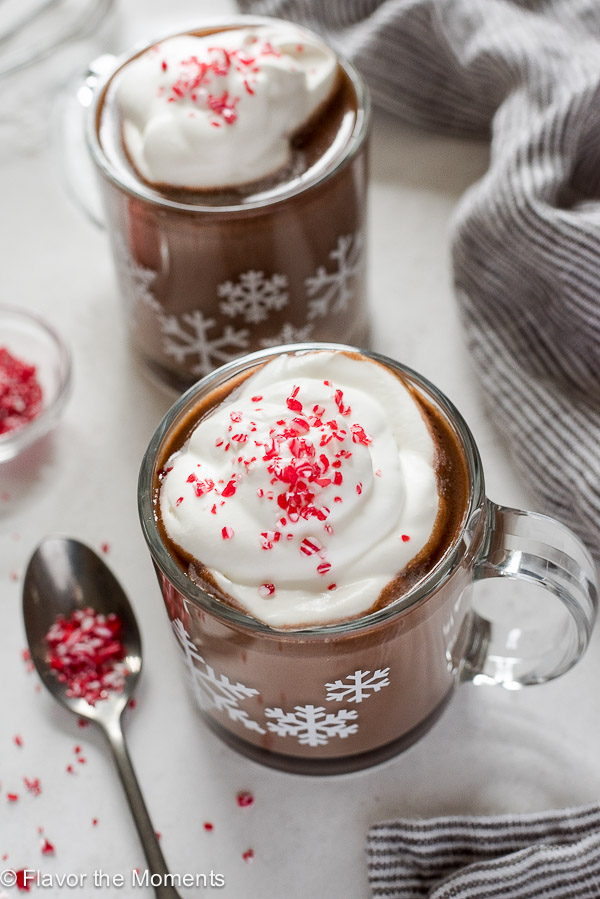 Mint chocolate lovers rejoice! This easy dark Chocolate Marshmallow Fudge recipe will take your breath away with an unbelievably minty aftertaste.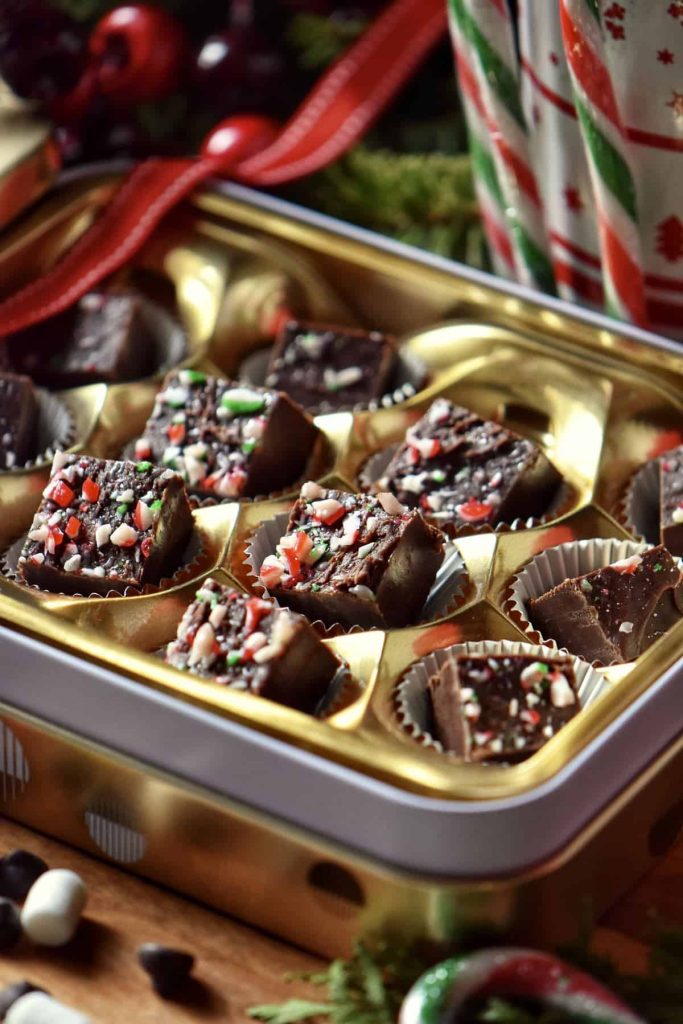 This fluffy dark chocolate peppermint pancake is the absolute delight for a Christmas morning breakfast. If you are a peppermint fan, you will go bonkers for this recipe. It's quick, easy, chocolatey, and crunchy with every bite.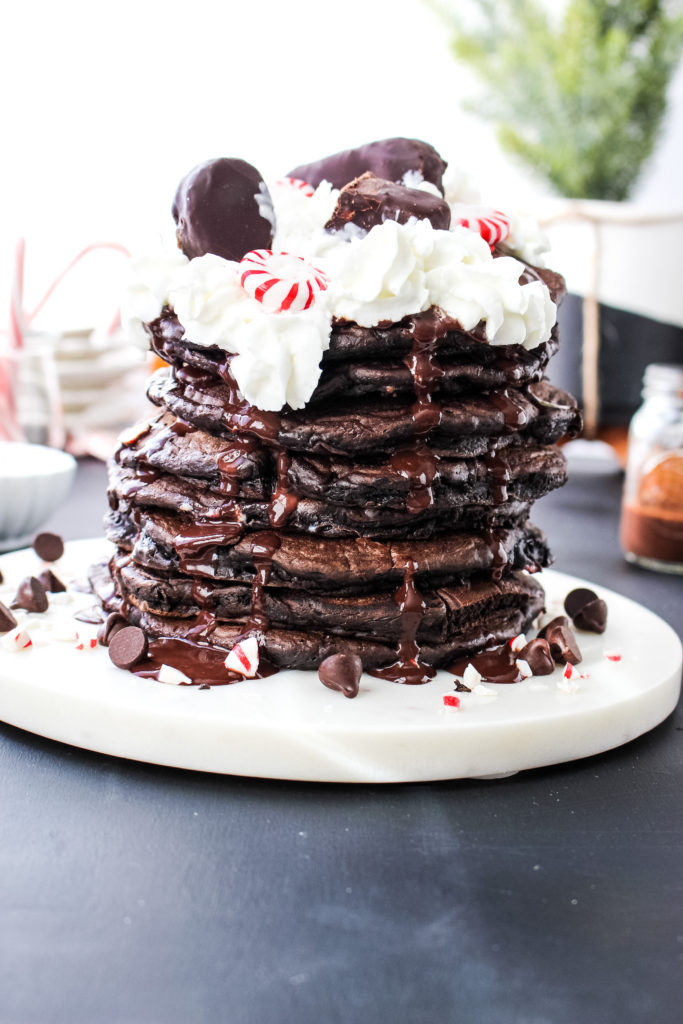 Treat your guests to some holiday fun with this Hot Chocolate Charcuterie Board at your next party! So easy to put together, this dessert board is filled with fun and tasty toppings and treats that any hot chocolate fan will love!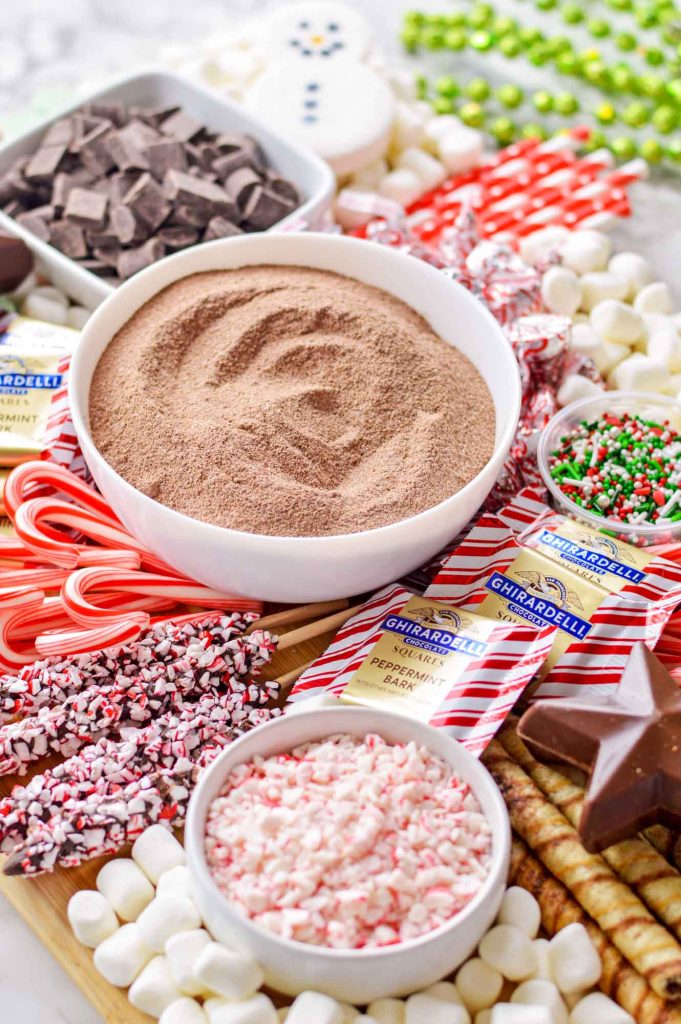 This festive dessert is full of Holiday flavors! Nothing makes a Christmas party more cheerful than adding some creamy treats. To serve, dip the rims of the glass in melted chocolate and then dip it in crushed candy canes. Yummy!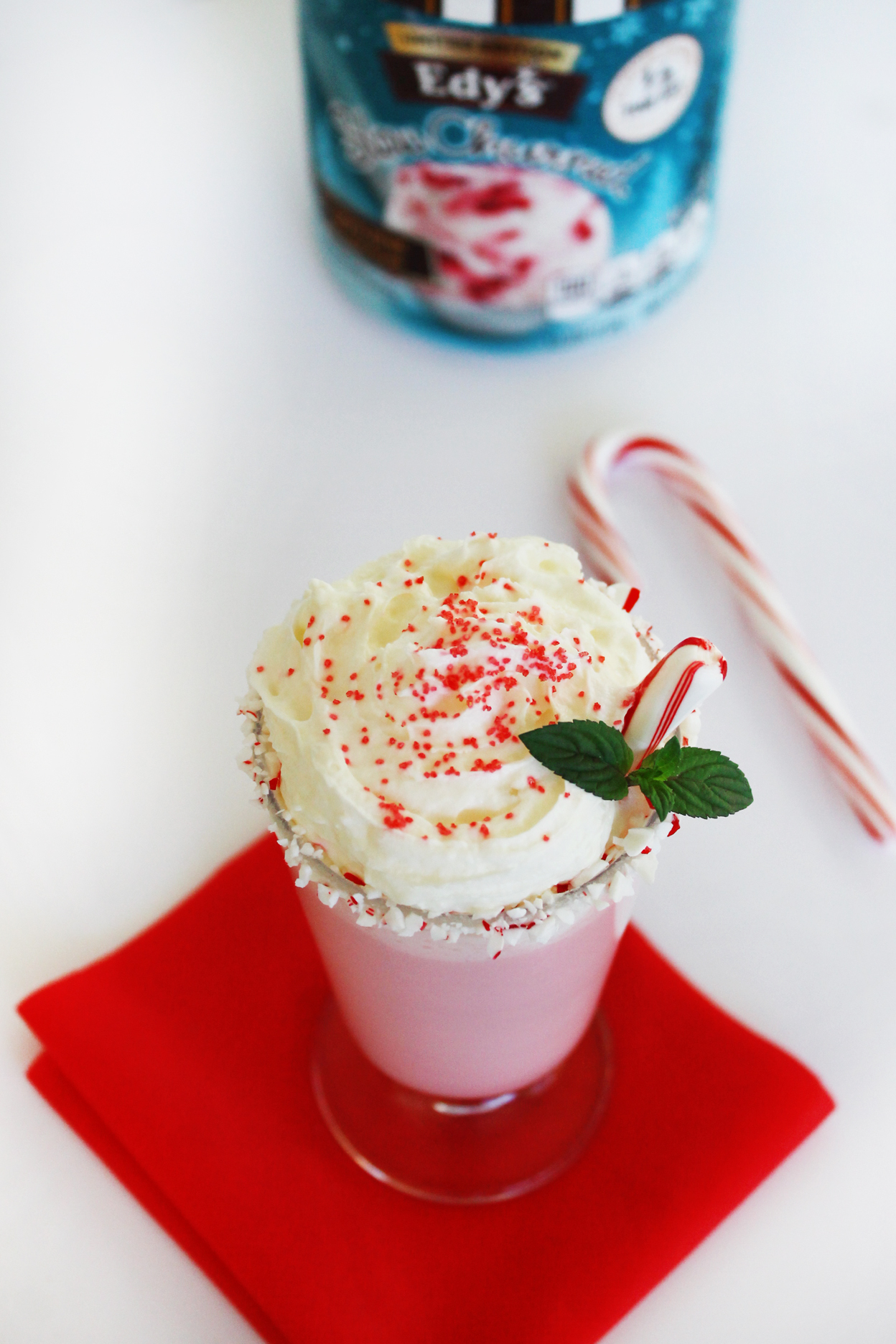 Candy cane reindeer are a super fun Christmas food craft to make with your kids! You can make them into a candy pop or you can skip the stick and lay them flat. Either way, they are sure to be a hit during the holiday season. With just a few ingredients required, these reindeer candy canes would be perfect for a Christmas party on the dessert table or as a party favor. It also makes a cute classroom treat!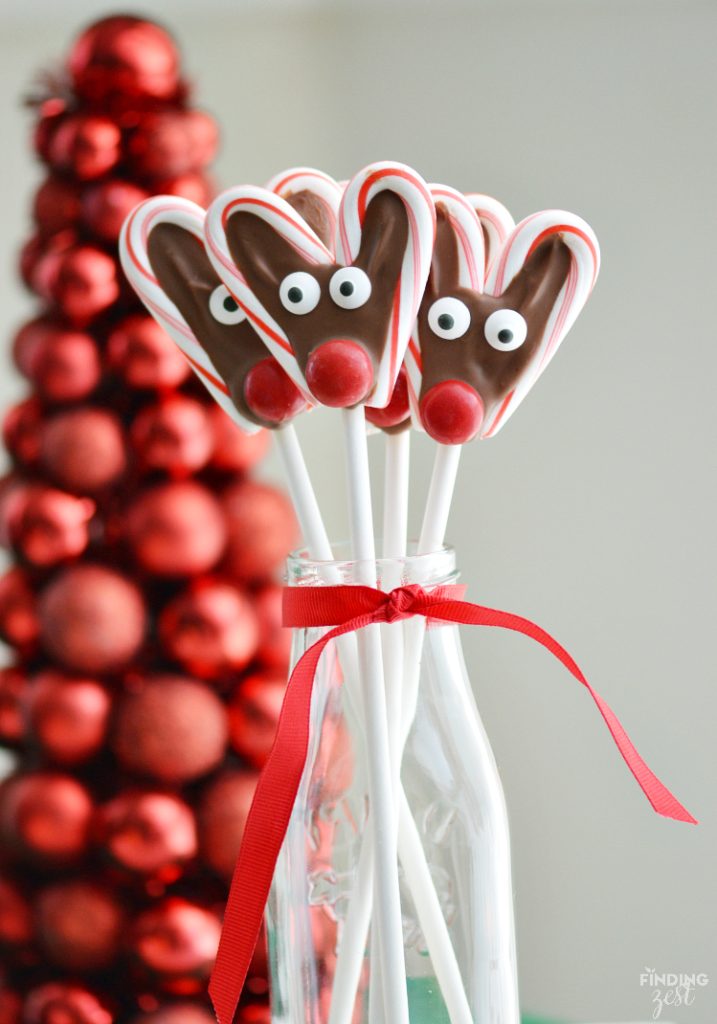 This Christmas, cozy up with a cup of this spiked peppermint hot chocolate. It's quick and easy to stir up and has the perfect thick consistency we all love.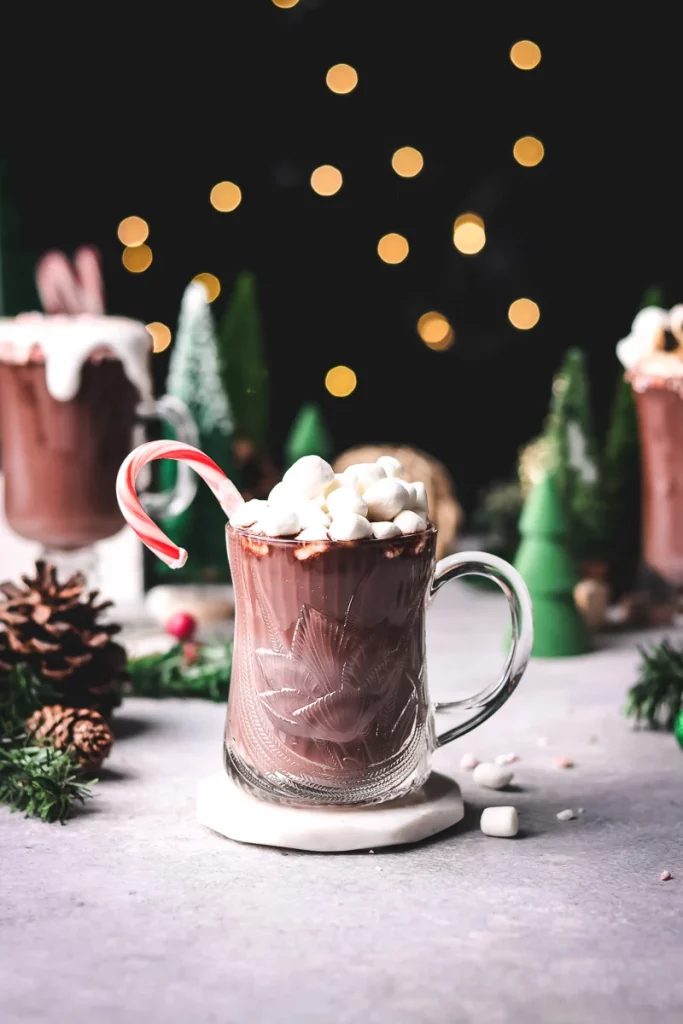 Move over Christmas hot chocolate bombs; these easy-to-make chocolate bombs take the mess and fuss out of the chocolate ball and put it into a super cute "cup" that allows full-scale cocoa powder and a convenient peppermint stir stick.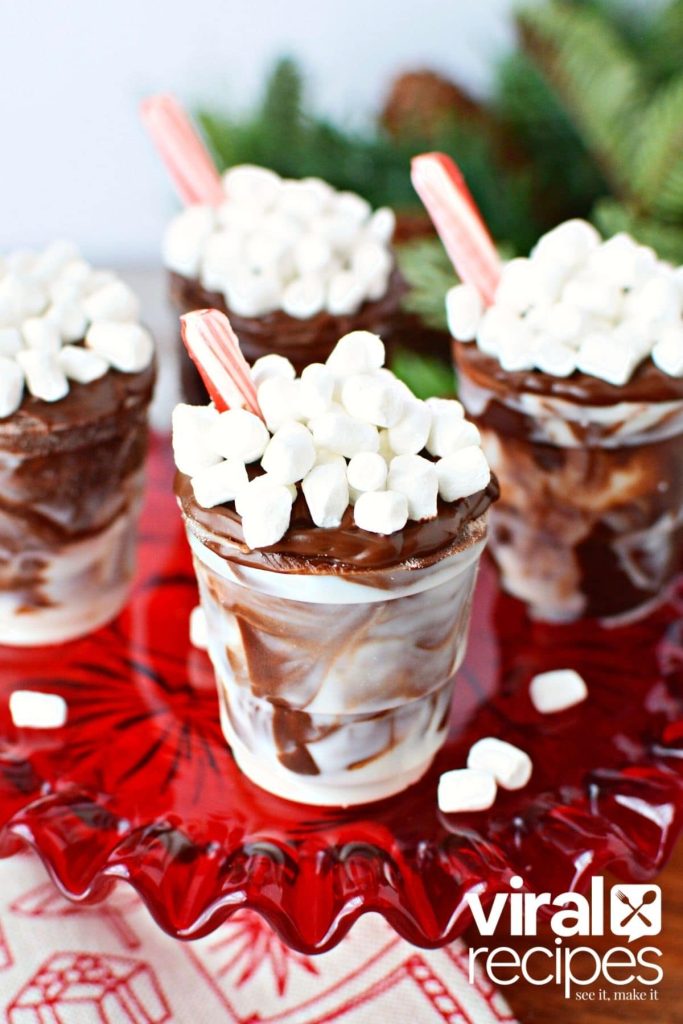 More Christmas and Holiday Ideas
Here are more Christmas ideas to make this year's holidays extra special!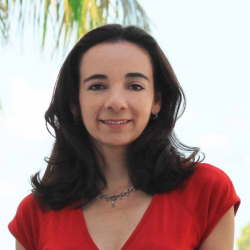 Latest posts by Paula Bendfeldt-Diaz
(see all)