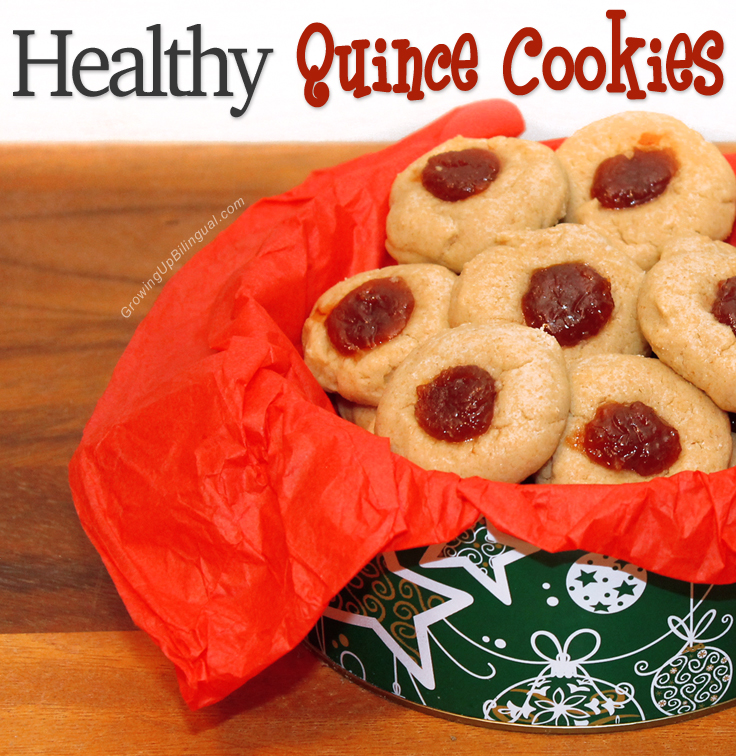 Every Christmas our family makes cookies. The kids love spending time in the kitchen and we like to bake some of our childhood favorite cookies but we also like experimenting with new flavors. Sometimes we give them as Christmas gifts to friends and family. Last year the kids put them in paper bags that they decorated themselves and gave them to their teachers, they where so proud!
Last year I was still working a 9 to 5 job at an office and I did not get to participate as much as I would have liked and Paula got to have all the fun with the kids. But since this year she is busier and I am working from home I got to get in on the holiday baking fun.
Growing up in Guatemala one of my favorite after school snacks was a grilled quince jam and cream cheese sandwich. So I came up with the idea of making quince cookies and while looking for an easy sugar cookie recipe to use as a base for our quince cookies I came upon a cream cheese recipe and thought: quince + cream cheese = perfection!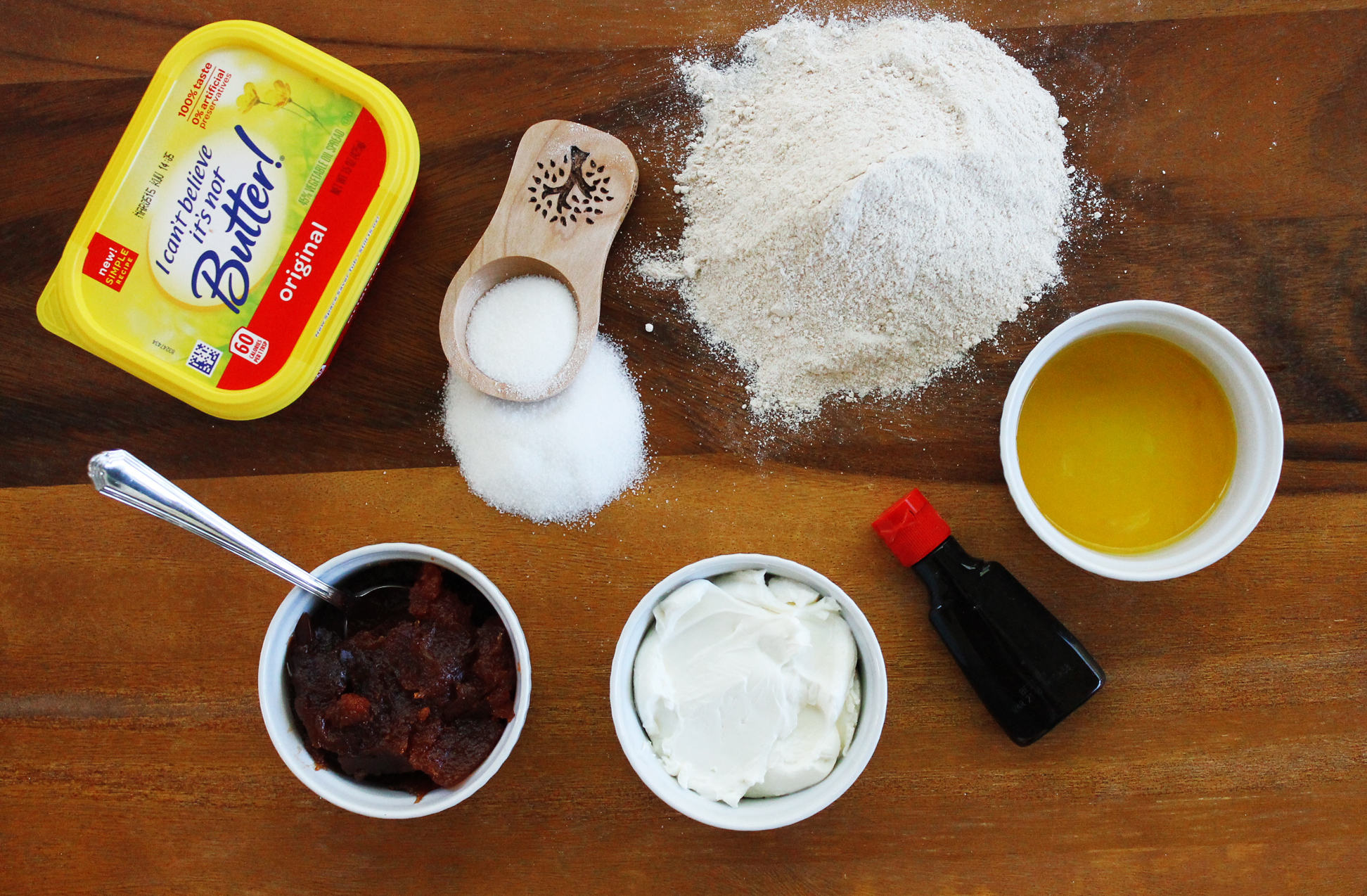 I started off with a basic sugar cookie recipe but I wanted to make these thumb print cookies healthier so I replaced the butter for the new I Can't Believe It's Not Butter!® . I also used a reduced fat cream cheese, with 1/3 the fat of regular cream cheese and unbleached whole wheat flour. I have to admit these where my first cookies; I am usually more of a grilling, pasta kind of guy and baking is new to me but since we all did them together I had lot's of help from everyone!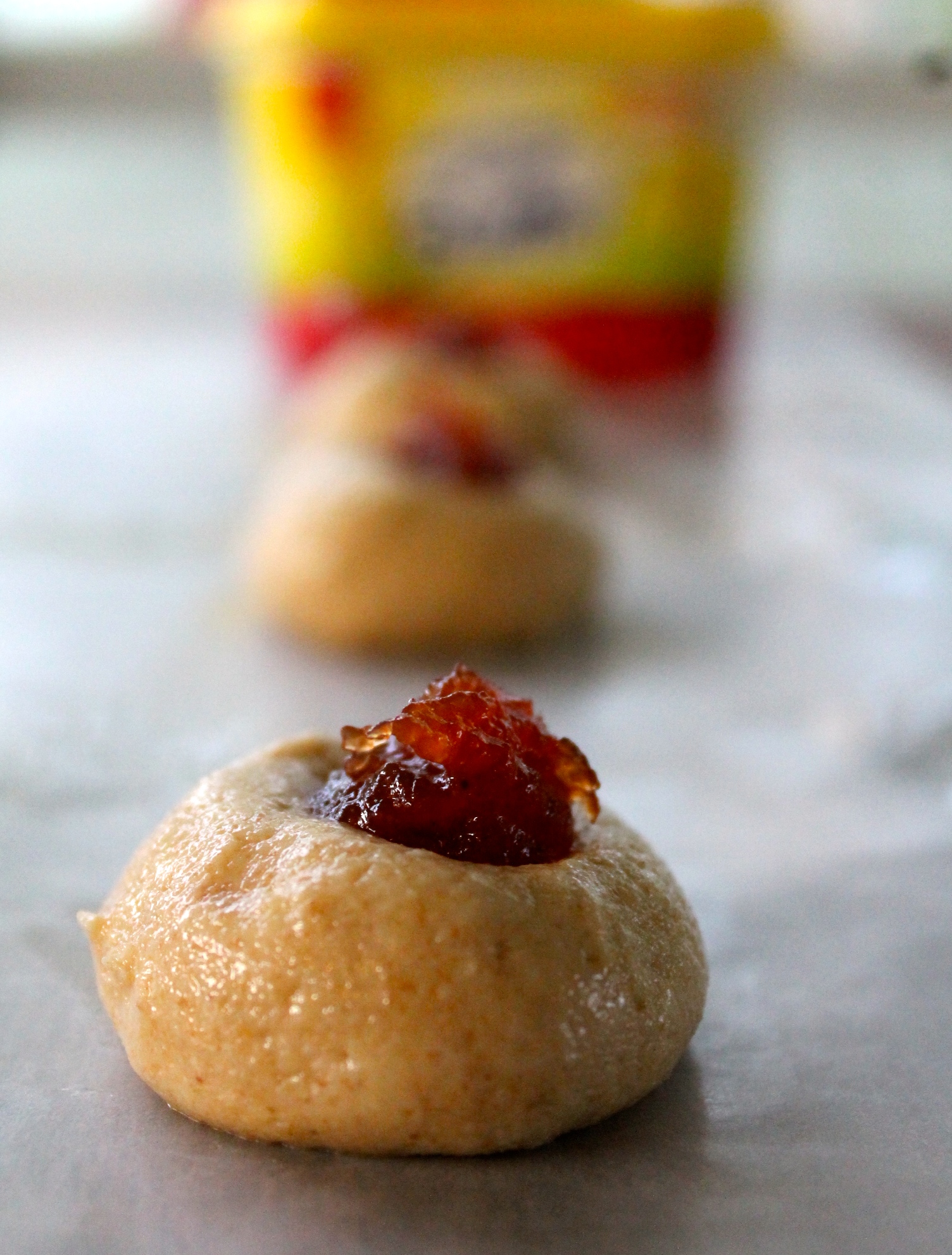 The cookies where easy to make and my kids, 6 and 9 helped out and enjoyed pressing their little thumbs into the soft dough and helping out with the jam. I really like that these where not only healthier but where also not overly sweet. As they baked in the oven the kitchen smelled of quince, it's amazing how scents and flavors can just transport you and bring back so many memories! I am sure these will make the list of our favorite holiday cookies and I don't have to feel too guilty as long as I don't eat too many of these because they don't have that many calories.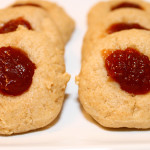 Easy and Healthy Quince Cookies
Ingredients
1

cup

I Can't Believe It's Not Butter softened

1

package

8 ounces reduced fat cream cheese, softened

1

cup

sugar

1

egg yolk

2 1/2

teaspoons vanilla extract

2-1/2

cups

unbleached whole wheat flour

quince jam

I bought the quince jam at a Latin American Market
Instructions
Preheat oven to 350° .

In a large bowl combine I can't Believe It's Not Butter, cream cheese and sugar until light and fluffy.

Beat in egg yolk and vanilla.

Add flour and mix well.

Cover and refrigerate for 1 hour or until easy to handle.

Shape dough into 1-in. balls. Place 2 in. apart on ungreased baking sheets.

Using the your thumb or the back of a teaspoon measuring spoon make a 1/2-in.-deep indentation in the center of each ball; fill with about 1/4 teaspoon of quince jam.

Bake at 350° for 10-14 minutes or until set.

Remove to wire racks to cool.

About the I Can't Believe It's Not Butter!®
I was thrilled to find that besides having 40% fewer calories and 70% less saturated fat than butter the new I Can't Believe It's Not Butter!® is made with plant-based oils it's a good source of both monounsaturated and polyunsaturated fatty acids, as well as a good source of omega-3 ALA. I always read the label and loved seeing that the new I Can't Believe It's Not Butter!® is made from real, simple ingredients you can recognize: a blend of plant-based oils, purified water and a pinch of salt. It contains contains 0g trans fat per serving, no cholesterol and no partially hydrogenated vegetable oils.