Making Christmas cookies with your kids during the holiday season is a great way to spend time together and enjoy a sweet treat. And these easy Christmas cookies for kids are the best for baking together as a family during the holidays. From cute gingerbread reindeer to chocolate snowballs, these kids' Christmas cookie recipes are so good you'll have a hard time just picking one!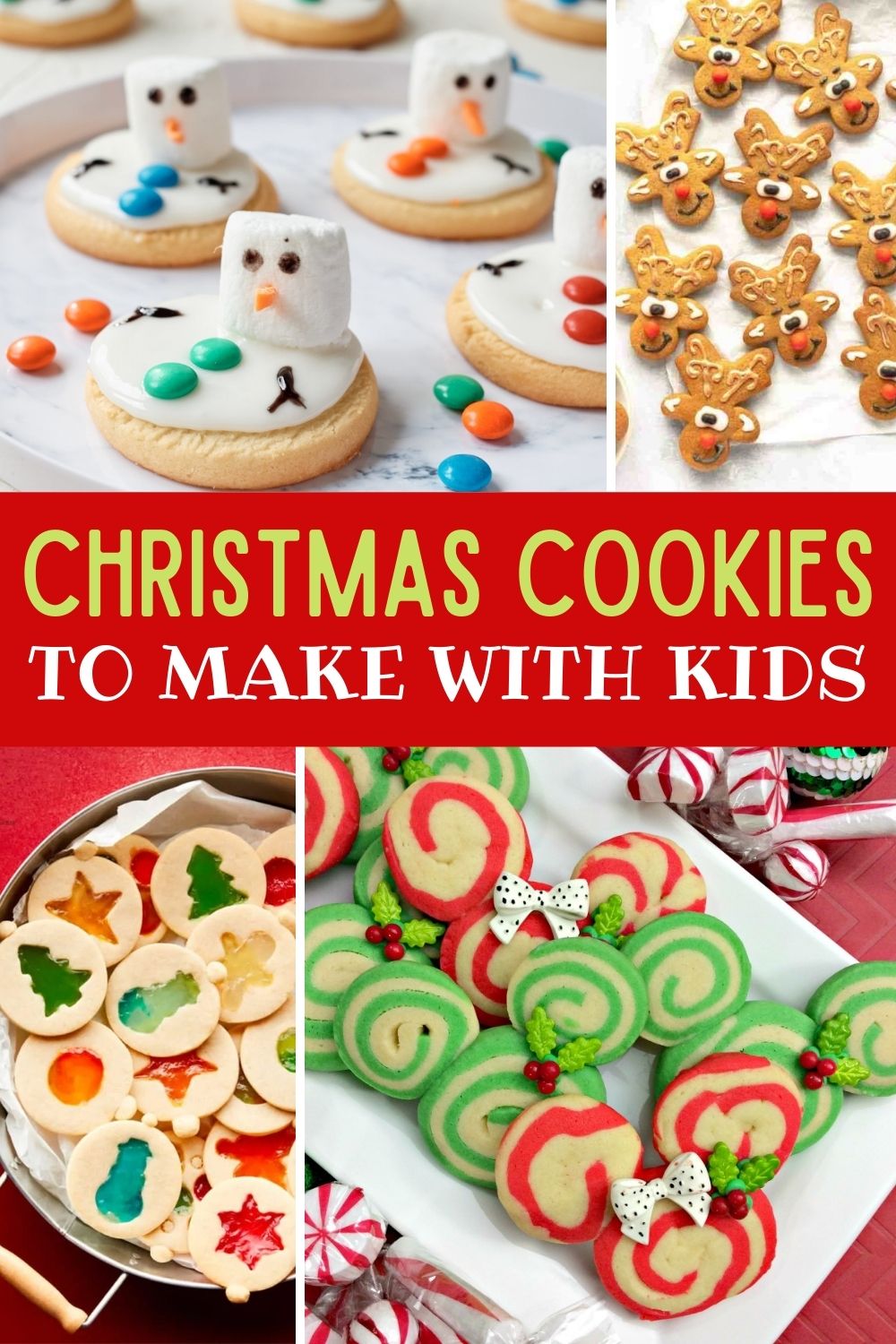 Easy Christmas Cookies To Make With Your Kids
Growing up in Guatemala, Christmas is not just one day. It is a time full of holiday traditions and incredible food. From making tamales with my cousins and drinking hot fruit punch at my grandma's house, food is always a huge part of our holidays. And making cookies with my kids is one way to keep our Latino traditions alive.
Like in most homes, Christmas is usually a hectic time in our household. But baking cookies with my kids is always a time well spent. We love finding new, easy-to-make Christmas cookies that taste and look festive. So I look forward to forging new traditions with my kids, just like my Abuelita did with us.
The Best Christmas Cookies For Kids
Not all holiday cookies are good for baking with young hands. When deciding which Christmas cookies to make, look for easy, kid-friendly Christmas recipes that are simple to follow. Incorporate fun designs or holiday colors to keep things interesting for your youngsters.
From no-bake wreaths to melted snowmen, here are the best Christmas cookies to make with the young ones. These kid-friendly Christmas recipes are the perfect treat to make during the holiday season. Bake different batches as a gift basket or a sweet treat for your kids' playmates. And don't forget to leave a few for Santa on Christmas day.
Do you have Disney fans at home? These cute Mickey Christmas swirl cookies are perfect for the holidays. The red and green cookies and cute Mickey shape will make them a popular sweet treat with your kids. these holiday cookies are not as hard to make as you think. Take your time; mix the dough, roll, and slice. Enjoy!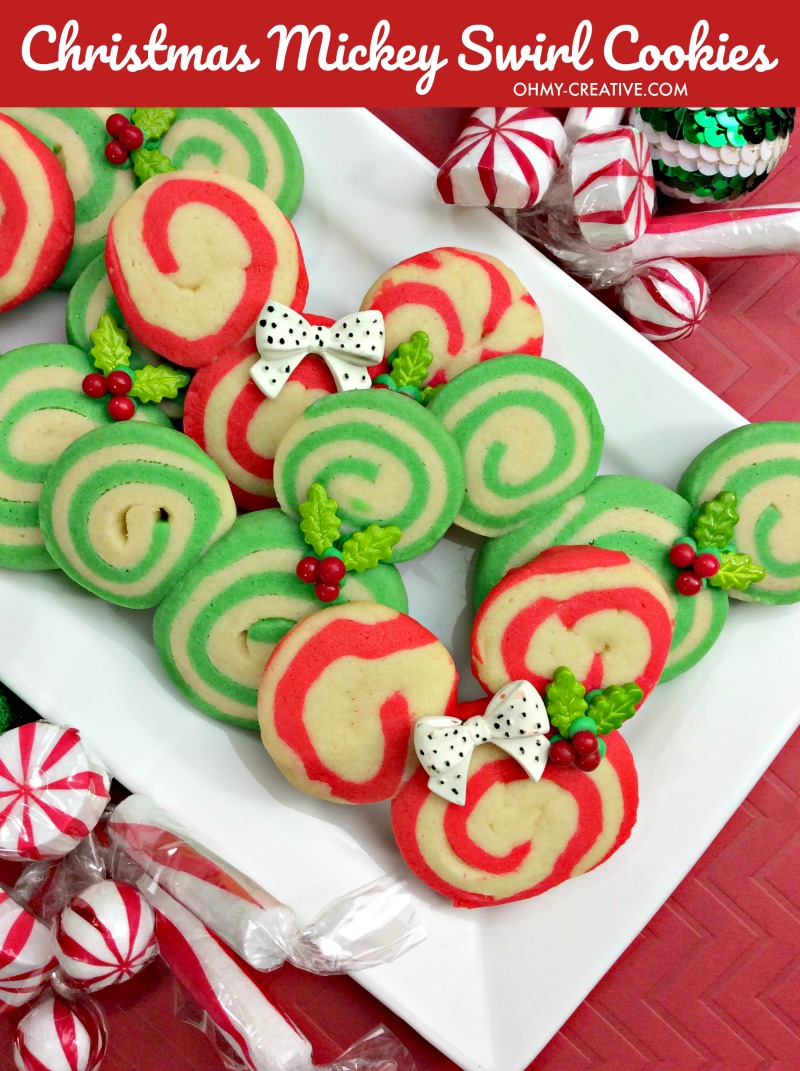 A no-bake recipe may be a good choice for your family if you have young kids at home. These cute no-bake Christmas cookies are perfect if you don't want your kids working around a hot oven this holiday season. Plus, they can decorate their own wreath any way they'd like!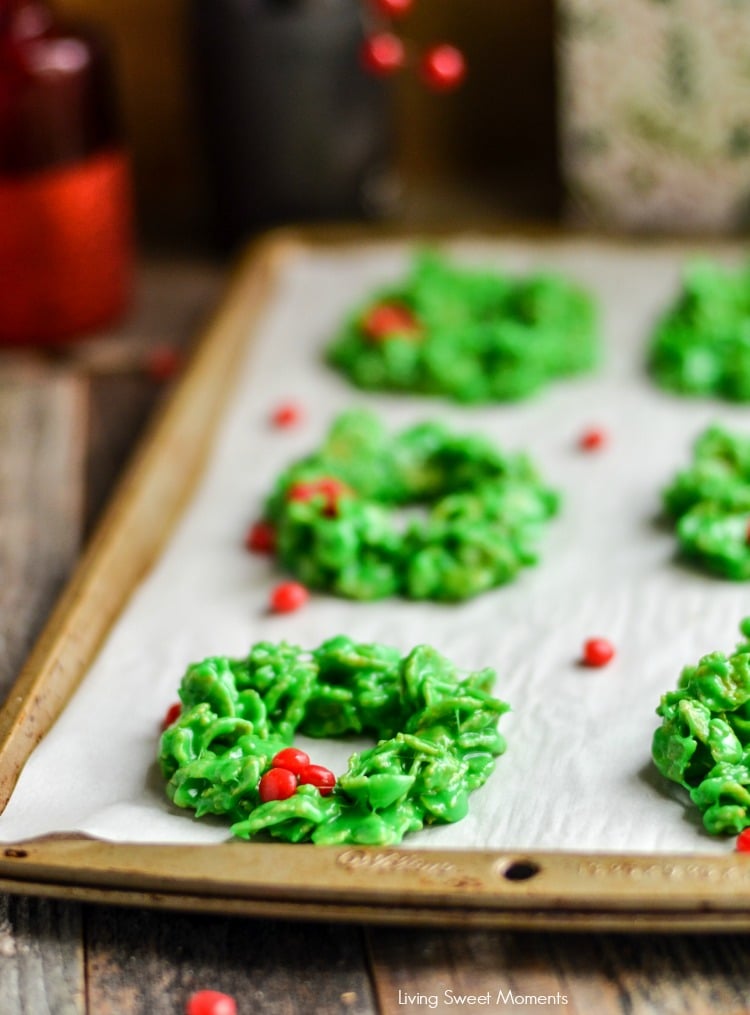 Celebrate the holiday season with these Ultimate Chocolate Peppermint Christmas Cookies, a perfect blend of rich dark chocolate and creamy white chocolate, topped with festive peppermint. These cookies are a holiday dream come true for chocolate and peppermint lovers.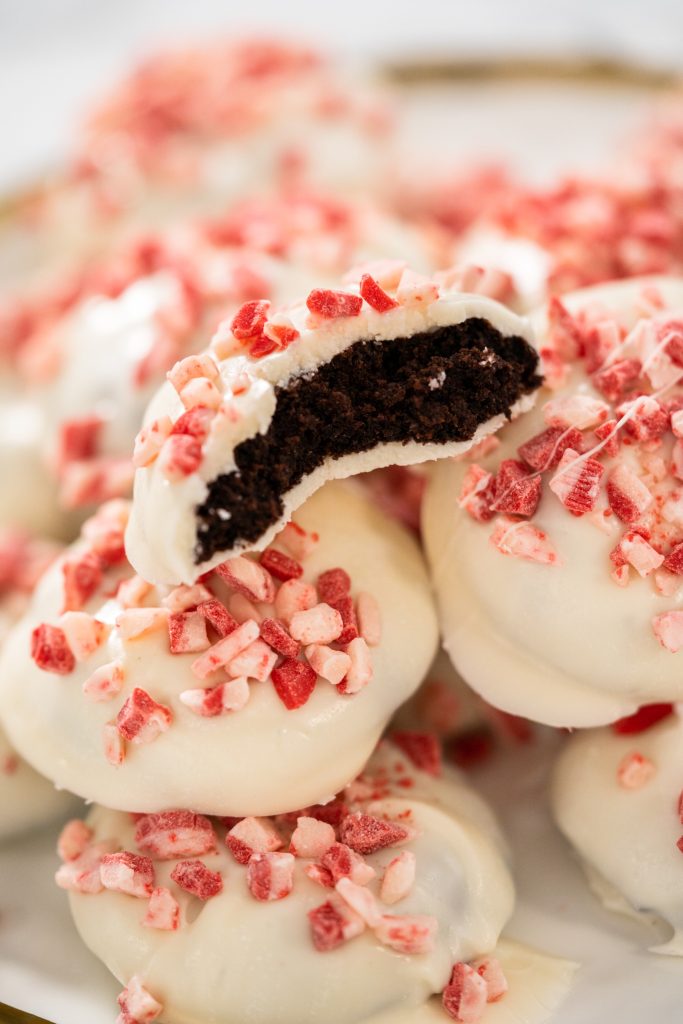 You can't go wrong with gingerbread cookies during the holidays. And with this easy, kid-friendly Christmas recipe, you can create some adorable cookies to eat with your kids. These reindeer are made with a quick and easy spicy gingerbread cookie dough and a gingerbread man cookie cutter.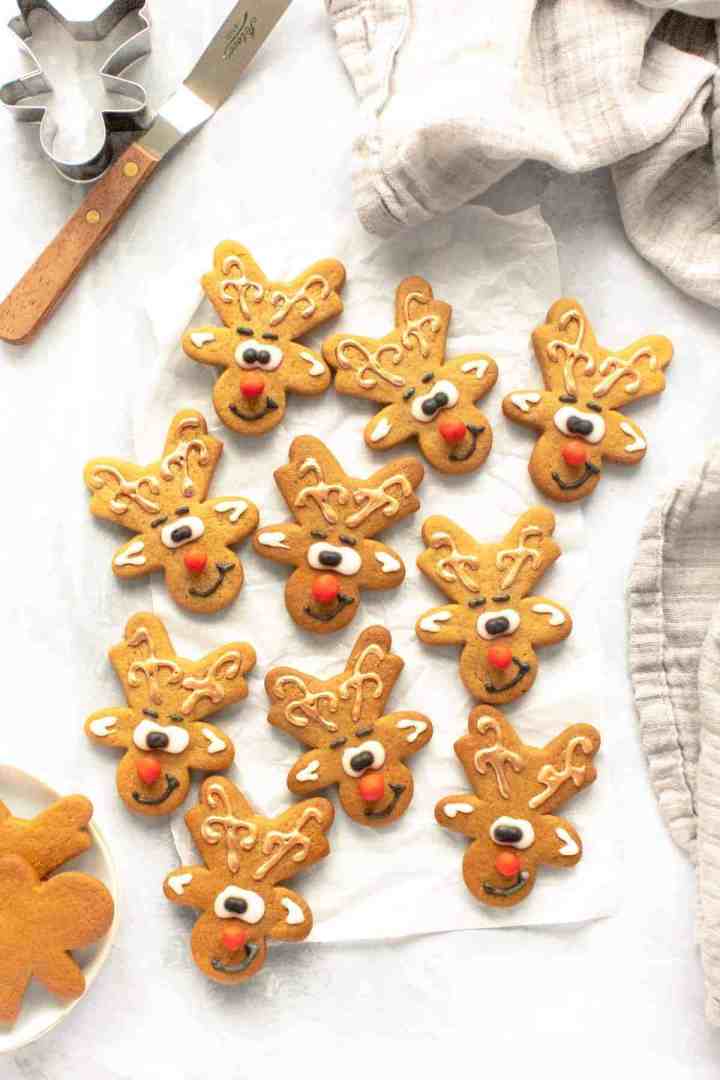 The classic chocolate and peanut butter combination in these popular Christmas cookies will surely be a hit with your kids. But this Christmas cookie recipe is so great because it is so simple kids of any age can help out. Everyone needs this recipe in their arsenal this holiday season!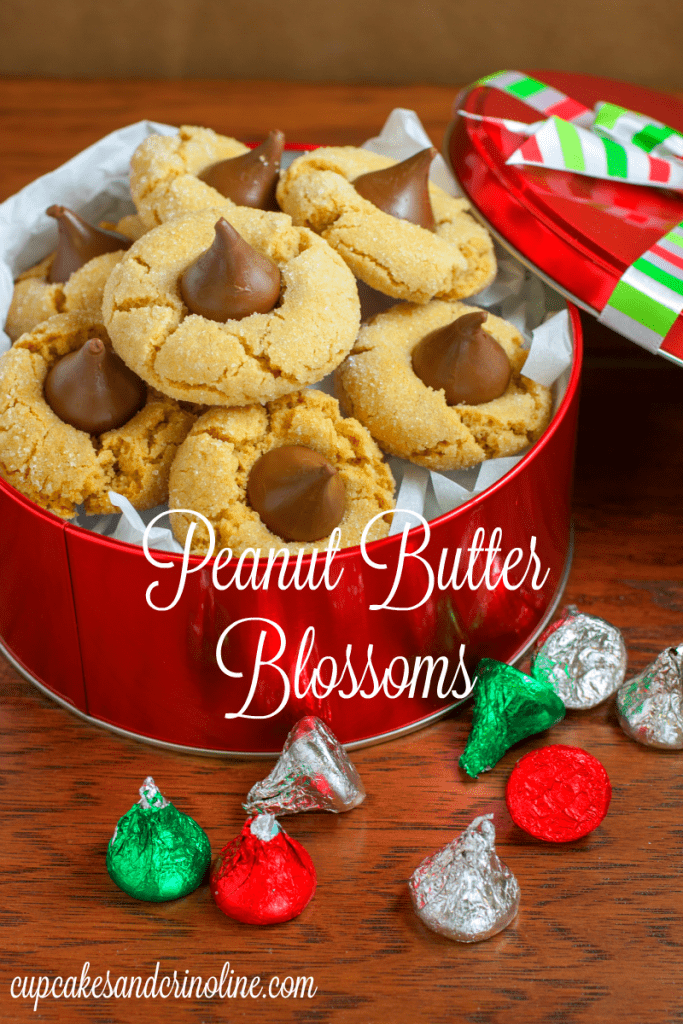 Snowball cookies are another classic holiday cookie perfect for baking with your kids. On top of the traditional snowball flavors, this kid-friendly recipe has a chocolate surprise inside.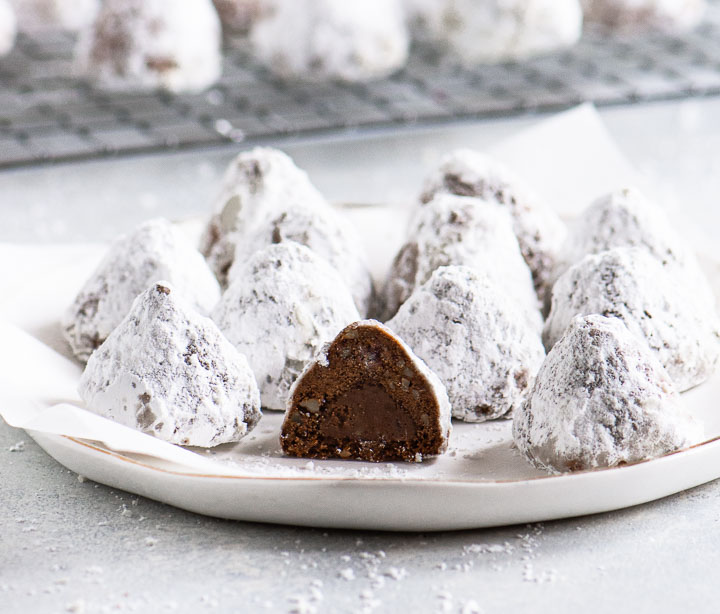 An easy Christmas treat that features a buttery, crumbly chocolate cookie wrapped around a smooth Hershey's Kiss. They're simple to make, and the dough doesn't need to chill before baking!
Add some holiday cheer to a delicious cookie with the help of red and green candies. These easy double chocolate M&M Christmas cookies are a great holiday recipe for baking with kids. They're the perfect holiday treat that you need to get a jump start on and make now. One bite and you're going to be hooked!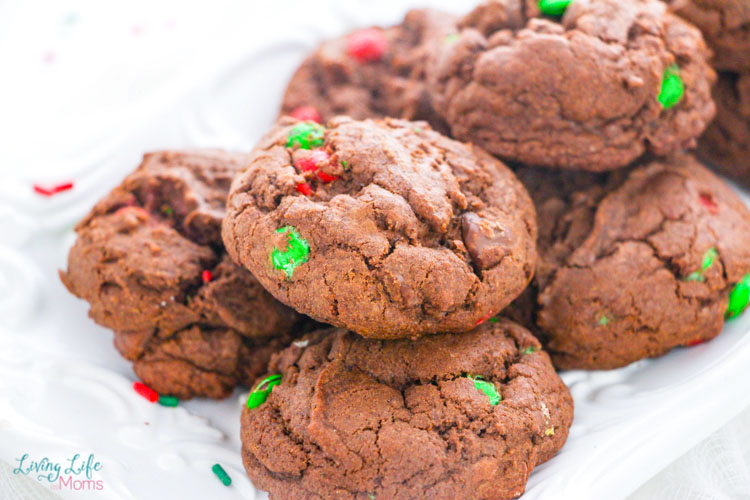 These red velvet crinkles couldn't be easier to make with only four ingredients! What's more, this Christmas cookie recipe is a great option when baking with kids during the holiday season! The red and white colors are festive, looking beautiful on any holiday dessert table.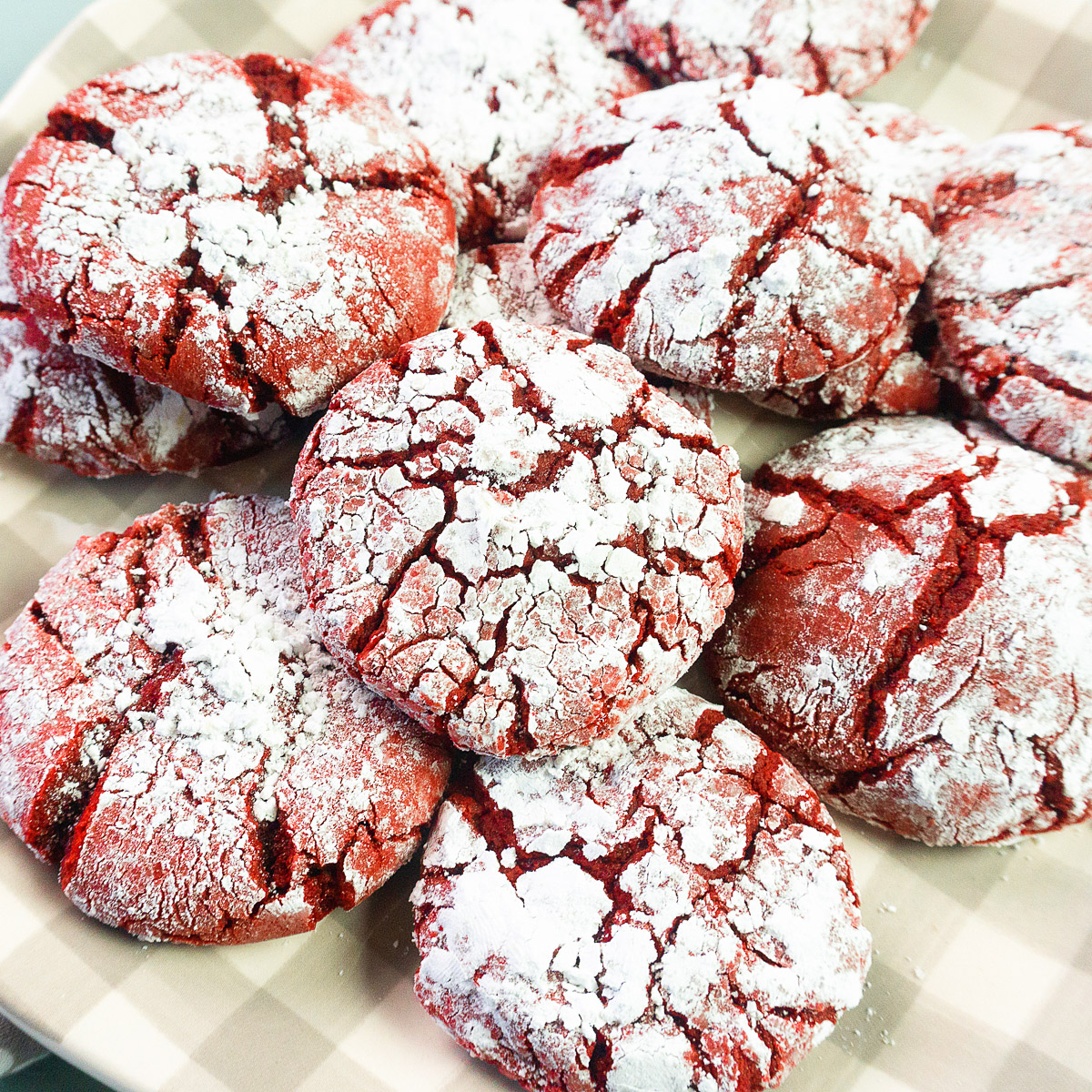 These Holidays, skip all the mess of decorating your cookies with icing and sprinkles and make these easy stained glass cookies instead. Your kids will have a blast adding a fun decoration to the center of each cookie without the need for frosting.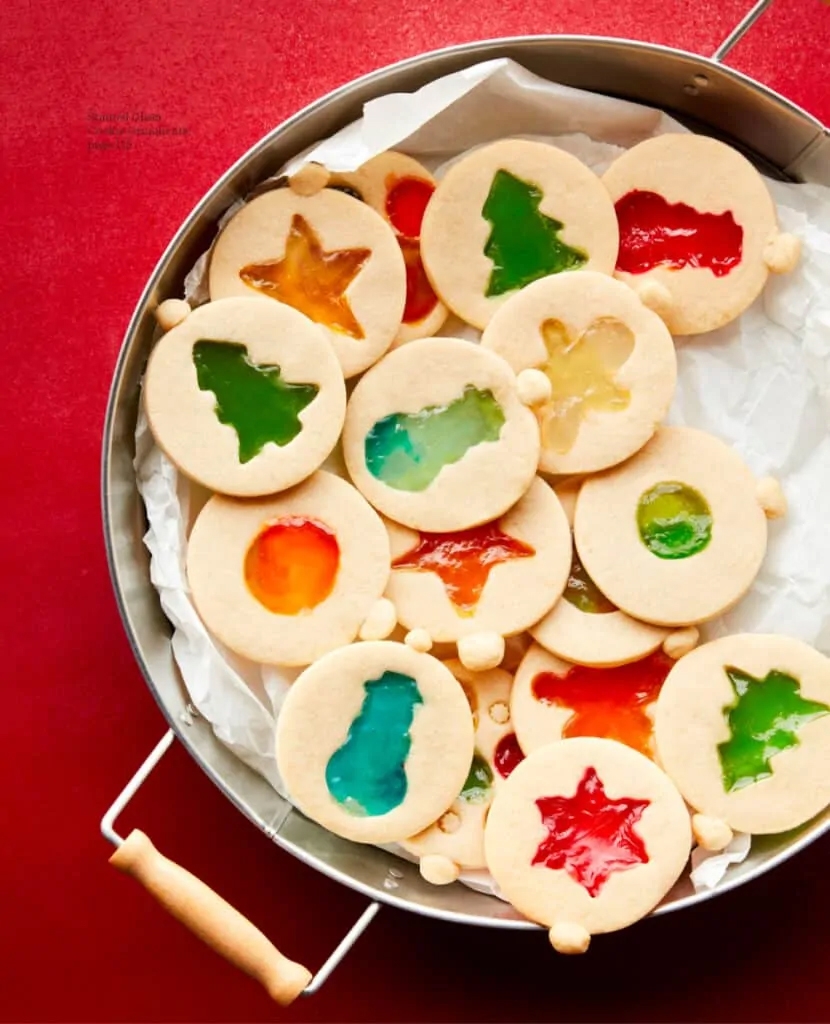 This easy, kid-friendly Christmas recipe starts as a buttery sugar cookie. And with a bit of holiday magic, the center of the cookie turns into a see-thru with sweet candy. This Christmas cookie is perfect for a cookie platter, cookie exchange, or a delicious holiday bakeout!
These delicious treats are great to enjoy during the holiday season. And while these pretty chocolate peppermint cookies look beautiful, they're very easy to make. Your kids can help in the kitchen as you bake them without fuss.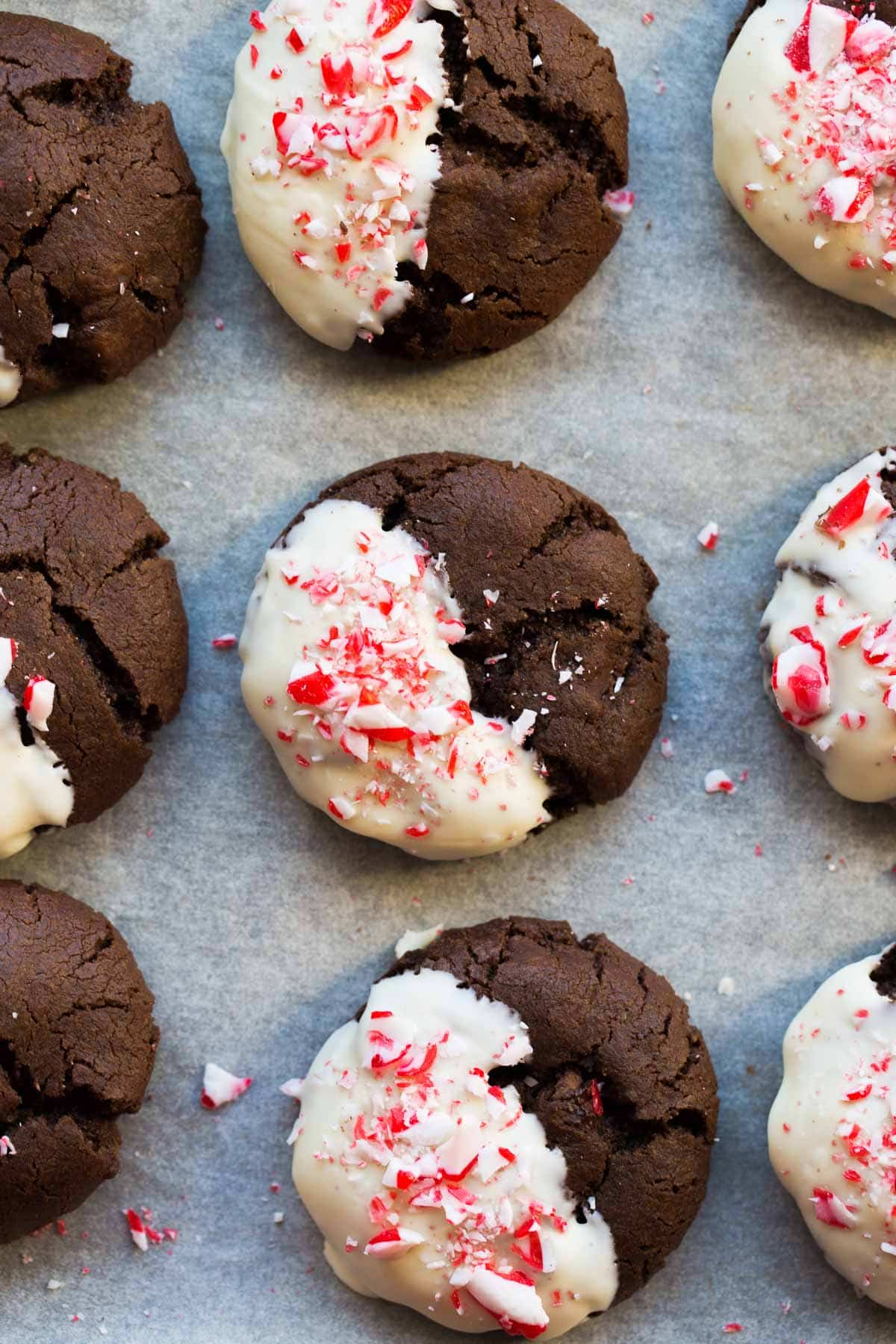 You can make these kid-friendly festive cookies in under 30 minutes! These holiday cookies are soft and chewy, and the chocolate chip peppermint combo is amazing!
This easy kids' Christmas cookie recipe turns plain sugar cookies into adorable melted snowmen. Your kids will love decorating these cute melted snowman cookies. They are a cute way to welcome the chilling temps and the holiday season.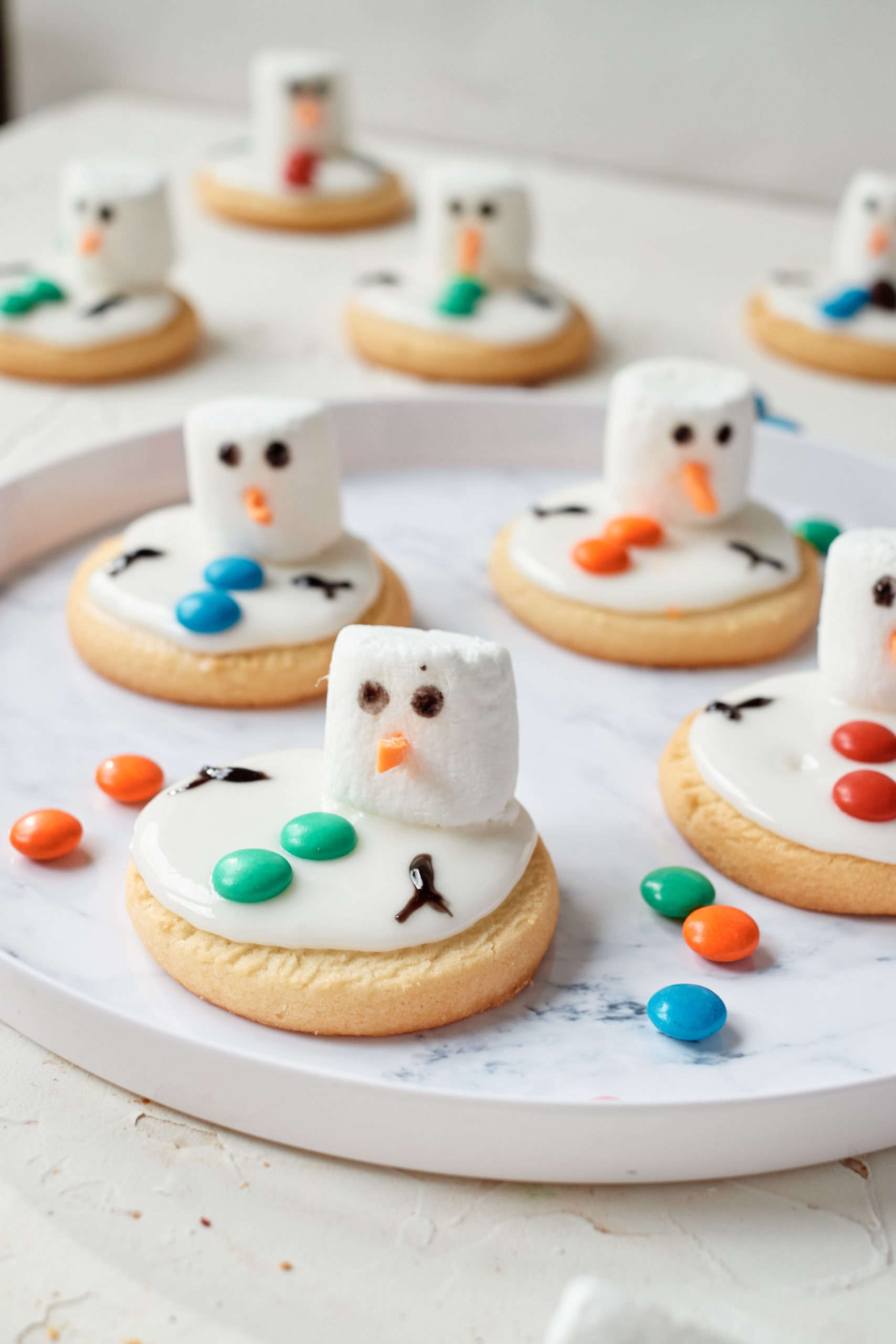 Melted Snowman Cookies are a fun and easy way to get the kids baking with you. You only need a few ingredients to make these festive cookies. And your kids will get a kick out of designing and creating these adorable Christmas treats.
These Quince Jam Christmas cookies are easy to make, and the kids enjoy pressing their little thumbs into the soft dough. And these are the best cookies for Christmas! In addition, they are healthier and also not overly sweet. So you don't have to feel too guilty, as long as you don't overeat!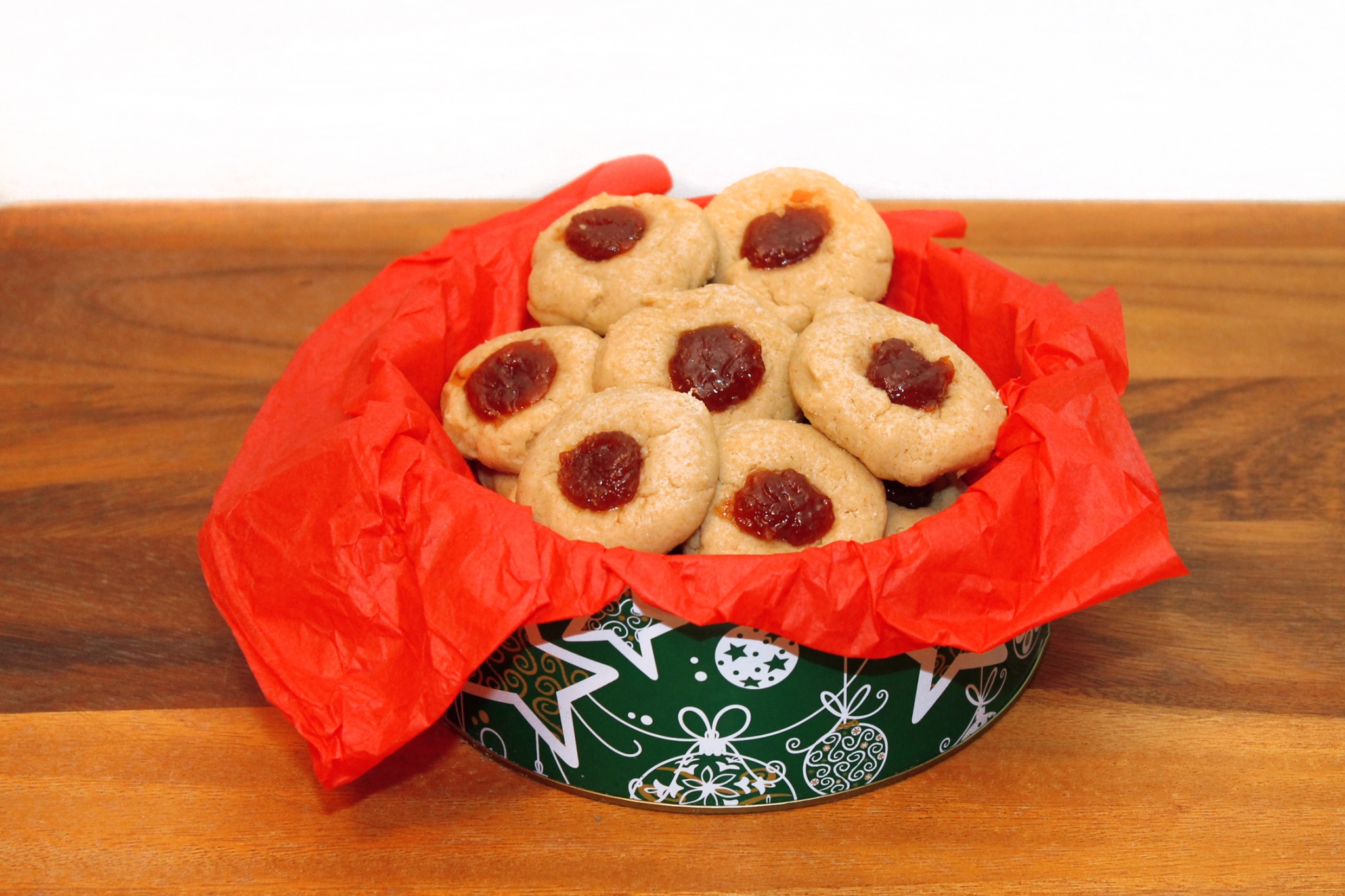 Every Christmas, we gather around the kitchen and bake delicious Christmas desserts. The kids love cooking and decorating their favorite Christmas cookies. And I am sure one of these easy, kid-friendly Christmas recipes will make the list of your favorite holiday cookies.
Sometimes we give these cute Christmas goodies as gifts to friends and family or to indulge in a little holiday treat. And with these easy Christmas cookies for kids, your small-hands holiday helpers will love to make them themselves!
Feliz Navidad! Merry Christmas!
More Christmas and Holiday Ideas
Here are more Christmas ideas to make this year's holidays extra special!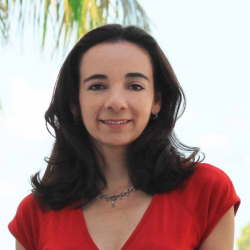 Latest posts by Paula Bendfeldt-Diaz
(see all)