This post is also available in: Español

With the perfect combination of amazing weather, secluded beaches, fun and exciting family activities and family-friendly resorts Curacao is a great destination for families. My kids travel a lot and they both agreed that our recent trip to Curacao is their favorite family vacation ever! We had so much fun, made amazing family memories and had some unforgettable experiences during our visit to this beautiful Caribbean island. Here is our list of our favorite things to do in Curacao for kids and families!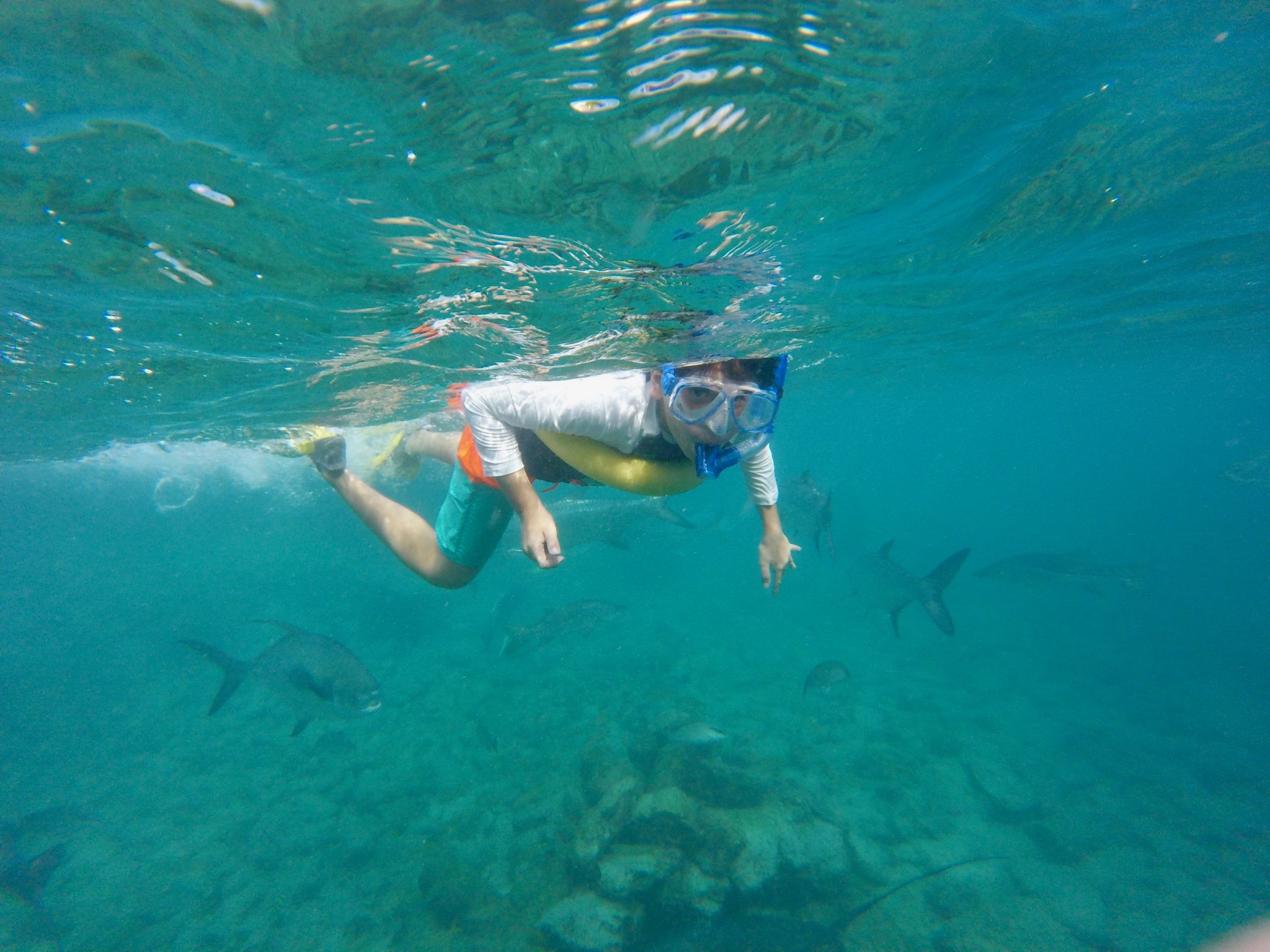 Get Close And Personal With Sealife At Animal Encounters
Ocean Encounters specializes in scuba diving and snorkeling trips. They also operate a facility at the Curacao Sea Aquarium as Animal Encounters where you have the opportunity to snorkel among schools of brightly colored fish, pet southern rays and feed sea turtles and nurse and lemon sharks!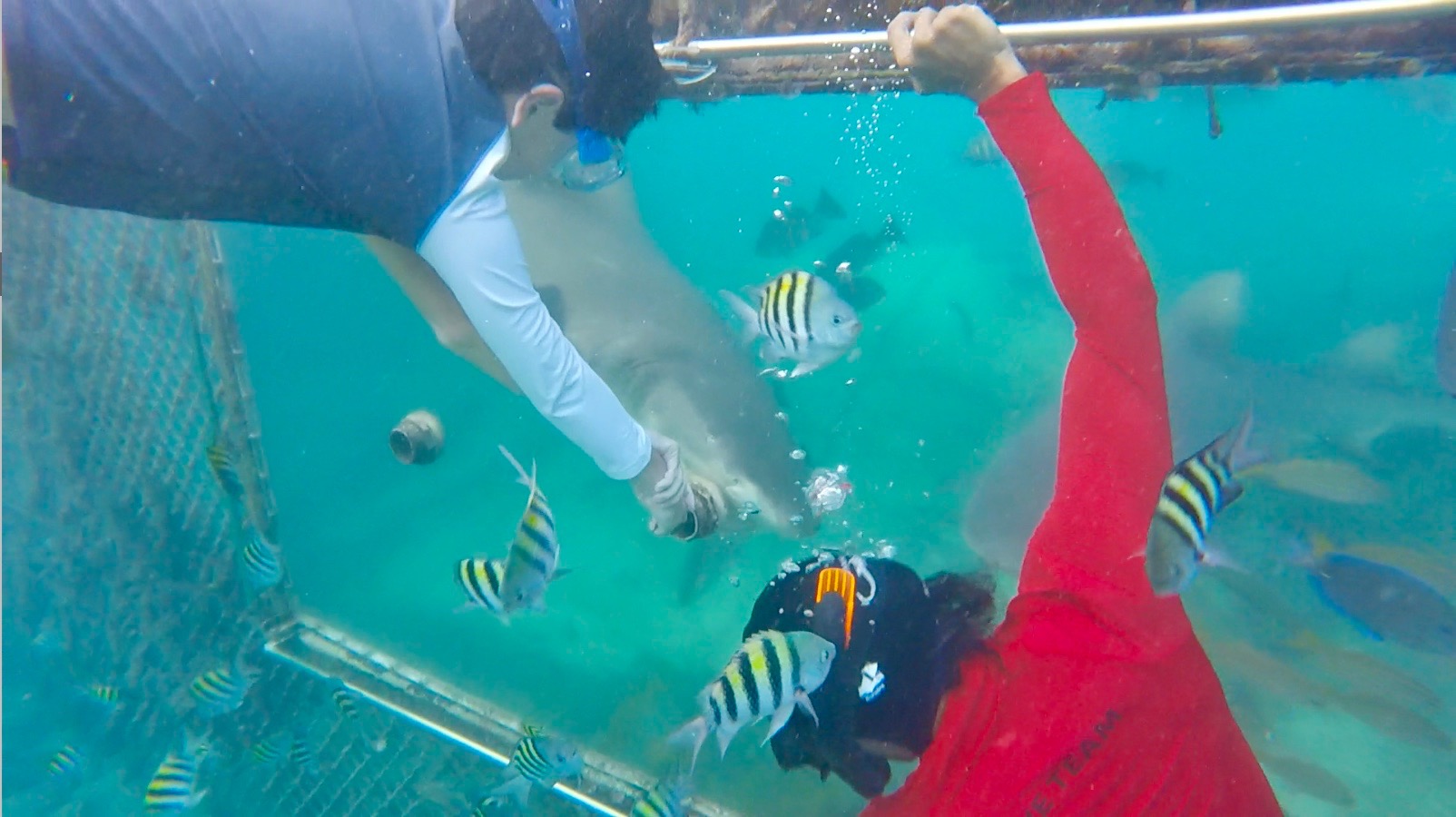 This was by far the most amazing experience we had in Curacao and it ranks as one of the most fantastic experiences we've ever had on a family trip. I love sea turtles and I had never been that close to one, getting to feed and interact with them was wonderful.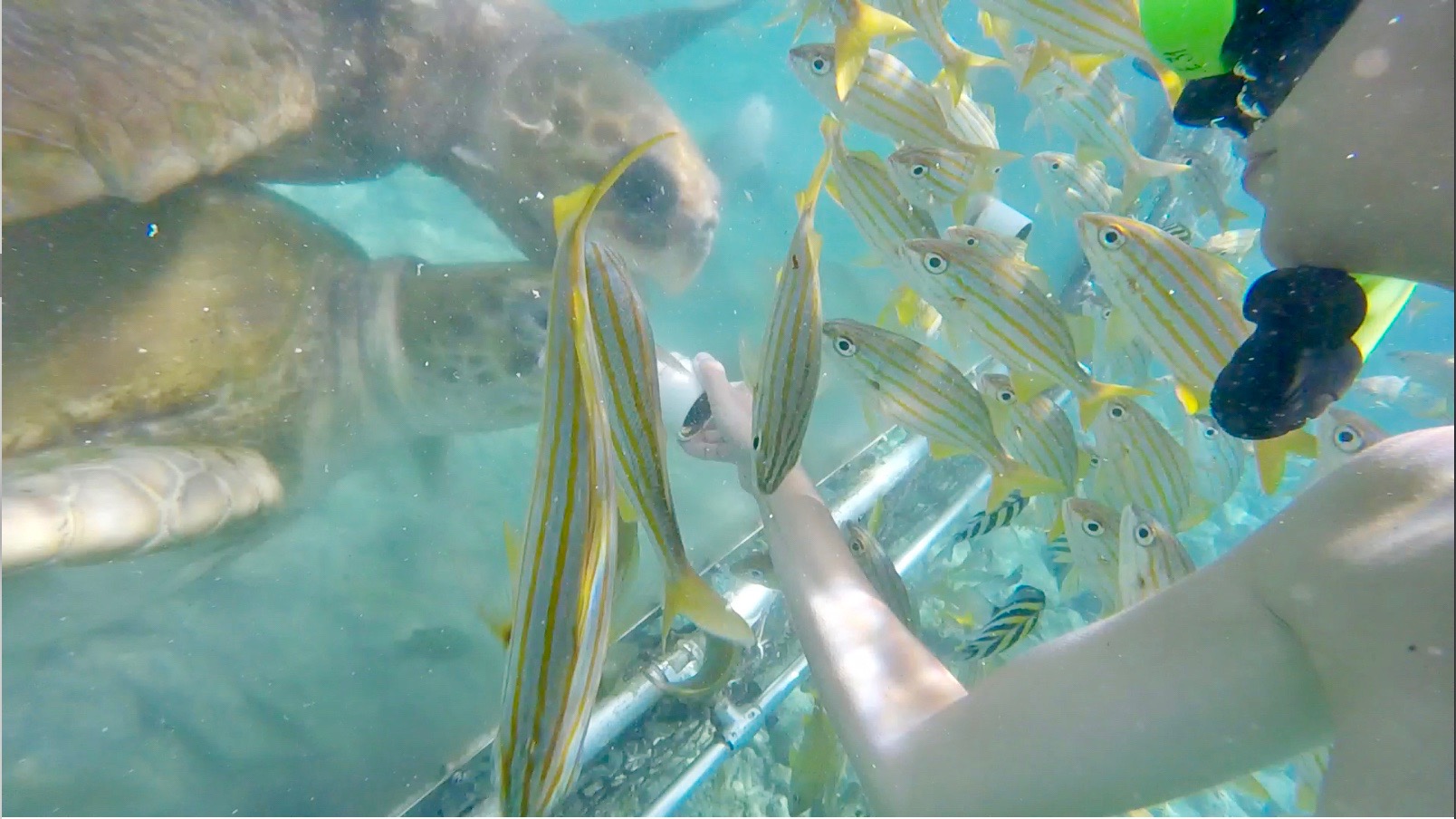 The kids had never snorkeled before and they had an amazing time. The staff at Animal Encounters was so patient and really amazing with my daughter who has autism and was having a hard time breathing with the mask. Shout out to Miguel for being so patient and sweet. I would highly recommend you buy a full face snorkeling mark for the kids to make snorkeling easier and prevent gagging and fogging.
You can book your experience to snorkel with stingrays and feed the sharks via Viator HERE.
Take A Day Tour To Klein Curacao
Located 15 miles off the southeast coast of Curacao, Klein Curacao is a small uninhabited island with one of the most beautiful beaches I have ever seen.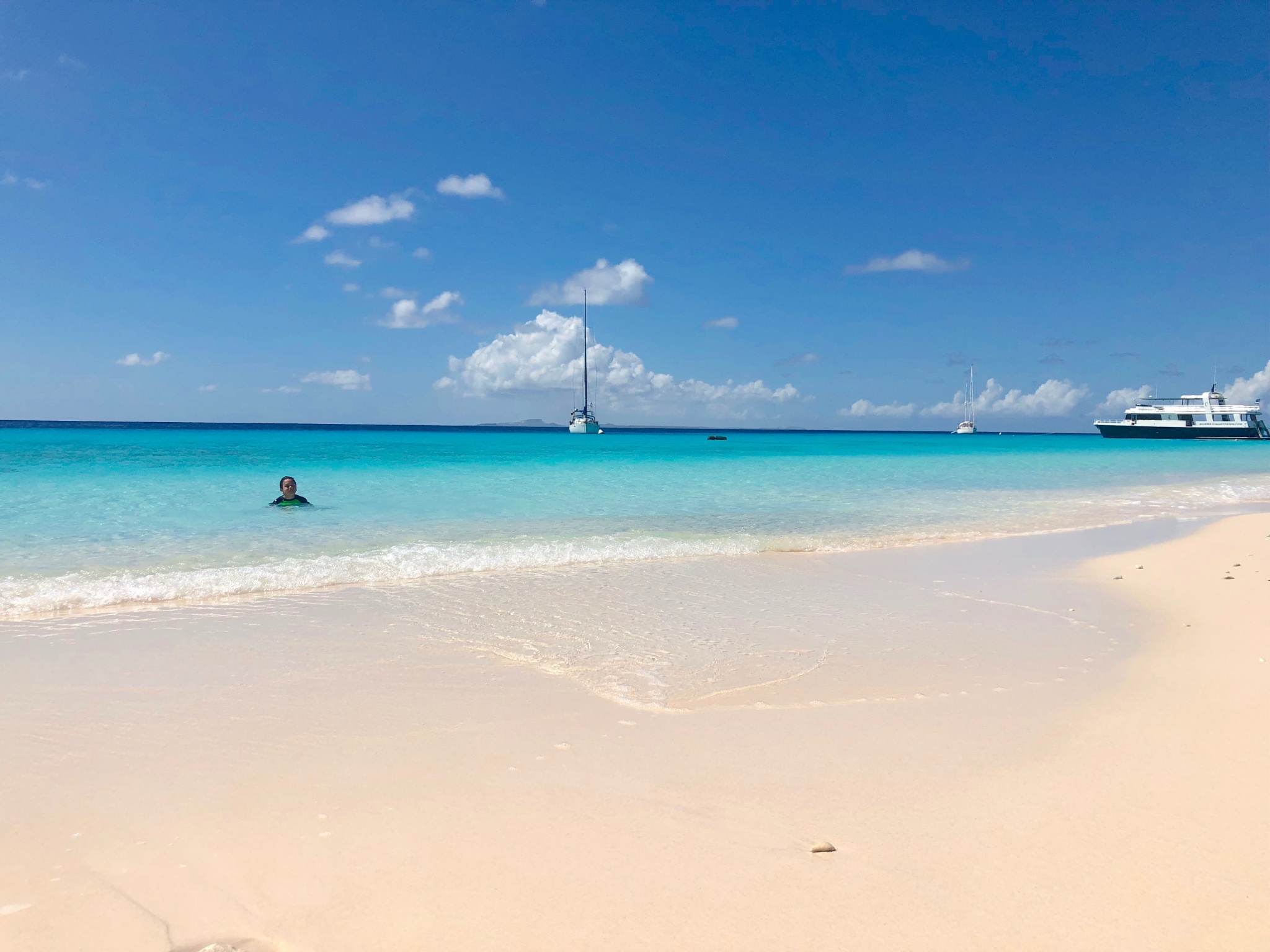 The crystal clear waters around Klein Curaçao are ideal for snorkeling and scuba diving as they are filled with fish and sea turtles. We got to see two sea turtles while we were there!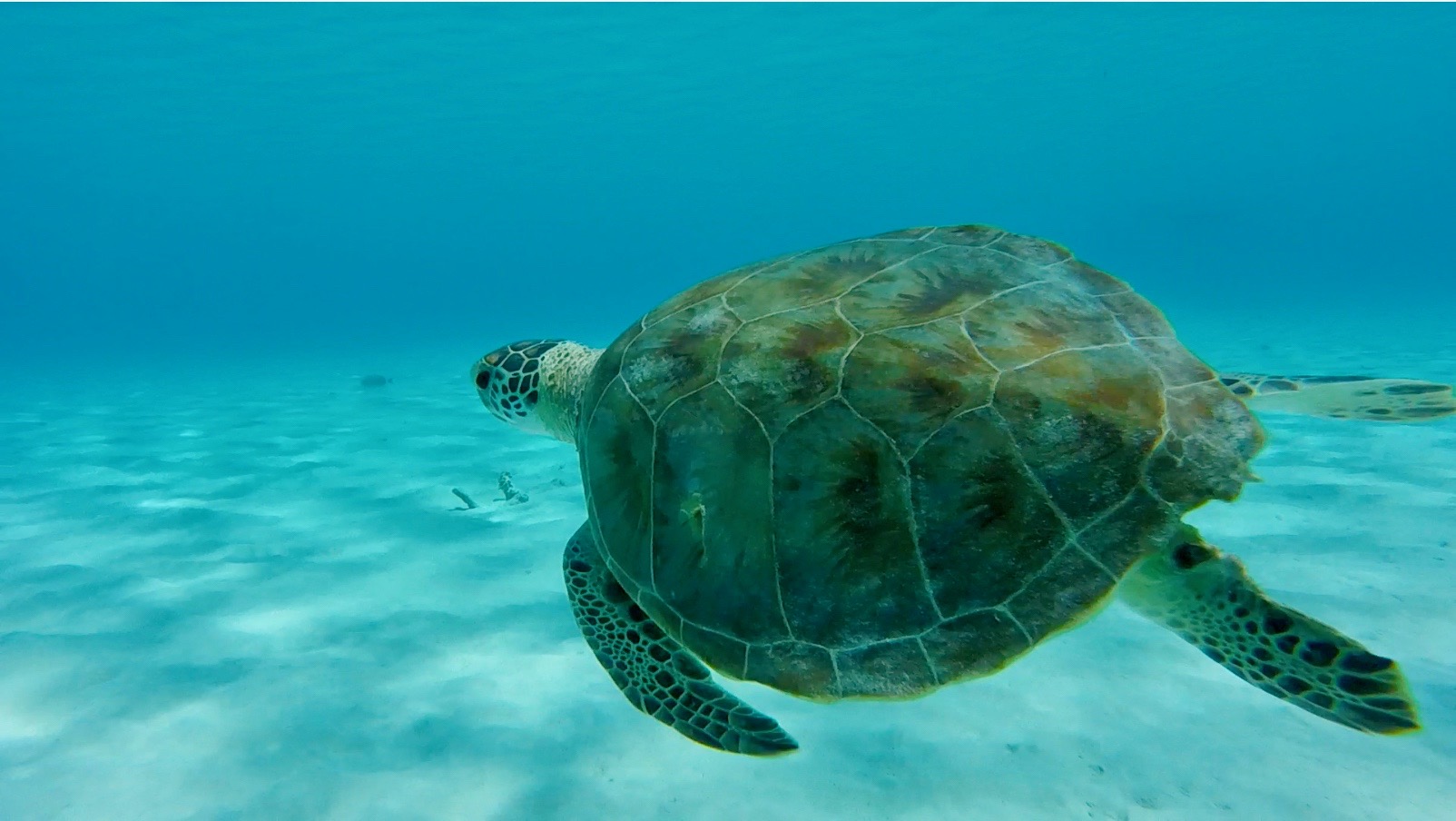 I also loved the eerie and mysterious windswept desert landscape. I hiked to the other end of the island to check out a shipwreck and explored an abandoned lighthouse. It's just a 20-minute walk to the other end of the tiny island and it makes for a fun adventure.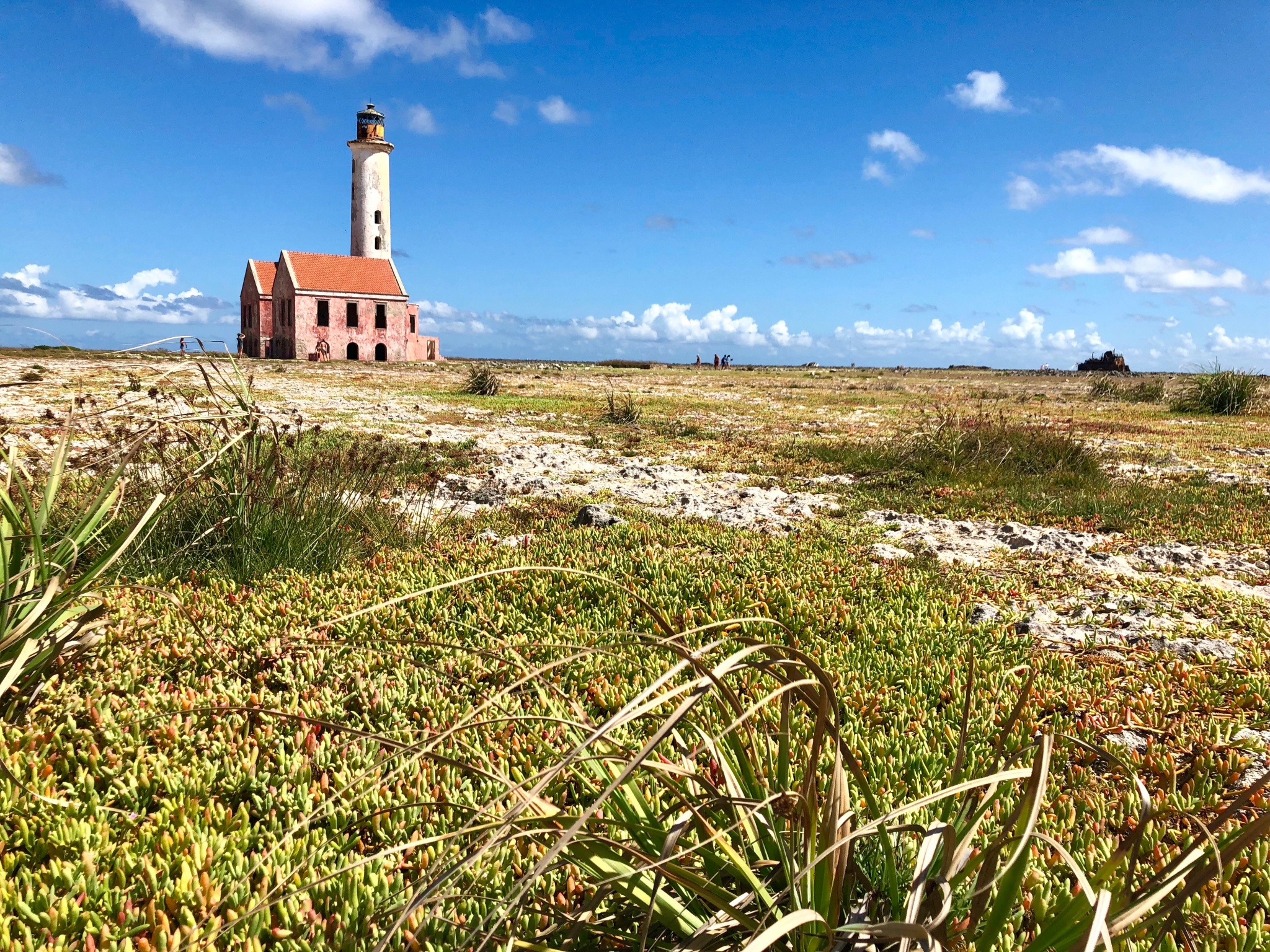 There are various dive operators and charter boats that will take you to the island for a day trip. You can book a day tour in a catamaran like we did, we loved that we sailed for a bit on the way back and we loved the fun music. You can also take a private speedboat tour to Kelin Curaçao, which is not expensive at all and will get you to the island in 45 minutes instead of an hour and a half which give you more time to explore, and the best part is that it's not expensive at all!
Visit The Curacao Sea Aquarium
The Curacao Sea Aquarium is a great place for families. The aquarium has lots of activities among them sea lion and dolphin shows, a touch tank and the opportunity to feed flamingos.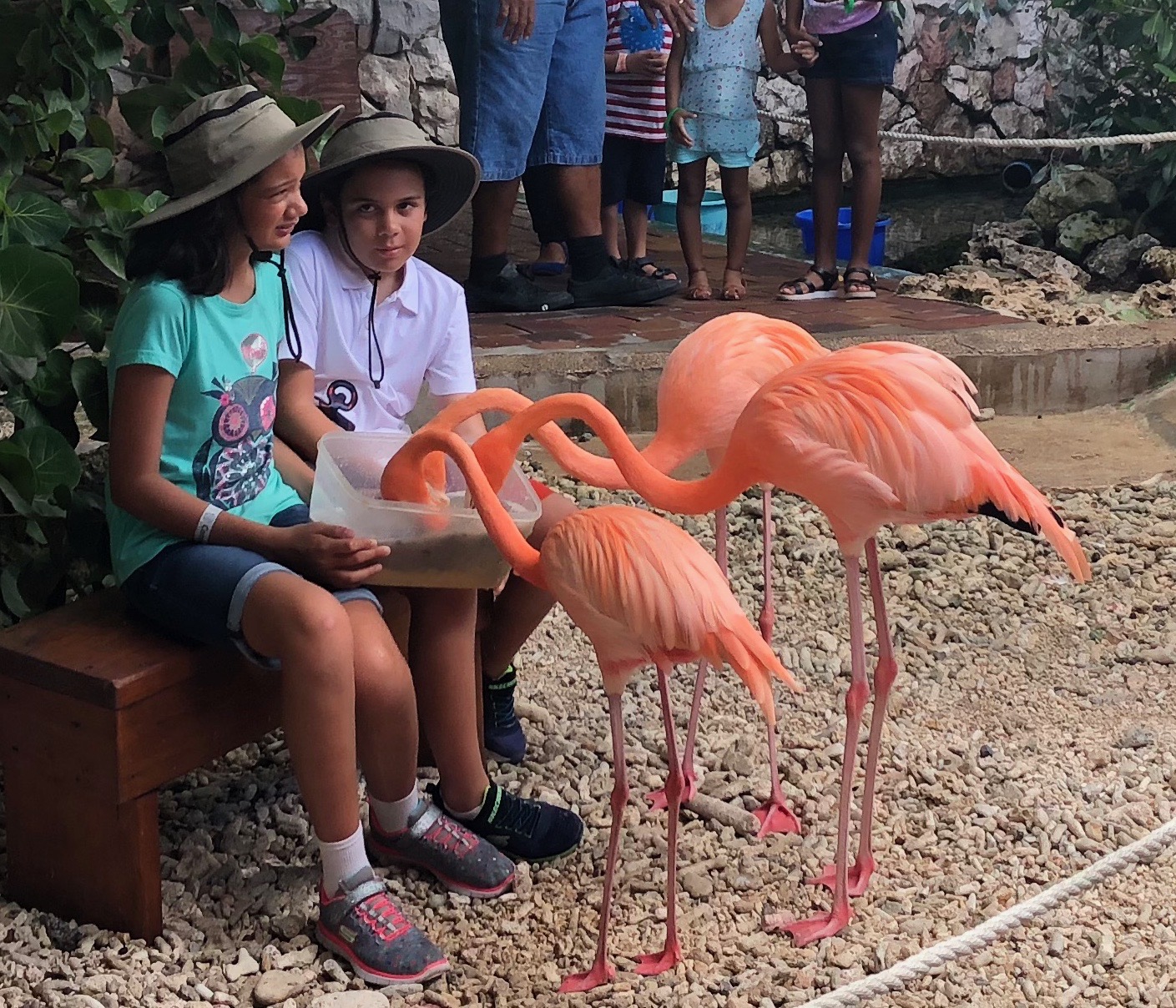 Curacao's aquarium, unlike most aquariums we've been to, is an open aquarium which means that there are no filters as the water flows from the ocean into the aquarium and then out again. Because of this that all of the species in the aquarium are local to Curacao so we got to learn a lot about the local ecosystems. The aquarium is also doing a fantastic conservation job and we saw some of their work with coral reef and mangrove restoration.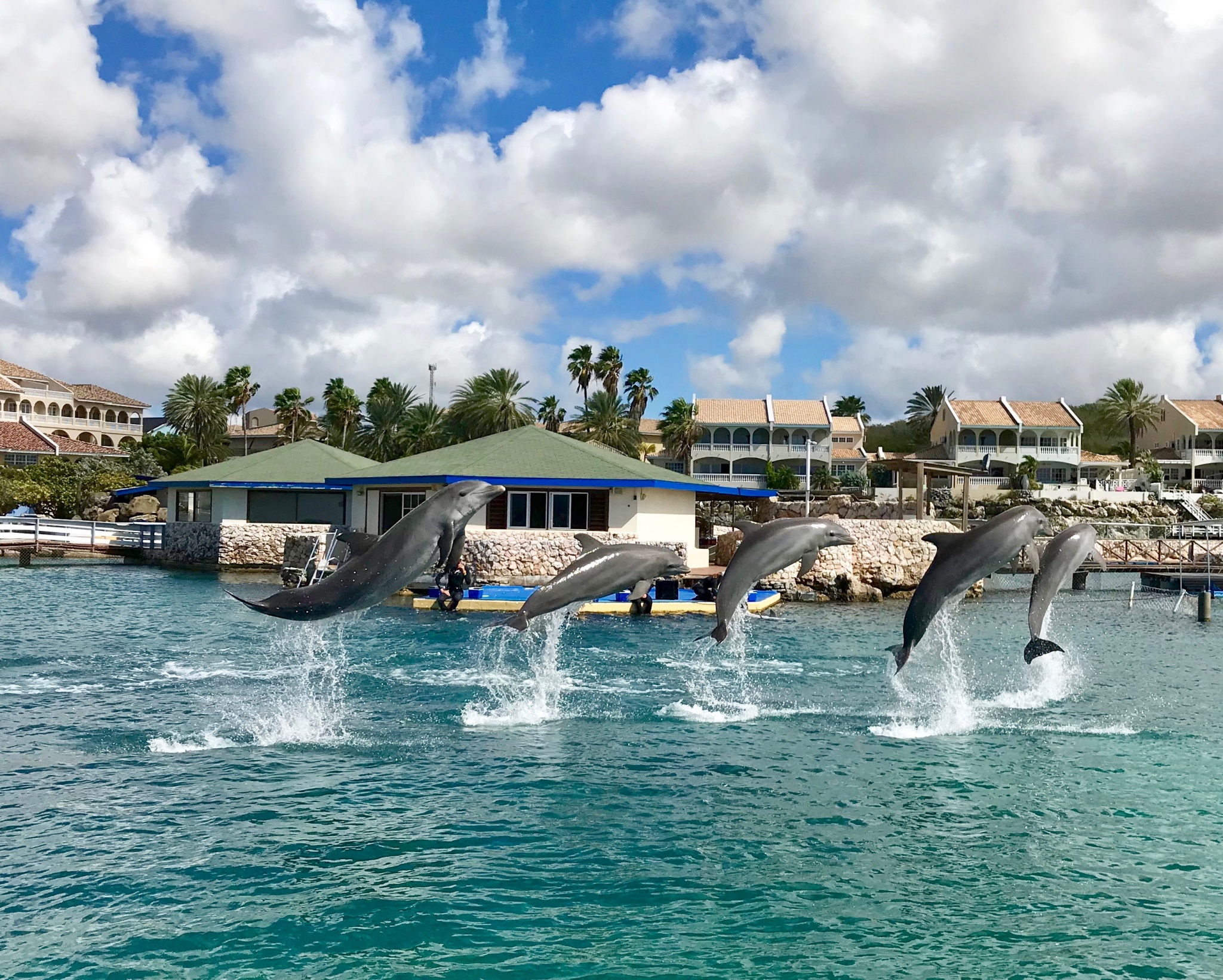 Even though the Curaçao Sea Aquarium is small there are so many options when it comes to additional activities from snorkeling with rays and feeding sharks and sea turtles to dolphin and sea lion interactions. If you like scuba diving the aquarium is one of the very few places in the world where you can swim with dolphins in the open water. The Aquarium also offers a unique underwater experience aboard their Curasub, a 5 person submarine that can take you to depths beyond those you could reach if you where scuba diving without getting wet or needing any training. And if that was not enough next to the aquarium you will find the Aquarium Beach, considered one of the best beaches in Curacao. If you are going I would recommend you make a day of it. The dolphin and sea lion shows are scheduled back to back so if you arrive early (the aquarium opens at 8am) you can plan to do one of the additional activities in the afternoon or enjoy the beach.
Visit Downtown Willemstad
Curacao has one of the most interesting and colorful towns in the Caribbean. It's capital Willemstad, declared a UNESCO World Heritage Site, is a fun and colorful mixture of Dutch and Caribbean with its bright colored buildings reminiscent of architecture you would find in Amsterdam.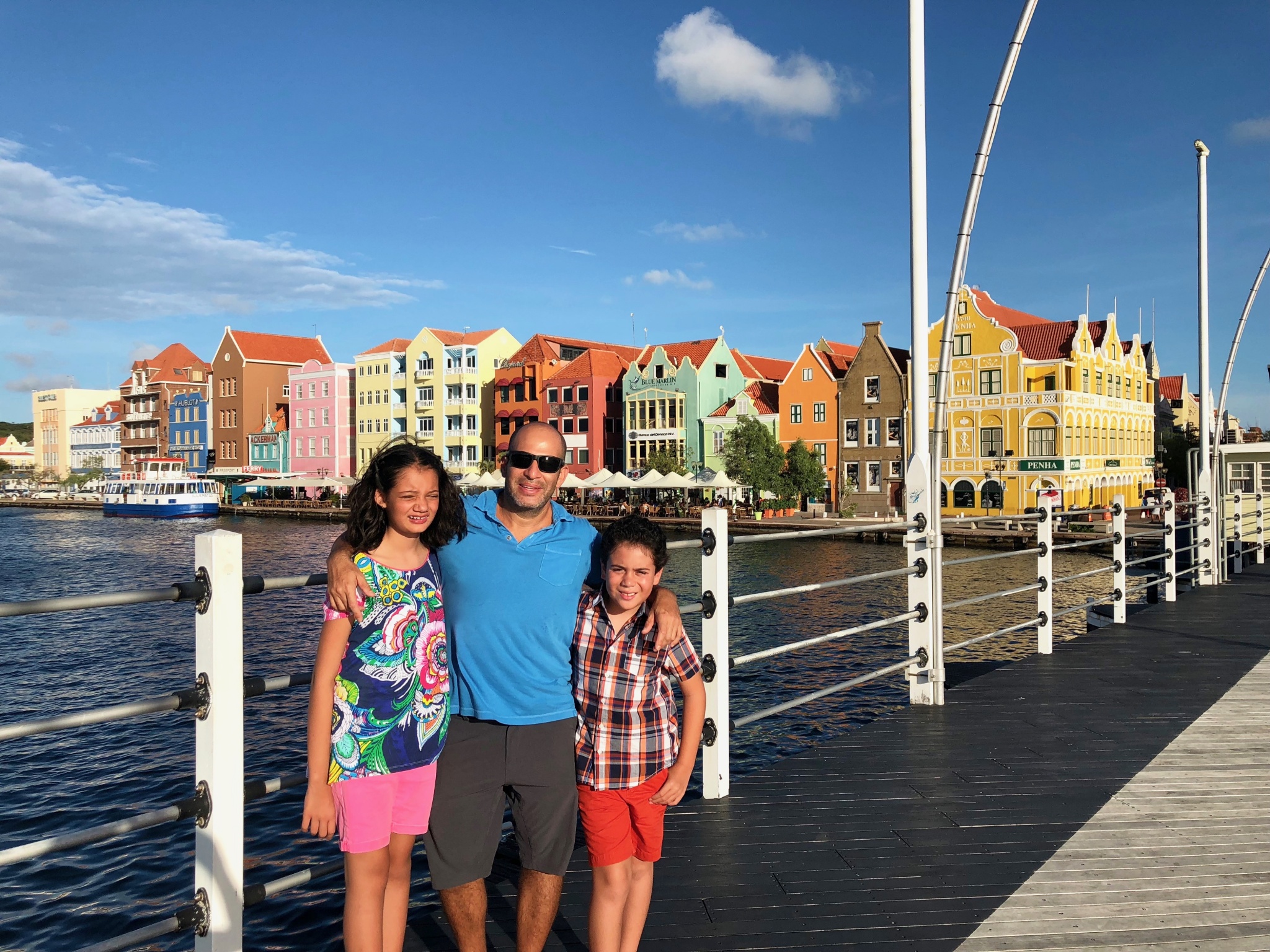 You will find lots of restaurants and cafés overlooking the water and there is also a museum where you can learn about the history of the slave trade in the area.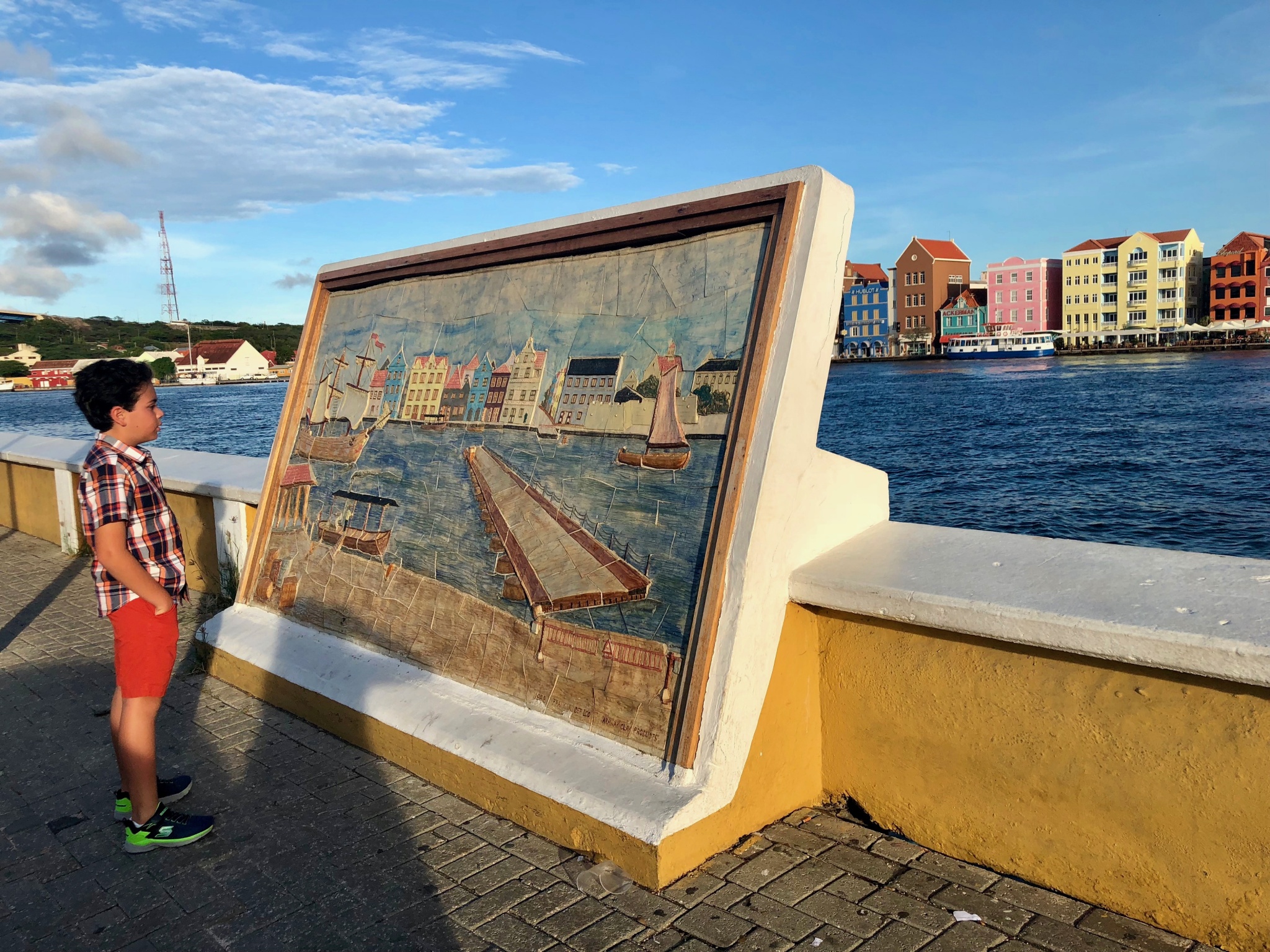 My kids loved seeing how the Queen Emma pontoon bridge, a floating bridge that connects the two historic districts, opens up to let ships pass by.
You can also book a private custom tour of Curaçao for your family to get a lay of the land and then go back to visit your favorite spots. This is also a great option if you don't have a lot of time, which was our case.
Enjoy The Beach
We spent so much time at the beach and in Curacao, there are countless beaches to choose from. Most beaches on the island are not wide and long stretches of sand but more secluded beaches which means that you can find lots of options of beaches to explore and might even find some of them with no people in them except yourself! Most of the beaches are great for snorkeling.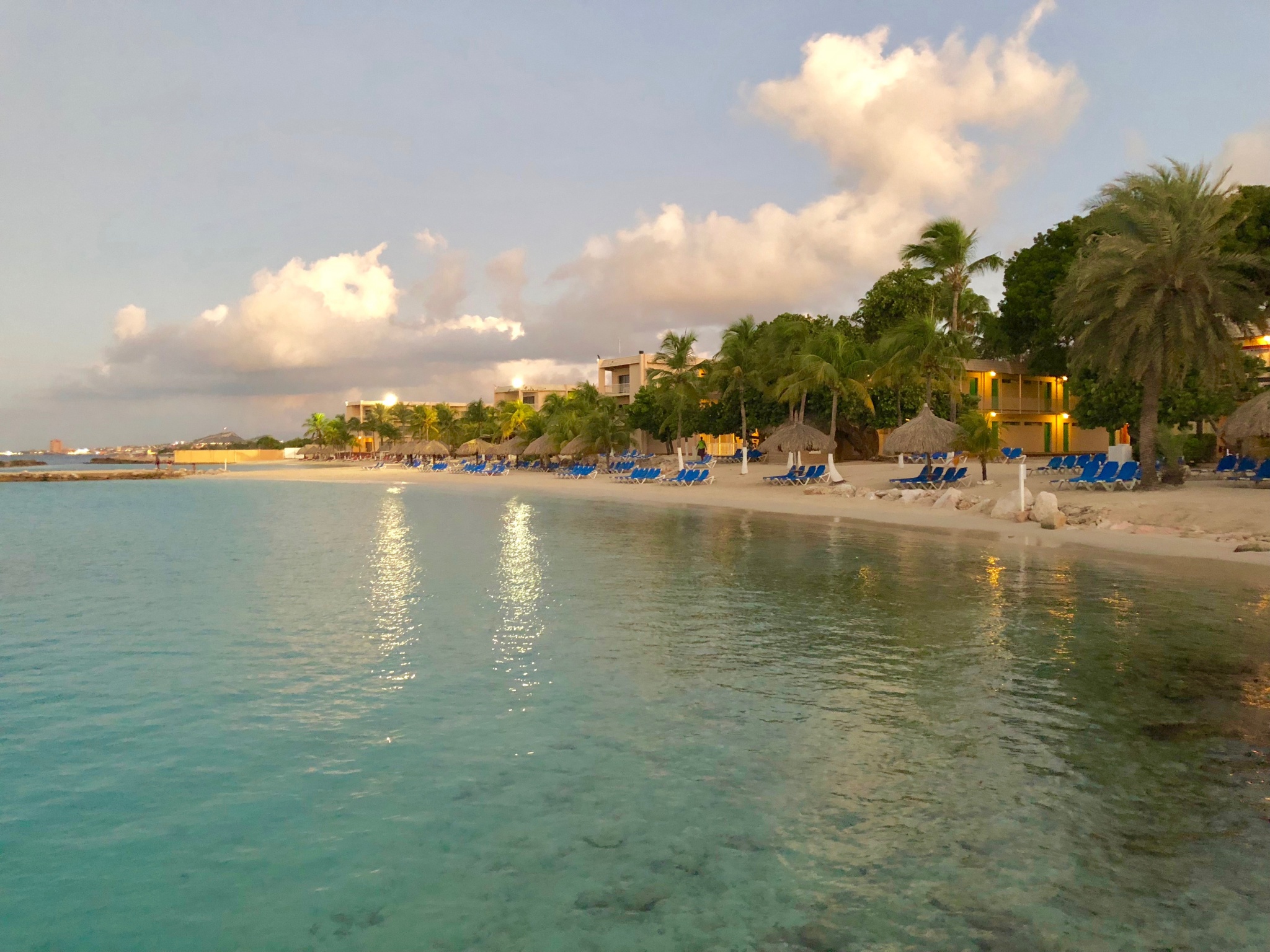 We loved that the hotel we stayed at, Sunscape Curacao Resort, Spa & Casino, had one of the best resort beaches on the island with a wave breaker creating calm waters with no waves or currents, perfect for kids. The snorkeling there was also fantastic and they had snorkeling gear, kayaks and paddleboards available so we spent a lot of time at the resort beach.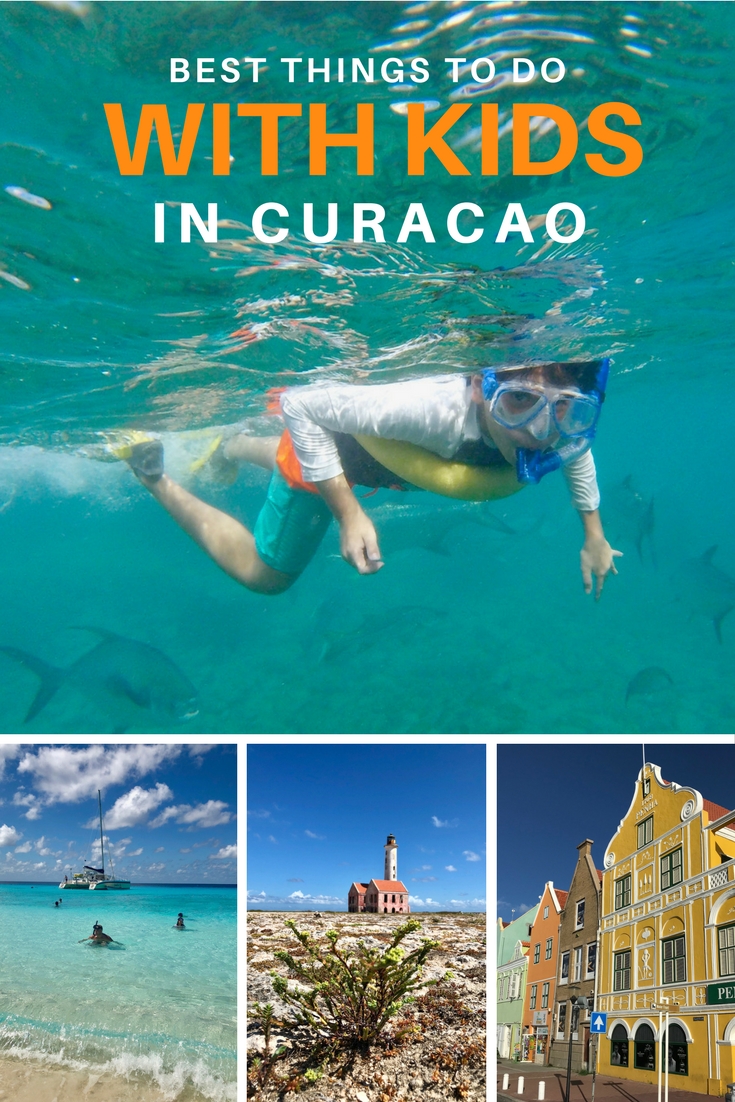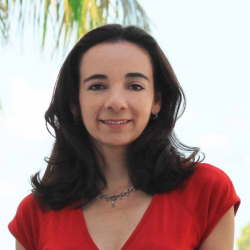 Latest posts by Paula Bendfeldt-Diaz
(see all)