There's a lot more to do in Orlando than the theme parks. Check out these fun family activities for those days when you're taking a break from the parks!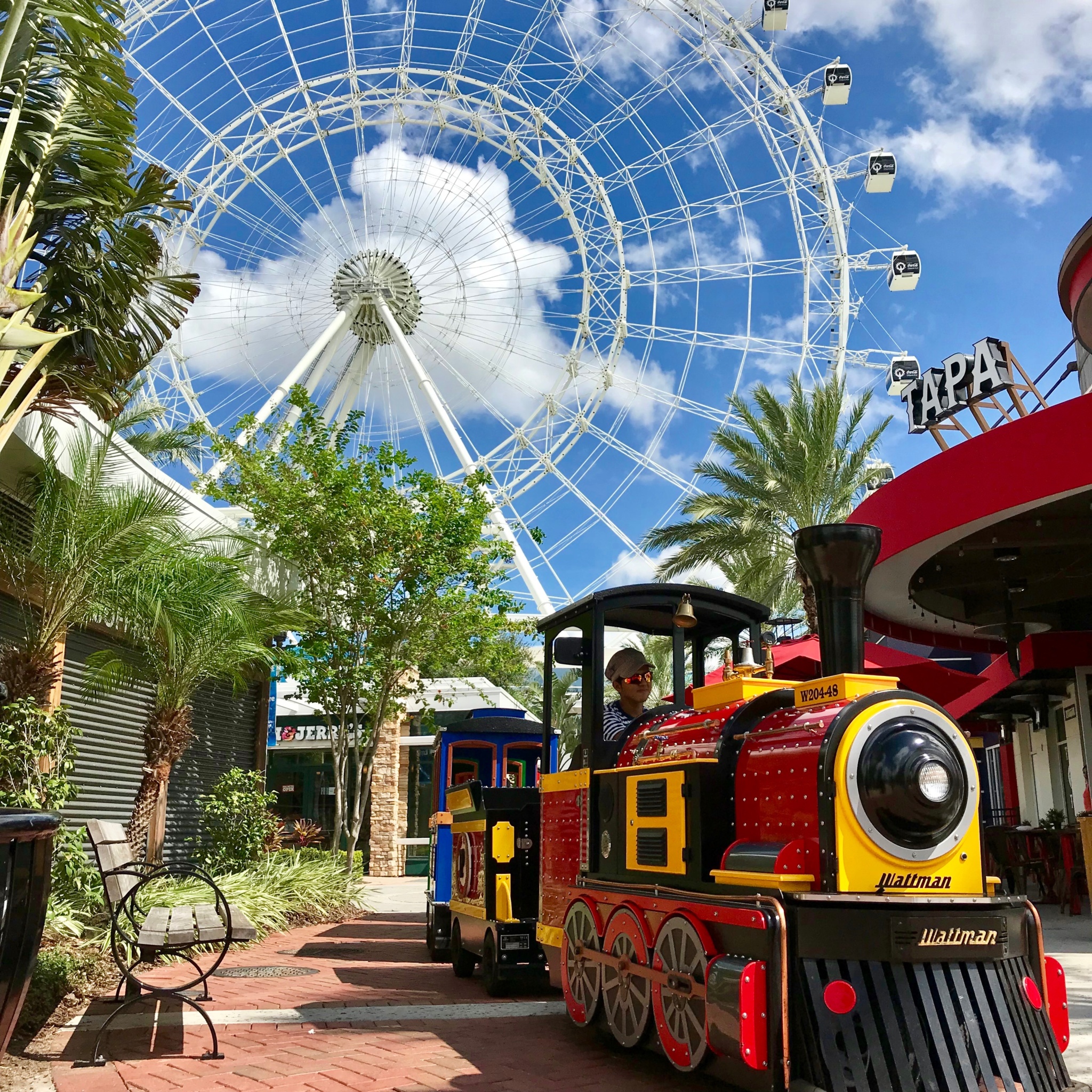 We travel to Orlando often and we love visiting the Disney parks, Universal and SeaWorld but we always make sure to take a break from the parks for a couple of days and explore all of the other fun and exciting things to do in Orlando. If you're staying in the International Drive area there is no need to drive far to enjoy some family fun. Here are some of our favorite things to do in the i-Drive resort area in Orlando:
Ripley's Believe It Or Not
If you're looking for something different and want to get out of the sun or rain, Ripley's Believe It Or Not is a great option for families in the I-Drive area. This odditorium has 16 galleries filled with interesting, unusual and fun oddities from shrunken heads and rare animal skeletons to mind-boggling visual illusions.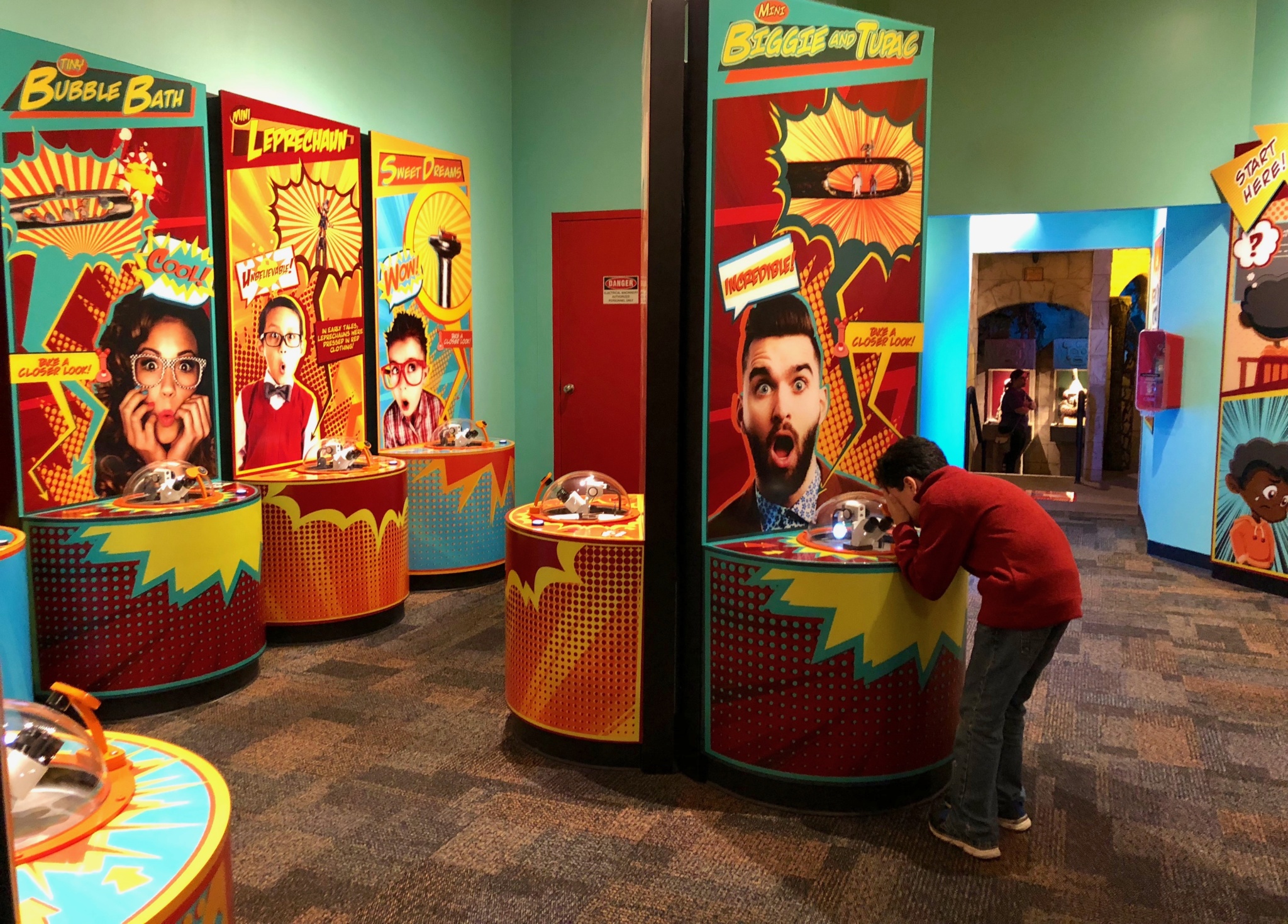 One of the things we really enjoy about Ripley's Believe It Or Not is that it has countless interactive exhibits and even some mind puzzles and brain teasers as well as trivia questions based on the information on some of the exhibits. This means that kids are not only having a good time but they're also learning. And did I mention that many of these interactive activities are available in Spanish, which means this is a great opportunity for my kids to practice their Spanish in a fun way, which is always great!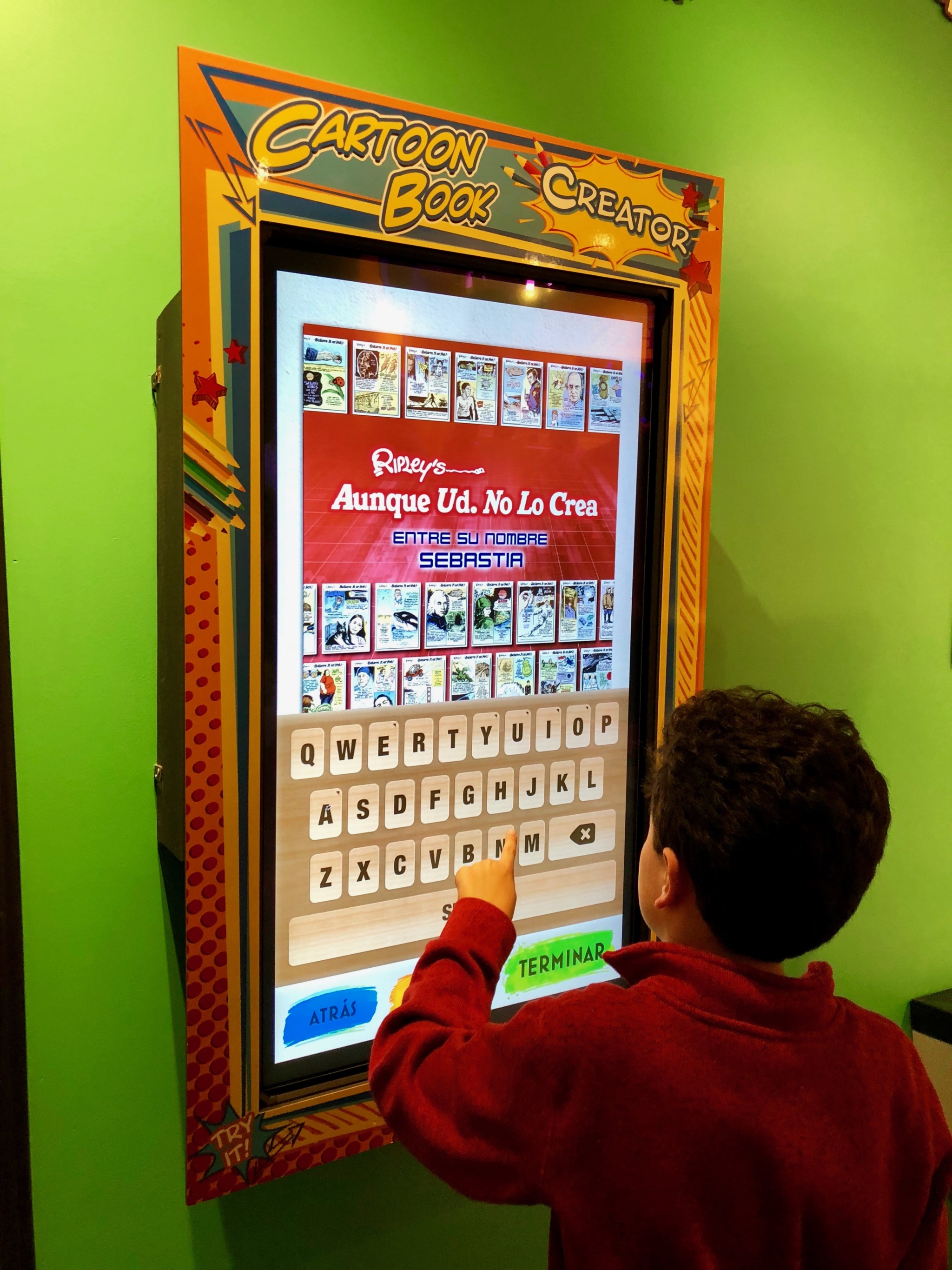 Pirate's Cove Adventure Minigolf
My youngest loves mini golf and this course is his favorite. As you walk into the pirate village you really feel like an 18th-century buccaneer setting off on a pirate adventure. The pirate theming at Pirate's Cove Adventure is really detailed and realistic and it includes a small pirate village and a pirate ship as well as bridges, waterfalls and beautifully manicured lawns filled with flowers!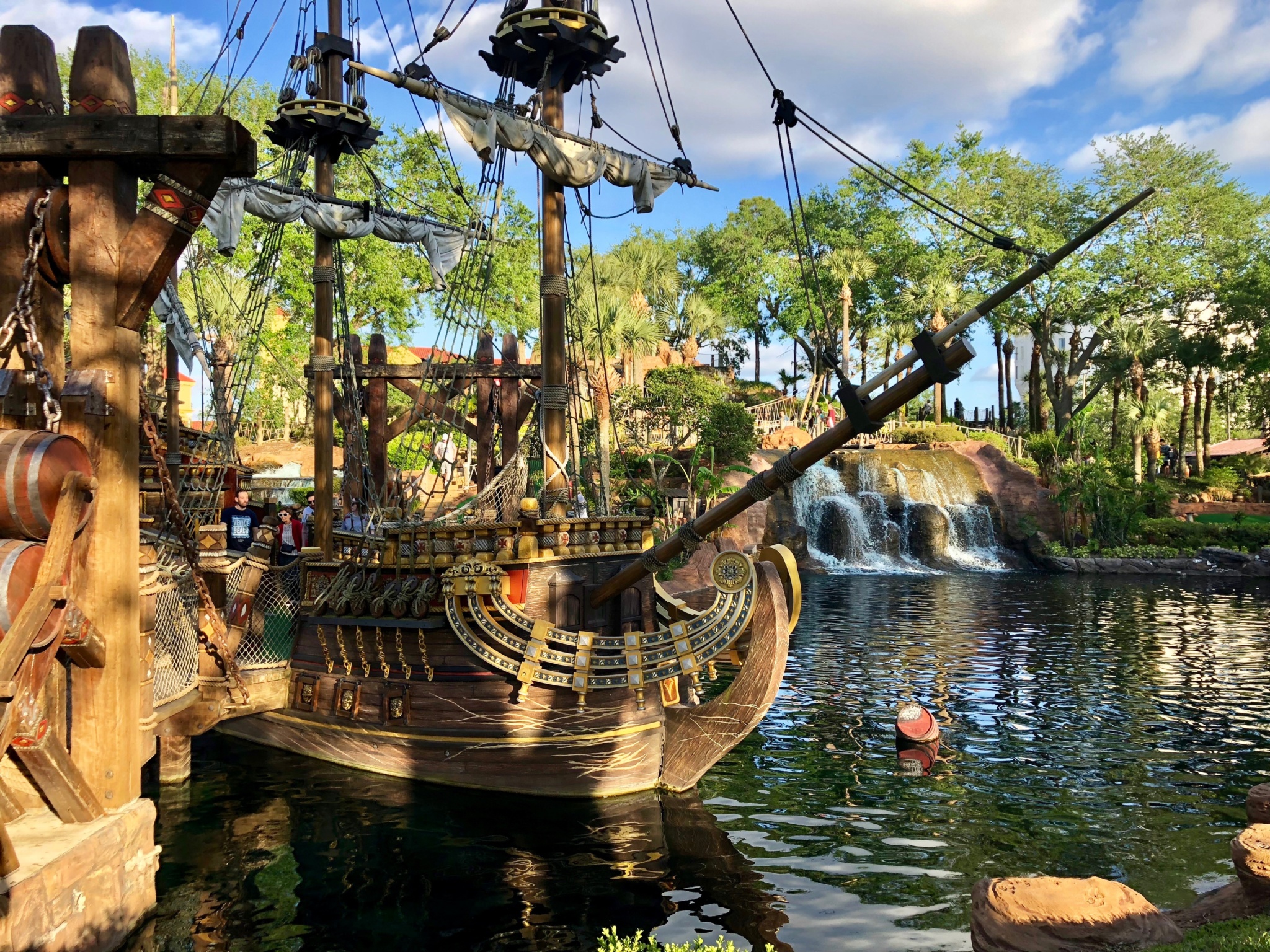 There are two options to choose from depending on your level or you can do the 36-hole adventure.
I really like that this mini-golf course is open until 11:30 pm which makes it a great option for an evening activity.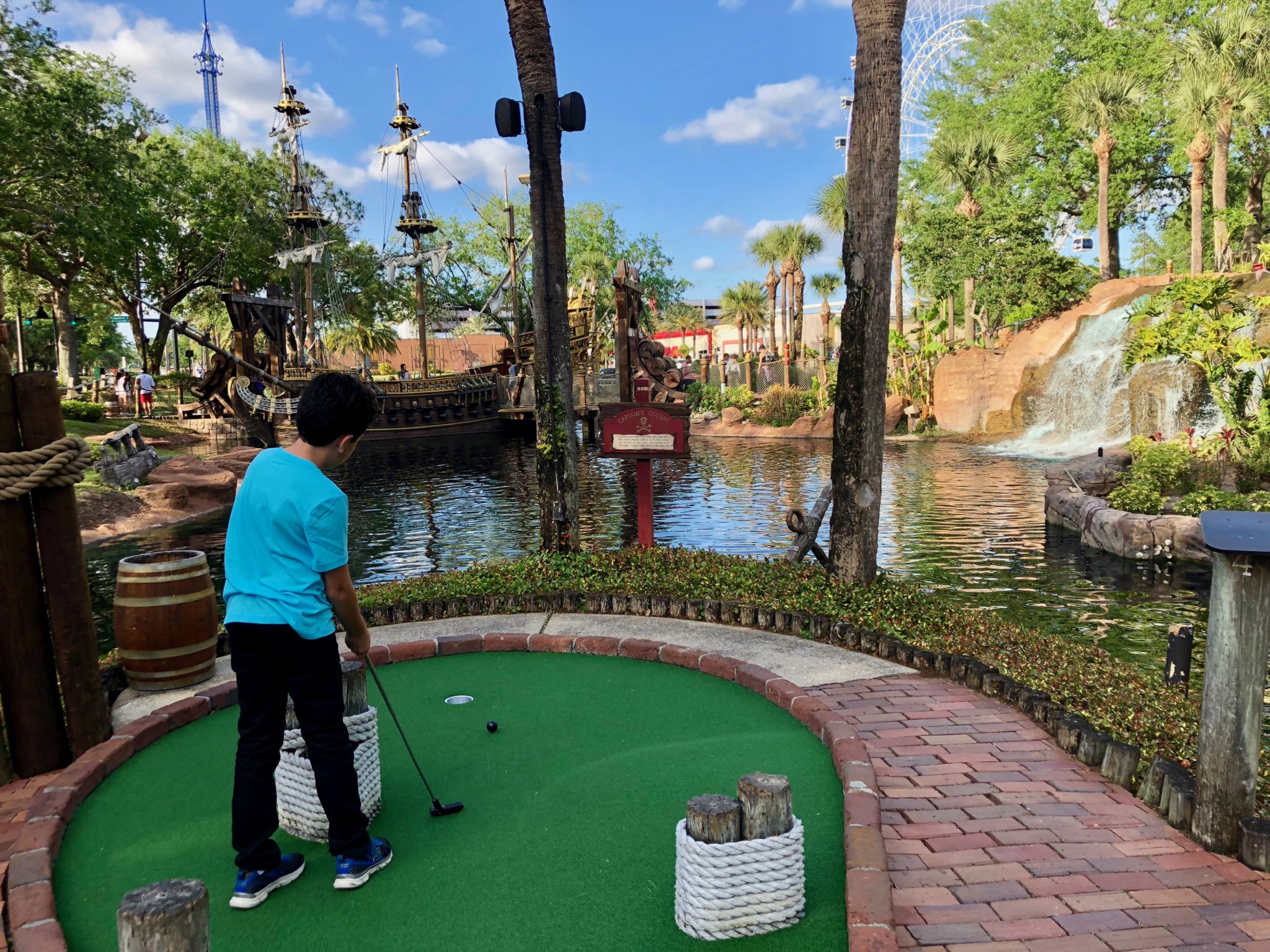 The Wheel at Icon Park
The Wheel At Icon Park is a 400-foot-tall observation wheel providing breathtaking panoramic views of Central Florida within fully enclosed, air-conditioned glass capsules.  Although I am usually a bit afraid of heights I felt completely secure and you get truly amazing views of Orlando and the theme parks. The kid's really loved it and it was such a fun thing to do and it was so close to our hotel.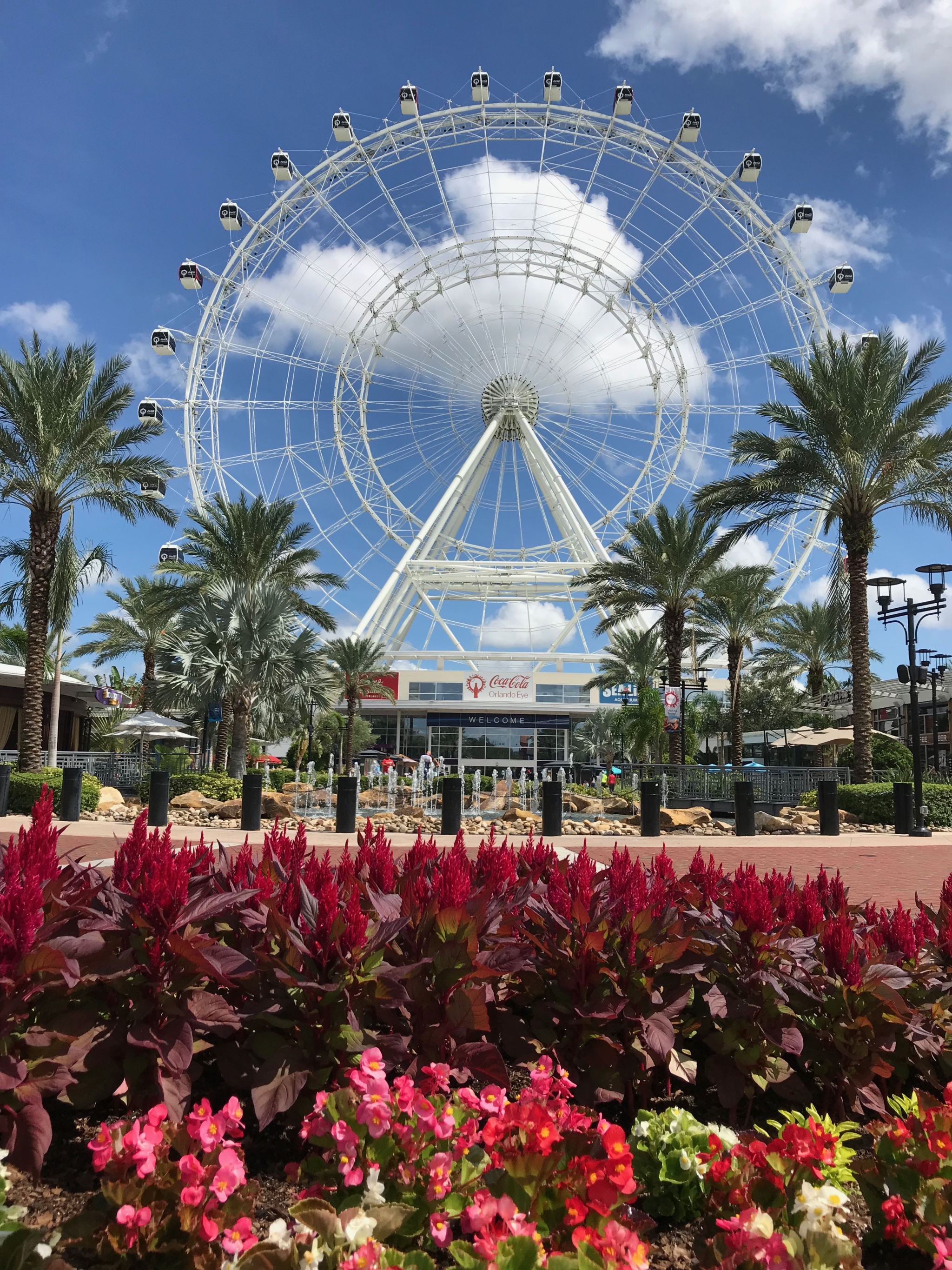 SeaLife Aquarium
We are huge fans of aquariums and my kids were thrilled to visit the Sea Life Aquarium. SeaLife Aquarium is home to over 5,000 underwater creatures from the three oceans of the world the Sealife aquarium provides countless opportunities for kids and adults to interact with the exhibits from getting inside the aquariums through glass domes and changing the color of the lights in some of the aquariums to touch screen interactive exhibits where they provide many learning opportunities.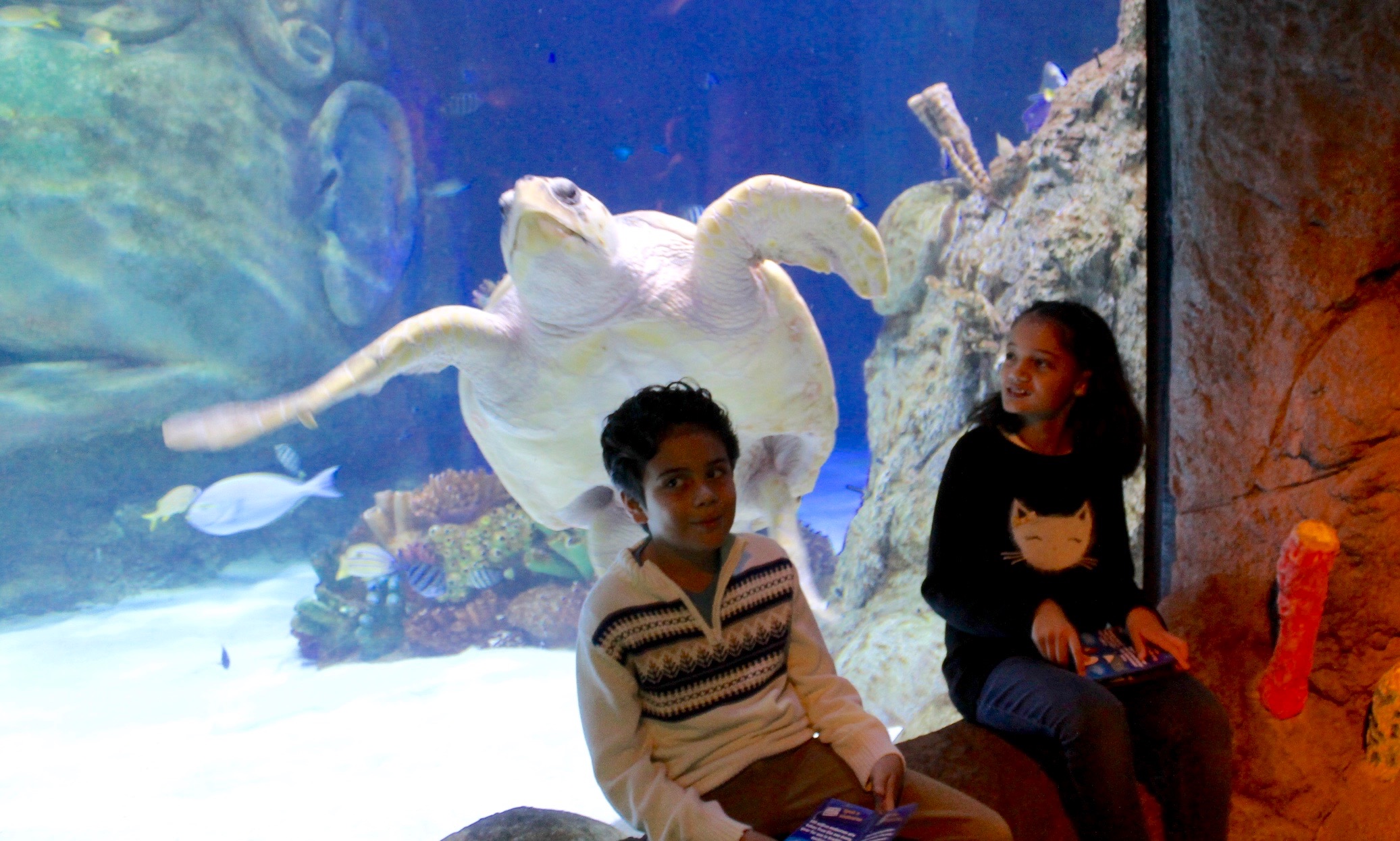 Located in Icon Park, an entertainment center filled with restaurants, shops, and other attractions SeaLife Aquarium is a great activity for families with kids of all ages and you can save money by combining it with some of the other attractions at Icon Park like the Skeletons Museum, Madame Tussauds, and The Wheel At Icon Park.
The Escape Game Orlando
If you want a fun and unique adventure, The Escape Game is a great option! Their 60-minute adventures will have you and your family finding clues, overcoming challenges, and ultimately completing a mission. They have 6 games to choose from and each will make you feel like you're on the set of a blockbuster movie!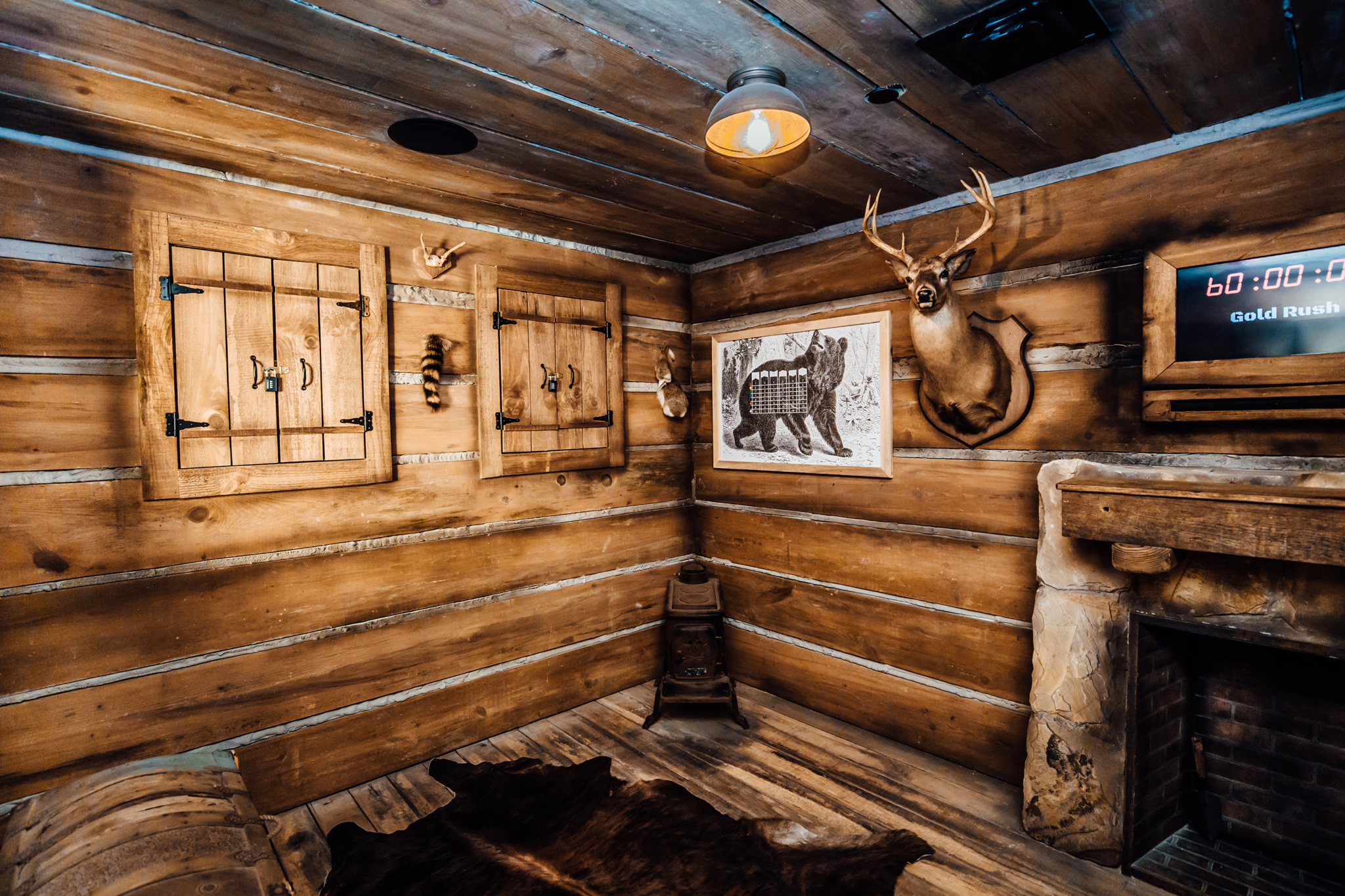 We have been to a couple of escape adventures and The Escape Game is by far our favorite. We did the Gold Rush room and had so much fun finding clues and solving riddles and challenges as a team. It's a great activity to bond as a family, perfect for families with older kids and teens and a great option for a rainy day.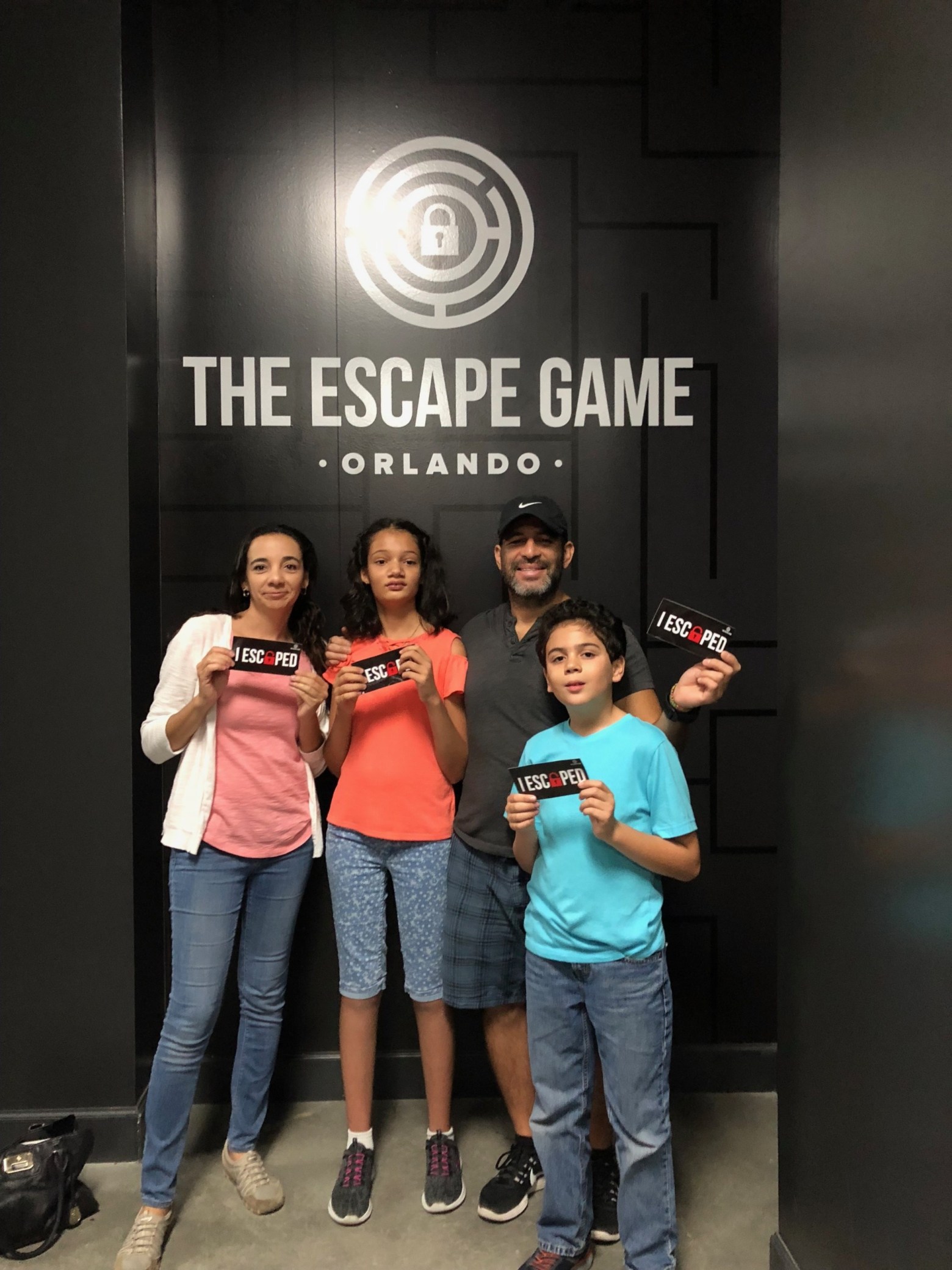 Dining at iDrive
There are certainly lots of choices when it comes to family-friendly restaurants in Orlando's International Drive with over more than 150 options! One of our favorite options is the Mellow Mushroom, a fun pizza joint that the kids are sure to love. For the more adventurous little palates, Tapa Toro is a great restaurant with delicious food with a Spanish flare.
They also have a flamenco Spanish dancer, which the kids loved and I really liked that they where getting exposed to a bit of Spanish culture and food.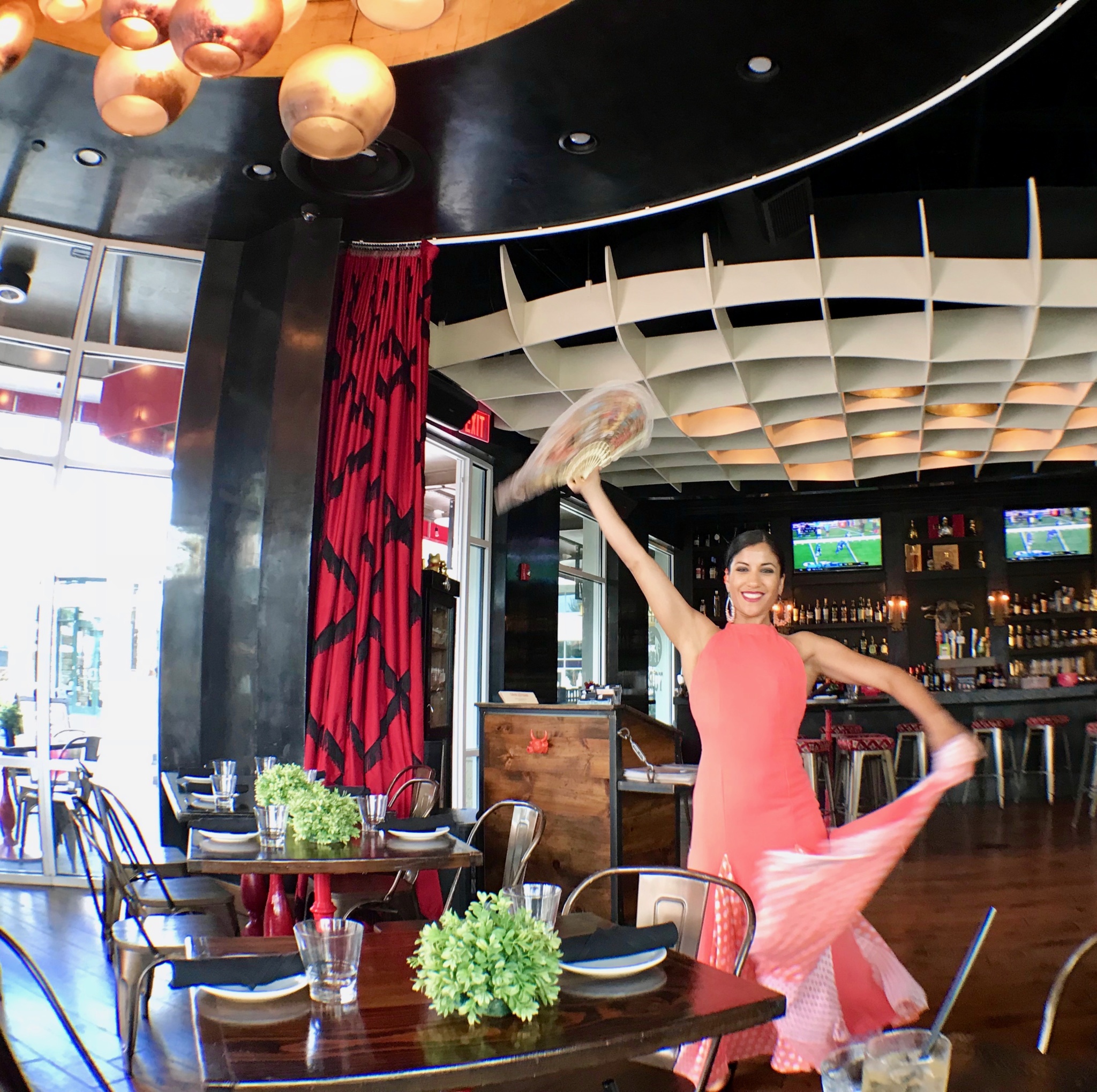 If you're looking to satisfy your sweet tooth be sure to stop by the Sugar Factory Orlando for their fantastic desserts.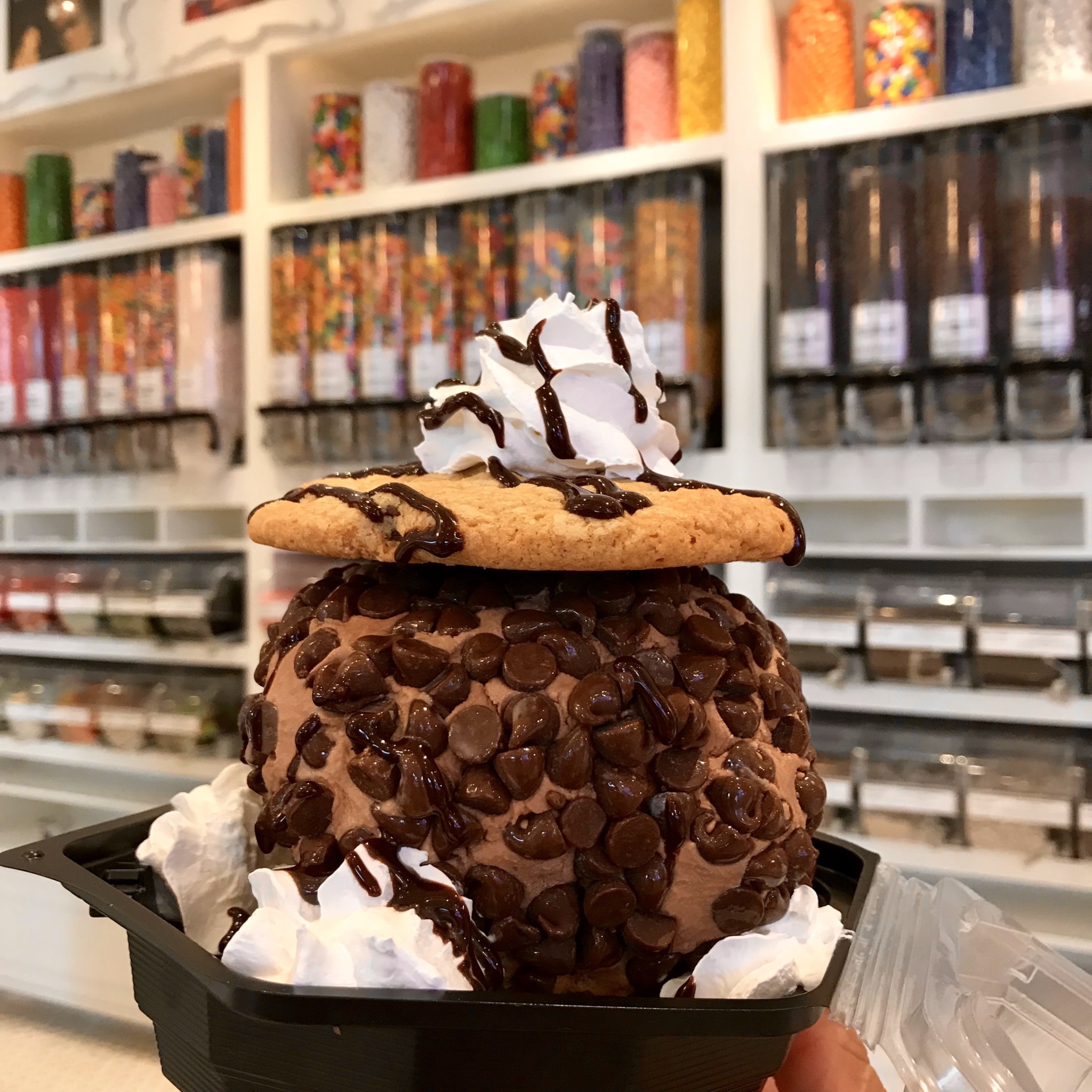 From decadent crepes to flavorful milkshakes and giant ice-cream sandwiches there is an unforgettable and Instagramable sweet treat for everyone. The Sugar Factory also offers gourmet burgers and signature cocktails and is a celebrity favorite hangout.
Getting Around
Moving around through Orlando's International Drive is easy and affordable with the i-Trolley service. Just hop on board an I-Ride Trolley daily from 8:00 AM to 10:30 PM.  Stops are situated up and down the main thoroughfares and trolleys come along every 20 minutes or so. Single fare is $2.00 per ride for adults and $1.00 for kids ages 3 to 9 with paying adult and $0.25 for senior citizens 65 and over. Bring cash and exact change as the drivers don't carry cash. You can also acquire one day passes for $5.00 or 3 day passes for $7.00 per person.