This post was sponsored by Fresh From Florida as part of an Influencer Activation for Influence Central, however, all opinions expressed are my own.
These brie and strawberry jalapeño quesadillas are an easy and delicious appetizer perfect for entertaining guests.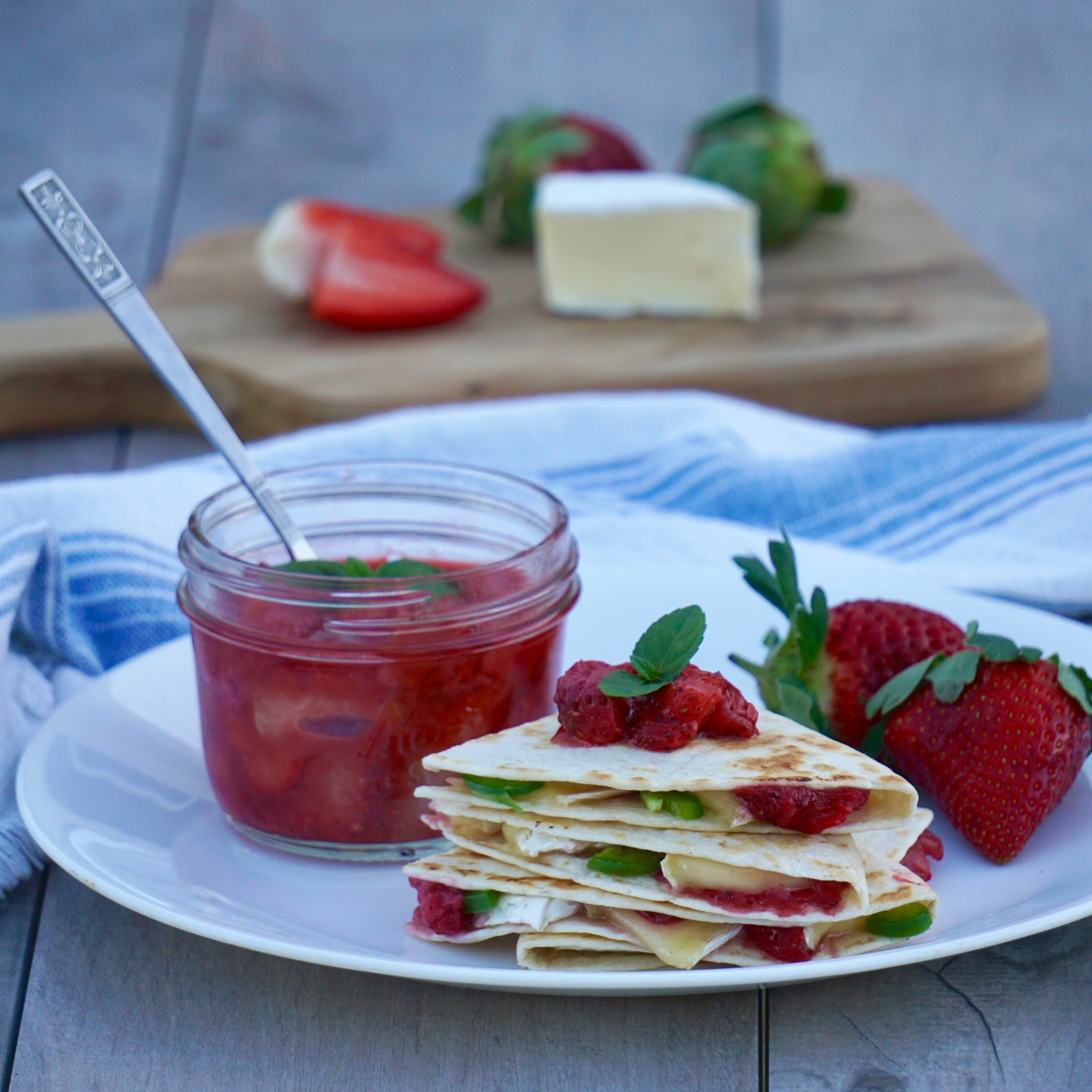 One of my favorite things about living in Florida is that I get to enjoy eating produce that is locally grown by Florida farmers year-round. I'm super excited that Fresh From Florida strawberries are now in season in Florida and I can't wait to use them in so many delicious strawberry recipes!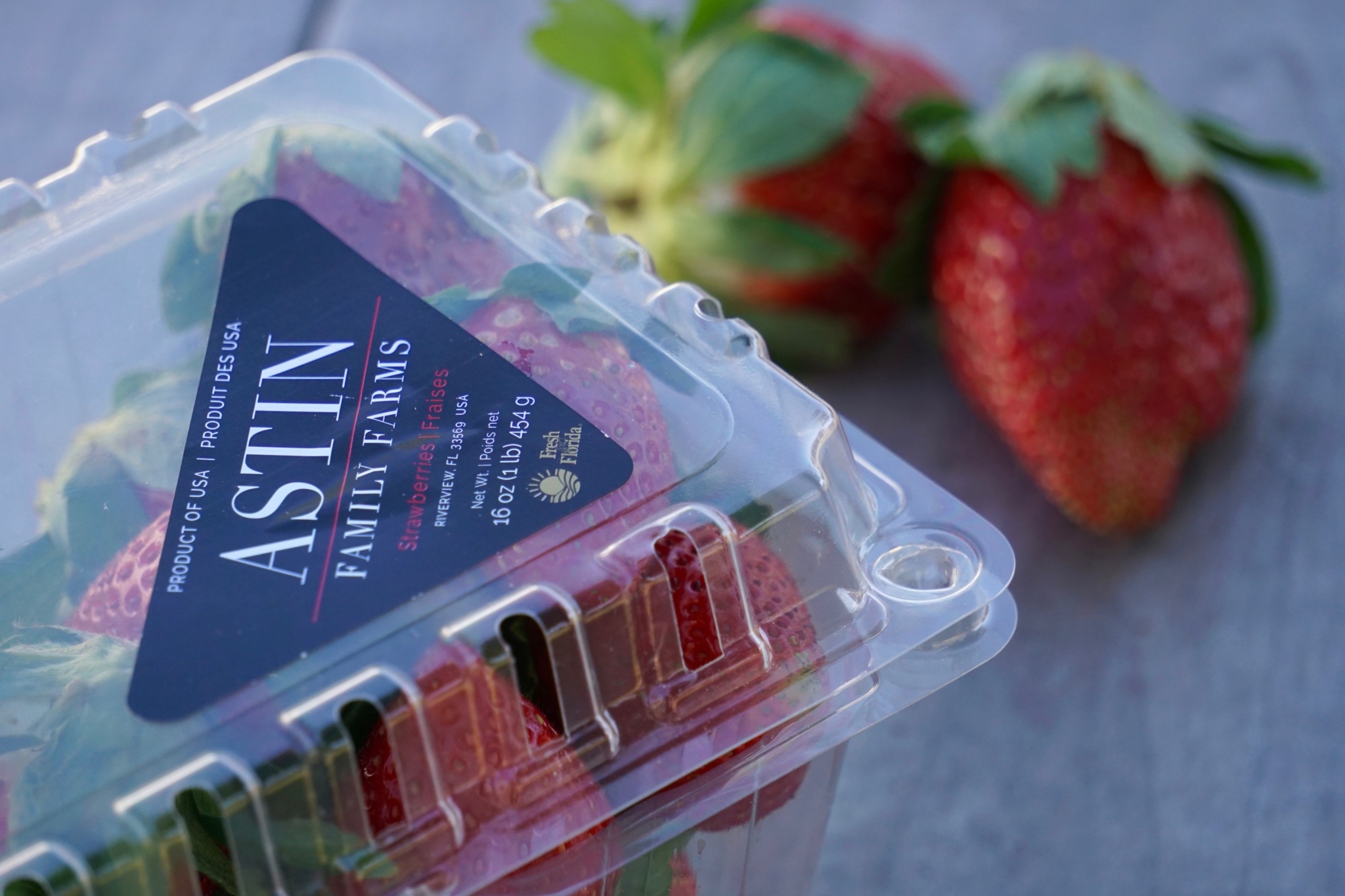 Why you should buy local produce in season
Local strawberries not only taste better; they are also better for you, better for the environment and better for your community.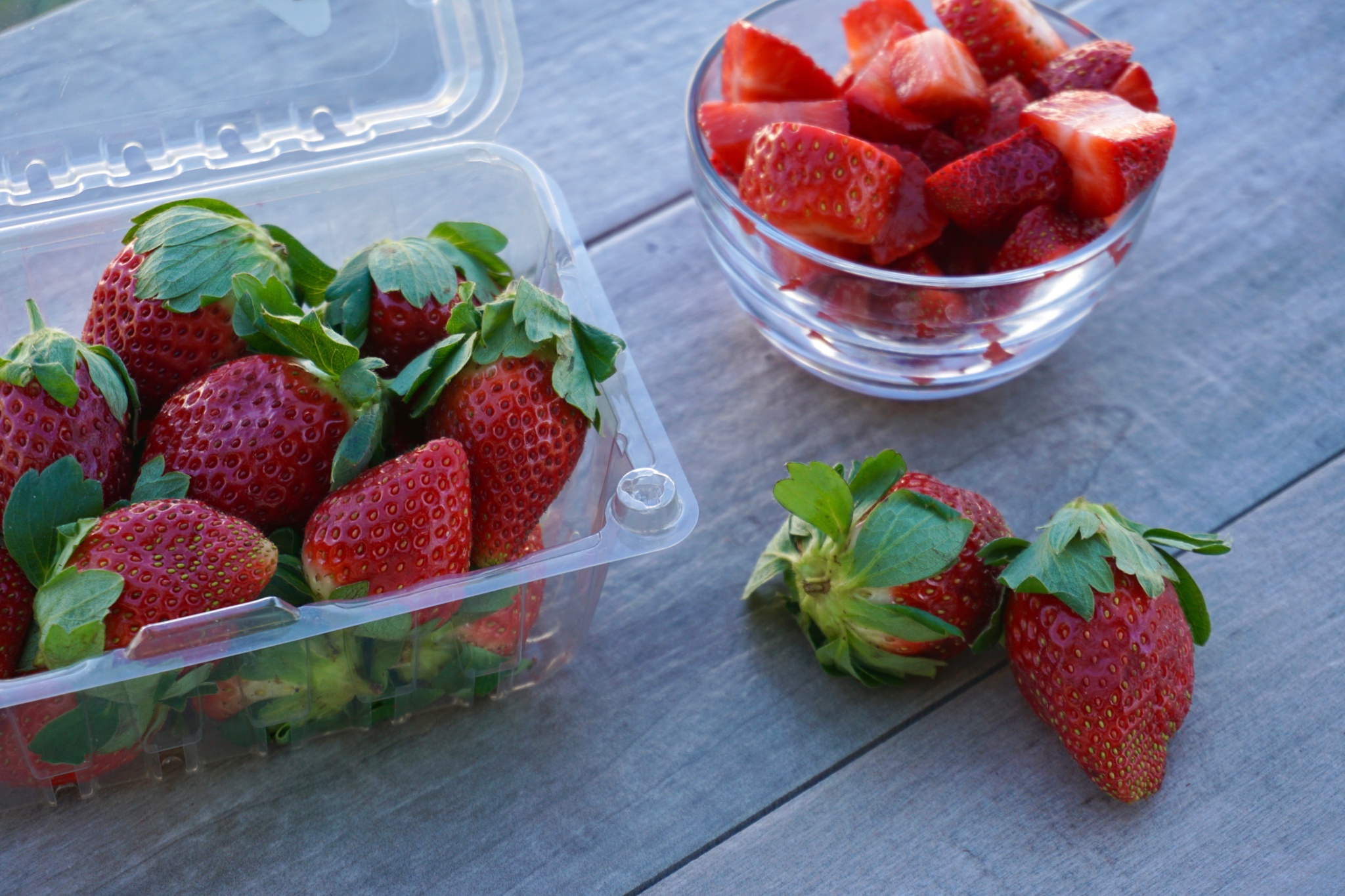 When strawberries and other fruits and vegetables are picked and eaten at their peak of freshness they retain more nutrients. Local strawberries ripen naturally instead of being ripened artificially. This means that they retain more of their nutrients and they also taste a lot better. Local strawberries are juicier, sweeter and have so much flavor. That is why I always look for the Fresh From Florida seal when buying produce.
They are not only delicious but by buying local produce you are also supporting your local economy and ensuring that local farmers stay in business.
Brie and Strawberry Jalapeno Quesadillas
I grabbed lots of Fresh From Florida strawberries at Walmart this week. I've been adding them to my pancakes, making smoothies and even salads with them. I was feeling creative today and decided to experiment with a new recipe that I've been wanting to try for a while. I love baked brie topped with strawberry jam and wanted to create a recipe that combined these flavors but was easier to serve and eat. So I thought, why not create strawberry and brie quesadillas. I decided to add some heat by combining the strawberries with jalapeño to make a strawberry jalapeño jam.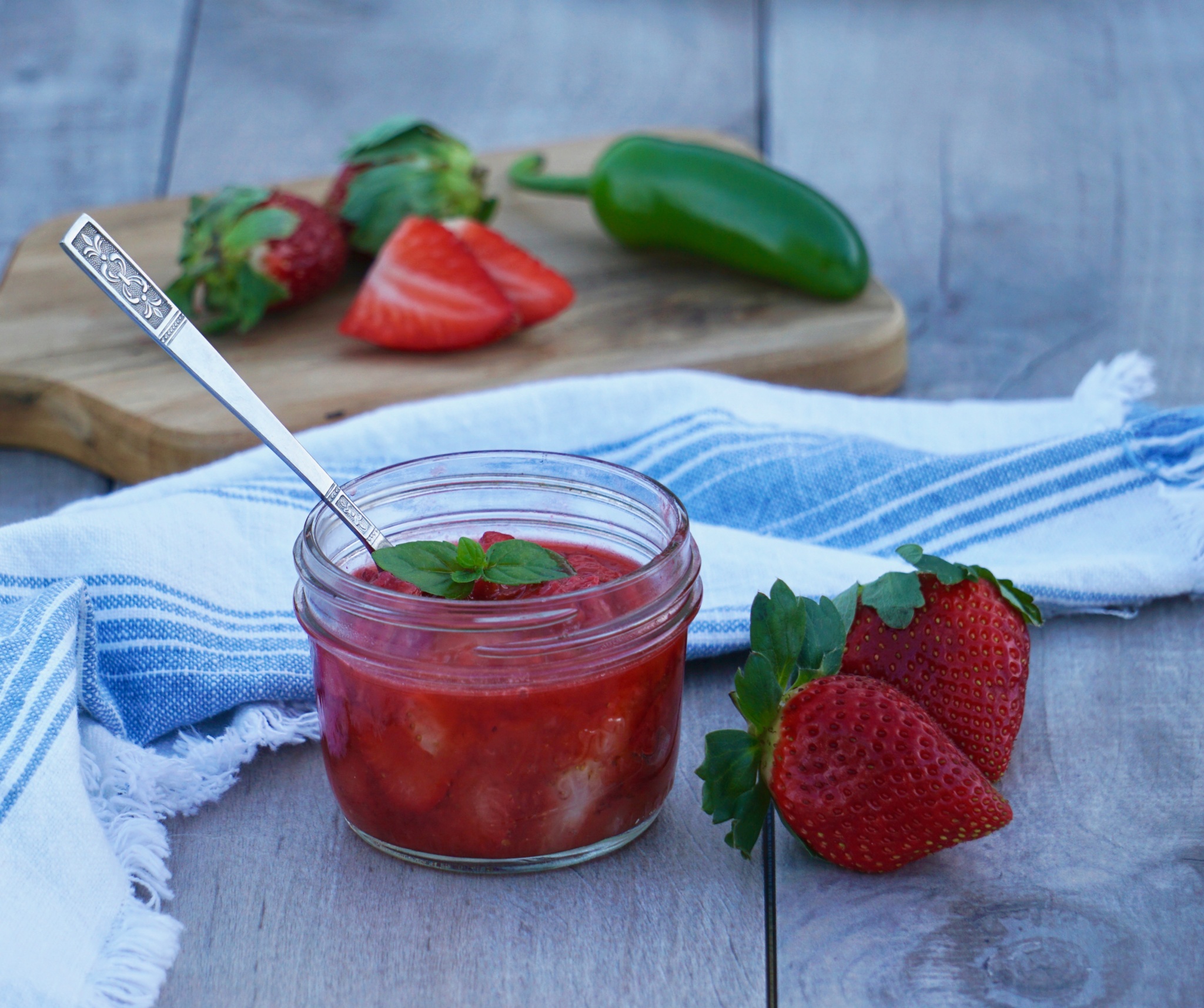 I went back and forth about making a strawberry chutney or just sticking with a spicy sweet compote. I decided on the latter but did add white balsamic vinegar and basil which makes it perfect to use on savory dishes. This strawberry jalapeno compote would be perfect as a glaze for pork!
Ingredients for strawberry jalapeño jam
2 cups of Fresh from Florida strawberries, largely diced
1 tablespoon fresh lemon juice
2 tablespoons of honey
1 1/2 teaspoons of balsamic vinegar
1 jalapeño pepper, thinly sliced or chopped
Instructions
1. Preheat the oven to 375 F.
2. In a large glass bowl combine the lemon juice, honey, and balsamic vinegar.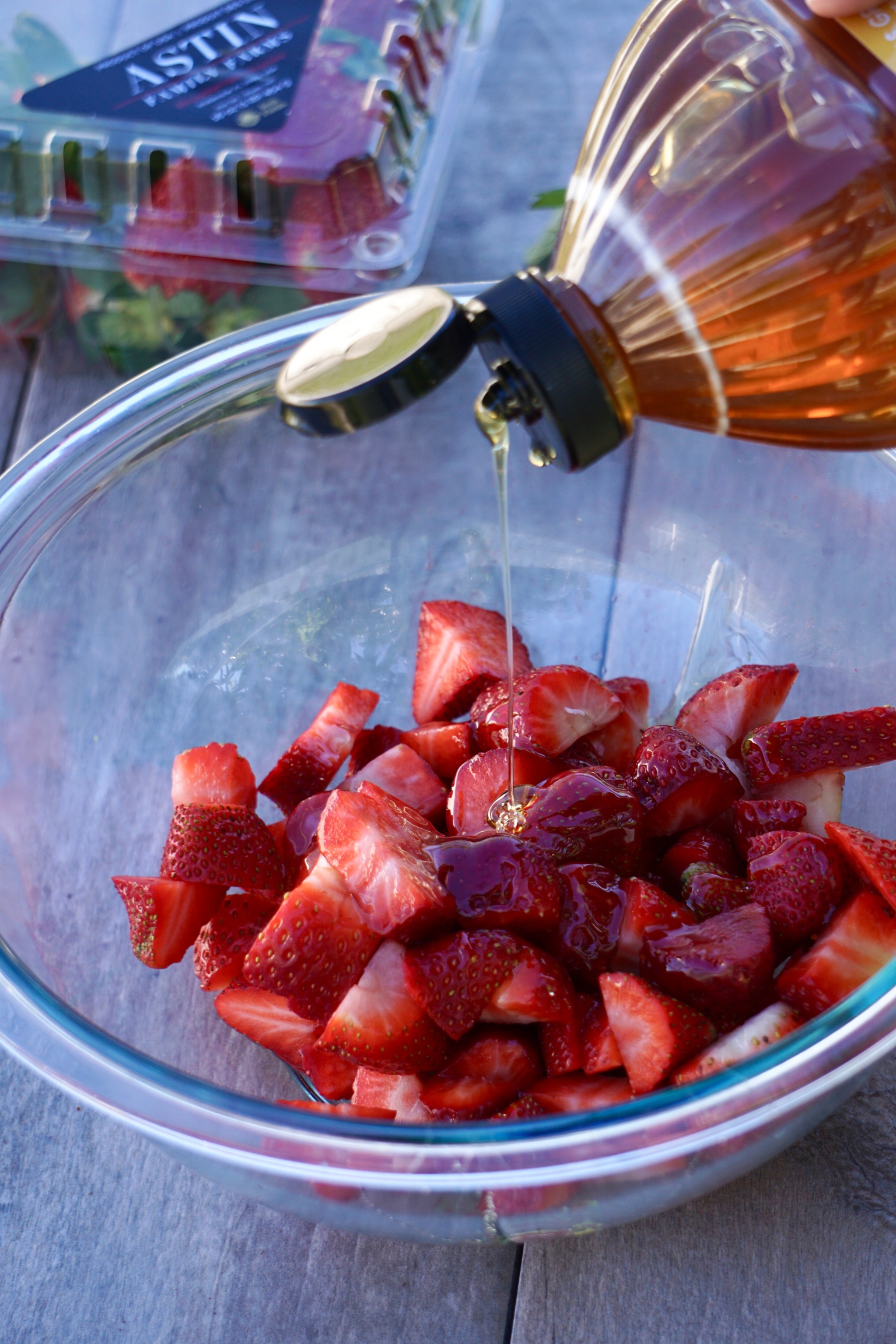 3. Add the strawberries and toss gently in the honey mixture.
4. Spoon the strawberries onto a lightly greased baking dish and top with the sliced jalapeño.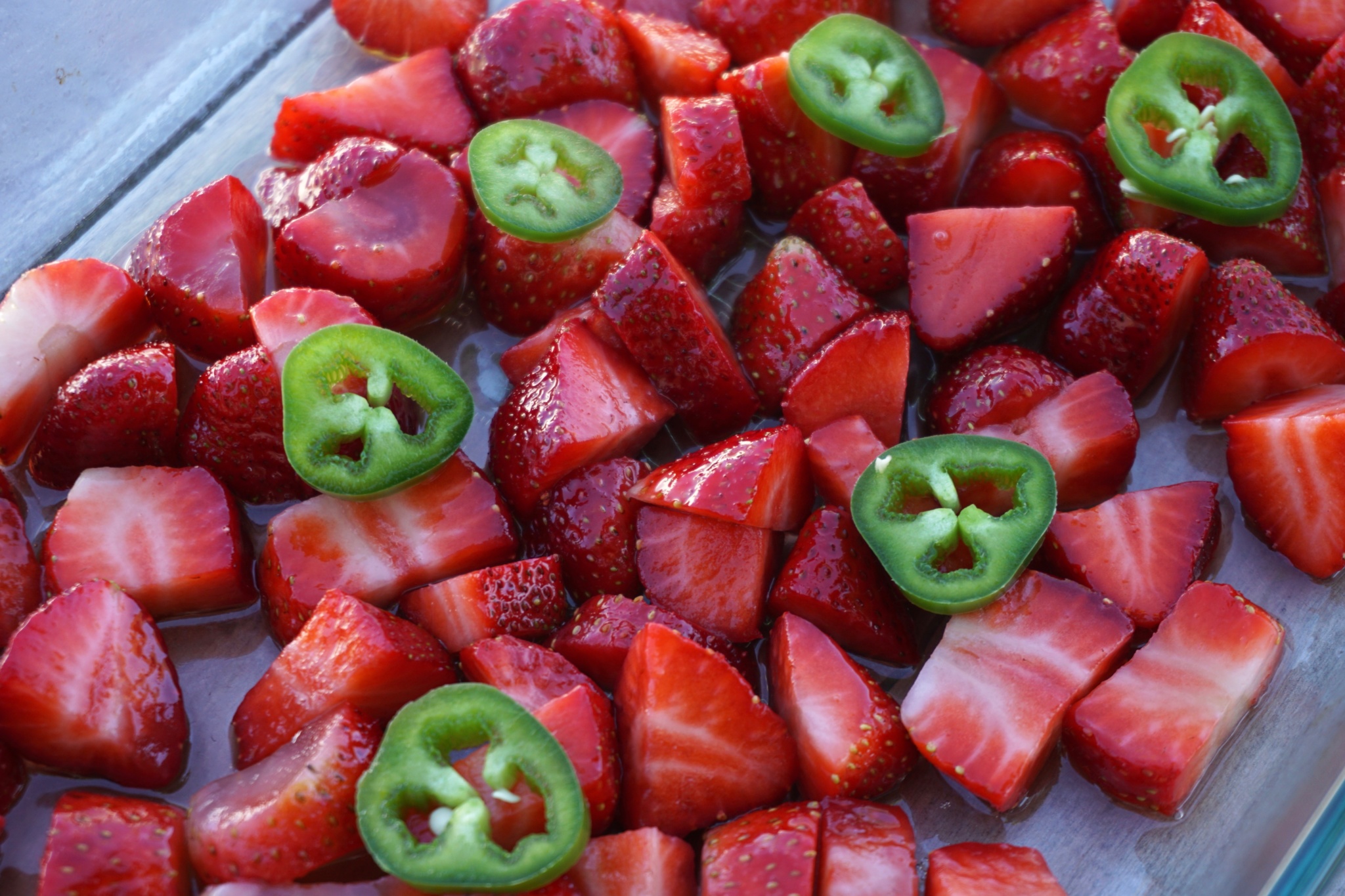 5. Bake for about 15 minutes or until the strawberries start to break down.
6. Transfer the strawberries and syrup to a mason jar and let cool.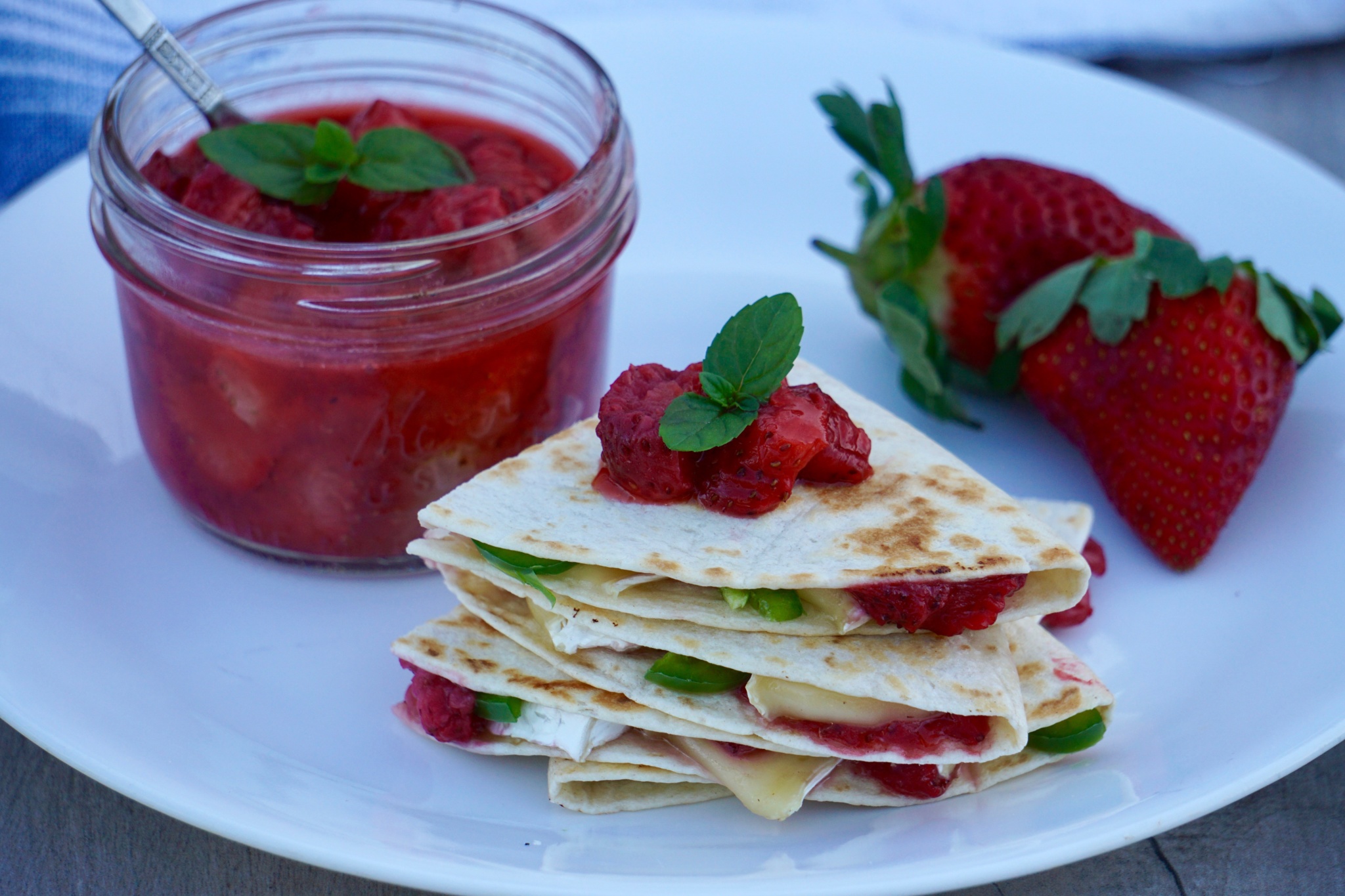 Ingredients for brie and strawberry jalapeño quesadillas
4 flour tortillas
1 large brie cheese wheel, sliced
1/2 cup strawberry jalapeño compote
fresh basil, julienned
Instructions
1. Place the brie slices on a tortilla.
2. Add a spoonful of strawberry jalapeño compote.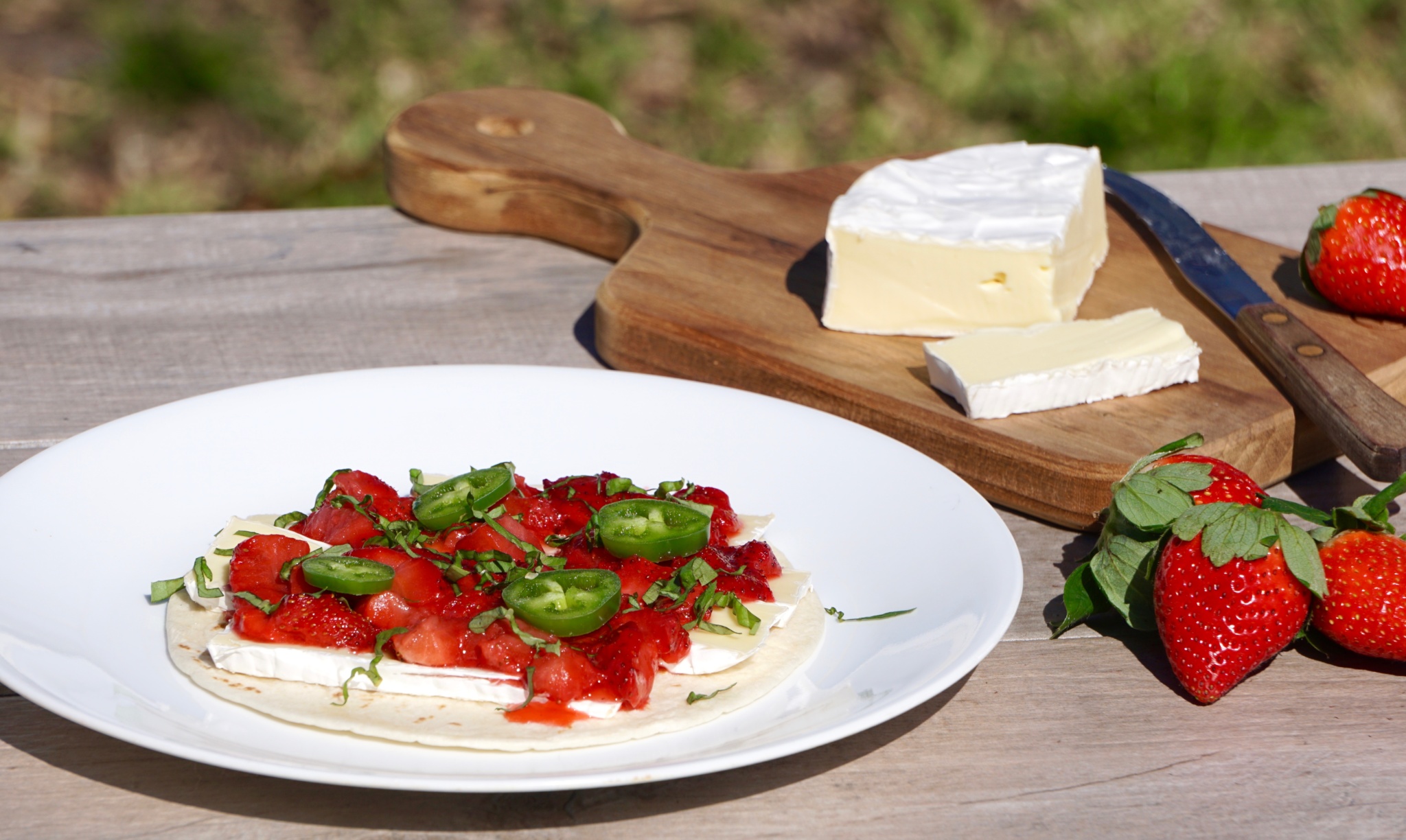 3. Sprinkle with fresh basil and top with another tortilla.
4. Spray a skillet with non-stick spray. Heat in medium-high heat and add the assembled quesadilla.
5. Cook for about 2-3 minutes or until the tortilla is golden brown. Flip and cook for another 2-3 minutes.
6. Transfer to a plate and let cool for a minute or two before cutting into triangles.
7. Serve with topped with a spoonful of strawberry jalapeño compote and additional fresh basil for garnish.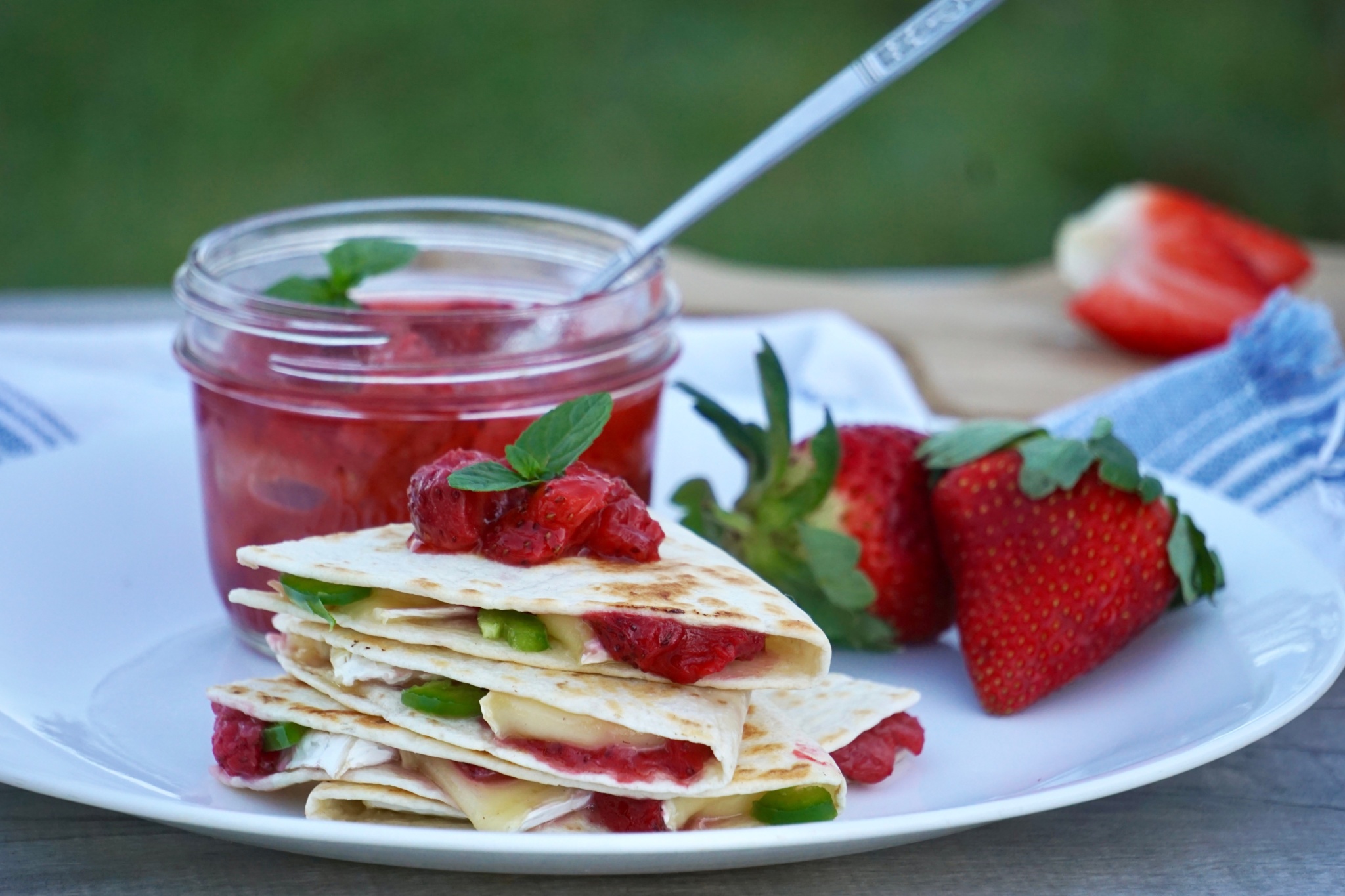 So pick up your Fresh From Florida strawberries at your favorite grocery. And be sure to check out these other delicious strawberry recipes.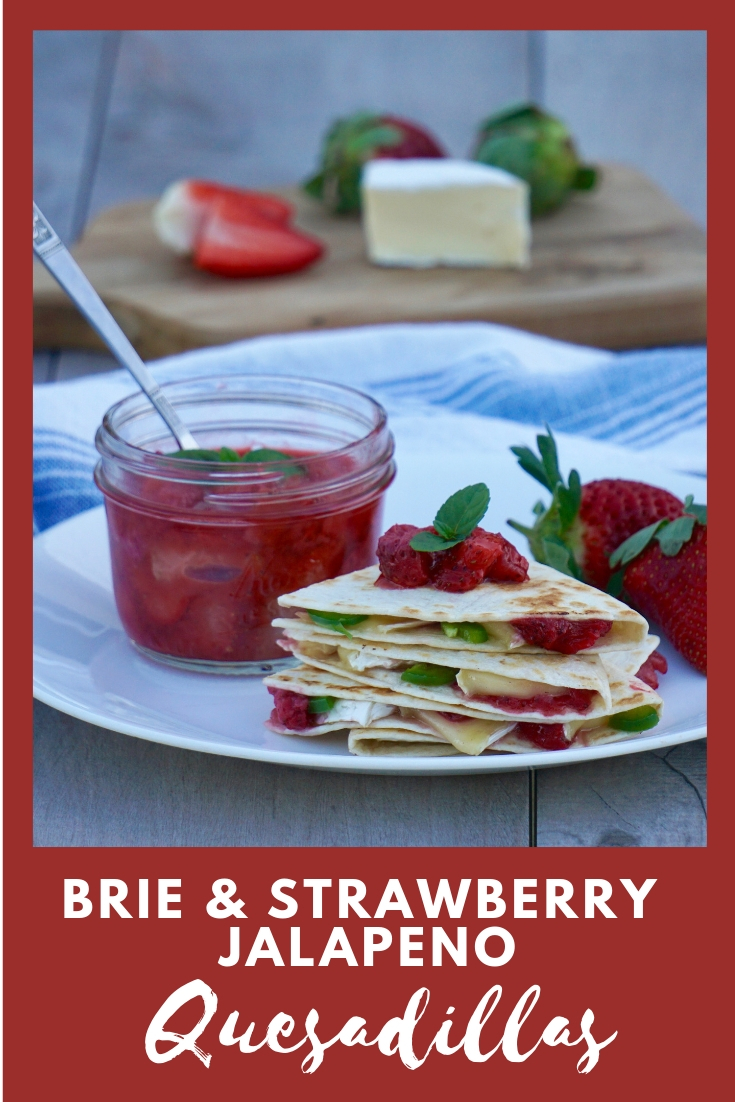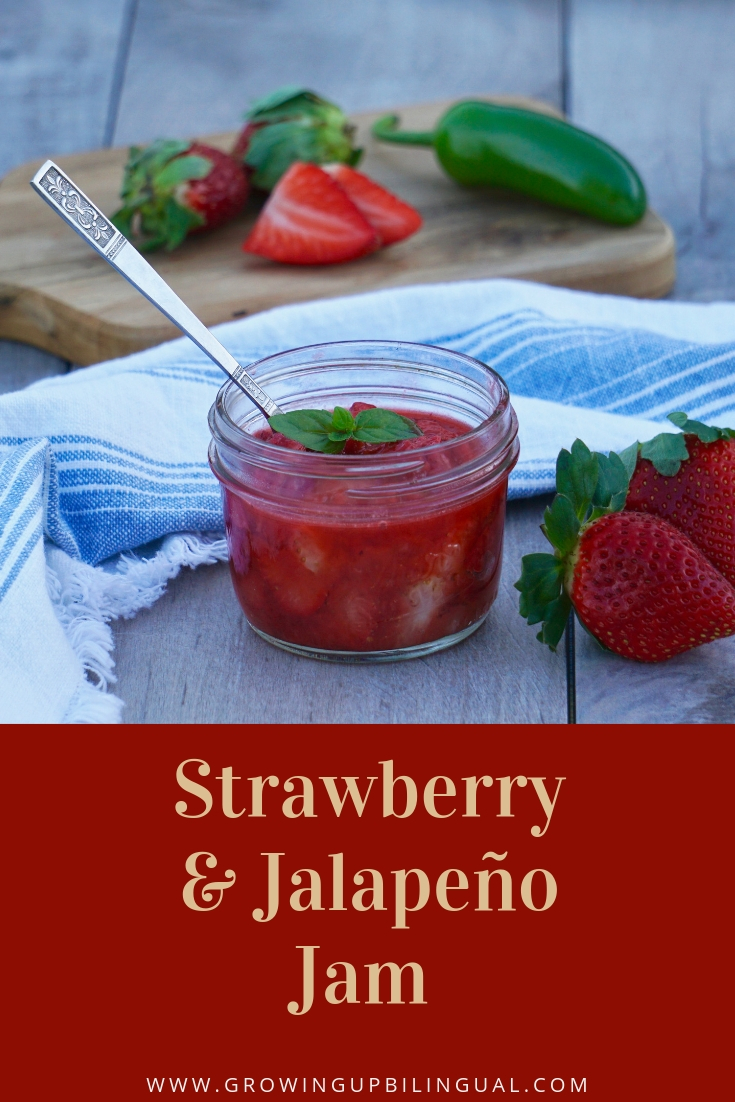 Latest posts by Cesar Diaz
(see all)