If you're planning a cozy dinner with your sweetheart, here's your chance to have some flirty fun in the kitchen together! Turn up the heat and play with these spicy dishes to make a deliciously sexy meal. From sassy shrimp to naughty peppers and hot desserts, here are the best Valentine's food ideas to make your romantic feast extra special!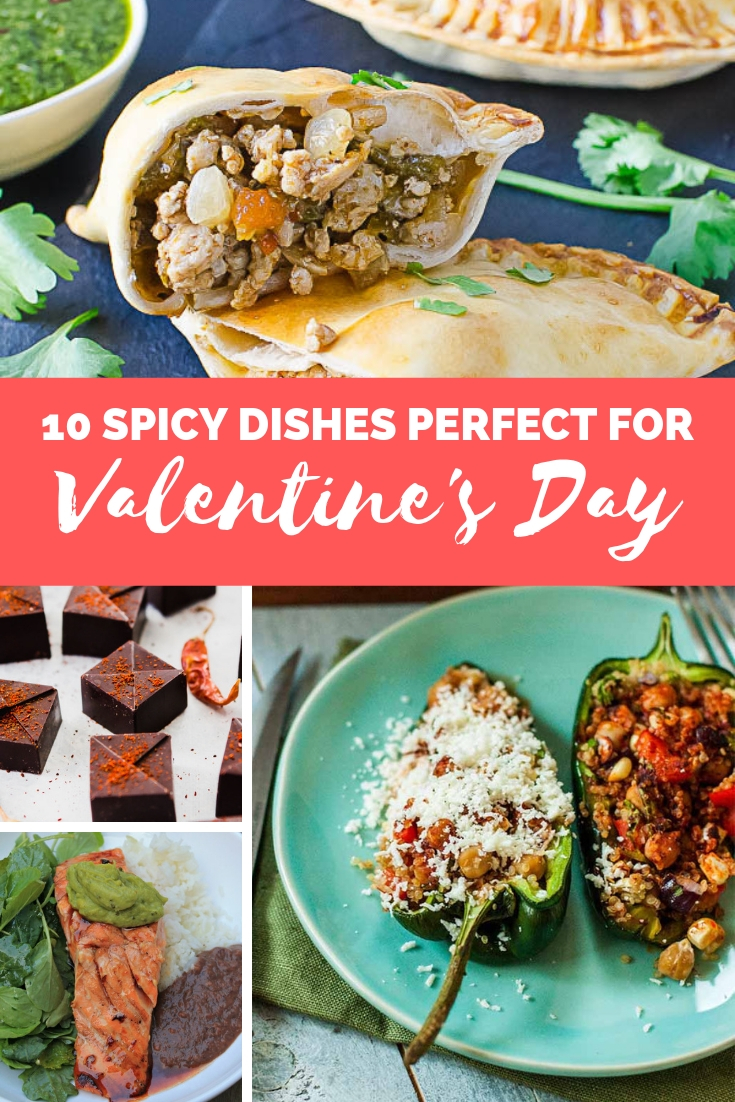 Spicy Recipes to Spice Up Valentines Day Dinner
Sharing a homecooked meal with your special someone on Valentine's Day is a wonderful way to celebrate the holiday. One great idea to spice things up on this romantic day is to cook a deliciously spicy meal for dinner. Or you could serve up a spicy dessert following the main course (I also highly recommend throwing in a couple of Valentine's Day cocktails if you want to really class things up!).
Making a romantic dinner for your partner is more personal and fun than dining out. I think the perfect Valentine's Day meal involves a lot of love, a touch of spicy ingredients, and a little Latino zing. And I guarantee you'll love these spicy Valentine's day foods! So however you wish to warm up the holiday, these delicious spicy dishes will make your Valentine's Day a little hotter.
Sexy and Spicy Dishes For Valentines Day
February 14th is a great opportunity to remind your loved ones how much you care. And these Valentine's Day food ideas are oh-so-romantic and easy to make. So whether you're celebrating your longtime relationship or spending the day with your friends for Galentine's Day, show your love by sharing a spicy dish together!
1. Stuffed Poblano Peppers | Foodal
Hello, Mexican food! This recipe for stuffed Poblano Peppers is a healthified and more true-to-the-roots Mexican dish than most things you find north of the border. If you are not familiar with Poblanos, they are mild green peppers that are fleshy and perfect for stuffing.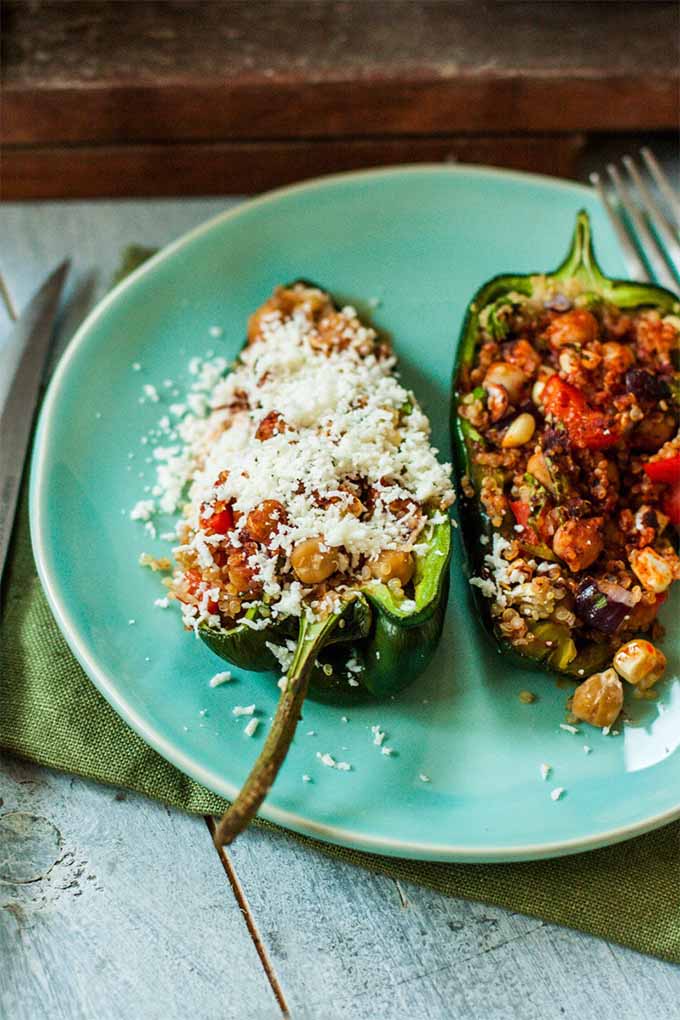 So try these delicious spicy dishes of grilled poblano peppers stuffed with chickpeas, bell peppers, serranos, corn, and quinoa, topped with enchilada sauce and cotija cheese. This vegetarian entree is sure to please your loved ones on Valentine's Day!
This slow cooker chicken mole is a delicious way to get all the great flavor of the traditional Mexican favorite without the effort. And rather than go through that slightly labor-of-love process of the traditional mole, blend all the sauce ingredients and let the slow cooker bring out and marry the flavors.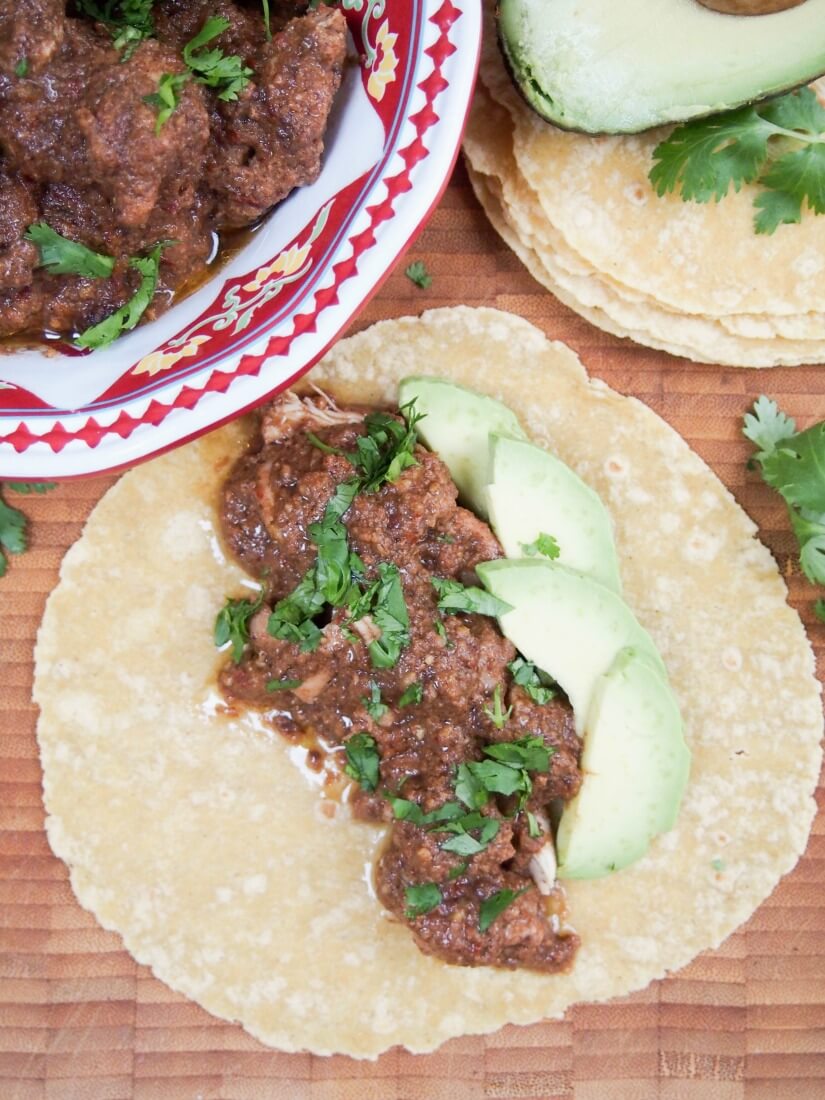 So try a bowl of chicken mole, with a wonderful combination of spicy chili, nuttiness, and a smooth gentle sweet undertone from chocolate. Serve this spicy food for Valentine's in a variety of ways – over rice, as a filling for tacos, or you could even have it with bread. However you serve it, you don't want to miss out on the delicious sauce!
3. Saucy Tomato Shrimp Bake-Topped Patacones | Cool Moms Cool Tips
This spicy recipe is simply loaded with flavor! Tomatoes, shrimp, and green plantains are a regular staple in Latino recipes, and of course, they make repeated appearances in lent menus. Better yet, it will make the perfect spicy dish for Valentine's Day!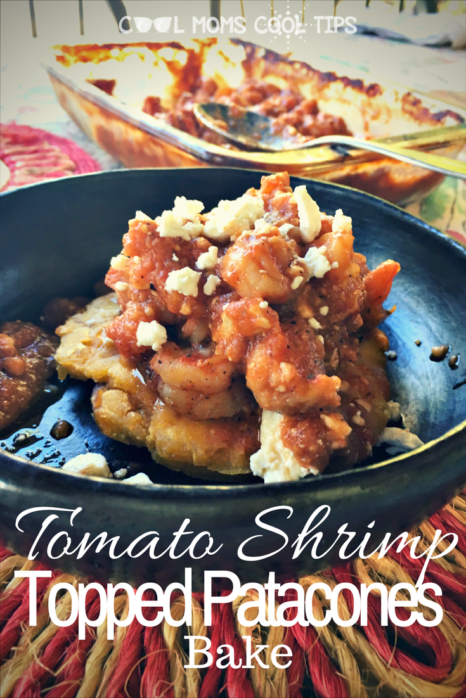 Chipotle Honey Glazed Salmon is grilled salmon, with the sweetest, spiciest glaze you'll ever taste. It may even be the easiest end-of-summer dinner to make, and you'll fall in love with it!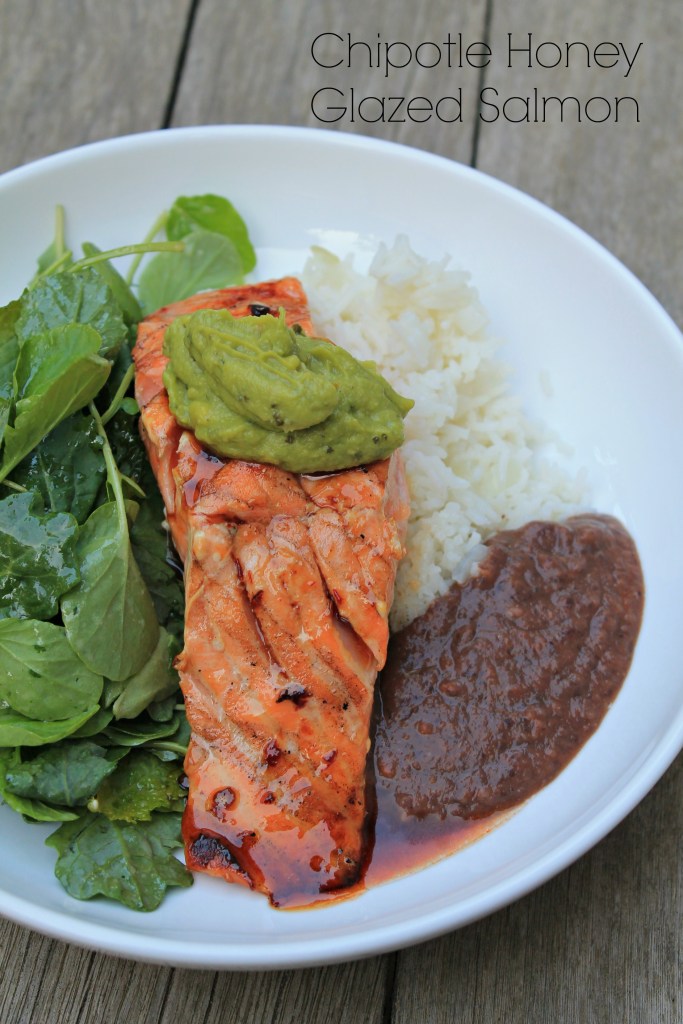 This spicy recipe is super easy – basically, drench the salmon in olive oil and season it with salt and pepper. Throw it on the grill while you whisk together honey and chipotle pepper glaze. Brush it, let caramelize, flip and repeat. Dinner is ready!
5. Hatch Chile Pork Empanadas | Garlic & Zest
Spiced, savory pork empanadas with a kick of fire-roasted hatch chiles and a fresh herb sauce! These spicy dishes are stuffed with ground pork, onions, and hatch chilies (plus a bevy of mouthwatering spices to stuff these empanadas).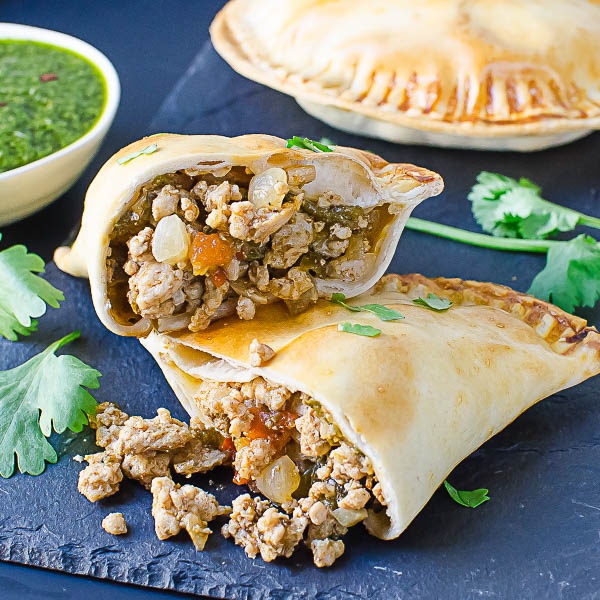 Good enough to eat right out of the pan but even better when wrapped in a flaky pastry — especially with a handful of melty cheese mixed in. Valentine's food ideas that are easier than you think to make! Delicious!
This authentic Barbacoa recipe is an easy slow cooker meal that makes the most amazing beef seasoned with chipotle peppers and other simple ingredients. Serve this spicy dish in soft or hard tortillas topped with cilantro lime rice, black beans, pico de gallo, guacamole, cheese, and sour cream. Yummy!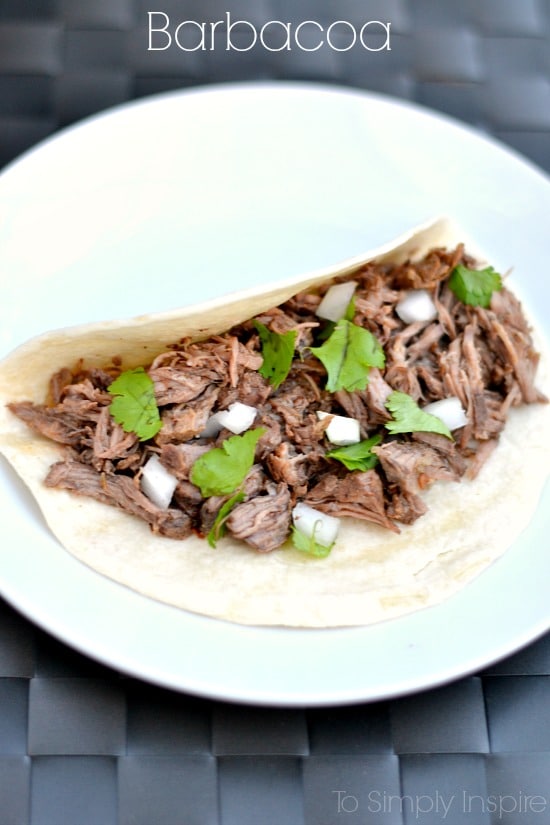 For this Valentine's food idea, add all the ingredients to your instant pot slow cooker before you leave for the day. Your house will smell completely amazing when you walk through the door. You'll have your Valentine's Day dinner ready to enjoy with your loved one!
7. Apple Honey Chipotle BBQ Pork Chops | Latina Mom Meals
You won't believe how simple this spicy Valentine's recipe is! Flavorful apple honey chipotle BBQ pork chops are a unique dish sure to please! In case you were wondering, chipotle is a smoked hot chili pepper used especially in Mexican cooking. And this Valentine's day food is perfect served with white rice, mashed potatoes, or a side salad for a low-carb meal.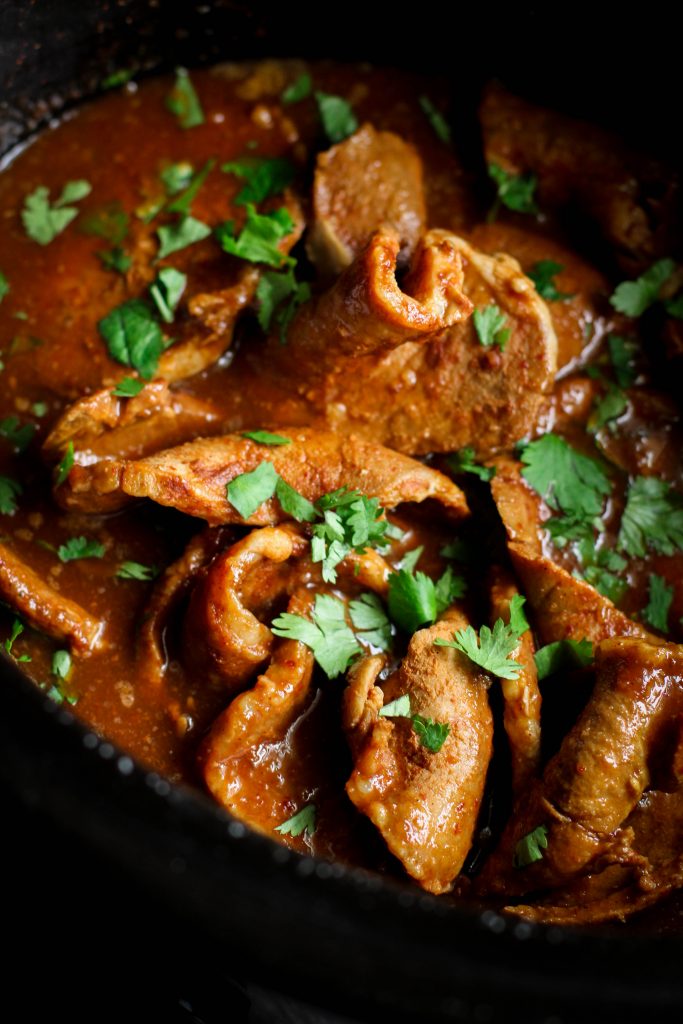 8. Mexican Hot Chocolate Cookies | Foodal
This recipe for Mexican hot chocolate is a smooth and spicy combination of flavors, infused with cinnamon, cayenne, and cocoa. You can really taste each of the key ingredients in every bite of this cookie. A lightly sweet, easily portable treat that combines dessert with the dark, bitter, and spicy flavor notes of the chocolate.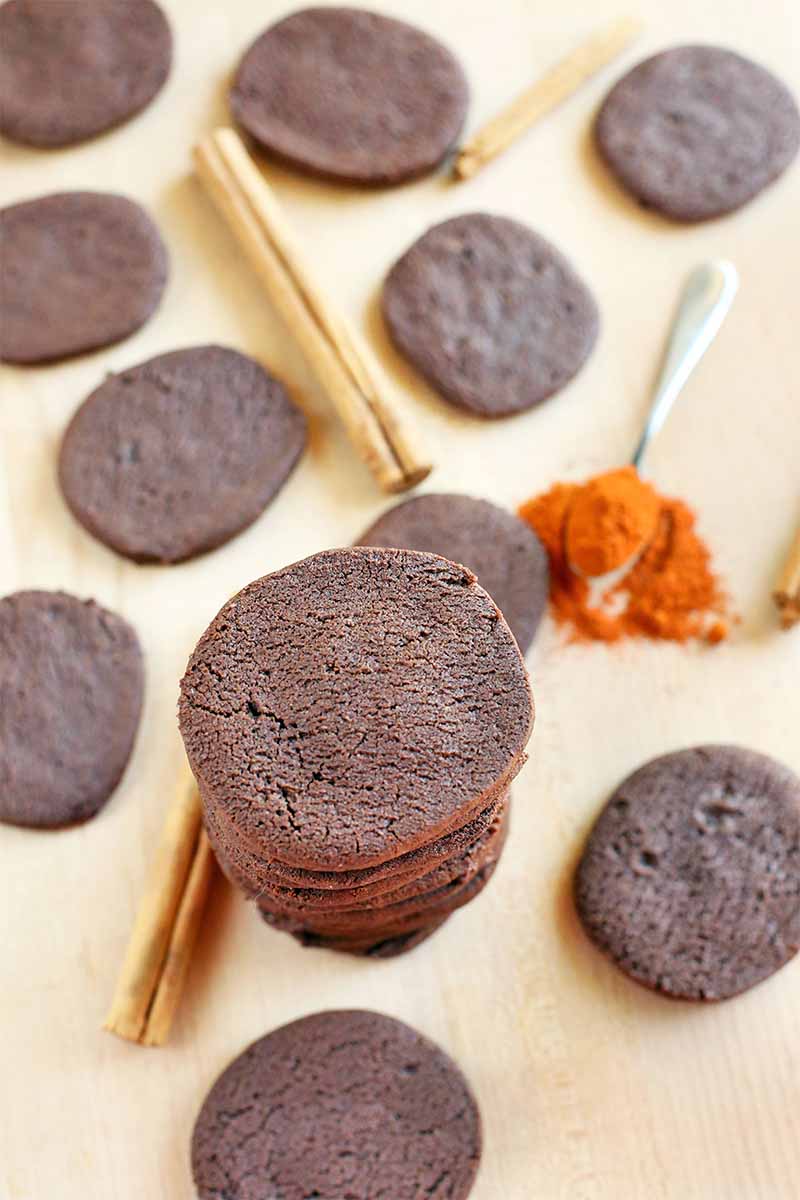 This is one spicy dish that you will continue to pull out throughout the year because it is a slice-n-bake cookie. It is easy to make, and even easier to eat. A Valentine's treat you won't be able to resist!
9. Mexican Spiced Dark Chocolate | A Clean Bake
Smooth, silky dark chocolate flavor coupled with a pungent spice mix that is sure to warm you up a little! It's so easy to make chocolate at home with just a few ingredients. This spicy dish takes very little time to make, and it's all prep time. You do not need to cook anything (besides melting the cacao butter in the microwave).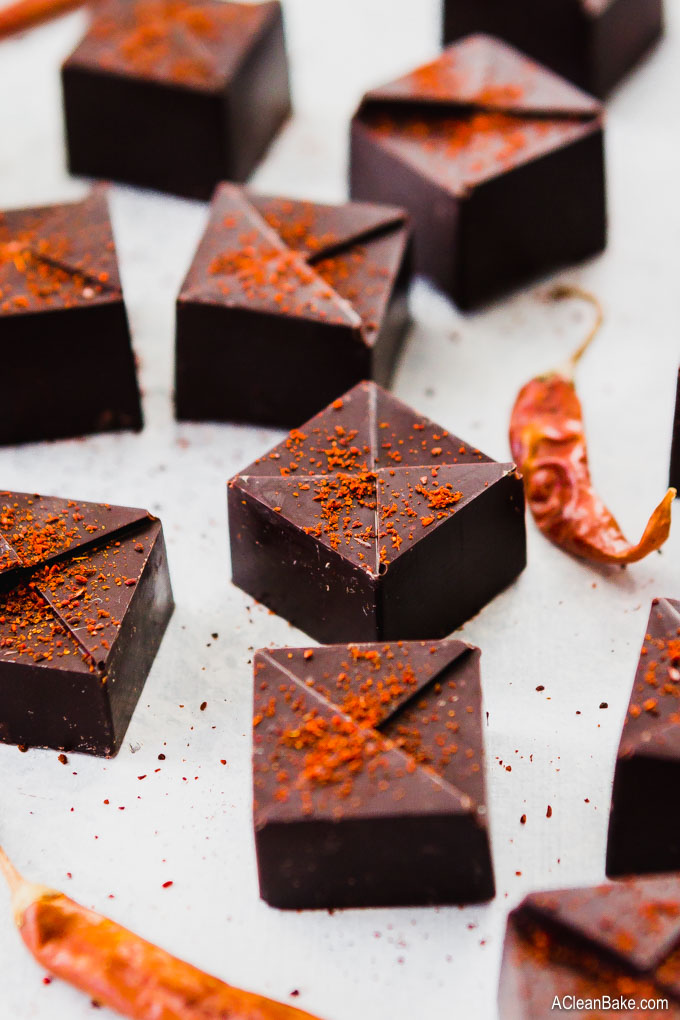 These tiny chocolates pack a punch of flavor that will bring you back to life. They are so dark-chocolatey that they taste almost coffee-ish, and they are sweetened just enough to take the bitter edge off. Try it and see for yourself!
10. Spiced Chocolate Shortbread Cookies | The Monday Box
Spiced Chocolate Shortbread Cookies are just right for this blustery, winter weather. Spicy notes of cinnamon and cayenne pepper add a unique depth to the rich chocolate flavor. Defrost your taste buds with each bite!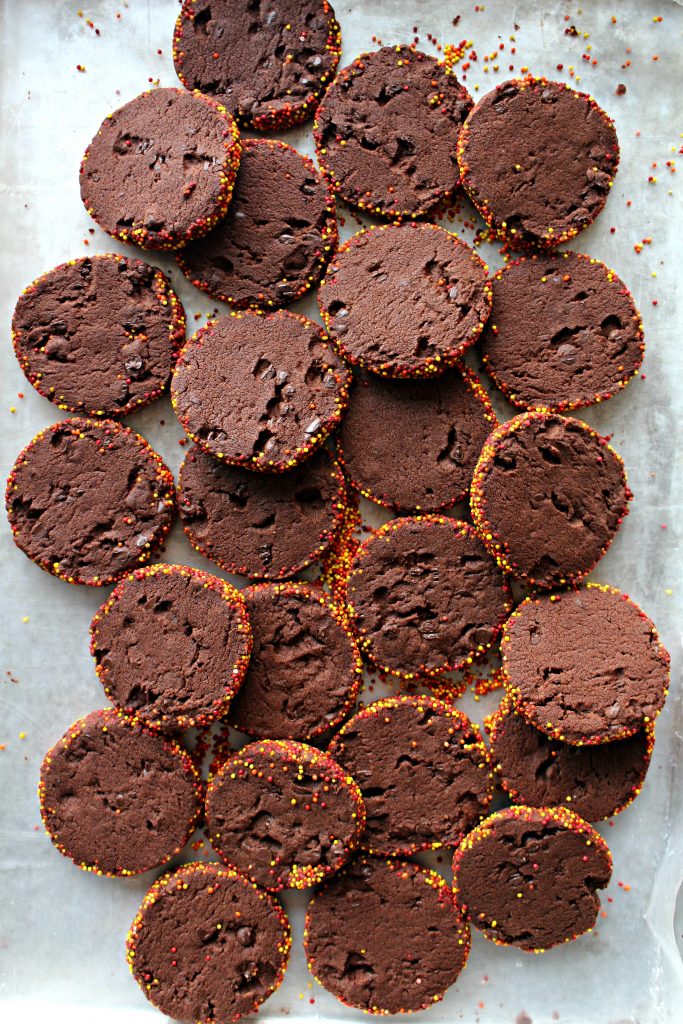 These delicious Valentine's treats are a crunchy, buttery, combination of chocolate and cinnamon with a gentle, warm finish. It is like getting a hug from a cookie, the perfect spicy food for Valentine's Day!
End your lovely date with a warm cup of this delicious hot chocolate! the spiciness of the ancho peppers gives this Valentine's recipe a whole other dimension. It turned into a grown-up drink that is made to be sipped on cold winter nights. Enjoy!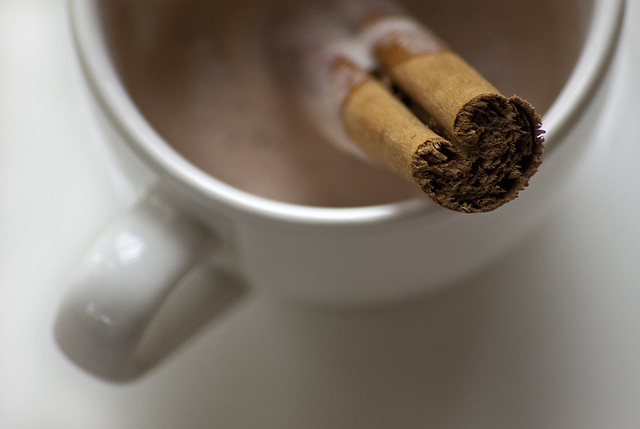 More Creative Valentine's Day Ideas You'll Love
What better time than Valentine's Day to show your loved ones what they mean to you? And maybe you are looking for out-of-the-box ideas for gifts that reflect the love you have for them. So here are some of the best romantic ideas to make this year's Valentine's Day special. You can thank me later!
From chocolate mousse and the classic chocolate lava cake to chocolate bombs, chocolate flan, and chocolate-covered apples, there are many chocolate desserts here to choose from. So whether you're celebrating with your honey or making Valentine's treats for the kids, there is a delicious chocolate recipe to wow all your loved ones!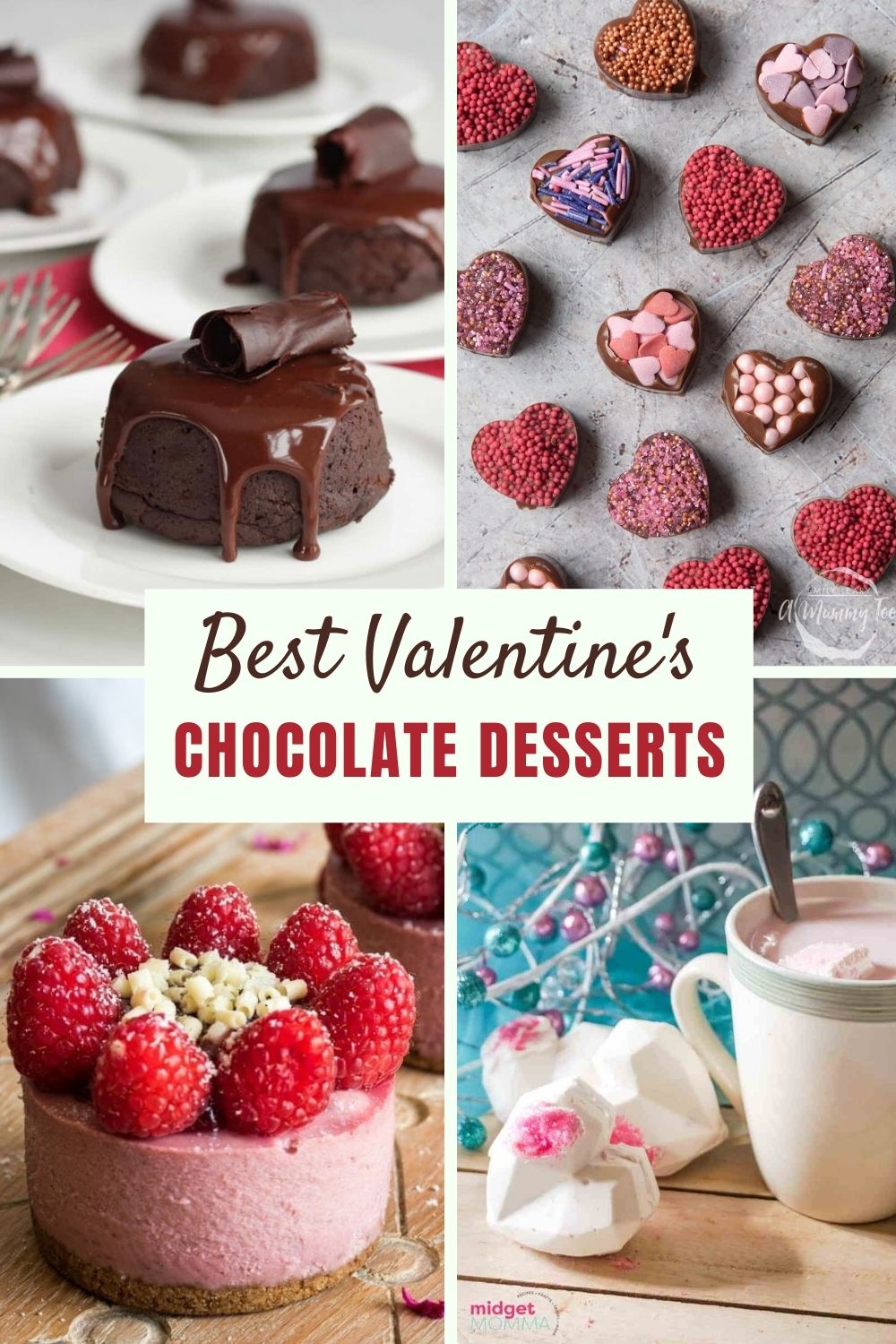 Whether planning to surprise your sweetheart with breakfast in bed or are looking for a cute kid-friendly Valentine's breakfast, you're sure to find a Valentine's recipe good enough to fall in love with. From fluffy heart-shaped pancakes and delicious breakfast casseroles to fancy egg recipes, and vegan Valentine's breakfast ideas, there's something here for everyone!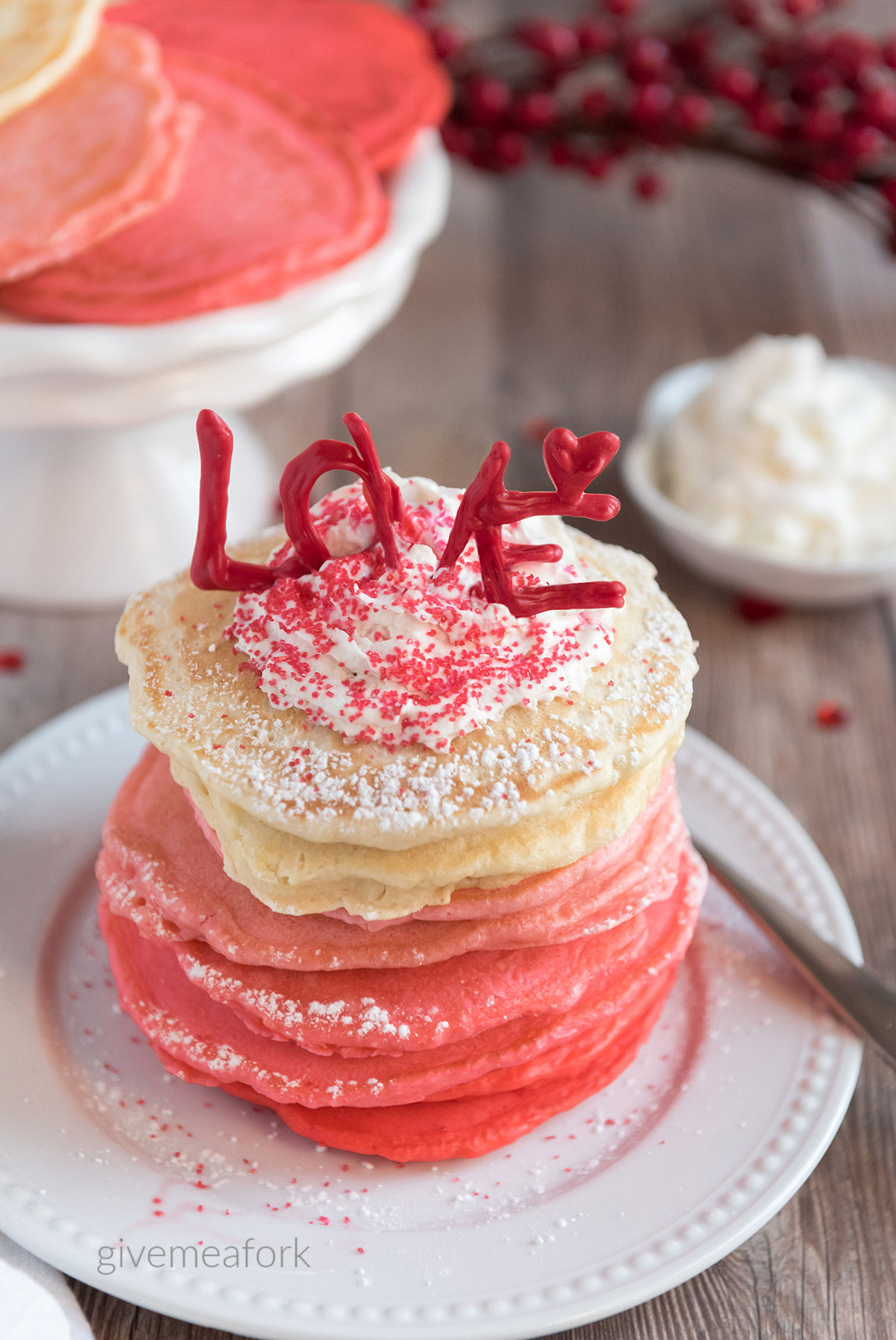 if you're looking for a great way to surprise your loved one, a Valentine's Charcuterie Board is a great way! So I have rounded up some of the prettiest (and, dare I say) easiest Valentine's charcuterie board ideas. From Valentine's dessert grazing boards and cheese platters to Valentine's platters and snack boards, there's something for everyone!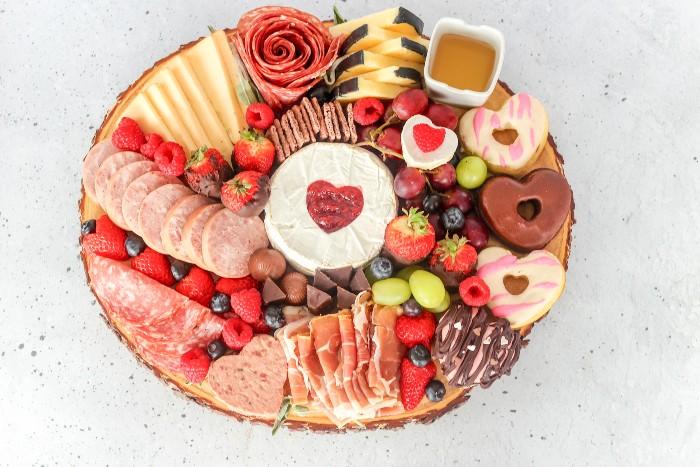 I didn't think there was any way to improve on the perfection that is chocolate flan. Yet this Nutella chocolate flan does just that by combining the delicious taste of chocolate Nutella with the soft, creamy texture of flan. Topped with fresh fruit, this Nutella flan is the ultimate heart-shaped chocolate dessert!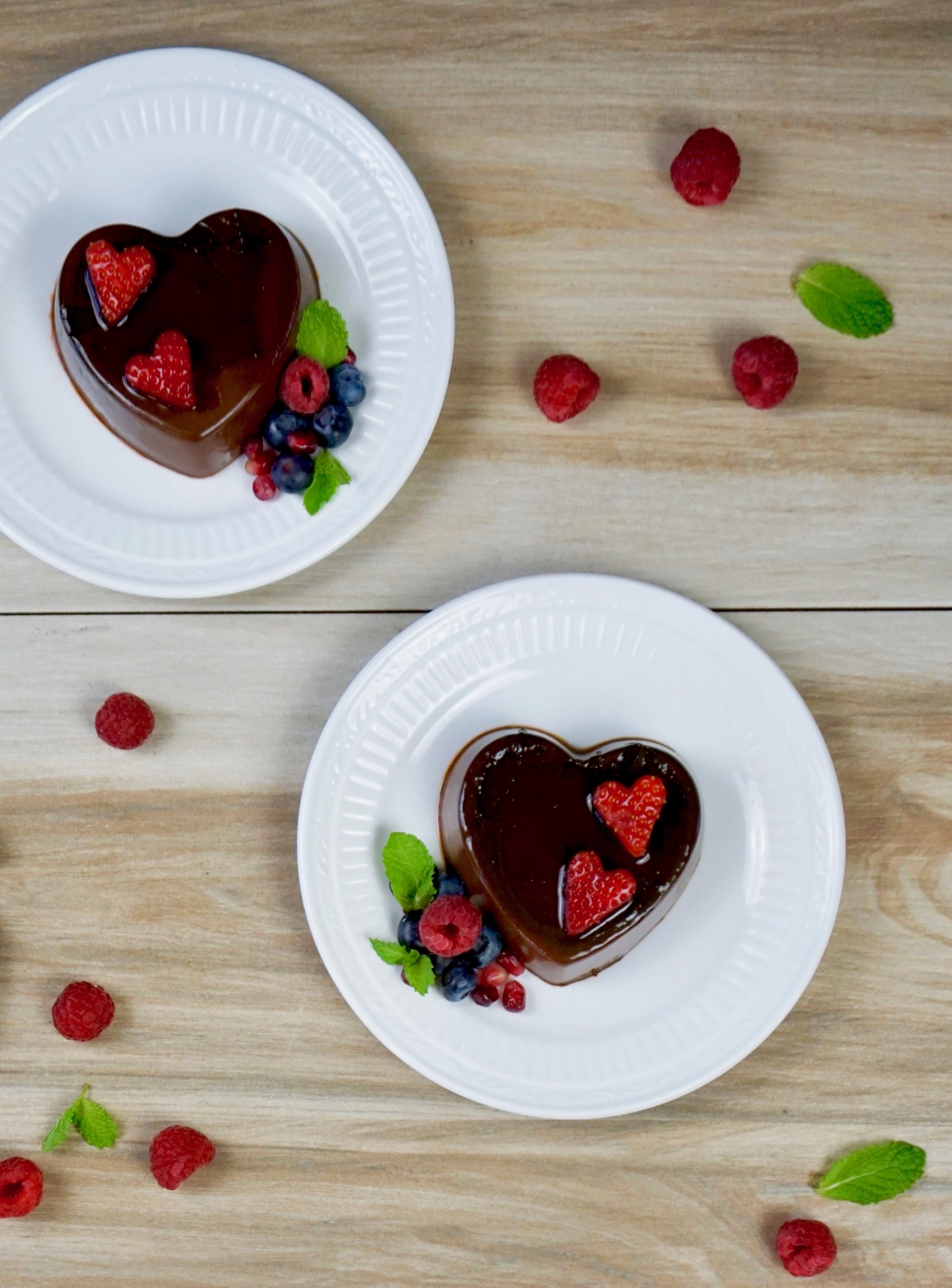 What I love the most about this Valentine's breakfast charcuterie board is that you can include all your favorite breakfast foods. From pancakes and waffles to eggs and cinnamon rolls, you can add lots of different things to your breakfast board to make it your own.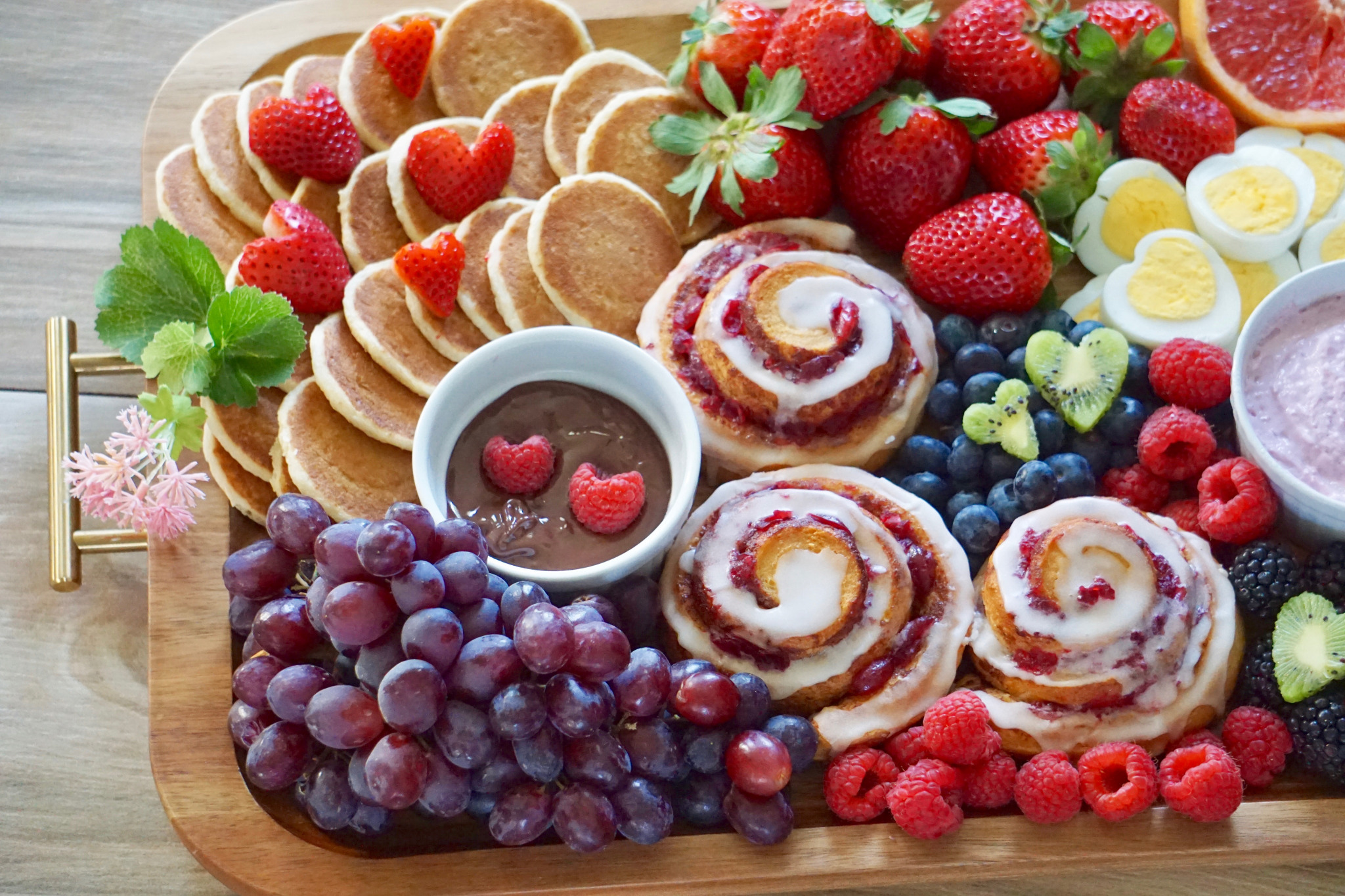 Valentine's is one of those days that inspire us to create something that shows our loved ones how much we care. But sometimes, we don't have the time to spend hours doing a complicated DIY project. So here are lots of DIY Valentine's crafts that are easy to do, and for most of these, you will not have to spend much time or money.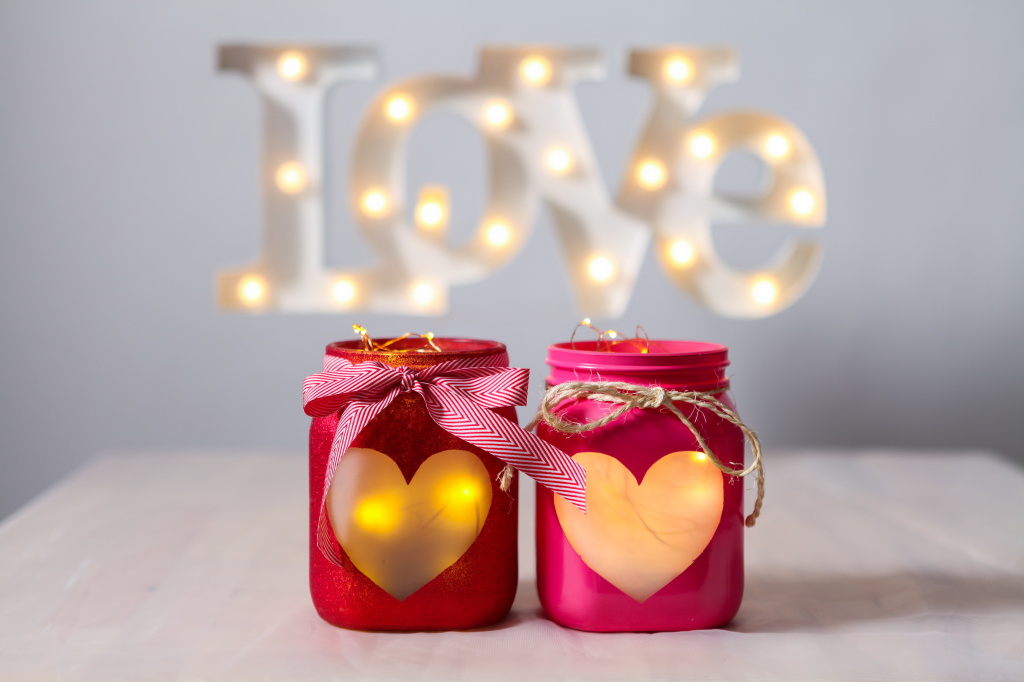 These boxes are perfect for Valentine's or any other occasion, so go ahead and print them. Have some fun with these cute and super easy-to-make DIY paper boxes!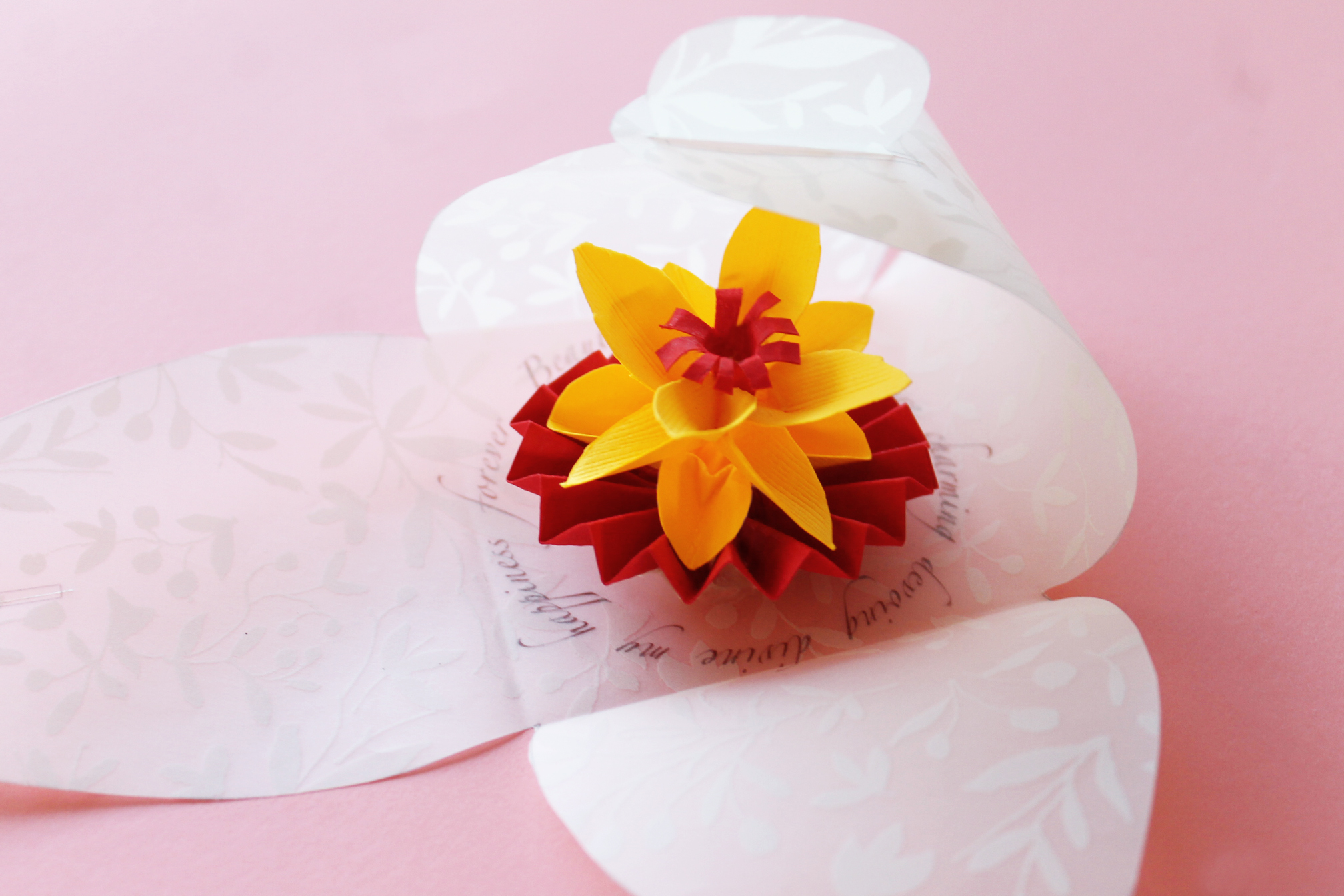 If you're looking for ways to entertain the little ones this Valentine's Day, you will find lots of easy and cute Valentine's crafts for kids here. From Valentine's cards to free Valentine's printables, there are many fun activities to choose from.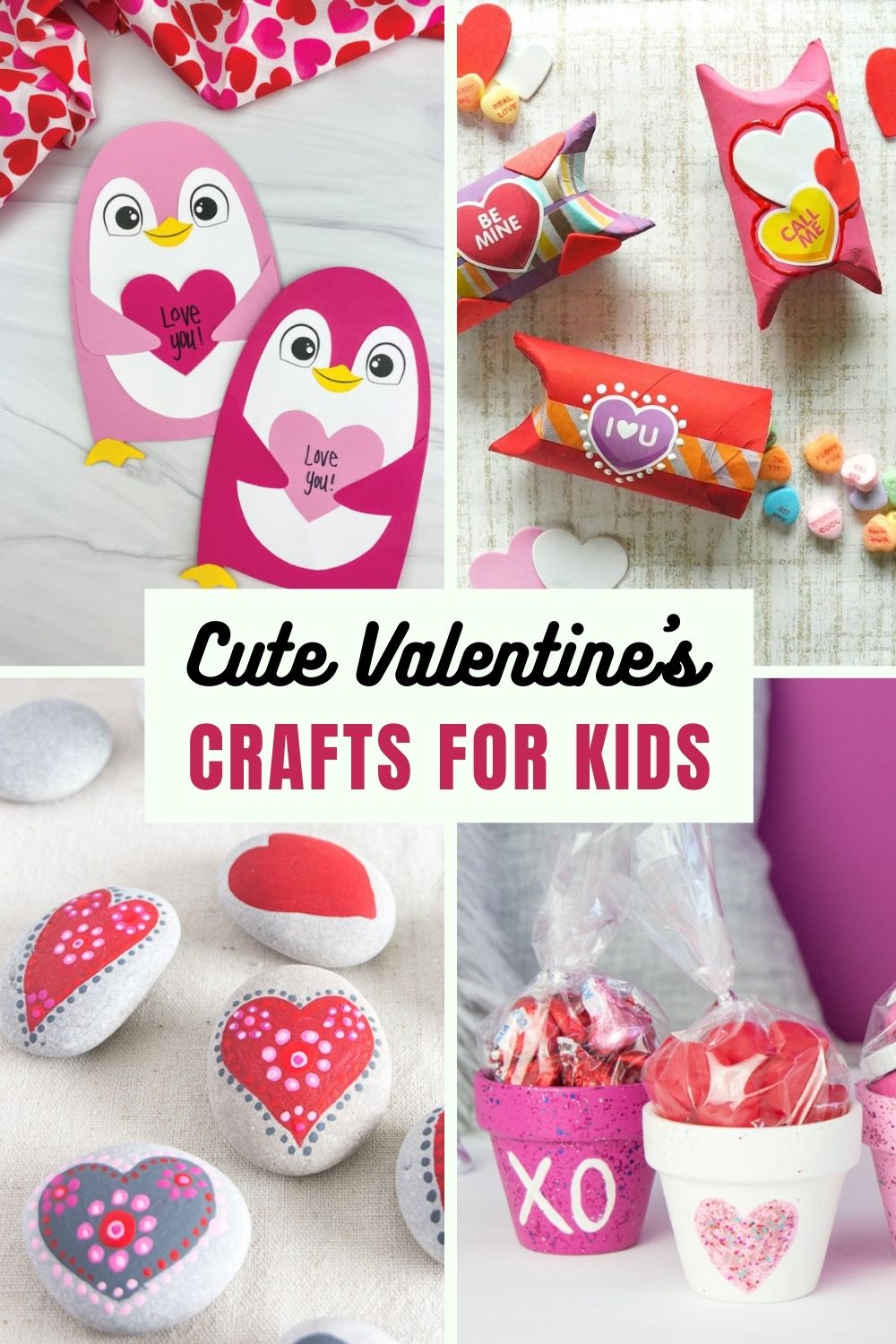 Compensated affiliate links are used in this post. In addition, as an Amazon Associate and member of other affiliate programs, I earn from qualifying purchases.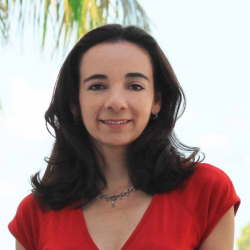 Latest posts by Paula Bendfeldt-Diaz
(see all)