This blog post has been sponsored by the Vidalia Onion Committee. Links featured within, not inclusive of the official Vidalia Onion Committee website or previously sponsored content, are not sanctioned by the Vidalia Onion Committee.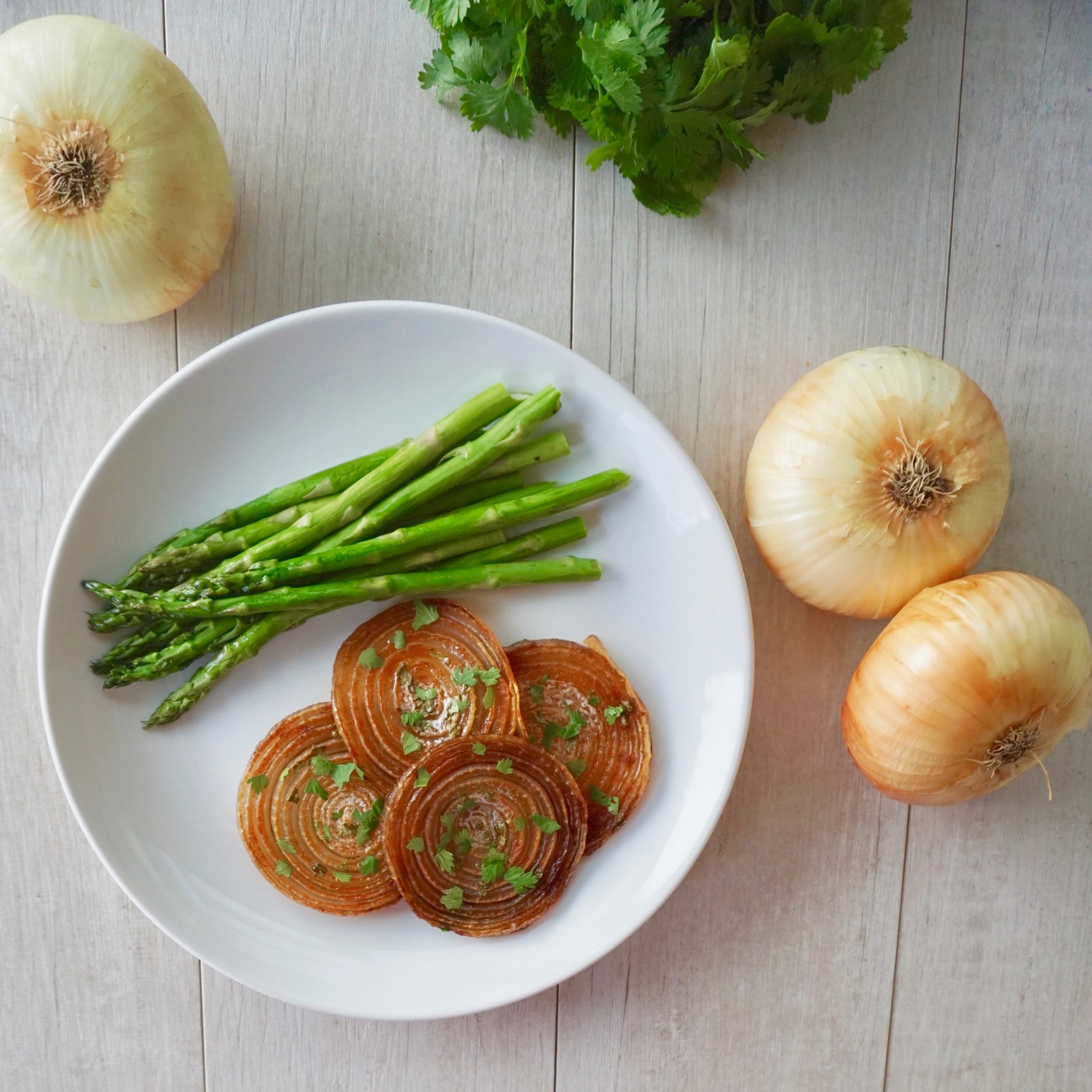 This recipe for chipotle slow-roasted onions makes for the perfect side dish. If you're tired of green beans and mashed potatoes and are looking for something different to accompany your favorite steak these roasted onions are the way to go. These chipotle slow-roasted onions are sweet and spicy and make an excellent side dish. This vegan recipe is also excellent to accompany meatless options like portobello mushroom steaks.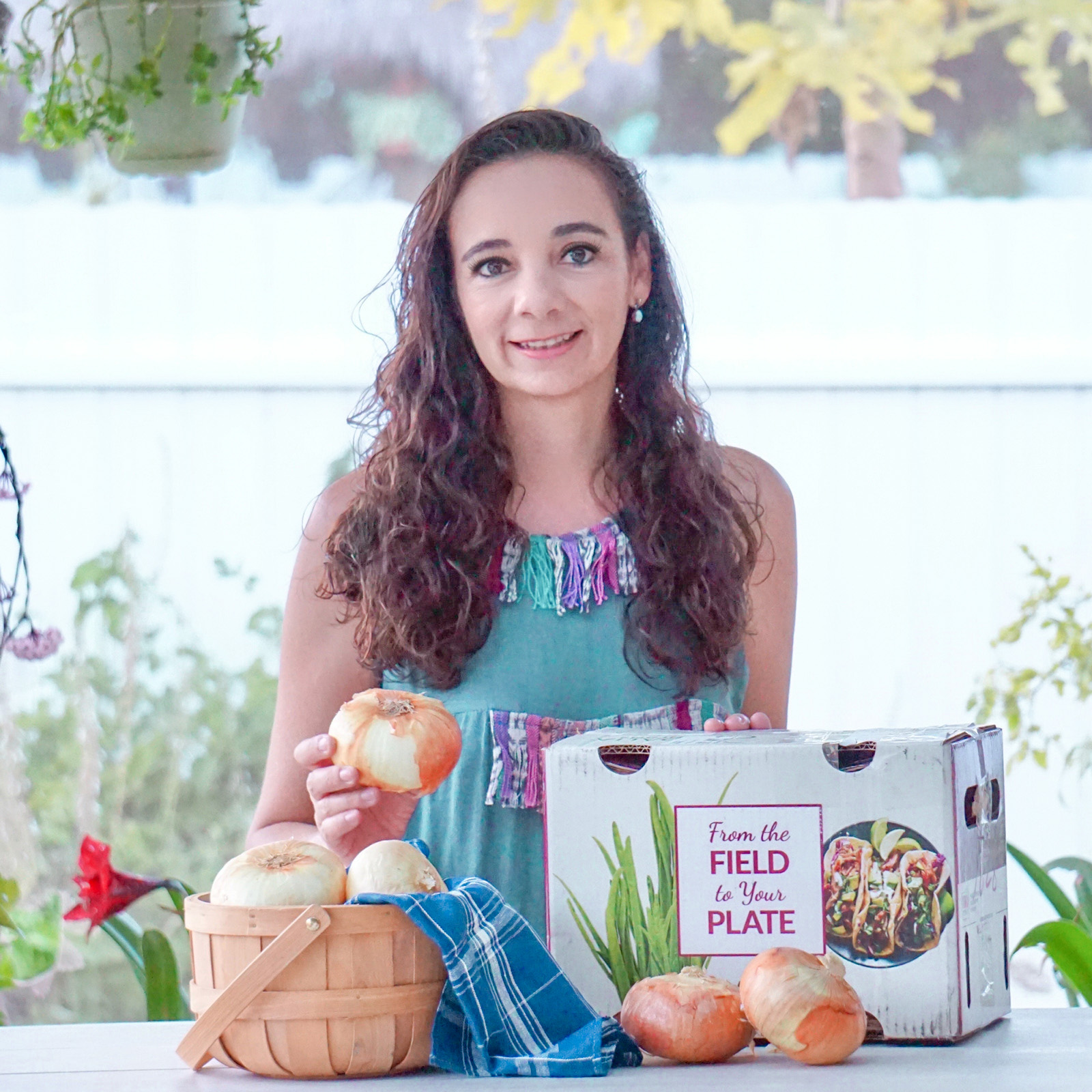 I have been eagerly waiting for Vidalia onion season to begin and was so excited when my Vidalia onions arrived. The first recipe I made, just as soon as I received my box of Vidalia onions, is a new creation that I had never made before. I love the sweet taste of Vidalia onions so much that I decided to create a side dish that really brings out their delicious flavor and is all about the onions.
These slow-roasted chipotle onions came out amazing and they got devoured in no time. What's not to love; from the caramelized outer layer to the creamy center filled with flavor and just the right among of heat!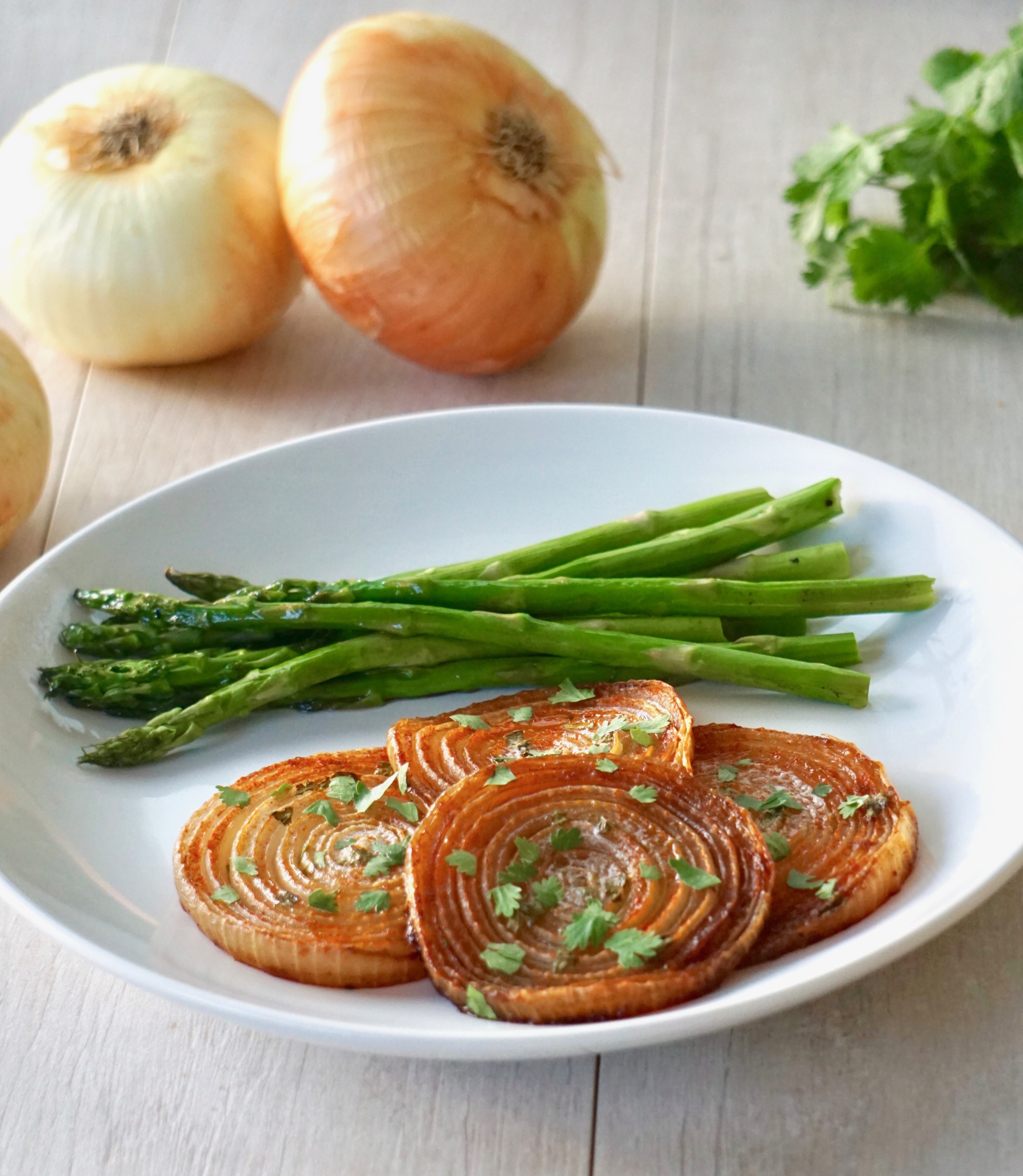 Most people may not think of onions as a side dish but believe me, this recipe is well worth giving it a try. These came out so delicious! I can not wait to make some other variations of these slow-roasted onions as they are now one of our favorite side dishes!
How to make chipotle slow-roasted onions
For starters, I marinated the onions with a mixture of vinegar, brown sugar and chipotle. Then I slow roasted them in the oven and served them as a side dish.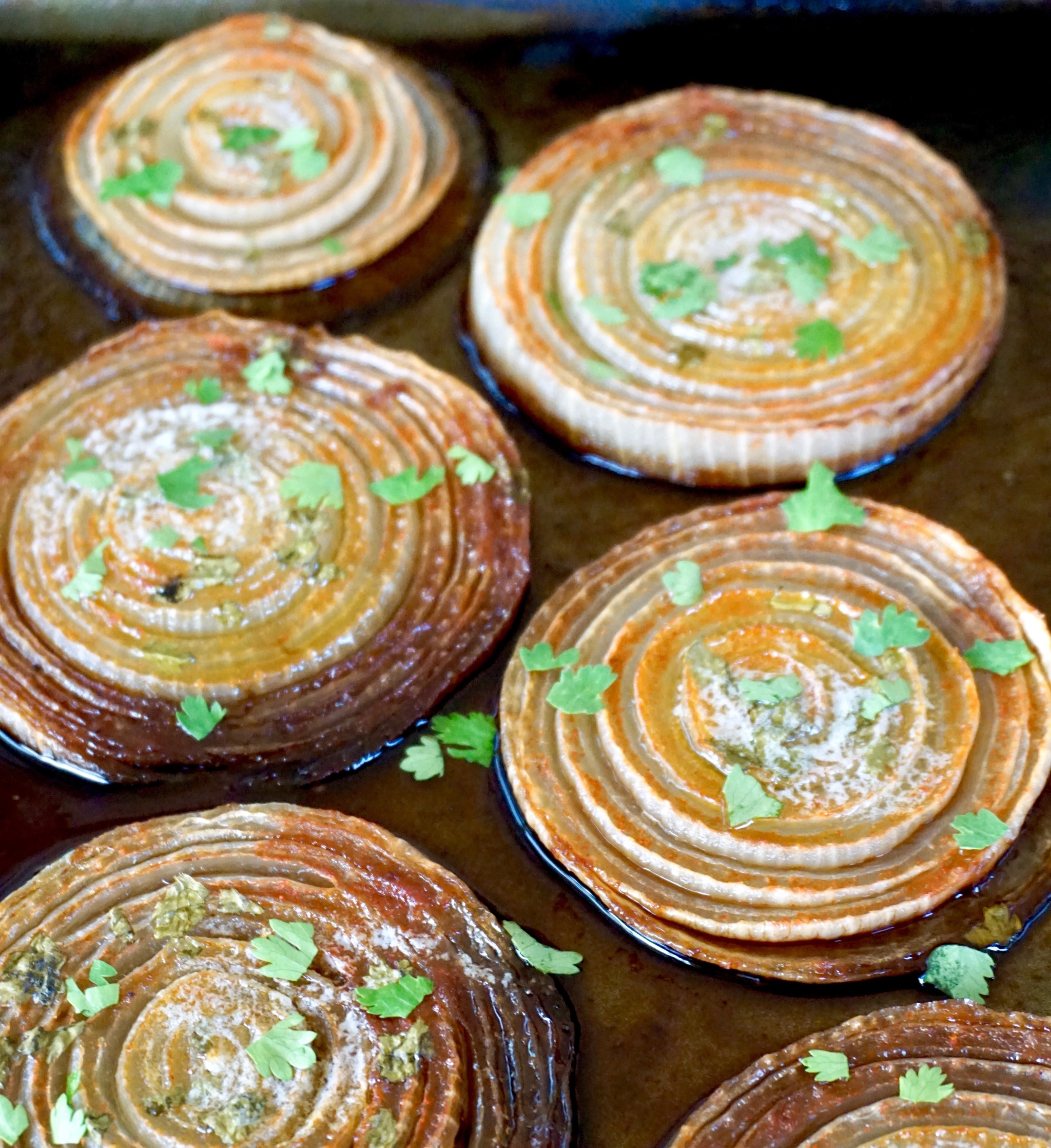 Using Vidalia onions for this roasted onion recipe really makes a huge difference because Vidalia onions have a uniquely sweet taste and that sweetness combined with the smoky and spicy flavor of the chipotle takes this onion side dish to a whole new level.
What are Vidalia Onions?
Not all onions are created equal. Vidalia onions' sweet and unique taste is like no other and that is why I am so excited to start cooking with Vidalia onions now that they are in season. Did you know that Vidalia onions are the first sweet onions and they are only harvested by grower artisans in Georgia, nowhere else? Not only that but Vidalia onions are only available from April to August and that is why I am already planning all sorts of delicious recipes this Vidalia season!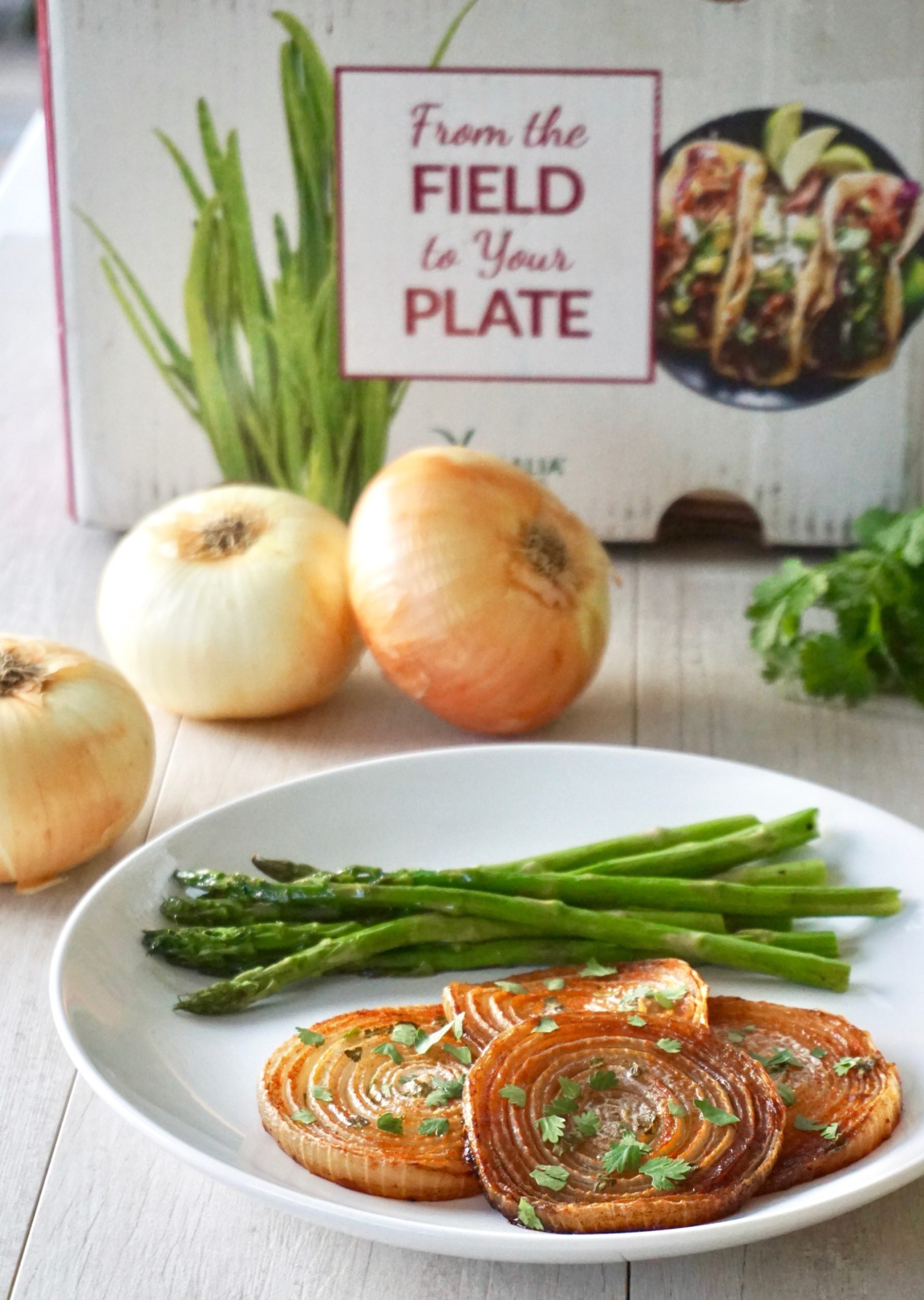 You can get Vidalia onions in your local grocery store starting on April 12. Share what your favorite Vidalia recipes are and find more great ideas on how to use Vidalia onions every day by using the #OnlyVidalia on social media. You can visit vidaliaonion.com for more information and delicious recipes!
Other delicious Vidalia onion recipes:
I am a huge fan of Vidalia onions and every year I wait for Vidalia season to start and cook them all summer long. You can check out some of my other Vidalia onion recipes here: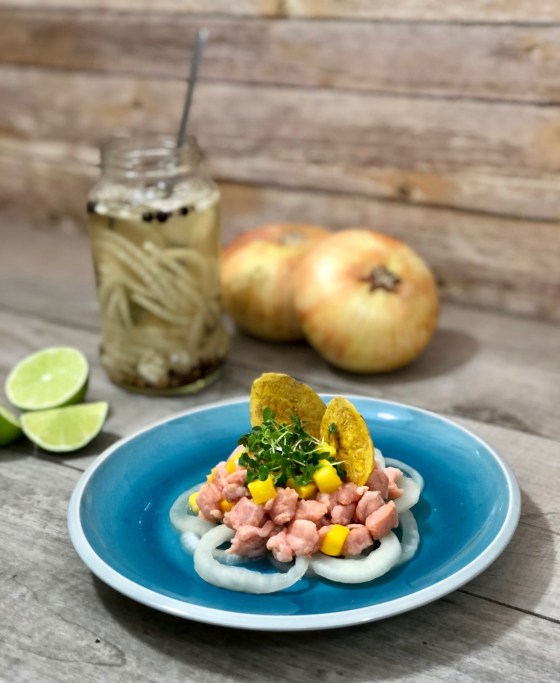 Chipotle Slow-roasted onions
Ingredients
1 cup vegetable broth

1/2 cup red wine vinegar

2 tbsp brown sugar

1 tablespoon chipotle adobo sauce

1 tsp fresh cilantro chopped

1/2 tsp salt

1/4 tsp black pepper

4 large Vidalia Onions, sliced

4 tbsp butter

1 tsp fresh rosemary chopped
Instructions
To make the marinade mix together the vegetable broth, sugar, chipotle adobo sauce, cilantro, salt, and pepper.

Trim the ends of the Vidalia onions and cut each one in half horizontally, leaving the skin on.

Place the marinade in a baking pan that is large enough to hold all of the onion halves. Then place the onions in the pan. Cover and marinate overnight in the refrigerator.

Preheat oven to 400°F.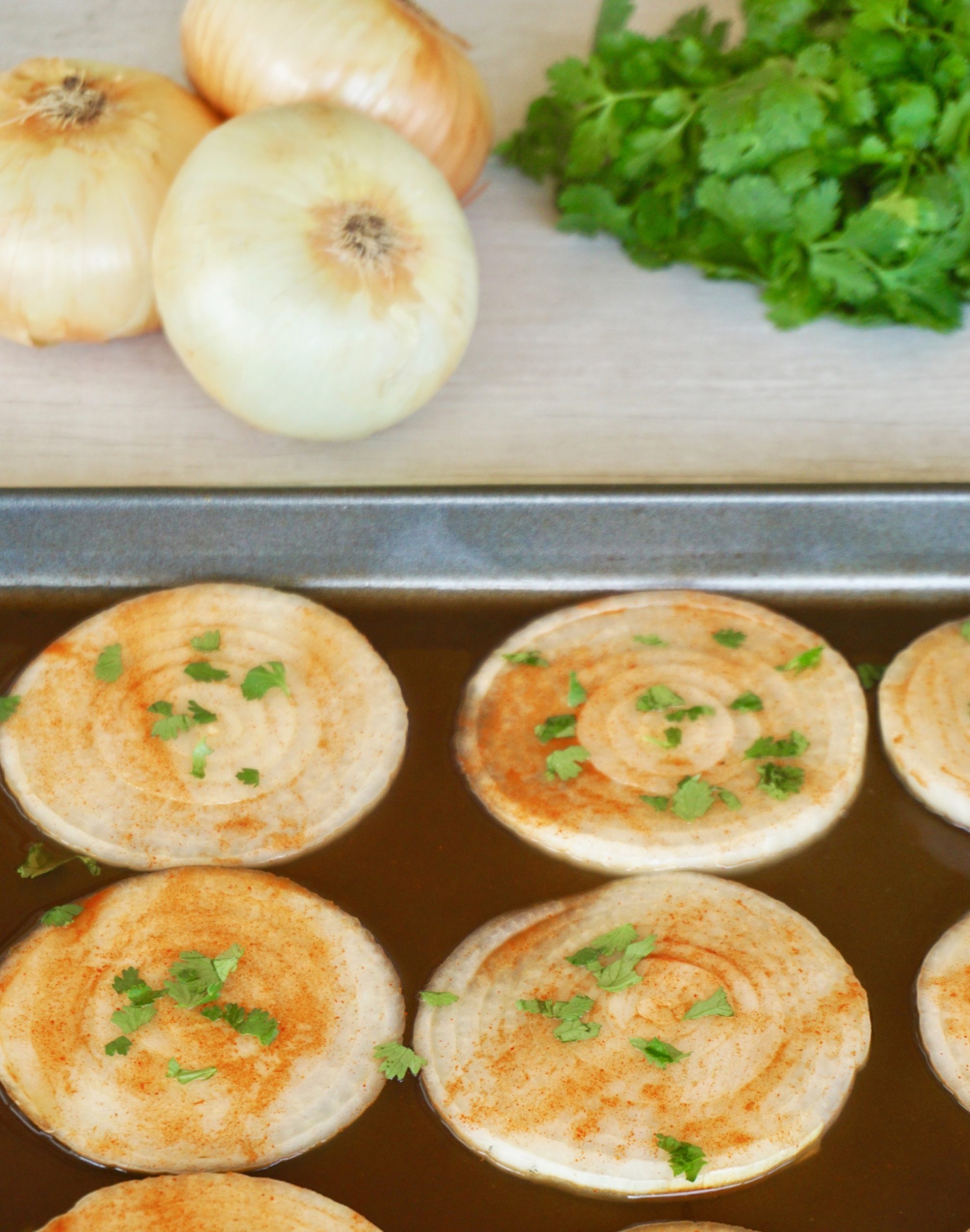 Flip the onions over in the marinade. Top each onion with 1/2 tablespoon of butter and remaining teaspoon of cilantro.

Roast uncovered in the oven for 1 hour or until golden brown, basting once or twice during roasting.

Remove from the oven and sprinkle with fresh cilantro.

Remove the outer skin and serve while still hot.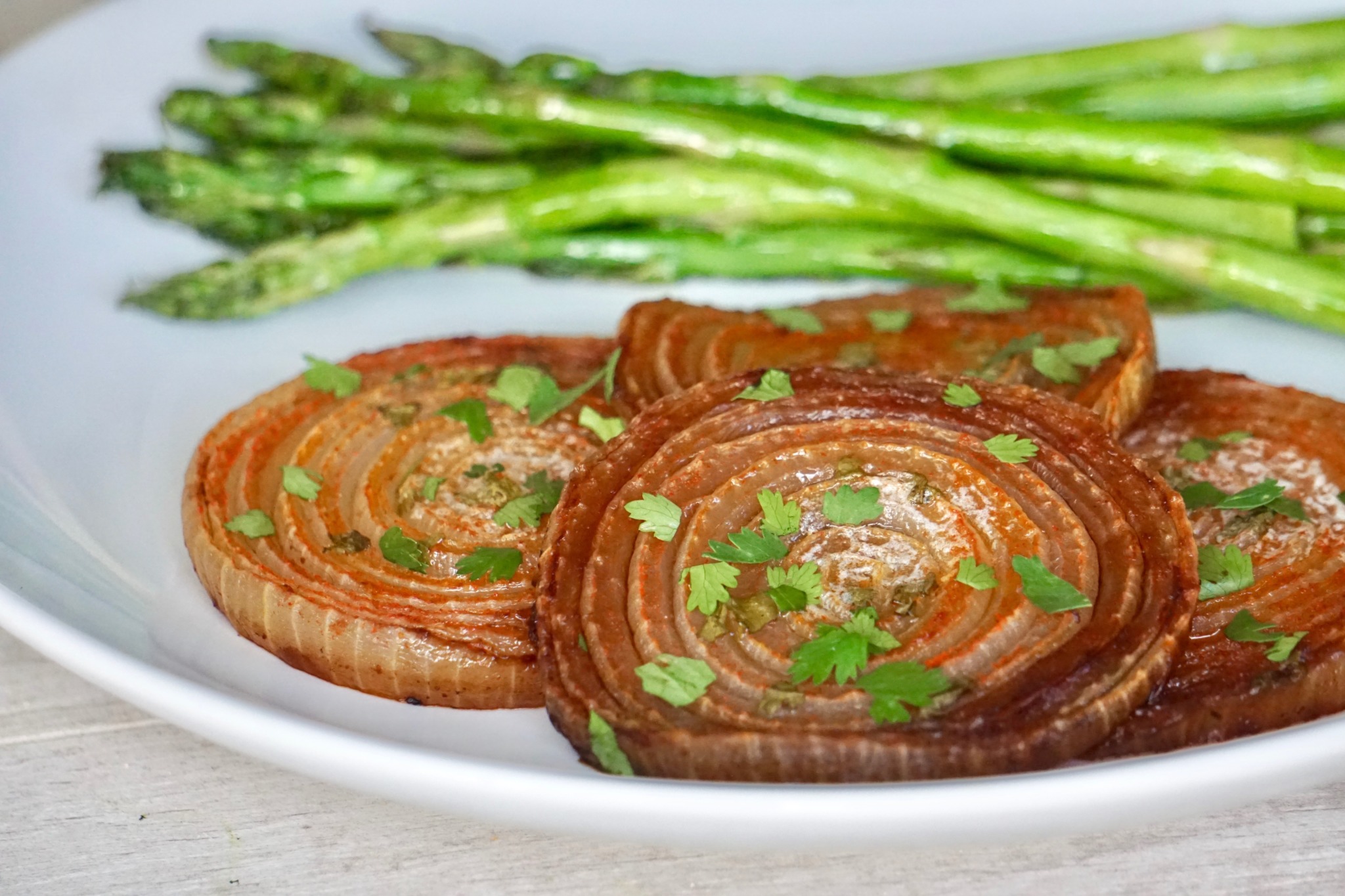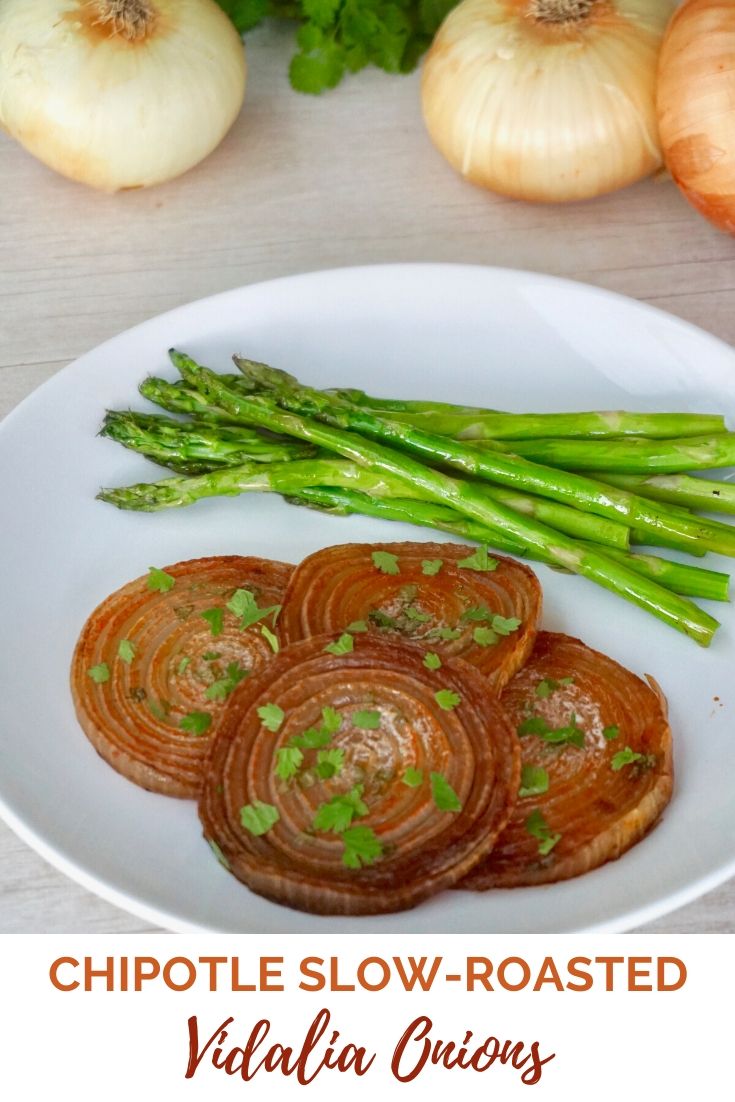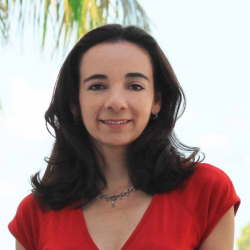 Latest posts by Paula Bendfeldt-Diaz
(see all)