This is part of a sponsored collaboration with ViveMejor and DIME Media. However, all opinions expressed are my own.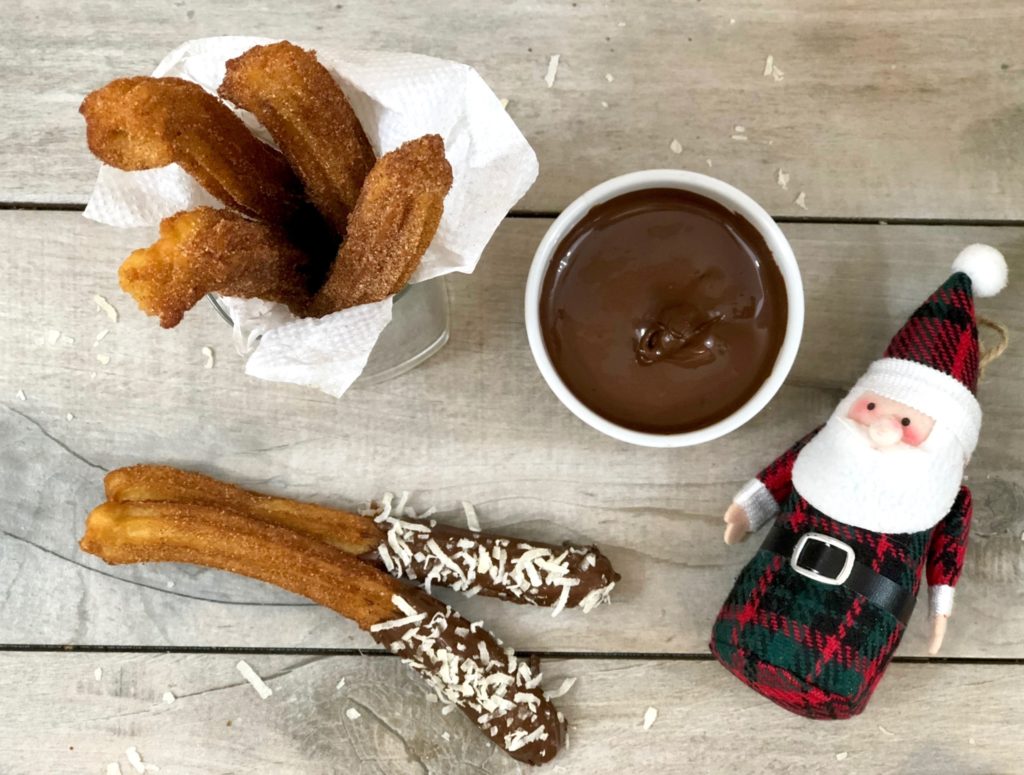 There are things that make Christmas special, familiar and magical: the sound of drums and chirimillas playing during Las Posadas, the smell of fresh pine, manzanillas and warm ponche de frutas and the taste of tamales, ponche and churros.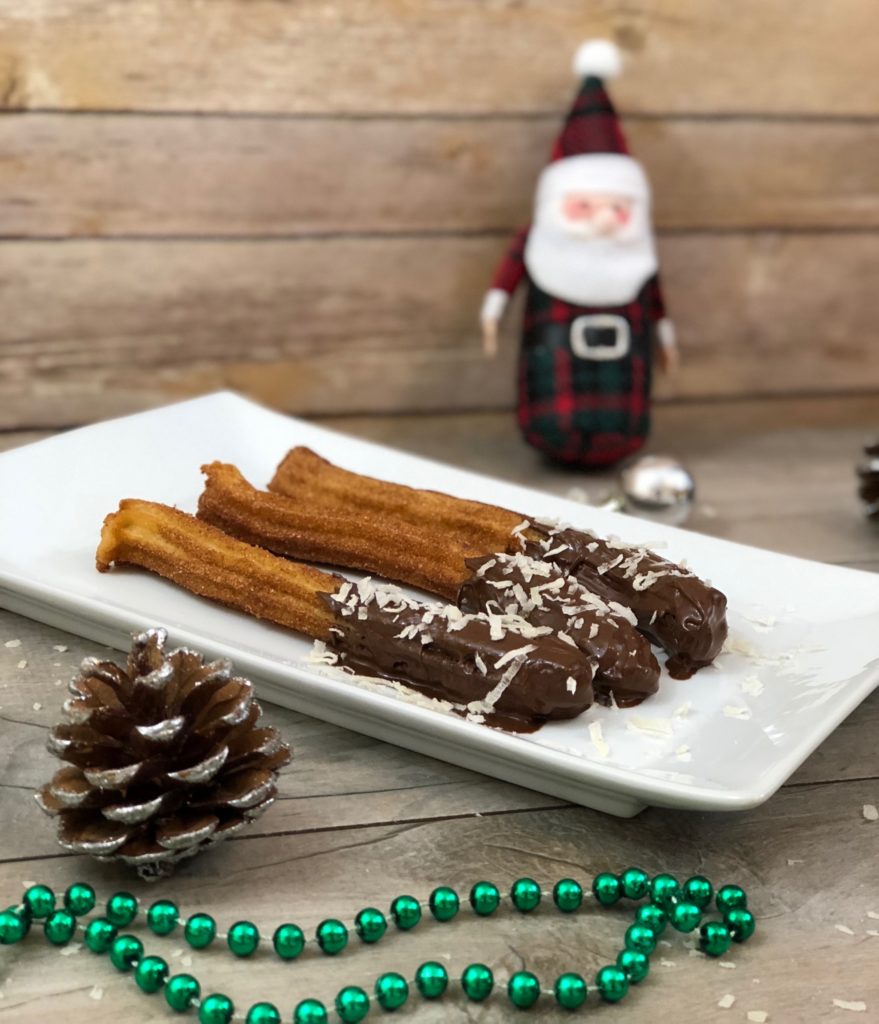 For our family traditions are very important and one of our favorite traditions is spending time together in the kitchen making holiday treats. Every year we leave a little treat for Santa. Most kids will usually leave cookies and milk for Santa but in our home we're starting a new tradition. We wanted to share some of our cultura with Santa Claus so we decided to leave him one of our favorite sweet treats: chocolate dipped coconut churros. To make this a super special treat for Santa we dipped our churros in chocolate and sprinkled with some shredded coconut.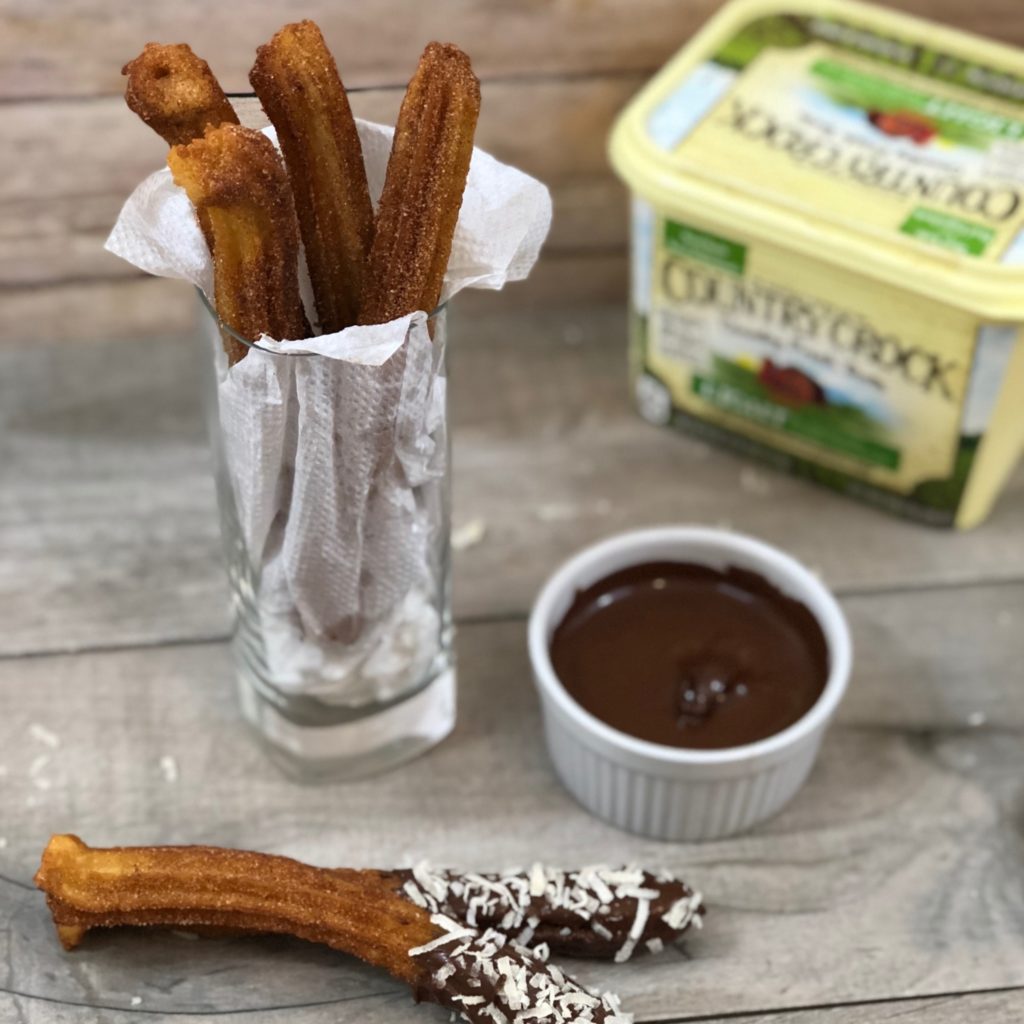 For our version of churros we got inspiration from the ViveMejor.com website and made our churros using Country Crock Spread. We tweaked the original churros recipe on ViveMejor.com just a bit replacing the dulce de leche dipping sauce for chocolate and adding some tropical coconut flavor to the churros.

INGREDIENTS
1/2 cup Country Crock® Spread
1/4 tsp. salt
1 cup all-purpose flour
3 eggs, beaten
½ teaspoon coconut extract
Vegetable oil for frying
1/4 cup sugar
1/2 tsp. ground cinnamon
1 cup semi-sweet chocolate morsels
shredded coconut
DIRECTIONS
Put water, Country Crock® Spread and salt in medium saucepan and bring to a boil over high heat. Stir in flour. Reduce heat to low and stir vigorously until mixture forms a ball, about 1 minute.
Remove from heat and, stirring constantly, gradually stir in eggs andand coconut extract until mixture is smooth.
Heat 2-inches oil to 360° in large pot over medium-high heat.
Combine sugar with cinnamon on plate and set aside.
Spoon dough into pastry bag fitted with large star tip.
Squeeze three or four (4-inch long) strips of dough into oil. Fry, turning once, until golden brown, about 4 minutes.
Drain on paper towels, then coat with cinnamon sugar.
Place chocolate morsels in ramekin and microwave on hedium-high for 1 minute; stir. The morsels may retain some of their original shape

. If necessary, microwave at additional 10- to 15-second intervals, stirring just until morsels are melted.

Dip in chocolate and sprinkle with shredded coconut.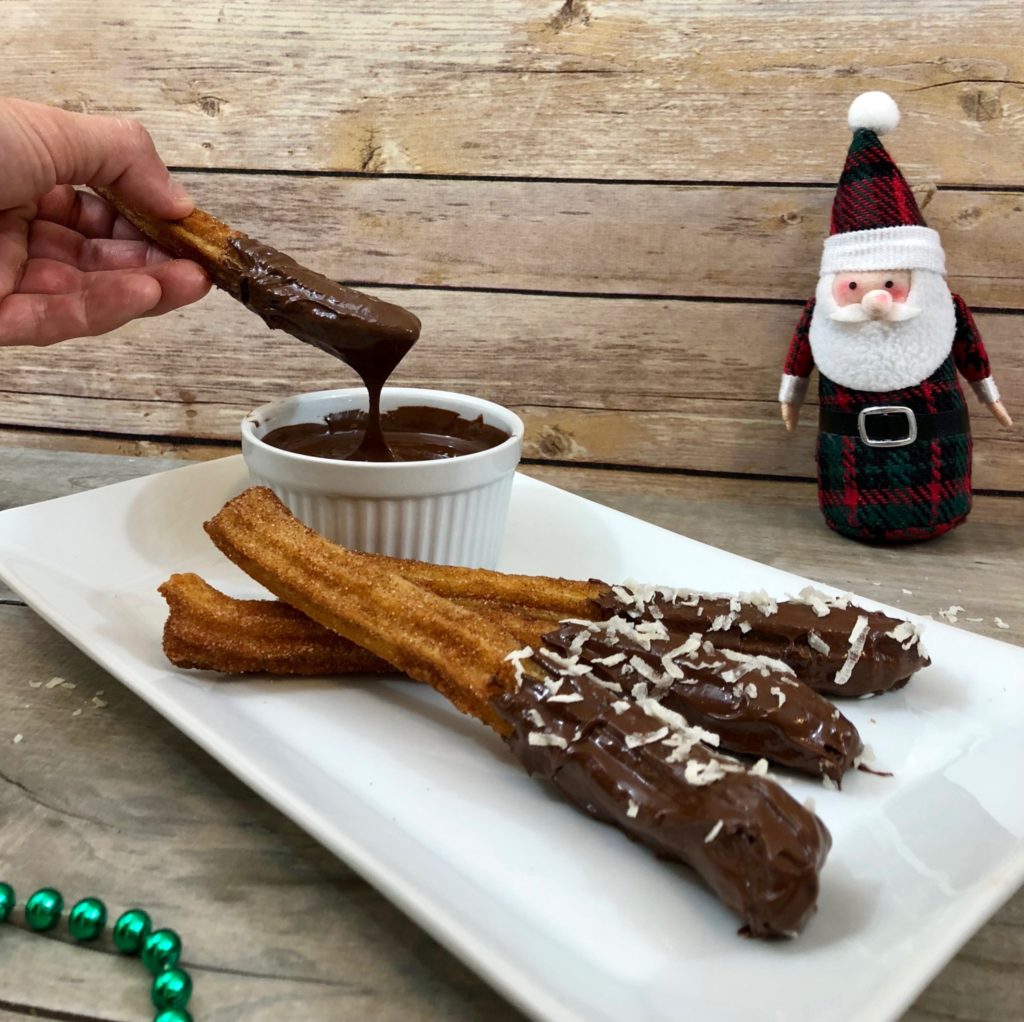 I always turn to the ViveMejor.com website when I'm looking for a delicious and easy to make recipe. If you're looking for deliciously simple ideas, nutritious recipes, and sustainably sourced options be sure to check out ViveMejor.com! Add your personal touch to any Vive Mejor recipe and share with the #MiCocinaViveMejor hashtag!