This post has been sponsored by iHerb. However, all opinions are my own. This post may contain affiliate links.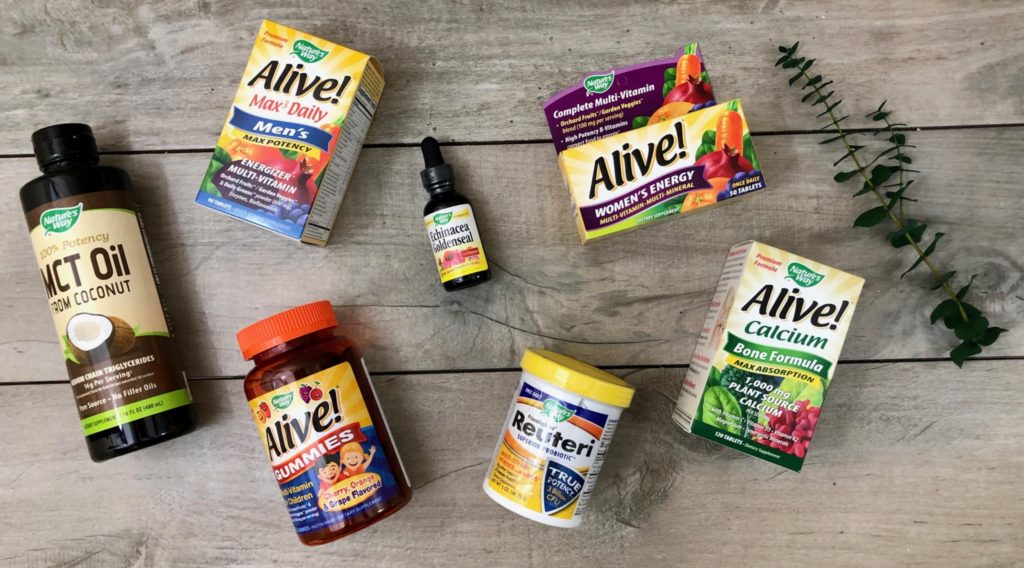 Keeping myself and my family healthy is important to me, especially now that the weather is getting colder and flu season is in full swing. There's nothing worse than a houseful of people with the sniffles, the worst part is that if I'm sick it's so much harder to take care of anyone else. That is why this year I have vowed to make sure I do everything I can to prevent anyone from getting sick.
A great way to ensure that everyone is healthy and strong to ward off any illnesses is by incorporating vitamins and supplements to make sure that everyone in the family is getting all the nutrients, vitamins and minerals they need which in turn supports everyone's immune system.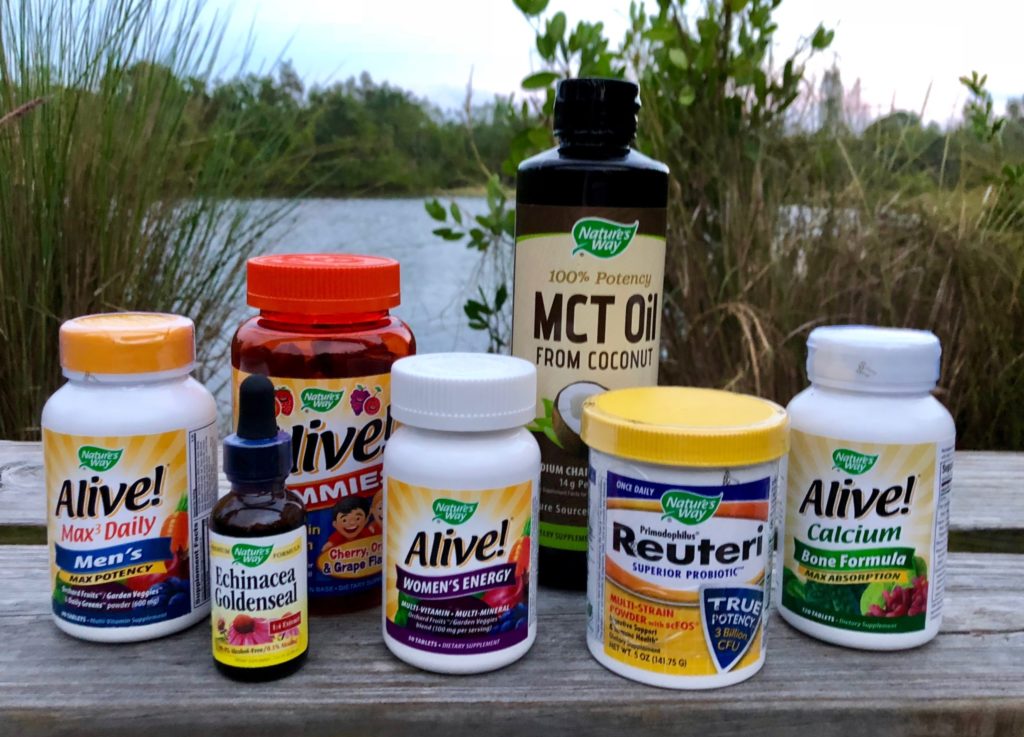 We are loving the Nature's Way supplements which I got through iHerb.com. They have a great variety of products for every need and for everyone in the family too. In our home Nature's Way products have become an important part of how we stay healthy.
Great Ways to Keep Your Family Healthy
Here are some great things you can do to help keep your entire family healthy and strong.
Boost Your Immune System
Cold and flu season is here and it's important to strengthen your immune system and give your body and edge when fighting off disease. Start by making sure you're eating right, leading an active lifestyle and getting enough sleep.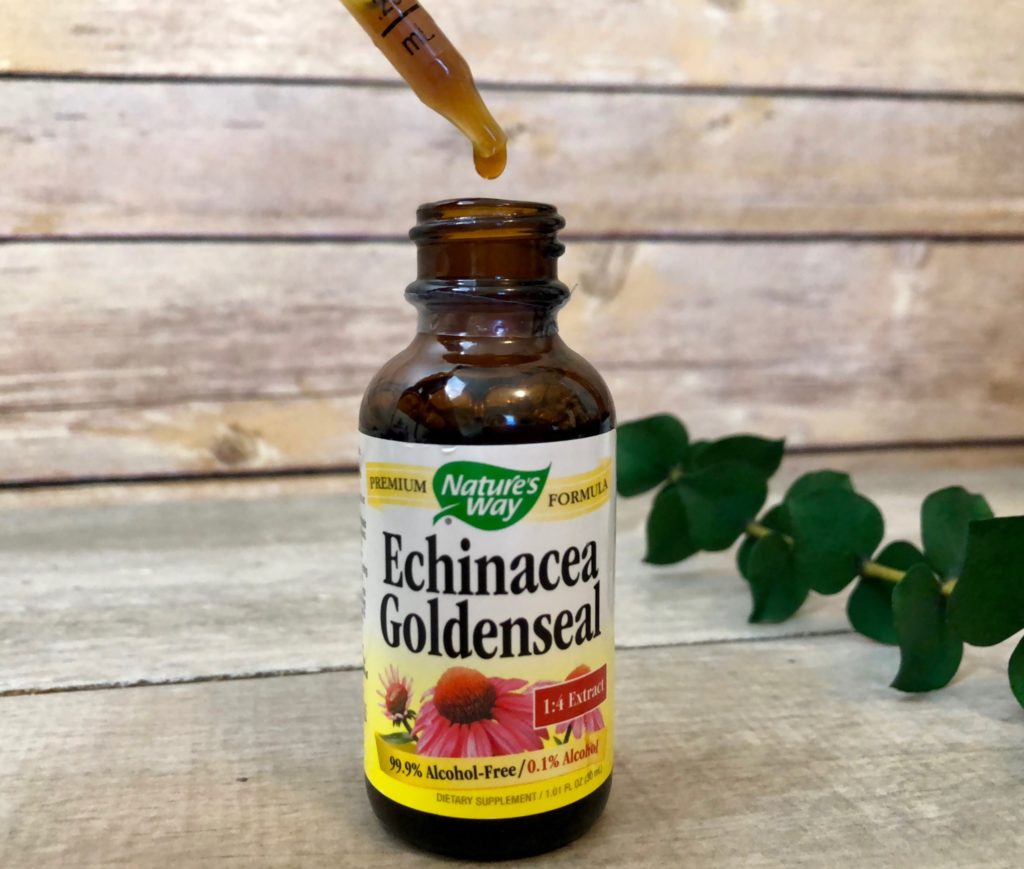 Nature's Way Echinacea Goldenseal is ideal for supporting your immune system. It comes in a dropper and is quickly absorbed. If you don't like the taste you can add to your morning coffee or favorite drink. We're going to be traveling during the holidays and we all know how airports and airplanes are filled with germs and bacteria that can get you sick. That is why we're making sure to strengthen everyone's immune system with Nature's Way Echinacea Goldenseal. I really like that the dose dropper makes it easy to take on the go.
Eat Healthy and Support Your Digestive System
Eating healthy and balanced ensures you are getting all the nutrients you need. Make sure to include whole grains, fresh vegetables, fruit and low-fat dairy foods while steering clear of unhealthy foods and cutting down on salt. It's also important to support your digestive system to ensure good absorption of nutrients.
An imbalance of beneficial and harmful bacteria in our gut can lead to many digestive problems including indigestion, constipation, bloating, gas and diarrhea and it can also predispose us to bacterial infections, viral infections and other health issues. Probiotics can help your gut regain balance by repopulating the beneficial bacteria in your gut.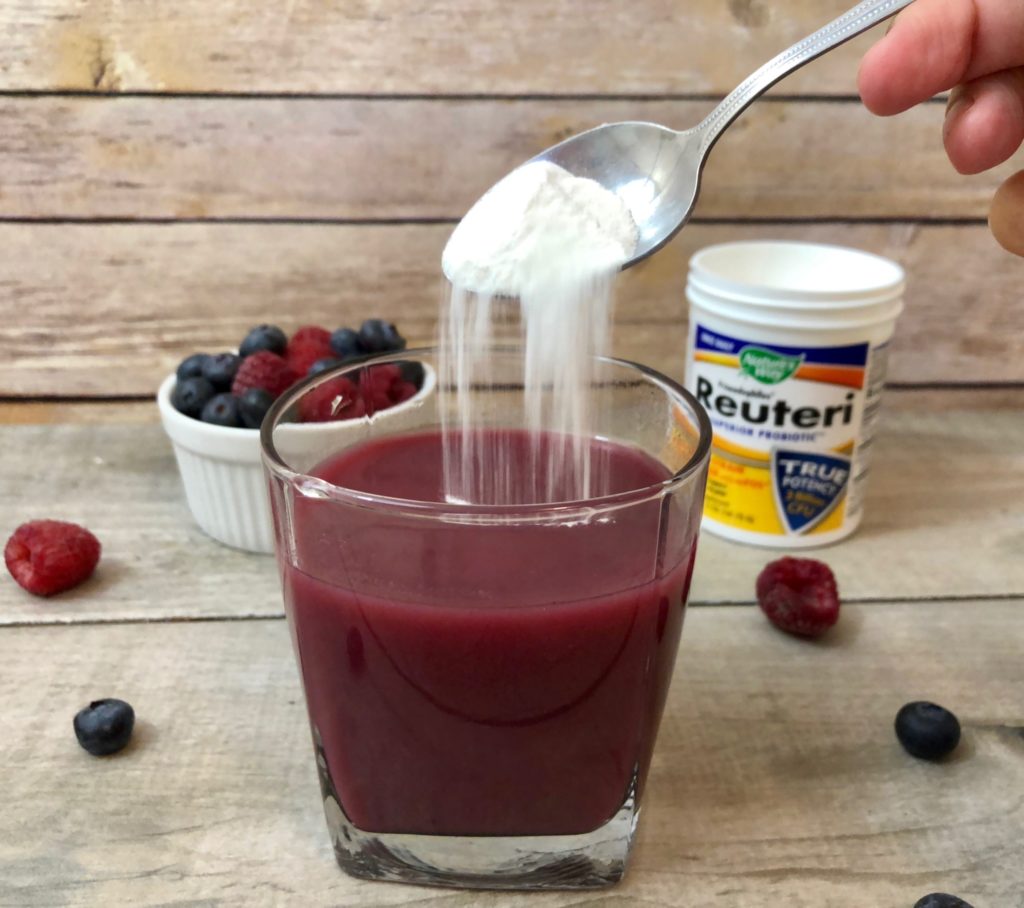 Nature's Way Primadophilus Reuteri Superior Probiotic is a once-daily probiotic supplement in a powder form. It has a guaranteed potency of at least 3 billion CFU through to its expiration date and it is designed to populate the bacteria in both the small and large intestines. This formula easily dissolves so you can add it to smoothies or your morning yogurt, just make sure not to add it to hot beverages.
Exercise and Keep Your Body Strong
It's important to maintain a regular exercise routine. I make sure I'm exercising at least 30 minutes per day. Find something you love doing and are passionate about to make it easier. Even if it's cold find ways to exercise during the winter months. Doing physical activities as a family like riding a bike and hiking is a great way to keep everyone in the family active.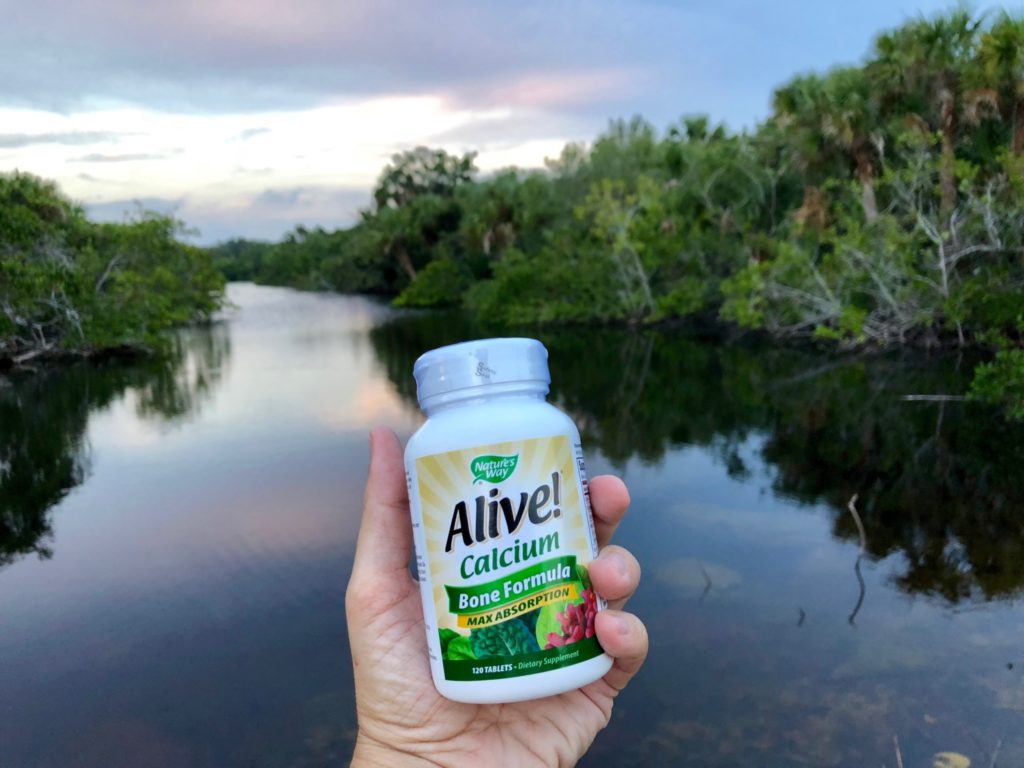 Calcium is not just important to keep bones strong, it also plays an important role in muscle function, transmitting messages through the nerves, and the release of hormones. While exercising you may experience fatigue if your blood calcium is low and not having enough calcium can interfere with muscular contractions. If you're not getting enough calcium in your diet your body takes calcium from your bones to use it in ensuring normal cell function weakening your bones.  
Nature's Way, Alive! Calcium, Bone Formula is an easy to digest, plant-based calcium supplement. I really like that while other calcium supplements are sourced from limestone and animal bones Alive! Calcium is plant based making it easier for the body to absorbed and utilize. In addition to 1,000 mg of calcium, this supplement also includes Vitamin C, Vitamin D3, vitamin K2, Magnesium, Boron and Synergistic Minerals. How great is that?!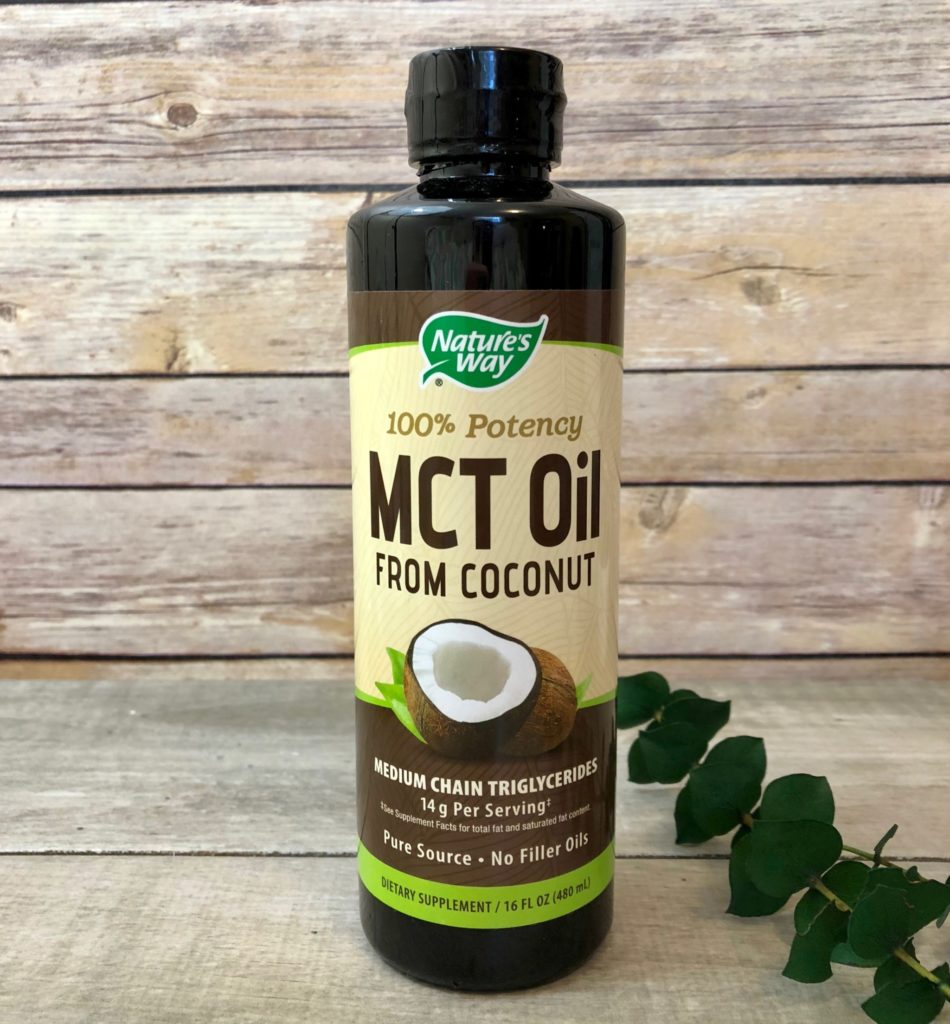 When it comes to staying active and exercising having enough energy is important. Medium-chain triglycerides or MCTs are a great way to get energy without worrying about storing it as fat, which in turn helps aids in maintaining a healthy weight. MCTs are metabolized right into energy for your body, keeping you more active overall, which in turn helps you burn even for fat. Nature's Way MCT Oil is a natural source of MCTs from coconut oil. Make only from premium coconuts with no palm oil filler oils, Nature's Way MCT Oil is flavorless and odorless so it's easy to mix into smoothies, shakes, coffee and other beverages.
Take the Right Multivitamin for You
Having the right multivitamin to ensure that your body is getting everything it needs is very important. Nature's Way has vitamin supplements for everyone in the family, specially created to ensure you're getting what your body needs.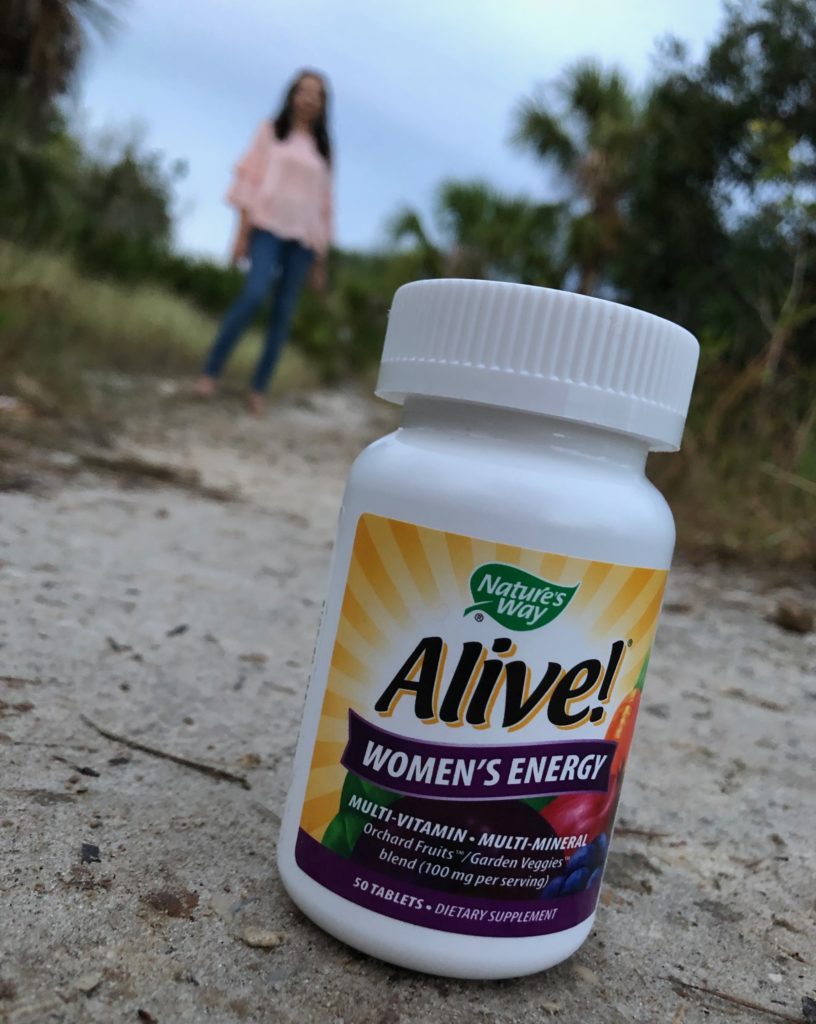 Nature's Way, Alive! Women's Energy is a high potency multivitamin and multi-mineral supplement optimized and designed specifically for women. Specially balanced to support energy, heart health, bones, immunity, eyes, hair, skin & nails.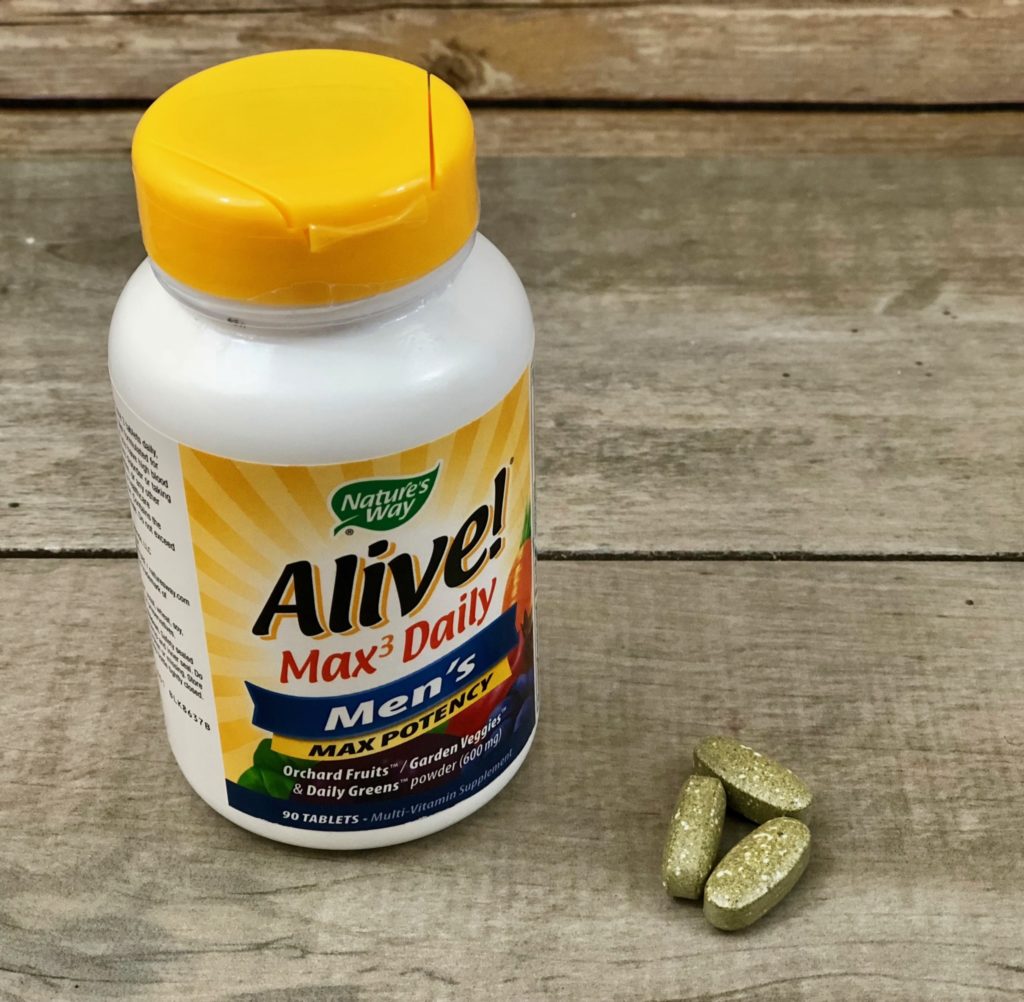 Nature's Way, Alive! Max3 Daily, Men's Max Potency is a high potency multivitamin and multimineral supplement designed and optimized specially for men. Balanced for men to help support multiple body systems including: bones, cells, digestion, eyes, heart, immunity, metabolism and muscles. It is specially made to be both potent and easily digestible.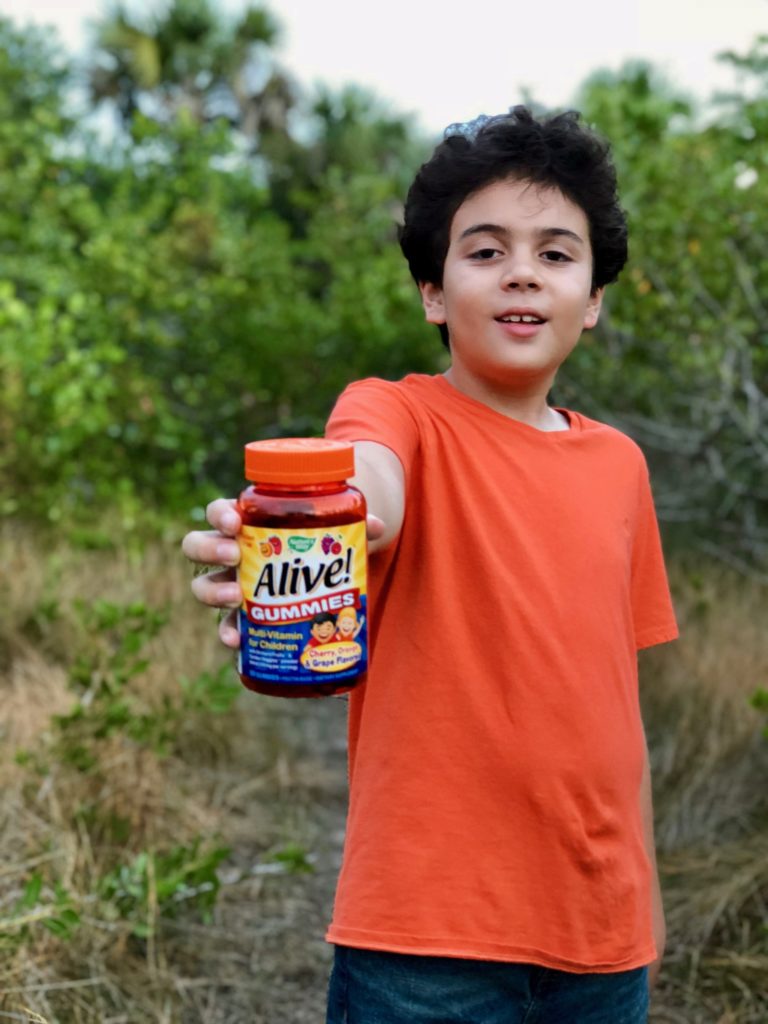 Nature's Way, Alive! Gummies are the perfect multi-vitamin for children with delicious fruit flavors and include 26 fruits & vegetables. They're delicious and made with ingredients you can feel good about. They are gluten free, pectin based and are made with natural colors and flavors and sweetened with tapioca and dried cane syrup. They contain no yeast, wheat, dairy, eggs or peanuts. No artificial flavors or preservatives.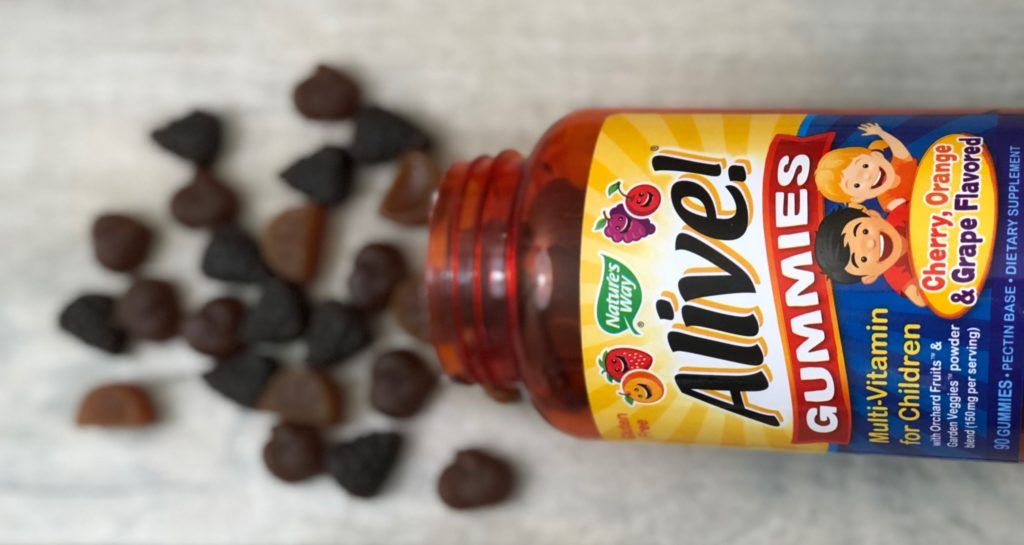 If you have not ordered from iHerb yet now is a perfect time to order Nature's Way. Customers will get a discount off their Nature's Way Order by clicking clicking here.