This is part of a sponsored collaboration with ViveMejor and DIME Media. However, all opinions expressed are my own.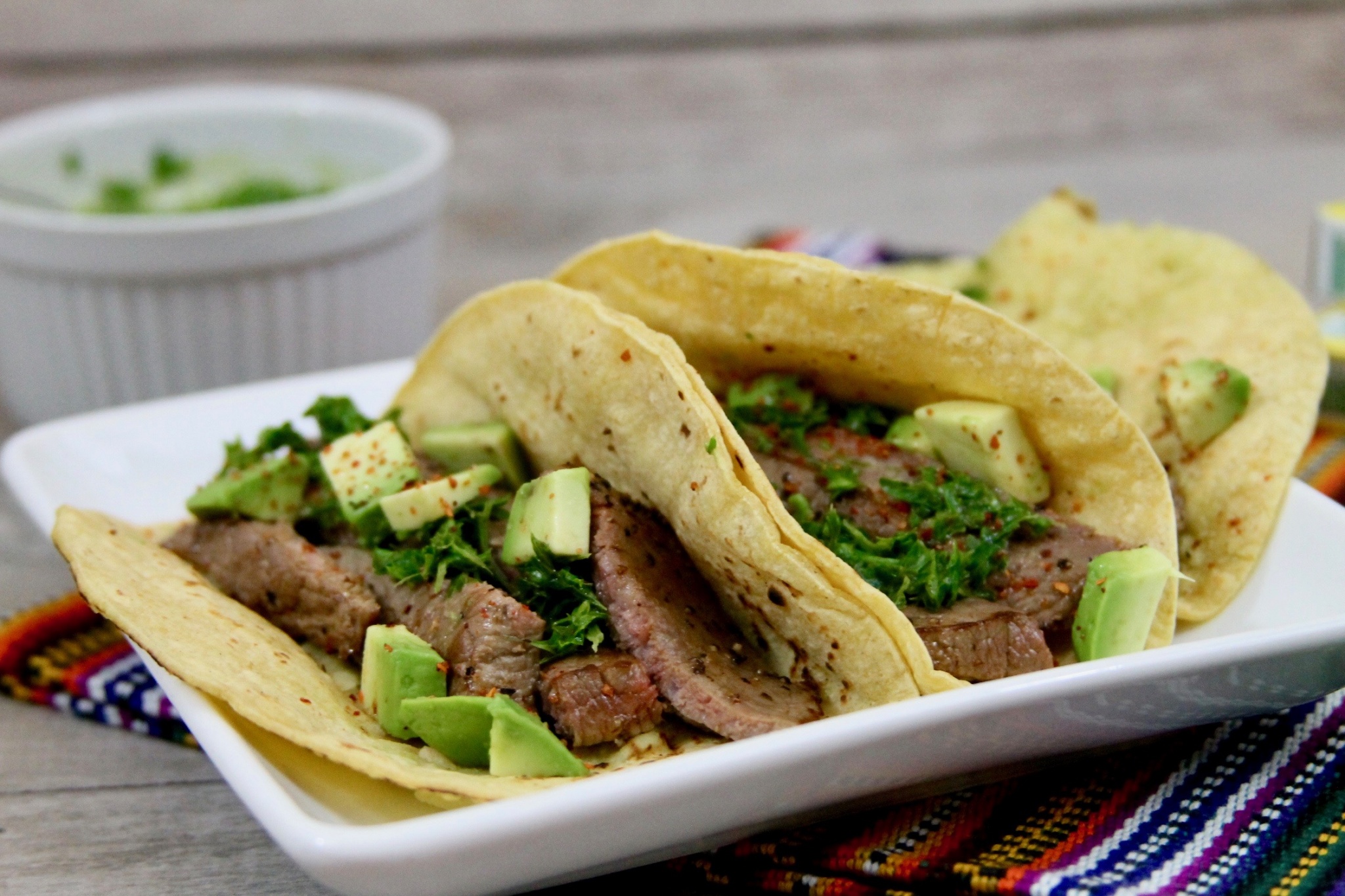 Summer is almost at an end, the kids are going back to school but we're trying to stretch those summer days with family as much as we can. One of our favorite things to do in summer is grilling. Putting steaks on the grill and letting the smell of smoky churrasco fill the air brings me so many memories of summers spent back home in Guatemala at my grandparents granja. Mi abuelo Francis loved grilling and he would go beyond grilling steaks, he also loved to grill mushrooms that we would buy at the mercado in the small town of San Juan Sacatepequez. Some of the most fond memories of my childhood are tied to that small farm, playing with my cousins, exploring, taking a walk down to the waterfall and looking for mushrooms.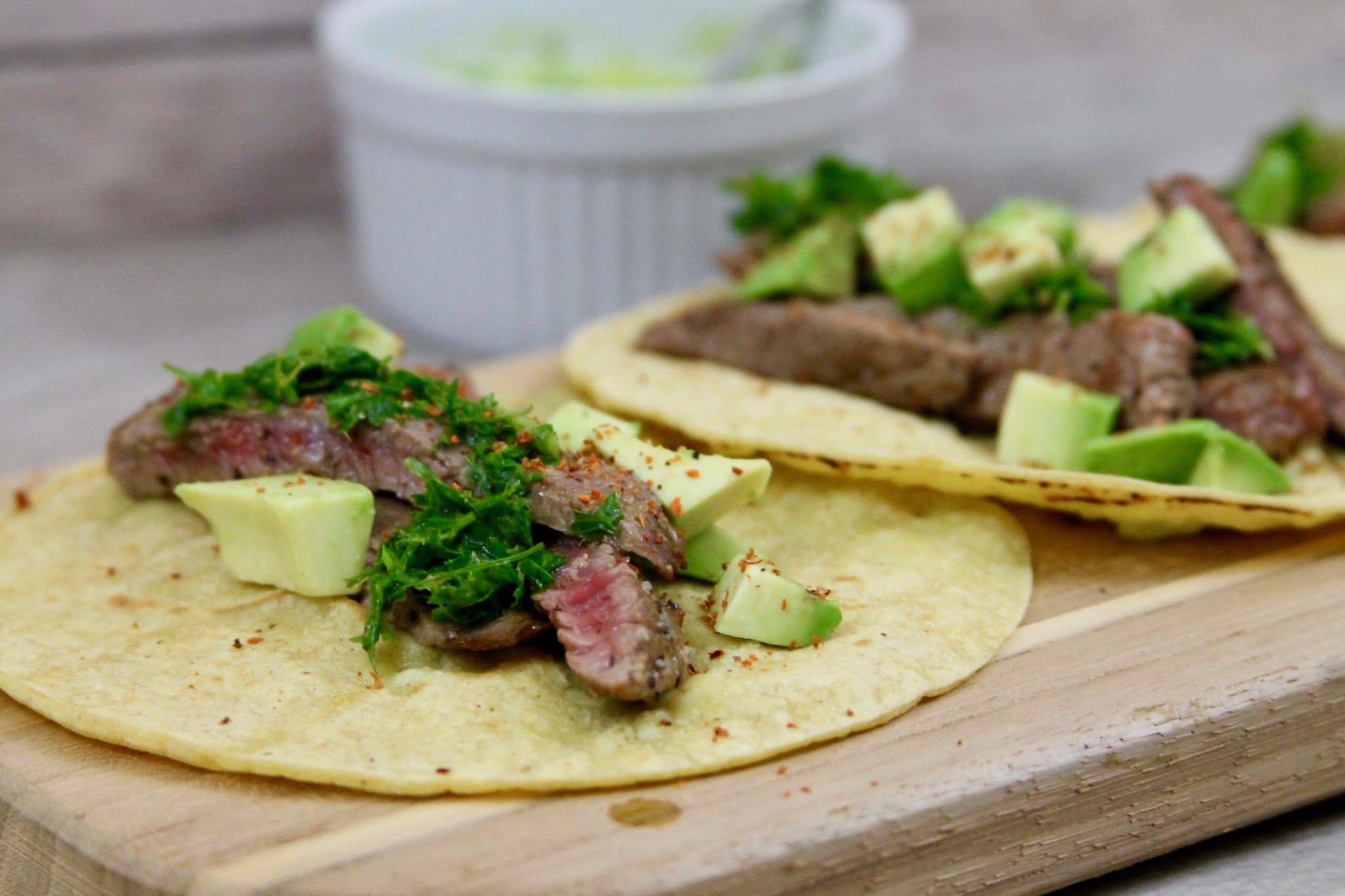 This weekend as we got ready for the kids to start school we made some delicious churrasco tacos. As the steaks sizzled in the grill I shared with my kids those childhood memories and told them all about the abuelo's granja back in Gutemala.
For this recipe I got some inspiration by the churrasco with chimichurri sauce recipe I found on the Vive Mejor website I decided to create one of my own. I love that this recipe uses Knorr bouillon to season the steak and the chimichurri sauce. Knorr was a brand that my family, from mom to grandmother, have used in their kitchens always and creating recipes using Knorr and passing those down to my kids is part of our family's cooking tradition now.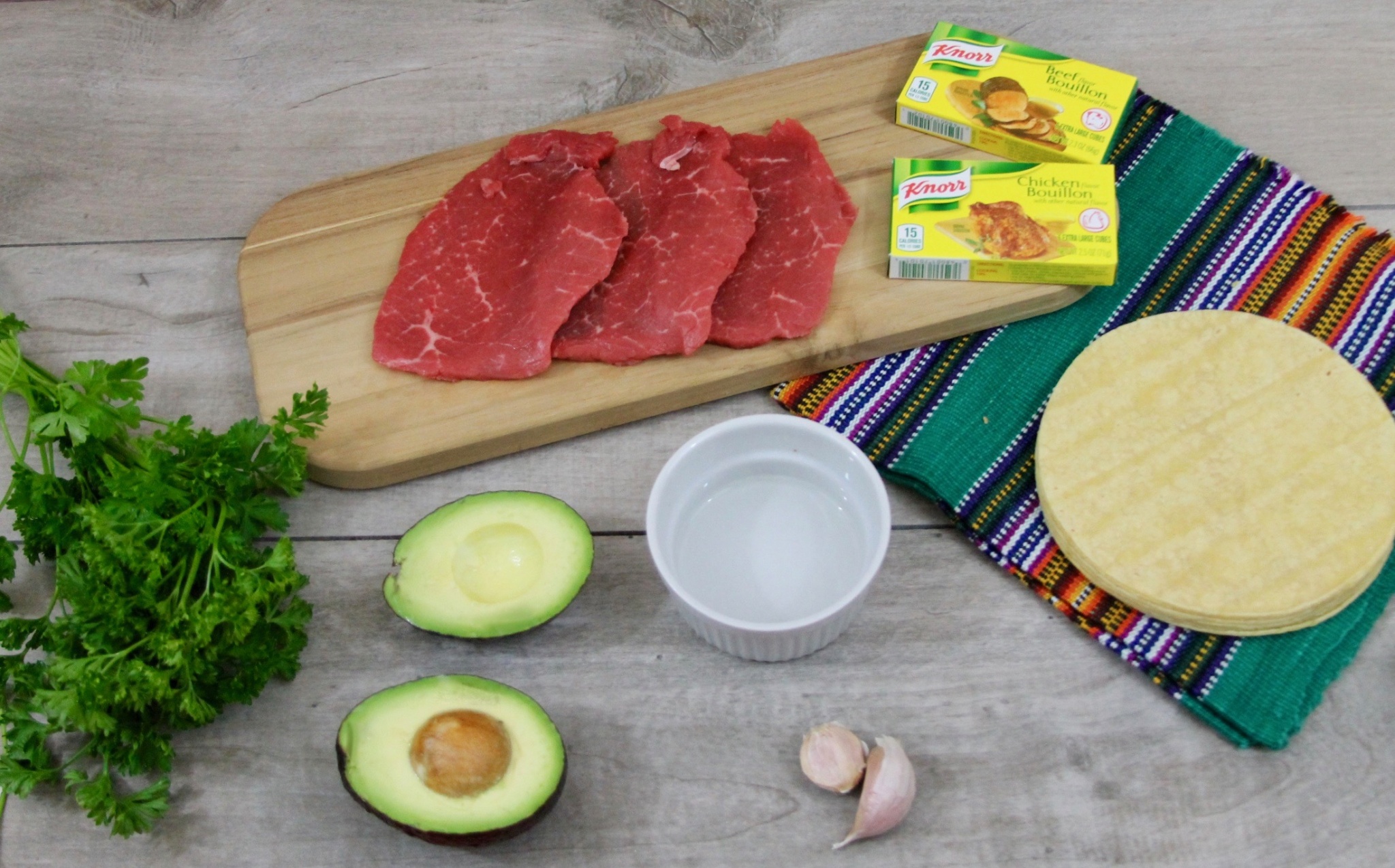 Churrasco Tacos with Chimichurri Sauce
INGREDIENTS
1 cup firmly packed flat-leaf parsley
2 cloves garlic
1/4 cup PLUS 1 Tbsp. olive oil, divided
3 Tbsp. white wine vinegar
2 tsp. Knorr® Chicken flavor Bouillon
1 Tbsp. Knorr® Beef flavor Bouillon
1 lb. skirt steak
tortillas
avocado
DIRECTIONS
To make chimichurri sauce, process parsley and garlic in food processor until very finely chopped. Combine in small bowl with 1/4 cup oil, vinegar and Knorr® Chicken flavor Bouillon; set aside.
Combine remaining 1 tablespoon oil with Knorr® Beef flavor Bouillon in small bowl; rub over steak.
Grill steak, turning once, until desired doneness.
Serve steak on warm tortillas topped with chimichurri sauce and avocado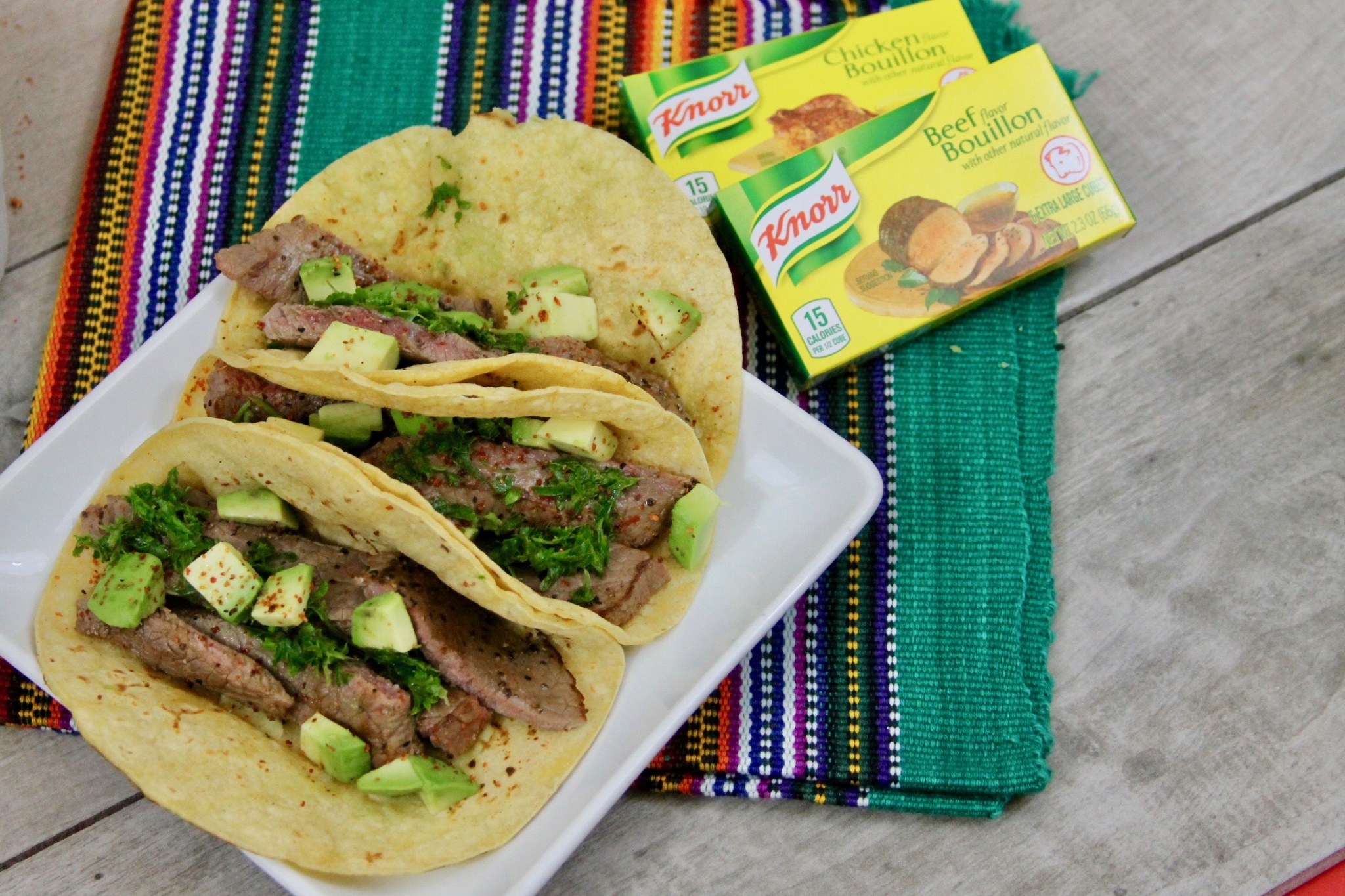 I always turn to the ViveMejor.com website when I'm looking for a delicious and easy to make recipe. If you're looking for deliciously simple ideas, nutritious recipes, and sustainably sourced options be sure to check out ViveMejor.com! Add your personal touch to any Vive Mejor recipe and share with the #MiCocinaViveMejor hashtag!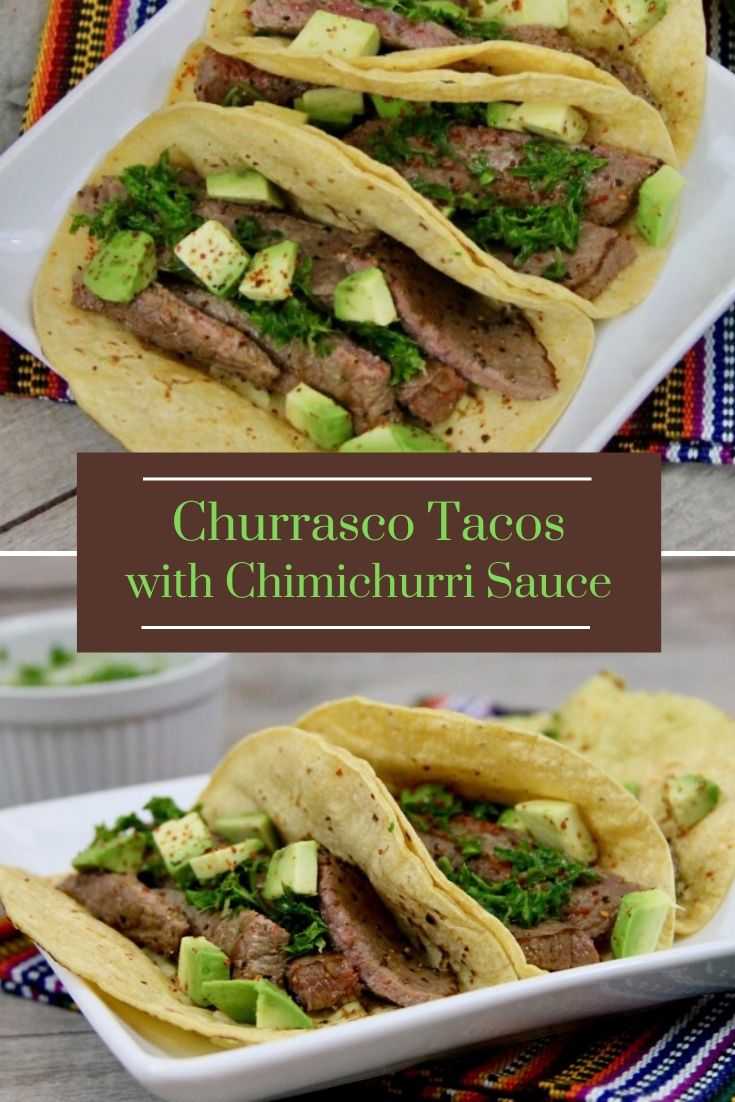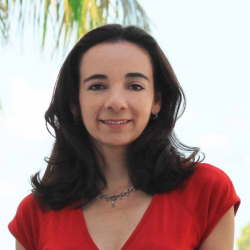 Latest posts by Paula Bendfeldt-Diaz
(see all)