If you are looking for an Easter dessert idea that is sure to be a hit at your Easter brunch or Easter party, you can't go wrong with cute and easy Easter cupcakes. Cupcakes are easy to make and always so festive. Besides, they are also easy to serve, mess-free, and always cheerful and fun. From adorable sheep to cute bunnies full of sweetness, here are the best Easter cupcakes for you to choose your new favorite Easter-themed treats!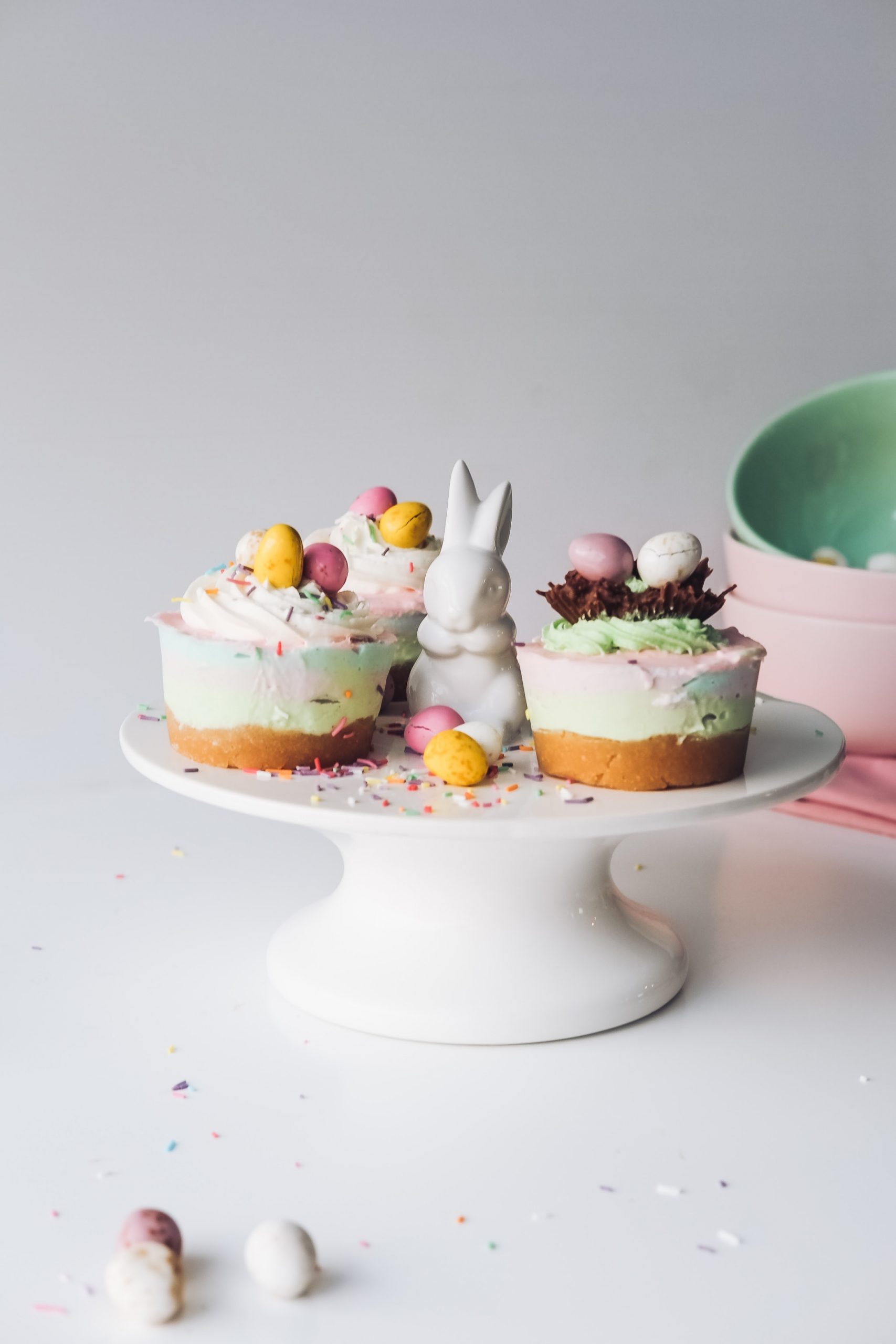 Best Easter Cupcakes Recipes
When it comes to any celebration at our home, cupcakes are always part of it. As my kids say: it is not a party without cute and festive cupcakes. There are many options, from bunny cupcakes and chick cupcakes to Easter egg cupcakes. Of course, any spring-themed cupcakes like butterflies or flowers will also work well for your Easter celebration. You are sure to find a spring cupcake or Easter cupcake recipe here that works for you just in time for the spring season!
Bunny Cupcakes
These cute Easter bunny cupcakes not only look fabulous but are also perfect for Easter brunch or as an addition to your kids' Easter baskets. Plus, they are deliciously easy to make and so festive and cute.
Easter Bunny Ear Cupcakes – Brooklyn Active Mama
These adorable bunny ear cupcakes are super cute for any spring occasion. It is a super fun recipe to make with the kiddos, and using cake mix marshmallow ears makes things a lot easier!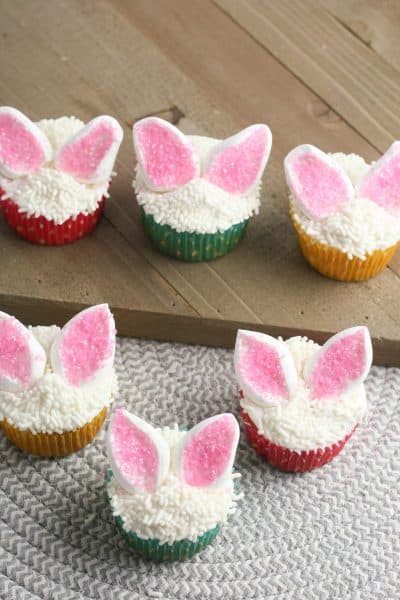 Hiding Bunny Cupcakes – This Mama Loves
Full of fun and sweetness, these little hiding bunny cupcakes are simple to make but have a big wow factor with the surprise inside. The pink and green together give this dessert a spring-like touch, perfect for your next Easter party.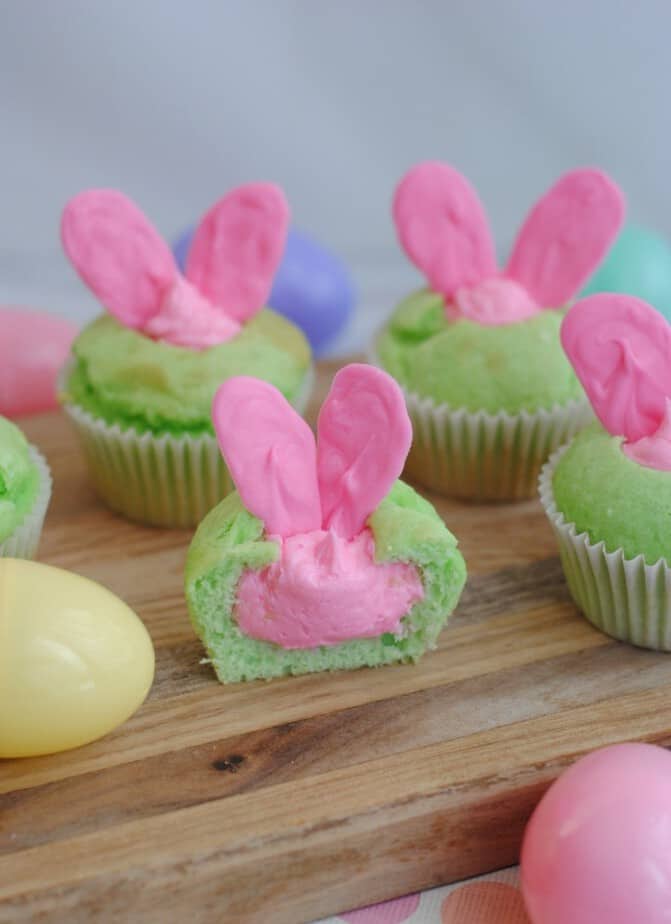 Chick Cupcakes
These Easter chick cupcakes are so cute, and most of them take just minutes to decorate. Their fun little designs are a creative way to serve a show-stopper treat to a crowd this Easter. They are so delicious and perfect for an Easter party or Easter brunch.
Spring Chick Mini Cupcakes – A Crazy Family
These mini spring chicks are an adorable dessert for your kiddies at Easter dinner. They would also make a nice after-school treat or a themed classroom party. The yellow icing with the mouthwatering Reese's Pieces makes the most adorable chick cupcakes ever!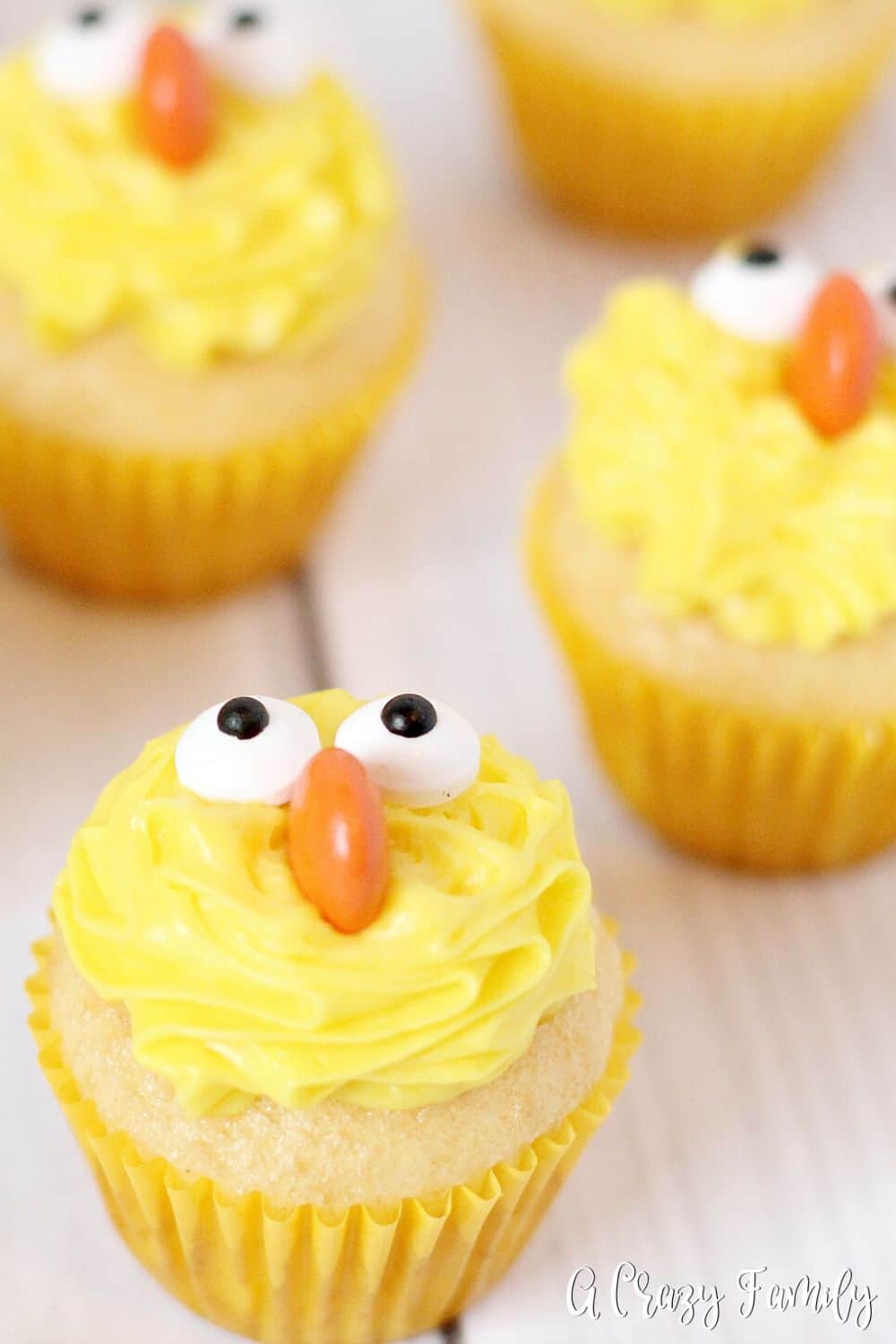 Easter Chick Cupcakes – The Simple Sweet Life
Your Easter festivities are sure to be every bit as sweet as they are bright with these easy chick cupcakes. With a moist vanilla cupcake topped with rich vanilla buttercream, these cuties are sure to appeal to even the pickiest eaters.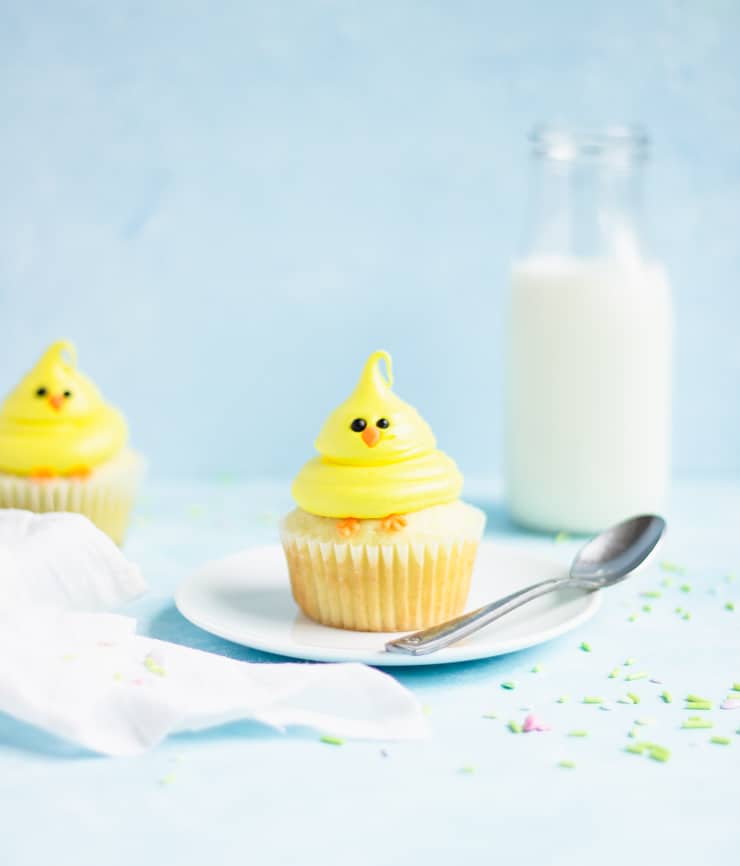 Spring Chick Cupcakes – Fabulous Habits
An elegant cupcake idea for your upcoming Easter celebrations! All you need to make these is fondant, buttercream, and a bit of imagination to create these fun, sweet treats.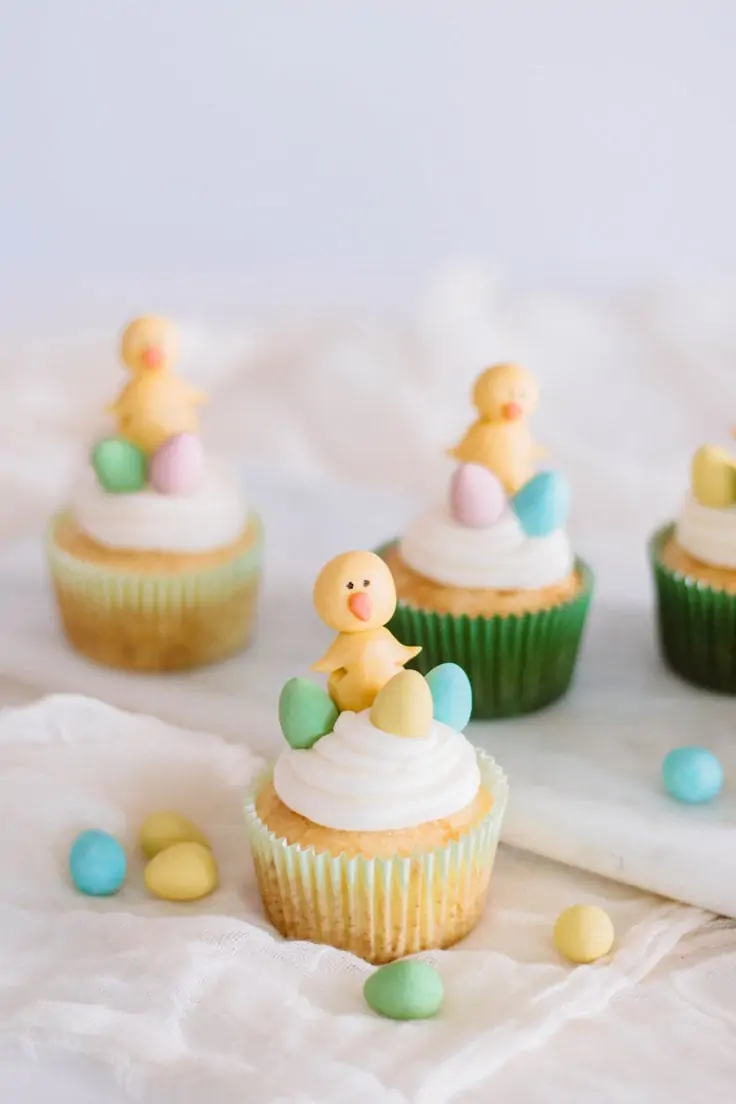 Easter Egg Cupcakes
Nothing says Easter like cute little eggs, and these cupcakes are no exception! So, celebrate in style with these fun Easter egg cupcakes. They are the perfect yummy treat for Easter celebrations.
Cadbury Egg Cupcakes – The Simple Sweet Life
Whether for Easter brunch or your next office potluck, these easy Cadbury egg cupcakes are sure to leave everyone asking for more! These cupcakes pair a rich chocolate cupcake base with a sweet Cadbury egg filling, all topped with a creamy vanilla buttercream frosting and a crisp, dark chocolate shell.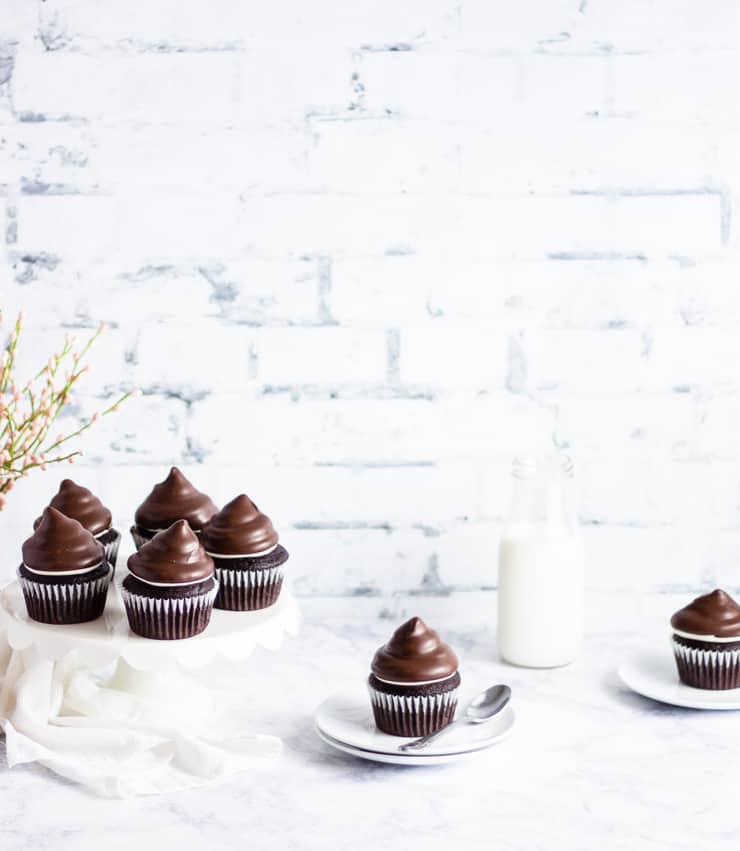 Easter Egg Surprise Cupcakes – Growing Up Bilingual
Create the cutest, most delicious chocolate coconut surprise cupcakes. Made with chocolate eggs and adorable flowers, they are the perfect Easter treat to share with your family. Even the kids will love helping you make these "surprise inside" treats.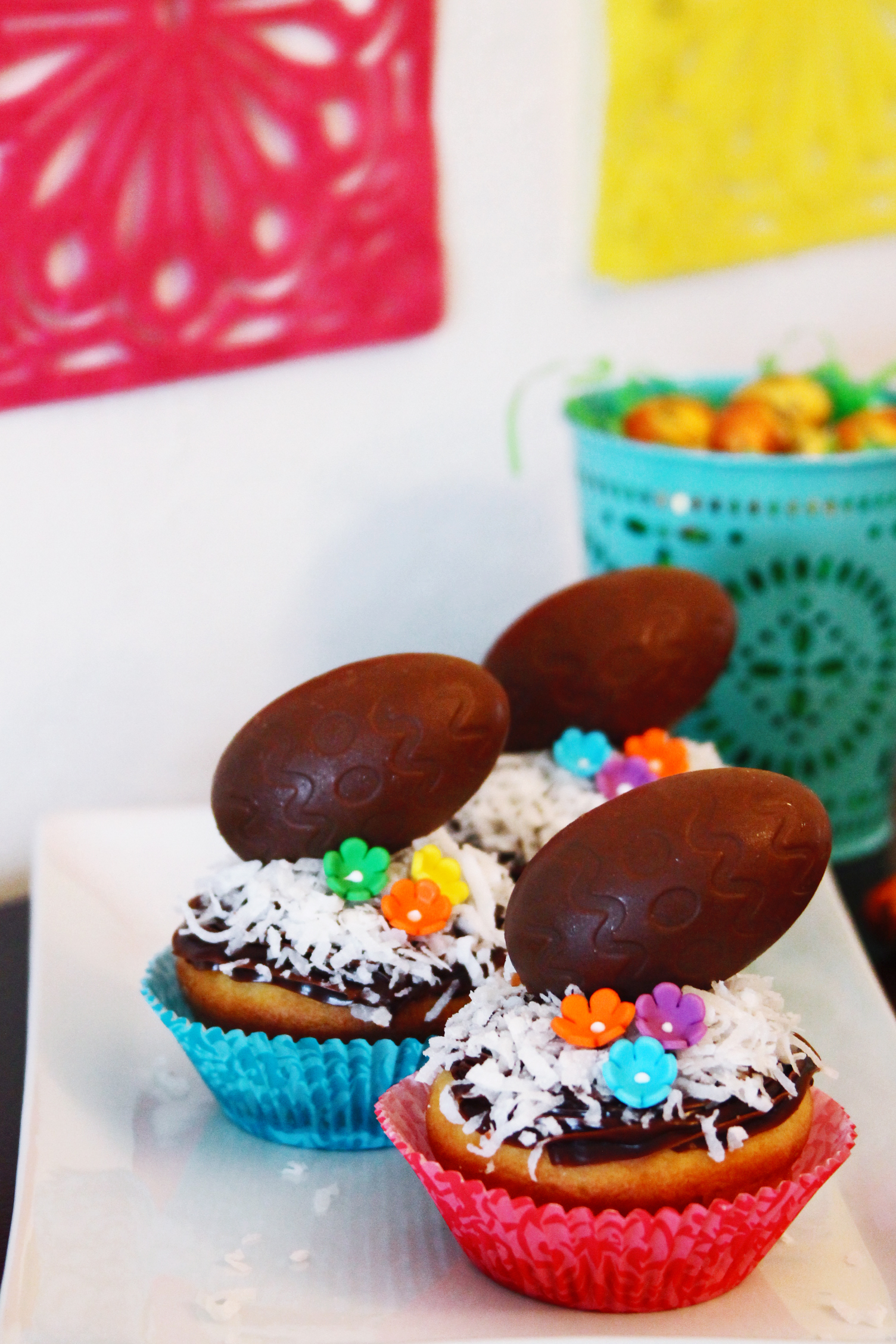 Bird's Nest Cupcakes
Add a whimsical touch to your springtime celebrations with a tray of bird's nest cupcakes. They are an adorable and easy dessert to make for your Easter egg hunts! The best part is that these cute Easter cupcakes are perfect for making them with your kids!
Coconut Bird's Nest Cupcakes – Saving Dollars and Sense
Here's another great recipe idea for Easter or any Springtime gathering. Coconut Bird's Nest Cupcakes are a classic! Shredded coconut and Easter egg candies nest on the top of each cupcake for a beautiful and delicious treat.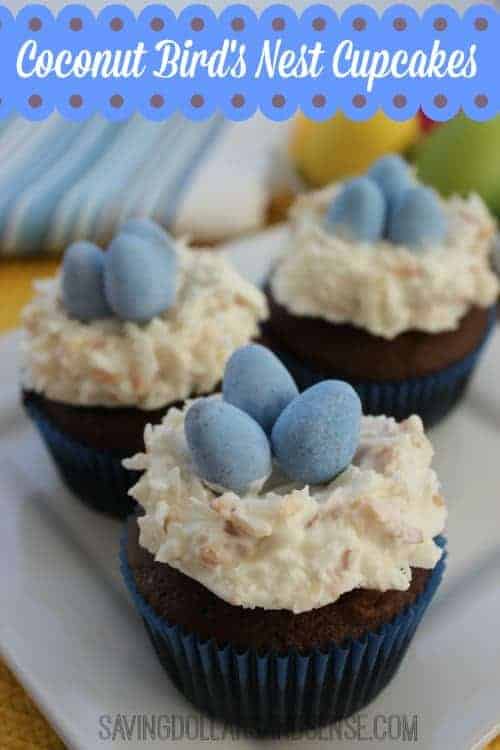 Bird's Nest Cupcakes – This Mama Loves
These cupcakes are a breeze to decorate with a rich buttercream frosting and candy-covered chocolate eggs! They would also be a lot of fun for a baby or bridal shower party.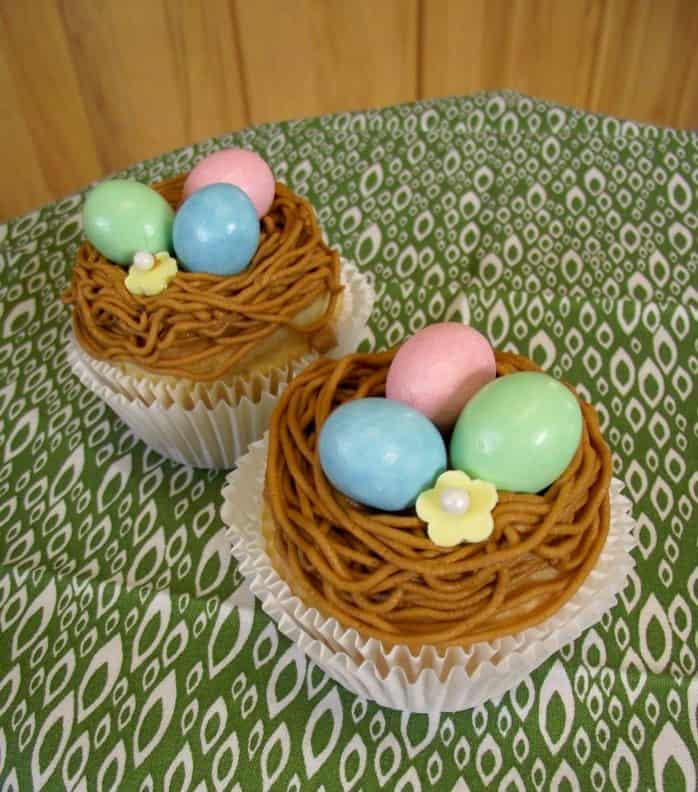 Peeps Nest Easter Cupcakes –A Magical Mess
These cupcakes are fun to make and impossible to resist, with edible Easter grass making the nests easy to build. Seasonal M&Ms complete the look and add a yummy chocolate crunch to the mix, sure to inspire smiles for anyone lucky enough to receive one.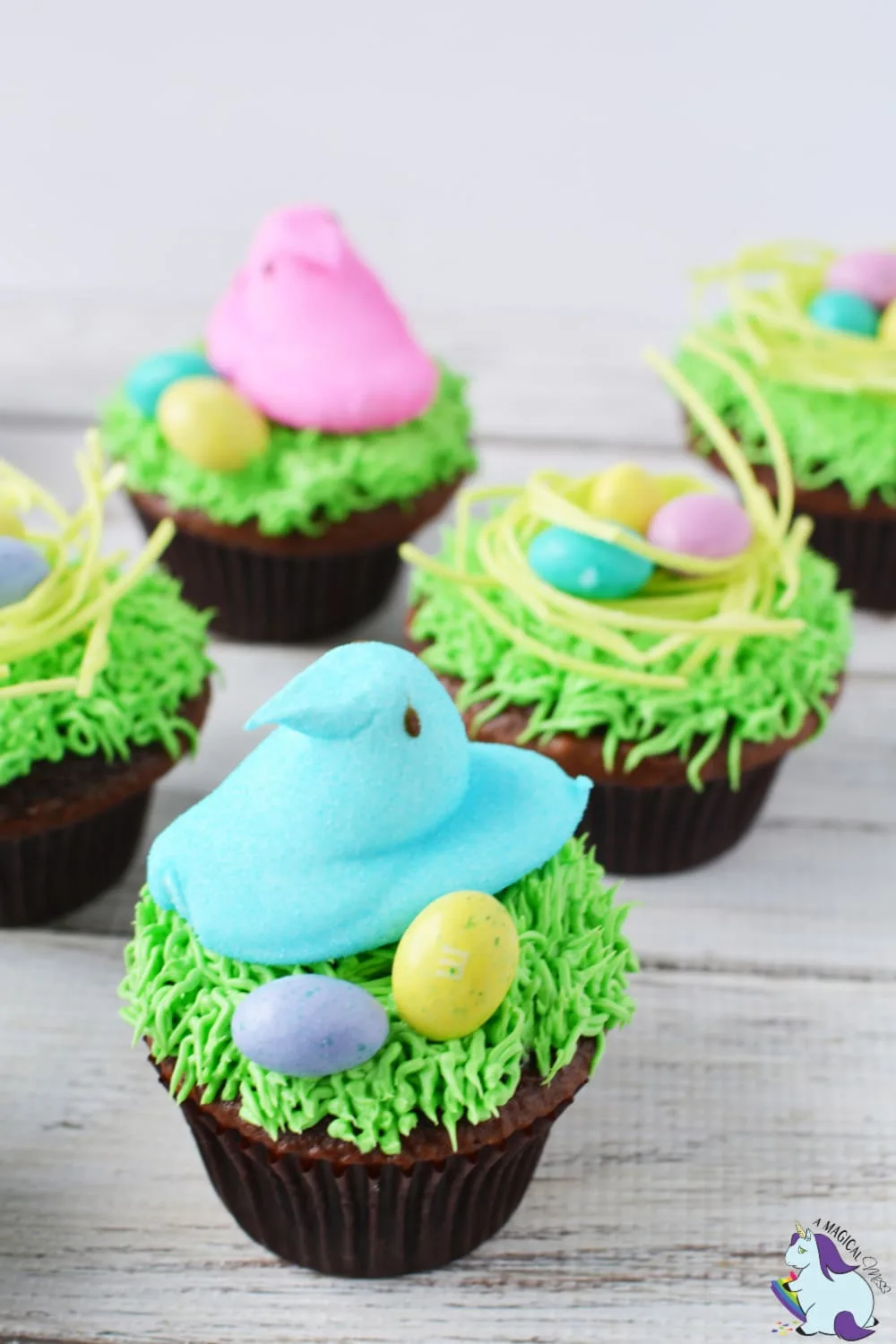 Other Adorable Easter Cupcakes Ideas
This year, why not try something a little different? Bring a little sweet sunshine to your Easter festivities and celebrate the new season with one of these spring-themed cupcakes. Any one of these beautiful recipes will add a festive touch to the table for a delicious ending to your celebration meal.
Easter Peeps Cupcakes – Cincy Shopper
Besides being bright and colorful, these lovable Peeps cupcakes are so simple to make. Just grab your boxed cake mix and ingredients, your favorite Peeps, and homemade or canister frosting.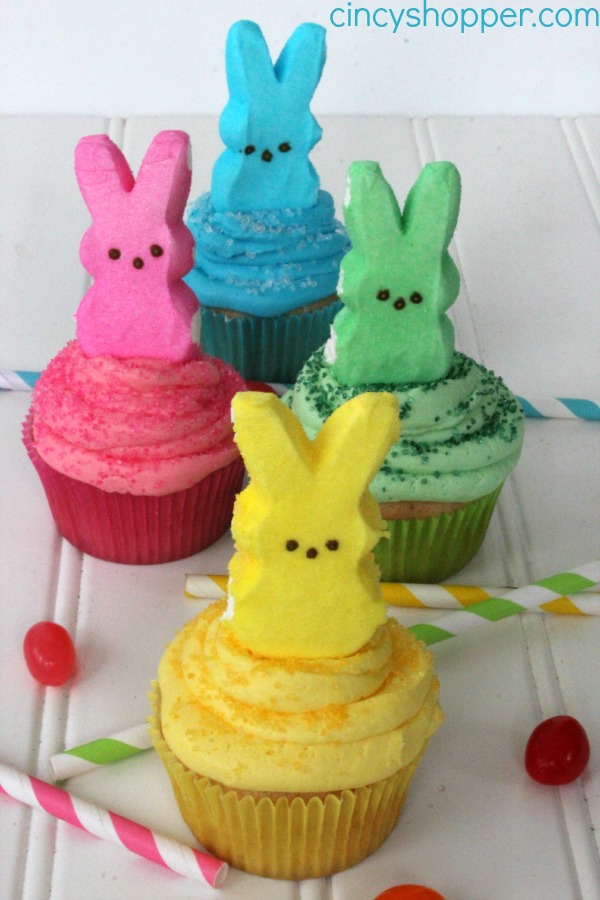 Easter Maracuyá Piñata Cupcakes – Growing Up Bilingual
Embrace the explosion of pastel colors, Easter baskets, and sweetness these passion fruit cupcakes filled with M&M's bring to your table. The sweet cupcake combined with the tanginess of the passion fruit makes the perfect Pascua treat to share with family in friends!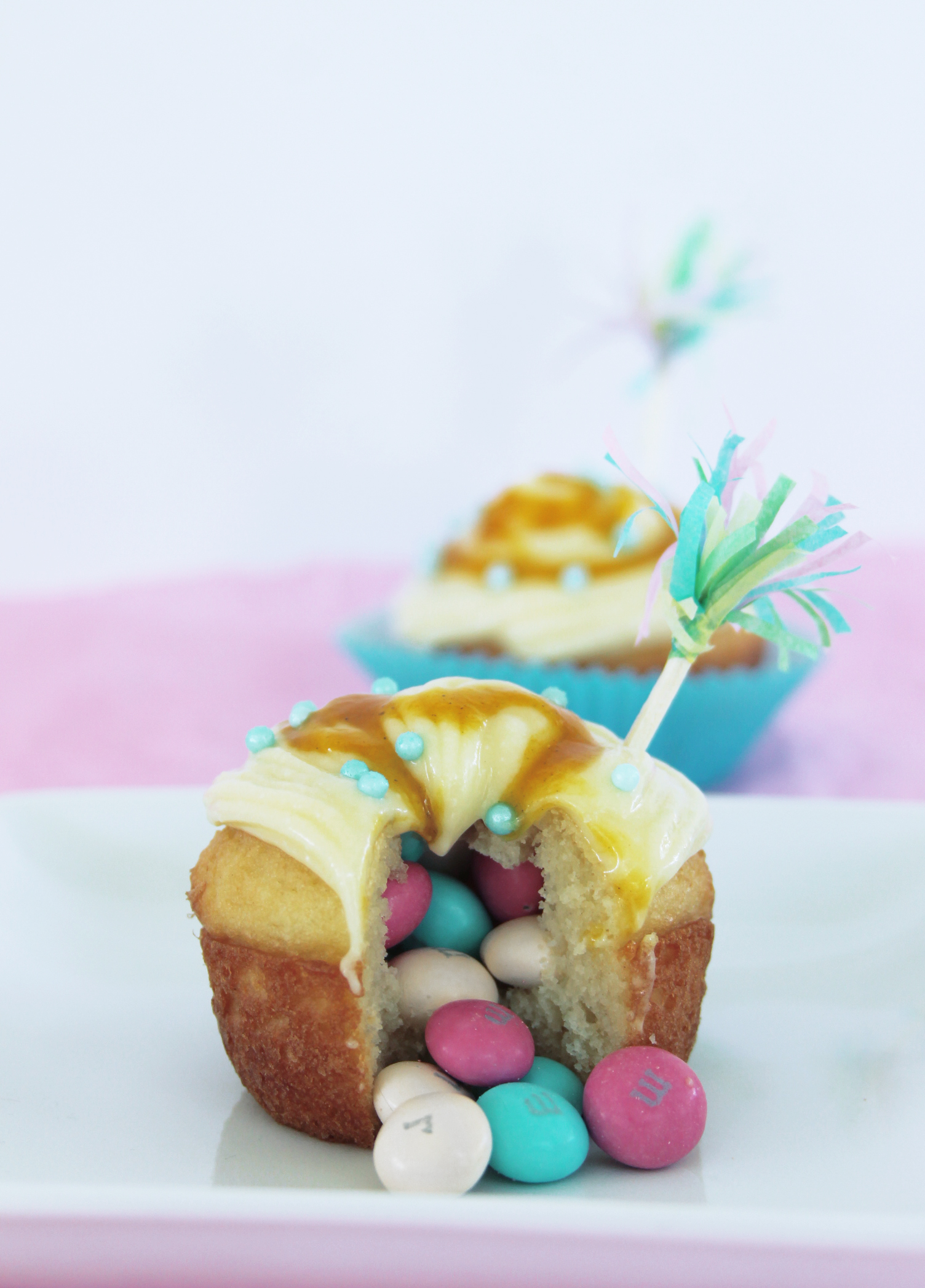 Butterfly Cupcakes – This Mamma Loves
These adorable treats would be a perfect birthday treat or a wonderful addition to your Easter menu! Make beautiful butterflies with mini pretzel knots and buttercream frosting resting over cupcakes covered with grass icing for a stunning spring-themed dessert.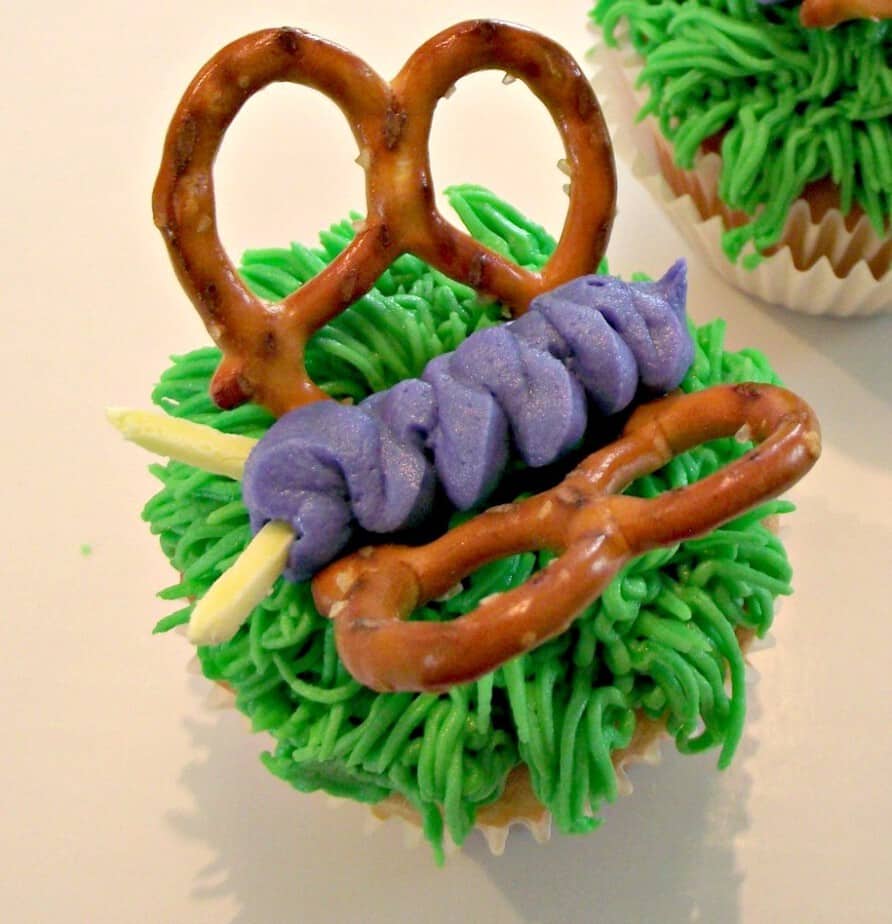 Carrot Cake Birds Nest Cupcakes – Saving Dollars and Sense
These tasty treats scream spring! A delicious carrot cupcake that would look really nice sitting on the dessert table for this year's Easter celebrations!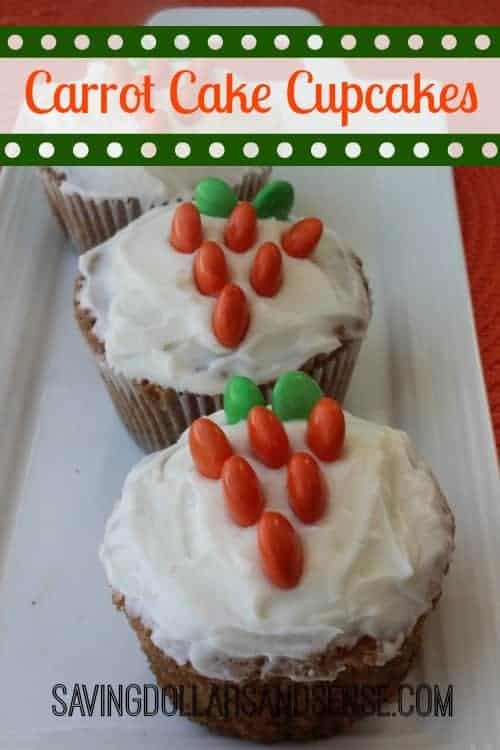 Easter Basket Cupcakes – Splash Dash Mom
If you are looking for a delicious Easter dessert, these baskets with Key Lime icing are a sure crowd pleaser! Plus, these festive and tasty cupcakes are a fun dessert that will look great with your table decorations.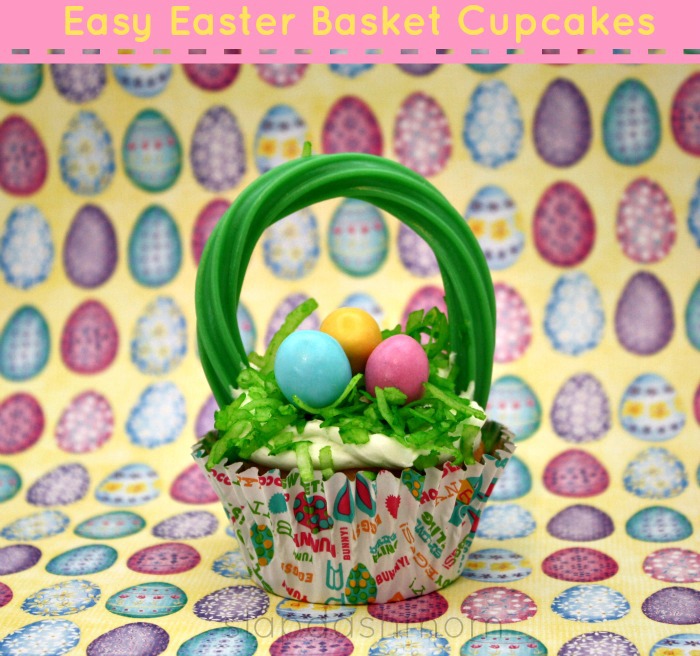 Hidden Carrot Cupcakes– The Inspiration Edit
Create a super cute dessert from prepared chocolate mini cupcakes, vanilla frosting, and a little food coloring. They are simple to make and could be fun as a classroom activity or a fun baking idea for springtime.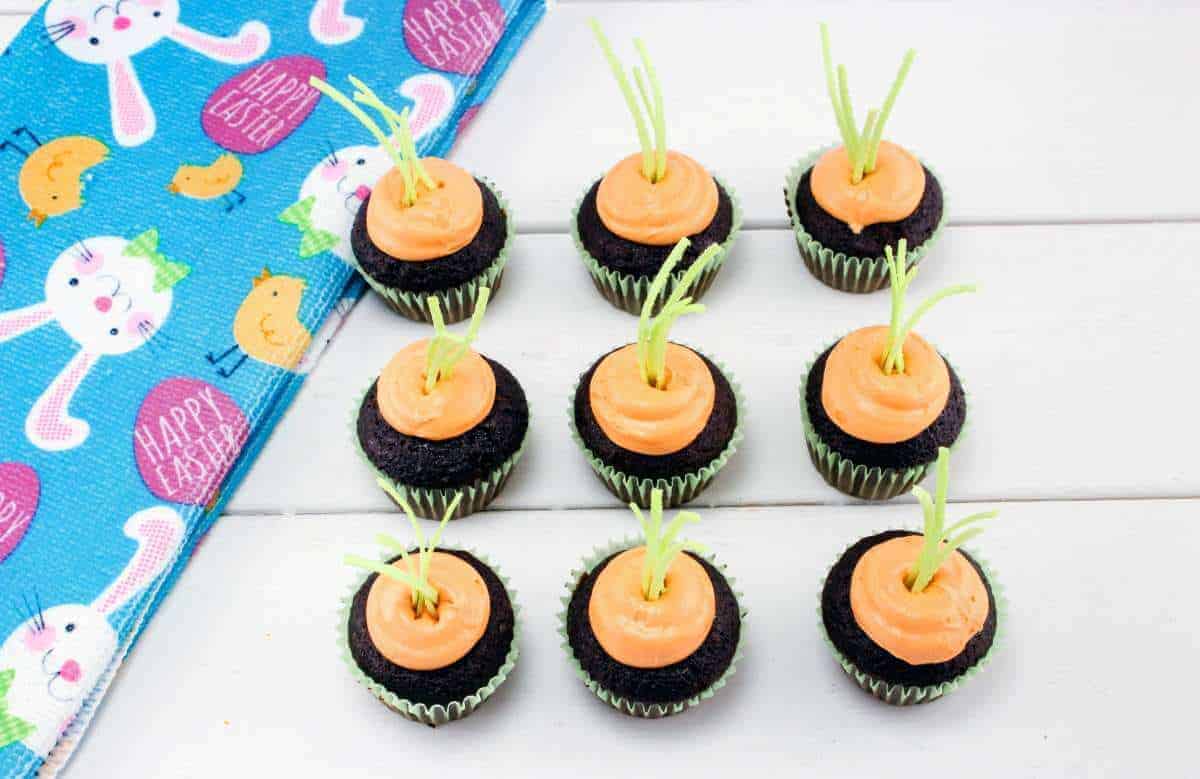 Adorable Easter Cupcakes – Cookie Named Desire
These adorable cupcakes are the highlight of any post egg hunt activity! These soft, fluffy malt cakes are everything you could want this spring, topped with a creamy vanilla frosting that will have your kids asking for more.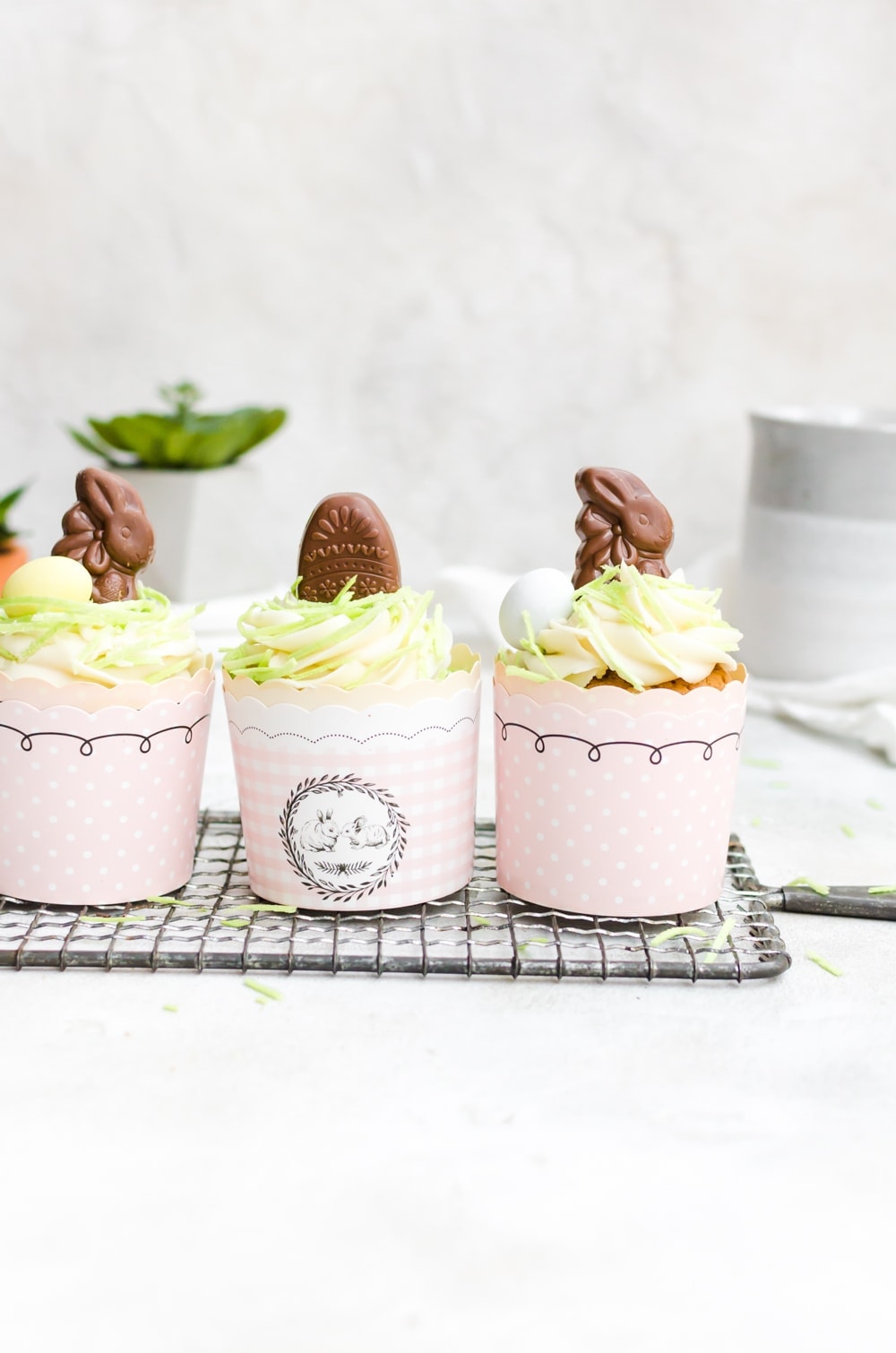 Funky Sheep Easter Cupcakes – The Inspiration Edit
Who can deny how adorable these cupcakes are? Their fluffy fur (icing) and those big eyes make these almost too cute to eat. Plus, there is no baking involved of any kind; decorate and eat!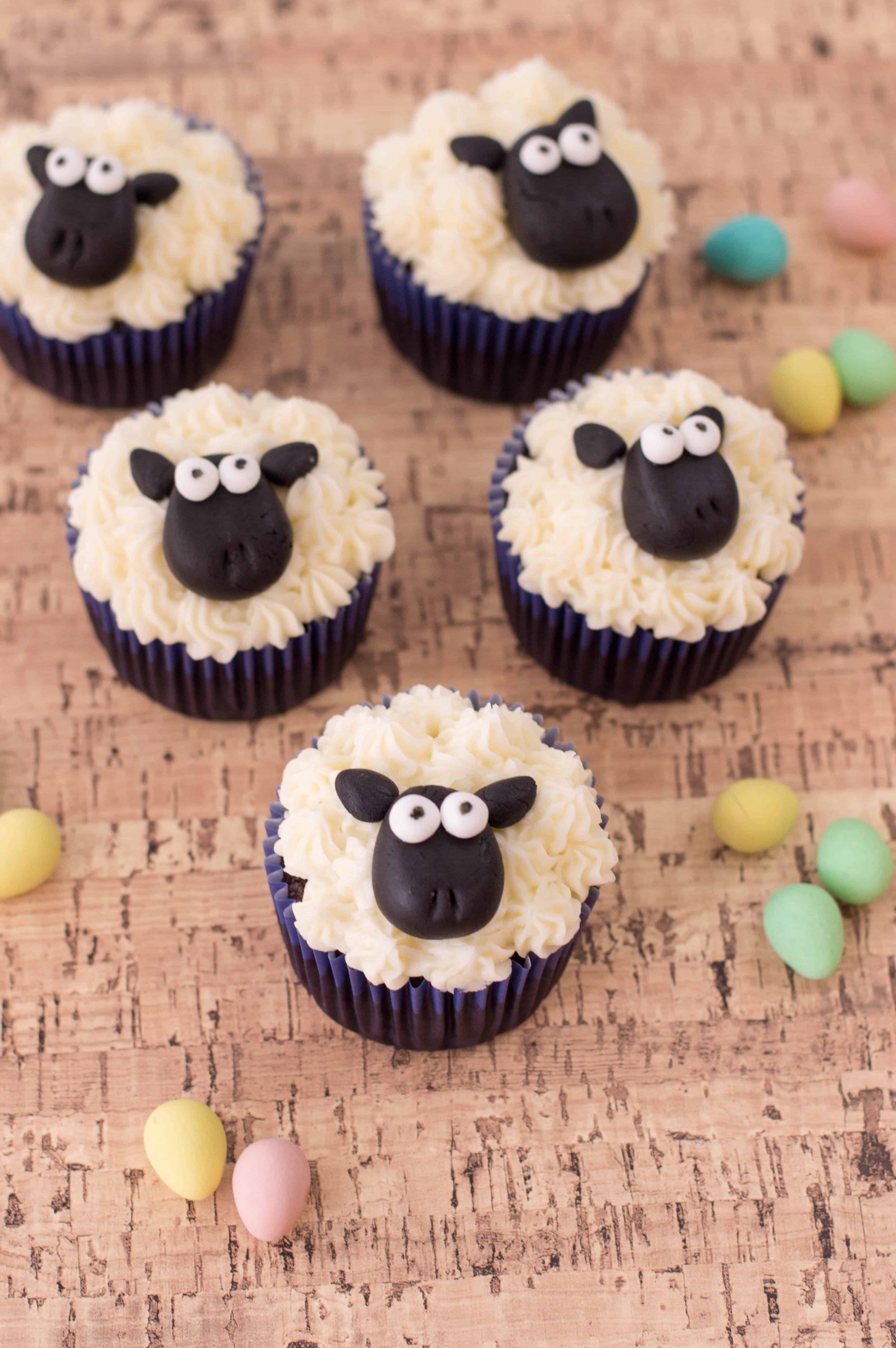 Spring Butterfly Cupcakes – Thrifty Jinxy
This cute spring butterfly cupcakes recipe can add a touch of spring and sunshine! These pretty cupcakes are fun and easy to make, starting with a boxed cake mix, white chocolate-covered pretzels, and M&Ms. They are perfect for Easter dessert!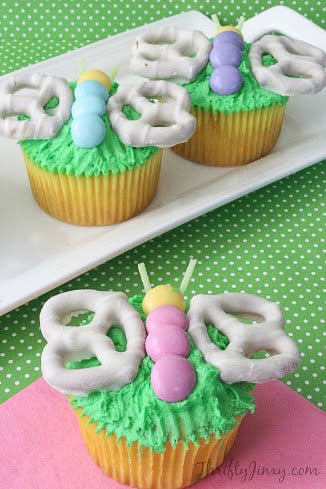 Sheep Cupcakes – This Mama Loves
These sheep cupcakes will make ewe smile and are great for Easter, spring, Communion, and farm theme parties. These fun puffs are made from scratch and use black fondant and marshmallows to give these cute little sheep life.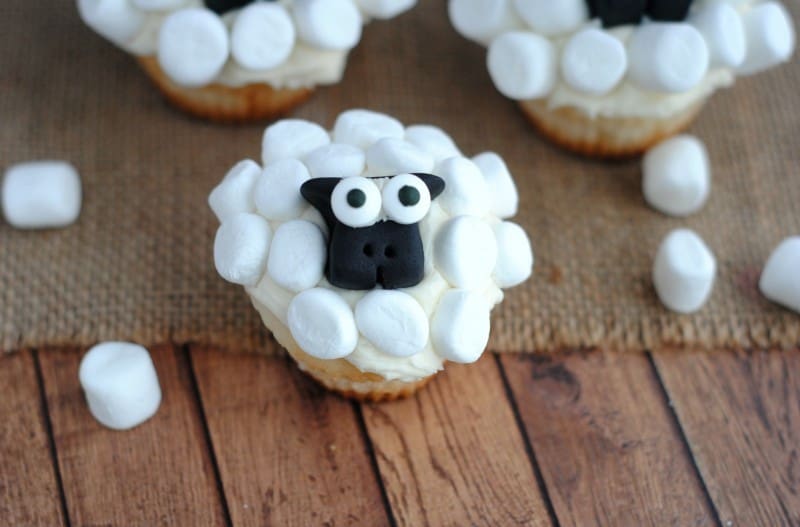 Other Easter Ideas You Will Love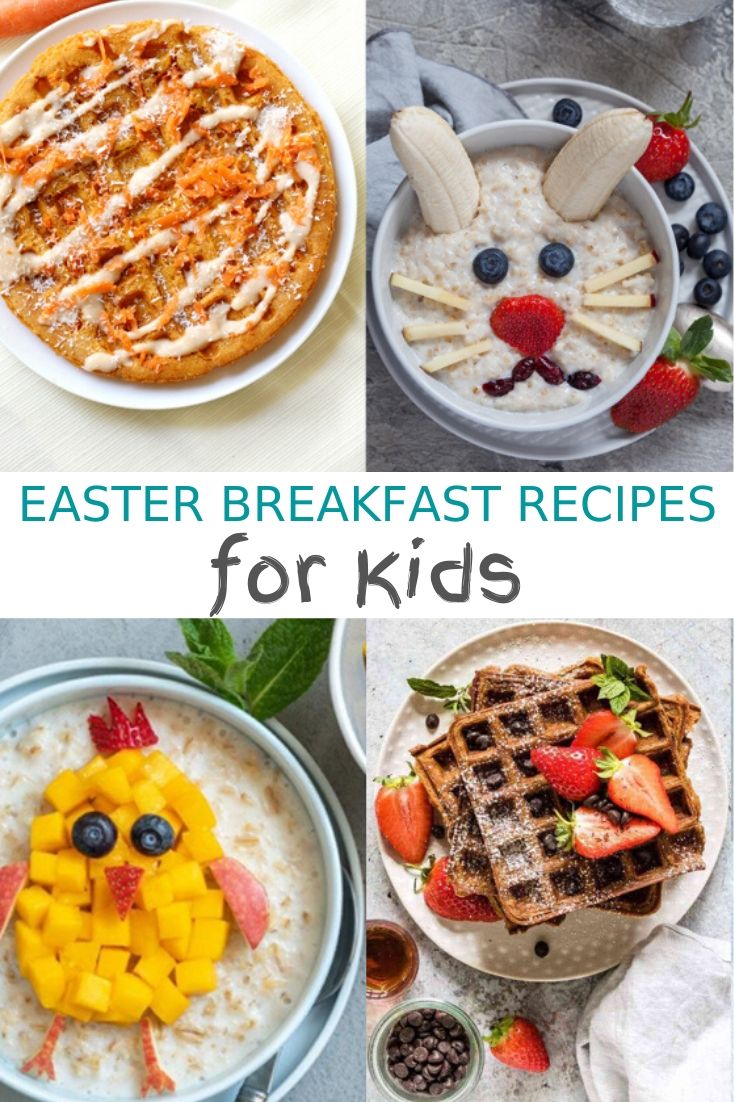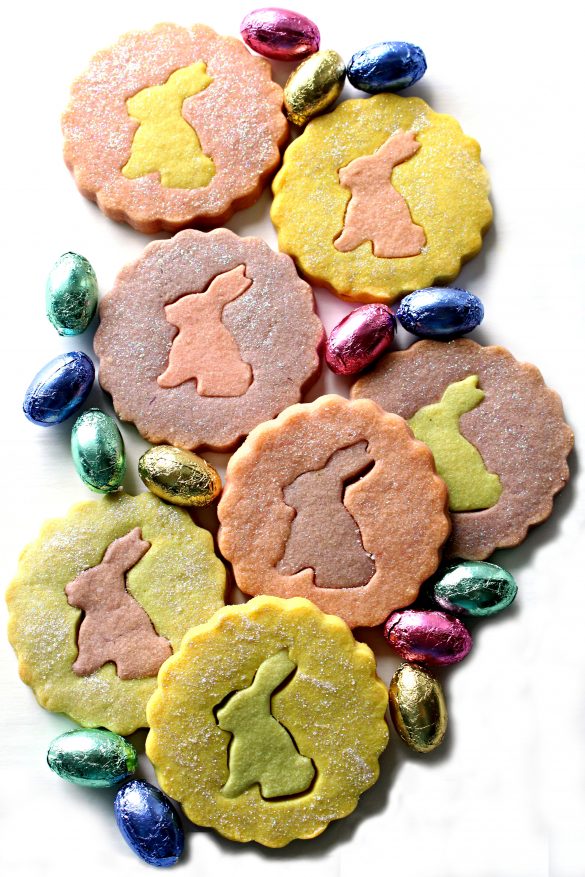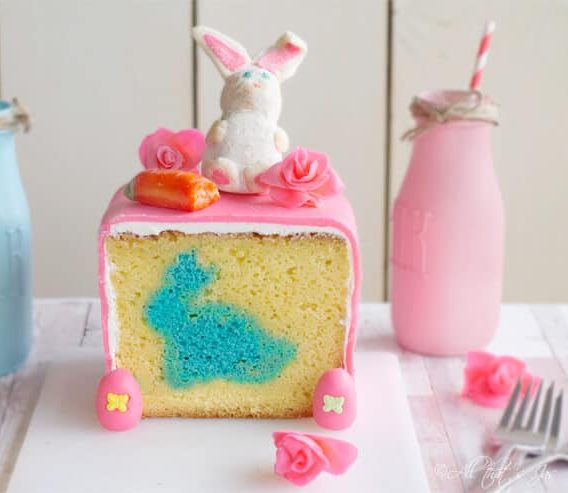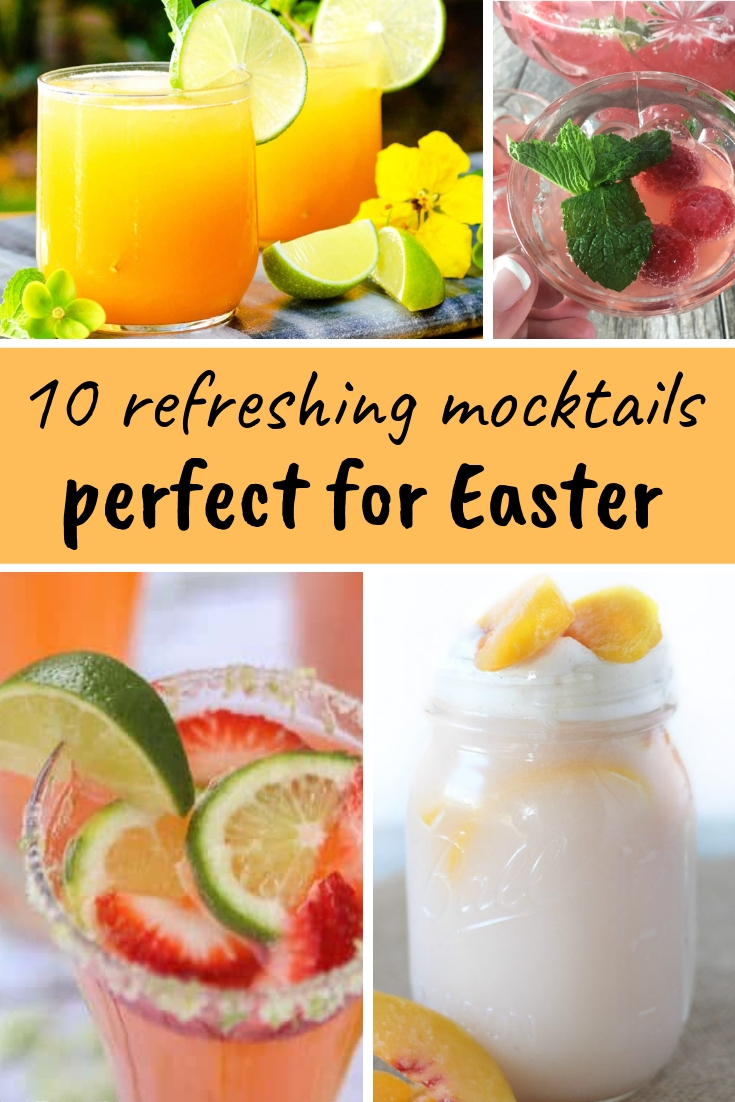 For me, the best part of Easter brunch is the sweet ending: some festive Easter cupcakes. What's more, the kids love making them and enjoy eating them even more! Plus, I love these cute and easy Easter cupcakes because you can do anything with a cupcake. From a show-stopping dessert, or even better, multiple sweet Easter cupcakes, these petite treats are perfect for any school party, spring celebration, or as a fun Easter activity to do with your kids!