This delicious Passion Fruit Piñata Easter Cupcakes is one of my favorite Easter treats. This scrumptious and easy-to-make Easter recipe is the perfect homemade treat for an Easter party!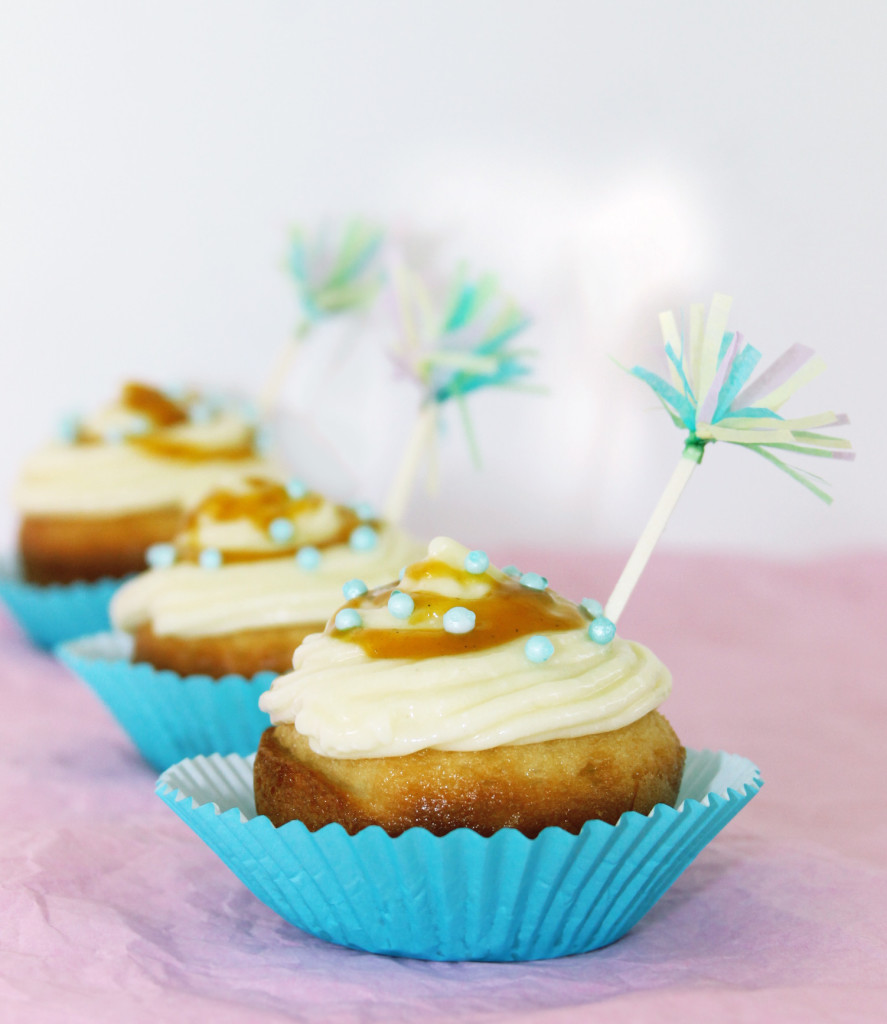 As Easter gets closer we are all looking forward to enjoying a celebration filled with bunnies, chicks, sweets, and Easter egg hunts. Looking back at my own Easter memories growing up in Guatemala I can't help but feel a bit of nostalgia as I remember those family trips to the beach for the weeklong holiday, going to Antigua to see the processions, and making colorful sawdust carpets on the cobblestone streets.
My mom also hid chocolate bunnies and eggs on Easter Sunday for us to look for but Easter (Pascua) and Holy Week were passionfruit piñata Easter cupcakes are so much fun to make and eat. They are the perfect treat to surprise your kids with this Easter. Easter is about spending time together and celebrating this special time. So now we bring some of those traditions and meaning into our celebrations of Easter here in the United States while still embracing the explosion of pastel colors, Easter baskets, and sweetness we all enjoy so much.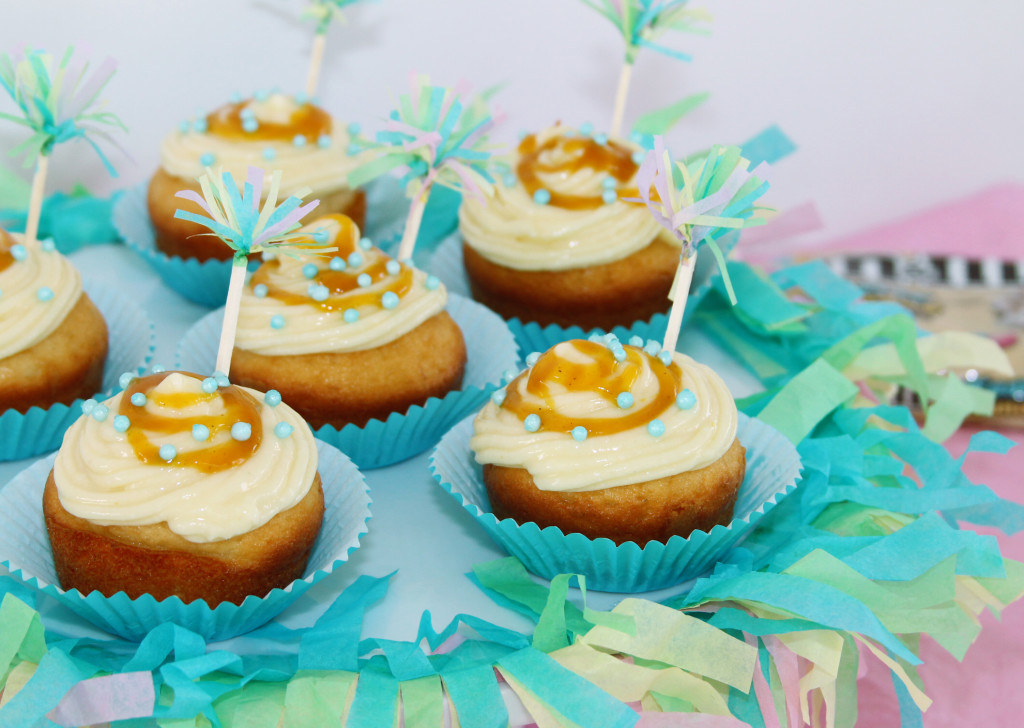 Food is always great to keep our Latino culture and traditions alive and present. Not everyone in the family is in love with the traditional bacalao a la Vizcaina so instead, I decided to make a sweet treat using maracuyá (passion fruit) as its delicious tropical flavor takes me back to those fun times spent at the beach during Holy Week.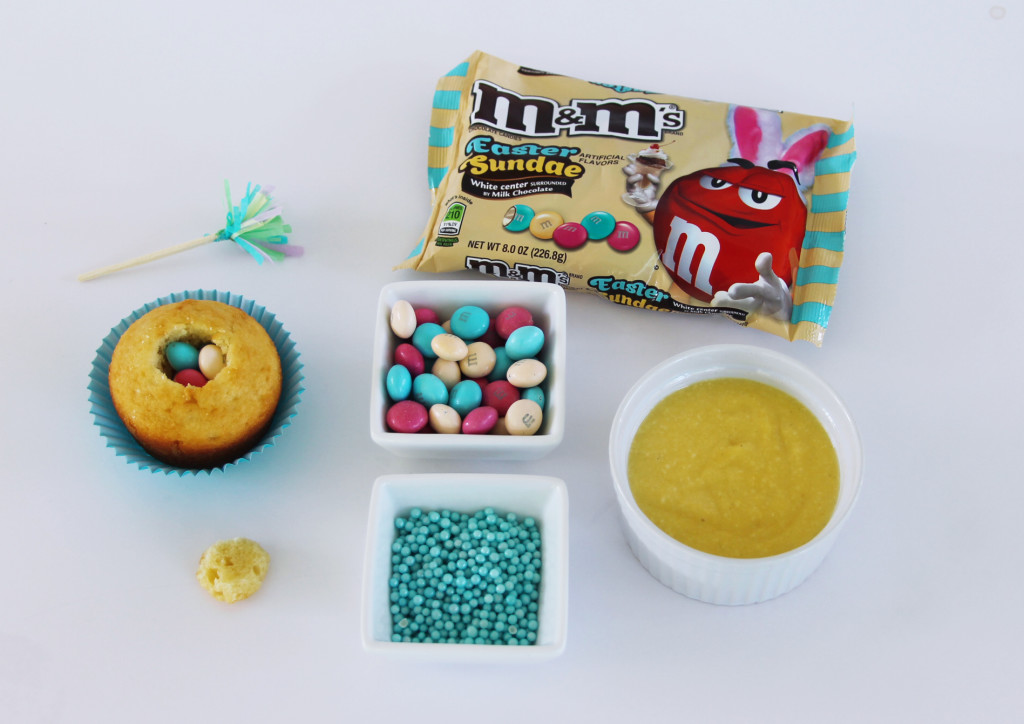 I decided to make passion fruit piñata cupcakes filled with M&M's. I used the seasonal Easter M&Ms but any candy will do. The sweet cupcake combined with the tanginess of the passion fruit make the perfect sweet and tangy Pascua treat to share with family in friends!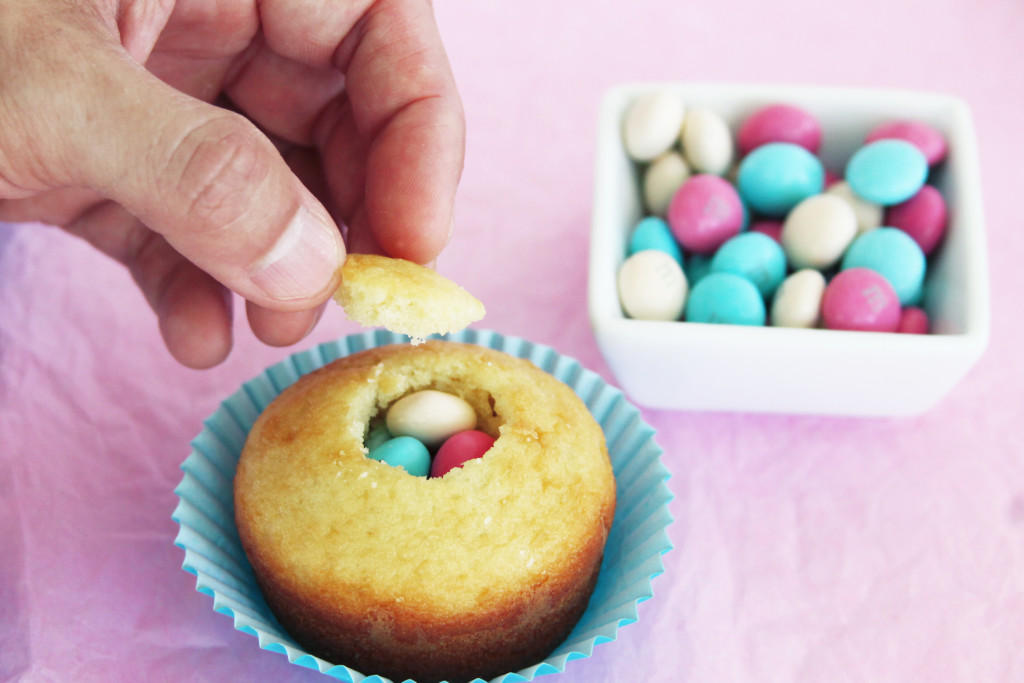 To make these more festive I had the kids help me out with making some fun cupcake toppers using pastel-colored tissue paper and a toothpick. We also used tissue paper to decorate the cake stand. Don't these cupcakes look ready for a Pascua family celebration!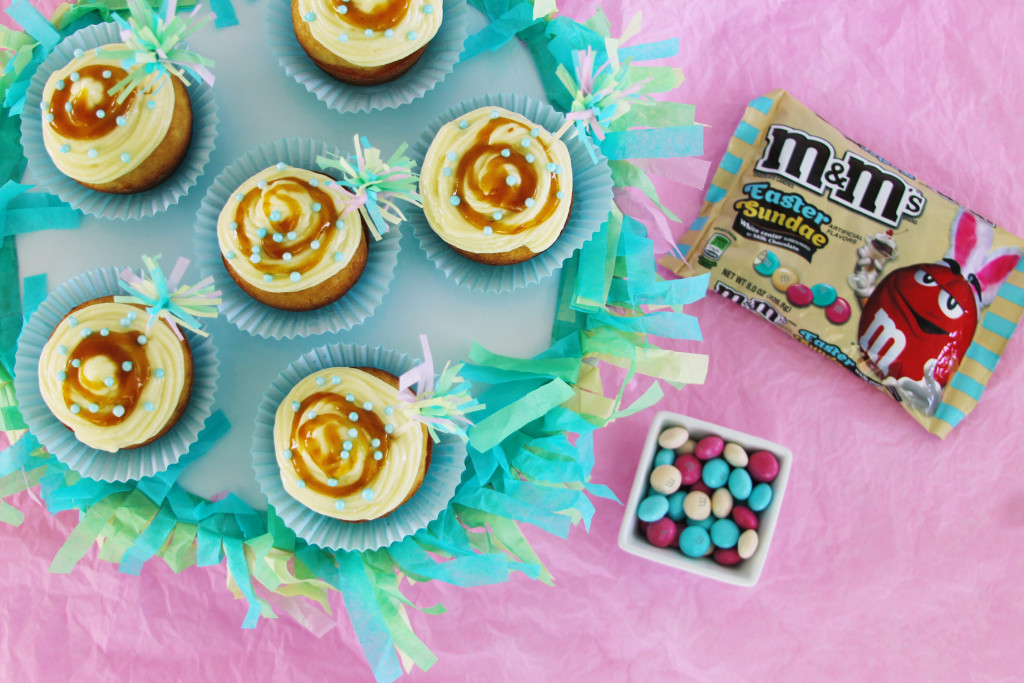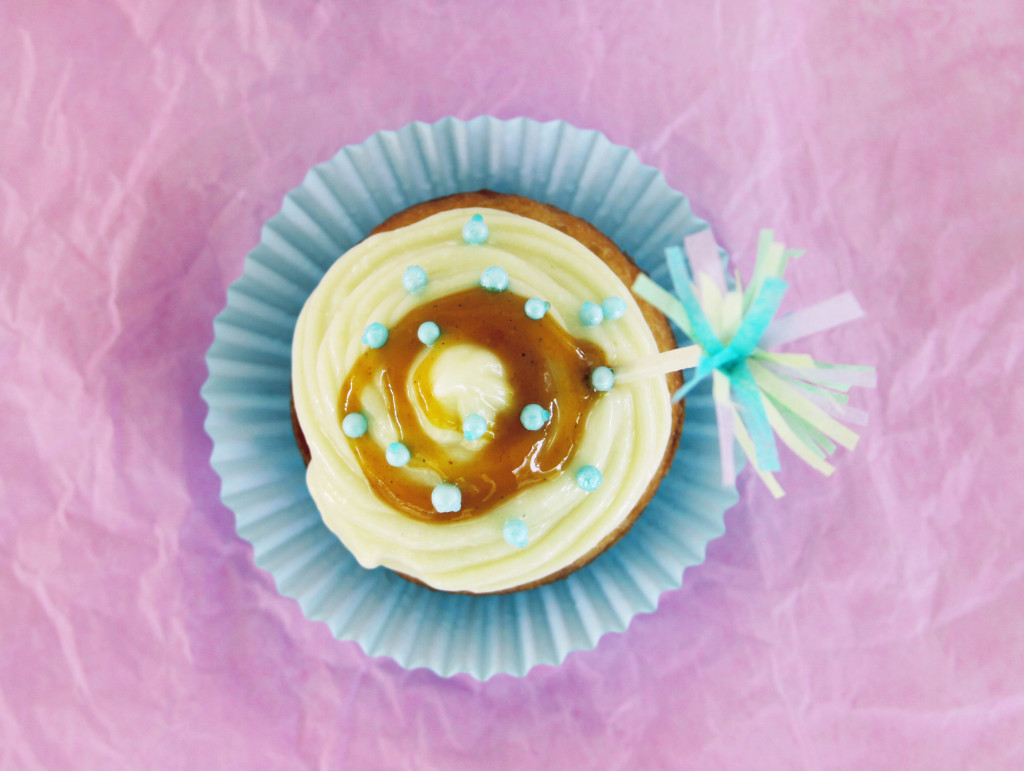 This sweet treat brings together our Guatemalan and American Pascua traditions and not only has a sweet secret surprise inside but also a hidden meaning that ties its flavor to the religious traditions of Pascua and of Holy Week by using passion fruit.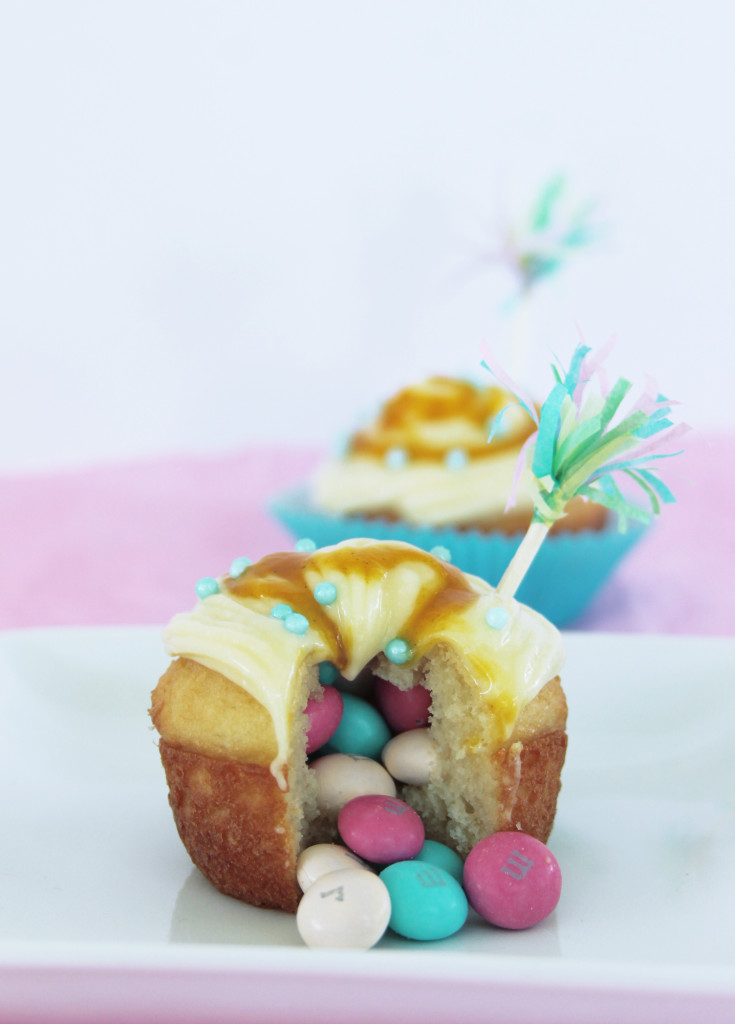 Passion fruit or maracuyá is a delicious fruit that is found in many South and Central American countries. What you probably did not know is that La Fruta de la Pasión the passion fruit was named by Spanish Catholic Missionaries in the 16th century. The deep purples of the passionflower where the ritual colors of Holy Week, the crown of the flower looked like the crown of thorns, the three stigmas represent the three nails and the five anthers where the five wounds of Christ. So I thought it would be perfect to bring passion fruit into our celebration of Easter.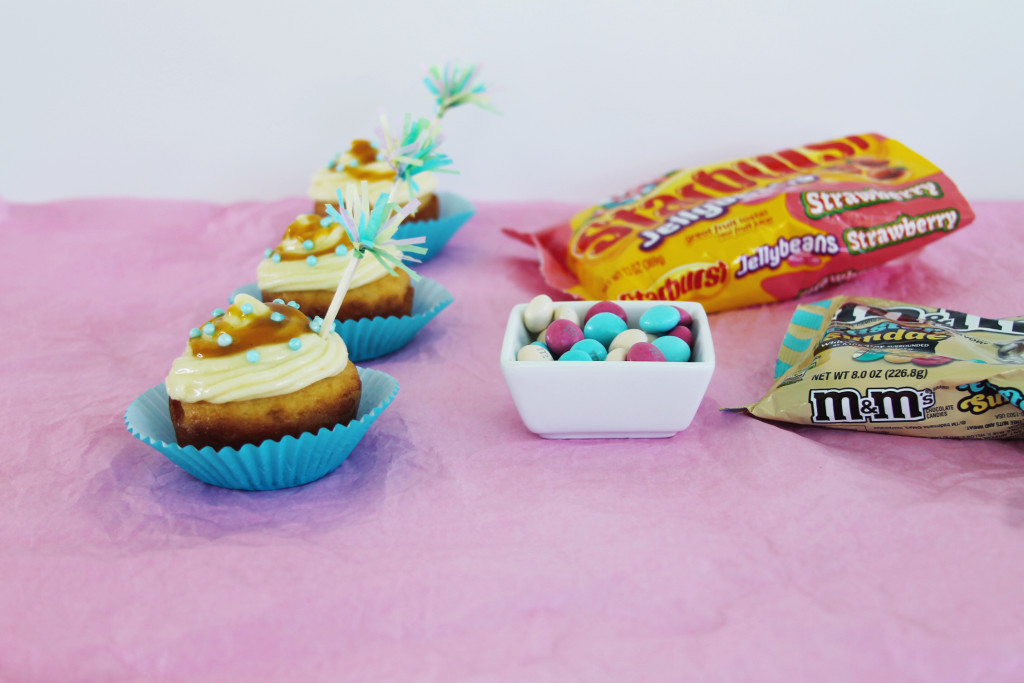 Other Easter Desserts You Will Love
Adorable Bunny Butt Cupcakes: These cute and easy Easter cupcakes are the perfect sweet addition to any Easter-themed party. It is a fantastic alternative to the chocolate overload that usually comes with an Easter celebration.
Awesome Easter Candy Platter: A candy platter is a great way to share your favorite Easter candy and sweet treats with family and friends. A well-arranged candy tray is a fantastic way to serve sweets beautifully without the extra effort.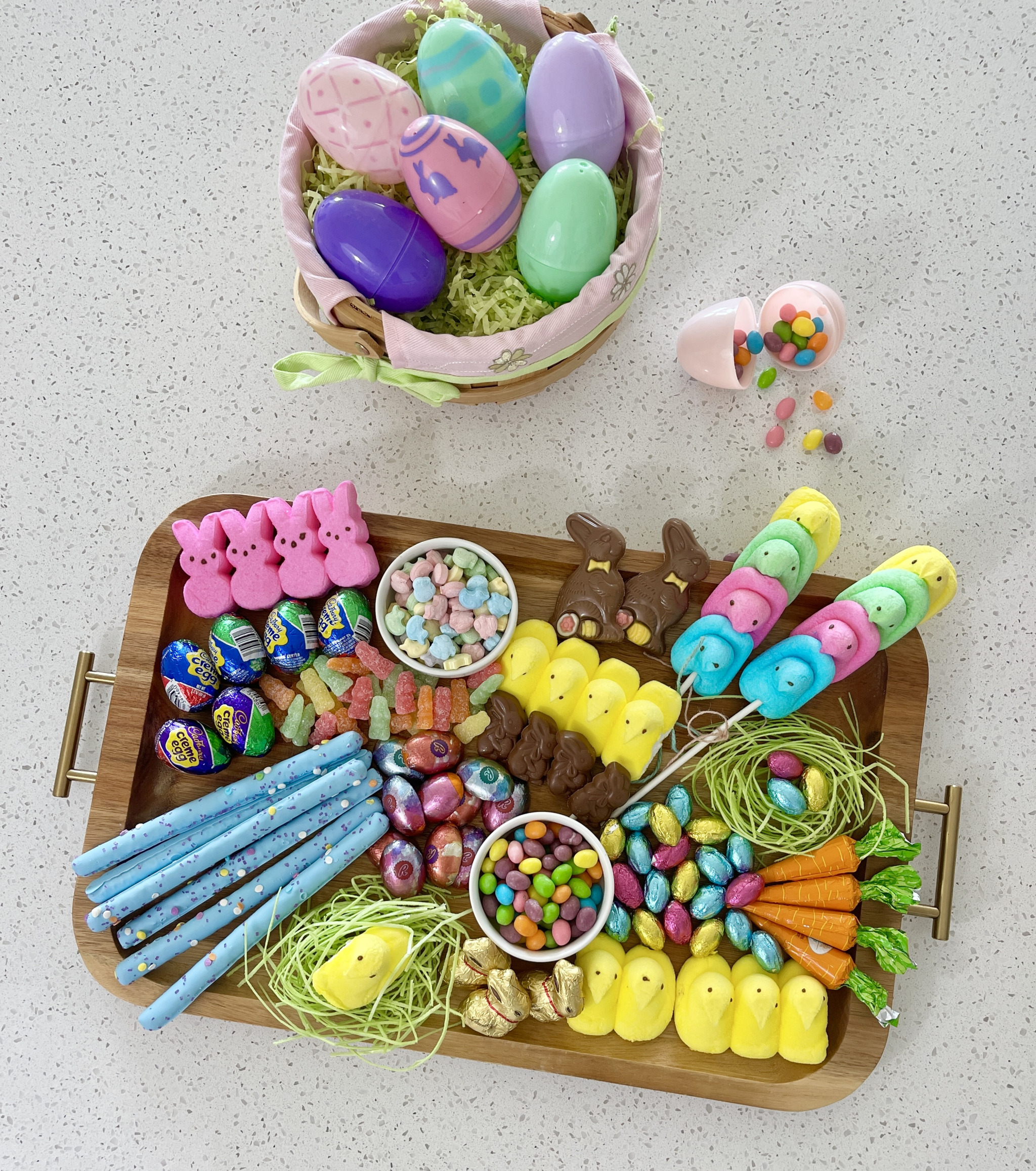 Easy Easter Cake Recipes: If you're looking for easy Easter cake recipes and ideas, you'll find your new favorite Easter dessert here. When it comes to Easter cakes, you can go the classic route with a carrot cake or do something more fun like a bunny cake, a lamb cake, or even a sunflower cake.
Cute And Easy Easter Cupcakes: From adorable sheep to cute bunnies full of sweetness, here are the best Easter cupcakes for you to choose your new favorite Easter-themed treats!
25 Cute and Easy Easter Cookie Recipes: If you're looking for the best desserts for Easter, you can't go wrong with some sweet Easter cookies. Whether you're making cute cookie chicks, bunny bums, Easter baskets, or bird nests, these delicious Easter treats are not just easy but super fun to make.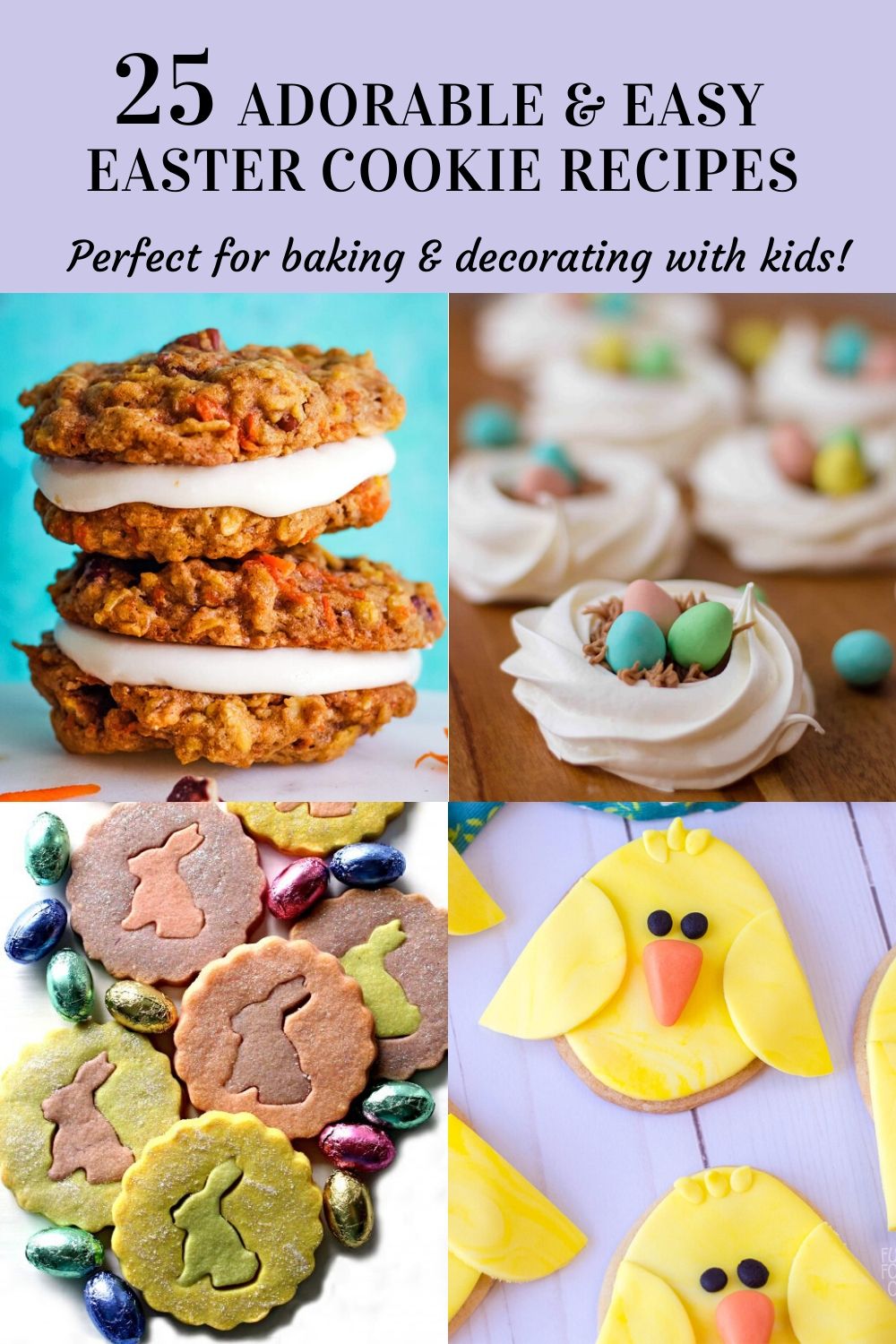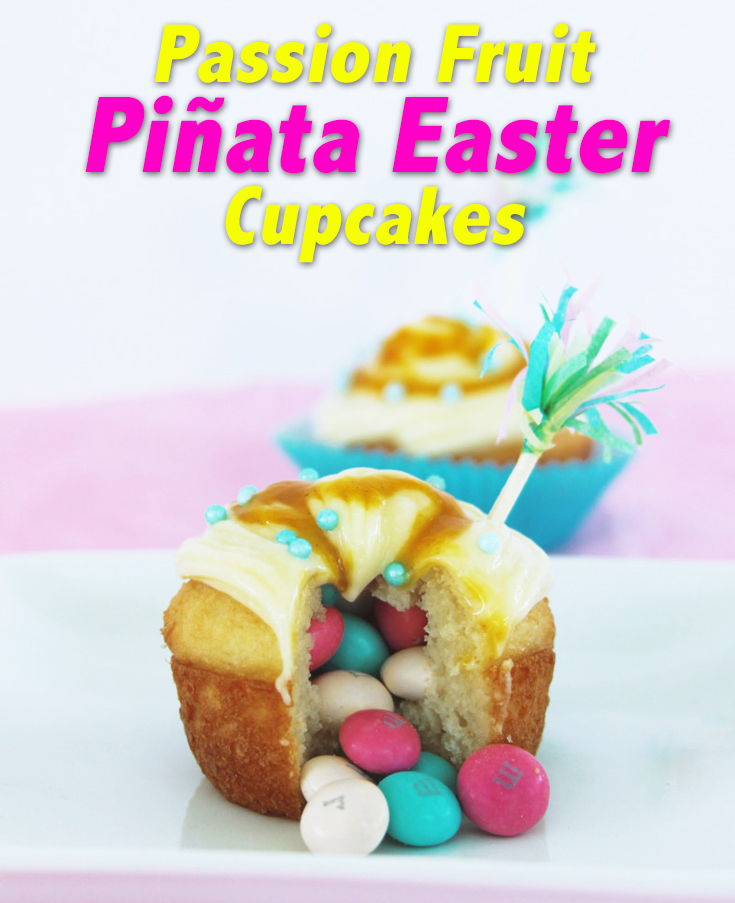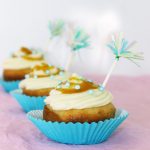 Passion Fruit Piñata Easter Cupcakes
Ingredients
FOR CUPCAKES

1

box yellow cake mix

1

cup

of passion fruit pulp

3

eggs

1/4

cup

apple sauce

FOR PASSIONFRUIT FROSTING

1

cup

powdered sugar

sifted

8

ounces

cream cheese

at room temperature

3

tablespoons

passion fruit pulp

blue pearl sprinkles

PASSION FRUIT GLAZE

¼

cup

passion fruit pulp

2

tablespoons

of sugar
Instructions
Preheat oven to 350 degrees.

Put cupcake liners in cupcake pan.

Combine cake mix with passion fruit pulp, eggs and apple sauce.

Once mixed thoroughly, pour into prepared cupcake pan.

Beat the passion fruit, cream cheese and sugar in a large bowl with a mixer on medium speed until combined. Add more passion fruit or powdered sugar until you reach the desired consistency.

Transfer to a pastry bag fitted with a large star tip; refrigerate 30 minutes.

On a small sauce pan heat ¼ cup passionfruit pulp, add sugar and mix until well dissolve.

Reduce heat to low and let simmer until it has acquired the consistency of a thick syroup.

Let cool.

Pipe frosting onto the cupcakes.

Top with passion fruit glaze.
Latest posts by Cesar Diaz
(see all)