If you're looking for refreshing spring mocktails, look no further! I've rounded up a great selection of non-alcoholic drinks that are delicious and beautiful. In this post, you're sure to find something that will pair perfectly with Easter dinner, Easter brunch, or any spring celebration. The best mocktail recipes for any Spring celebration include delicious non-alcoholic drinks from refreshing sangria to delicious Daiquiris and tropical mojitos. So, sit back and enjoy the wonderful weather with these fresh and fizzy mocktails everyone will enjoy!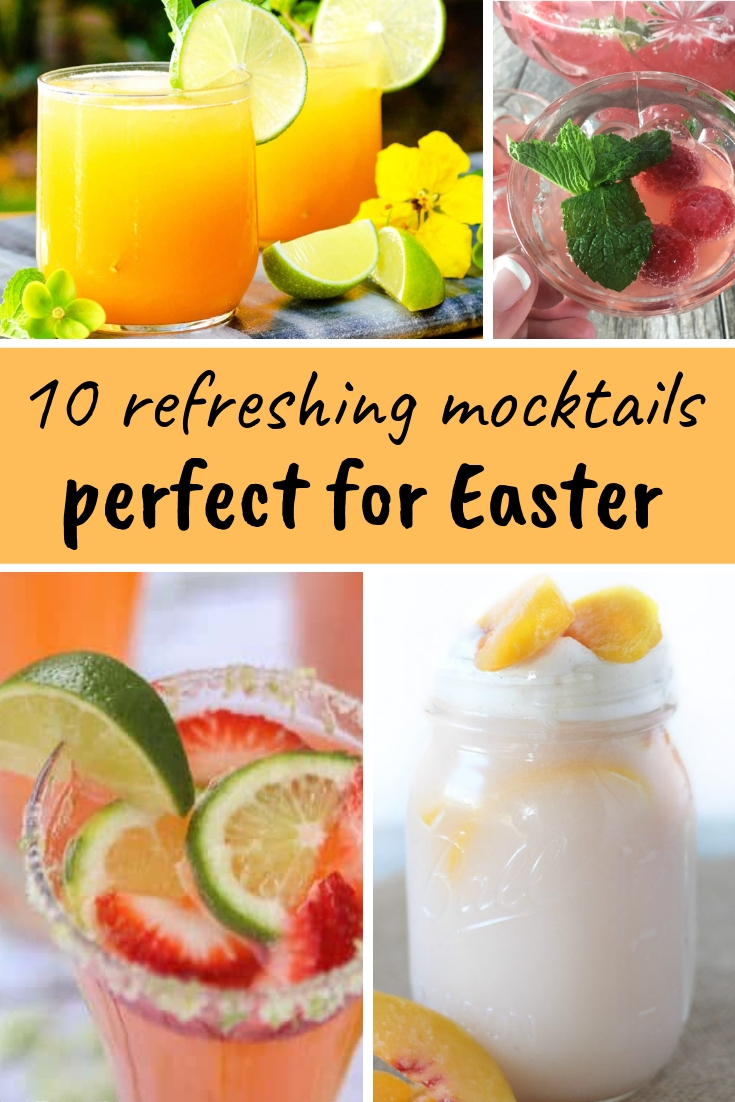 Party-Worthy Easter Mocktails
Even if you do drink alcohol, it's always a great idea to have a selection of nonalcoholic drinks for your guests to choose from. These ten refreshing spring non-alcoholic cocktails are perfect for Easter and offer all the fun of a cocktail without the alcohol.
These fun and fruity spring mocktails are family-friendly, and if you like, you can easily add alcohol to turn them into cocktails. You're sure to find a new favorite spring drink among these delicious tropical mocktails. And they're perfect for your spring party menu.
What are Mocktails?
From the abbreviation for "mock cocktails," Mocktails are party drinks that imitate a cocktail except without alcohol. Instead, you make the beverages using fresh fruits, sugar, syrups, herbs, juices, honey, or any other ingredient to emulate a traditional cocktail recipe.
Although Mocktails have been around for a few years now, they are the novelty drinks everyone is serving at their Easter luncheons or BBQ block party, as they are kid-friendly. And you can enjoy as many as you want without having to worry about the alcohol content or feel guilty.
Are Mocktails Alcoholic Drinks?
No, it does not have alcohol or any type of spirit drink. Even the name suggests a drink that mocks or looks like a cocktail without alcoholic content. You might know them by their vintage name of "virgin cocktails," like the classic Virgin Piña Colada or Virgin Bloody Mary.
Most Mocktail recipes combine different fruits and juices to make a look-alike alcoholic cocktail. They are the go-to non-alcoholic drink option for those who usually don't want to take or like alcohol. So, make sure you mix an extra batch of these refreshing spring drinks perfect for your next Easter celebration, as kids love these as much as the adults!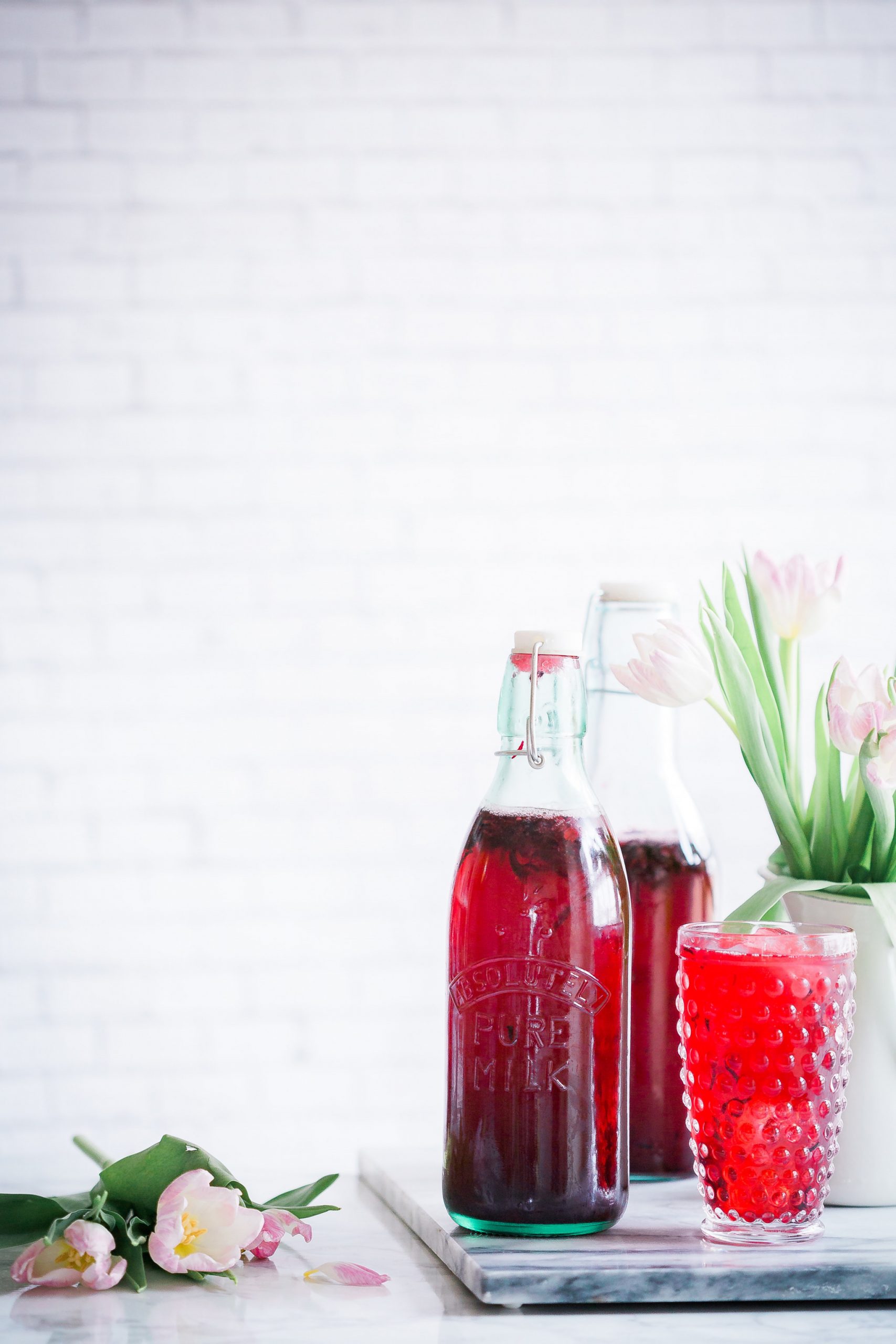 Tips For Throwing the Best Mocktail Party
Take out your best glassware:

Skip the plastic cups and impress your guests with your good glasses! Colorful mocktails look incredible in highball glasses or Champagne flutes.

Shaken, not stirred!

Go James Bond on your drinks and pour your spring mocktails in a shaker filled with ice. It will give them a more cohesive taste, helping all flavors blend and cooling it faster. Just make sure you don't shake any fizzy drinks, or you'll spill everything.

Whimsical accessories bring the fun:

Using

hardy herbs as skewers, funny paper straws, or colorful swizzle sticks make your garnishes look pretty and festive. Plus, having different garnishes or adornments help your guests keep track of which drink is theirs.
What food goes well with Mocktails?
The drinks you choose should go well with your food. That's why the first thing I do when planning a meal is to consider a few aspects like flavors, time of day, and weather. For example, if I am having a lighter spring meal like avocado and chipotle shrimp tostadas, the mocktails should also feel refreshing.
As a good rule of thumb, I try to have a common ingredient in both the food and mocktails to ensure that it is all cohesive. Remember, a fantastic meal has both flavorful drinks and delicious food, whether for a family dinner or a more festive Easter brunch.
Refreshing Spring Mocktails
Full of fresh spring ingredients like strawberries, peaches, and even more exotic fruits like mango, these spring non-alcoholic drinks are a perfect way to celebrate the warmer weather. These mocktails are ideal for picnics, BBQs, or backyard celebrations for your Easter party. However, if you're looking for spring cocktails with alcohol, be sure to check these delicious Easter cocktails.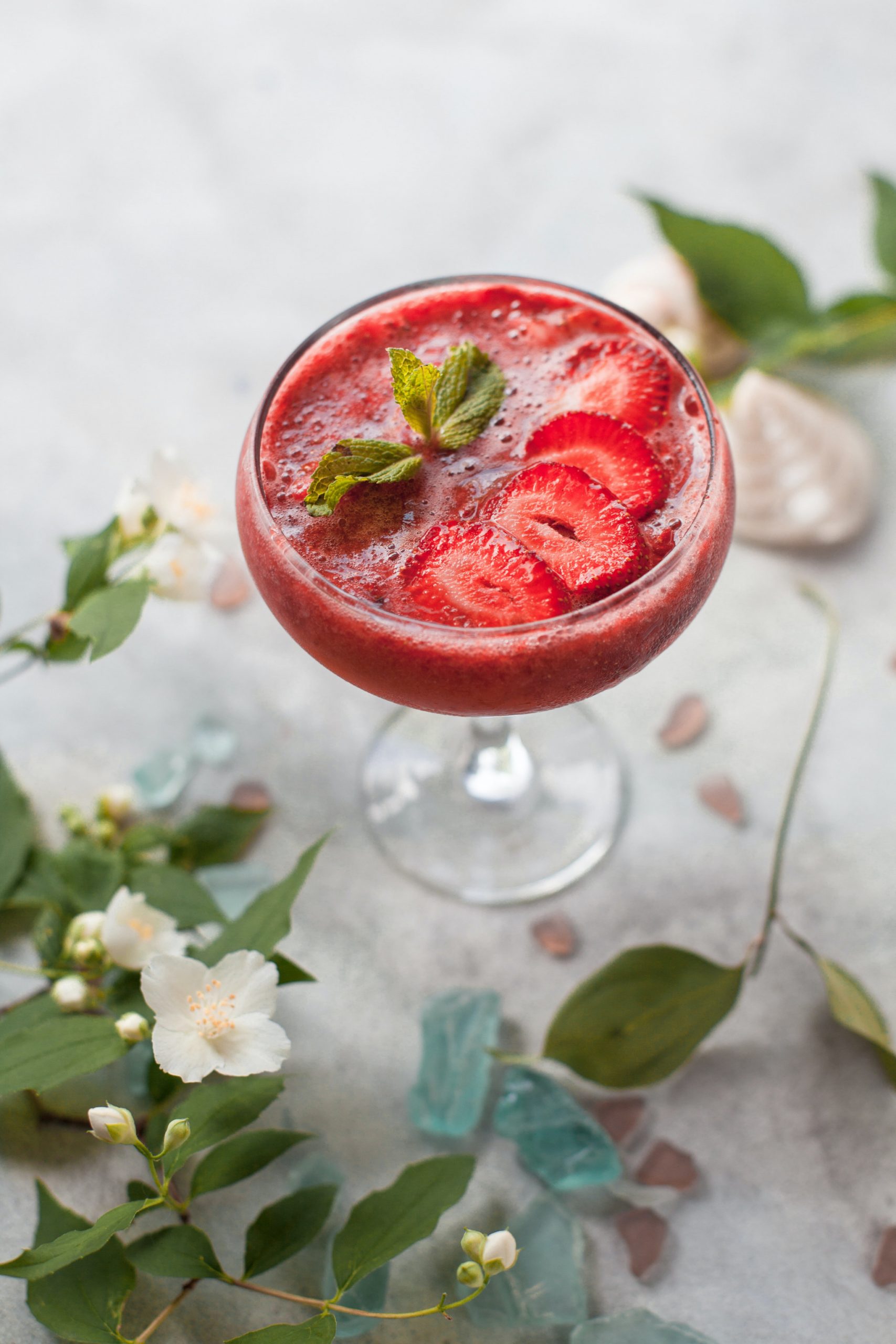 Passion Fruit, Mango, And Raspberry Mojito Mocktail |Growing Up Bilingual
This refreshing, easy, non-alcoholic mojito cocktail recipe is a flavorful and exotic twist on the classic mojito rum cocktail, minus the alcohol. This spring drink is perfect for Easter brunch or any spring or summer celebration.

This Easter brunch punch is perfect for entertaining or enjoying as a family. This kid-friendly punch is sure to be the hit at any springtime or Easter celebrations.

This sparkly and sweet cotton candy mocktail is delicious and so easy to make. Did we mention it only has two ingredients?

Sparkling Strawberry Mint Limeade | Dash of Jazz
The min gives this delicious strawberry limeade that special touch. These are so easy to make, and you'll feel like you're sipping on a strawberry mojito!

This citrus strawberry mocktail combines the fresh taste of citrus with the sweetness of ripe strawberry for an oh so delicious drink!

This strawberry cocktail is sure to become one of your new favorite spring and summer drinks. The best part is that it's alcohol-free and oh so healthy!

Peaches and cream is one of my favorite springtime desserts. Turn this into a mocktail, and you have the ultimate spring drink!

Filled with fresh and tangy citrus flavors, this non-alcoholic sangria is refreshing and delicious! And the best part is that you can have one, two, or three without the buzz or the hangover.

Virgin Banana Daiquiris | Strength and Sunshine
Sipping a Daiquiri always makes me feel like I'm relaxing on a tropical beach somewhere. This non-alcoholic banana daiquiri is perfect for enjoying after a long workday or during the weekend.

Tropical Mango Faux-jito | Nellie Bellie
If you love tropical drinks, you're sure to enjoy this delicious mango mojito minus the alcohol. The combination of mango and mint is a match made in heaven!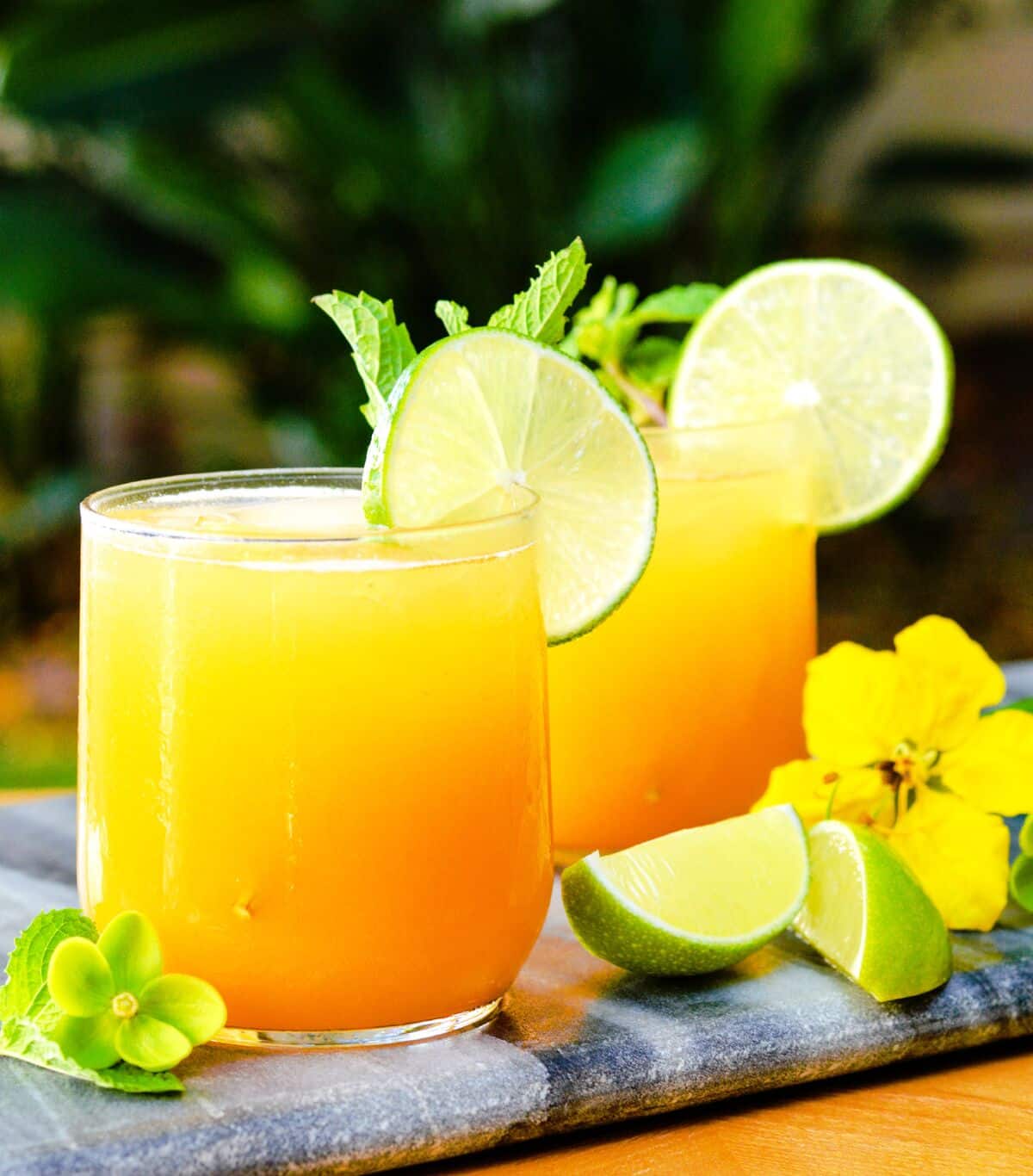 Other Great Spring Ideas to Celebrate Easter
10 Delicious Easter Cocktails:

These Easter cocktails are ideal for Easter brunch. Filled with spring flavors, they're perfect for celebrating the arrival of Spring.

Fun Picnic Brunch Ideas:

Lots of Easter picnic ideas, recipes, and menu ideas to enjoy with the kids. You can do an Easter picnic at the park or even in your own backyard.

25 Cute and Easy Easter Cookies:

Whether you're making cute sugar cookie chicks, bunny bums, Easter baskets, or bird nests, these delicious Easter treats are not just easy but super fun to make.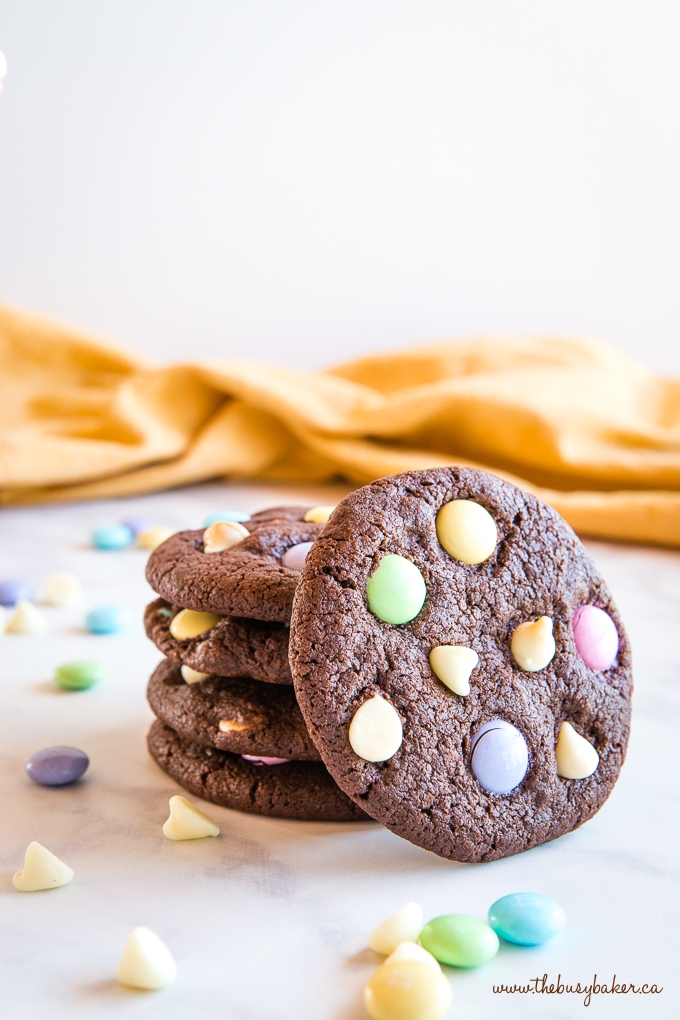 Easter Chocolate Coconut Surprise Cupcakes:

Get ready to bake the cutest, most delicious Chocolate Coconut Cupcakes! They are the perfect Easter treat to share with your family, and even the kids will love helping you make these "surprise inside" treats.
Whether hosting an Easter brunch party, relaxing outside after work, or throwing a BBQ at the beach, these non-alcoholic drink recipes are sure to be a hit! These Spring mocktail recipes are perfect for adults and kids alike. So, grab a glass and mix one of the best mocktails you will enjoy this Spring!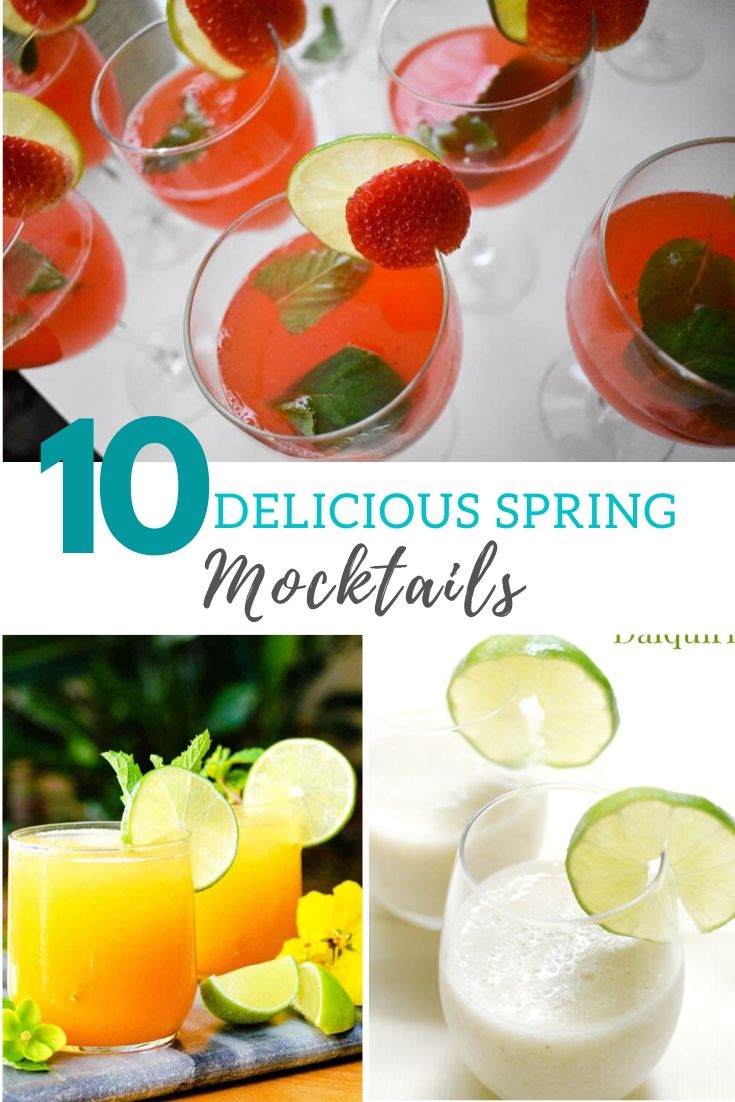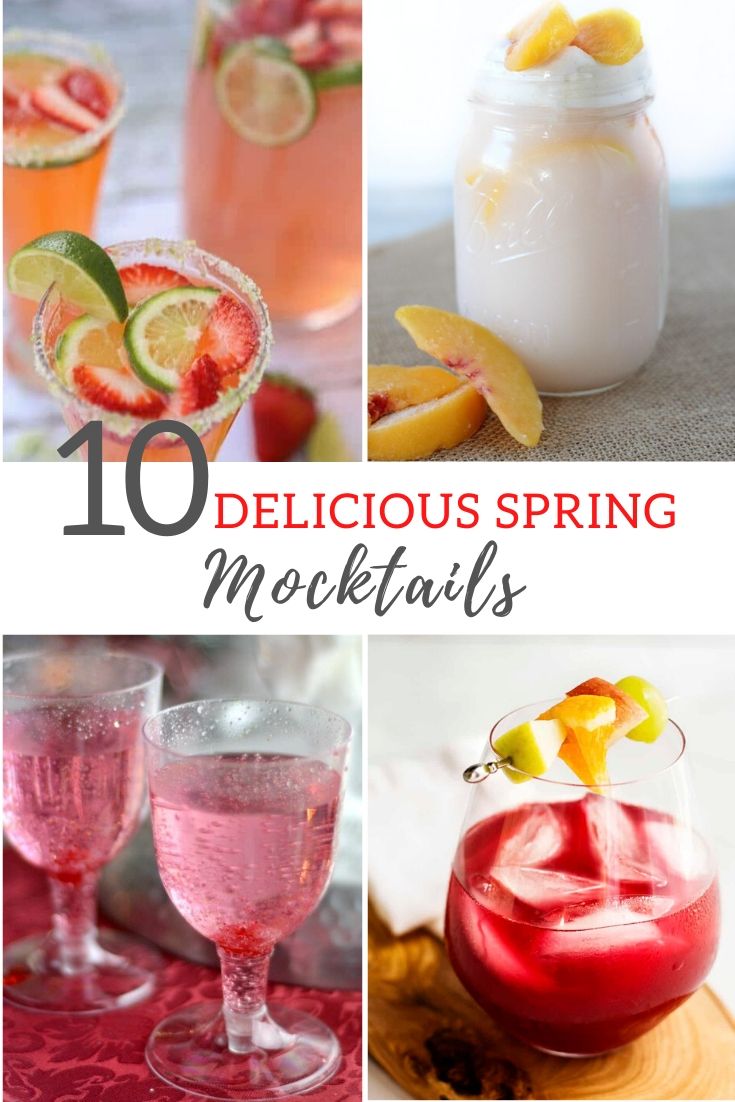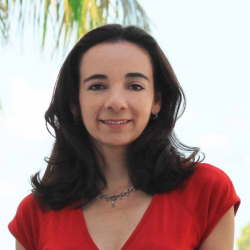 Latest posts by Paula Bendfeldt-Diaz
(see all)