If you're looking for easy Easter cake recipes and ideas, you'll find your new favorite Easter dessert here. Cake always makes any occasion more festive and fun. When it comes to Easter-themed cakes, you can go the classic route with a carrot cake or do something more fun like a bunny, a lamb, or even a sunflower cake. Decorating a cake with Easter candy like Peeps or pastel M&Ms is always a great option.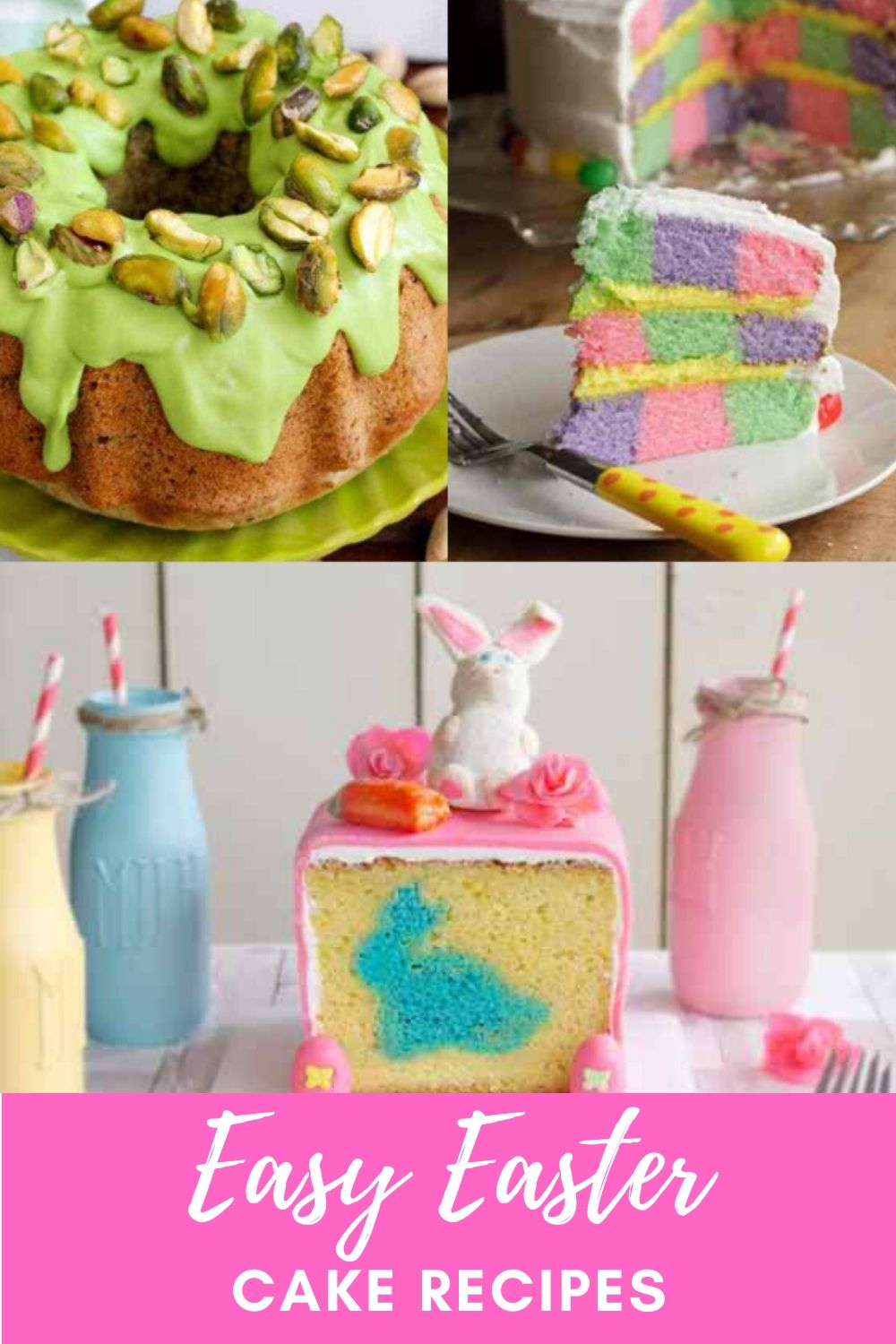 Easy Easter Cake Recipes
I've compiled a list of the best Easter recipes. You're sure to find the perfect dessert to make this Easter celebration memorable! I have even included a couple of delicious pie ideas filled with spring flavors.
This bunny cake is so cute, and I love the addition of the pastel-colored M&Ms. This Easter bunny cake is sure to be the star of any Easter celebration and is perfect for kids.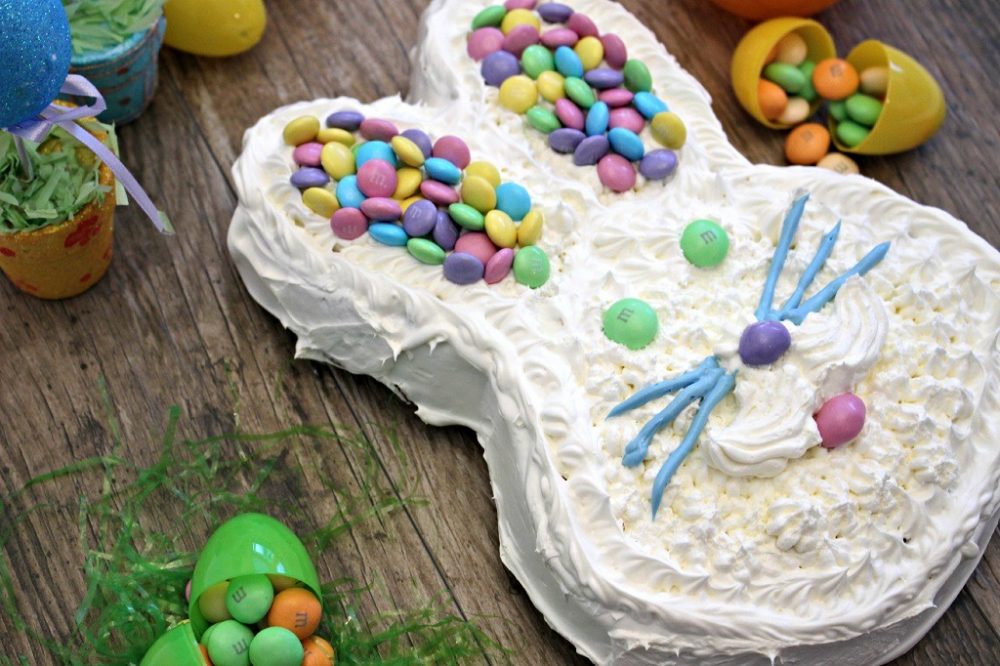 I love pistachio, and it's such an underrated spring dessert flavor. This pistachio bundt cake is soft, buttery, and made with real pistachios. I love the beautiful presentation.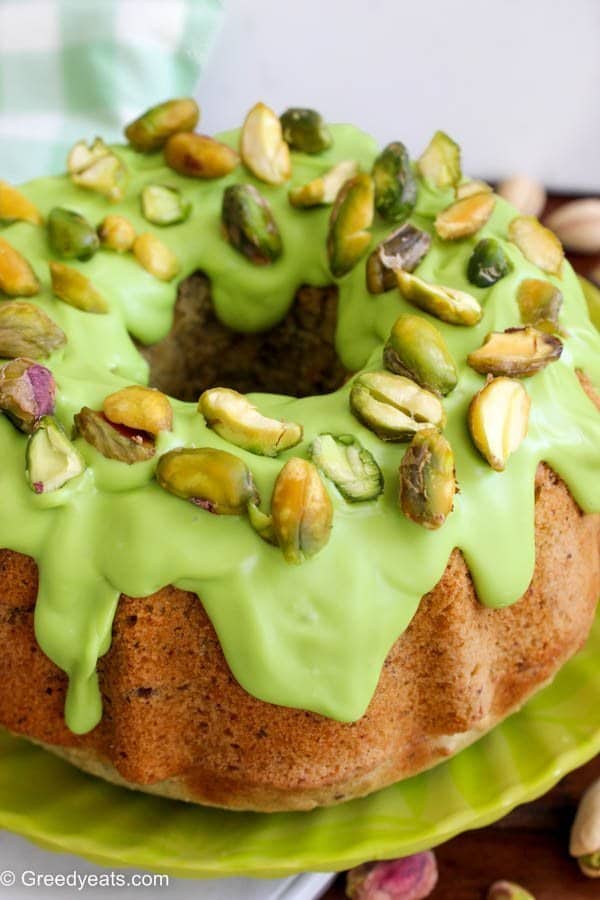 I am in love with this cute Easter cake. Not only is it adorable, but when you cut it, you'll discover a fun surprise. It is sure to be a hit with kids and adults alike!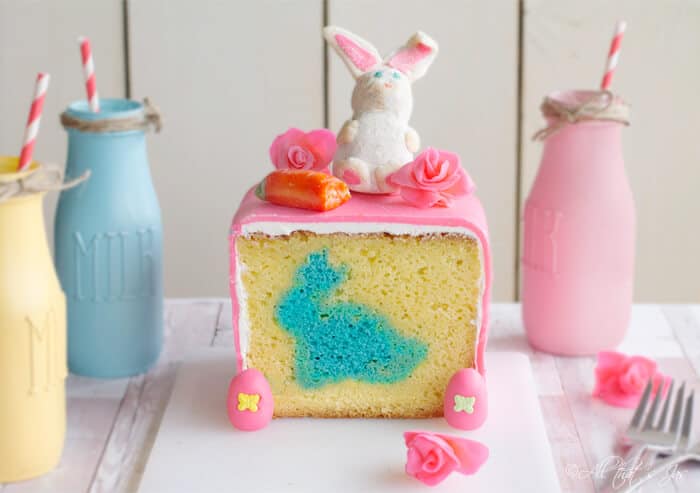 This checkboard Easter cake is so much fun and colorful. Everyone will be surprised and delighted when you cut into this cake and reveal the colorful checkered design inside.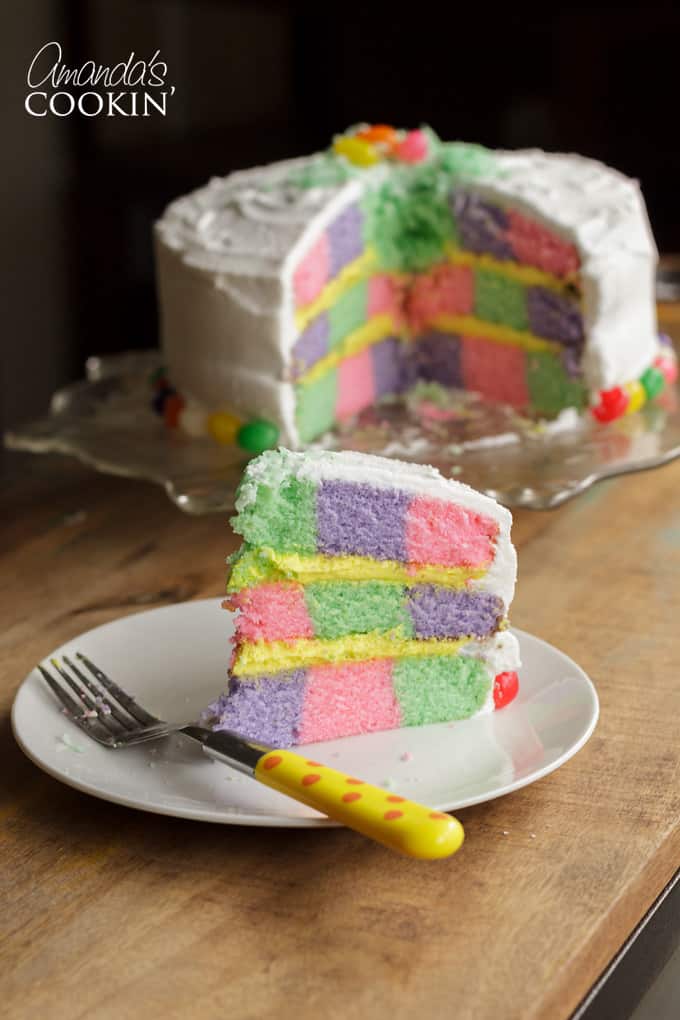 I love mango, and this delicious no-bake mango pie is the perfect Easter brunch dessert. Fresh and bursting with tropical flavors, it's a great alternative to the traditional carrot cake.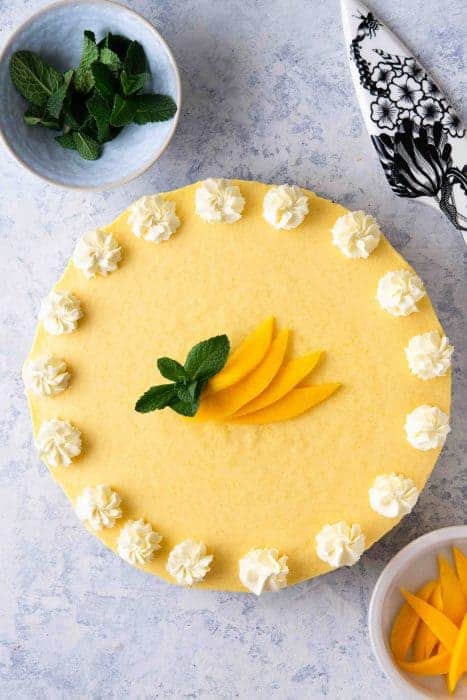 Mi Gluten-Free Gal shares a family recipe for a delicious lemon curd cake. I love lemon curd, and my mouth is watering just thinking about this tangy and sweet dessert.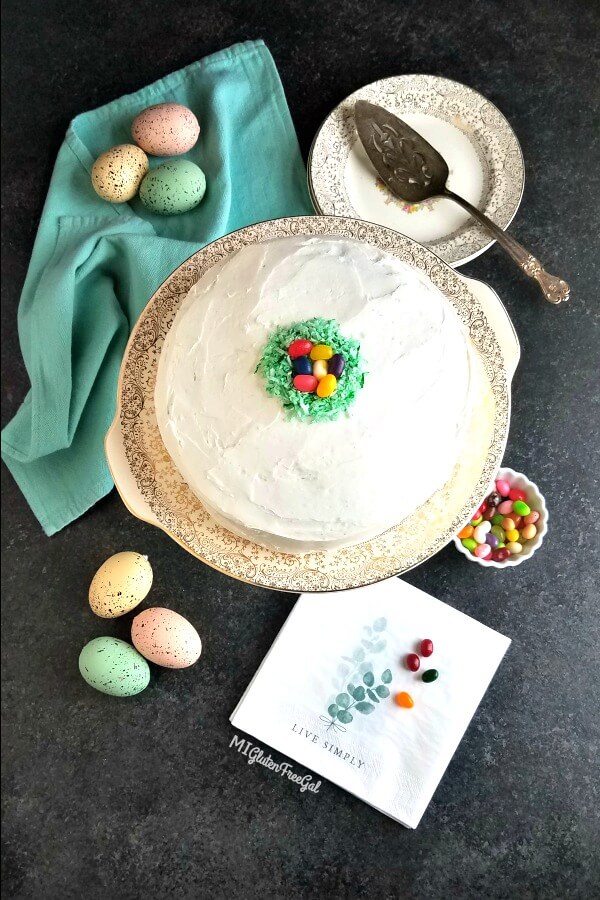 This fun and festive sunflower cake is topped with delicious homemade chocolate frosting and peeps. It's super easy to make and perfect for Easter or any springtime celebration.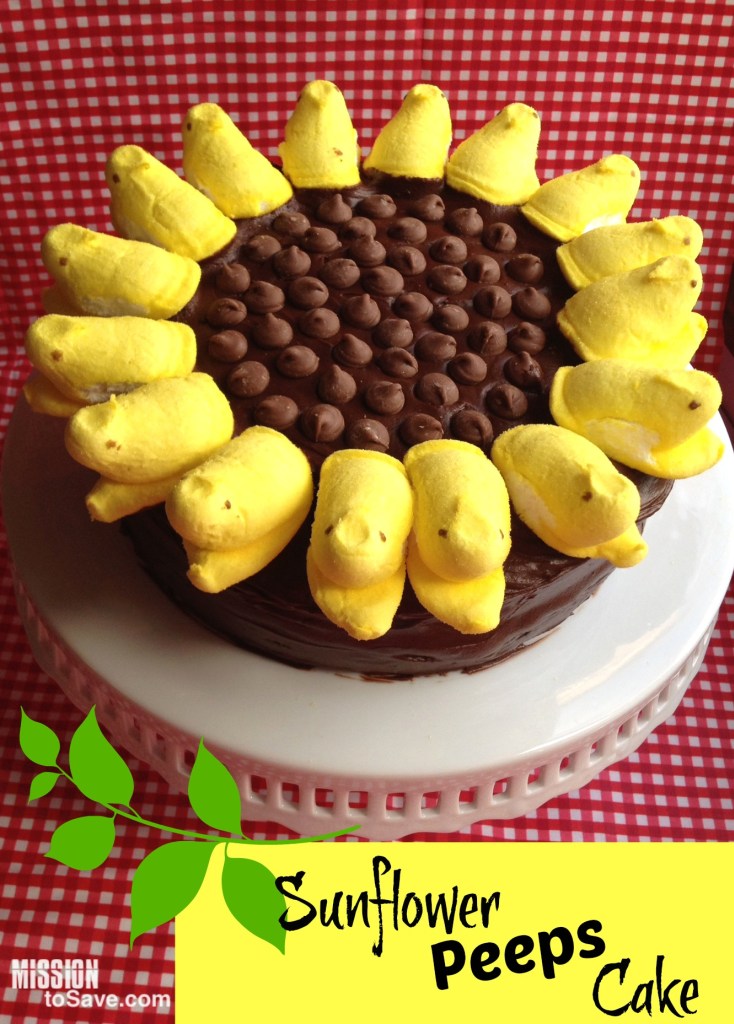 Two of my favorite spring flavors come together in this coconut lemon layer cake.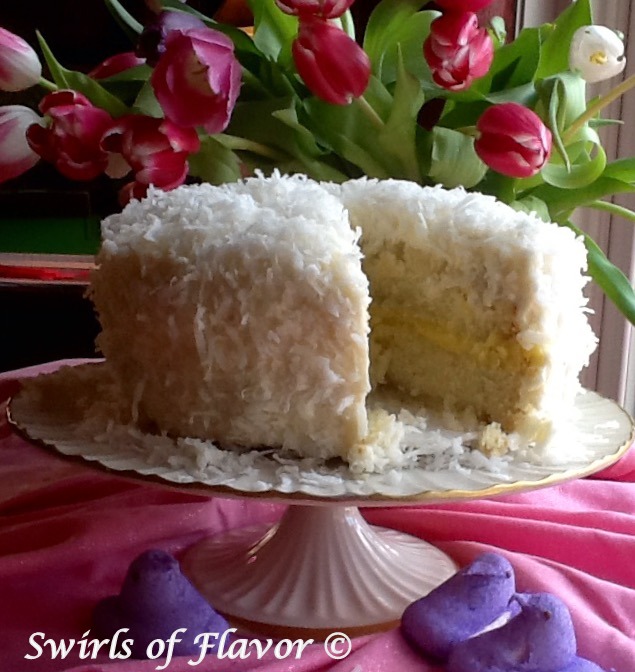 There's nothing more refreshing than an icebox cake. This deliciously cool dessert requires no baking, is ready in no time, and it's sure to be the hit of any Easter celebration.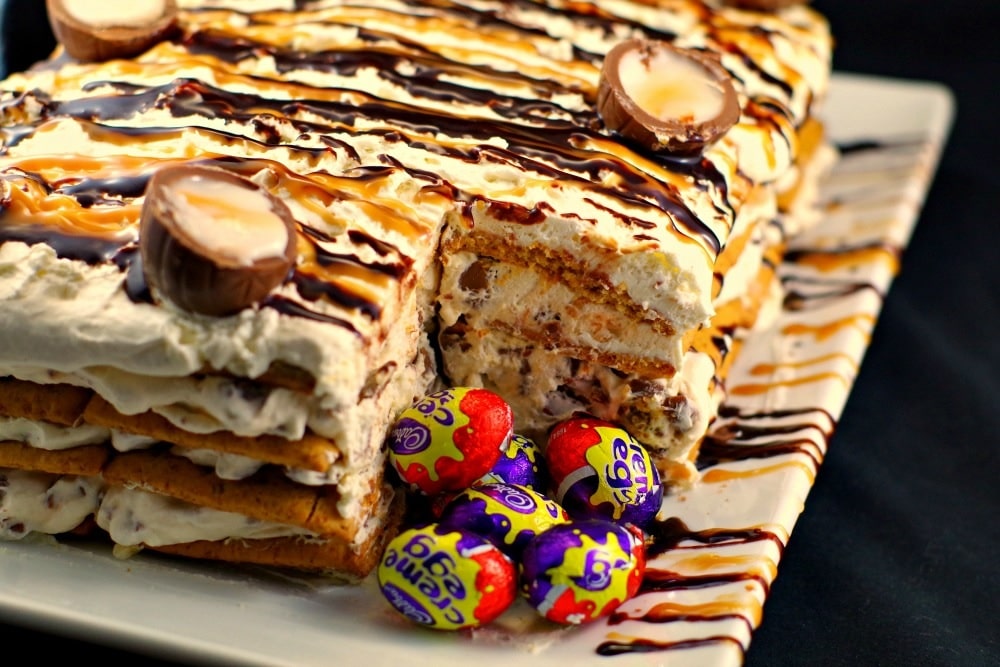 A poke cake is one of my favorite desserts! Moist and delicious, this coconut poke cake is easy to make. The coconut flavor is not overpowering and will transport your taste buds on a tropical adventure.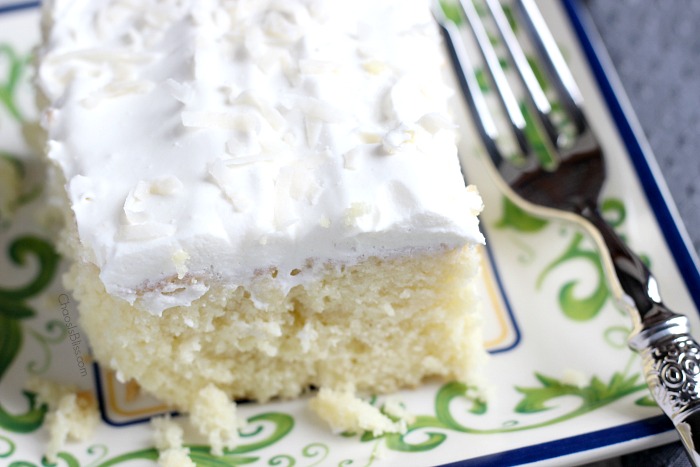 Other Easter Dessert Ideas You Will Love
Adorable Bunny Butt Cupcakes: These cute and easy Easter cupcakes are the perfect sweet addition to any Easter-themed party. It is a fantastic alternative to the chocolate overload that usually comes with an Easter celebration.
Awesome Easter Candy Platter: A candy platter is a great way to share your favorite Easter candy and sweet treats with family and friends. A well-arranged candy tray is a fantastic way to serve sweets beautifully without the extra effort.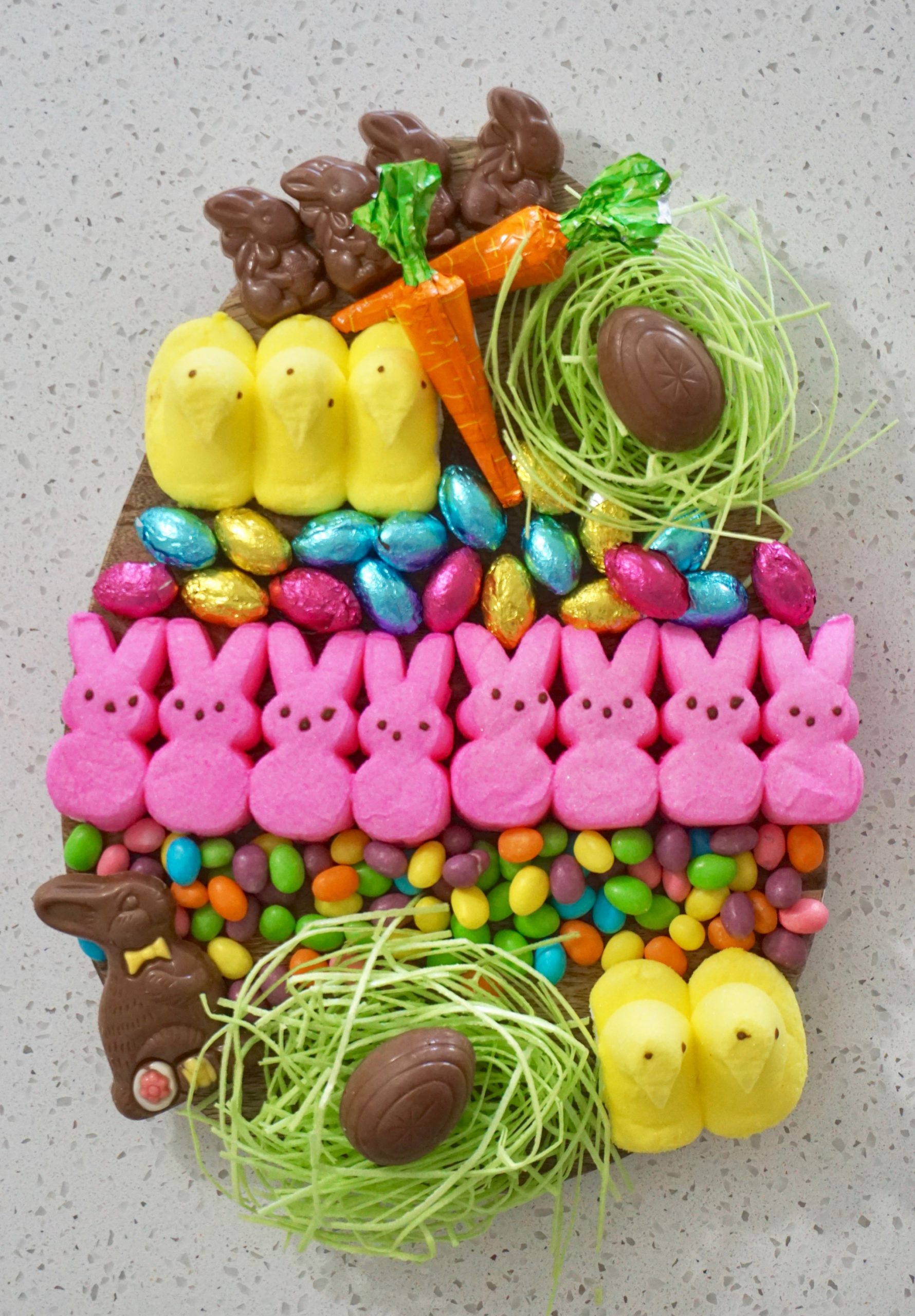 25 Cute and Easy Easter Cookie Recipes: If you're looking for the best desserts for Easter, you can't go wrong with some sweet Easter cookies. Whether you're making cute cookie chicks, bunny bums, Easter baskets, or bird nests, these delicious Easter treats are not just easy but super fun to make.
Cute And Easy Easter Cupcakes: From adorable sheep to cute bunnies full of sweetness, here are the best Easter cupcakes for you to choose your new favorite Easter-themed treats!
Passion Fruit Piñata Easter Cupcakes: The sweet cupcake combined with the tanginess of the passion fruit make the perfect sweet and tangy Pascua treats to share with family in friends!