This shop has been compensated by Collective Bias, Inc. and its advertiser. All opinions are mine alone. #SameSilkySmoothTaste #CollectiveBias
This dairy free coconut pumpkin budin recipe is a twist on the traditional Puerto Rican bread pudding. By combining coconut and pumpkin this budin recipe is the perfect fall dessert and by making this on a skull cake pan you can turn it into a festive treat for your Halloween or Day Of the Dead party.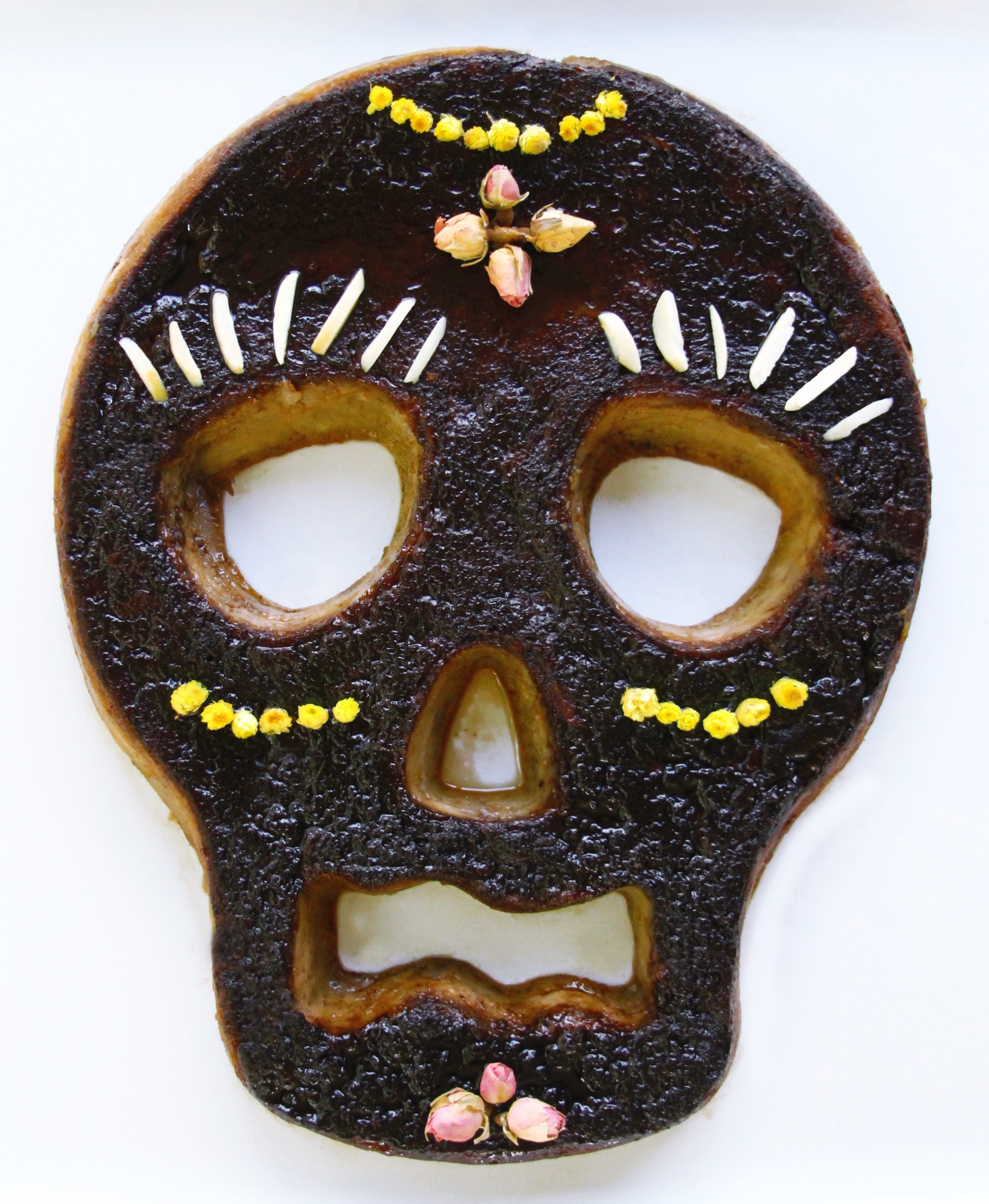 Bread pudding has always been one of my favorite desserts but when it comes to sharing this yummy dessert with my family my favorite version of it is by far the Puerto Rican Silk® coconutmilk. The result was truly delicious as well as fun!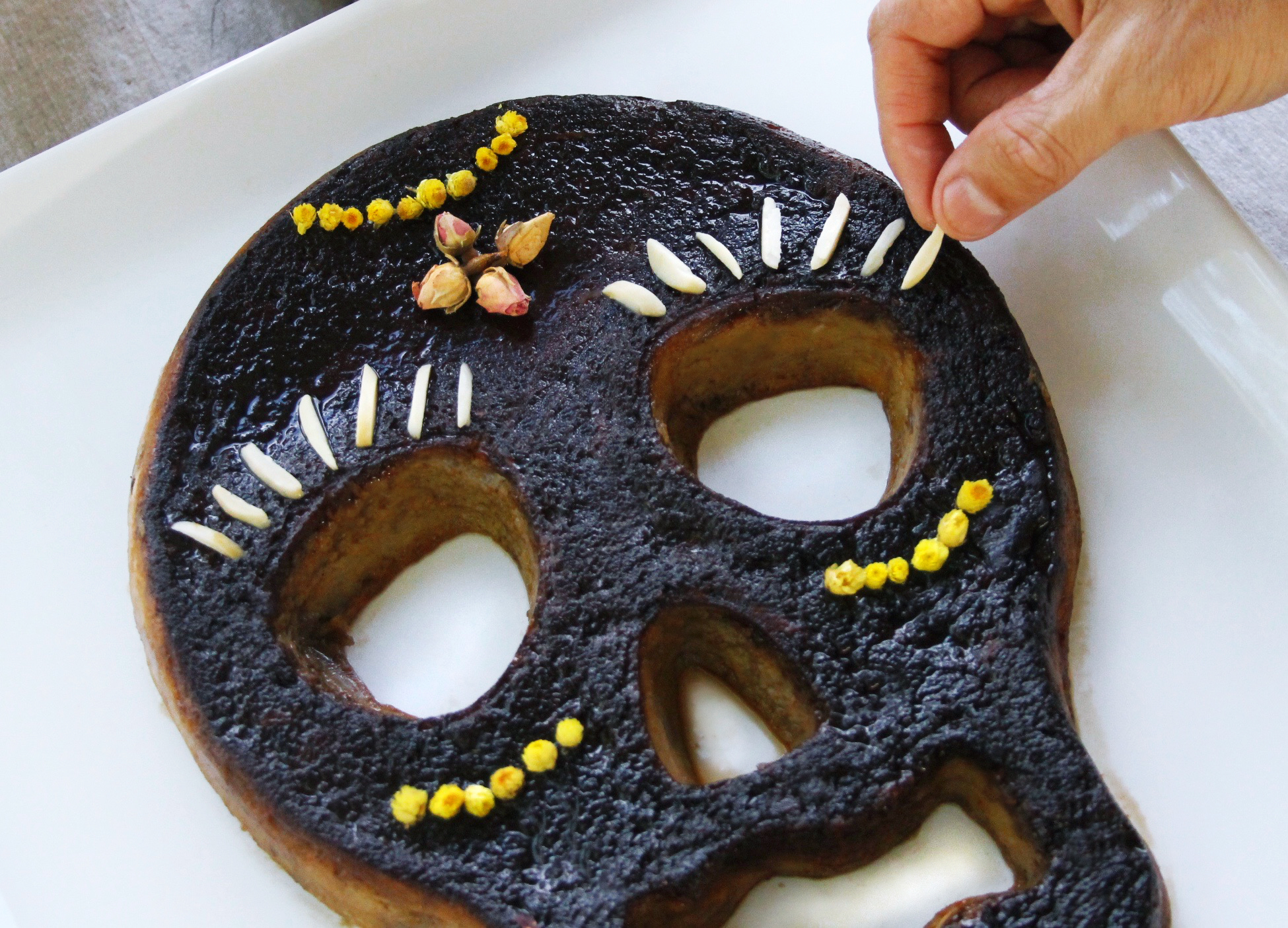 I made the coconut pumpkin budin on a skull pan to serve during our Day of the Dead celebrations. After unmolding it I decorated the sugar skull bread pudding with slivered almonds and with some dried edible flowers that I got from a tea mix Paula bought in Turkey last year. You could also use other nuts and dried fruit as well as star anise to decorate it if you don't have edible flowers on hand.

Sugar Skull Coconut Pumpkin Budin Recipe
Ingredients
1 cup water
2 cinnamon sticks
1/4 teaspoon cloves
1 tablespoon pumpkin pie spice
4 tablespoons water
1 cup white sugar
1 (1 pound) loaf day-old bread
4 cups Silk® coconutmilk and almondmilk blend
4 large eggs
1 3/4 cups white sugar
1/2 cup pumpkin puree
1 teaspoon vanilla extract
1 teaspoon coconut extract
3/4 teaspoon salt
1/4 cup butter, melted
1/2 cup of shredded coconut
Directions
Bring 1 cup of water to a boil in a small saucepan over high heat. Add the cinnamon sticks. Cover, and set aside to steep for 15 minutes.
Meanwhile, combine 4 tablespoons water with 1 cup sugar in a saucepan over medium-high heat.
Stir occasionally to dissolve the sugar completely, but stop stirring once the mixture comes to a boil.
Cook until the sugar turns golden brown, then pour into a large skull shaped cake pan. Set aside to allow the caramel to harden.
Preheat oven to 350 degrees F.
Remove the crusts from the day-old bread, tear the bread into cubes, and place into a large mixing bowl.
Add the cinnamon and clove tea to the bread along with the Silk® coconutmilk and almondmilk. Stir to evenly moisten, and set aside for 10 minutes.
Whisk the eggs in a large mixing bowl along with 1 3/4 cups of sugar, the vanilla extract, the coconut extract, pumpkin puree, salt, and melted butter.
Stir in the moistened bread mixture until evenly mixed. Pour into the pan over the caramel.
Line a roasting pan with a damp kitchen towel. Place the skull cake pan or individual pans (you can use ramekins too) on the towel, inside roasting pan, and place roasting pan on oven rack. Fill roasting pan with boiling water to reach halfway up the sides of the cake pan.
Bake for about 1 hour and 20 minutes or until a toothpick inserted into the center comes out clean.
Cool in the pan for about an hour, then refrigerate until cold, 2 hours more.
When ready, invert the budin onto a serving plate.
The caramel will have turned to a syrup and will cover the budin like a sauce.
Decorate the sugar skull with dried fruit, nuts and/ or edible flowers.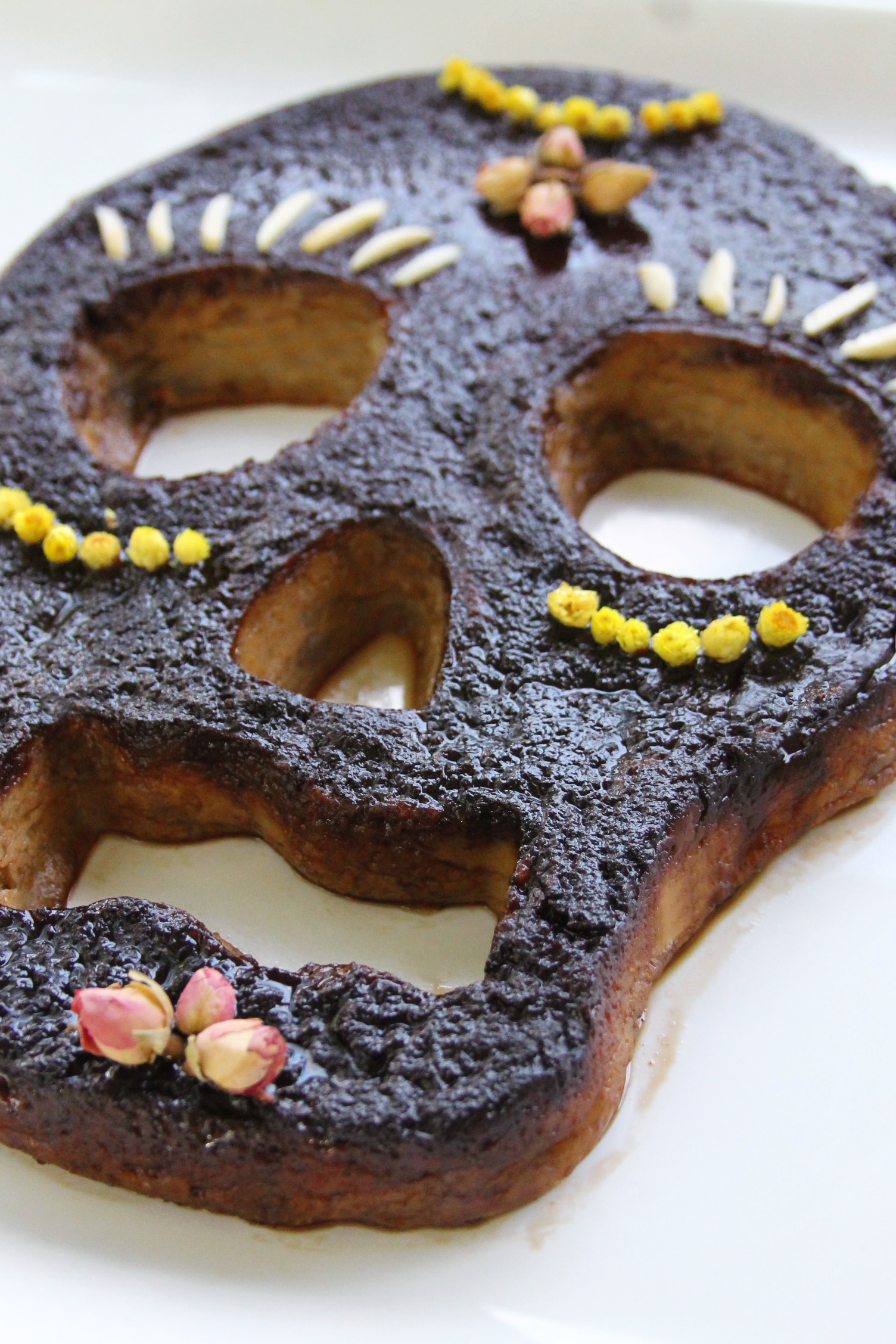 We usually get Silk® plant-based milk at Walmart and use them as a dairy free choice every day. Our favorite is  Silk® almondmilk which my kids have every day before going to bed and which I add to my cafecito in the morning.  With a mildly nutty taste and a very low-calorie count almondmilk has absolutely no cholesterol and no saturated fat. Hurray for the power of plant-based nutrition!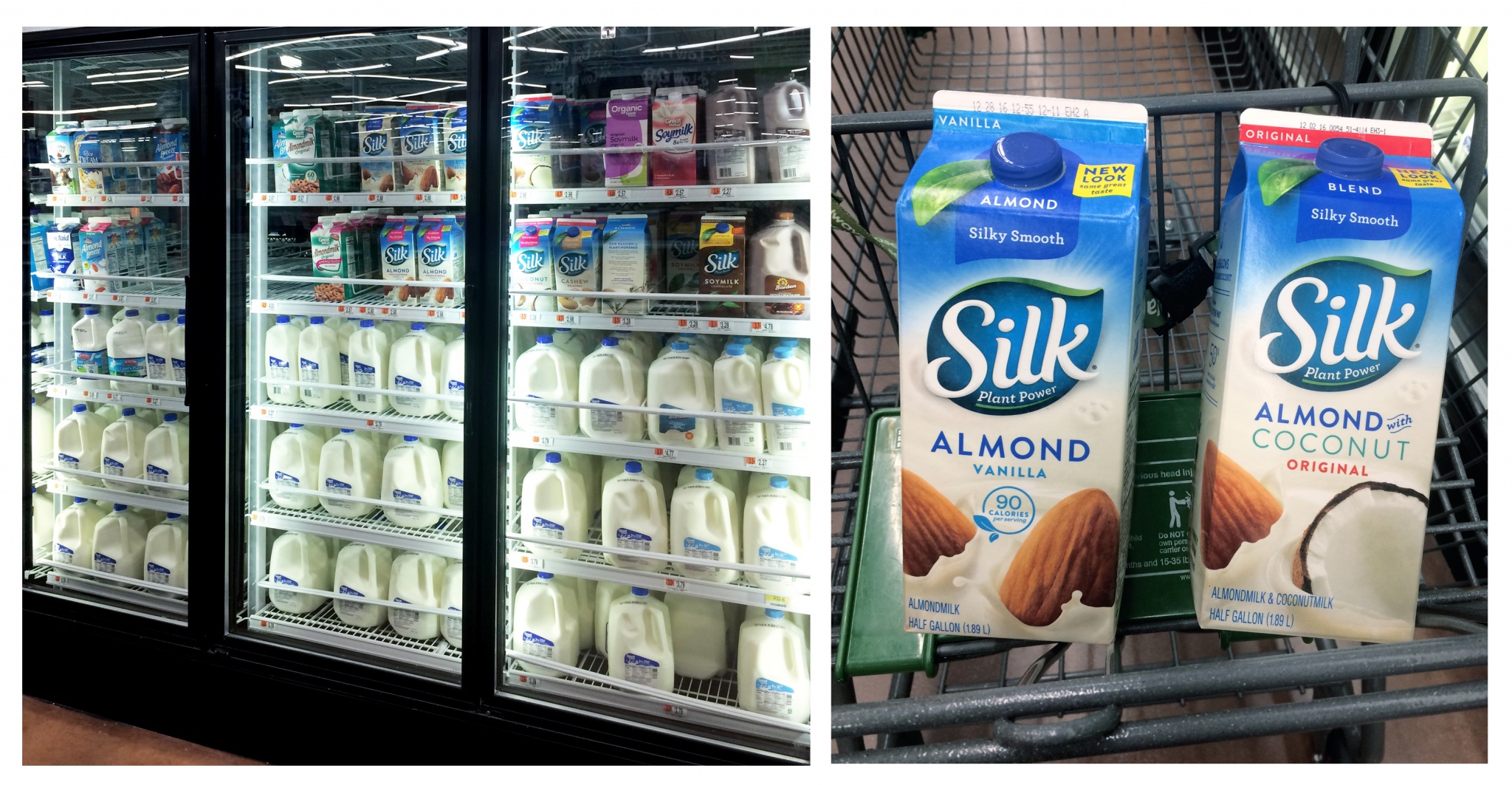 When I want to make something special and want to add a tropical flavor to it I use Silk® coconutmilk and almondmilk blend. This is a great option for creating everyday recipe.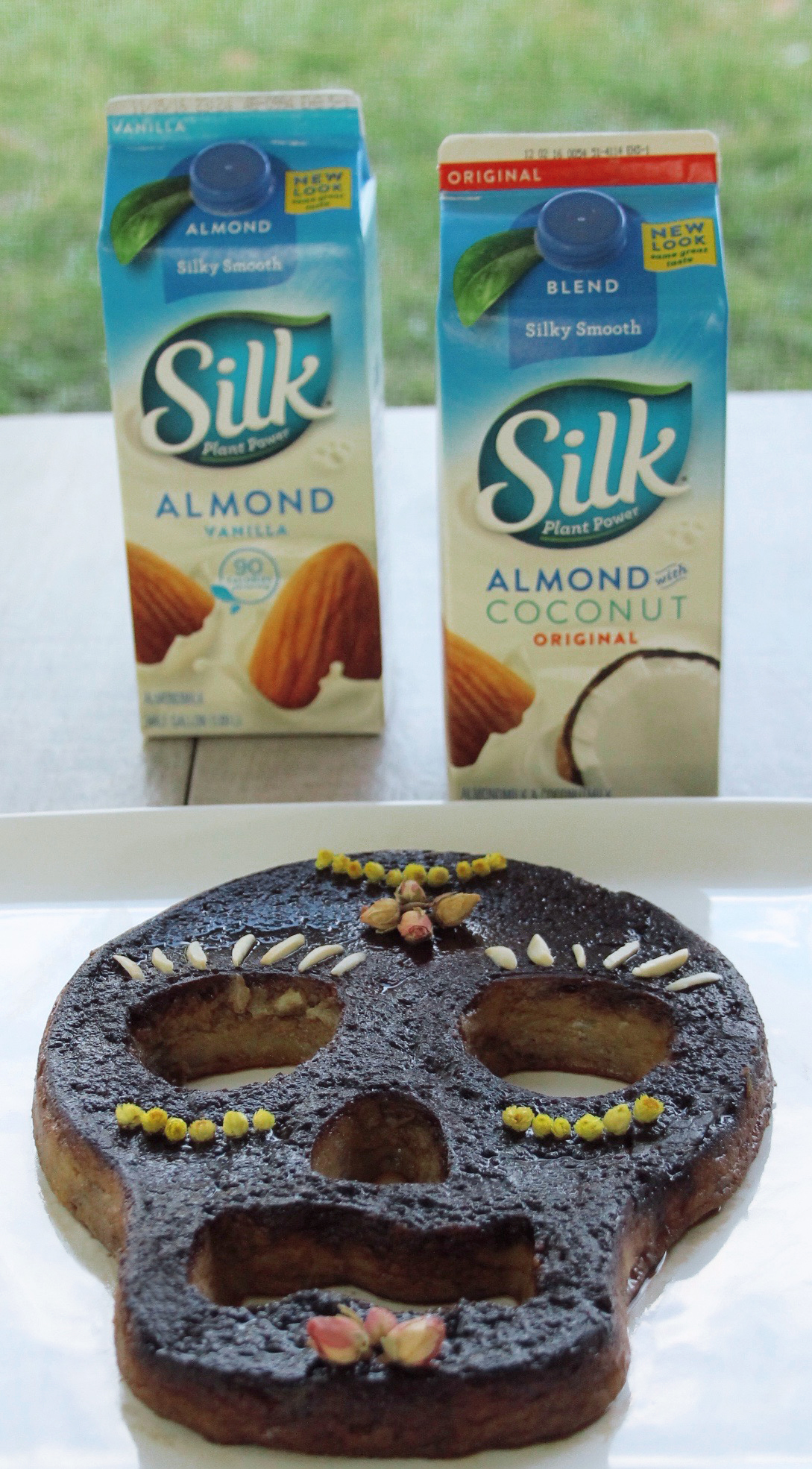 I always get Silk® milk at my neighborhood Walmart. You can check out the Silk®'s new fresh and bright packaging and remember it's the same great tasting Silk® you love! For more recipes From Silk® products check here.