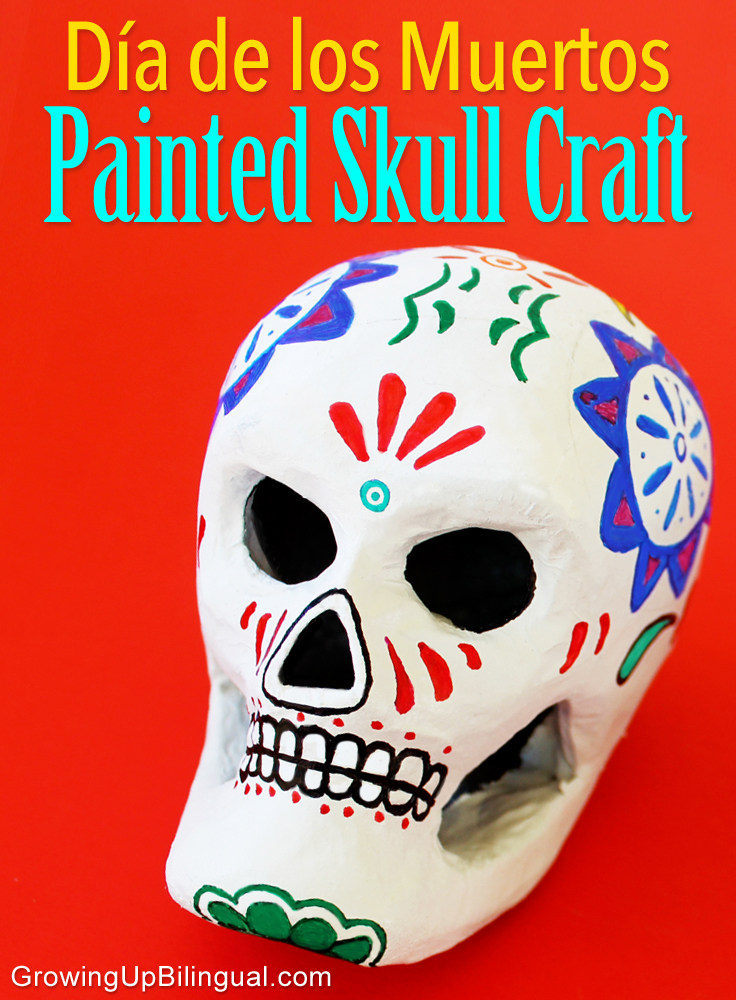 El Día de los Muertos has been a really big deal for us this year, we have been preparing for the big day for weeks making Paula has been making snacks and party decorations and I have been helping out with the Day of the Dead crafts.  Paula get's crafty when she need to but I really enjoy doing it, specially now that my little guy is really into crafts.  As a child I used to build my own toys and robots and I guess that is how I ended up as a graphic designer.  When I was a kid I was always running around with my scissors in my hand, and yes I did fall and still have a scar on my forehead to show for it:  we didn't have kid's scissors in my day and like most boys I did not listen to my mom when she warned me!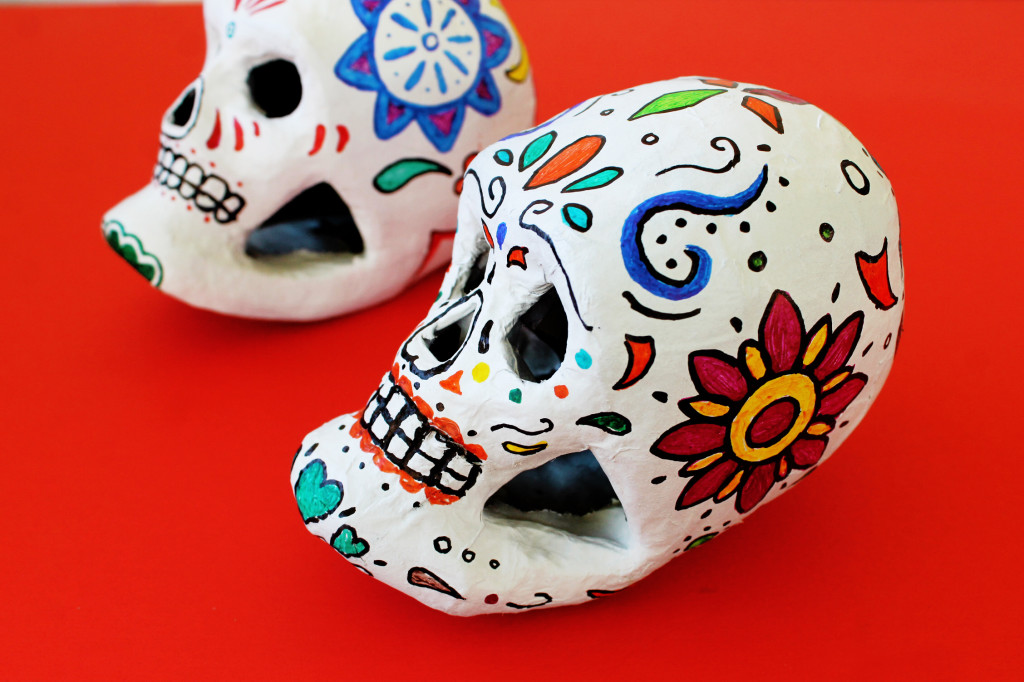 So to help us with that we now have a movie night, a game night and a craft day and as a result we have been getting really crafty around this house.  For The Day of the Dead we have made skull boxes, skull masks and skull lanterns.  We have spent great quality time together doing a fun activity, the kids have an awesome time with all the crafts and get a chance to get those creative juices flowing and I've also had a lot of crafts to write about in the blog so this has been a great idea all around.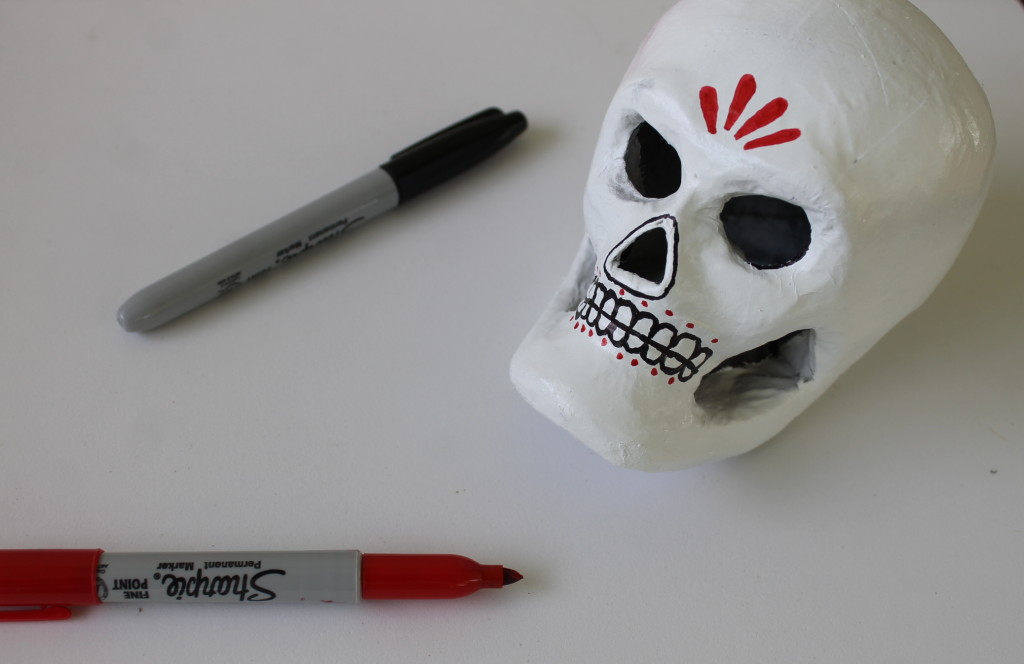 Our last Día de los Muertos craft for this year consisted in some colorful painted skulls.  Paula got some paper mache skulls at Michael's. I spray painted these white and then we just gave everyone markers and we all got creative.  These came out really nice and we used them as decoration for the altar and as decoration for the Día de los Muertos party as well.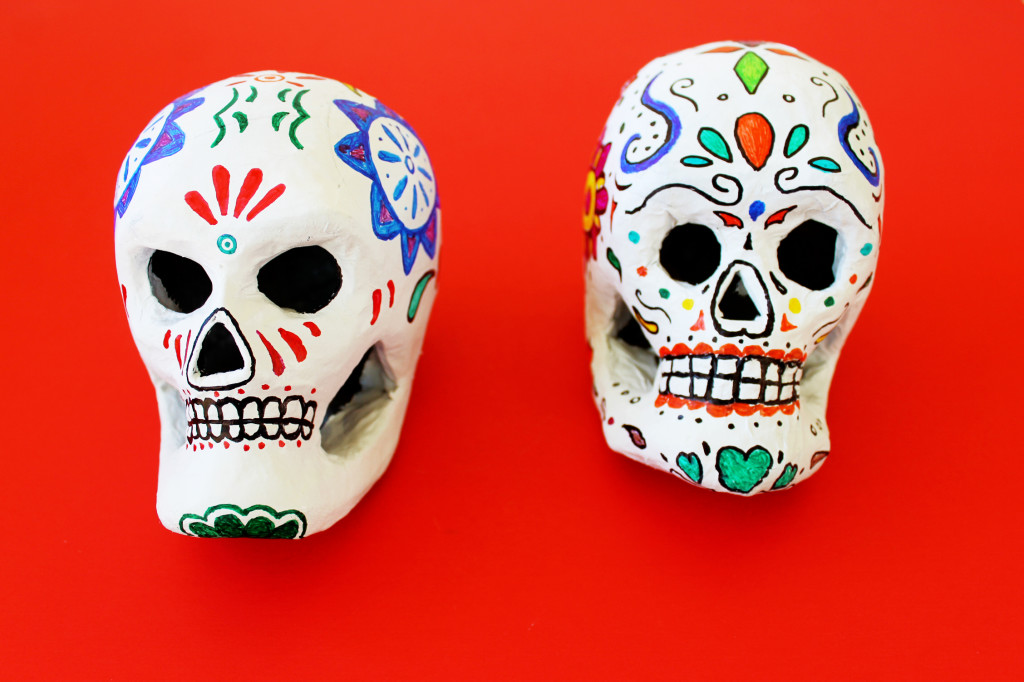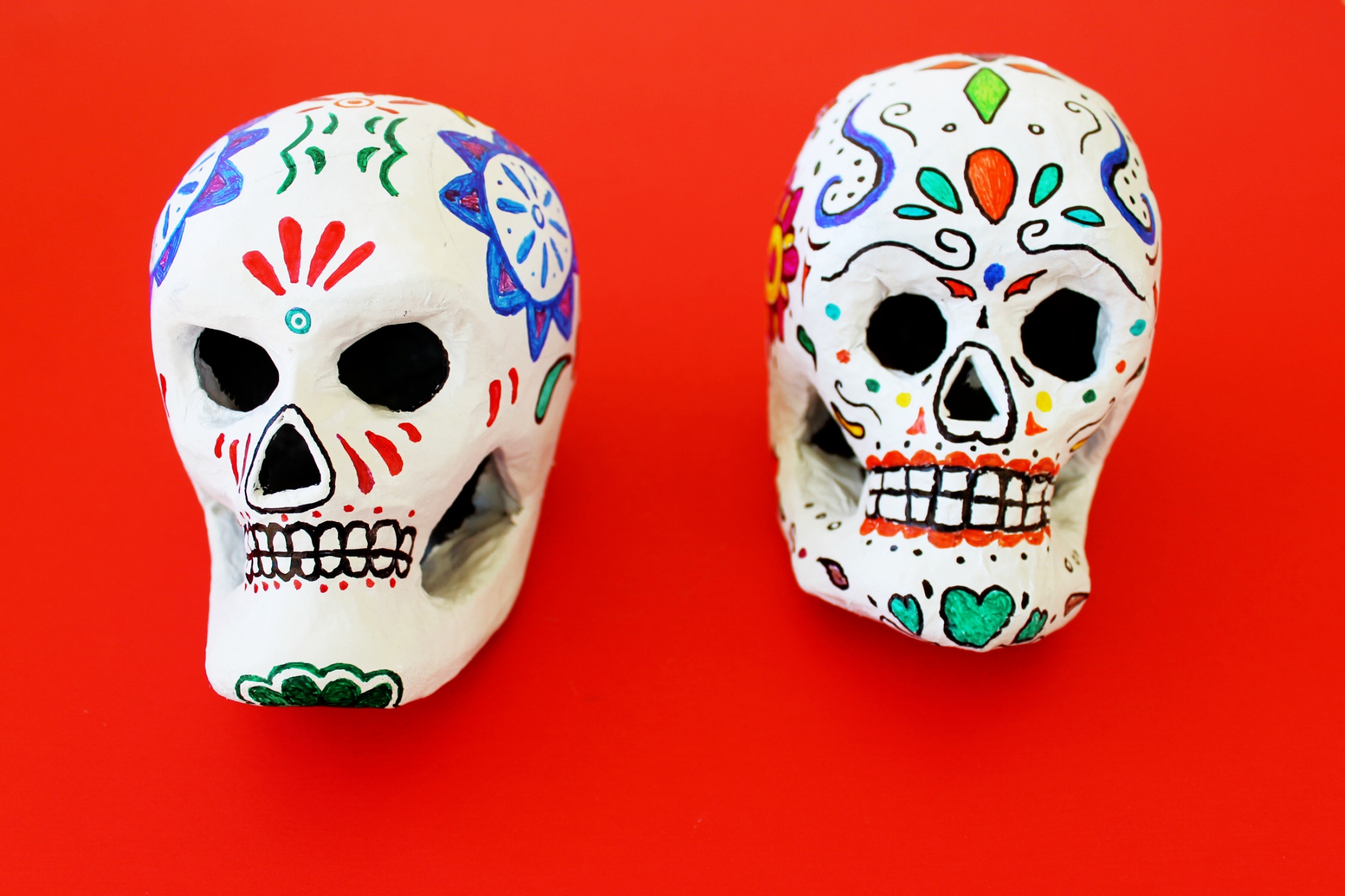 Follow Growing Up Bilingual's board Dia de los Muertos Day of the Dead on Growing Up Bilingual on Pinterest.
Latest posts by Cesar Diaz
(see all)