Wow your guests with a Peppermint cocktail, a marvelous drink full of holiday cheer! So rich, creamy, and bursting with holiday flavors, this peppermint Christmas drink is so easy to make. Peppermint schnapps, white chocolate liquor, and peppermint ice cream come together to create the perfect Christmas iced cocktail that tastes like a treat. So give your holiday celebrations a sweet touch with this delicious peppermint drink everyone will love!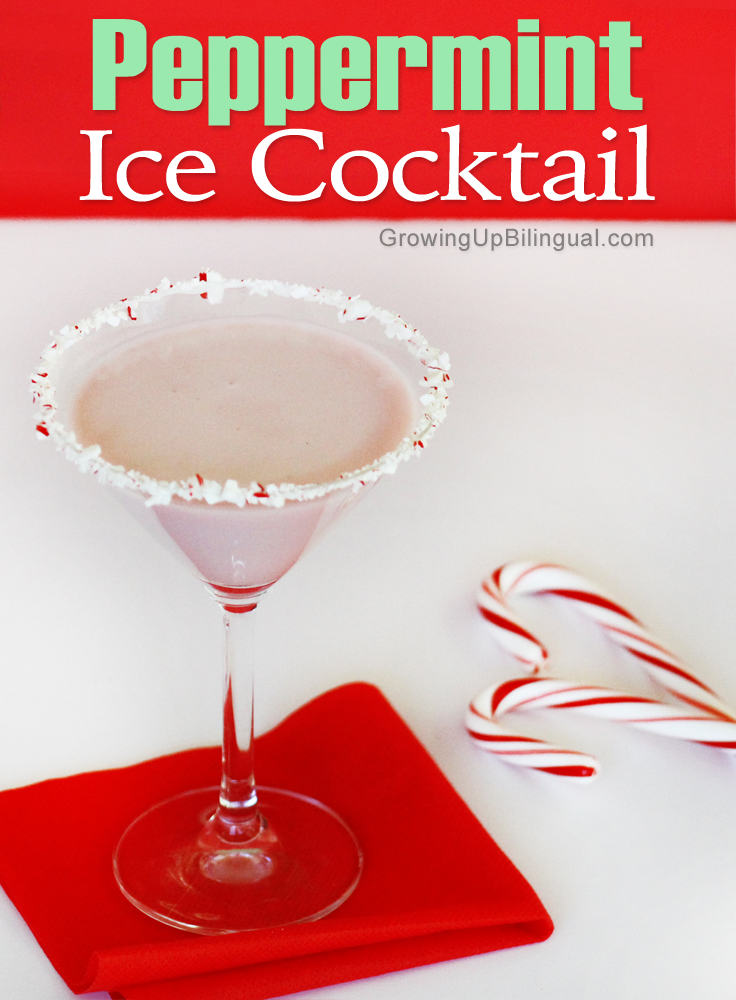 The Best Peppermint Cocktail to Make This Holiday Season
The holidays are almost here; this is a time for celebrations, get-togethers, and holiday parties. One of the things I love about the holidays is all the seasonal flavors and special treats. I recently tried peppermint-flavored ice cream for the first time and loved it. I made a peppermint milkshake for a family reunion at home, and it was such a success that I decided to create a holiday cocktail.
This holiday drink is a cross between a candy cane cocktail and a peppermint dessert since I added a small scoop of ice cream. So you could also call it an ice cream cocktail! Of course, you can leave the final ice cream scoop out if you don't want the hassle of dealing with a spoon and want to sip your drink. But I loved this adult holiday dessert, and so did all our guests.
Tipsy Peppermint Cocktail Recipe
If you love peppermint like me, this Christmas cocktail is for you! And the presentation with the crushed candy cane-rimmed martini glasses (or you can use any other fun cocktail glass you like) will wow your guests. It is the perfect cheery drink for any holiday party, be it Thanksgiving, Christmas, or any special occasion.
What You Need for a Peppermint Christmas Cocktail
1 oz of white chocolate liquor
1 oz of peppermint schnapps
1/2 cup of peppermint ice cream (plus two small scoops, optional)
1 oz half and half
1/4 cup ice, crushed
Peppermint candy canes, crushed
White chocolate for melting
Whipped cream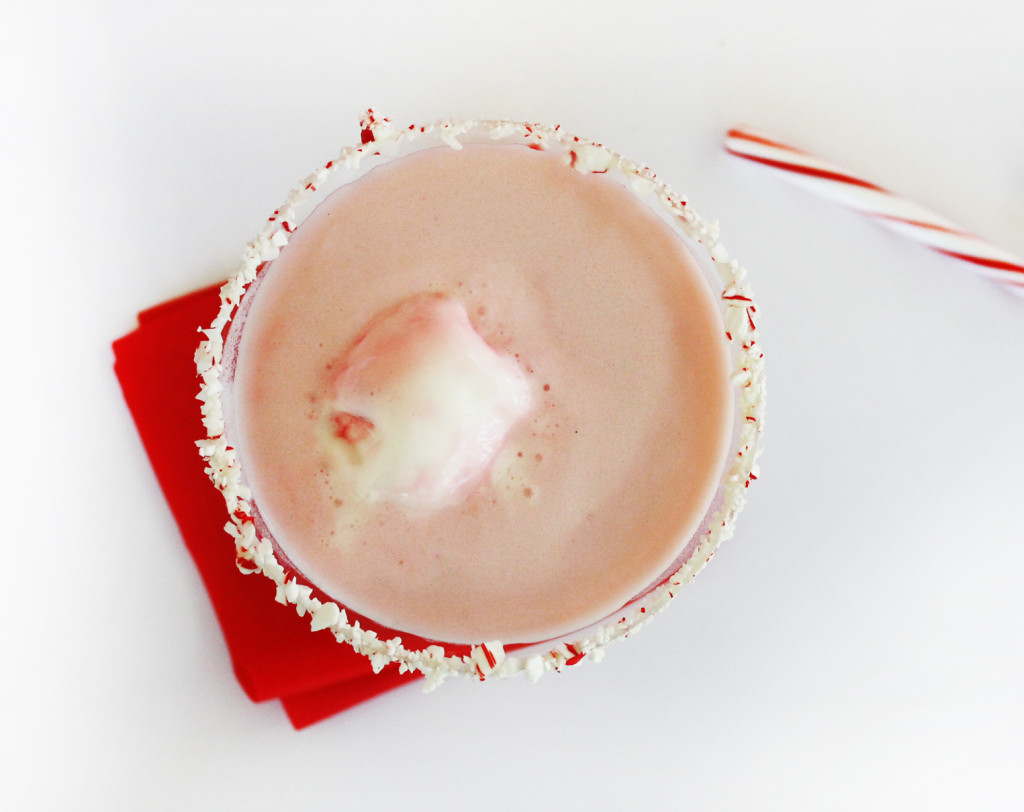 How to Make Peppermint Ice Cocktail
Pour the white chocolate liquor and peppermint schnapps into a blender. Add the half and half, the Peppermint ice cream, and the ice. Blend until ice is finely crushed.
Drizzle a little of Grenadine into the mixture. Set aside.
Slowly pour the drink mix into the garnished glasses until they are about two-thirds full.
Add a small scoop of peppermint ice cream for an extra creamy holiday drink.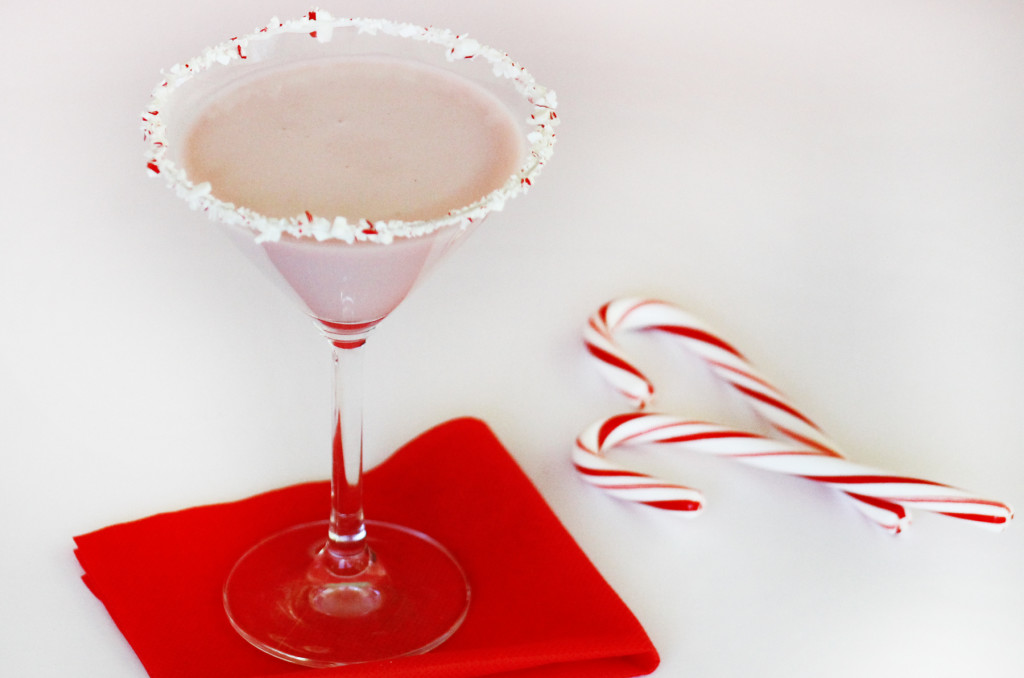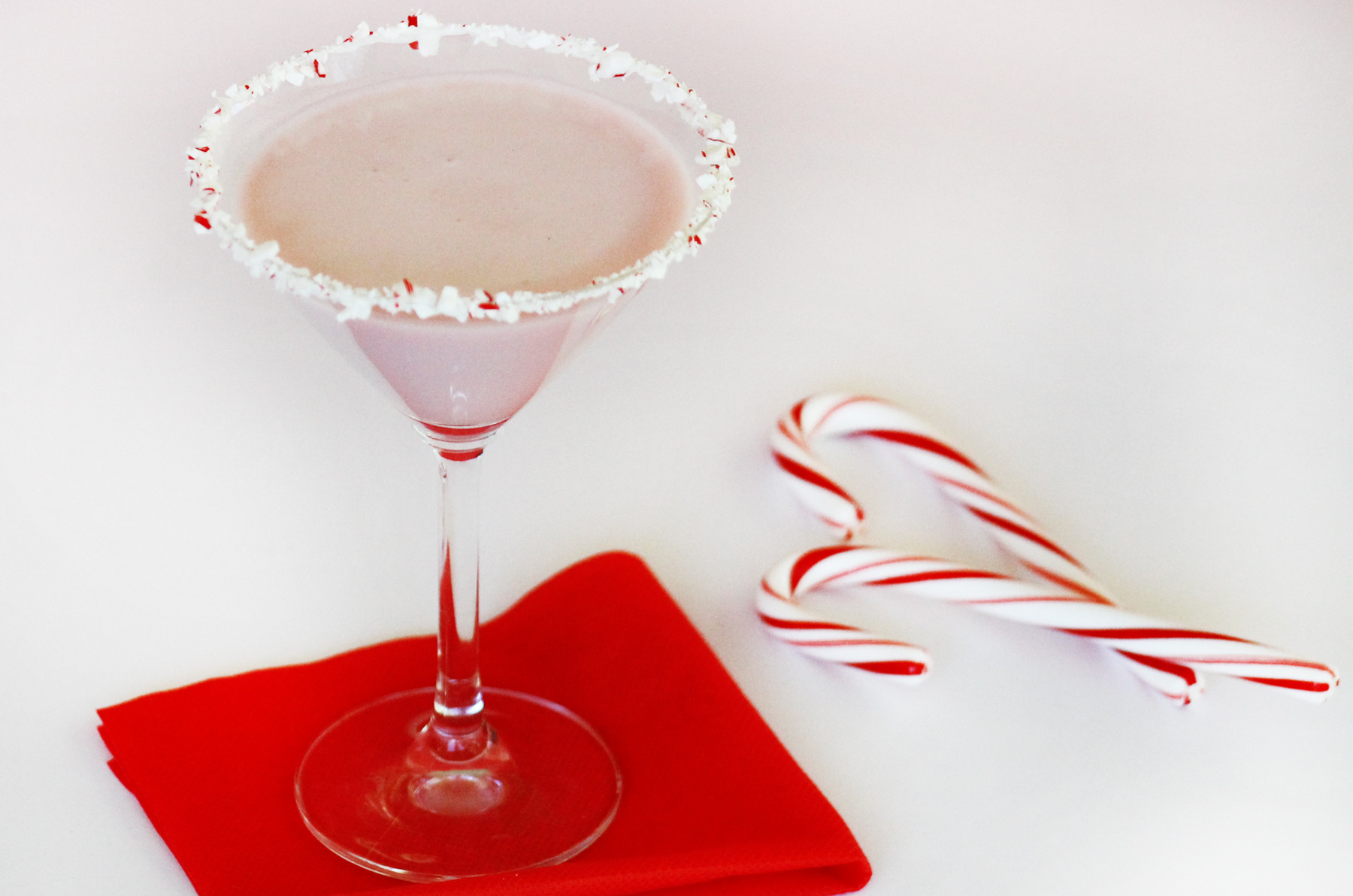 How Do You Rim a Glass with Peppermint?
I love to use crushed peppermint candy canes as garnish when I serve this creamy holiday cocktail. Simply follow these easy steps:
Place the peppermint candy canes into a large zip lock bag and seal them (try to leave as much air out as possible). Then, using a kitchen mallet, pound the candy until crushed.
Spread crushed candy canes evenly on a plate.
Put the white chocolate on a microwave-safe plate and melt. Wet the rim of the martini glass in melted white chocolate.
Dip martini glasses into crushed candy canes.
Slowly pour the drink mix into the glasses until full. Voila!
Can I Make This Peppermint Cocktail Without Alcohol?
While I love a good mocktail, you can't make this Christmas cocktail without alcohol. The recipe is, in essence, a cocktail, which means almost all the flavor comes from the chocolate liquor and the peppermint schnapps. But if you want, try my kid-friendly, non-alcoholic peppermint milkshake that was a total hit during my Thanksgiving dinner with family and friends.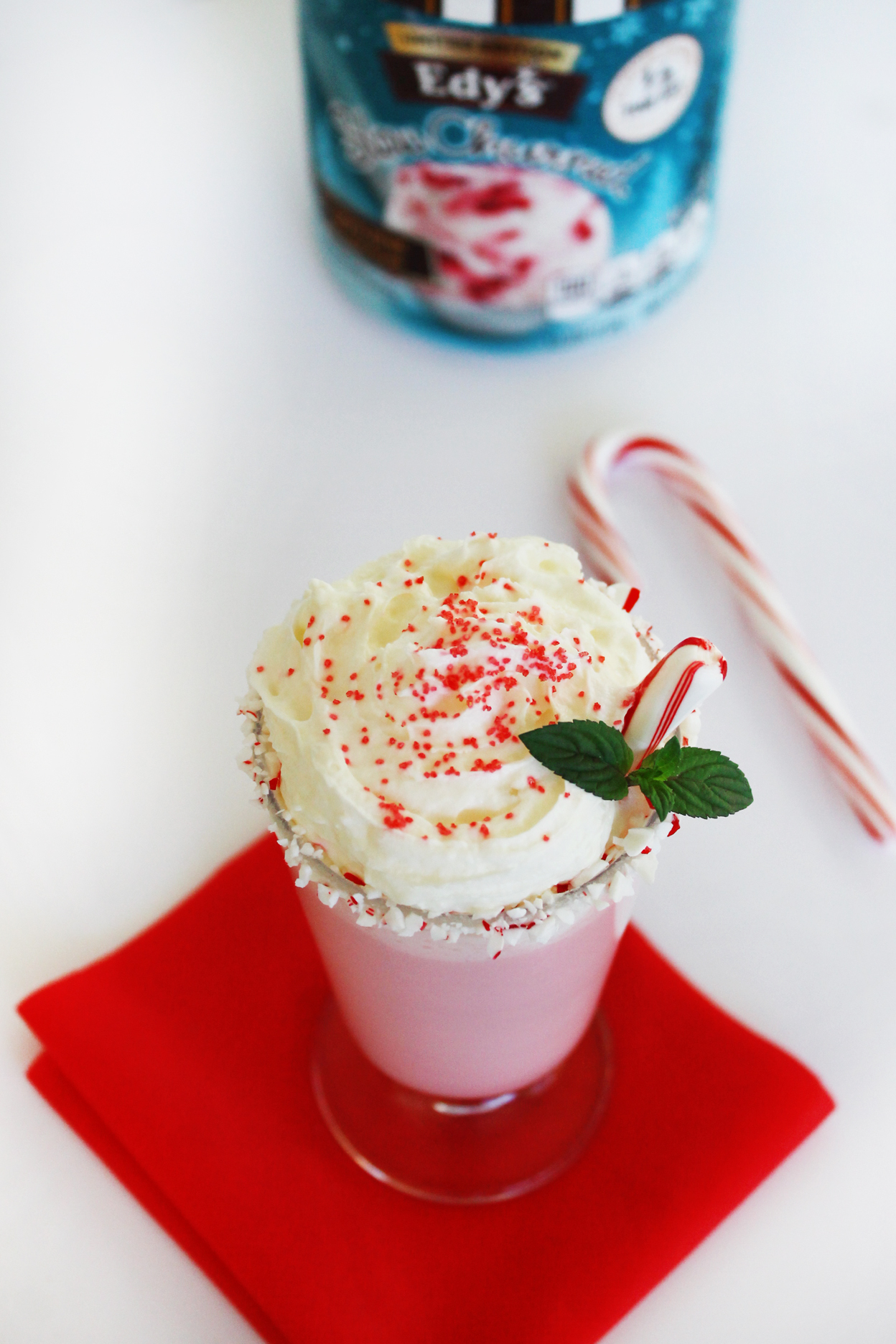 A Creamy Peppermint Cocktail Perfect for The Holidays
This little peppermint experiment turned out better than I expected! So I decided to call my creation the Peppermint Ice Christmas cocktail. I hope you like this creamy holiday drink as much as I did. This peppermint cocktail recipe makes two martini-size cocktails. I used Edy's Peppermint Wonderland Slow Churned ice cream, but you can use any peppermint ice cream you likee.
So get ready to celebrate the season with this festive Peppermint Cocktail, the perfect holiday drink to bring smiles to your guests. Creamy and minty fresh, this delicious winter cocktail is the perfect combination of chocolate liqueur and peppermint schnapps. So take a break from all the tree decorating and holiday shopping, and take a cocktail break with this easy peppermint cocktail recipe. I promise it will be a total crowd-pleaser to be the hit this Christmas Eve!
Feliz Navidad! Merry Christmas!
More Christmas Ideas You'll Love
Guatemalan Ponche de Frutas, or Christmas fruit punch, is the ultimate hot holiday drink! This traditional Guatemalan recipe made with fruits, sugar, and spices is prepared during the holiday season and served for Las Posadas Navideñas and Christmas eve.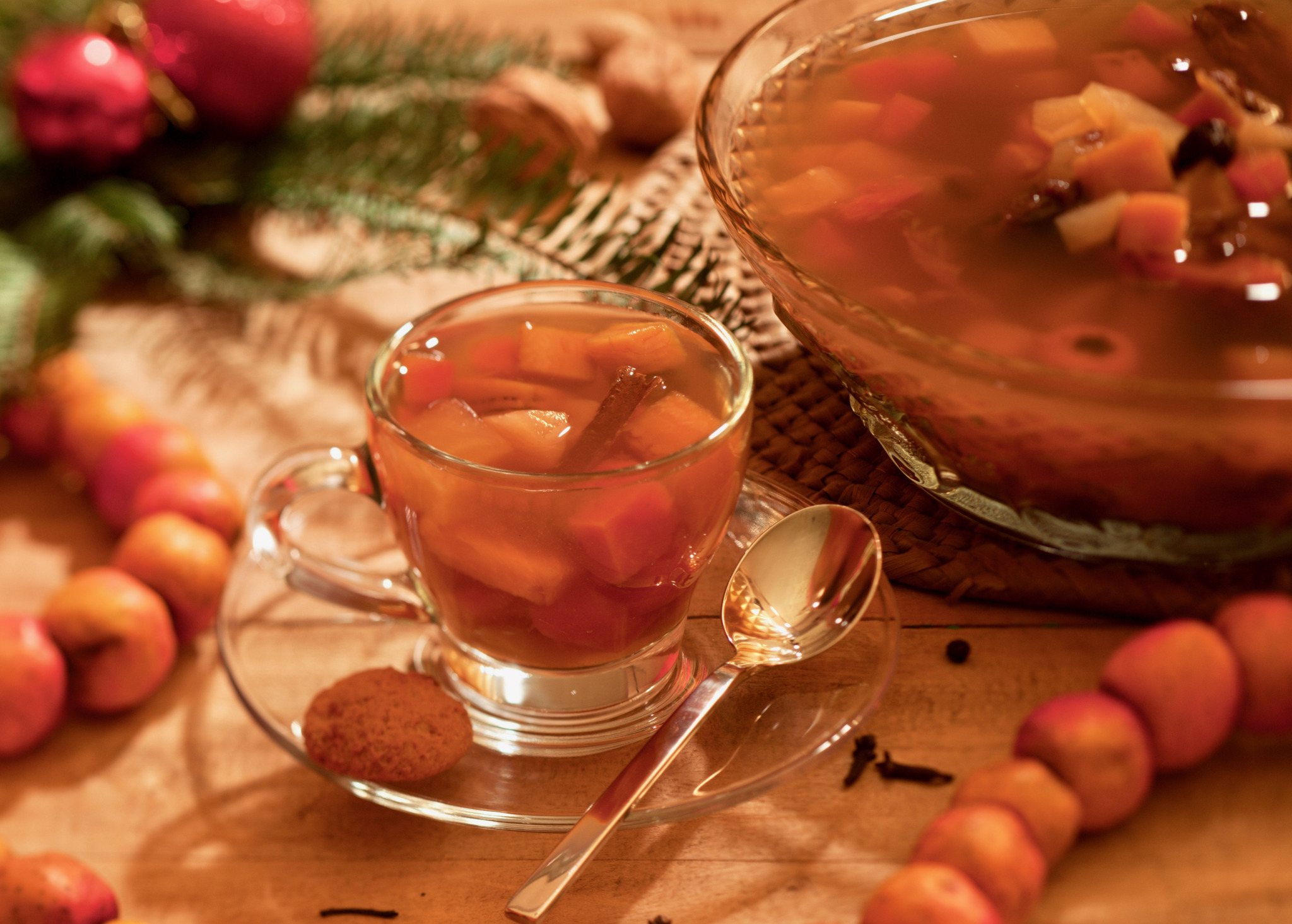 Give traditional flan dessert a holiday twist by adding eggnog! The recipe is straightforward, and you can easily make it with your kids. Eggnog Flan is a light Christmasy dessert that is also perfect for Thanksgiving as you are usually full of turkey and all the other delicious holiday foods. Of course, sometimes you don't even have room for dessert, but trust me, you will make space for this eggnog flan!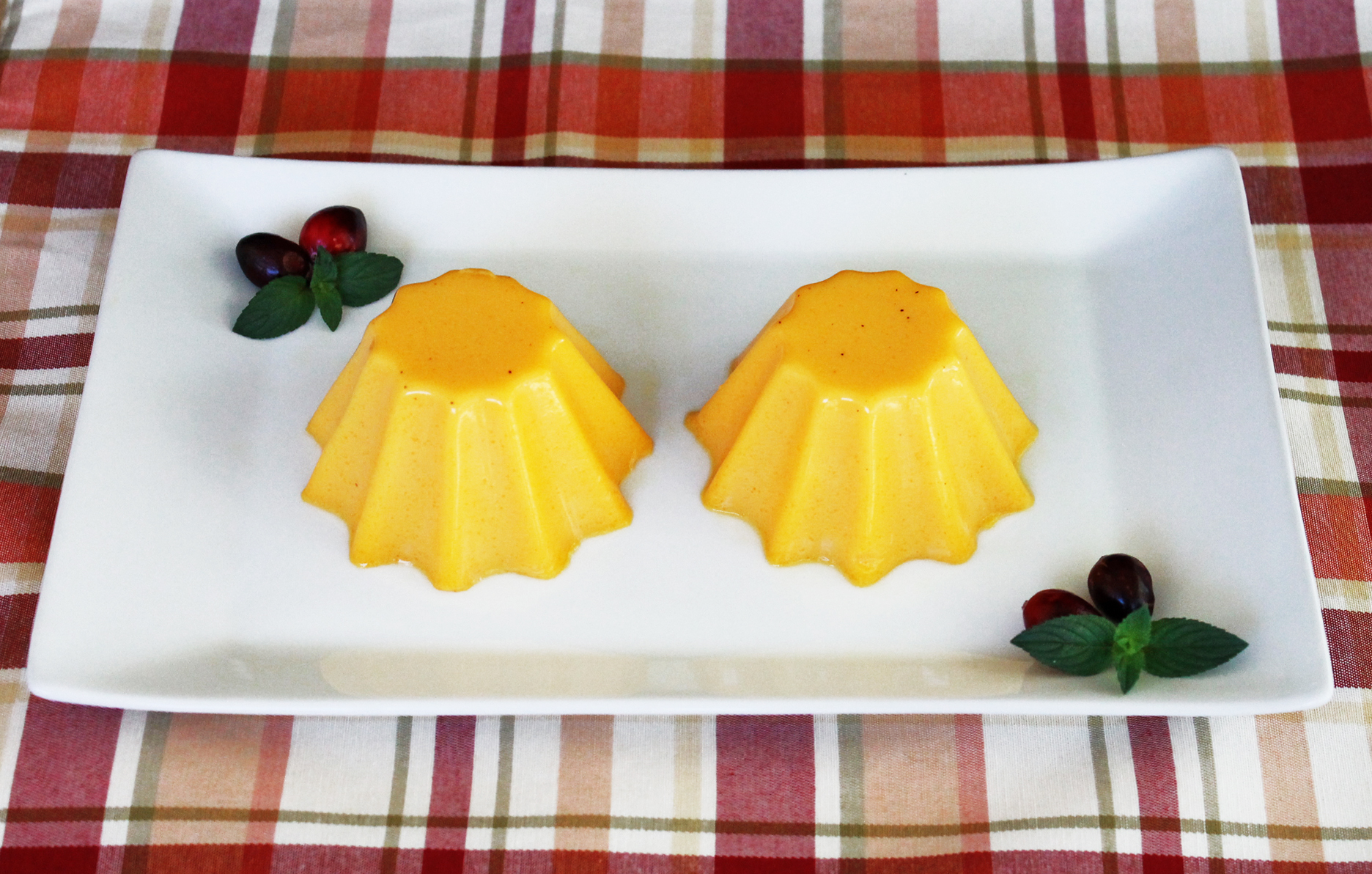 From cute gingerbread reindeer to chocolate snowballs, these kids' Christmas cookie recipes are so good you'll have a hard time just picking one! And these easy Christmas cookies for kids are the best for baking together as a family during the holidays.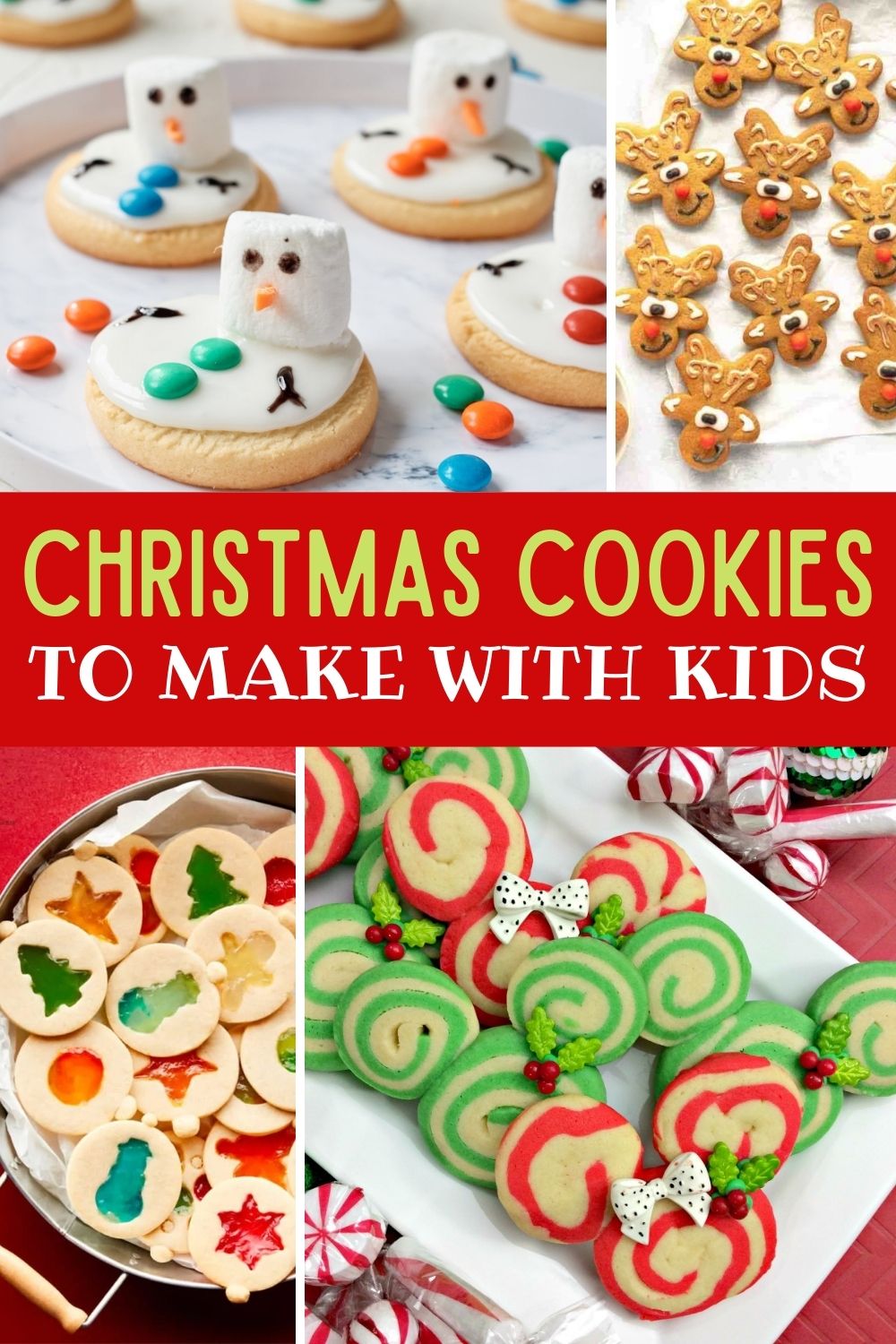 A creative DIY holiday craft that's perfect as a gift for friends and family! These easy Christmas craft ideas are simple enough for kids to join in on the fun! Plus, these easy holiday crafts are made with M&M Chocolate candies! What's not to love about those little pearls of chocolatey goodness?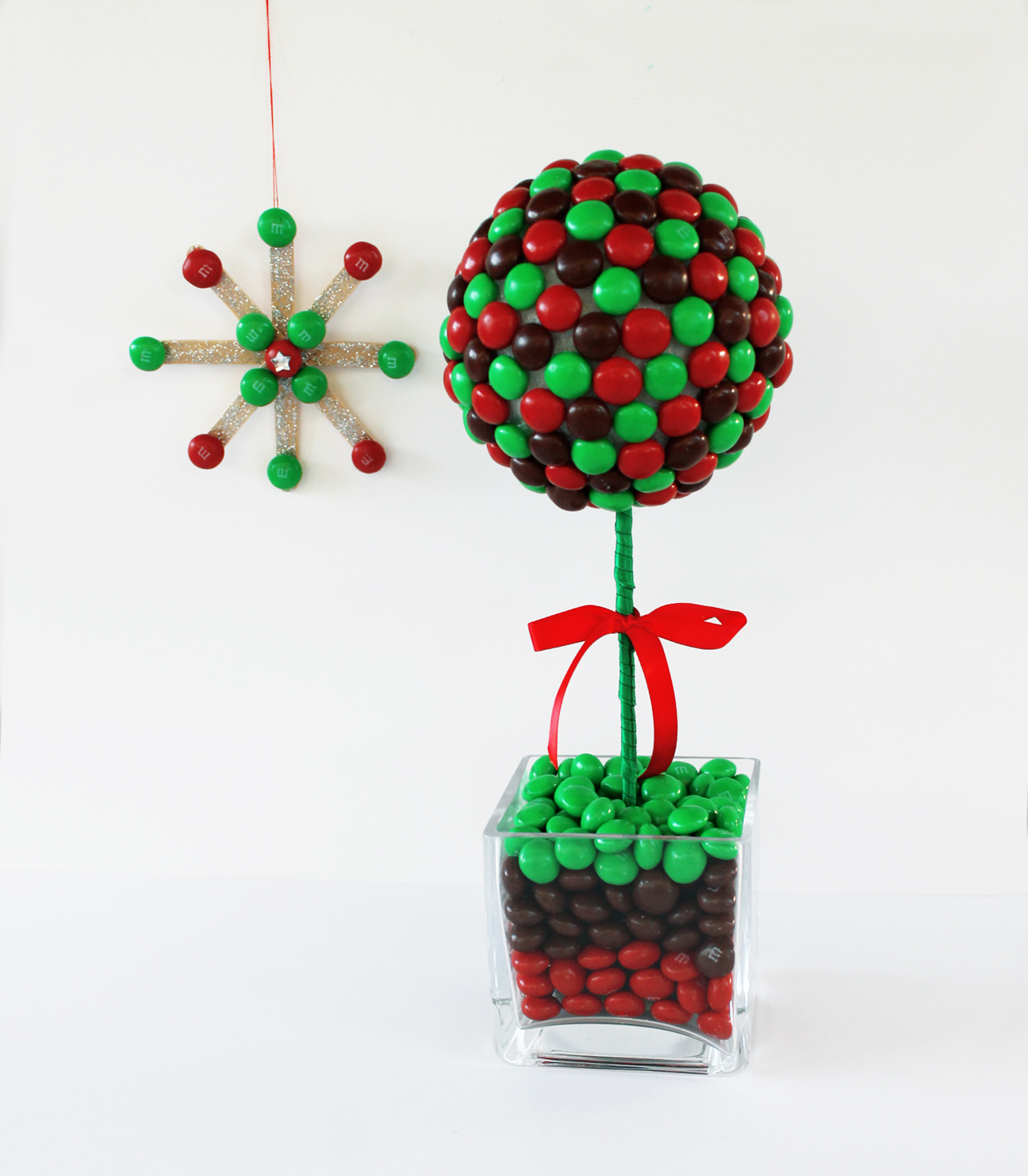 I have compiled lots of Christmas cupcake recipes, including all of the holiday favorites. There are so many Christmas cupcake ideas, from reindeer cupcakes, snowman cupcakes, and Christmas tree cupcakes to gingerbread cupcakes and candy cane cupcakes, and everything in between. There are even a few Grinch-themed cupcakes perfect for a Christmas family movie night.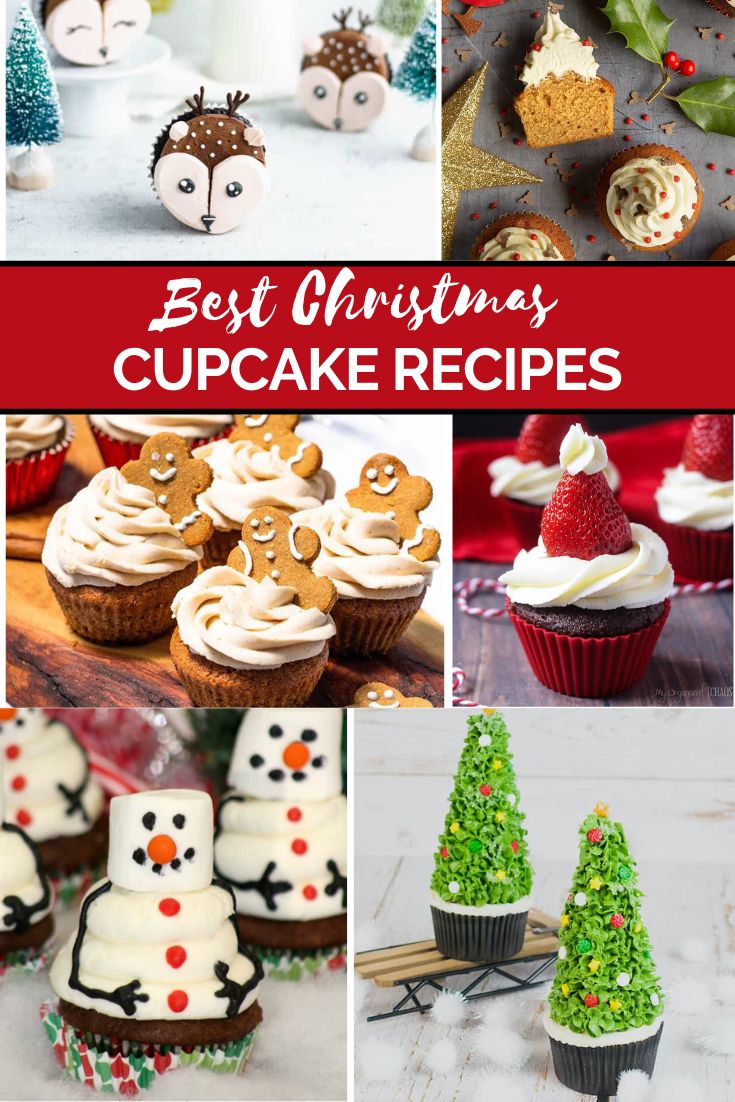 In this post, you will find a super easy recipe for Rosca de Reyes buns you can bake with your kids. It is a fun and delicious twist on a traditional dessert full of history and seasonal flavors.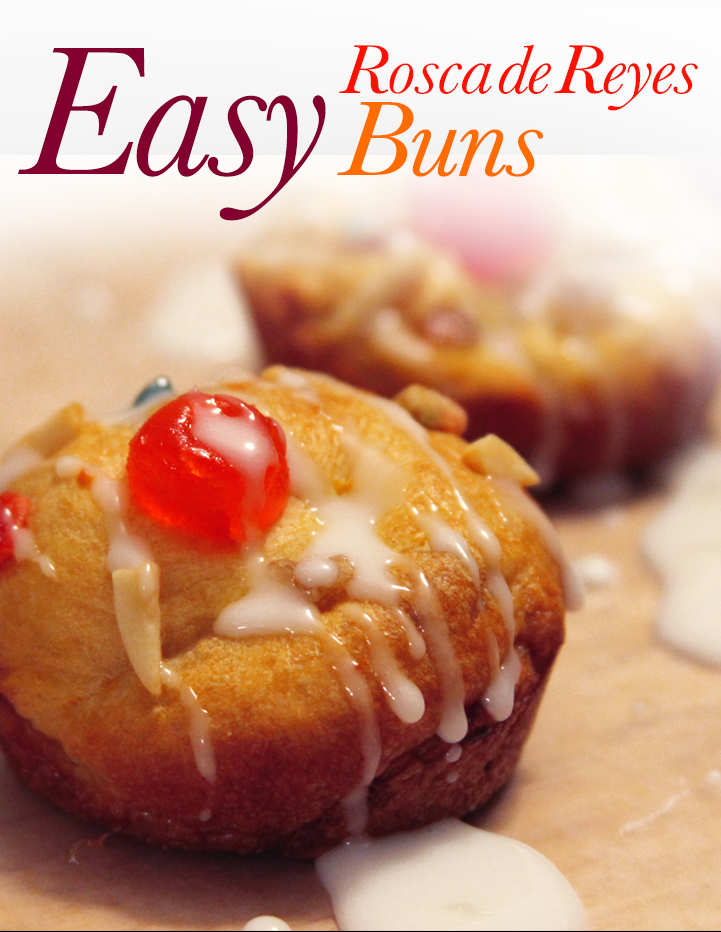 Whether you're looking to decorate your Christmas tree or just a DIY lover like me, this mini pinata is for you. This easy DIY mini Christmas piñata is the perfect holiday decoration to hang on the tree or as a unique gift. Plus, it's full of goodies your kids will love!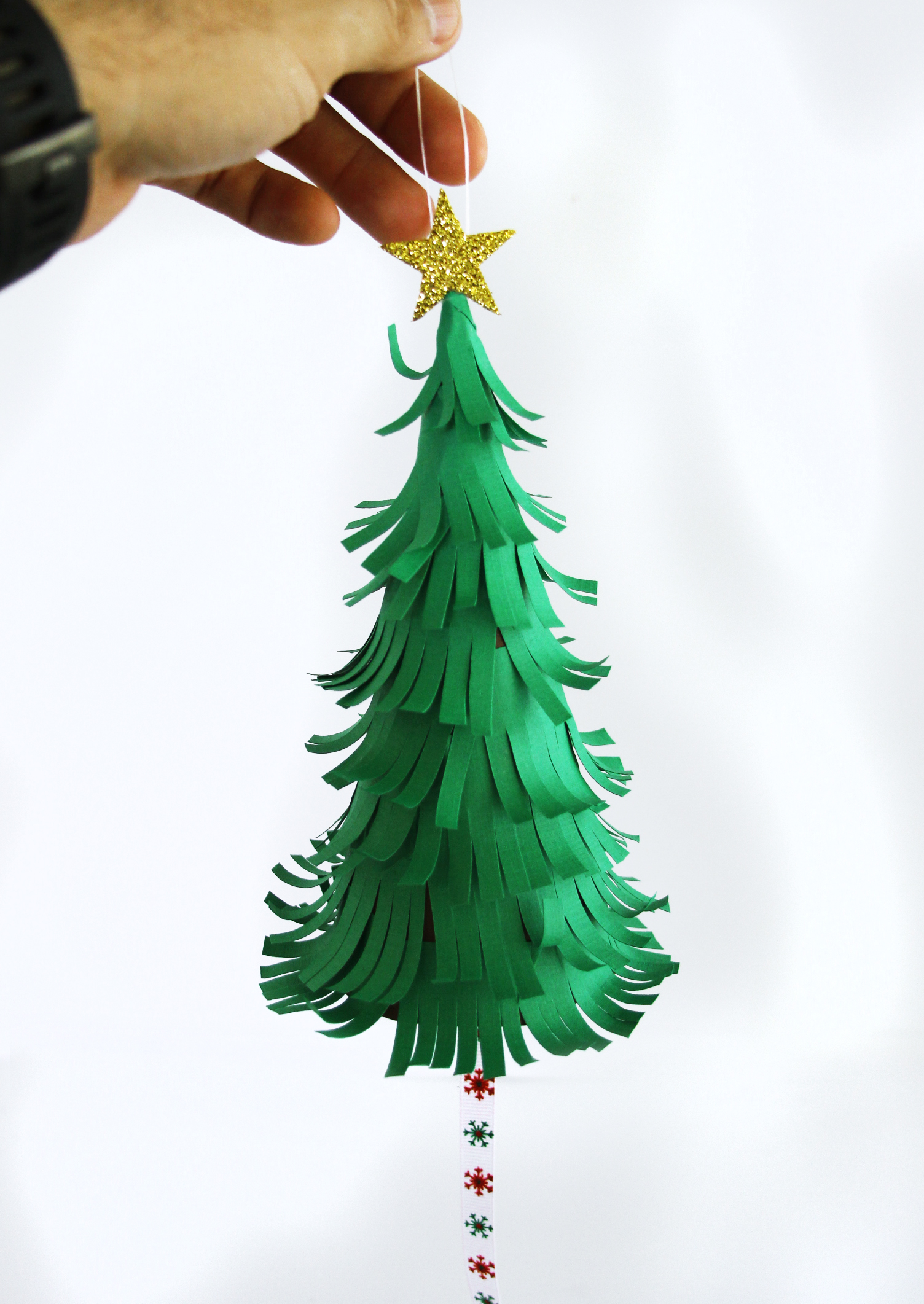 Got spur-of-the-moment holiday guests coming over? Don't worry! Whip one of these easy party meals that will be ready in minutes. And with a few festive tweaks, you can turn these fun family meals into unique holiday party food ideas without spending hours in the kitchen!

A lovely Christmas tree figurine your kids will proudly display at home or gift to teachers, friends, or relatives this Christmas. Foam Christmas Trees are easy to make. If you are like me, you have "leftovers" from past craft projects around the house, just collecting dust. So this is a great time to scrape together with your kids!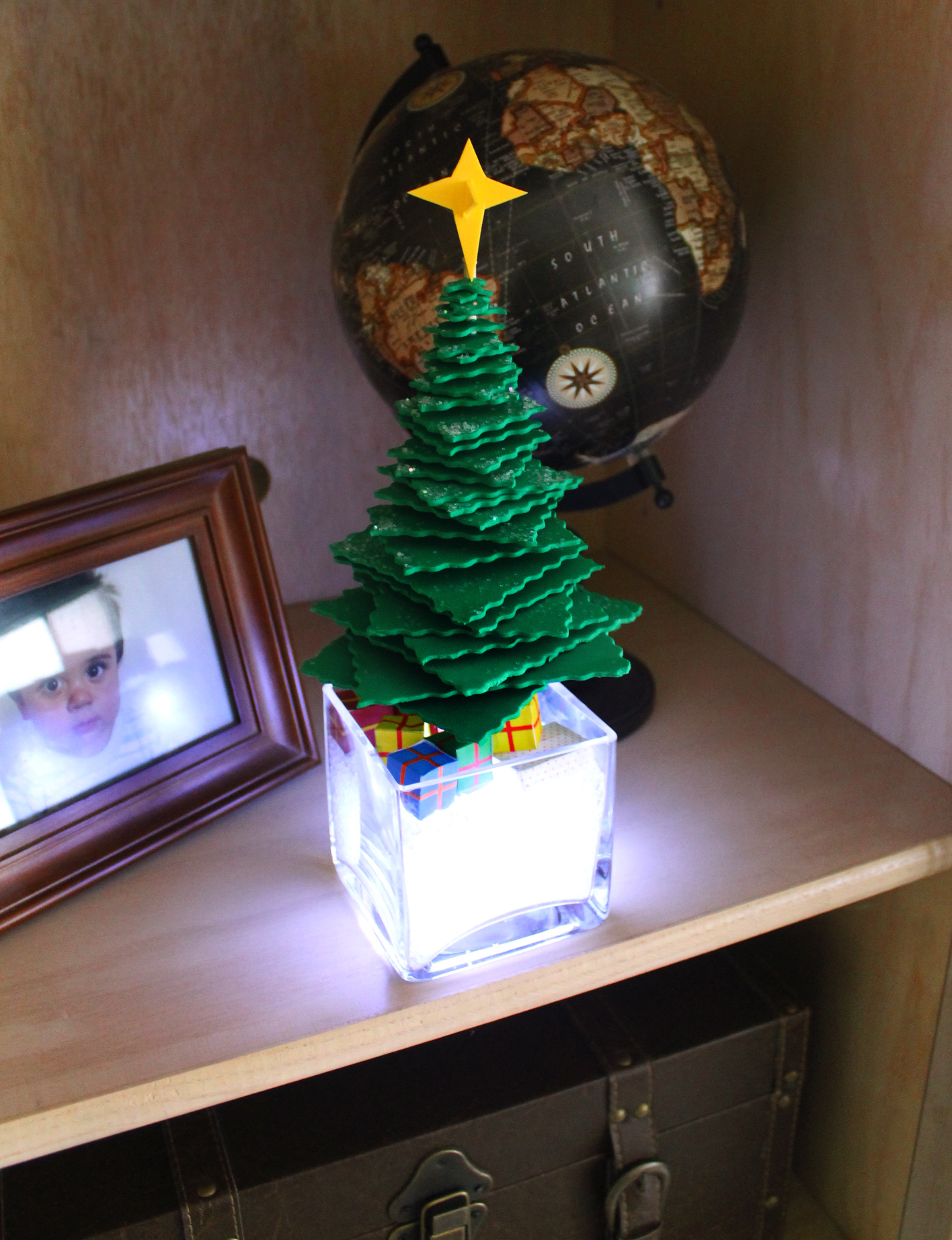 If you're looking for the best Christmas desserts for kids, you've come to the right place. You will find so many cute and fun Christmas treat recipes perfect for a Christmas party or even as part of a Christmas dessert board on Christmas eve dinner. From Xmas bark and Christmas cupcakes to reindeer treats and melted snowman desserts, there is something for everyone.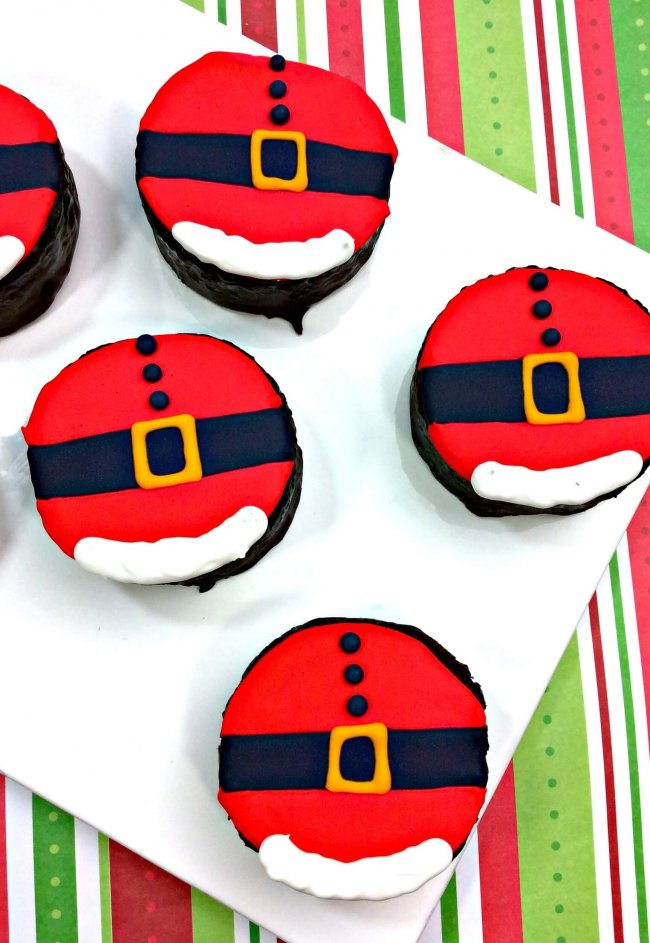 If you're wondering what to do with leftover candy canes, don't despair. Check out these easy candy cane recipes! From your favorite candy cane desserts like cookies, cakes, and bark to hot chocolate and fudge.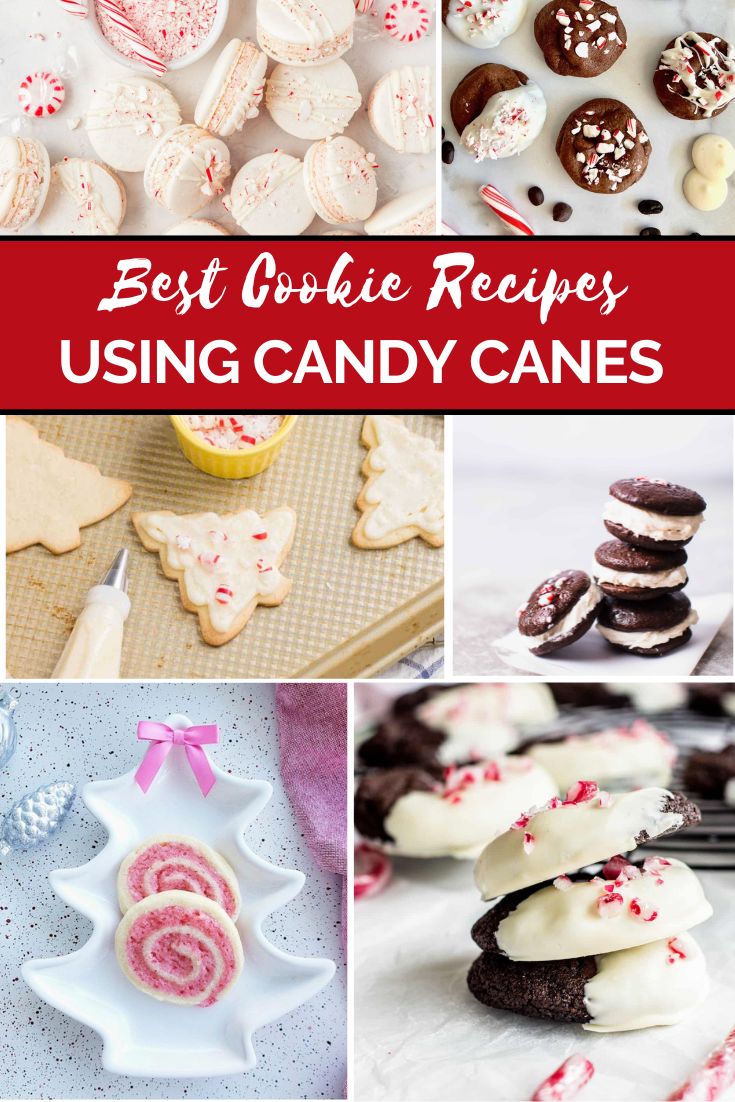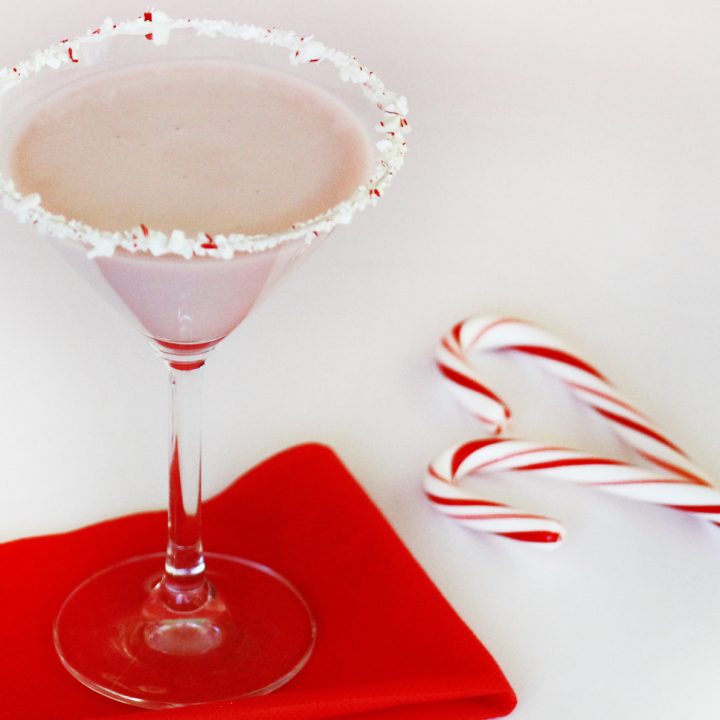 Peppermint Ice Holiday Cocktail
Ingredients
1 onz white chocolate liquor
1 oz peppermint schnapps
1 oz half and half
1/2 cup Edy's or Dryer's Peppermint Wonderland slow churned ice cream or peppermint ice cream of your choice plus two small scoops, optional
1/4 cup ice, crushed
grenadine
whipped cream
peppermint candy canes, crushed
white chocolate for melting
Instructions
Pour white chocolate liquor and schnapps into blender.
Add half and half, Edy's or Dryer's Peppermint Wonderland slow churned ice cream and ice.
Blend until ice is finely crushed.
Drizzle Grenadine into mixture.
Spread crushed candy canes evenly on a plate.
Put white chocolate in microwave safe plate and melt.
Wet rim of martini glass in melted white chocolate.
Dip martini glasses into crushed candy canes.
Slowly pour drink mix into glasses until they are about two thirds full.
Add a small scoop of Edy's or Dryer's Peppermint Wonderland slow churned ice cream or peppermint ice cream of your choice.
Nutrition Information:
Yield:

2
Serving Size:

1 grams
Amount Per Serving:
Unsaturated Fat:

0g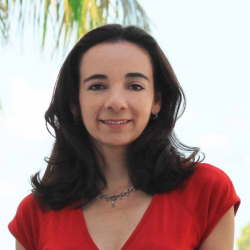 Latest posts by Paula Bendfeldt-Diaz
(see all)