Whether you're hosting a Day of The Dead Party for the first time or want to make your celebration more memorable, here are easy Día de Los Muertos party ideas you'll love. Plan a colorful and authentic Day of the Dead party to honor loved ones that have passed. These kid-friendly Day of the Dead party ideas are perfect for this whimsical, spirited celebration. From sugar skull-inspired recipes to Day of the Dead decorations, here are lots of tips and inspirations for your Dia de Muertos party.
Celebrating Day of The Dead
If you have been reading my posts, you know that we love going all out with our Dia de Los Muertos celebration. My kids love it, and we have been doing lots of fun Day of the Dead crafts and activities. It's our way of honoring the dead and the perfect way to teach them about their Latino roots and beautiful traditions.
On November 1st, we will eat the traditional fiambre and molletes and a few other Guatemalan traditions we are trying to embed in our kids' lives. But we also wanted to have a fun celebration that was more kid-friendly. So this year, we are having a little Día de Los Muertos party at home. For sure, it will be full of colorful decorations and delicious food!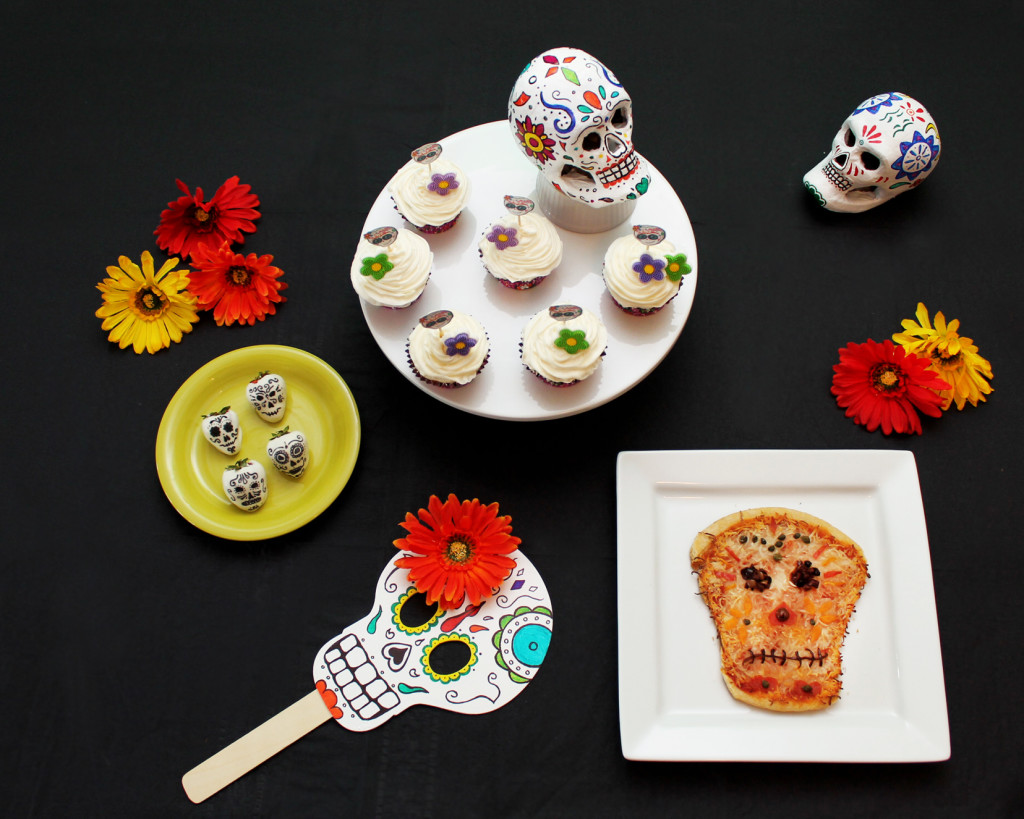 What is Day of The Dead?
If you are a newcomer to the Day of the Dead celebrations, you might wonder what Day of The Dead is. So, it's essential that you understand the meaning behind Dia de Los Muertos or Day of The Dead. It is a Catholic holiday full of history and traditions, typically celebrated during November.
You will find many Latin American countries celebrating Día de Los Muertos. It is a holiday packed with loads of unique activities to mourn the dead. From visiting gravesites to creating beautiful altars, it is more about celebrating life and honoring the dead. It is a way of welcoming the spirits of family and friends that passed and embracing their memory.
When Is Day of The Dead Celebrated?
Depending on the country, the Day of the Dead is usually a two-day celebration. It starts on November 1st (also known as Día de Todos Los Santos or All Saints Day) and ends on the 2nd, the Día de Los Difuntos (Spanish for Day of the Dead).
One of the best parts of hosting a Day of The Dead party is that there are so many ways you can celebrate. This holiday is an excellent opportunity to talk to your kids about death in a positive light. Plus, you can teach your friends about your Latino culture and how to honor the dead with great new traditions they can quickly embrace!
Easy Day of The Dead Party Ideas You'll Love
I want to share some of the things we are making for the Día de Los Muertos celebrations. They will come in handy if you consider making your own Day of the Dead-themed party. From whimsical party food to colorful decorations, these easy Day of The Dead ideas are so easy that you'll have a blast making all of them with the little ones!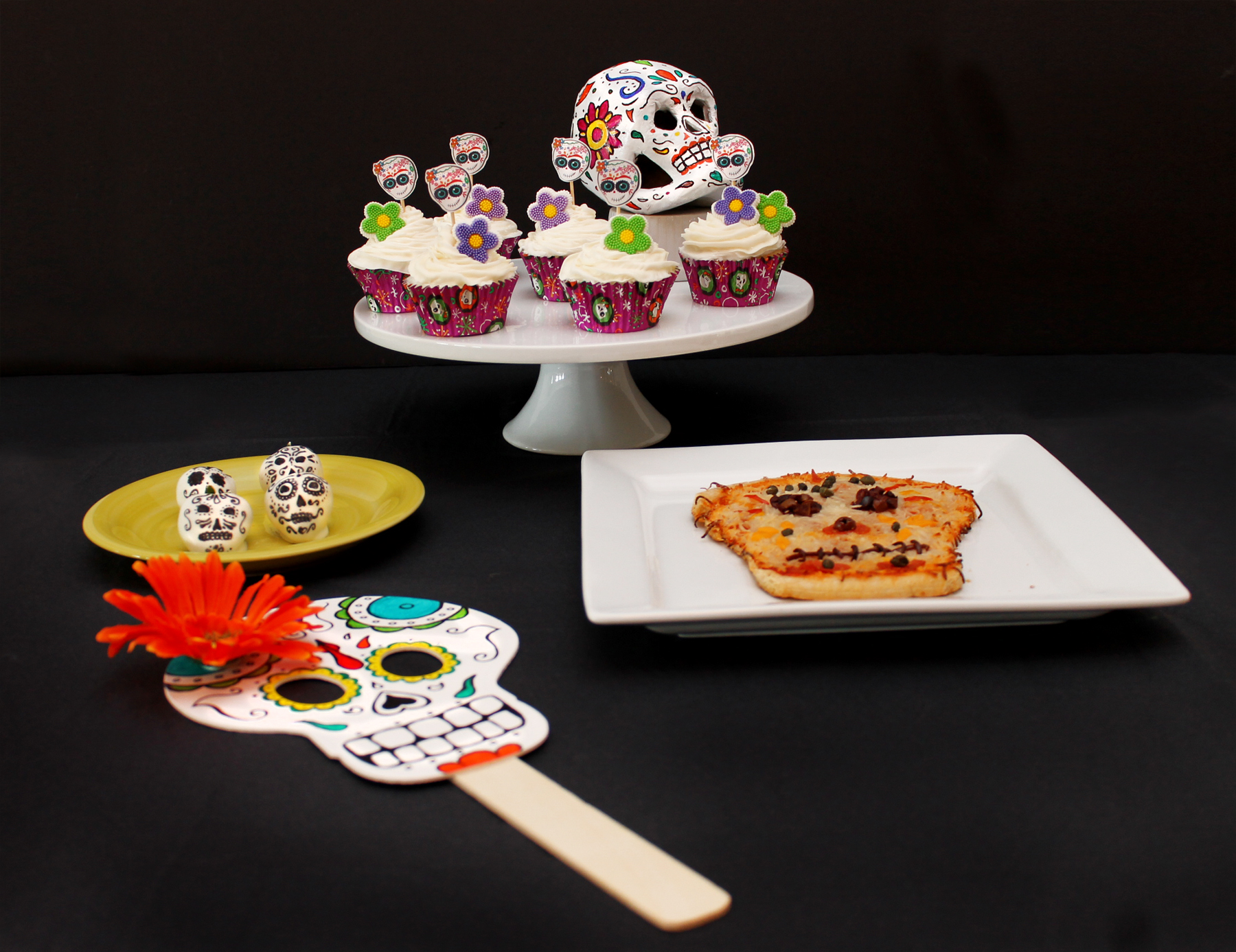 Day of The Dead Party Food
What's a party without cute and fun snacks? These Day of the Dead recipes will bring joy to anyone who eats them! Delicious Day of the Dead food will sure inspire you to host your own Día de Los Muertos party for family and friends.
The theme for most of the food for the party is, of course, skulls. So we are making a skull pizza which is loads of fun. It is a super easy recipe you can make with the kids and serve as part of your table decoration!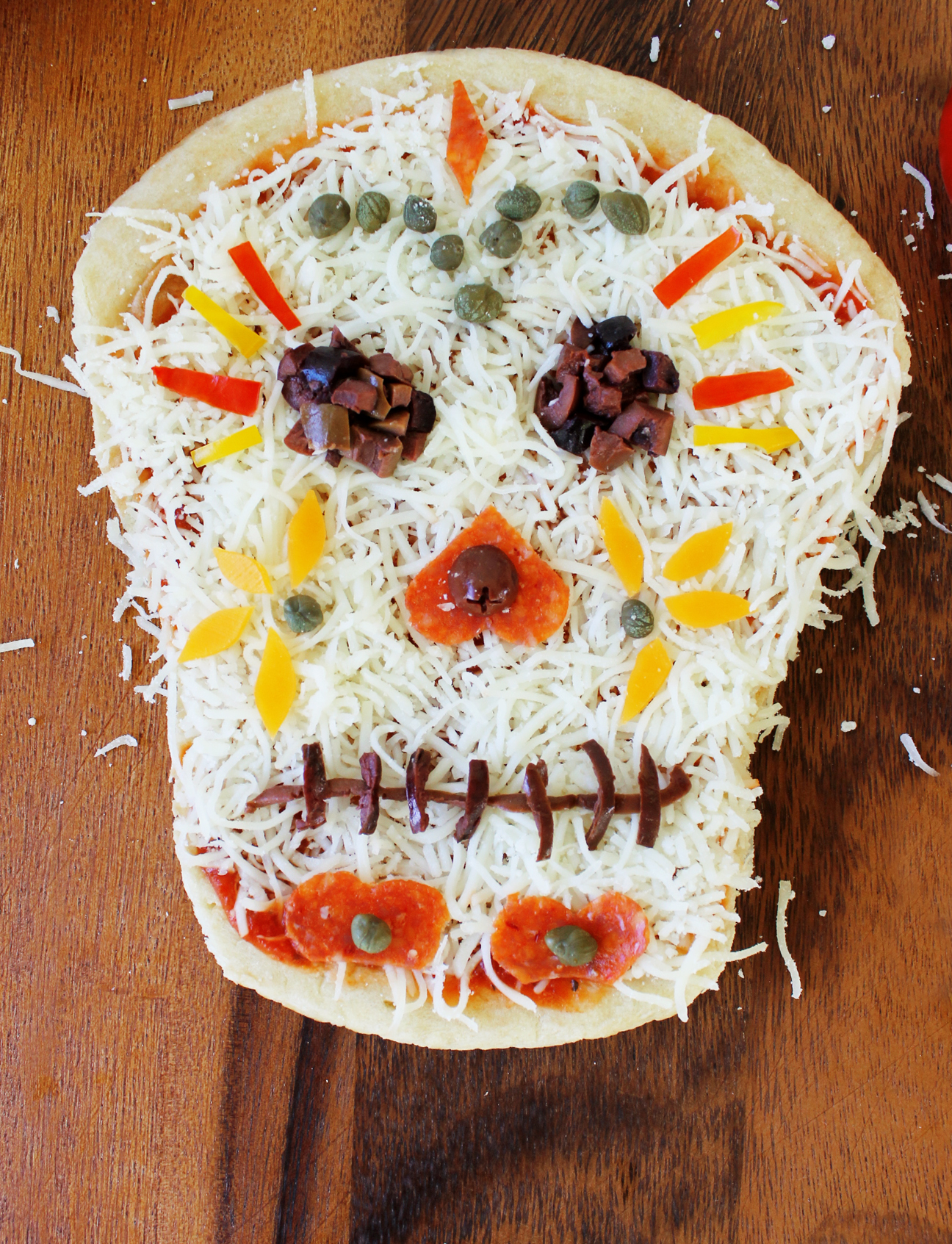 The sugar skulls or Calaveras de Azucar are vital to the Day of the Dead celebrations. Sugar skulls are usually made of solid sugar and are ornately decorated. You typically use them as Ofrendas (offerings) in altars made for those loved ones who have passed away.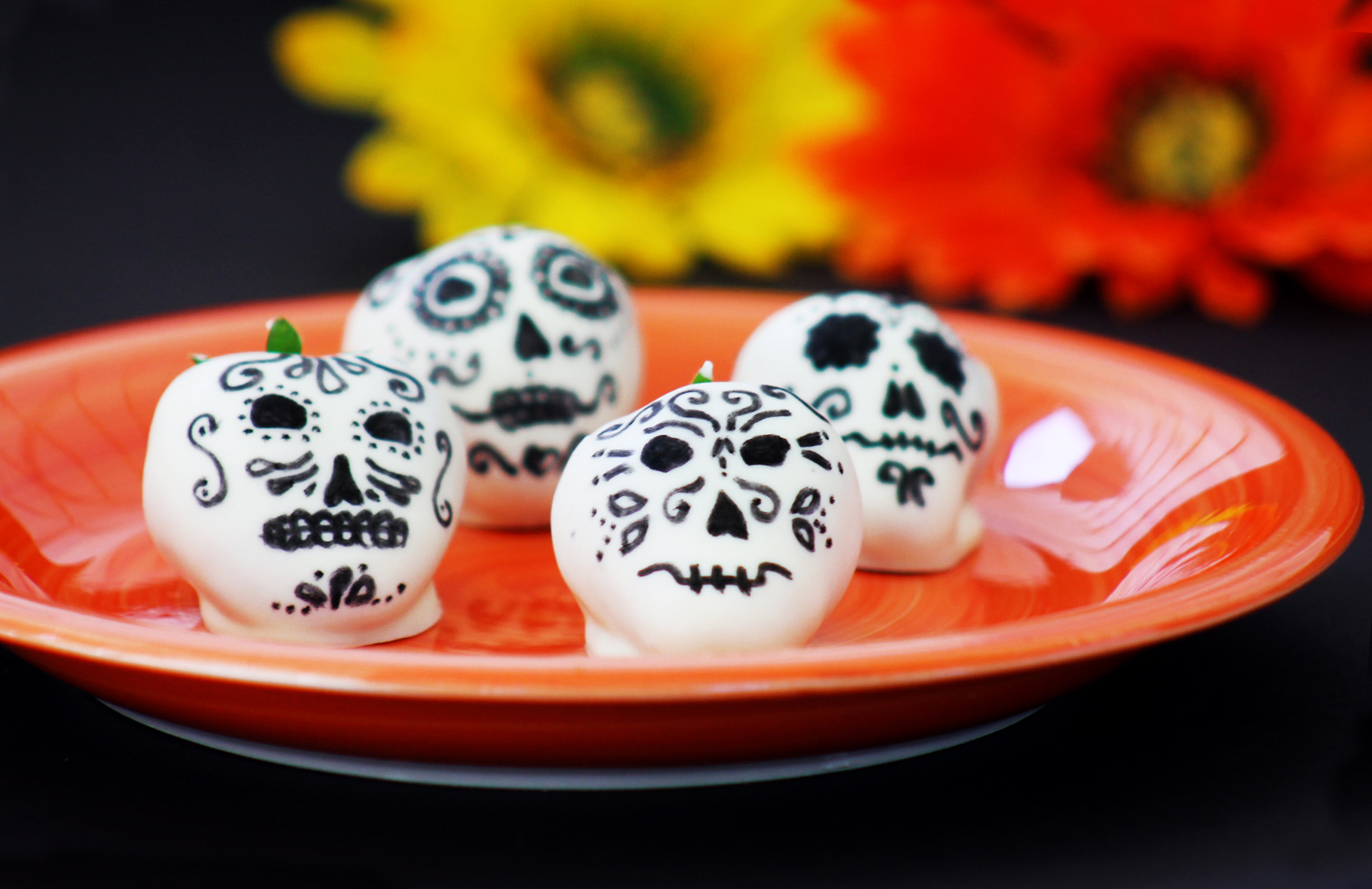 Since making sugar skulls takes a little longer to prepare, I opt for something more simple yet delicious: dipped strawberries in white chocolate. Unfortunately, these skull strawberries are almost too pretty to eat! However, these made the perfect addition to our Day of the Dead party menu, and the kids will love decorating them.
The biggest hit with kids and adults is the sugar skull-inspired cookie pizza. It is the perfect sweet treat for your party, loaded with fresh fruit, delicious cream cheese, and yogurt frosting. It's the kind of nutritious treat your kids will eat, and the parents will thank you for it!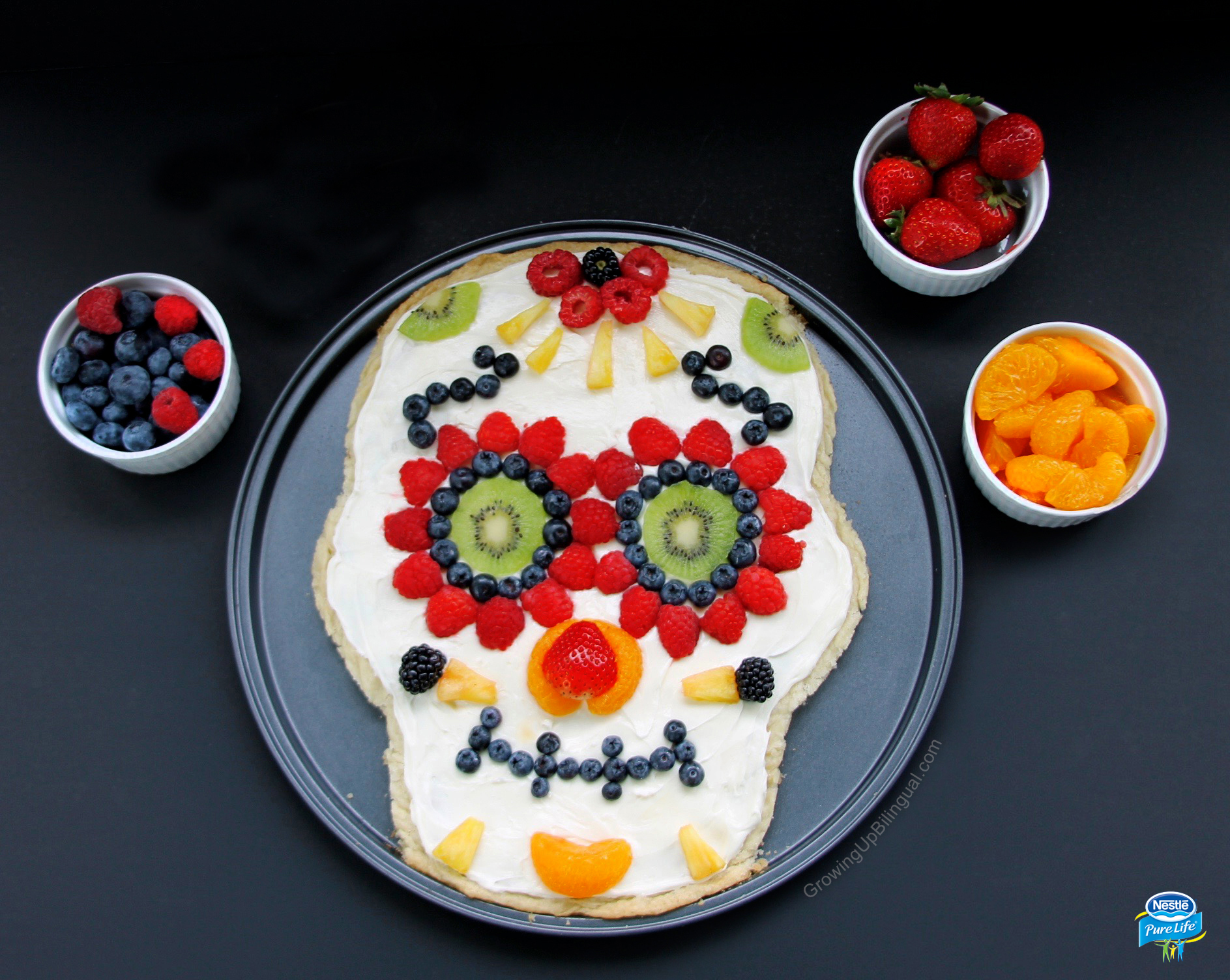 Super Easy Día de Muertos-Inspired Cupcakes
For the cupcakes, I use fun-colored skull cupcake liners. These were supposed to be Halloween-themed, but the bright and cheerful colors just made these perfect for a Day of the Dead celebration. Finally, I added some flowers and printed fun skull cake toppers.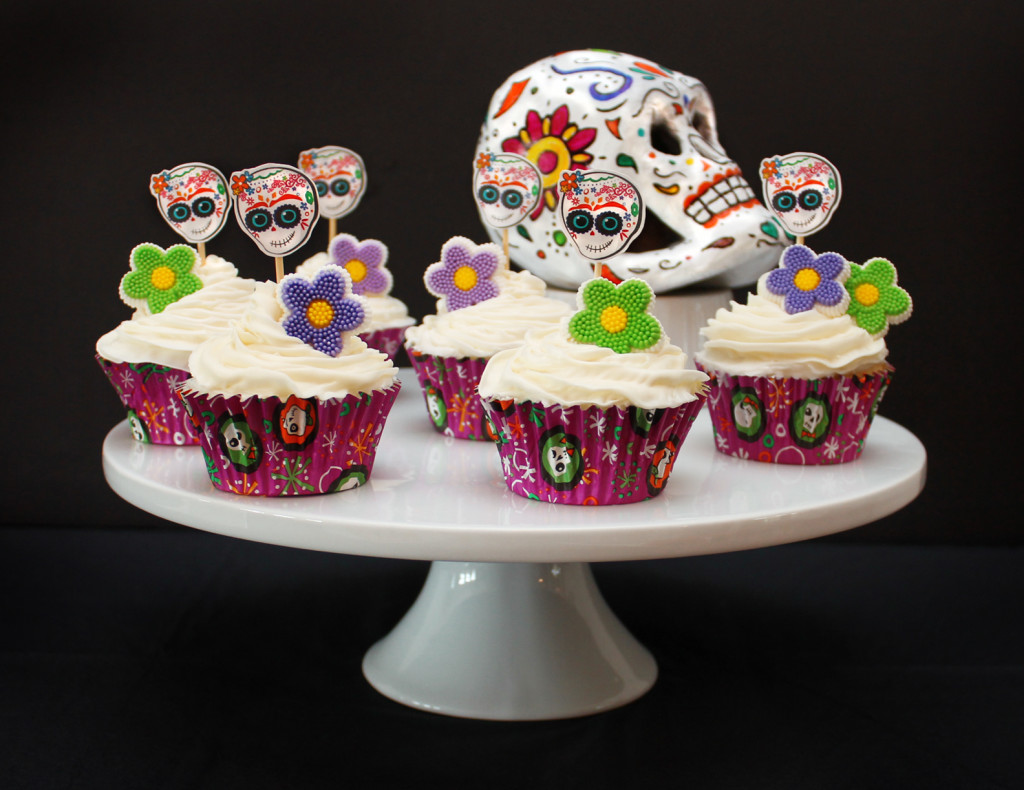 If you're looking for other fun Day of the Dead-inspired desserts, these sugar skull mini cakes are also a great option. I made these last minute, and they came out so good! I added the decoration of the colorful skulls inspired by the Mexican sugar skulls or Calaveritas de azúcar.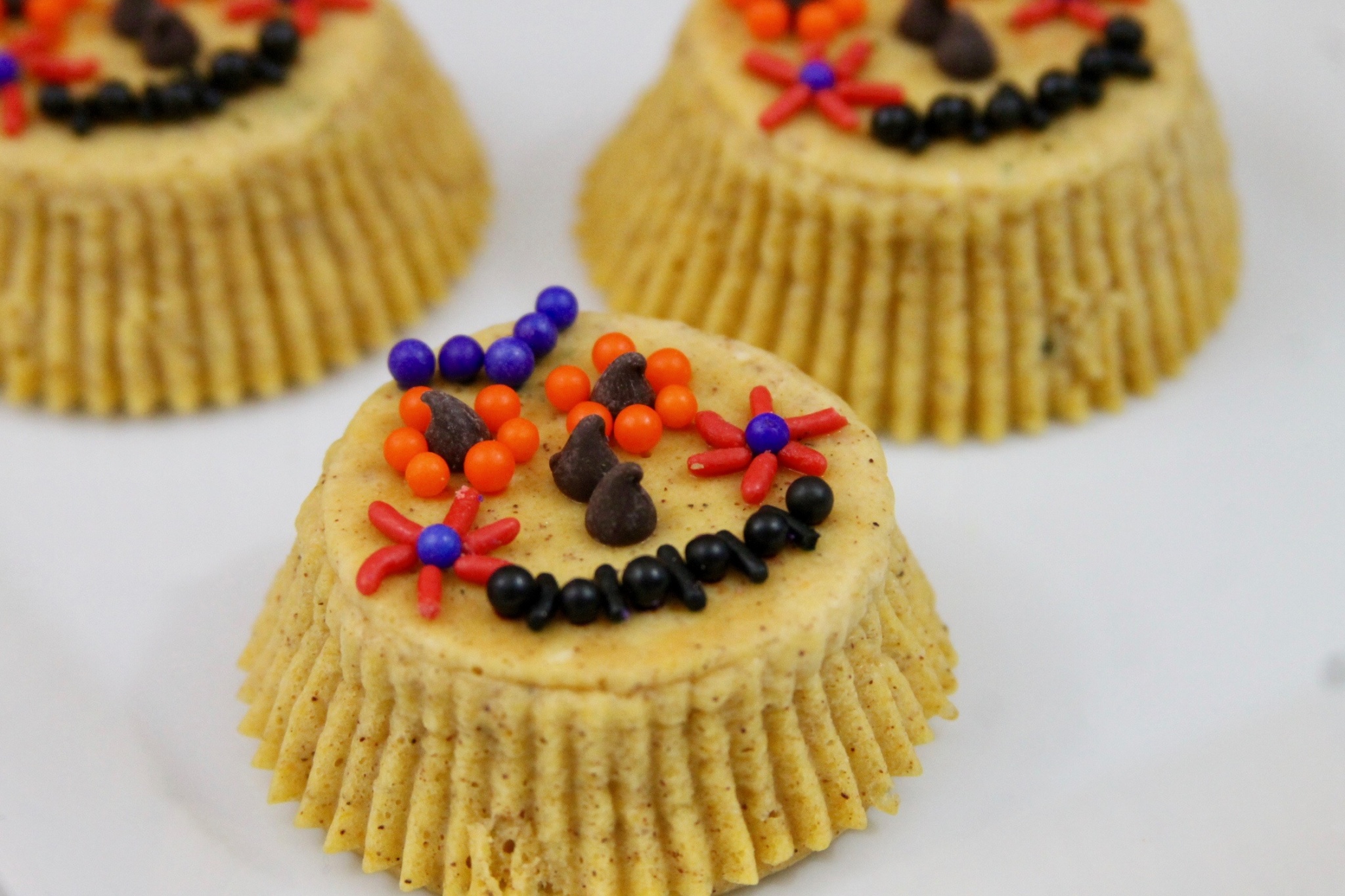 This sugar skull pull-apart pumpkin monkey bread is one of my kid's favorites. I love that it's easy to make and comes out colorful and fun. This recipe is not only super easy to make but also brings together two of my favorite things this season: pumpkin and dried fruit.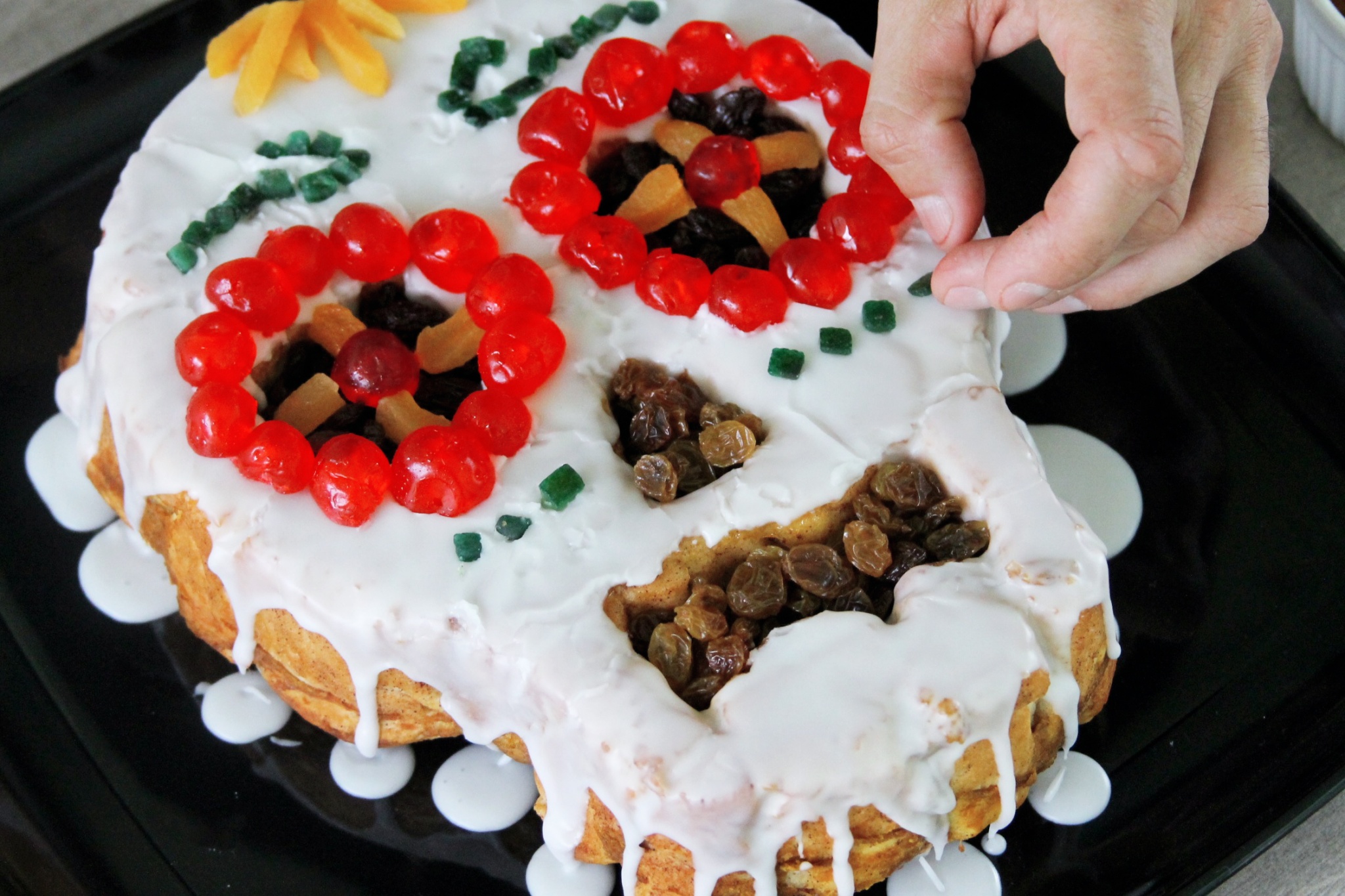 Day of The Dead Party Decorations
I placed a black tablecloth to make everything pop, including the Dia de Muertos decorations and food. I like using a lot of black and white and combining it with lots of fun colors to give it that festive feeling. We used the painted skull box and the mask we made a few days ago and added some silk flowers to the table.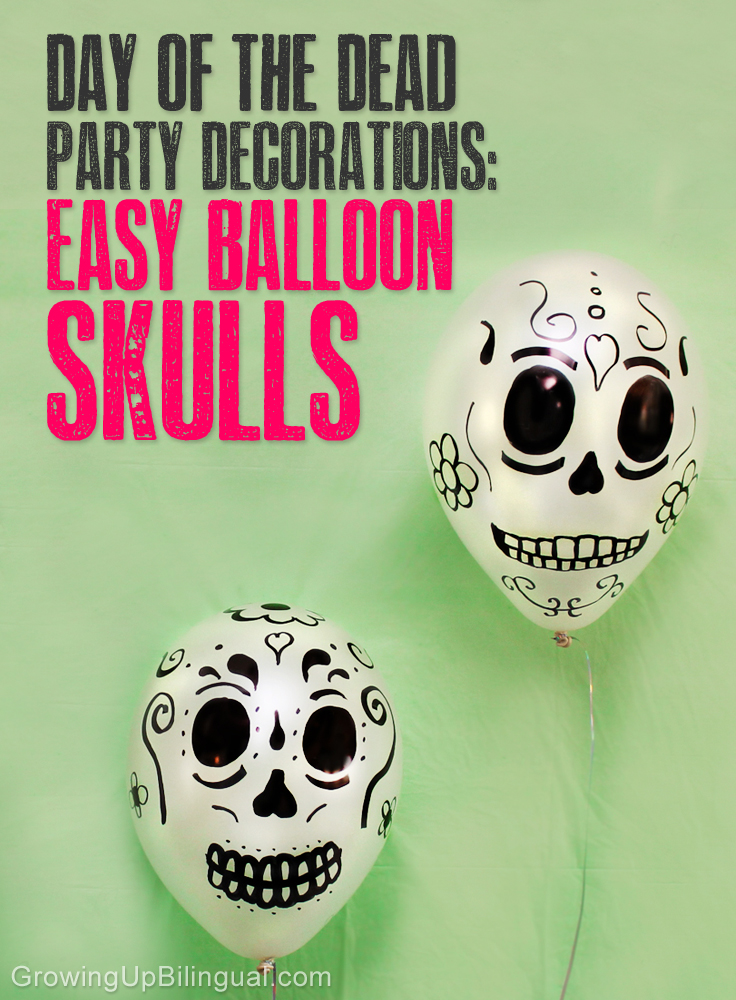 Super Cute Sugar Skull Decorations
I needed something for the walls. At first, I was thinking of decorating with some Papel Picado. But when my children asked for balloons, I came up with the idea to make sugar skull balloons. These came out so cute, and they were so easy to make. All you need are white balloons and a black sharpie marker.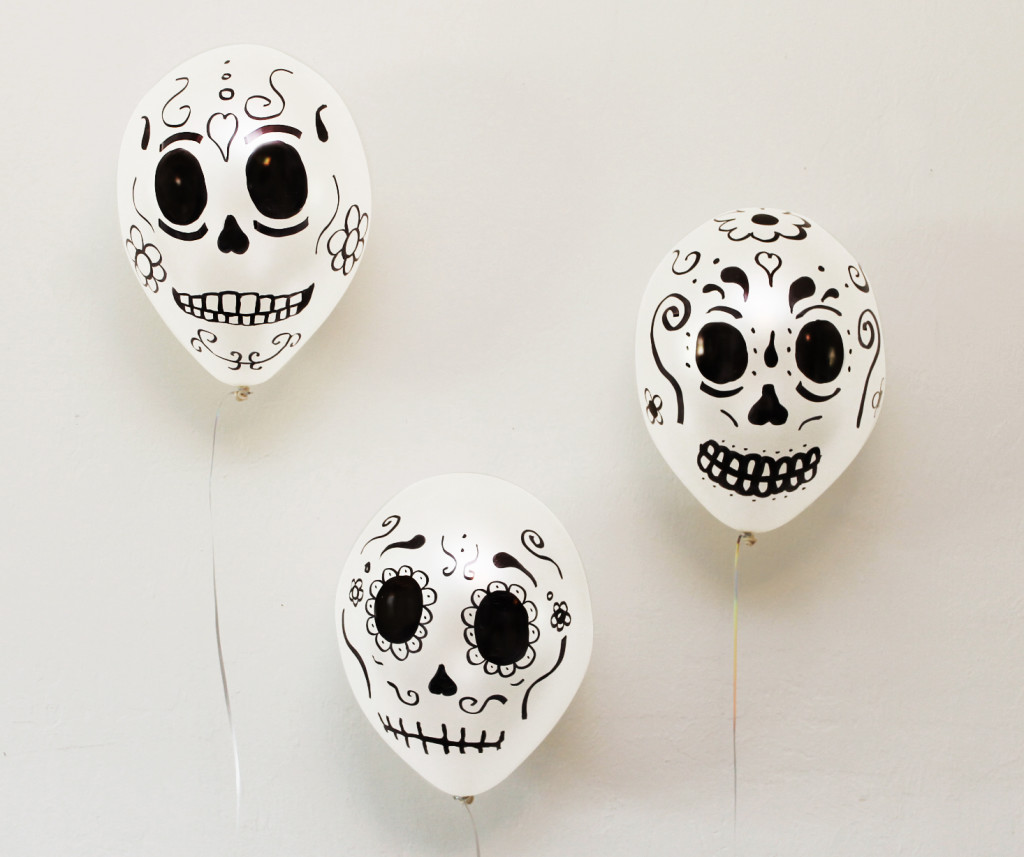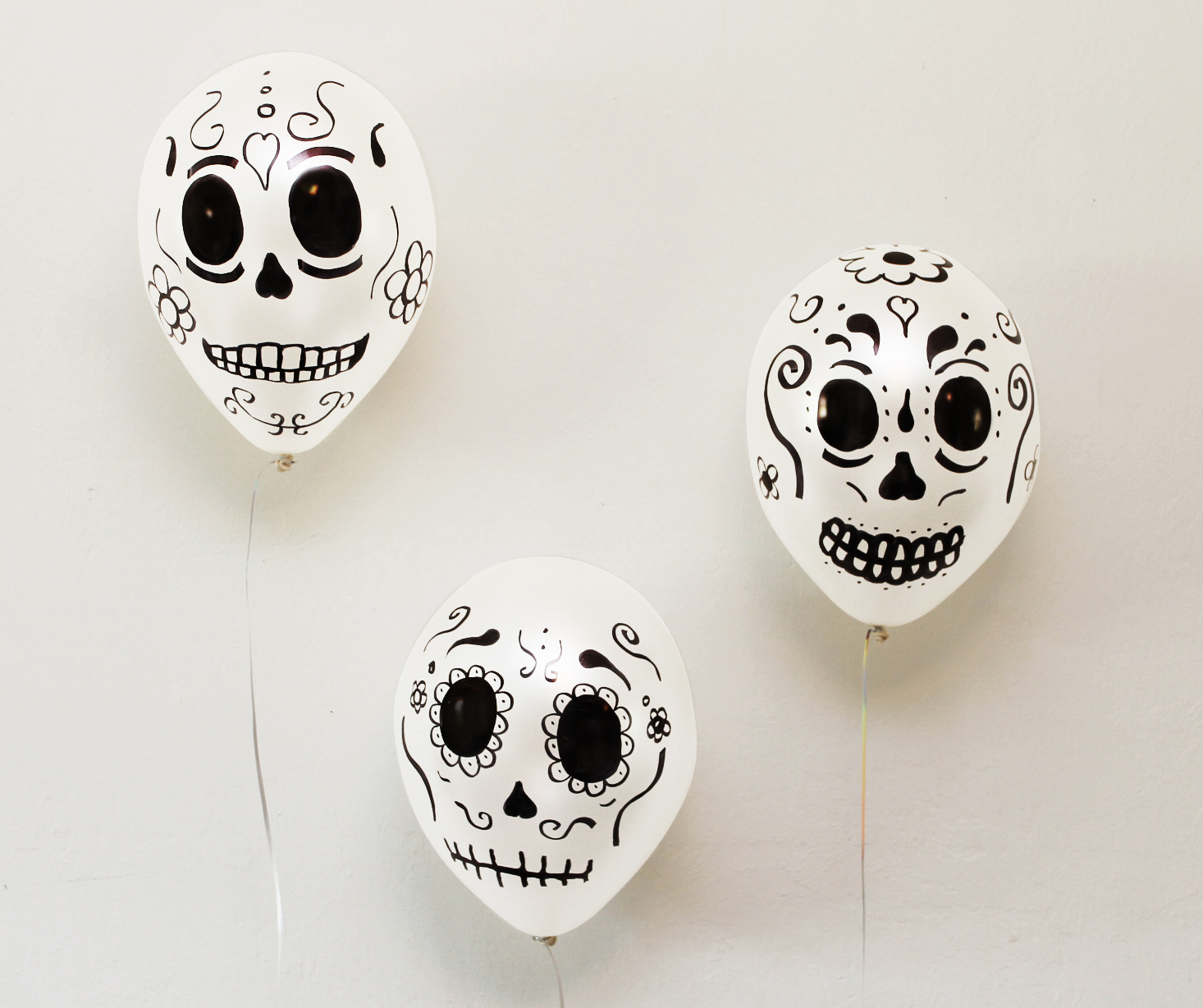 We bought some white balloons and added intricate skull designs using a black permanent marker. These were so simple to make, and they looked great. The best part was how easy and affordable these were. And it only took a few minutes to make! Seriously, aren't these too cute?
These Day of The Dead skull masks are a simple craft idea made with whatever craft supplies you have at home! You can customize and decorate this Día de Los Muertos mask any way you want.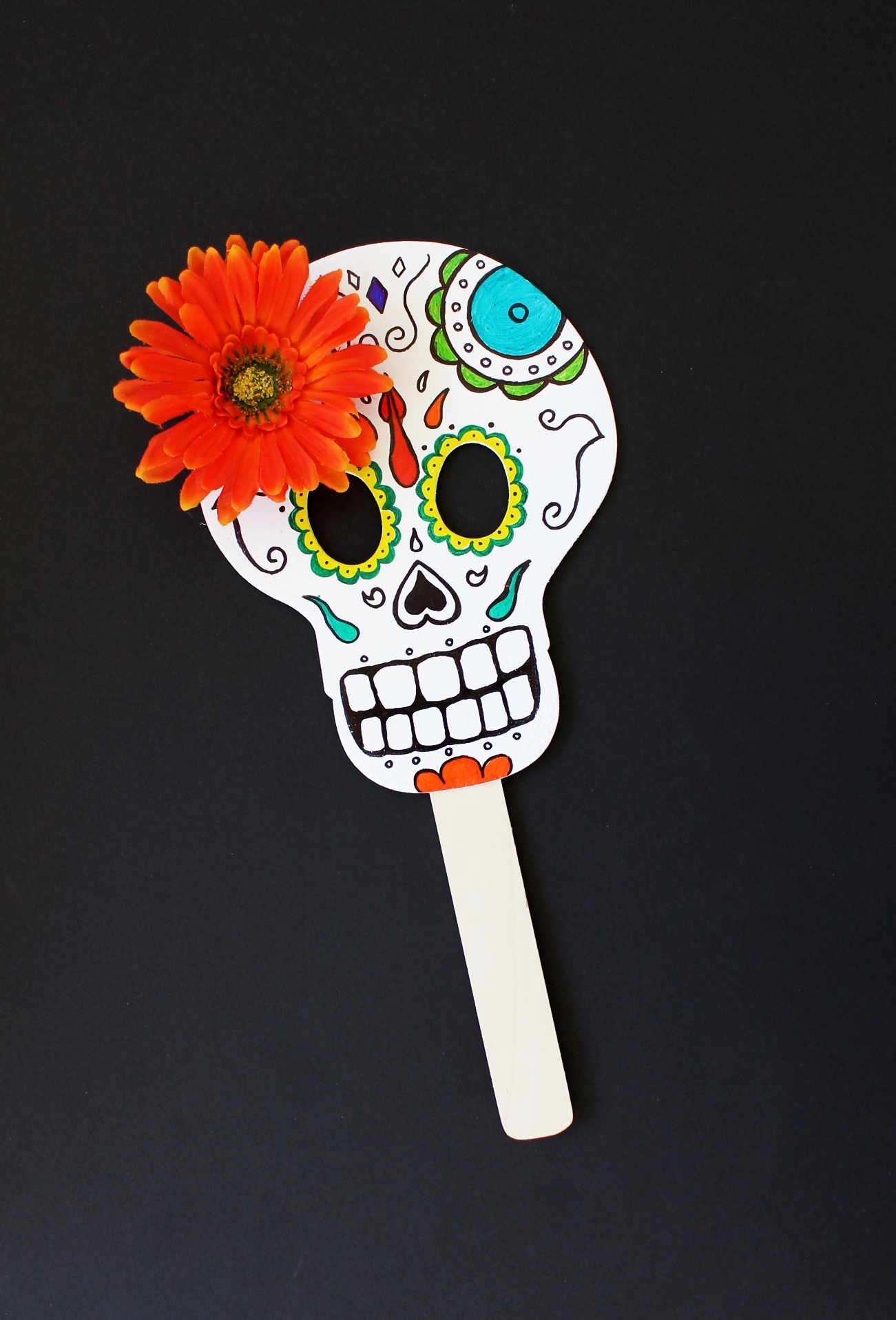 These make a great craft idea for kids for a Day of The Dead party. Plus, they will look beautiful decorating a Día de Los Muertos altar.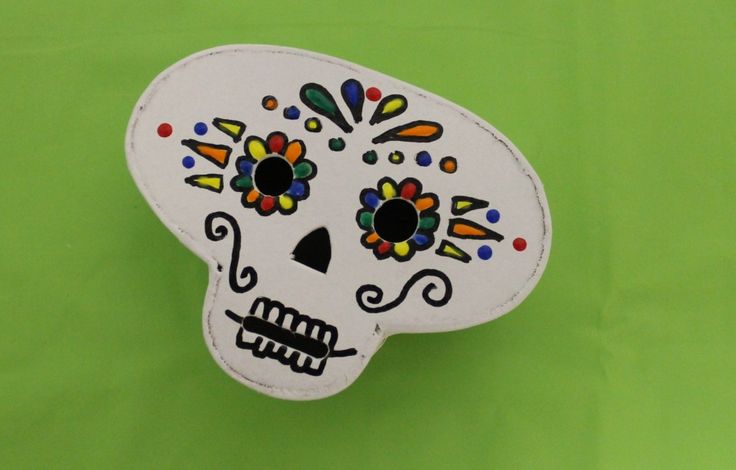 One of my favorite Latino celebrations is the Day of the Dead. I love the meaning behind the Día de Muertos celebration, a colorful way to honor our loved ones that have passed away. We enjoy creating delicious Day of The Dead-themed food and fun crafts as a family to keep those memories alive. I hope this post inspires you to throw your own Day of the Dead party! So this year, invite family and friends to participate in this spirit-filled holiday and make your Día de Los Muertos party memorable.
More Day of The Dead Ideas You'll Love
Here are 25 easy-to-make Day of the Dead DIY crafts you can do with your kids. Some of these are so easy they will only take a few minutes! Many of these DIY crafts would make incredible decorations for your altar or party decorations.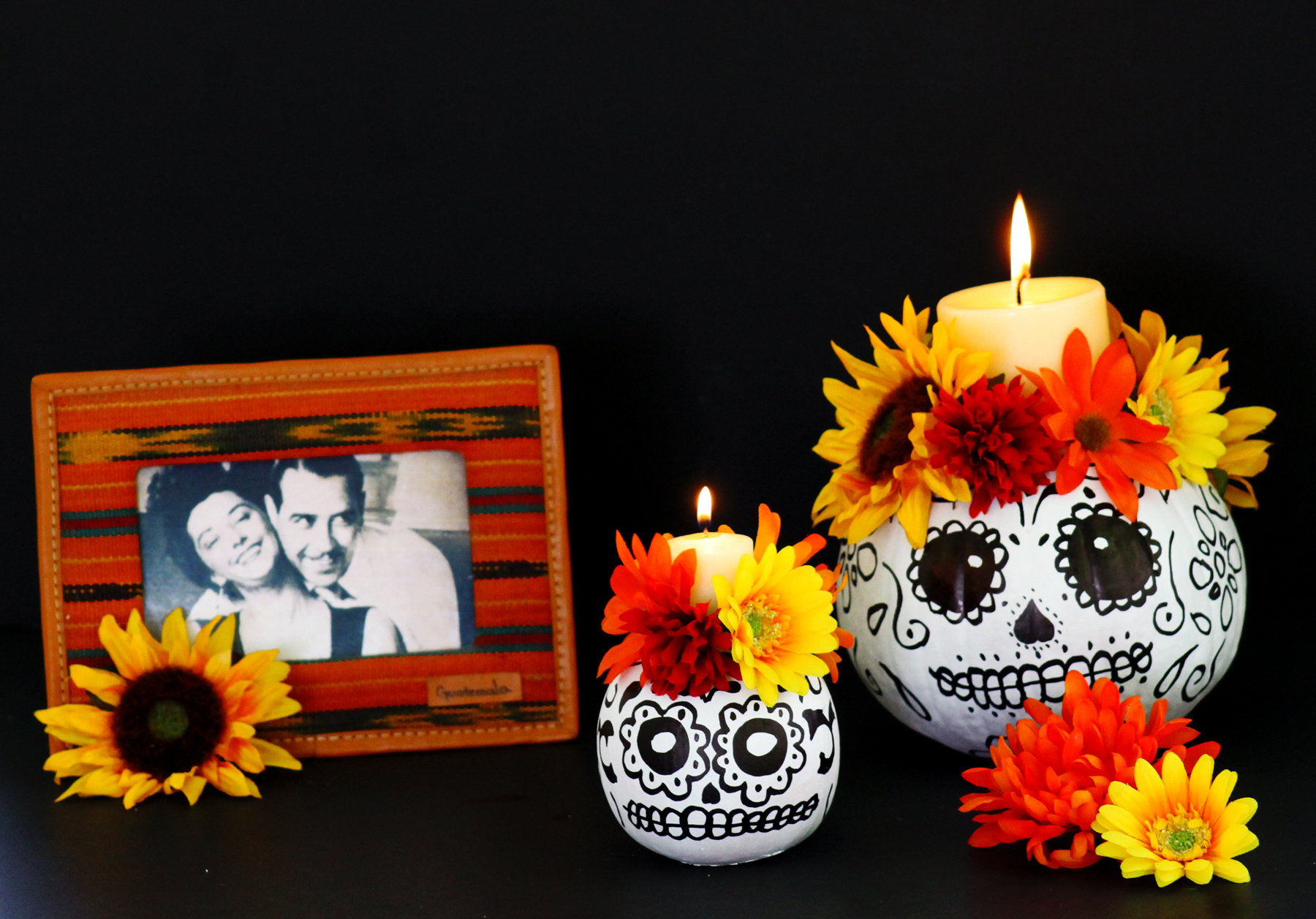 If you're looking for Dia de Los Muertos traditional recipes to serve during the Day of the Dead, you've come to the right place. These traditional Day of the dead recipes include everything from Pan de Muerto and decorated sugar skulls to traditional Mexican dishes.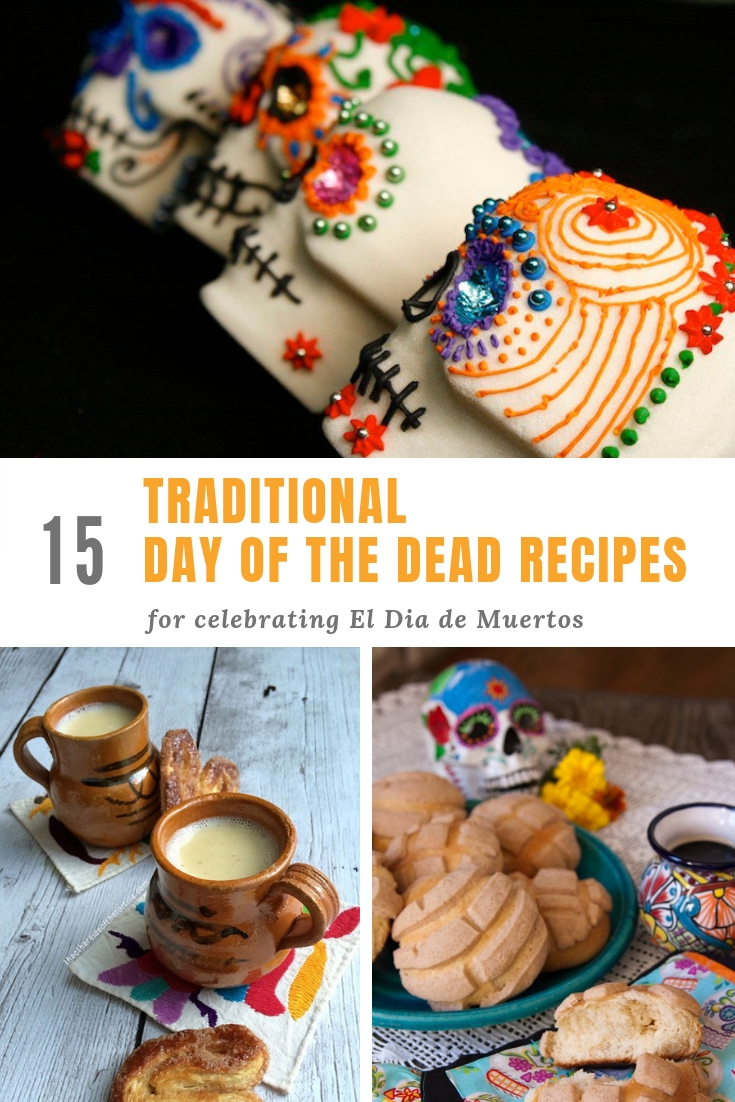 Embrace the Dia de Los Muertos holiday with these Day of the Dead crafts ideas with Cricut! Break out your Cricut and do a project with your kids to honor the lives of loved ones that have passed away.
If you are looking for festive Day of Dead decorations, here are fifteen fun and easy crafts you can make with your kids this year!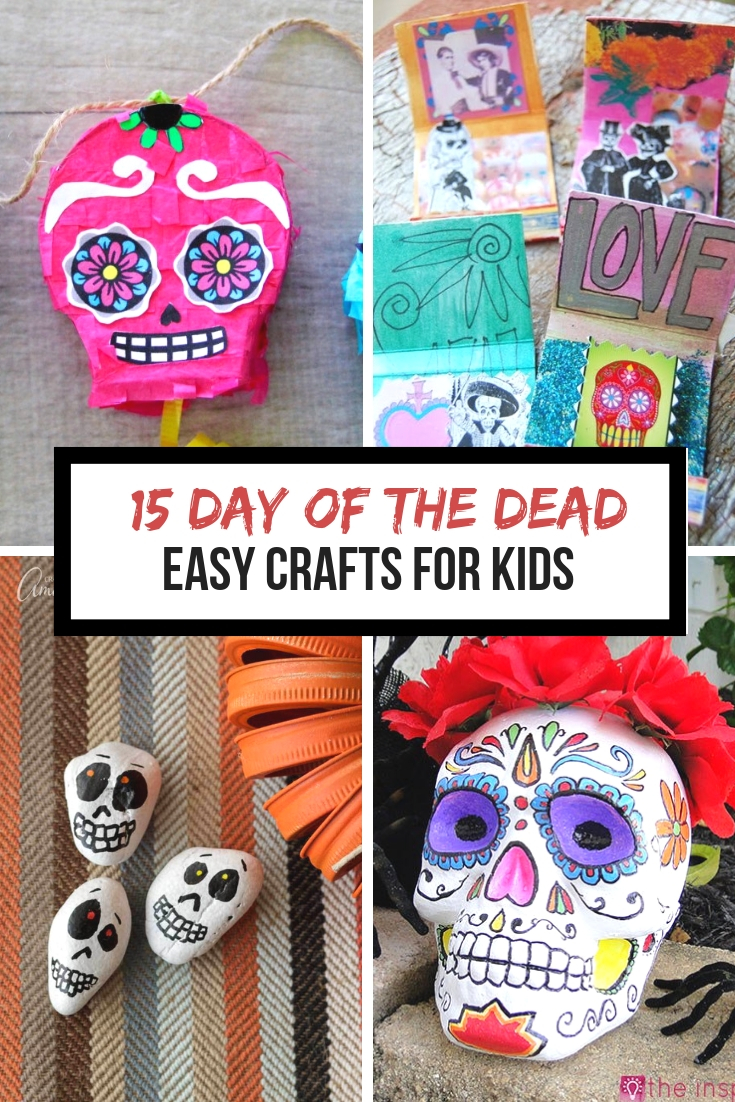 How do you celebrate the Day of The Dead? We would love to hear from you, so let us know in the comments below!
Follow Growing Up Bilingual's board Dia de Los Muertos Day of the Dead on Growing Up Bilingual on Pinterest.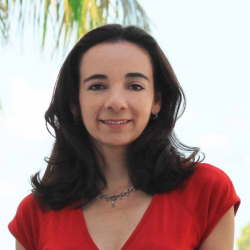 Latest posts by Paula Bendfeldt-Diaz
(see all)