This post is also available in: Español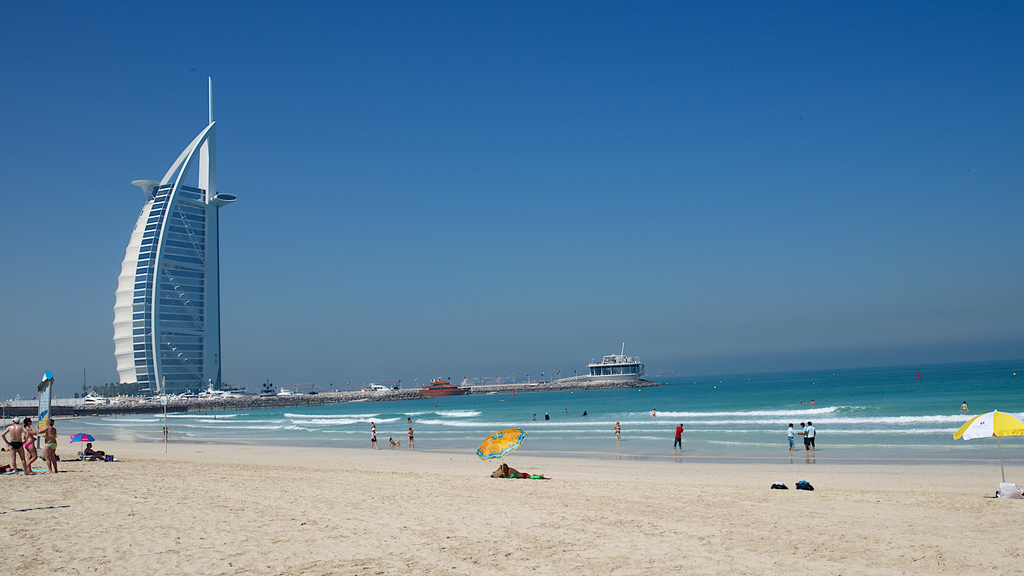 Located on the south east coast of the Persian Gulf, Dubai, as you would expect, has its share of excellent beaches. While all are blessed with the same sunshine, soft, clean sand and beautiful warm sea not all of the beaches in Dubai are equal in terms of available amenities and some are exclusive to resorts and hotels. So here are some facts on a few of Dubai's open, public beaches:
Kite Beach
Kite Beach, also known as Wollongong Beach, is a lovely open stretch of beach. As its name suggests, people gather here for kite surfing. It's quite a spectacle to watch, and, as kite surfing instruction is available, it's a lot of fun to join in, too. Kite beach, unfortunately, is decidedly lacking in catering facilities compared to the other beaches, so it's very much a 'bring your own refreshments' kind of place. It's one of the most popular beaches in Dubai, though, and maybe even a bit too popular on weekends.
Burj Beach
A long, open stretch of beach between Kite Beach and the Burj Al Arab Hotel, Burj Beach is a very picturesque and popular location, and unlike its neighbour, Kite Beach, there are some decent refreshments facilities here, as well as some beach sporting amenities including volley ball nets.
Russian Beach
More officially known as Jumeirah Open Beach, Russian Beach acquired its nickname due to its popularity among tourists from Russia and neighbouring Eastern European countries. Located next to Dubai Marine Beach Resort and Spa, this public beach is quite limited in refreshments facilities, but the nearby Beach Road is well served with a variety of cafes and snack kiosks. Russian Beach tends to be very male-dominated, and solo women travellers may feel more comfortable at other beaches.
Jumeirah Beach Park
With beautiful golden sands studded with palm trees, this is one of the most attractive beaches in all of Dubai. Unfortunately, access to the park and beach is severely restricted throughout 2015 due to major developments in the park. It promises to be even better when work is completed in 2016, and full access is restored.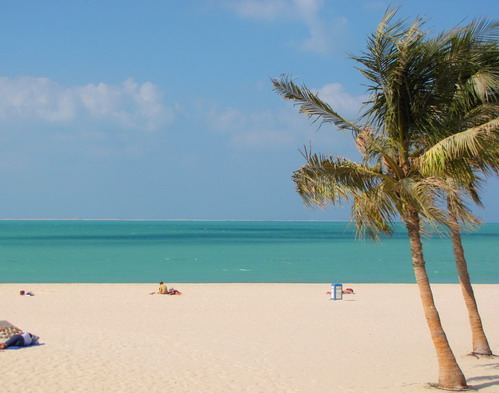 Jebel Ali Beach
Adjoining the exclusive Jebel Ali Beach Resort, this open, public stretch of beach is certainly worth a visit. Kite surfing and camping have traditionally been popular pursuits on this beach, but be careful of frequent rule changes that may restrict overnight camping.
First-time visitors, provided that they're mindful of the laws concerning public decency on Dubai's beaches, will find that all of Dubai's beaches can offer wonderful experiences, both relaxing and exciting in equal measure.
Latest posts by Growing Up Bilingual
(see all)