Valentine's is one of those days that inspire us to create something that shows our loved ones how much we care. But sometimes, we don't have the time to spend hours doing a complicated DIY project. So here are lots of DIY craft ideas for Valentine's Day that are easy to make with kids of all ages. And the best part is you will not have to spend much time or money!
Best Valentines Day Crafts To Help You Spread the Love
Valentine's Day is just around the corner, and we are getting ready to spread some love. The kids and I love spending afternoons cooking delicious chocolate desserts and crafting cute Valentine's Day cards and decorations. And as a parent, what better way to celebrate love than making fun Valentine's Day crafts with your little love bugs, right?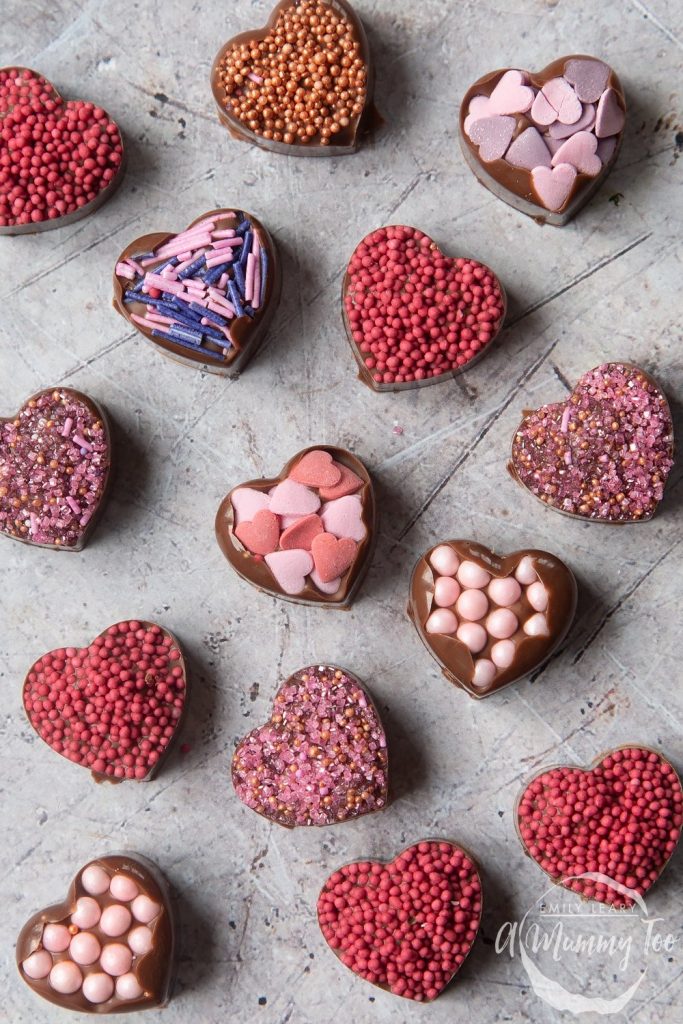 So to start your Valentine's Day preparations with some lovely inspiration, I've rounded up easy Valentine's Day craft ideas for kids of all ages. From cute homemade Valentine cards to jars full of love, check out these heart-meltingly cute crafts, perfect for toddlers and preschoolers (and big kids too). They are perfect for family fun nights, as presents for teachers and friends, or as a fun craft idea for parties.
Easy Valentine Crafts For Kids They'll Love to Make
If you are looking for Valentine-themed DIY projects to do at home or in the classroom, these easy Valentine's crafts for kids are packed with simple projects full of love. Most of these Valentine's day craft ideas use everyday materials you probably already have at home so that you can jump right into crafting!
Adorable Valentines Day Crafts for Kids
Simple and beautiful Valentine's crafts you can create with your kids! There are lots of DIY ideas that you can easily double up as a kid-made card for dad or as thoughtful gifts to give friends and family.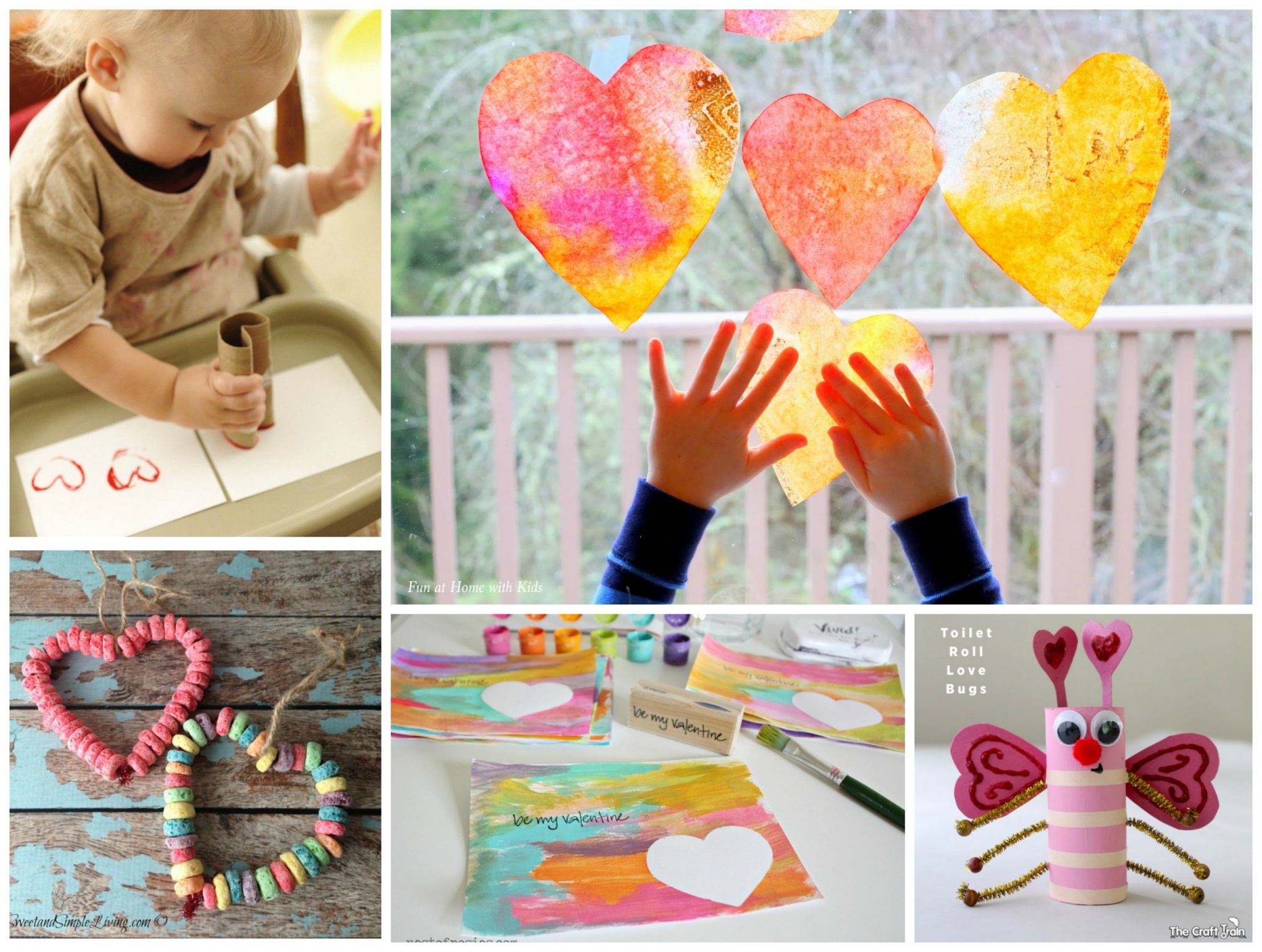 This Valentine's craft is so easy to do even toddlers could join in on the fun. It is a super easy tutorial on making heart stamps out of toilet paper rolls— no need to run out to the store and buy a bunch of supplies!
Super fun and easy Toilet Roll Love Bugs for Preschoolers to make! These adorable crafts ideas for Valentine's are very simple to put together, and the sky is the limit to how they can be designed and decorated. Too cute!
If you have a little artist in your family, this easy craft idea for Valentine's will be a hit! Use a silhouette machine to cut some vinyl heart shapes out. The vinyl would be easy to take off once the painting was finished. It was the most straightforward process! Simply stick, paint & peel.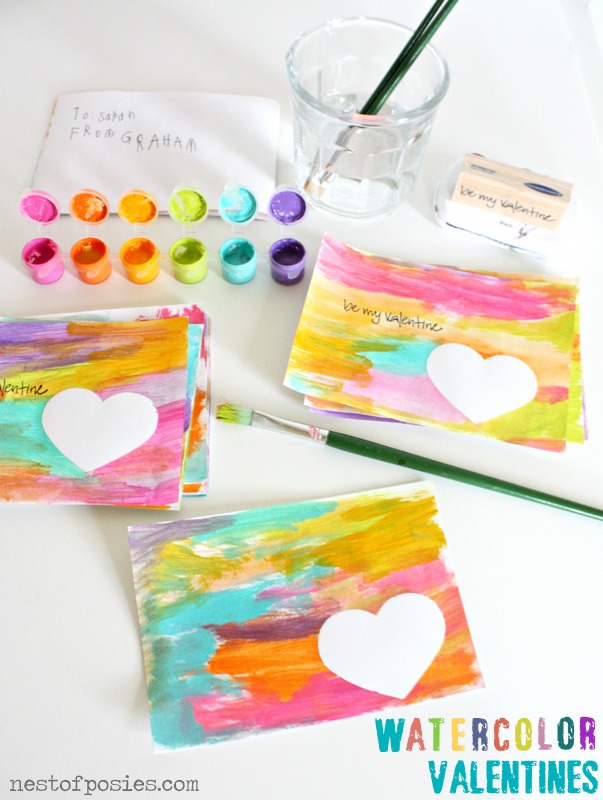 So simple and easy and perfect to do at snack time. The kiddos can snack and craft at the same time. Just grab a chenille stem (pipe cleaner) and Fruit Loops. Then let the kiddos have fun stringing this cute heart-shaped craft.
Since Valentine's Day falls during winter, when birds have the most difficulty finding food, your preschooler will be happy to show some love to their feathered friends!
I am so in love with how beautifully and vibrantly these heart suncatchers are! These easy crafts for Valentine's Day are easy to prep, and the kids will have a great time designing each one.
These boxes are perfect for Valentine's or any other occasion, so go ahead and print them. Have some fun with these cute and super easy-to-make DIY paper boxes!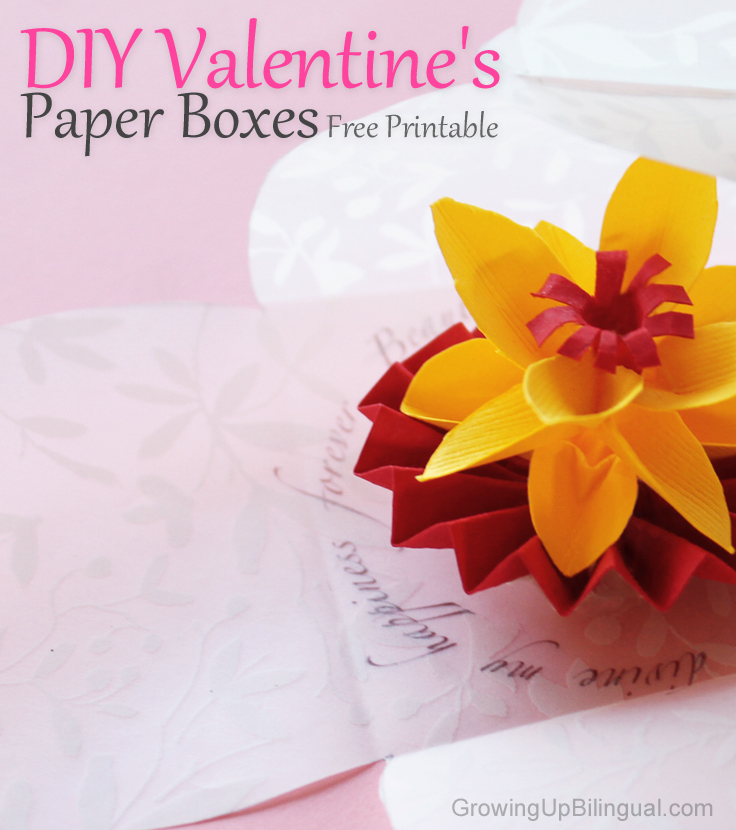 Easy, Pretty, and Budget-Friendly Valentine's Cards for Kids
Of course, Valentine's Day cards are an integral part of our holiday celebrations because a handmade card truly stands out. And DIY Valentine's cards are a fun way to get crafty and put a smile on someone's face! So for the people you love, here are beautiful DIY card ideas to say I love you.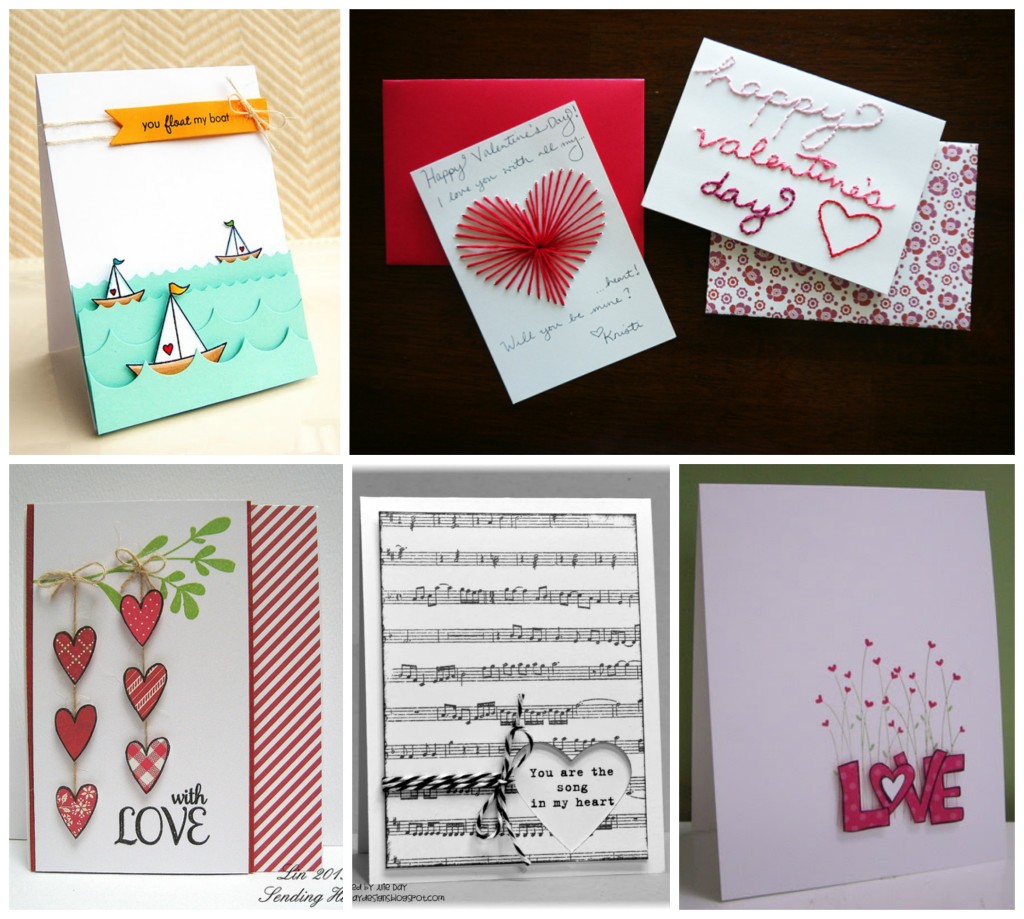 Branch Love – Hearts Hugs and Flowers
Need the perfect card to go with the amazing Valentine's Day gift you picked out for your sweetheart? This hanging hearts from a branch is super easy and comes with an instant "Wow" factor!
This creative Valentine's Day card is the perfect DIY project for older kids. The smaller Tiny Treats boats appear further away in the background, while the larger Tremendous Treat boat is much closer and, therefore, larger in the foreground. Unique, easy, and super cute!
Simple and beautiful, it is an easy and fun card to make! I just love the heart stems and thought they made a perfect backdrop for this Lovebug card.
Fun and Easy Valentine's Craft Ideas In Jars
If you like to keep your love in a jar, here are some sweet ideas for that special person. Valentine's Day crafts and mason jar projects are some of the cutest things around. Simply adorable!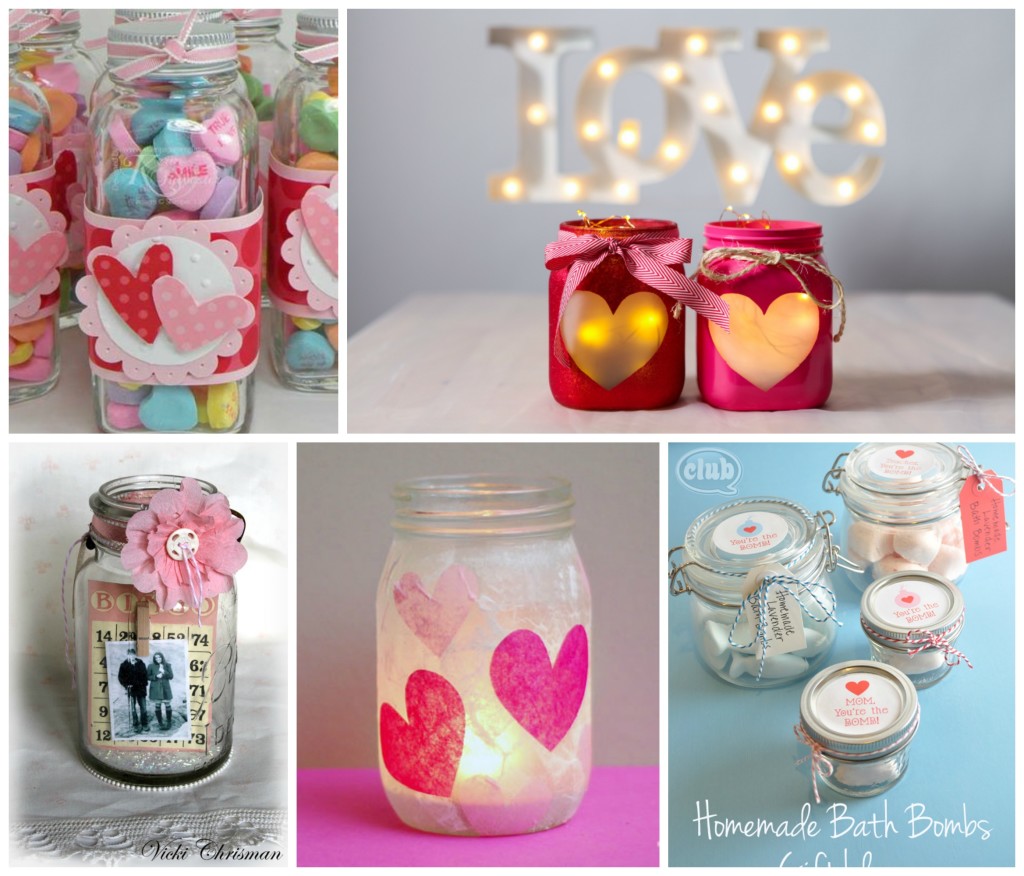 For Valentines Day, keep a de-stress theme with a jar of heart-shaped homemade bath bombs in a jar. The homemade bath bomb recipe is a pretty simple one, and they looked great when placed together in a Mason jar. And with Mother's Day coming up soon, this would also make a great homemade gift idea.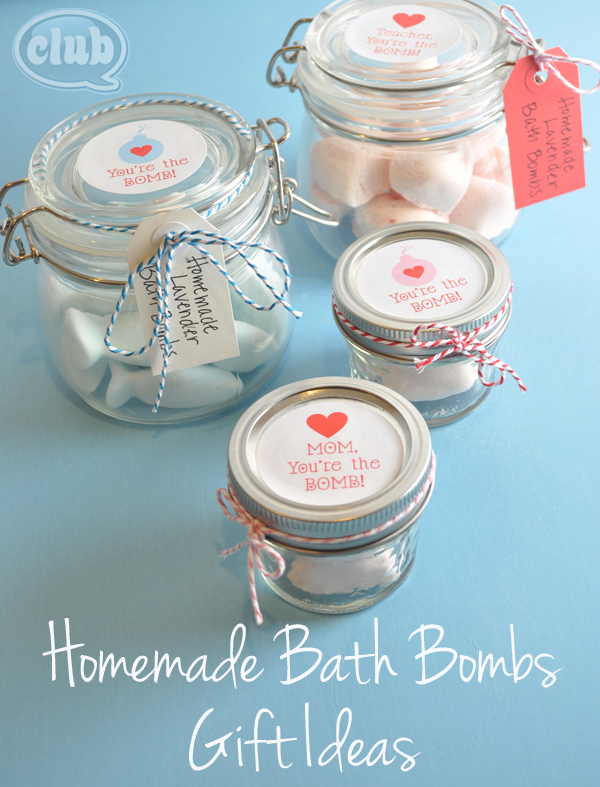 This Valentine's Day craft idea is so easy and thoughtful! A beautiful photo memory keepsake you can fill with a picture and anything that reminds each other of special dates. It is the perfect memory in a jar you can display around the house all year!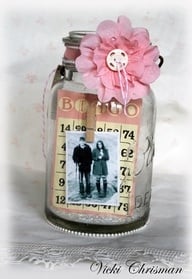 The perfect craft to do with your little one leading up to Valentine's Day. This project can quickly be done in one day and be the perfect little decoration to add to your home.
Here is a cute idea for Valentine's gift, a candy jar! Who doesn't like a sweet treat on Valentine's? You can fill it with adorable candy hearts, delicious chocolate Kisses ( to keep up with the heart theme!), or your loved one's favorite treats. This edible craft for Valentine's Day is one even the smallest of hands can help you fill!
More Creative Valentine's Day Ideas You'll Love
What better time than Valentine's Day to show your loved ones what they mean to you? And maybe you are looking for out-of-the-box ideas for gifts that reflect your love for them. From adorable crafts to delicious recipes, here are some of the best Valentine's Day ideas to make this year's festivities special. You can thank me later!
If you're looking for ways to entertain the little ones this Valentine's Day, you will find lots of easy and cute Valentine's crafts for kids here. From Valentine's cards to free Valentine's printables, there are many fun activities to choose from.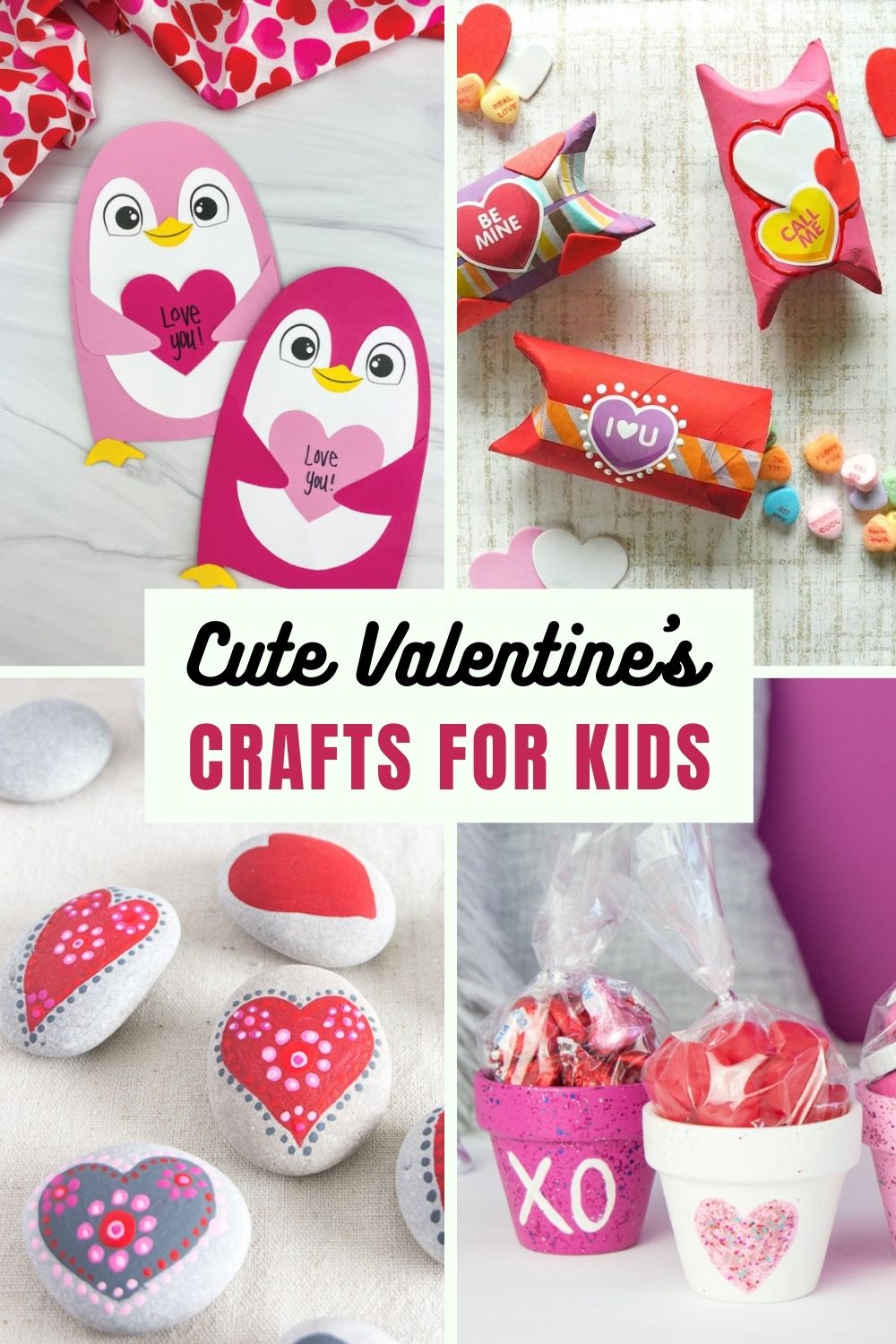 I didn't think there was any way to improve on the perfection that is chocolate flan. Yet this Nutella chocolate flan does just that by combining the delicious taste of chocolate Nutella with the soft, creamy texture of flan. Topped with fresh fruit, this Nutella flan is the ultimate heart-shaped chocolate dessert!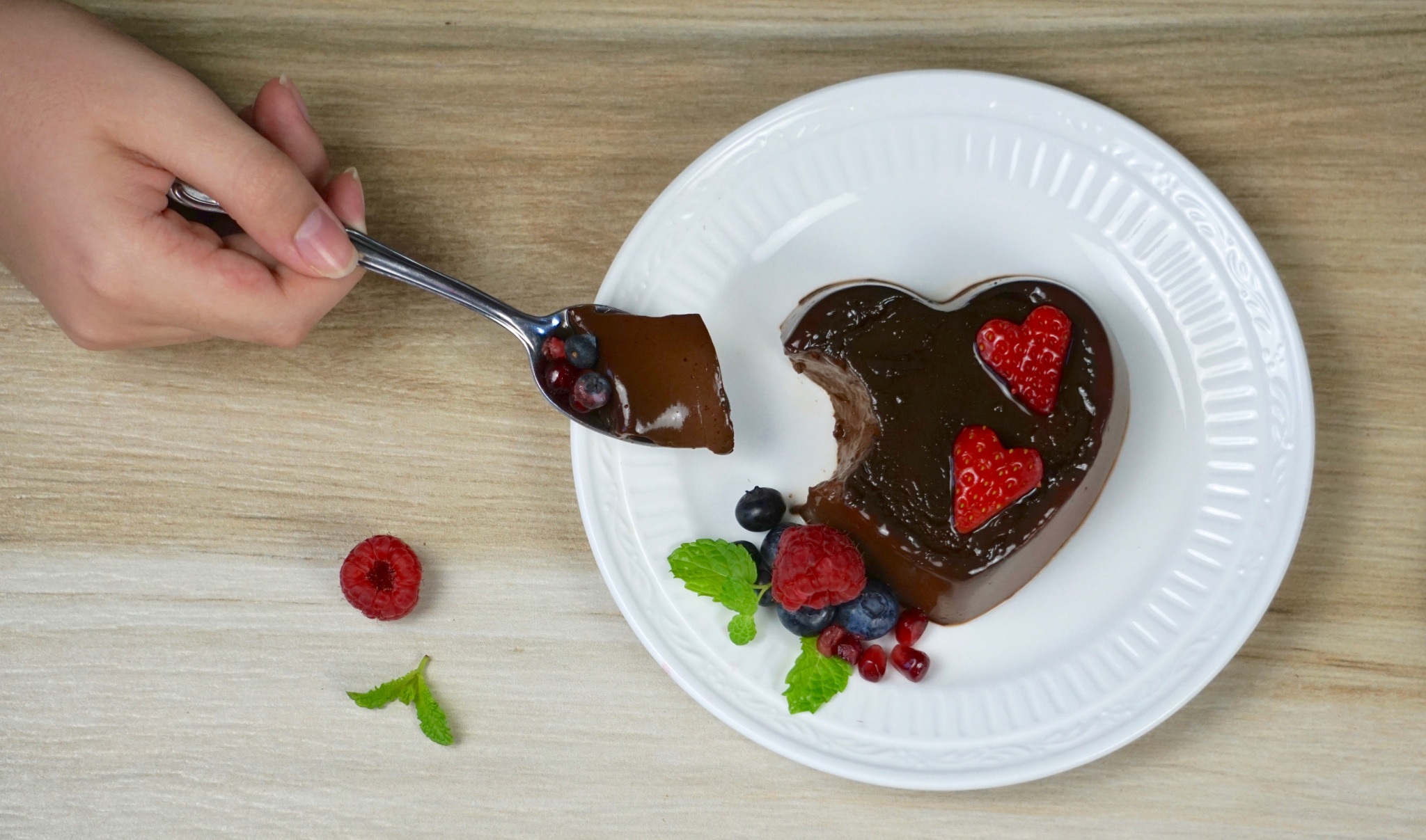 What I love the most about this Valentine's breakfast charcuterie board is that you can include all your favorite breakfast foods. From pancakes and waffles to eggs and cinnamon rolls, you can add many things to your breakfast board to make it your own.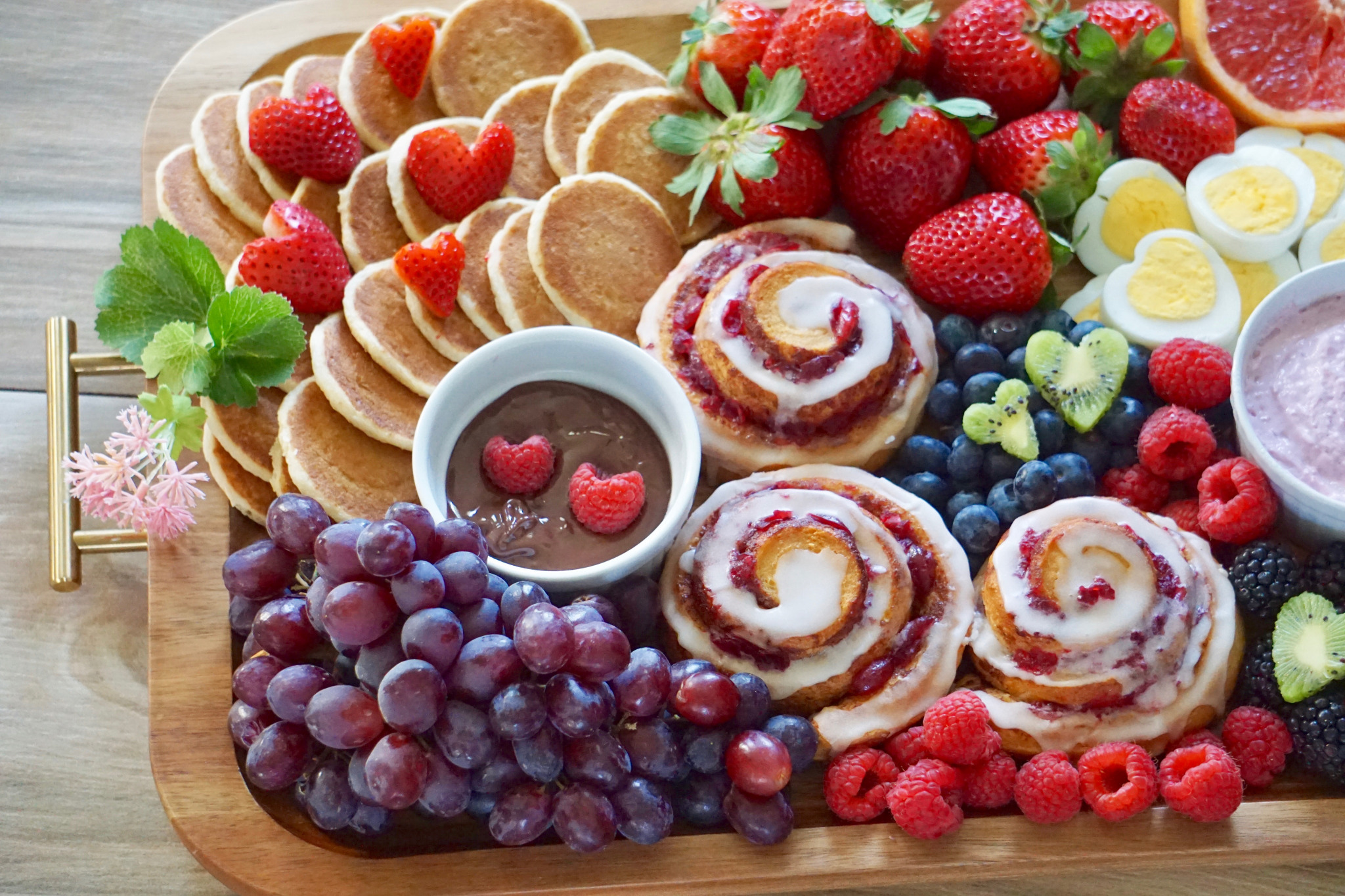 Sharing a home-cooked meal with your special someone on Valentine's Day is a beautiful way to celebrate the holiday. One great way to spice things up on this romantic day is to cook a deliciously spicy meal for dinner. However you wish to warm up the holiday, these delicious spicy dishes will make your Valentine's Day a little hotter.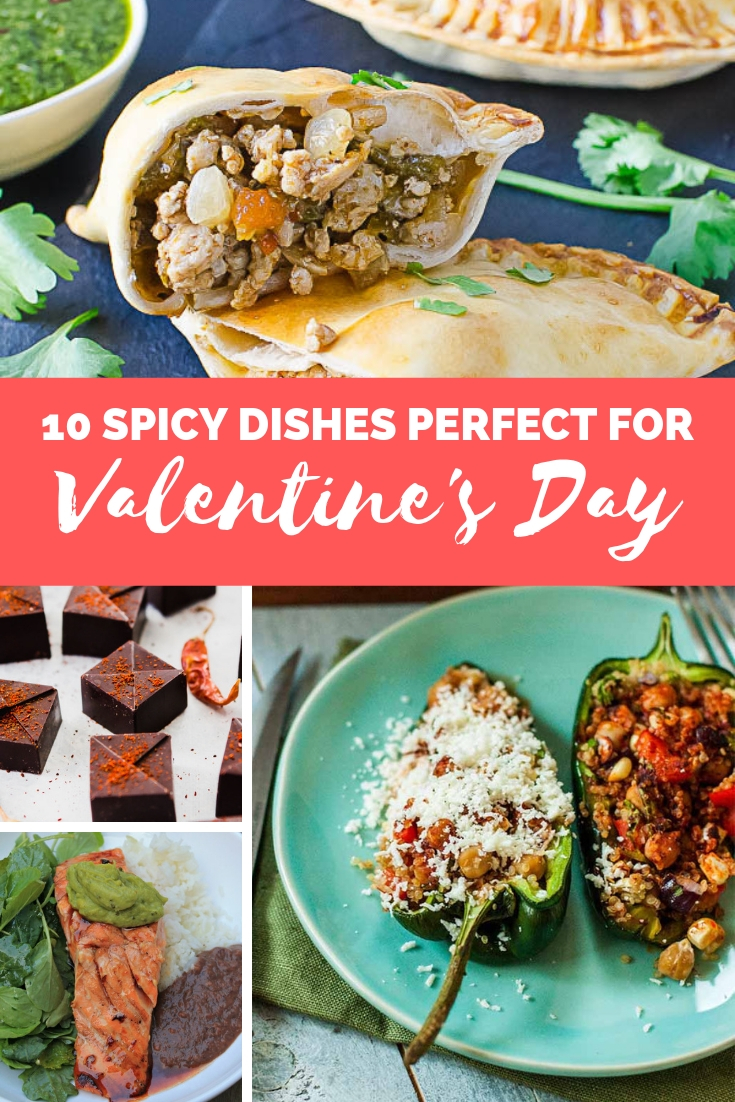 if you want to surprise your loved one, a Valentine's Charcuterie Board is a great way! So I have rounded up some of the prettiest (and, dare I say) easiest Valentine's charcuterie board ideas. From Valentine's dessert grazing boards and cheese platters to Valentine's platters and snack boards, there's something for everyone!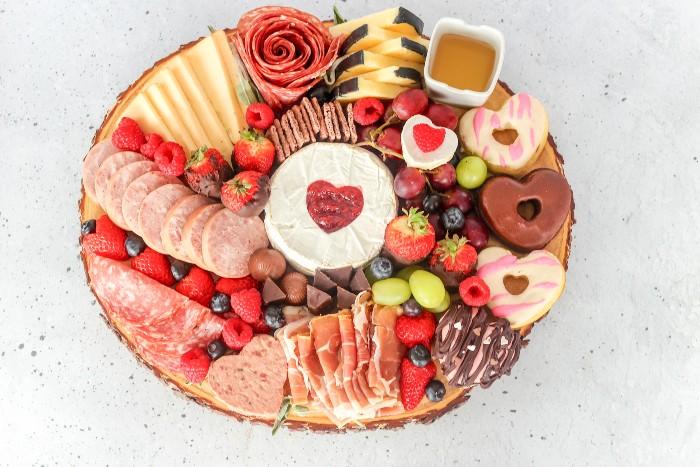 Whether planning to surprise your sweetheart with breakfast in bed or are looking for a cute kid-friendly Valentine's breakfast, you're sure to find a Valentine's recipe good enough to fall in love with. From fluffy heart-shaped pancakes and delicious breakfast casseroles to fancy egg recipes, and vegan Valentine's breakfast ideas, there's something here for everyone!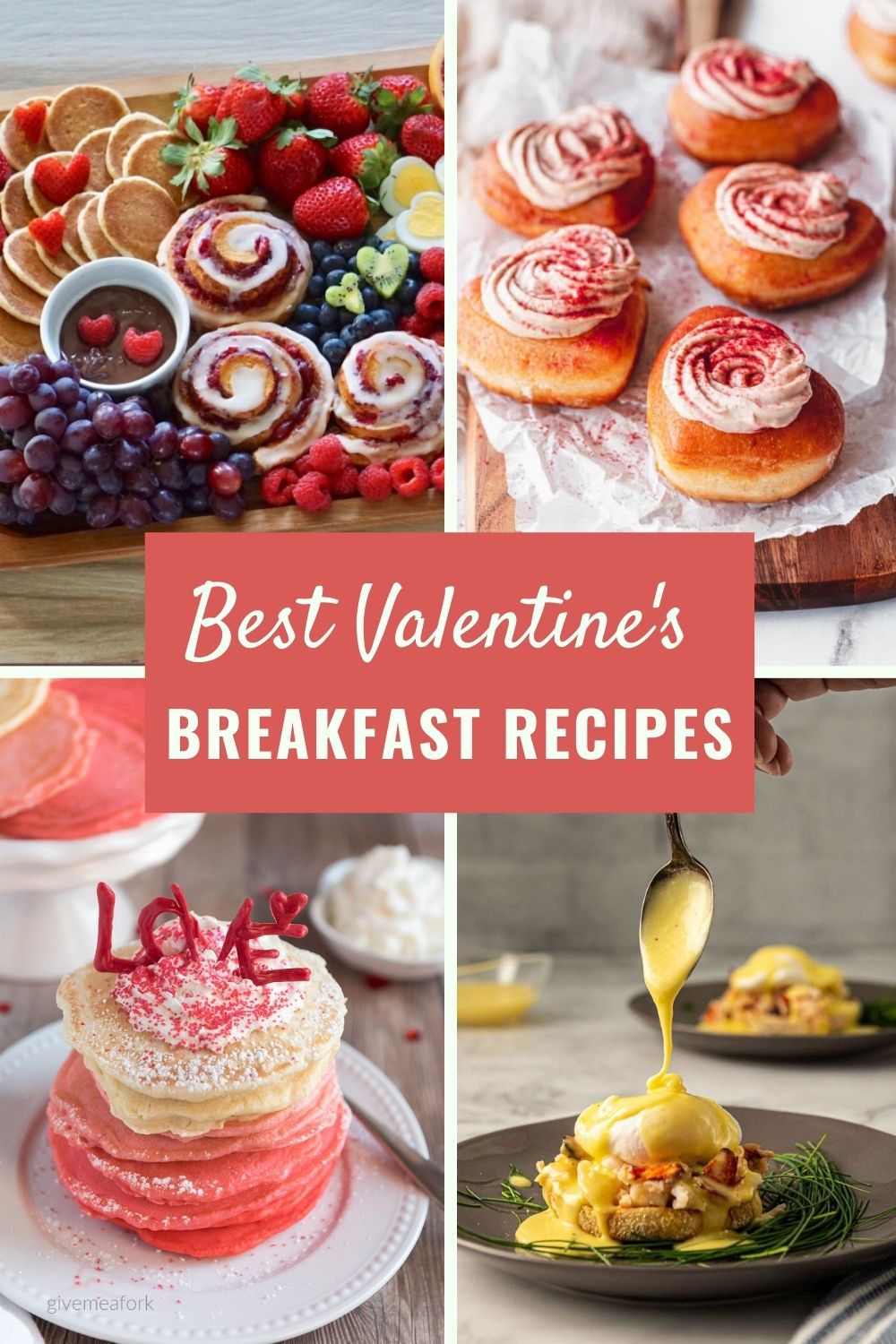 ¡This Valentine's Day, relish the love and make every moment special!
Let me know in the comments section if you have any suggestions or easy crafts for Valentine's Day you want to share. I hope you enjoy this Valentine's craft ideas roundup!
Compensated affiliate links are used in this post. In addition, as an Amazon Associate and member of other affiliate programs, I earn from qualifying purchases.
Latest posts by Cesar Diaz
(see all)