This shop has been compensated by Collective Bias, Inc. and its advertiser. All opinions are mine alone. #KickUpTheFlavor #CollectiveBias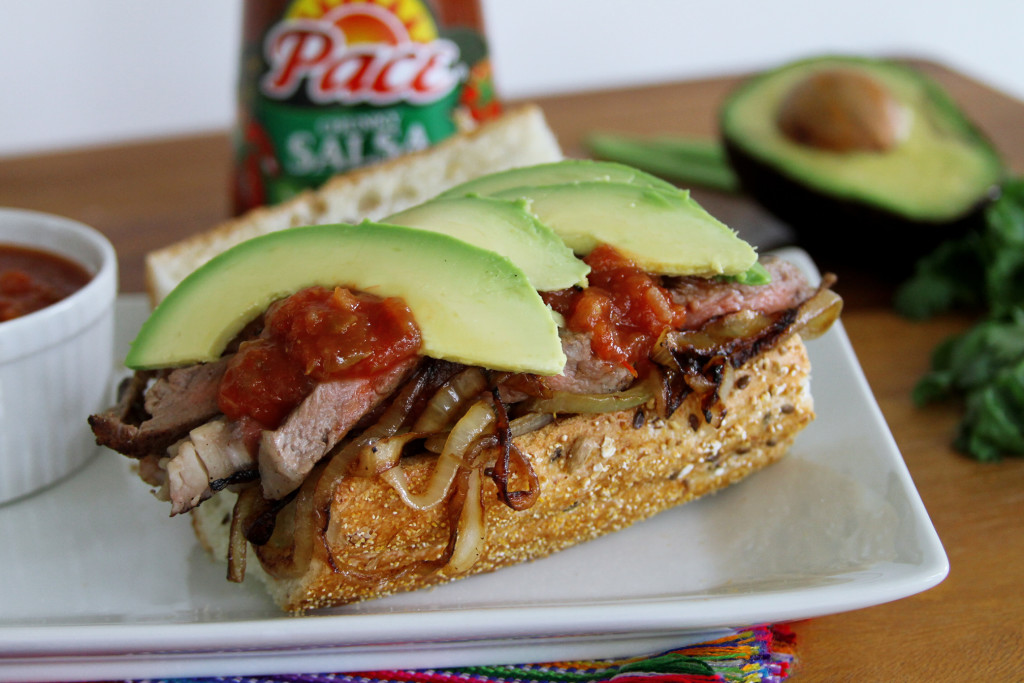 Are you ready for some football? The Diaz family is certainly ready and pretty excited about the playoff games and of course the big game.  We've gotten into hosting football parties and this year should be no different.  It almost doesn't matter which teams are playing, we just like any excuse to get together with our friends and have a great time.

When you think of football parties, however, you automatically think of one thing (besides your team winning), the FOOD!.  Great food really enhances any gathering.  Hungry friends are no fun so we like to keep them satisfied with delicious grub.  Football party food is its own special category of party food and we know that there are certain expectations of a football party fare; it has to be delicious, finger food, and plenty of it!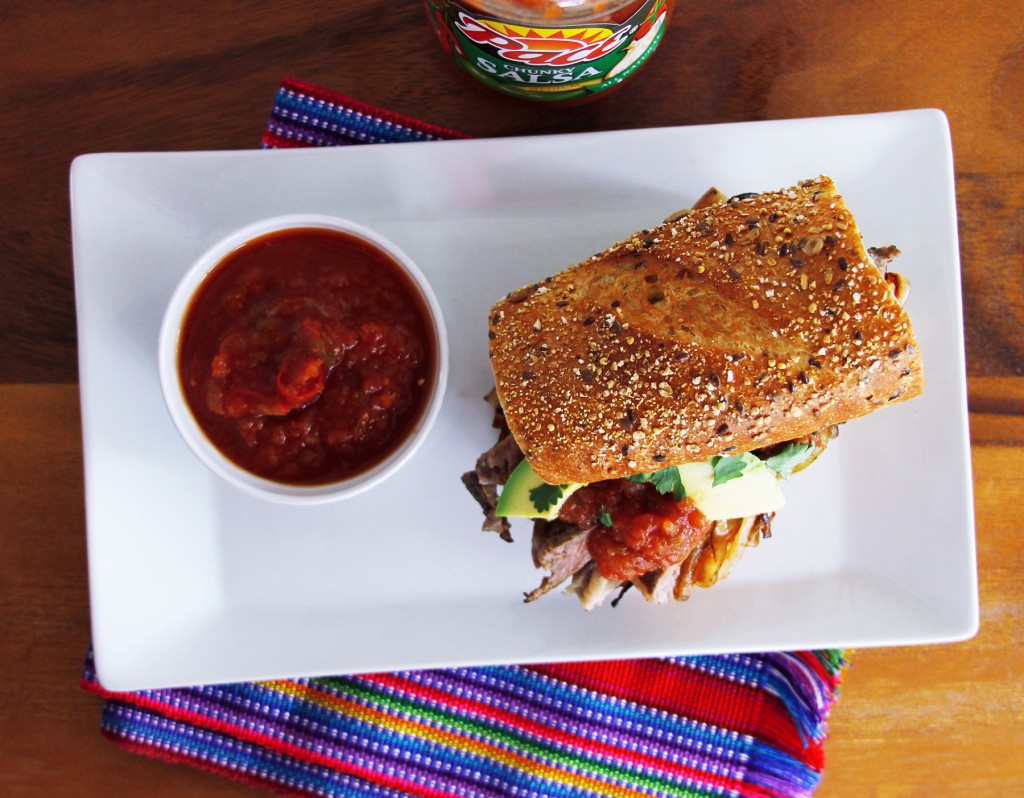 For our upcoming football party I'll be, of course, putting a Latino spin on our grub. It's expected in my house but everyone raves about it so I keep up the tradition of Latinizing my party food. This year I will be throwing together some Bistec Picado Sandwiches using Pace® Salsa Medium, a good cut of meat and rolls all of which I picked up at Walmart.  Football food has to be meaty, flavorful and easy to hold on to (so you can keep one hand free for high-fiving friends). The Pace® salsa is perfect for this recipe with great flavor and kicks up the flavor but not too much, as not all our friends enjoy really spicy food. Because I made this a steak sandwich, you can eat it with just one hand leaving the other free for high fiving, a cold drink or double fisting the Bistec Picado Sandwiches, because they are THAT good!
To make the Bistec Picado Sandwiches you'll need:
Ingredients:
2 thick Rib Eye steaks
2 large onions sliced into rings
1 Hass Avocado
1/2 cup of Pace® Salsa Medium
1/4 cup fresh cilantro, chopped
baguette or other similar bread
3 -4 tablespoons of olive oil
1 jalapeño, thinly sliced
1 tbsp. of minced garlic
1/2 tsp. of dried oregano
1/4 tsp. of cumin
kosher salt to taste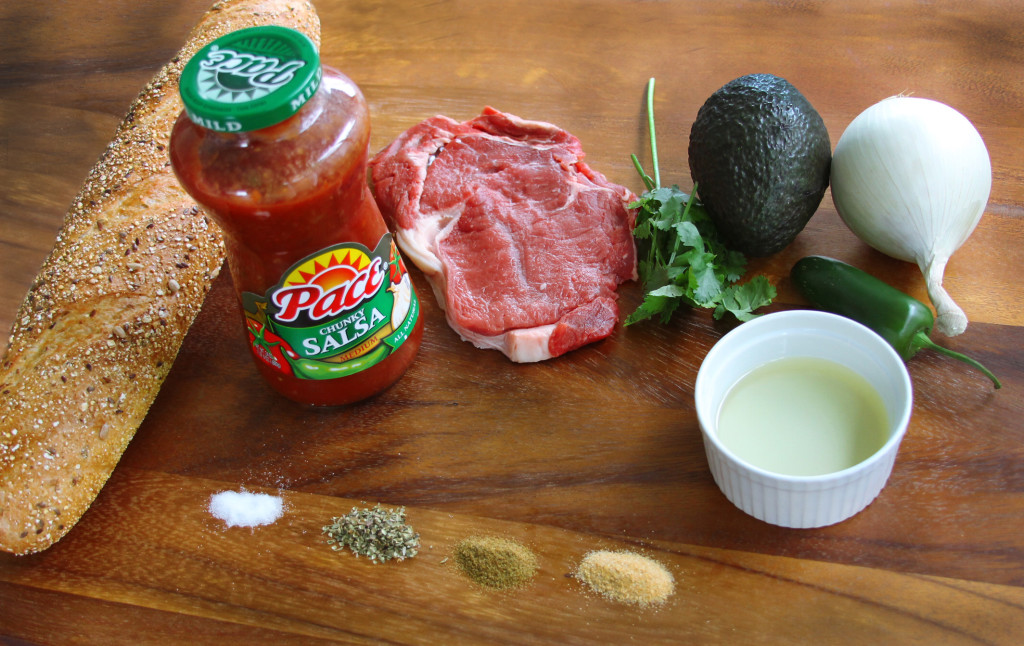 Instructions
• Heat a pan on medium heat and add 2 tablespoon of olive oil. Add the onions, oregano, minced garlic and cumin to the pan and saute the onions over medium-low heat until caramelized, this will take about 15-20 minutes.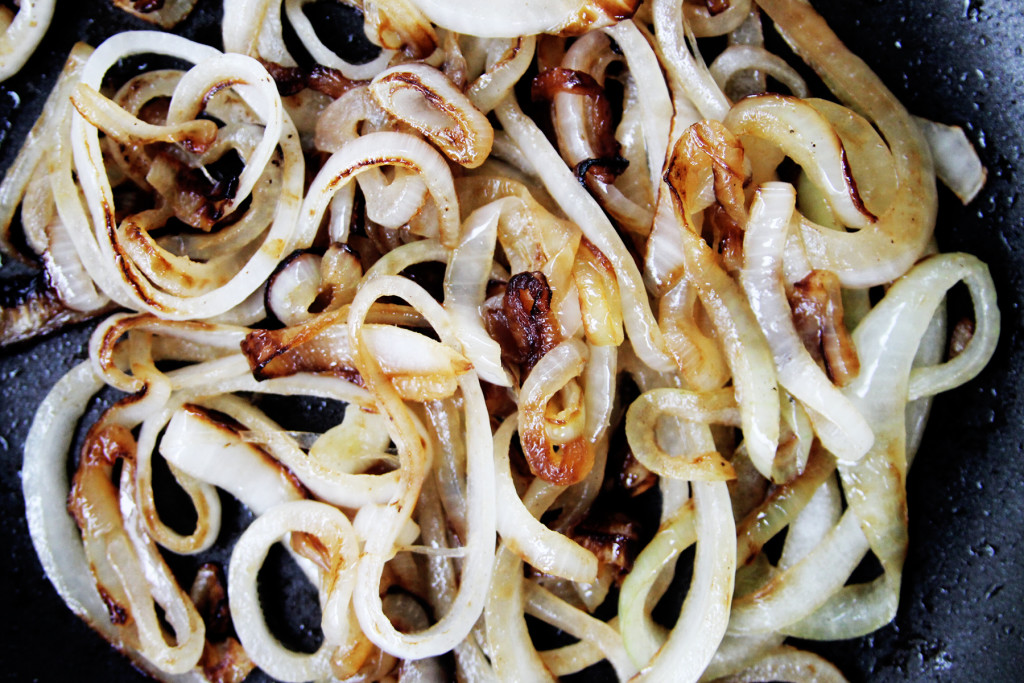 • To sear the steaks heat the oven to 500°F, put a large cast iron pan in the hot oven and leave it there for 5 minutes. Being very careful, remove the cast iron pan from oven and put on a stovetop burner on high for another two or three minutes.
• While the pan heats up sprinkle salt and pepper on the steaks and then pour one tablespoon of olive oil on them, make sure that they are coated in oil on both sides. Using tongs place steaks, on the hot pan and sear for 30 seconds. Turn the steaks and sear the other side for 30 seconds.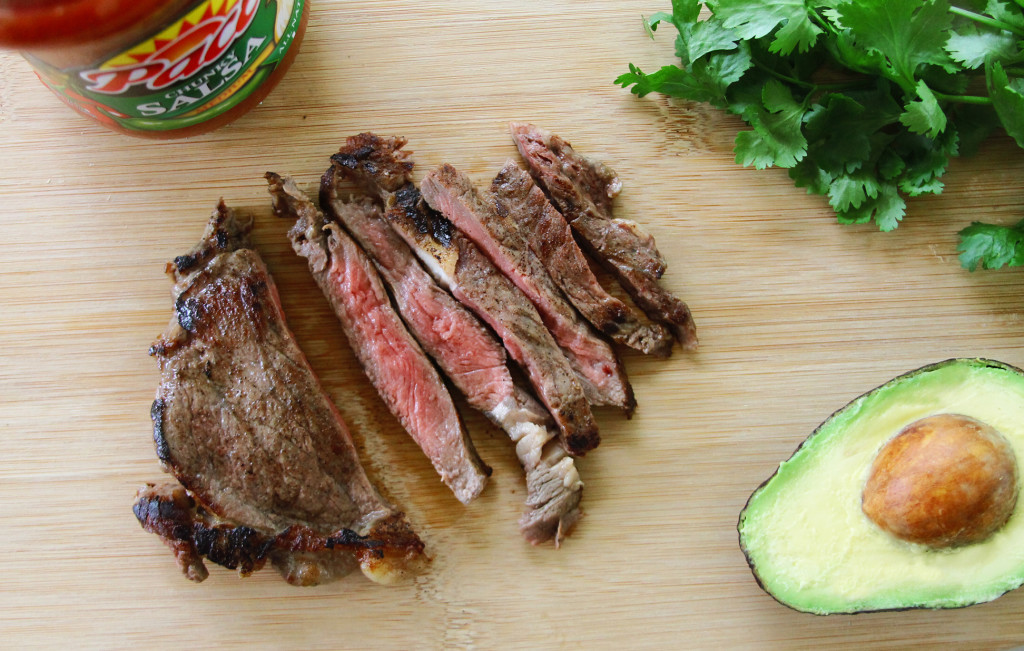 • Remove the pan from the stove and place the pan in the oven for two minutes, turn the steaks and bake for another 2 minutes.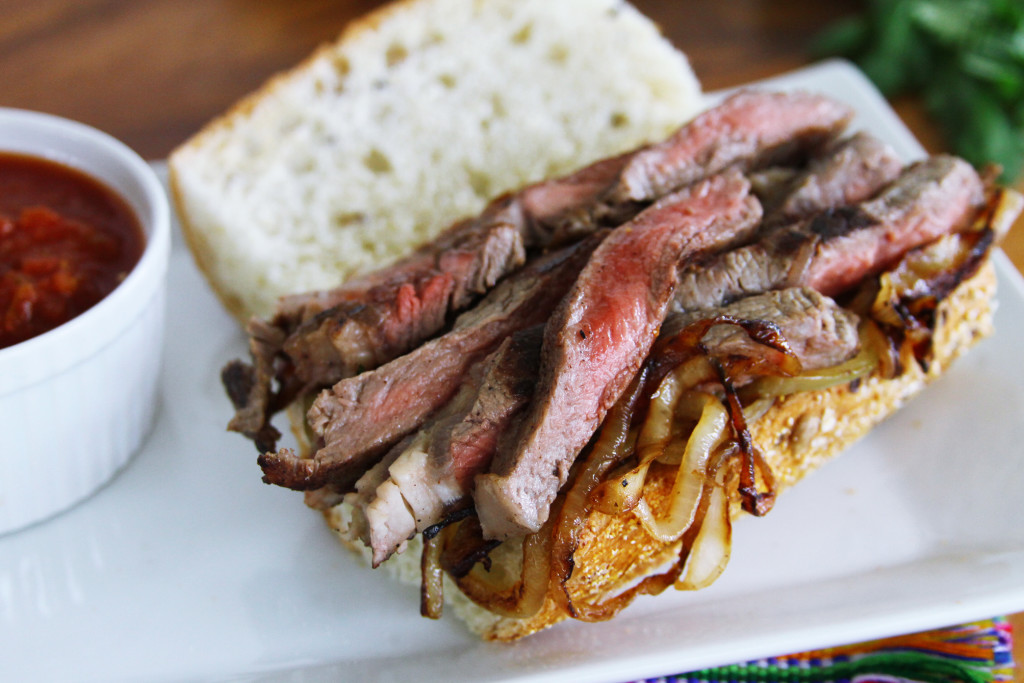 • Remove pan from oven and place steaks on a plate, cover with aluminum foil and let stand for 2 or three minutes then cut the steaks into strips.
• Cut your baguette into 6 inch sections, cut each one in half.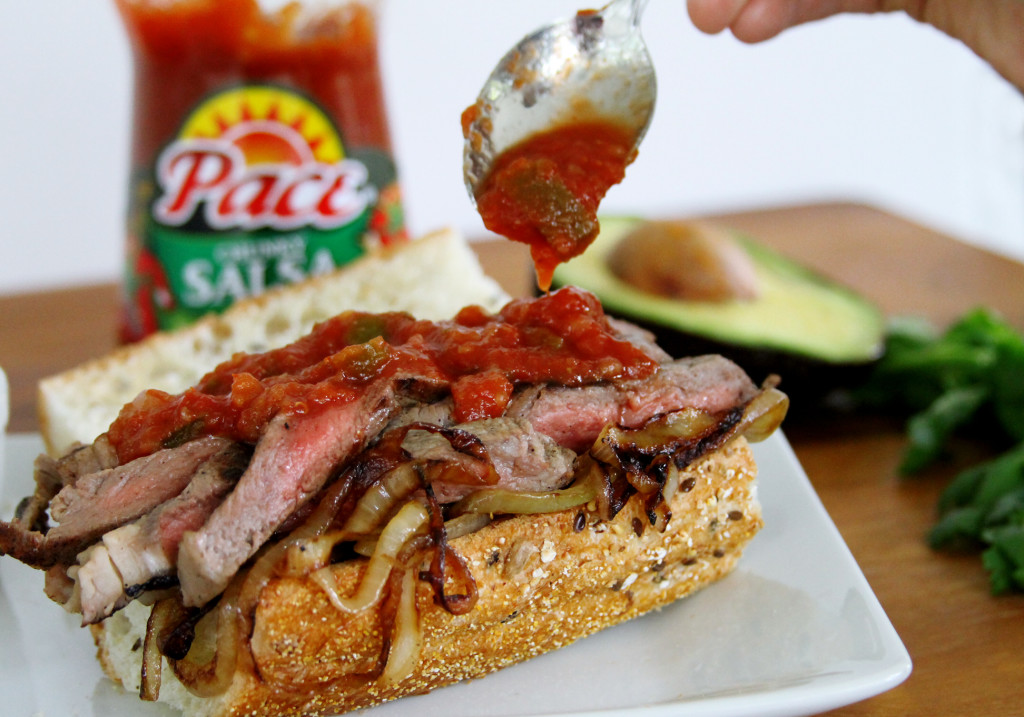 • Drizzle some olive oil on the inside of the bread and place it on the grill or face down on a griddle until browned.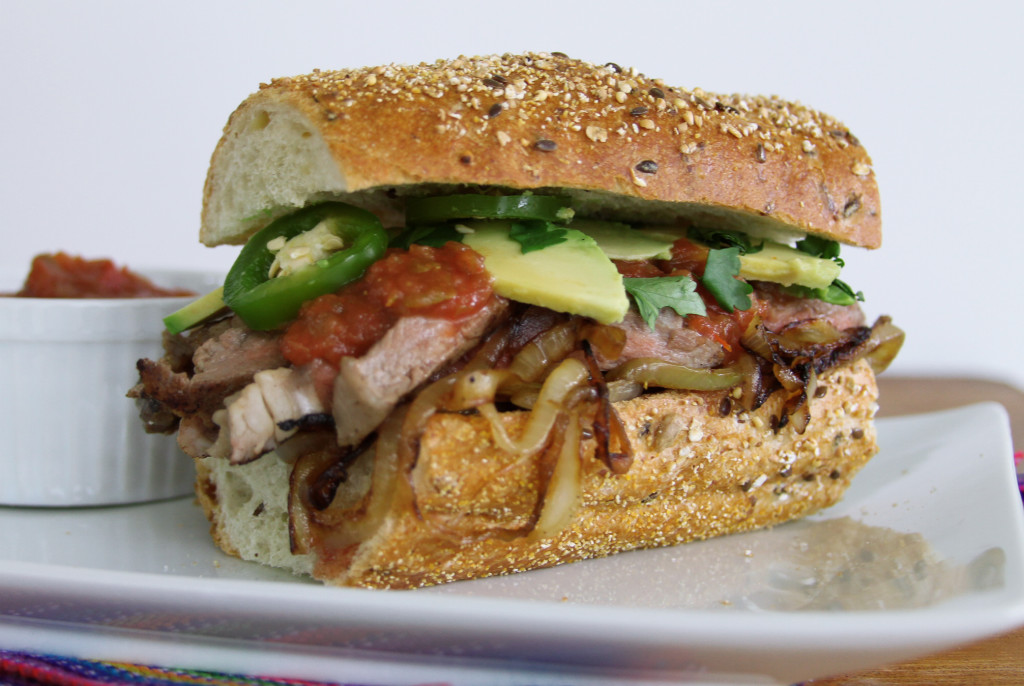 • Put a layer of caramelized onions on the bread then place a layer of steak strips, top with with Pace® Salsa Medium, avocado slices, jalapeño slices and finish of by sprinkling some fresh cilantro.