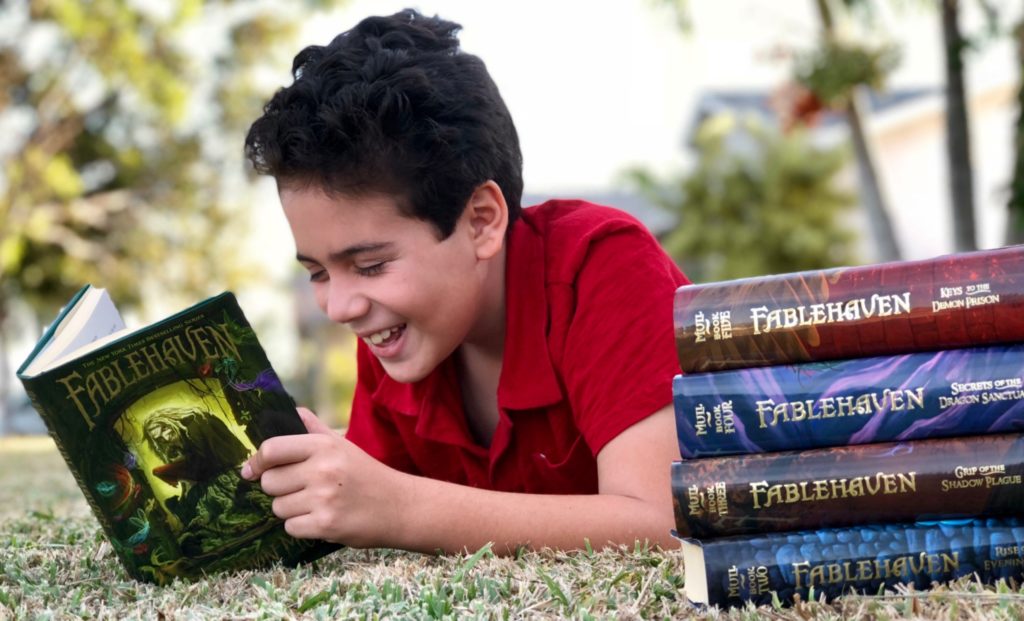 Filled with magical adventures, suspense, and excitement, the Fablehaven series of books is geared to middle-schoolers but I think it's ideal for kids 9 years and older as well for adults who like fantasy. This New York Times bestselling series of adventure- fantasy novels has been creating quite a buzz and has sold millions of copies in the U.S. and has been published in more than 30 languages worldwide. Often compared to the Harry Potter series, it's already won the hearts of many Harry Potter fans.
My son loves Harry Potter and when he started reading us we all really got into Harry Potter. We have seen all the movies and we all have picked our favorite Hogwarts houses. Do you have a favorite Harry Potter house? Check out this quiz to find out what Hogwarts House would you be in!
That being said, Fablehaven differs from Harry Potter in many ways and you should read it with an open mind as you might be disappointed or miss some of its real magic if you're expecting something too similar to the Harry Potter books. I know that my son, who is a huge Harry Potter fan really loved it and found it so fun to read!
I really like that there are many lessons to be learned when reading these books. Fablehaven immerses readers into a world of fantasy that is filled with fascinating mythical creatures, many of them inspired in Greek and Celtic mythologies as well as Jewish legends, but at the heart of the story is family, being there for each other, and facing what we fear so that we can grow and learn. Readers will also learn valuable lessons about honesty, integrity and courage as they see the characters face challenges, grow and become wiser. At the end of each of his books, the author includes a series of questions to ask yourself after reading the books. I found these questions to be great conversation starters with both of my kids, sparking great discussions around ideas like law and order, the consequences that from not following rules and how important it is to face up to our responsibilities.
With a cast of characters ranging from witches to fairies, satyrs to imps, strange chickens and conniving trolls, there's definitely something for everyone. The brother and sister characters are entertaining and their dialogue is witty and fun, keeping even the most reluctant of readers interested and appealing to both girls and boys. My 10-year-old read the first book in a matter of days and couldn't wait to start the next one.
Fableheaven is a great gift for the fantasy fiction enthusiast. The hardcover books are especially beautiful. Your child (or you) will be done with the first book before you know it and ready to continue reading the next one so getting the boxed set may be the best way to go.
Kendra and her brother Seth have to stay at their grandfather's house while their parents are on vacation. They have no idea that their grandfather is the current caretaker of Fablehaven, a hidden preserve where mythical and fantastical creatures have been gathered to prevent their extinction. This sanctuary is one of the last strongholds for magic; enchanting, exciting and dangerous. Ancient laws keep mischievous satyrs, plotting witches, spiteful imps, conniving trolls and jealous fairies living together in relative harmony. However, when the rules get broken, a secret evil is unleashed, forcing Kendra and Seth to face the greatest challenge of their lives. To save everything that she holds dear, including her family, Fablehaven and possibly the world Kendra will have to find the courage to face her greatest fears.
On the second book of the Fablehaven series Kendra and her brother Seth find themselves racing back to Fablehaven, a refuge for mythical and magical creatures. Grandpa Sorenson, the caretaker, invites three specialists — a potion master, a magical relics collector, and a mystical creature trapper — to help protect the property from the Society of the Evening Star, an ancient organization determined to infiltrate the preserve and steal a hidden artifact of great power. Time is running out. The Evening Star is storming the gates. If the artifact falls into the wrong hands, it could mean the downfall of other preserves and possibly the world. Will Kendra learn to use her fairy gifts in time? Will Seth stay out of trouble?

Danger lurks everywhere at Fablehaven, where someone has released a plague that transforms beings of light into creatures of darkness. In dire need of help, the Sorensons question where to turn, now that long trusted allies have been revealed as potential foes. Kendra embarks on a special mission that only she can attempt because of her new abilities as fairykind, while Seth stays behind and discovers an incredible new talent of his own. The siblings are put to the test as the threat grows both abroad and home at the Fablehaven preserve, and Brandon Mull spins his richest and most thrilling fantasy tale yet in this third title of the popular fantasy series.
Secrets of the Dragon Sanctuary (Fablehaven, Book 4)
Brace yourself for a shocking secret. Two hidden artifacts have been found. Three more remain unrecovered. More preserves face destruction as the Society of the Evening Star relentlessly pursues new talismans. Reading in Patton's Journal of Secrets, Kendra learns the location of the key to a vault housing one of the artifacts. In order to retrieve it, the Knights of the Dawn must enter a death trap a dragon sanctuary called Wyrmroost. The mission cannot proceed without stealing a sacred object zealously guarded by the centaurs. Anybody seen Seth? The race is on to acquire all five of the artifact keys to the great demon prison. Will the Knights of the Dawn conquer Wyrmroost? Who can stop the Sphinx? Can Vanessa be trusted to help? What artifact will be found next? Find out in Fablehaven: Secrets of the Dragon Sanctuary.
Keys to the Demon Prison (Fablehaven, Book 5)
Since ancient times, the great demon prison Zzyzx has protected the world from the most dangerous servants of darkness, including Gorgrog, the Demon King. After centuries of plotting, the Sphinx is on the verge of recovering the five artifacts necessary to open the legendary prison. Facing the potential of a world-ending calamity, all friends of light must unite in a final effort to thwart the Sphinx s designs and find a safe home for the five artifacts. To this end, Kendra, Seth, and the Knights of the Dawn will venture far beyond the walls of Fablehaven to strange and exotic magical preserves across the globe, where the end of every quest becomes the beginning of another. In this explosive series finale, allegiances will be confirmed and secrets revealed as the forces of light and darkness collide in a desperate struggle to control the keys to the demon prison.
Great Quotes from the Fablehaven Book Series by Brandon Mull
Below are some of my favorite quotes from the books, these will give you an idea of how the books include great moral lessons.
"Making mistakes is part of learning to choose well. No way around it. Choices are thrust upon us, and we don't always get things right. Even postponing or avoiding a decision can become a choice that carries heavy consequences. Mistakes can be painful-sometimes they cause irrevocable harm-but welcome to Earth. Poor choices are part of growing up, and part of life. You will make bad choices, and you will be affected by the poor choices of others. We must rise above such things." ― Brandon Mull, Keys to the Demon Prison
"Smart people learn from their mistakes. But the real sharp ones learn from the mistakes of others." ― Brandon Mull, Fablehaven
"Let's worry about fixing the problem instead of the blame." ― Brandon Mull, Fablehaven
"Choices determine character." ― Brandon Mull, Secrets of the Dragon Sanctuary
"We all possess different gifts and abilities. How we use those gifts determines who we are." ― Brandon Mull, Secrets of the Dragon Sanctuary
"I hate how my past actions keep messing up my future options, Seth muttered.
Then you've started down the road to wisdom, Grandpa replied." ― Brandon Mull, Secrets of the Dragon Sanctuary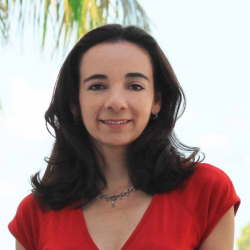 Latest posts by Paula Bendfeldt-Diaz
(see all)