This post is also available in: Español
Thanks to TurboTax for sponsoring this post, and for empowering Latinos to file their taxes with confidence and ease by providing bilingual information and support!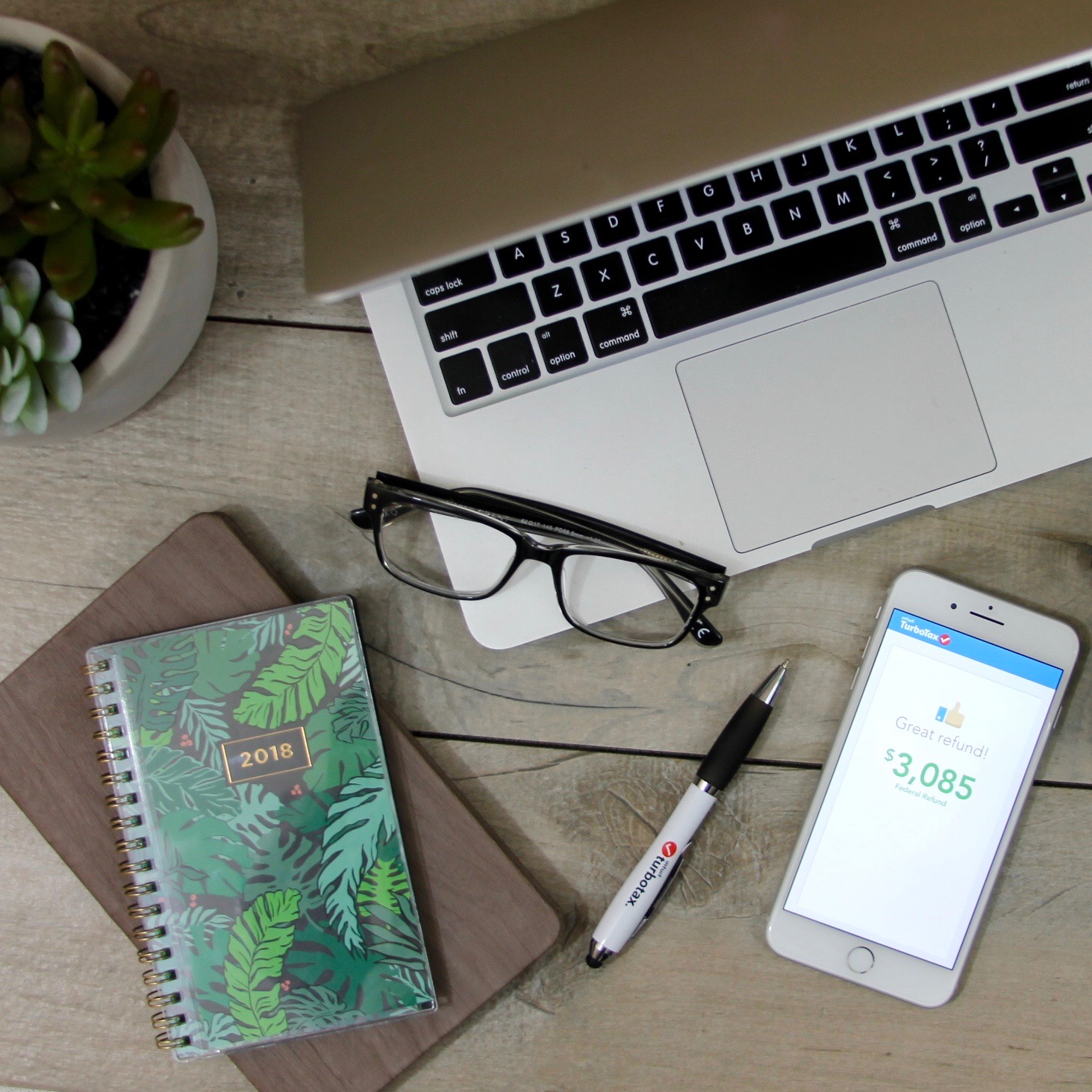 Get organized. Having all the information and paperwork you need ready will make the process quicker and smoother. The best way to do this is to have a place where you file all of your invoices and other paperwork in one spot.
Personal information including Social Security numbers and dates of birth for you and all of your dependents.
Information about your income including any adjustments to your income.
Forms you received from your employer and banks including W-2s and 1099s, among others.
Documentation to ensure you get all the tax deductions you deserve including but not limited to: child care costs, education costs and expenses, home mortgage interests, investment interest expenses, charitable donations, casualty and theft, insurance reimbursements and medical and dental expenses.
Last year's tax returns so that you can use these as a guide for this year's return.
File early: Waiting until the last minute will only add stress to the process. Your employer, or employers in my case, should have sent out W-2 forms by January 31st and you should have also received any 1099 forms by then. So, if you have done your homework and organized all the paperwork you need you should be ready to file. Filing early not only gives you the peace of mind of checking "filing your taxes" from your to-do list, it also means that you will be getting your tax refund earlier!
Get support from experts. Most of us are afraid of filing our own taxes, but what many people don't realize is that with TurboTax

you are in control of your tax filing but you are not alone! TurboTax has many tools that will allow you to file with confidence and the best part is that they give you expert support in both English and Spanish. Some of my favorite TurboTax features include:
SmartLook from TurboTax: gives you access to a live tax expert who guides you through the process and answers your questions by drawing on your screen to get you the answers you need, and the best part is that TurboTax has bilingual experts available so you can communicate with them in English or Spanish or even Spanglish (which is usually my language of choice). The bilingual expert talks to you through one-way live video so you can actually see them and have a conversation with them (don't worry they can't see you) and you don't have to deal with a chat or worry about writing your questions and reading the answers. Knowing that you are not doing this alone makes all the difference and TurboTax is the only tax filing service that lets customers connect in real time with CPA and Enrolled Agents via one-way video.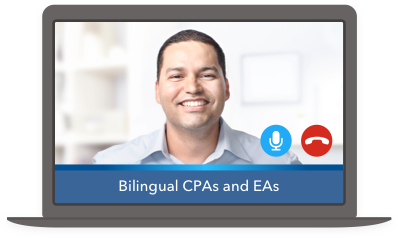 TurboTax Live is a new tax prep experience that provides you with the opportunity to connect to a live tax expert on screen to ask questions as you file your taxes. Before filing, you can even talk with a CPA or EA for live tax advice and a one-on-one review of your return right on your screen. Your tax expert can make any necessary changes so you know you are not alone and you can have that peace of mind that your taxes have been filed accurately. If your returns are signed by a TurboTax tax expert, it will be backed by TurboTax's 100% Accuracy Guarantee. If your taxes are not filed correctly TurboTax pays any IRS penalties.
Simple Questions: by answering simple questions about your life right on the TurboTax app like "Did you get married?", "Did you buy a house?", etc. TurboTax finds every tax break you qualify for. It's so easy! You don't need any tax knowledge and TurboTax takes care of all the math, so you don't have to worry about any number crunching!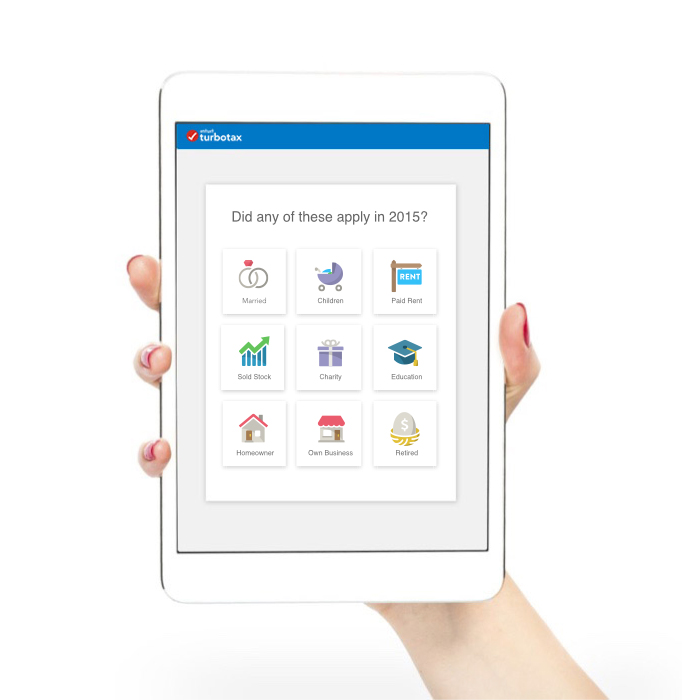 Set up a time and date to file your taxes. Block some time on your calendar for filing your taxes. Putting a date on it and giving yourself some dedicated time without any interruptions beats trying to squeeze in time for working on your taxes and having to constantly putting it off because something else came along.
Choose a space that is quiet and relaxing. Being cooped up inside my house or office with a bunch of paperwork stresses me. Being outdoors and filing my taxes in a place that relaxes me with some classical or fun upbeat music in the background helps me make the entire process more relaxed and enjoyable.
Make sure you are not leaving any deductions on the table. TurboTax has put everything in place to ensure they are checking over 350 tax deduction to get you the best refund, which will make you feel great about deciding to file on your own. And the best part is that TurboTax backs this up with their Maximum Refund Guarantee so you know that you are getting the money you deserve and you are not missing any deductions!
With TurboTax  you are not alone when filing your taxes, so what are you waiting for? File with TurboTax and file with confidence!
This is a sponsored conversation written by me on behalf of Intuit. The opinions and text are all mine.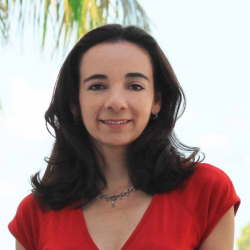 Latest posts by Paula Bendfeldt-Diaz
(see all)