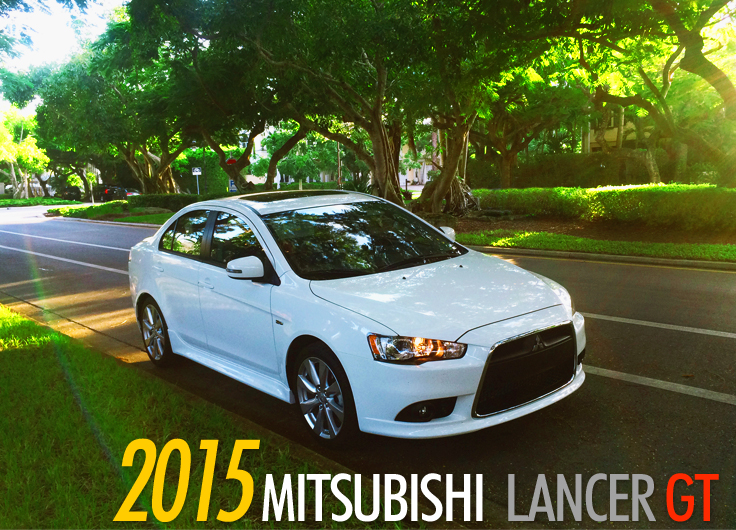 This past week we had the opportunity to test-drive the brand new Mitsubishi Lancer GT 2015. The car is sportier and seen from the front the grill and headlight design gives it a very strong presence.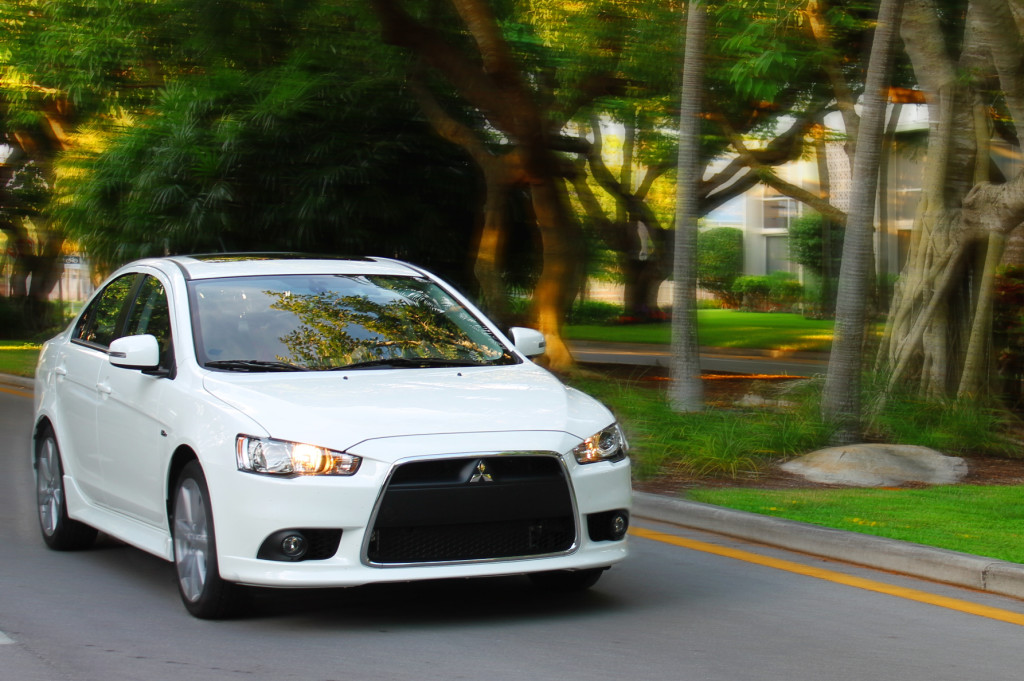 Driving the Mitsubishi Lancer gt 2015 brought back so many memories of those teenage years back in Guatemala sharing my car obsession with friends and driving our cars as if we where race car drivers, you know how teenage kids drive. We would jump at any opportunity to take a road trip to the beach or the mountains and we would all take our cars and drive, it was so much fun!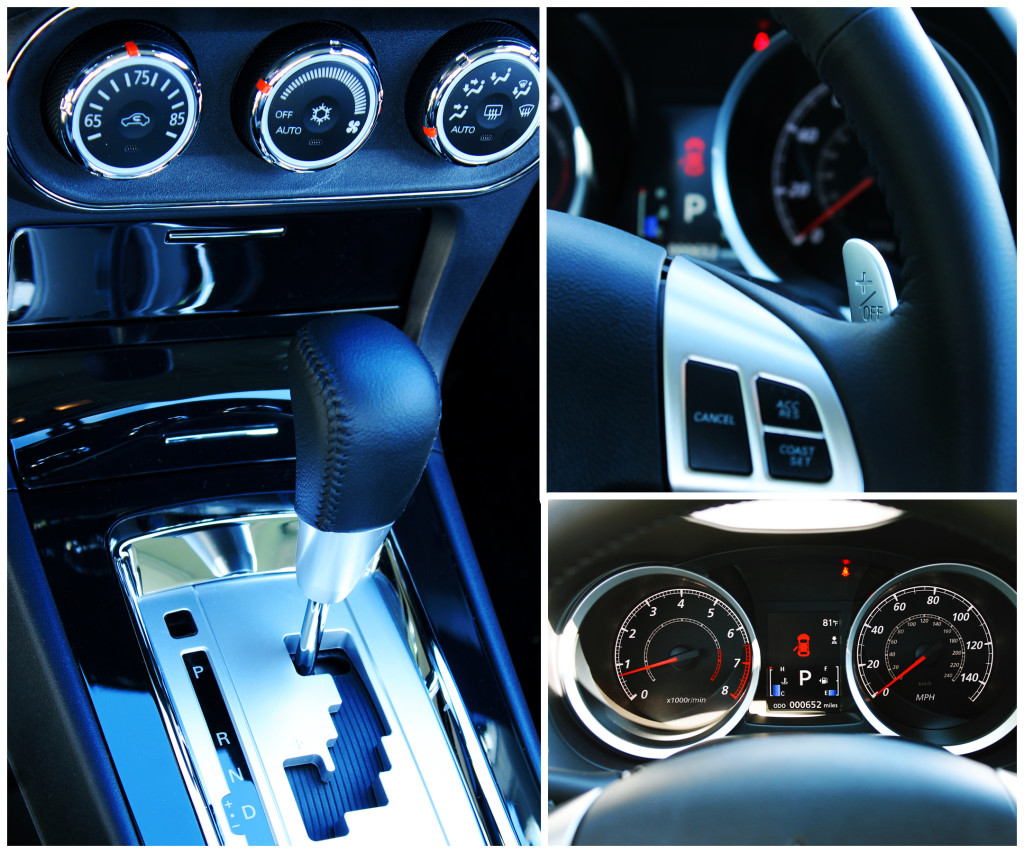 When you get in the car the seat has lots of options for adjusting it to make you feel perfectly aligned with the wheel and this version comes with nice comfortable leather. Of course the car includes all of the modern technology we can not live without like Bluetooth, a nice and bright 7" high definition touchscreen, navigation and full phone integration This model comes with a rocking "710 watt Rockford Fosgate" sound system and a subwoofer on the trunk which takes no extra space at all and sounds amazing. If you are concerned about fuel efficient you have a feature on the front console that helps you be as green as possible.
Driving this car is very simple to describe; FUN! The Mitsubishi Lancer GT 2015 is the perfect size for zipping through traffic, not that I did that ;). Driving in automatic the transmission feels smooth with steering that gives you enough feeling of the road to have good control, now this was in automatic gear, but when you switch to the manual shifters and you are the one telling the car when to shift, it turns into a fun mobile. I was a bit skeptical about the manual shifting but I have to say that the Mitsubishi Lancer did not let me down: the transmission allows you shift as late as the car can safely do it, this makes the car quicker and much more responsive. The car lets you down shift in traffic and still gives you power, that is when you know the manual shifting is for real.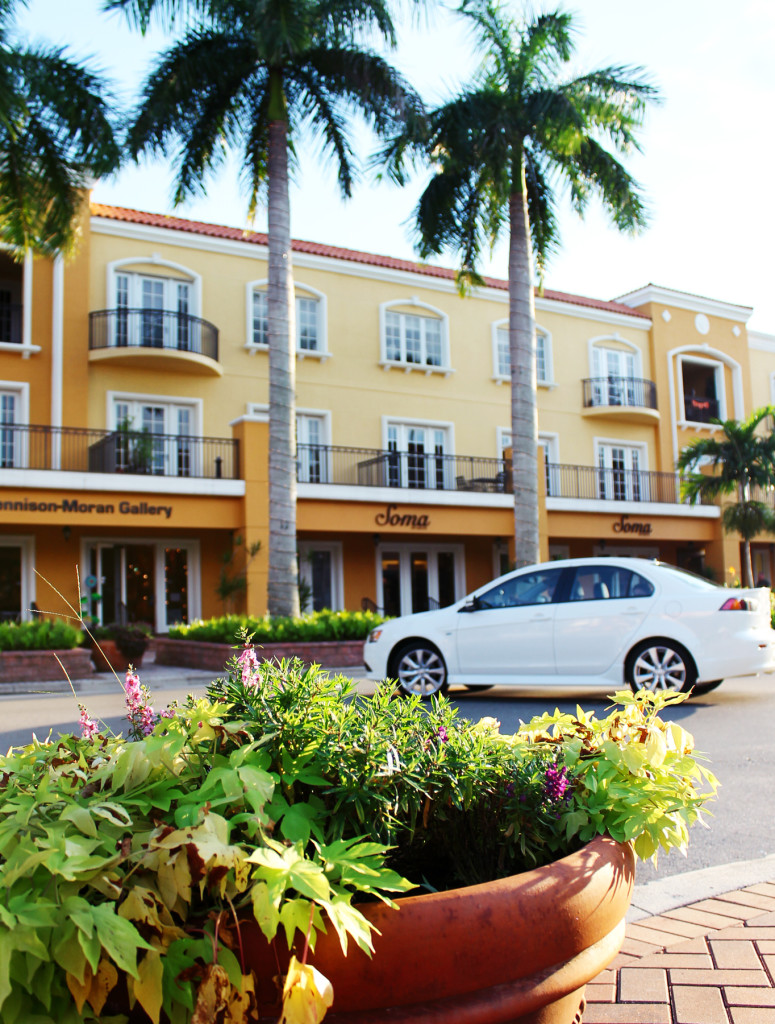 Things we really like about our Mitsubishi Lancer:
168-hp, 2.4-liter MIVEC engine
5-speed manual transmission or available Continuously Variable Transmission (CVT)
6.1″ Touch panel display audio system w/ rear view camera
FUSE Hands-free Link System® with Bluetooth™ technology, and USB port5
18″ alloy wheels
Leather-wrapped steering wheel with silver accent
Leather-wrapped shift knob
Rear wing spoiler
MPG 23/30
To learn more about the Mitsubishi Lancer and all of it's great features you can check out the Mitsubishi Lancer website  , like Mitsubishi on Facebook and follow @Mitsucars on twitter. Have you driven a Mitsubishi Lancer lately? Let us know what you think!